Second
Advent
today.
I was at Samantha's and we made pepparkakor (gingerbread cookies).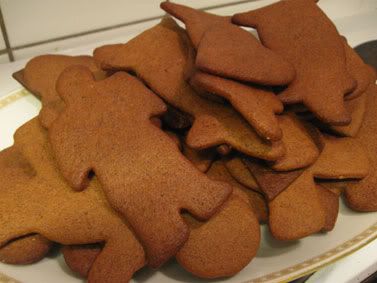 Well, she did most of the work. I was just getting dirty most of the time. But I got to make some cute "drawings" on the cookies too :) Samantha is really good at it; She taught me how to make glace and another super cool thing; she made a ginger bread house and made glass windows!!!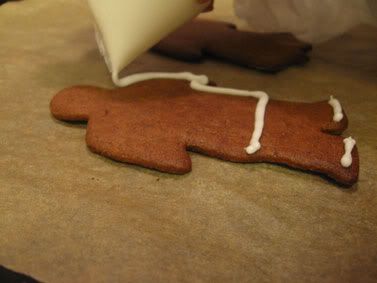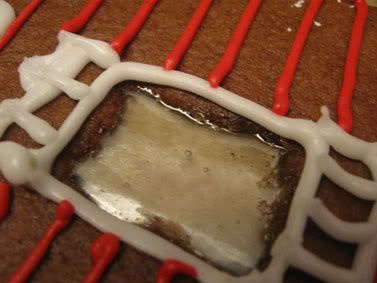 I am still really really impressed!!! She used cough drops!!! Unbelievable!!! S. said that normally, one uses regular candy and you can use colored ones too. But she couldn't find any so she got the cough drops. I think it is brilliant!!!
Look at all those beautiful treats.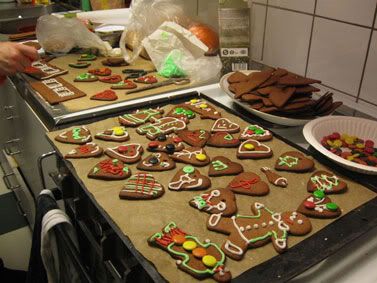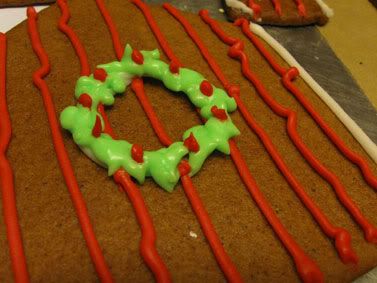 Some tasty chocolate Glögg, a nice glass of Danish Christmas Beer, Fra Til, and a cup of Christmas Tea later, it was time to go home!
I didn't have time to see the gingerbread House finished but I hope to see some pictures when it is done :)


I got a couple of cookies home for Ronnie.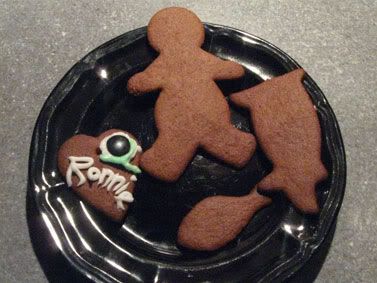 I left all those with the glace I made behind, because I won't have the heart to eat them;)
I got some of Sam's dough though to try and make some more at home;)
A really nice day :)
Mmmm I love how holidays smelllllllllllllllllllllllllll


tata