So, as briefly as possible and with a lot of pictures, but not nearly enough ….
Christmas Eve, (we celebrate Christmas Eve here in Sweden)
We woke up with a MASSIVE headache. So, our breakfast was painkillers and coffee.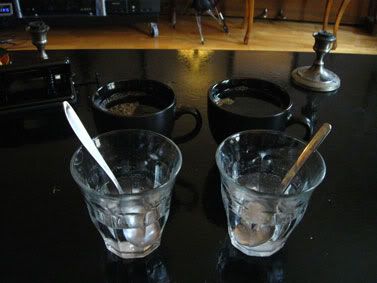 We then packed our gifts (always with the best looking wrapping paper) and left to meet our (non chosen) families.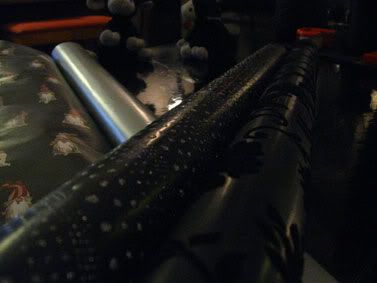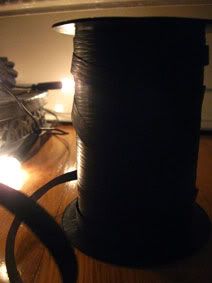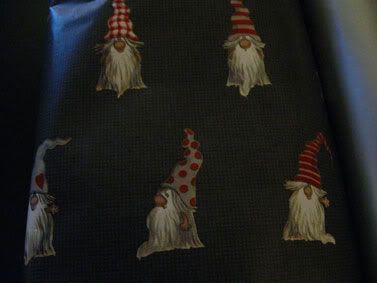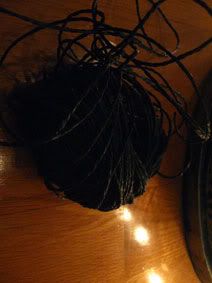 Ronnie went to his brother's place, where they celebrated with their mom, and I went to my extended Swedish/Greek family at my sister's place.
There we had our very traditional Swedish Christmas :)
First of all I have to say that it was as always (apart from last year) a fairy tale Christmas. All white and beautiful. Christmas in wonderland!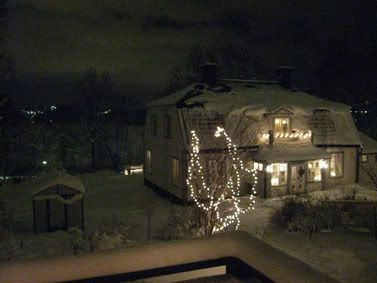 Could I BE happier?!?


Our Swedish Christmas goes like this:
We start with watching Donald Duck first.
Then set the table. Put the presents under the tree and then EAT for a looooong time.
A loooooong time!!!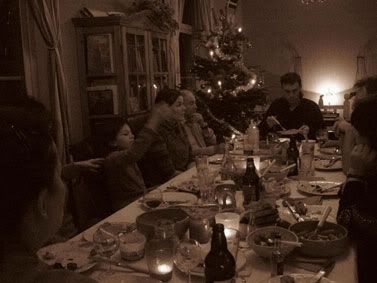 We drink a lot of Swedish Snaps and sing a lot of Swedish Snaps Songs (which is a tradition) so the dinner takes some time extra.
Then we have coffee and sweets and we open the presents.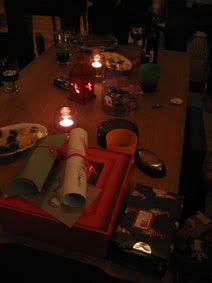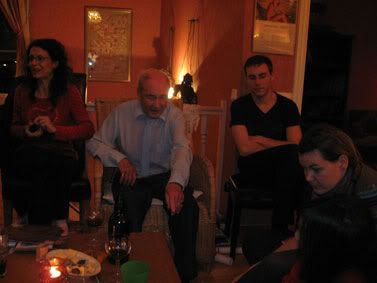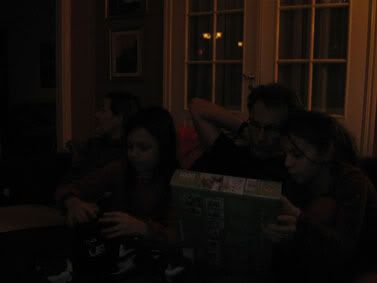 Each present has a little rhyme. You have to read the rhyme, guess what your present is, and THEN open it. We do that in a circular order and well ... it takes some time too ;) It is so lovely when you can look outside the window every now and then and look at this beauty, while listening to great 40s 50s Christmas music!!!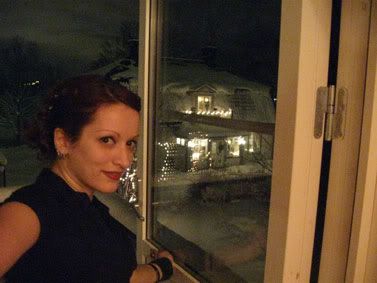 Oh yes, Santa comes and gives some of the presents as well of course.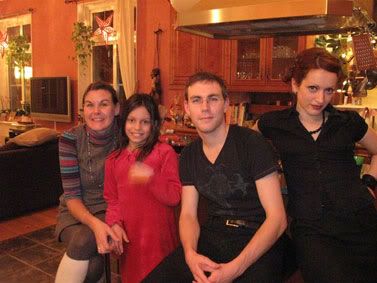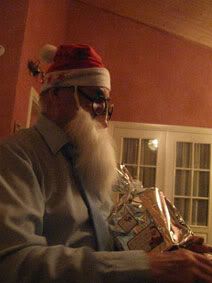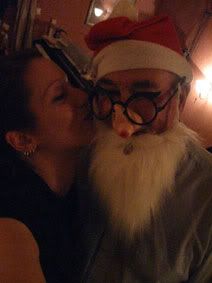 Then we drink some hard liquor; Those who smoke go outside to smoke … although … nobody smokes anymore … so I took some pictures in the garden were I went to cool of a bit. I fought with dad cause he wanted me to put on some clothes … "you'll catch your death …" and shit like that went on …. Well I am not showing ALL the pictures … but I have some quite graphic with me and the snow … lol

Then it was time to sober up ... get some cola that was chilling in the snow ...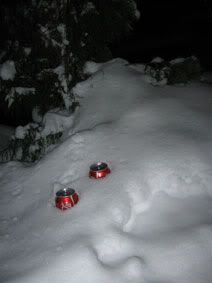 ... and get to the annual gigantic crossword puzzle. But this year we thought it would be more fun if we'd play with the 300 piece puzzle instead.
So we did :)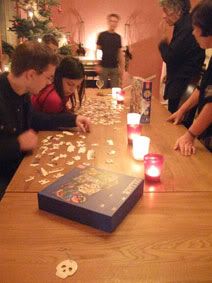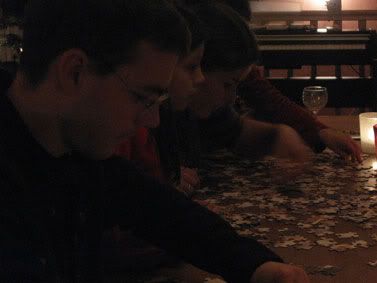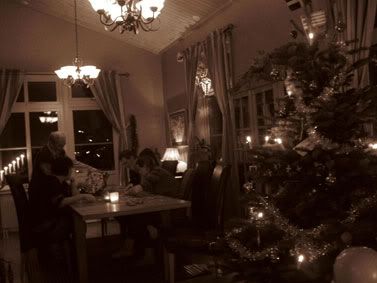 Tadaaaaaaa .... !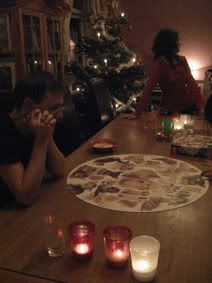 Then it was time for some Julgröt (Swedish Rice Porridge or Swedish Rice Pudding).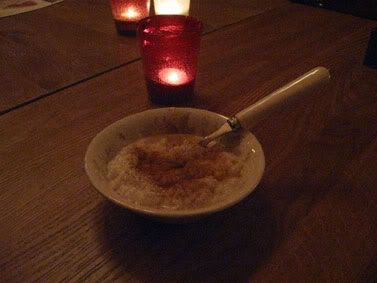 After all this Christmas food and the wine and the beer and the endless snaps and the coffee and the sweets and the chocolate and the whiskey … the porridge comes quite as a relief for the poor stomach.



Then some of us take the buss to the city.

And so it is ... and so it was ...

I went home and I had the extra Christmas with Ronnie (like every year) We put all the presents we got from our families under our tree (well ... the unopened ones and those that fit ... :s our tree is tiny) and the presents we got to each other and we open them slowly and we diss our families and laugh about our dinner :)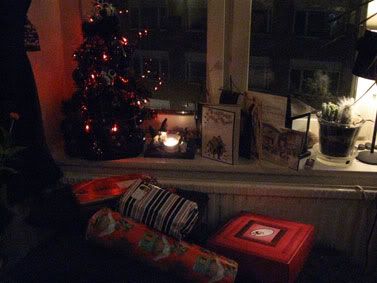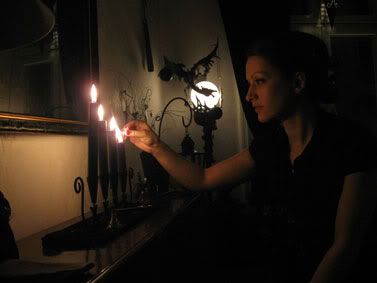 Among the many things I got, that I aint gonna talk about right about now … I got a super cute puzzle from Ronnie boy and the most beautiful Neil Gaiman book. A book I wanted to read some time now but I never seemed to find time to go get it. The Graveyard Book! I am so happy! :) (oh yeah I got some soft minnie mouse black socks too … my first non skull socks ;) I like to wear them when I read now :p)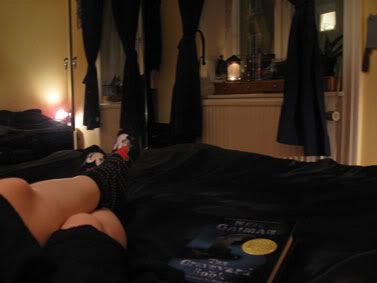 Christmas day we spend it home, Ronnie and I.

I spend the day eating chocolate, playing with my puzzle and reading my book, which is extraordinary; and Ronnie boy played games on his pc ;)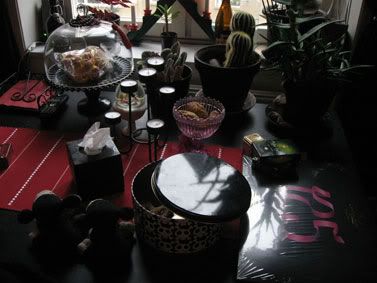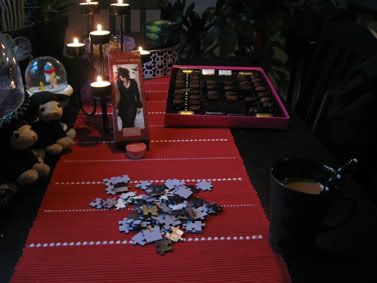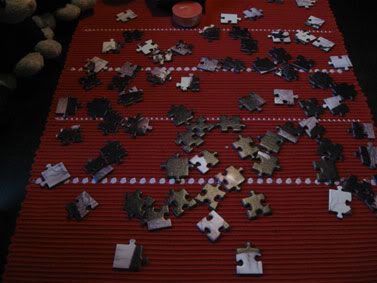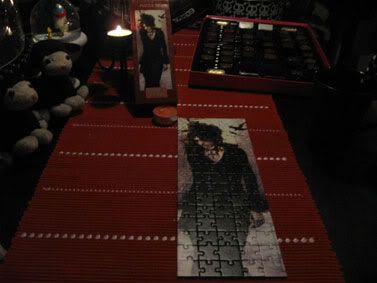 Oh and, by the by, (since it's in the picture) I also made the best coffee ever … inspired by a book with coffee recipes Ronnie got from his brother. Mums!!! When It is perfected I will put the recipe up here.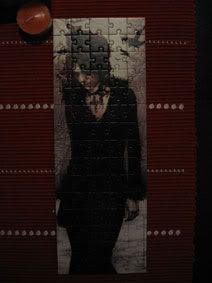 Then we watched Mary and Max. The best animated film I've seen for adults in a loooooong time ... It is a very very beautiful movie. Really good story, smart dialogues and interesting messages. Of course the voices where tip top- For those who are tired of the vulgar jap animated boredom ... Well, this is a treasure.
!!!
So the day after Christmas day we went for a Christmas lunch at Ronnie's father's place. We ate like pigs and drunk like fish. We finished around
we left Ronnie's father's place to go to my sister's place to meet my parents to have yet another Christmas dinner. A Greek Christmas dinner. With stuffed turkey (the best stuffing ever) I don't remember ever eating so much before.
We always celebrate Christmas 3 times but never two times in the same day. It was an overkill. The family thing was an overkill as well. I get really irritated by my sister's younger daughter, she is a little monster :p and my father annoys the crap out of me. I like my family but they get to my nerves ever so often. That's family though no? ;)
Well enough. I promised to myself, no nagging!!!
Then, after all those dinners, on the 26th, we went home to watch a silly movie ( it was so silly I don't remember what it was ... :s) … and yes about we were hungry again … ODD!!!!
All n all, a good Christmas. We followed traditions and that is important. For what is a person with no traditions? A dirty, smelly, hippie, with no sense, of belonging! That's what it is if you ask me!
:p
Oh yeah and …. The best for last …. We got a new toy ;)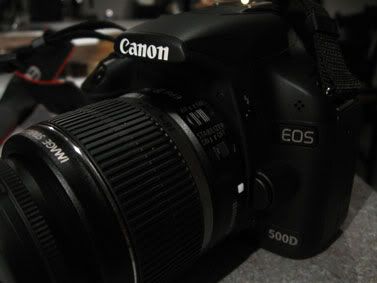 Still learning it though ;)
Tata you miserable bastards :D



Shalom!