March 5, 2010 Mother and I



- This is a long post with a LOT of pictures (39 to be exact) so it might take sometime to load. Be patient. While waiting, have a lolli, take a walk, go make coffee, take out the garbage, go pleasure yourself … whatever swings your hips. Then again, it might take less than you think so ... sit back and stretch -
As I said in a previous post, last Thursday we had "sportlov" here in Sweden. It's one week vacation, (usually in the end of February beginning of March), for winter sports and people usually go to the mountains to ski.
So my sister and her family were away skiing and I found the opportunity to go to suburbia and see mother.
I stayed there for four days but I took pictures only during Friday and Saturday because my batteries died in both my cameras (yes I forgot the loader home).
I took about 3.000 pictures from which 39 I put in this post …

Here we go

Enjoy :)

The balcony in the front ...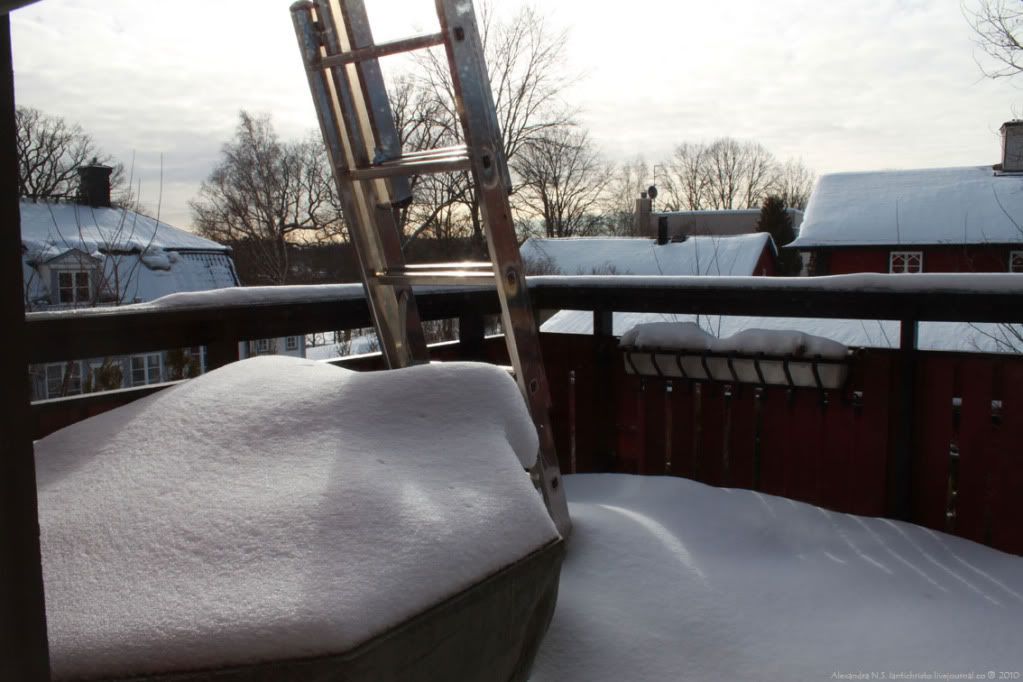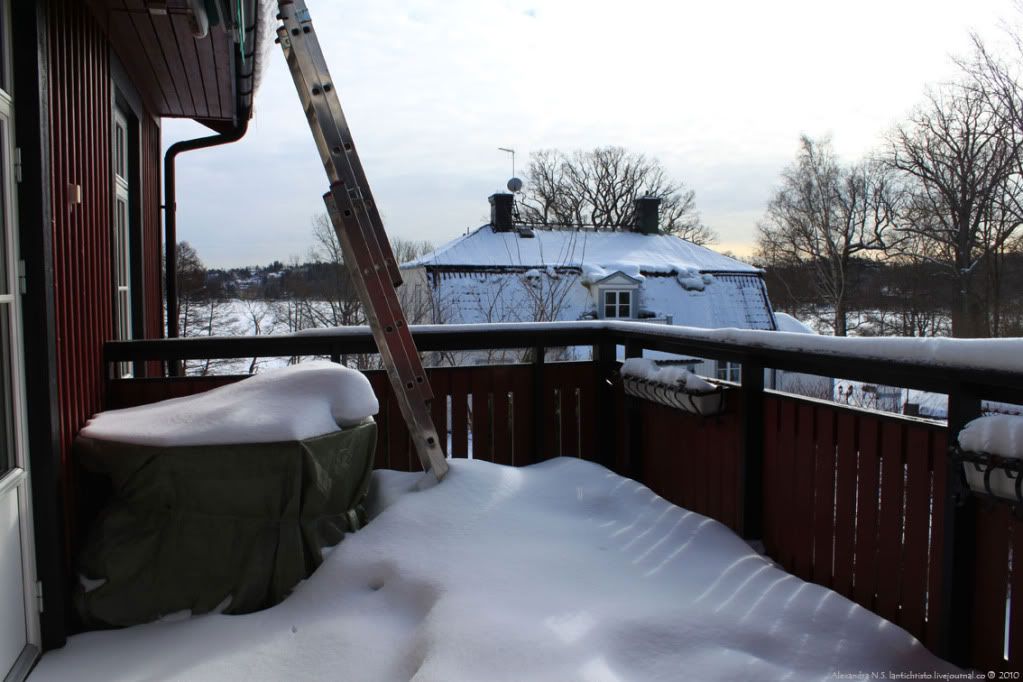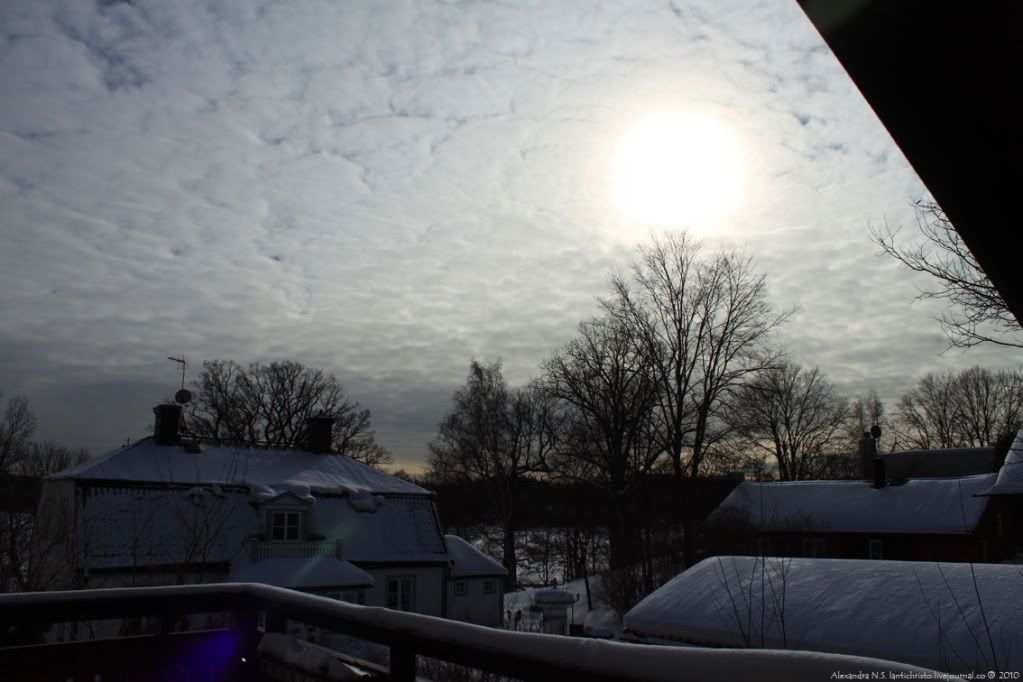 Ice makes me drool … this here makes my mouth water … Seeing this … I just HAVE to chew some ice … anyone know the feeling?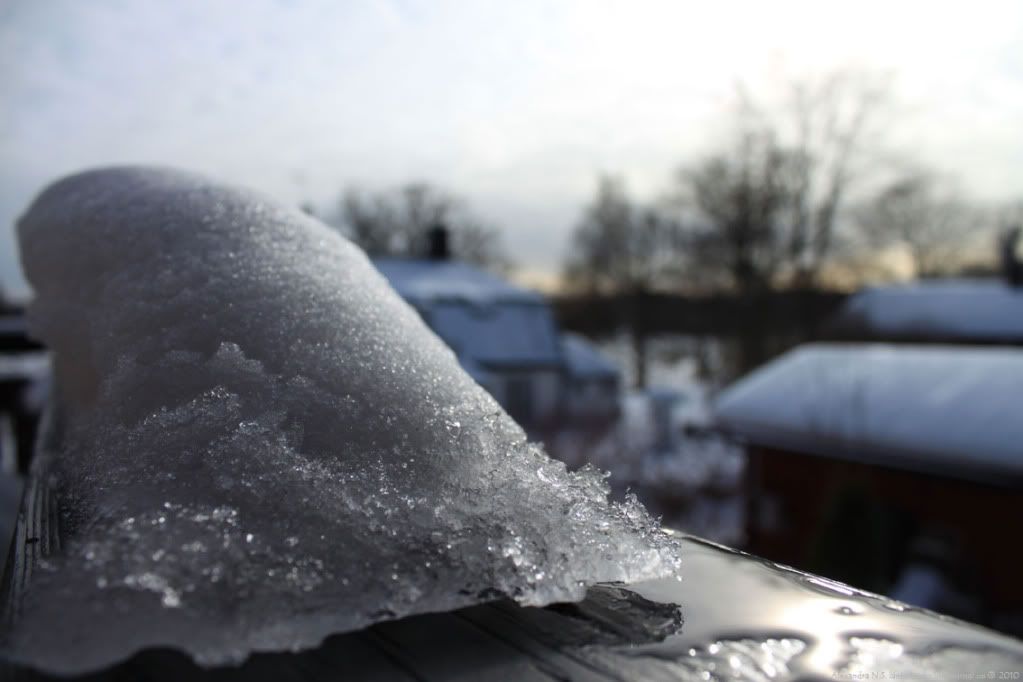 kitty prints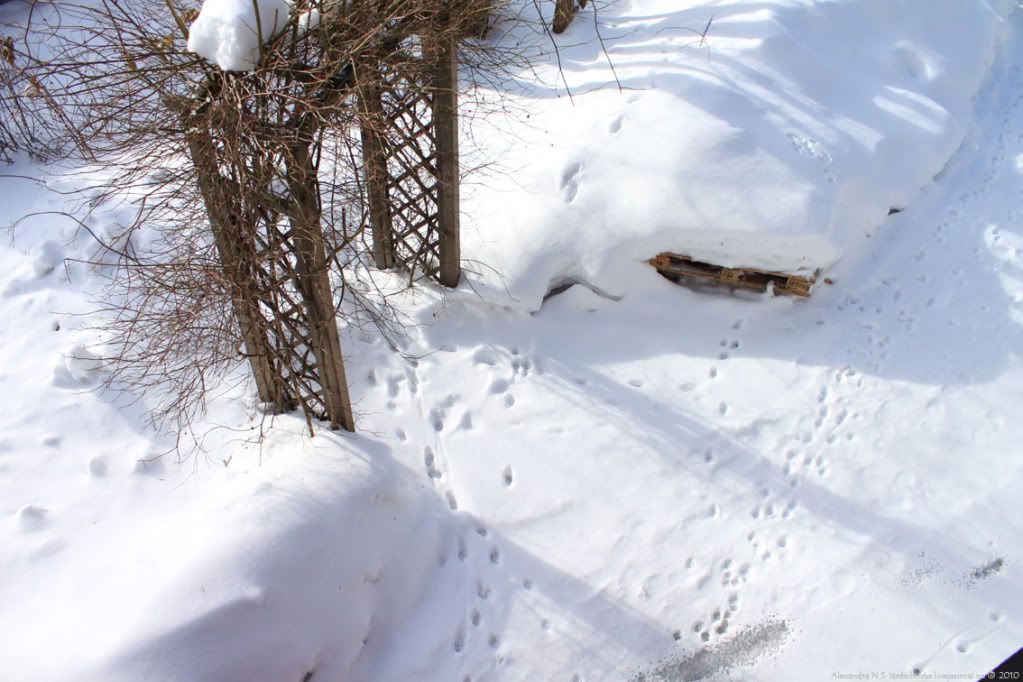 The balcony in the Back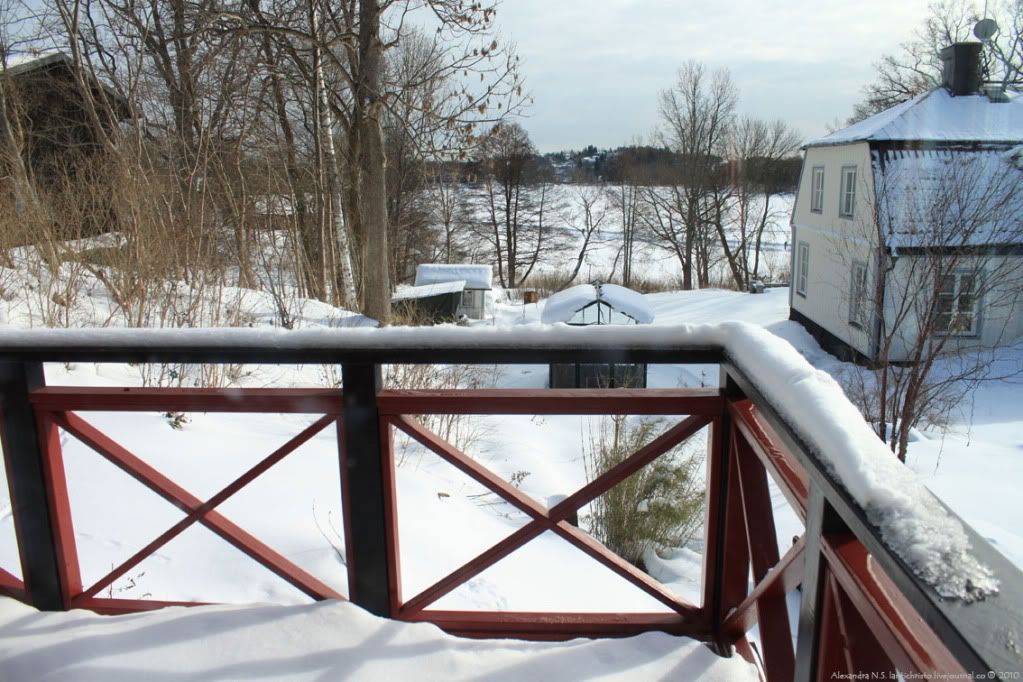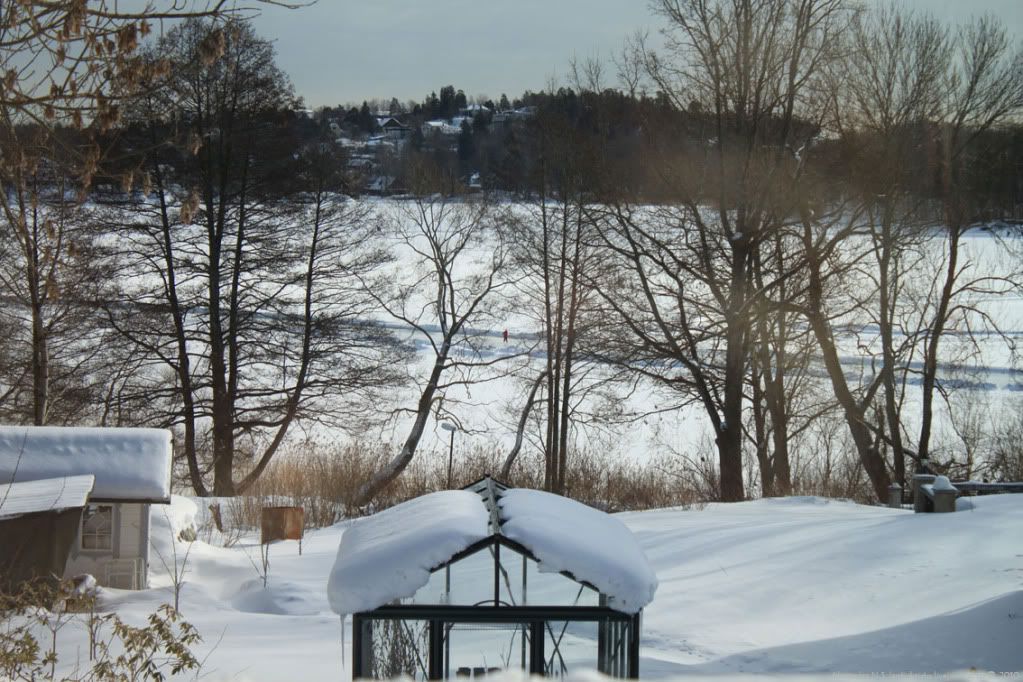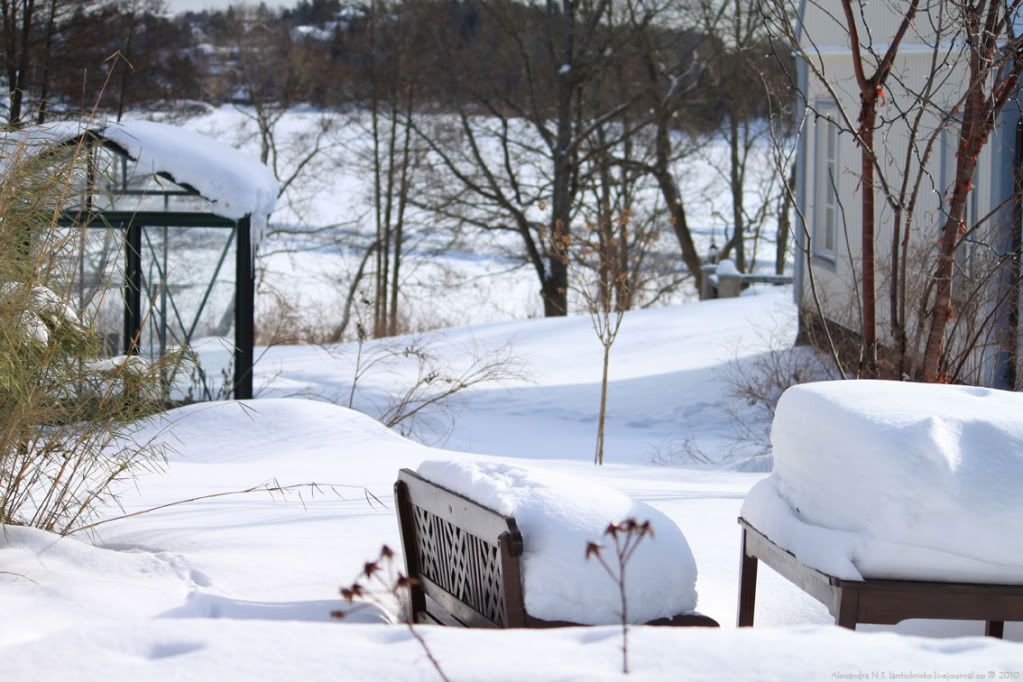 Birdie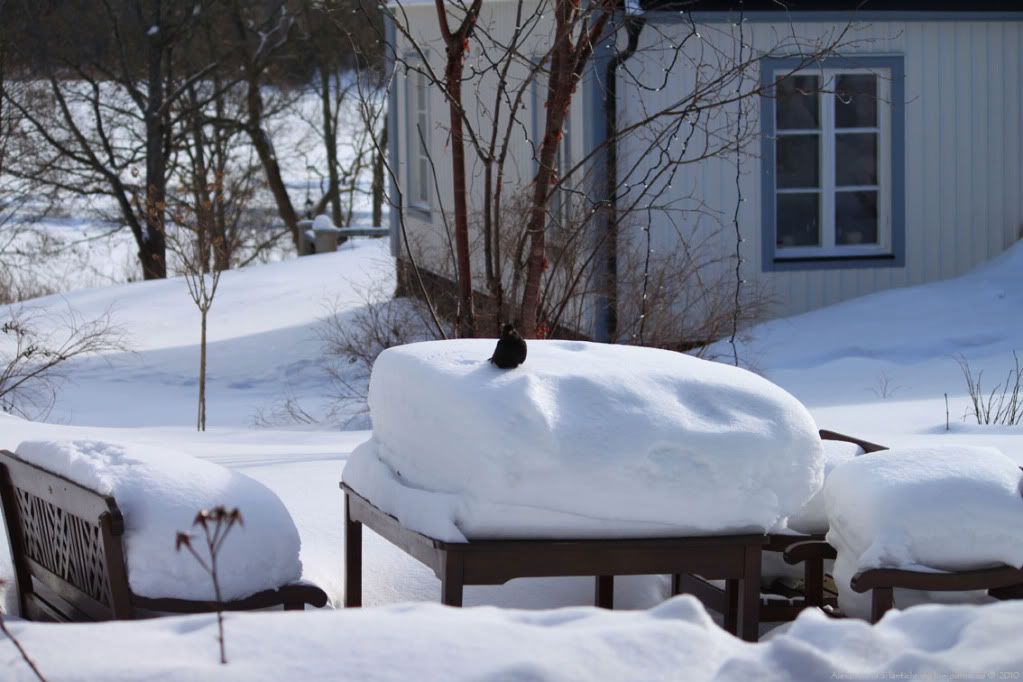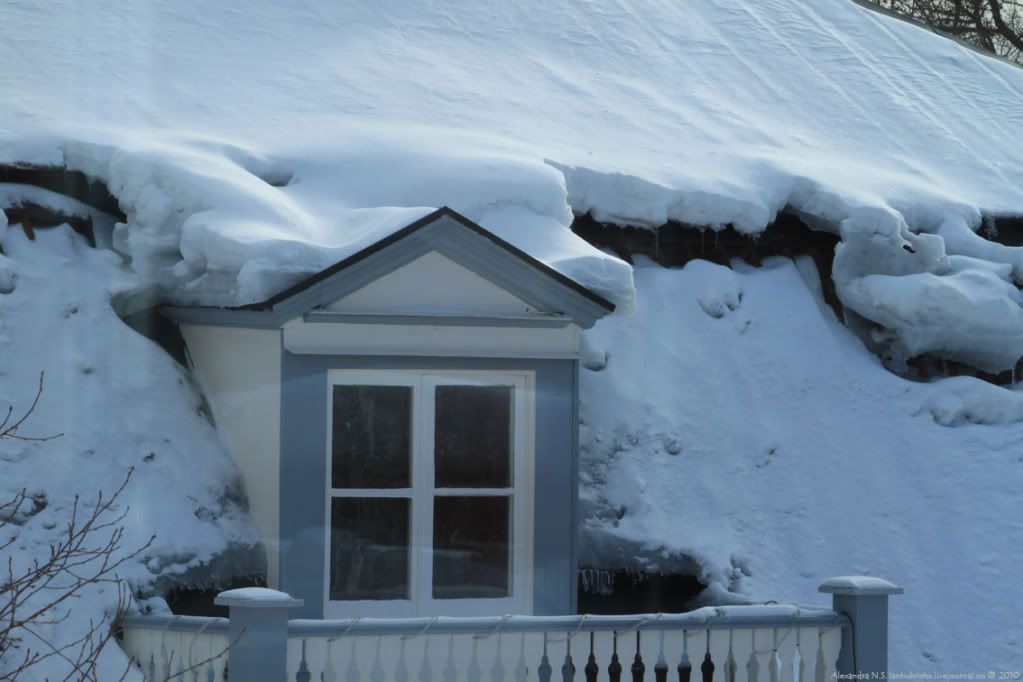 Buds ready to open in a few weeks ...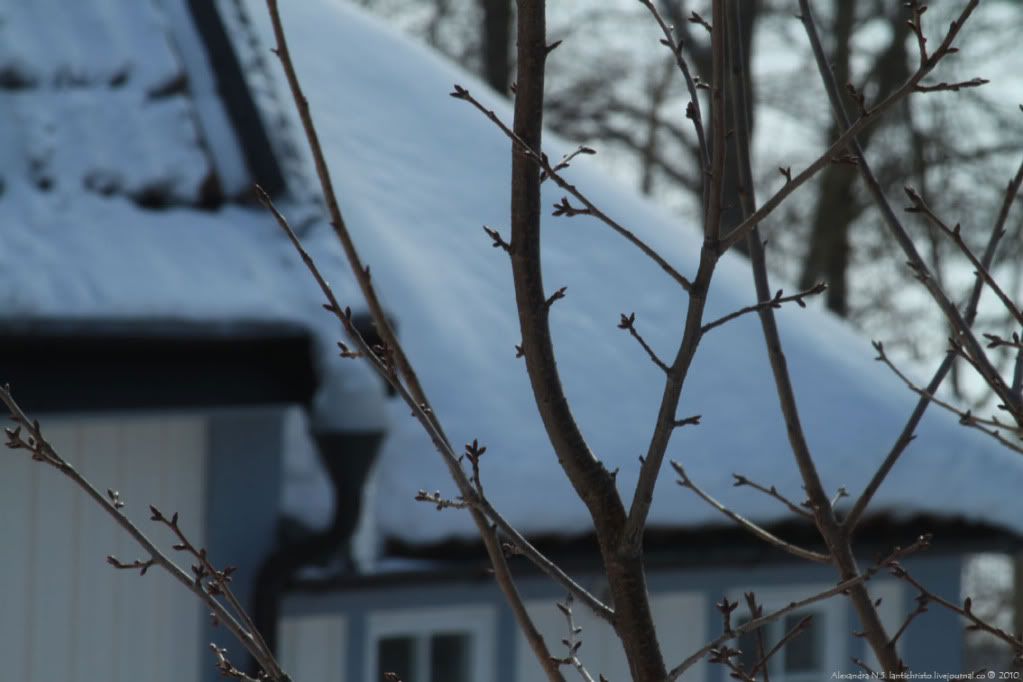 What is it with the xmas garland?
Neither my sister or the neighbor took it down ... It is bloody March ...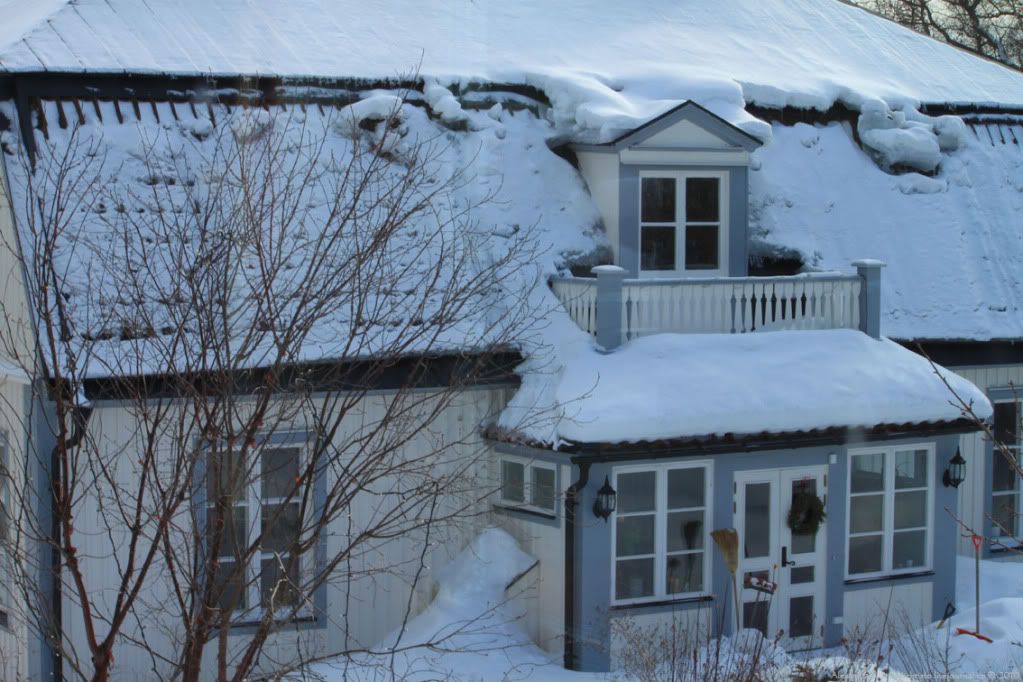 The Birdie's prints
Pretty snow pillows :)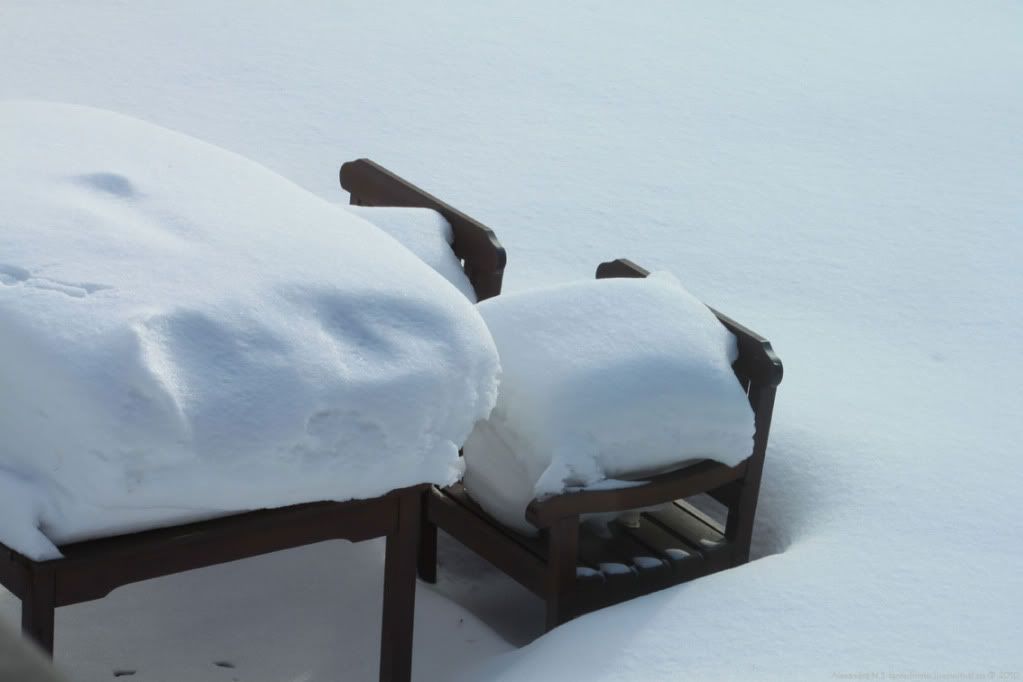 Pretty sky!
The snowman my nieces' made … he looks dreadful … these kids are no artists I tell you that …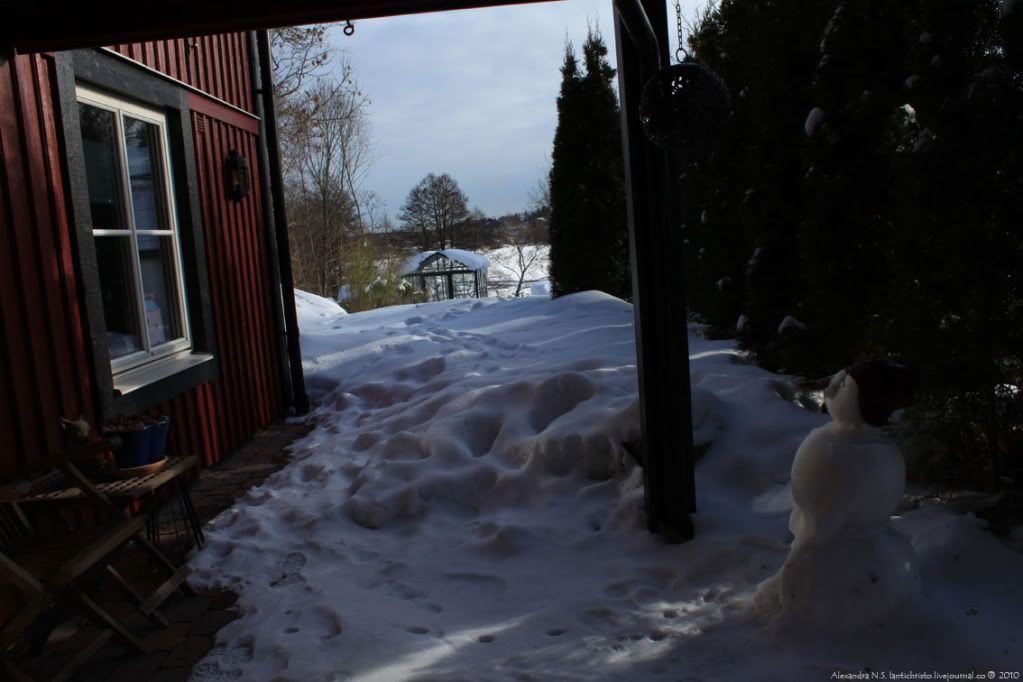 Satan … (referring to an earlier post)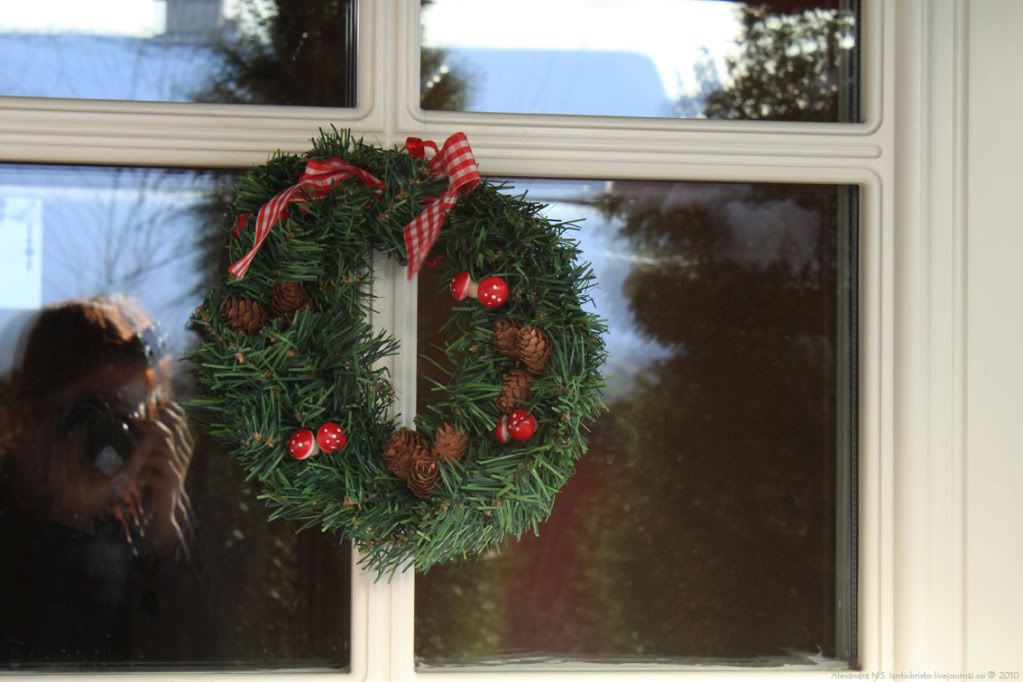 My means of survival at my sister's house …
Laptop, coffee, mobile, perfume, blindfold, scarf.

No I will not buy a new one unless this one dies … I find it pretty and practical … I find all (ALL) new phones disgusting and I think that all those extra features are absolutely pointless …
I hat e them …
And it is really awkward (plus annoying) when people try to give me for free O_O their old phones thinking they are doing me a favor ....
How can I put it without sounding ungrateful ...

Your phone is UGLY!!! Do not try to give it to me ... Please!


Moving on ...

Going out … the weather was quite warm. It was about -9C (15.8F)
On the bus stop ...
From the bus on the way to the suburban centre …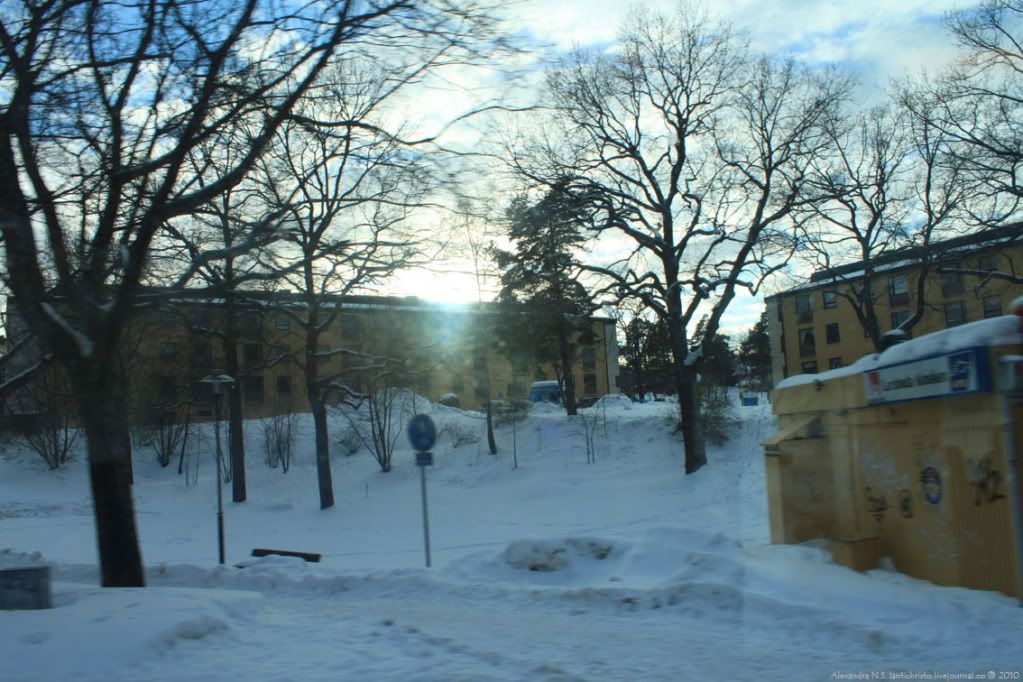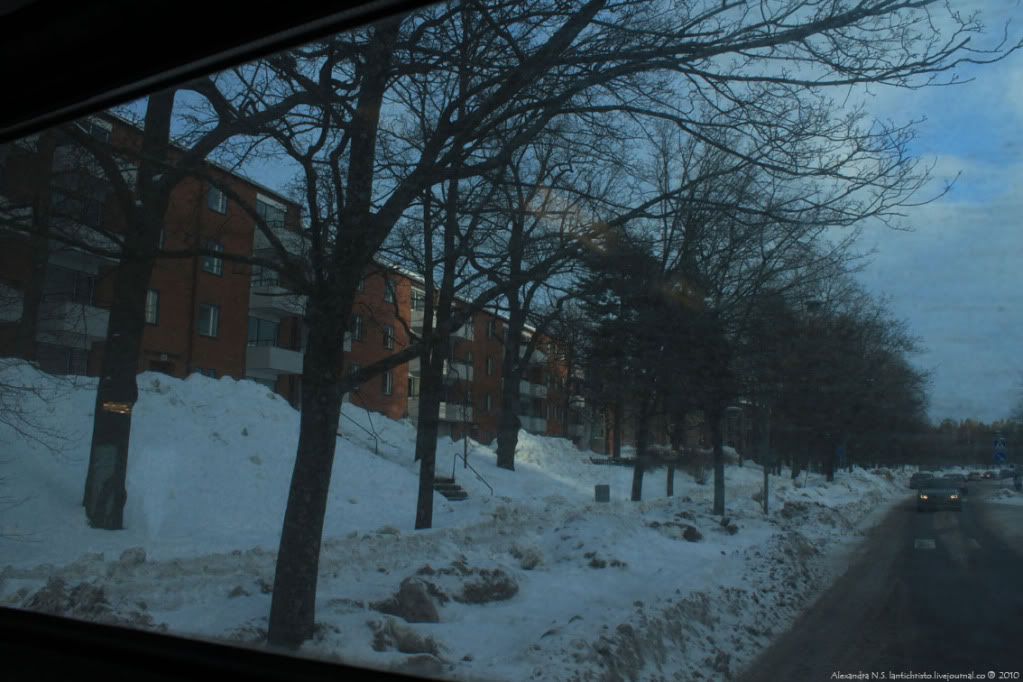 After a long dinner, some window-shopping, a mug of really tasty coffee and a raspberry-pie … we took the bus back in the suburbia …
Here is mother walking towards the house.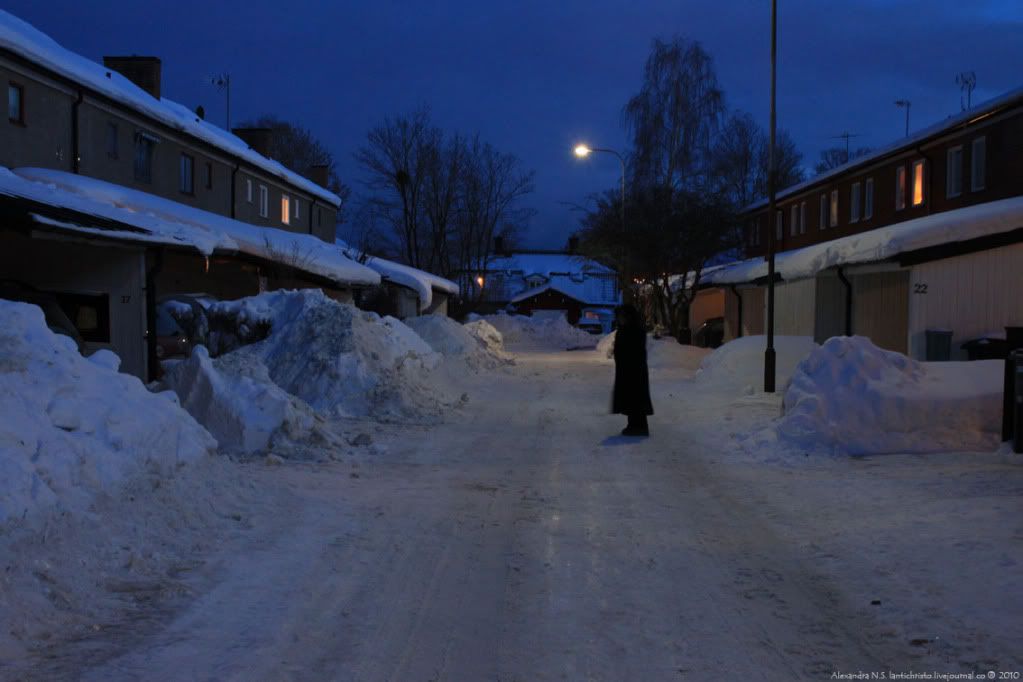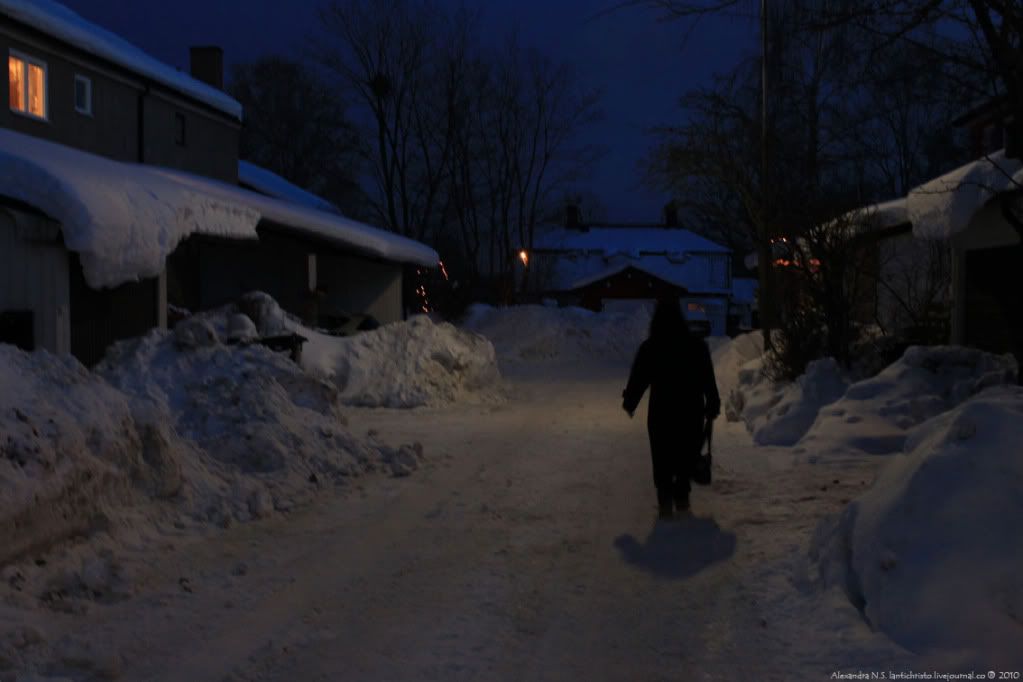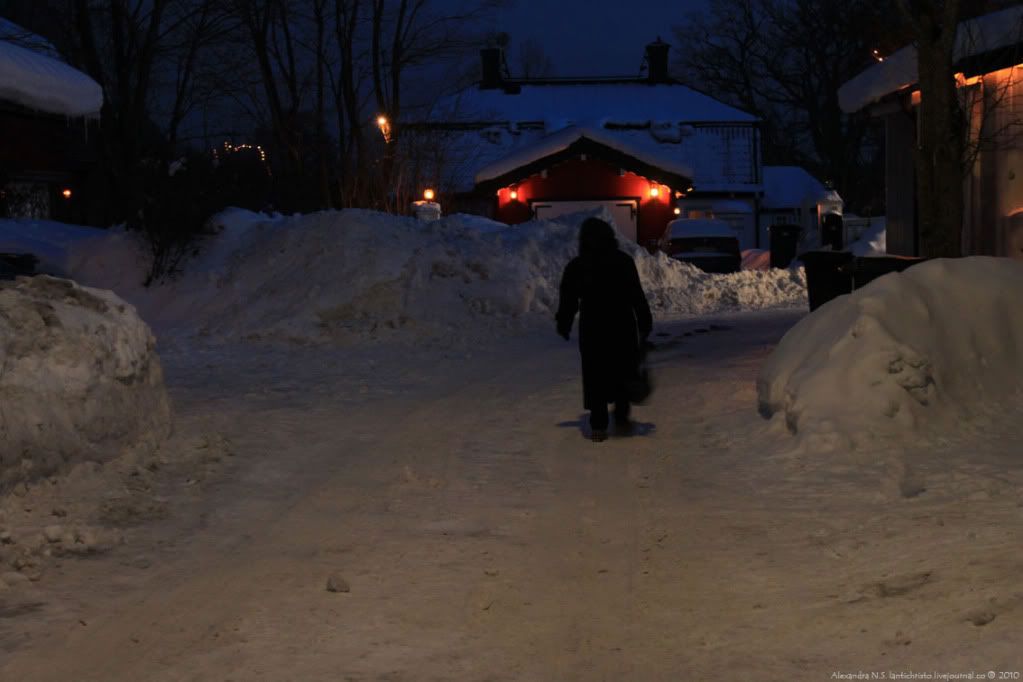 The entrance was snowed in …
This big pile of snow on the left is the entrance to the house …
... mother and I had to climb …

... so, as I was taking her picture there ... while laughing …
I fell …
This is the picture I took half a second before falling ... or maybe WHILE I was falling even ...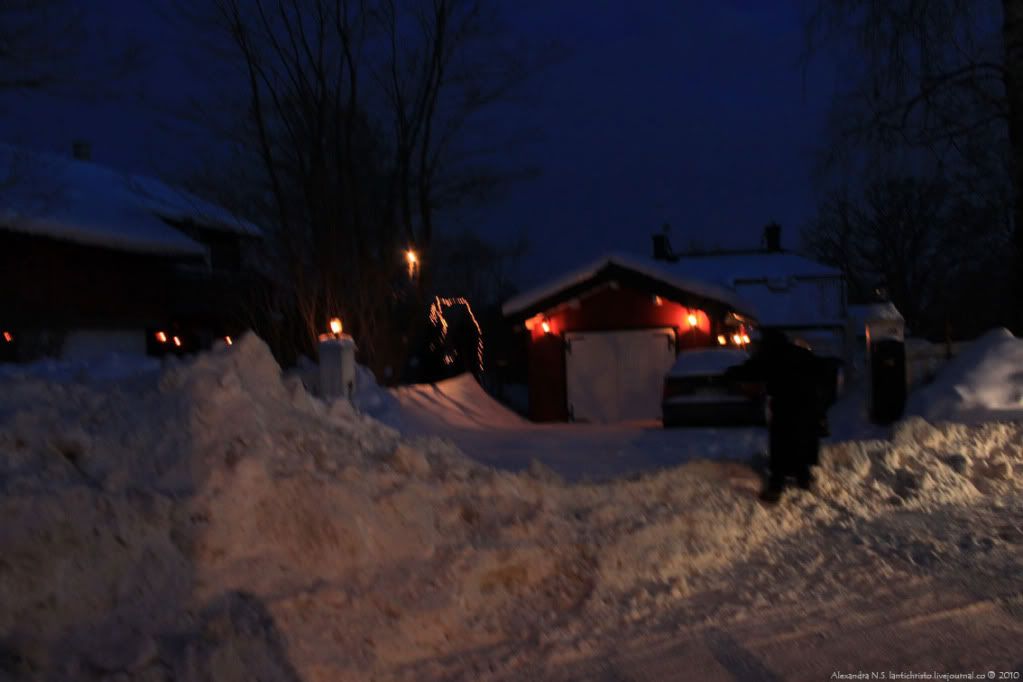 Yes, I fell while standing … It was funny … Not because I find falling down particularly funny, but ... do you know how people put their hands on the ground instinctively when they fall?
Yes, well I didn't …
Instead, I raised my arms up in the air, as high as possible, to protect my camera!!! I sat there for about 15 seconds thanking my lucky stars the camera was safe and sound!!! I am really proud of myself for thinking and acting so fast …
The right side of my "behind" though has another story to tell, since I landed on it with all my weight!!! It's been 4 days now but it is still very very sore …

However, it is not blue …
No sign of falling at all actually.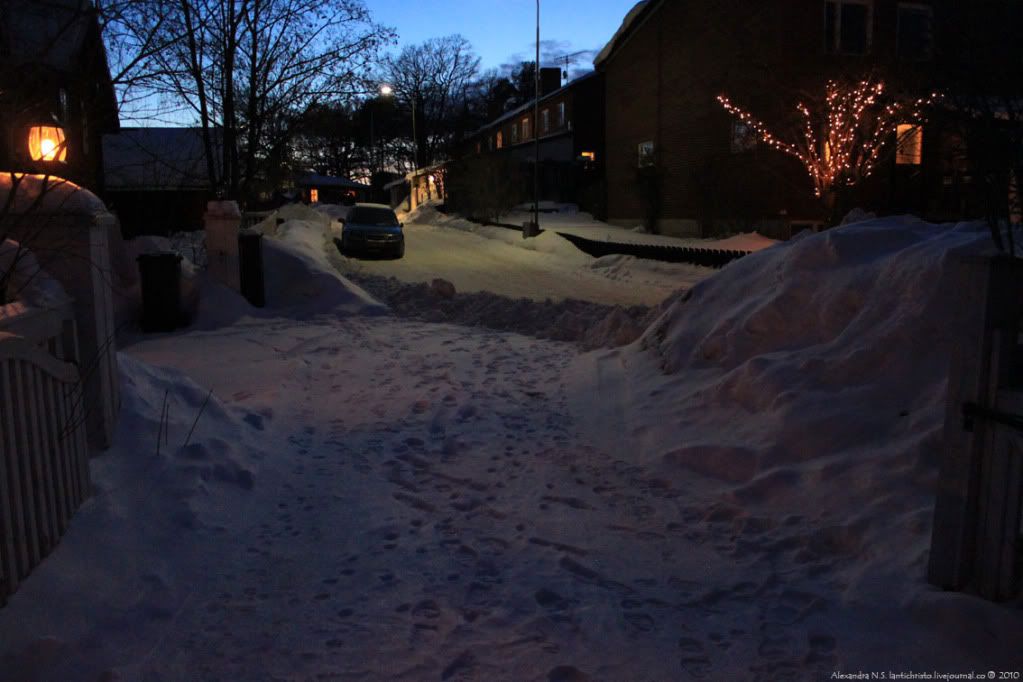 Shoveling snow is a really good exercise :)


The battery was down to half and I had a long day in the lake the day after ...
so "somewhere" here I stoped taking pictures ...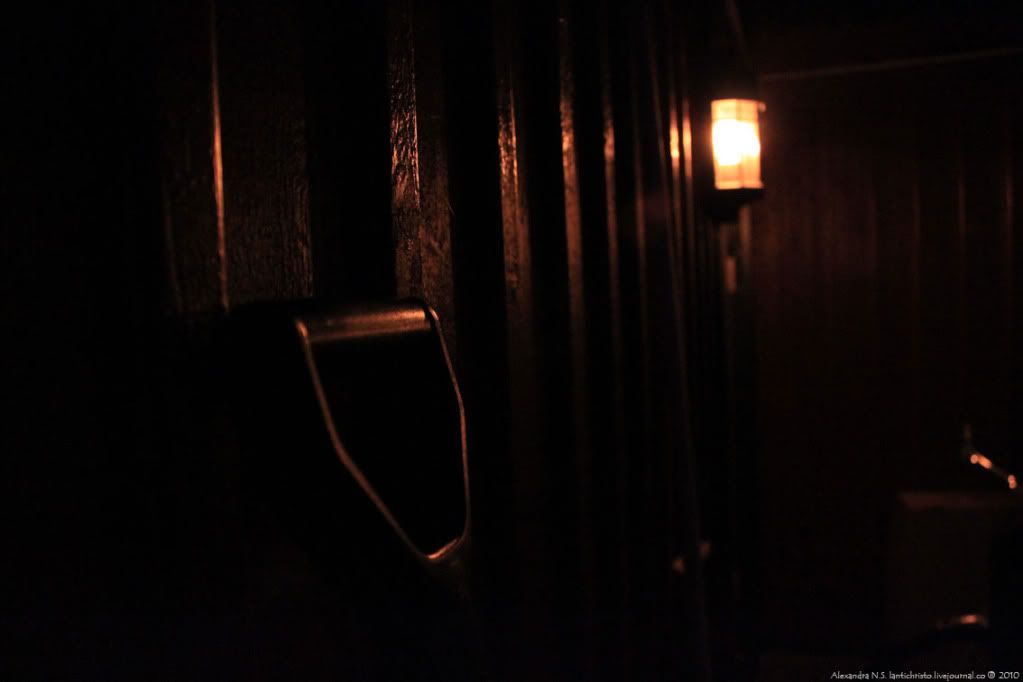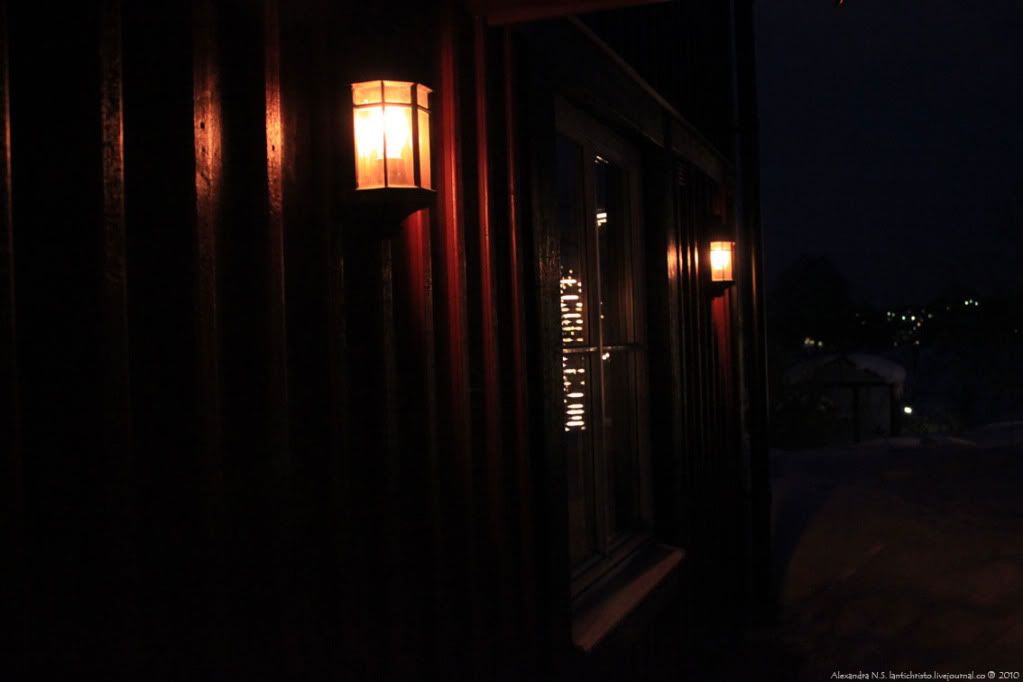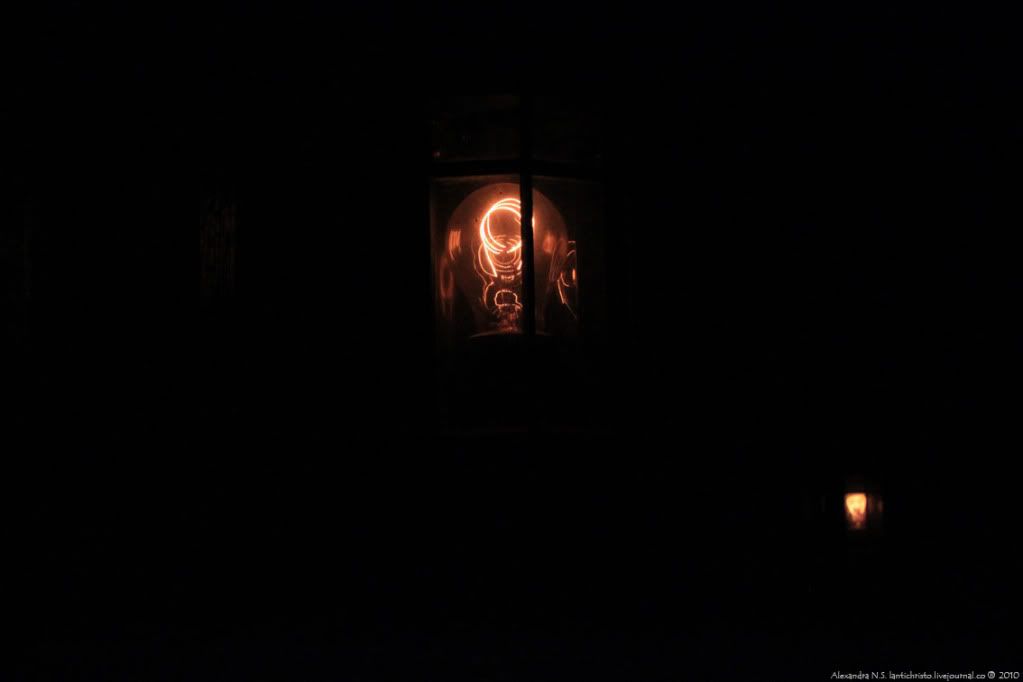 To be continued …