A sea of Cupcakes :D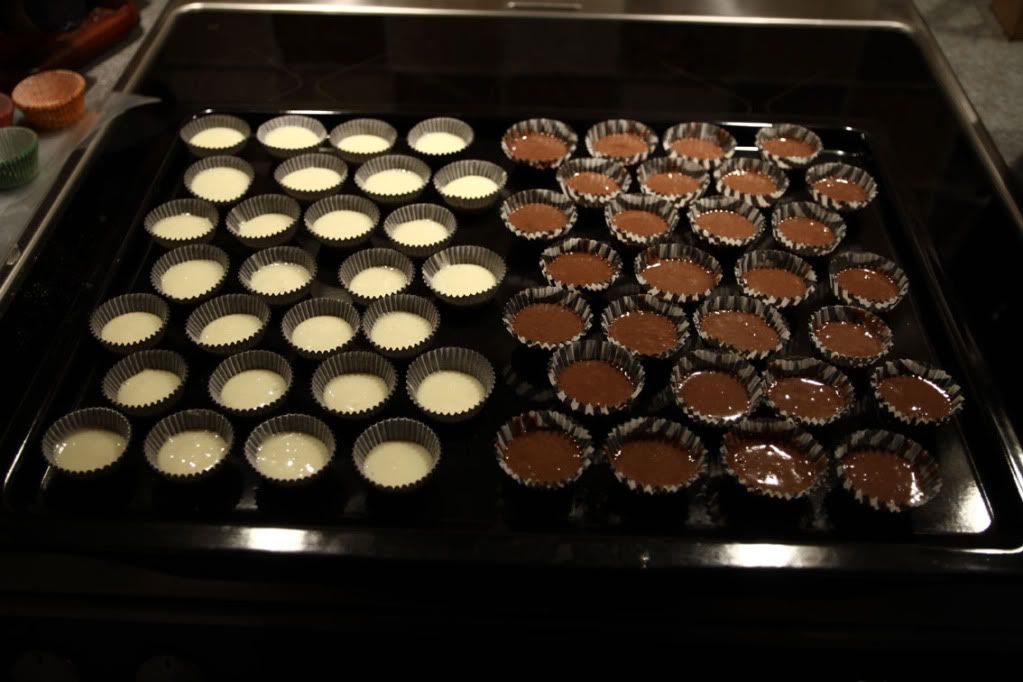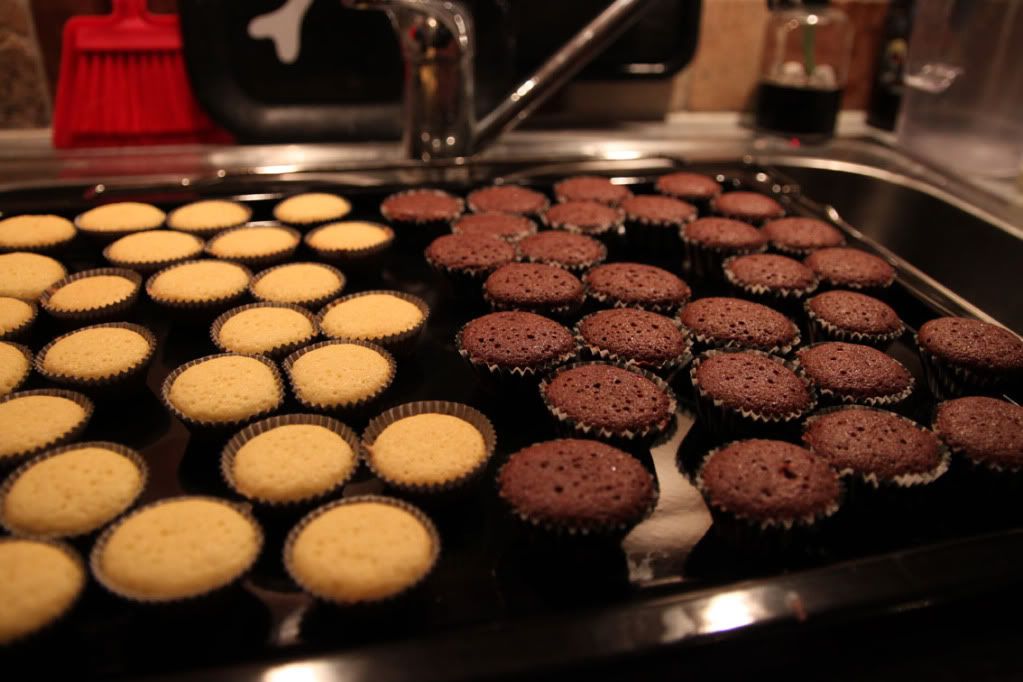 '




Anna's Bloody (virgin) Marys (of course the nurse provides the blood)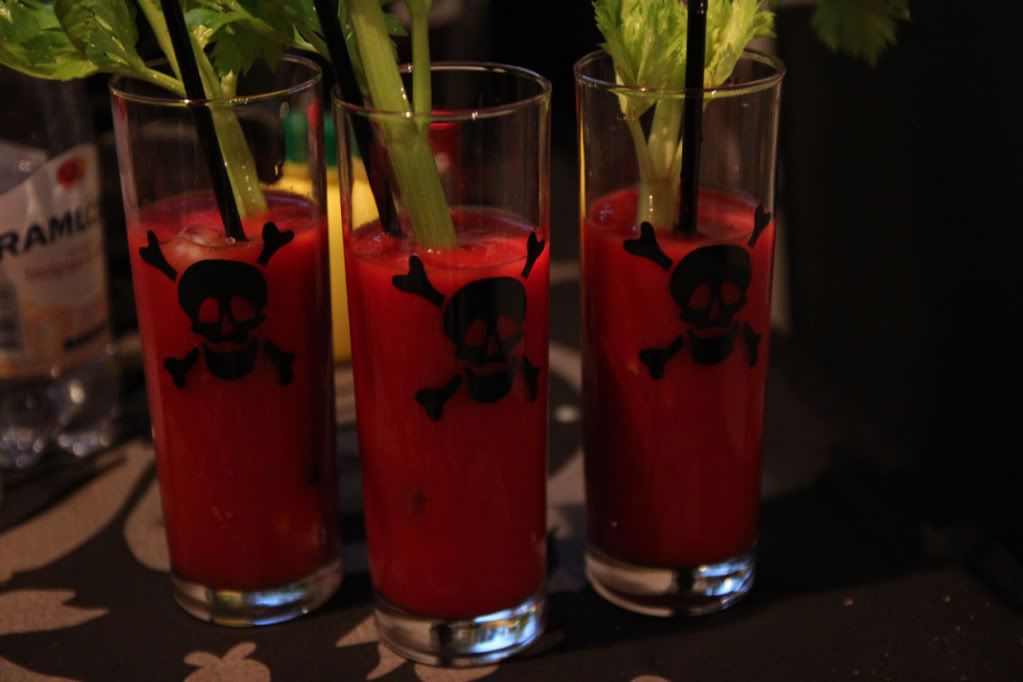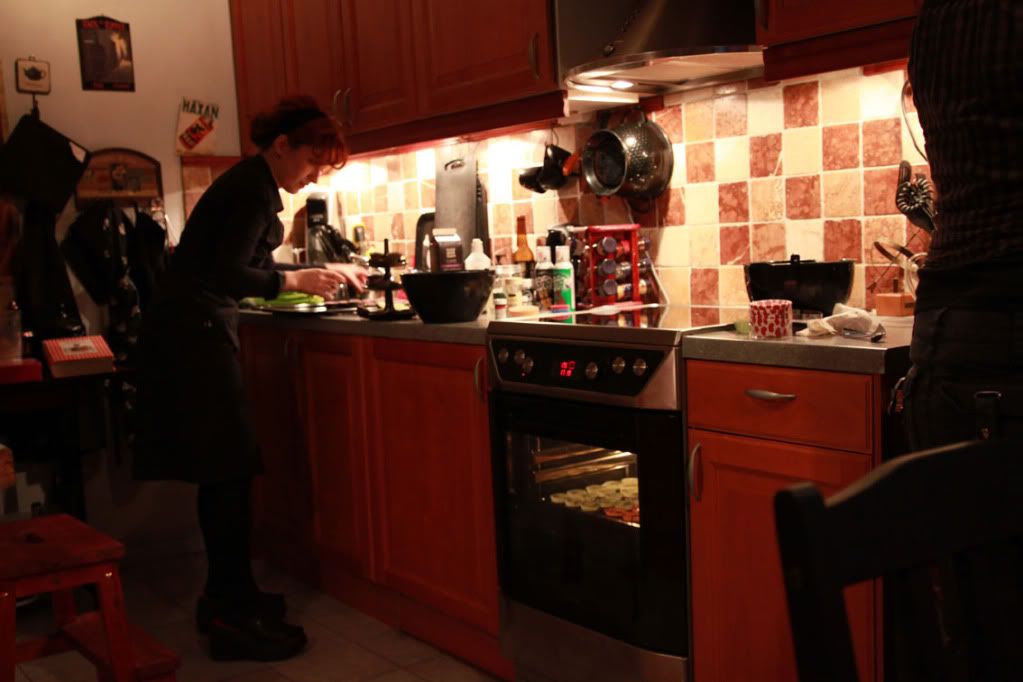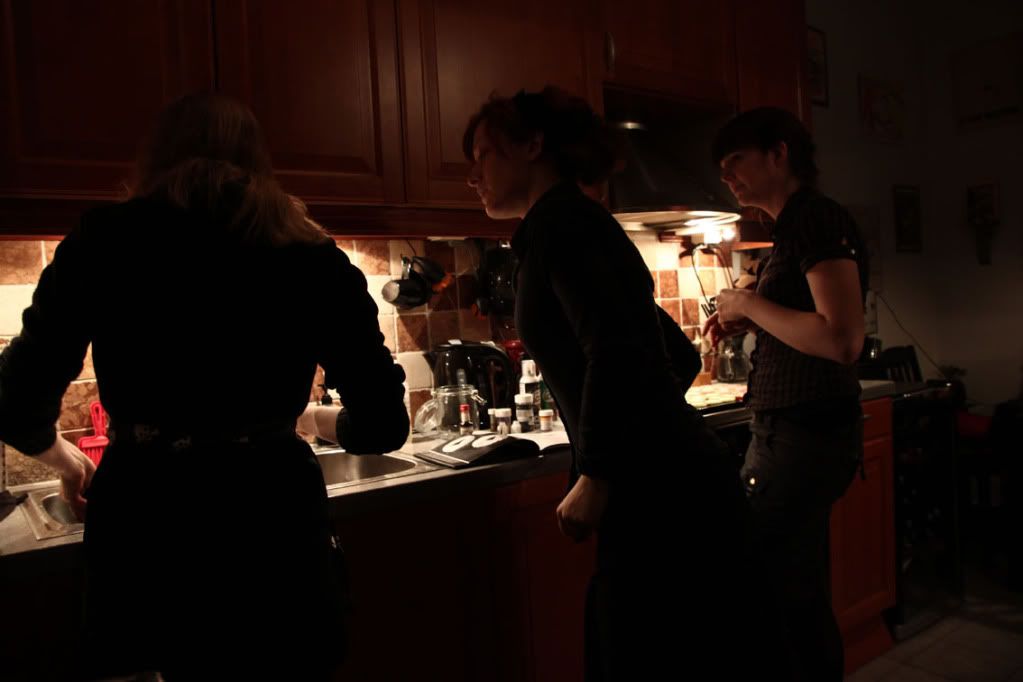 And here we go …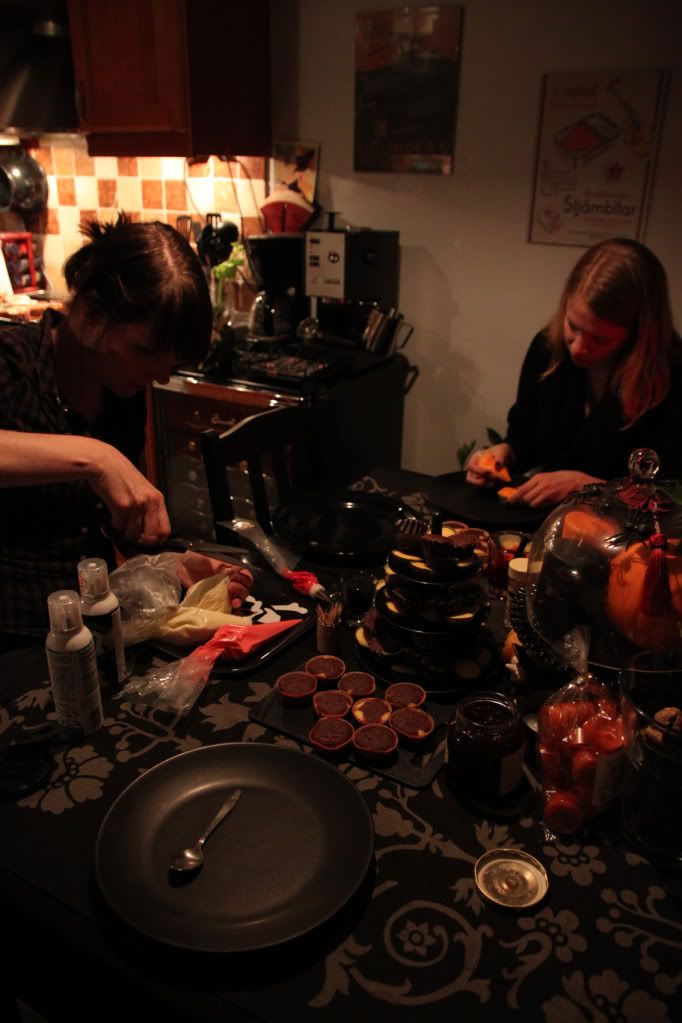 Samantha's BRAINS and Vampire bite!!!!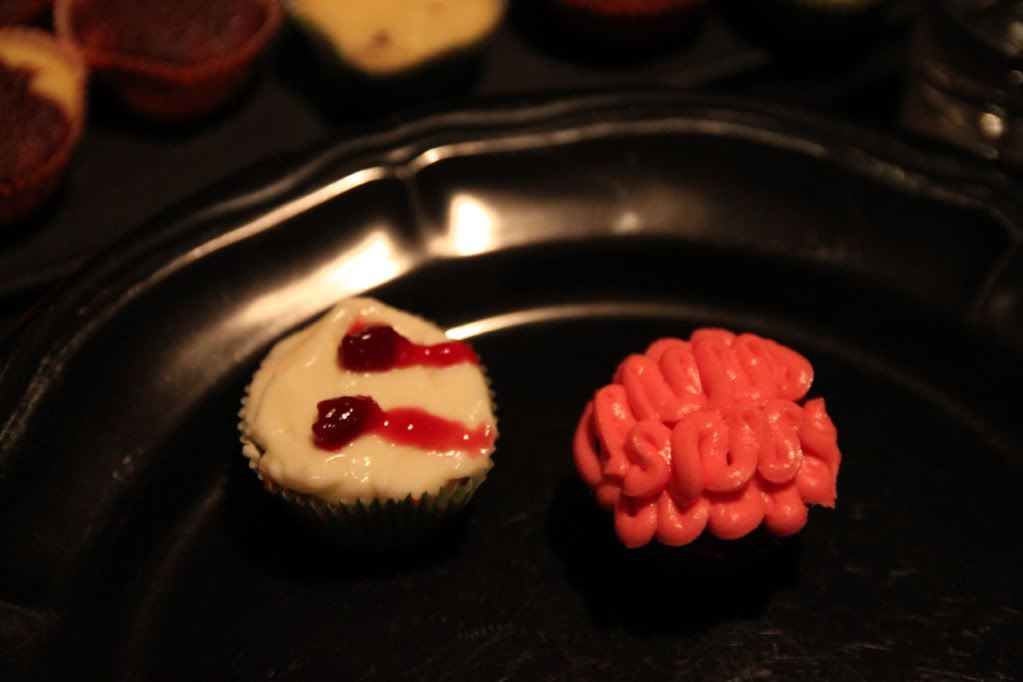 My mummy on the making ...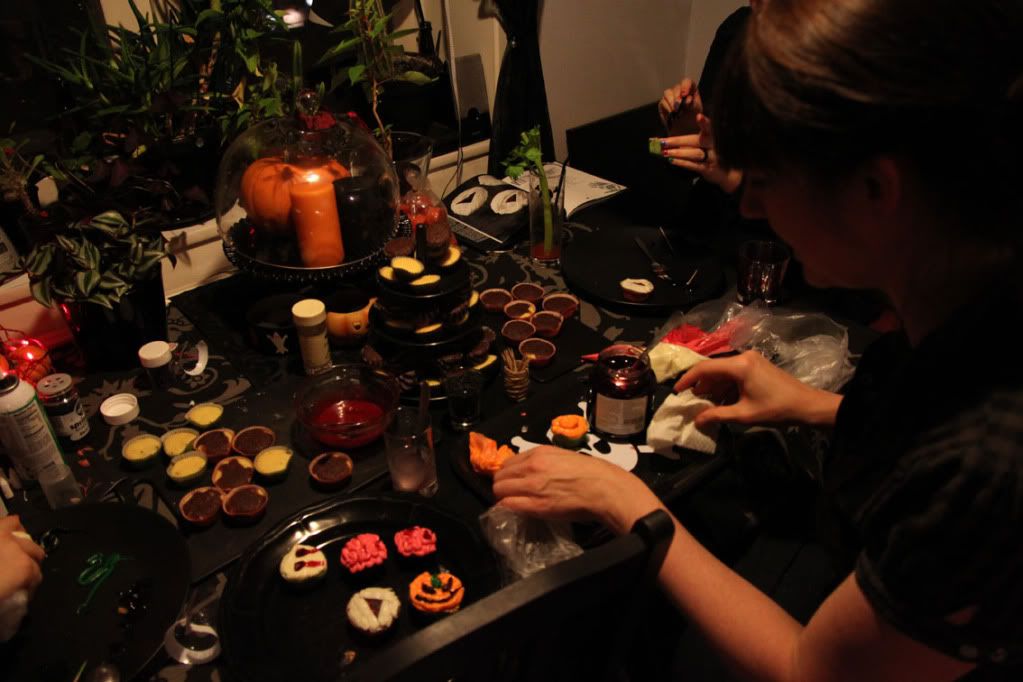 I don't know what is scarier, our cupcakes or me without makeup ... :p



My Zombie vomit ...



Working hard ...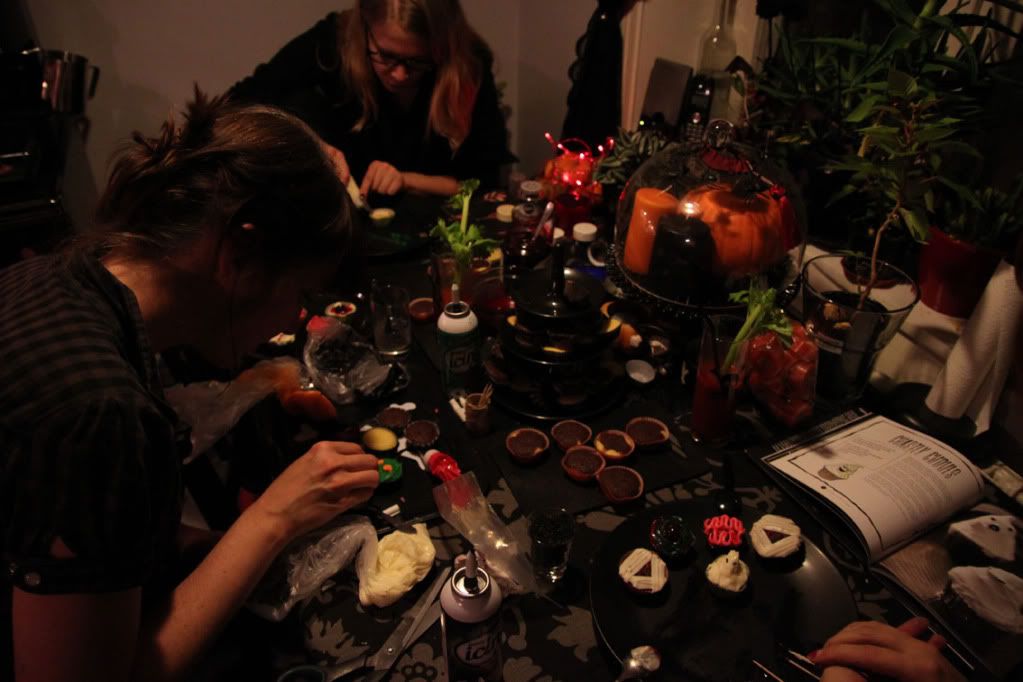 My Ghost ...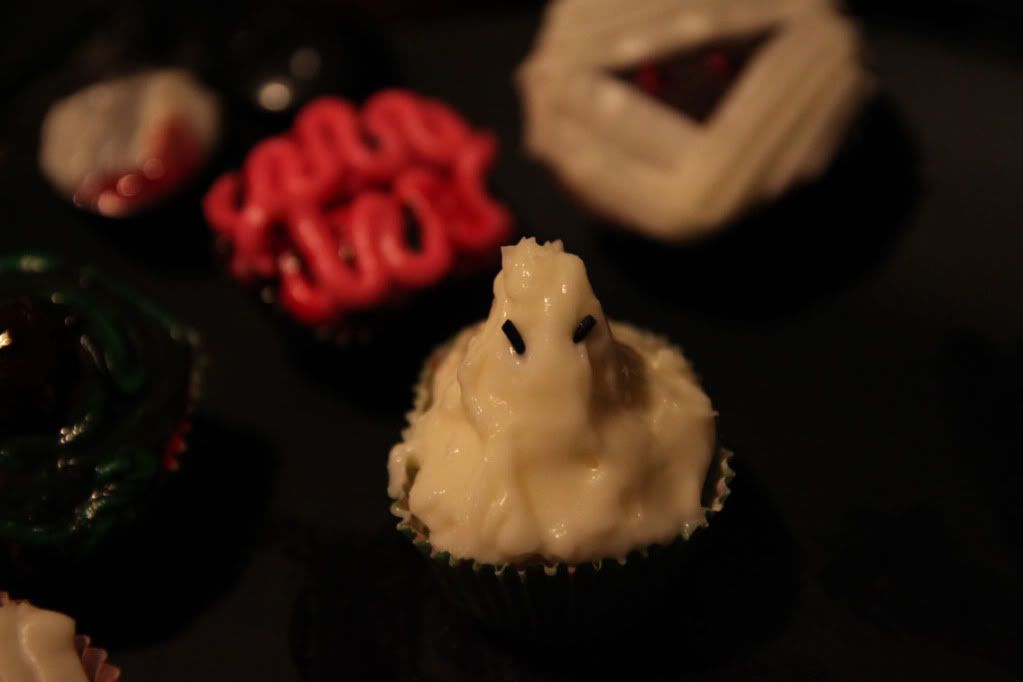 Here we've got some Masterpieces.
Samantha's Spider and Spiderweb (little blurry on the back)
Ronnie's Pumpkin, Pentagram and Green Monster (the one with the white teeth)

And Anna's Sad Bandaged Pink eye lil dude (her bimbo mummy is super cute but I don't have a good picture of it)



Ronnie's Skull on the left, Anna's Evil Pumpkin on the right And Samantha's Brains and bites everywhere RULE!!!



Samantha's Spider made of Awesomeness !!!!!



Ronnie's Award winning Pumpkin!!!

Of course The wicked Nurse, Miss Anna Severin wins the night for inspiration and cuteness, with her syringe and wounded pink eyed lil dude :D (And ghost in chains ... brilliant!!!)



My plate :D I did less than everyone but I was too busy admiring my friends' and boyfriend's creations :D
My Vampire seems to have only one tooth, (I really sucked at making bites ... Samantha was best) and my cemetery is done with the help of Ronnie who made the tombstone out of liquorish candy:D
(I find my Muslim terrorist pumpkin ... rather cute :p)



(yeah the one with the gator is supposed to be The Everglades ... where Dexter dumps bodies ...)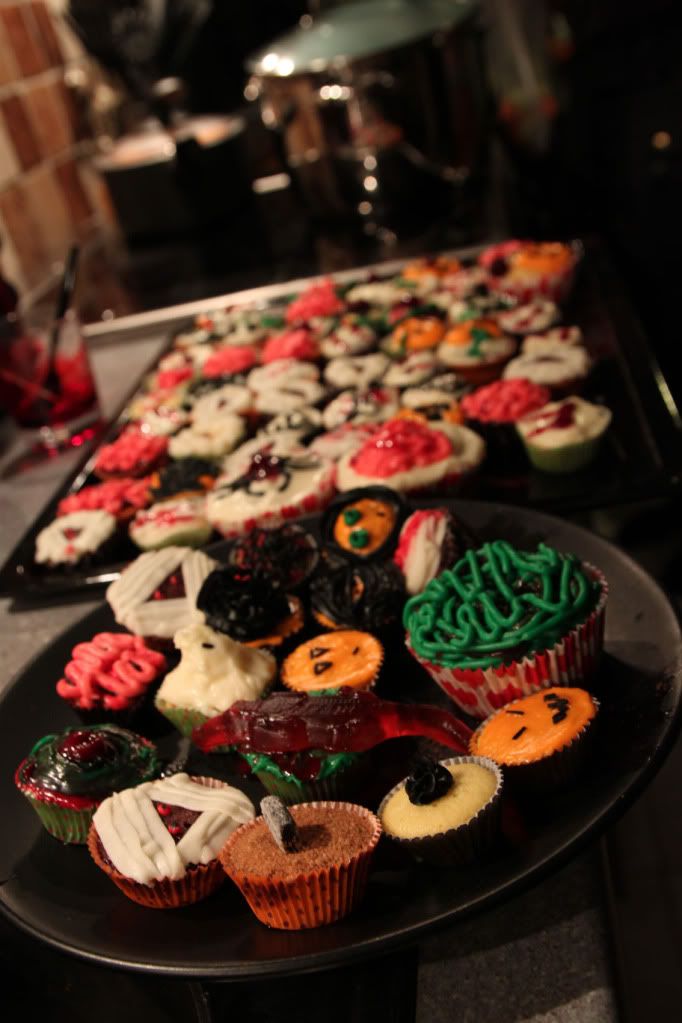 And then we ate ;)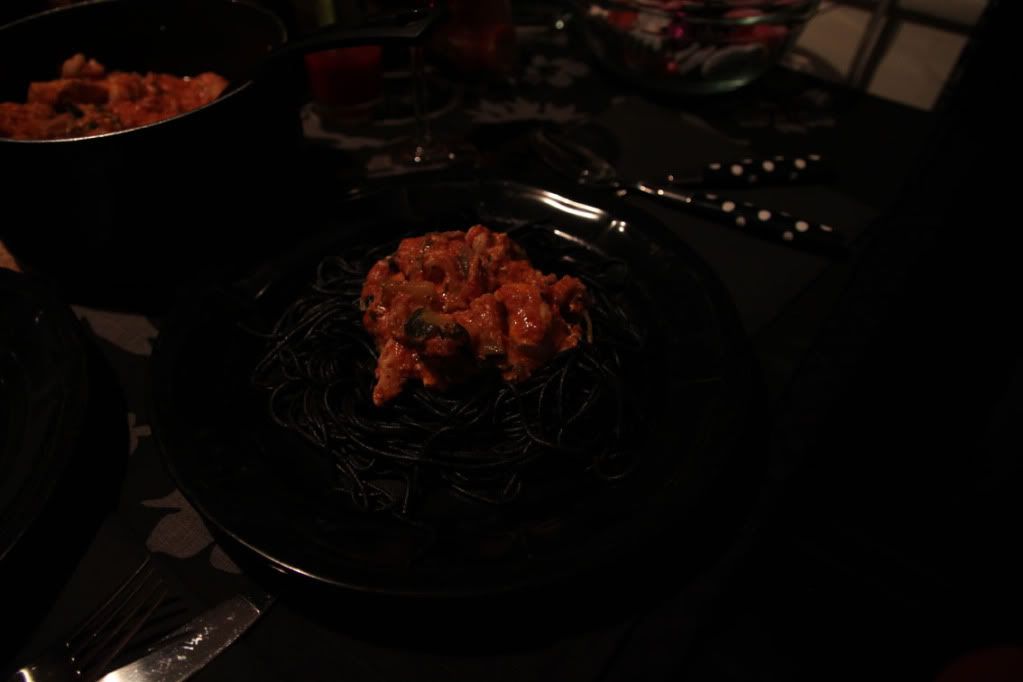 Now, the girls got only a few of their creations with them because I didn't have enough containers. So I've got over 50 mini Halloween cupcakes at home … Who wants to come and get some ???
Death by sugar anyone??? :D
No really … please … come and get some or in the next couple of days you will see a lot of sugar-rushed ducks around Söder Malm
;)



Happy Day of The Dead!