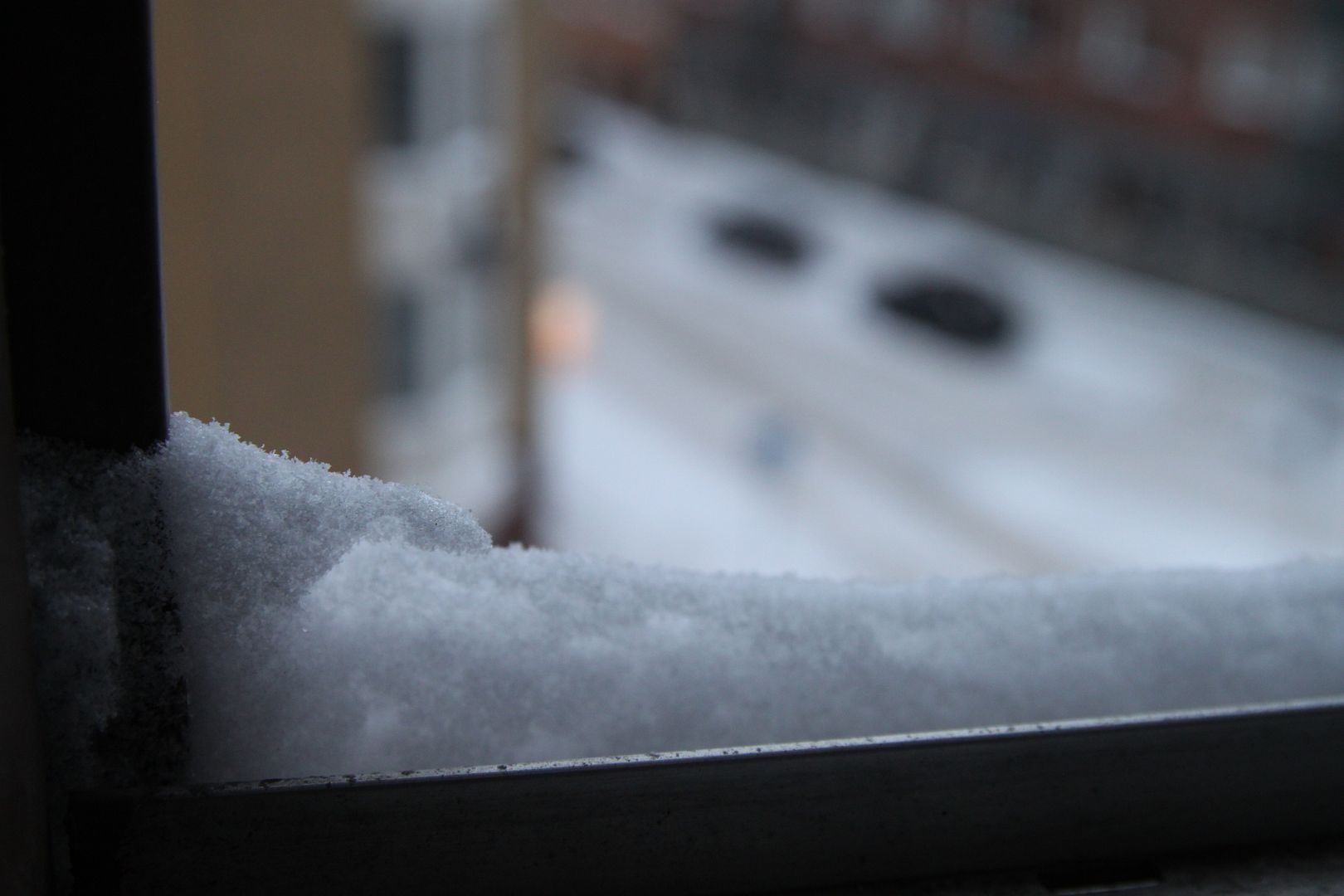 The weather is magnificent! Everything is extremely beautiful! It is all fluffy and white. It is snowing all the time. It is all so … festive! Fairytale-y!!!
Perfect for Yule-tide! :D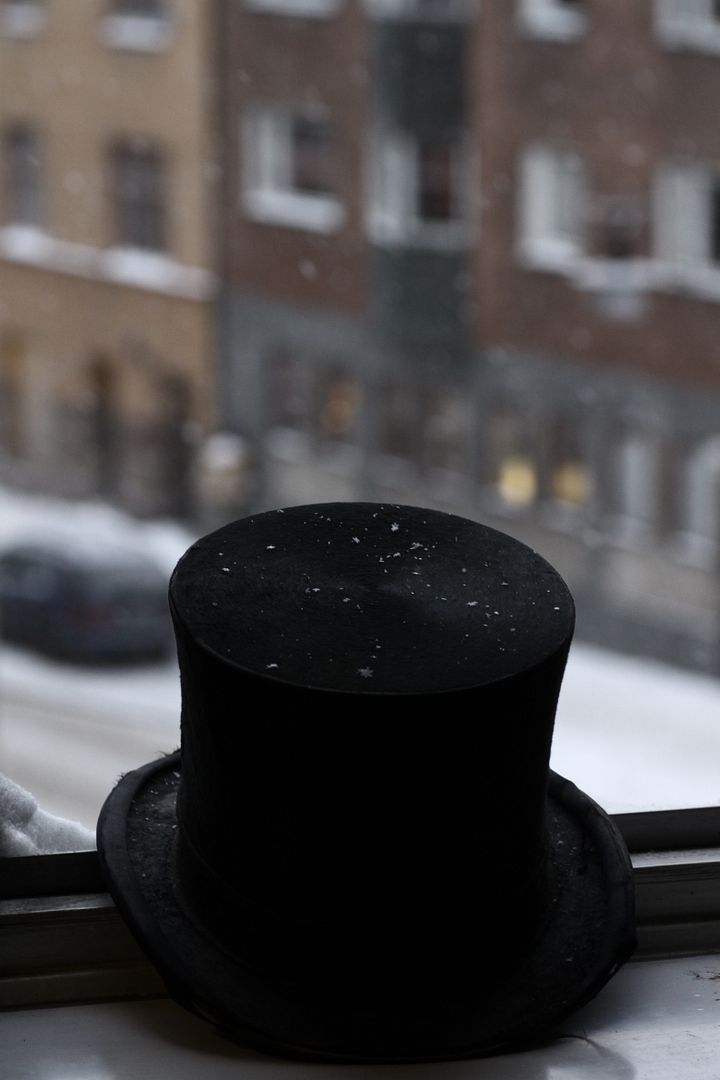 I love celebrating holidays. All sorts of holidays.
I might hate religion and truly believe it is the source of all evil, but tradition and customs not only I tolerate, but I embrace. If you look deep and dig in the root of tradition, Christian or not, you will eventually find a very Pagan, very Earthly story. And sometimes something awful turned into something beautiful (like the Easter birch twigs … but that is another story for another holiday). And to me tradition is nothing more than cultural origin, folklore and a sense of identity and belonging. People make new traditions all the time. Altering old traditions, making new ones, inspired by others, creating Gods, making up stories. When it comes down to it, it is all about human behavior. The need to explain the unknown, the need for magic. But most of all the need for change. Because 12 months a year without a single change is wrist-slitting tedious. No Holidays means no change. A long, gray, straight line … like death.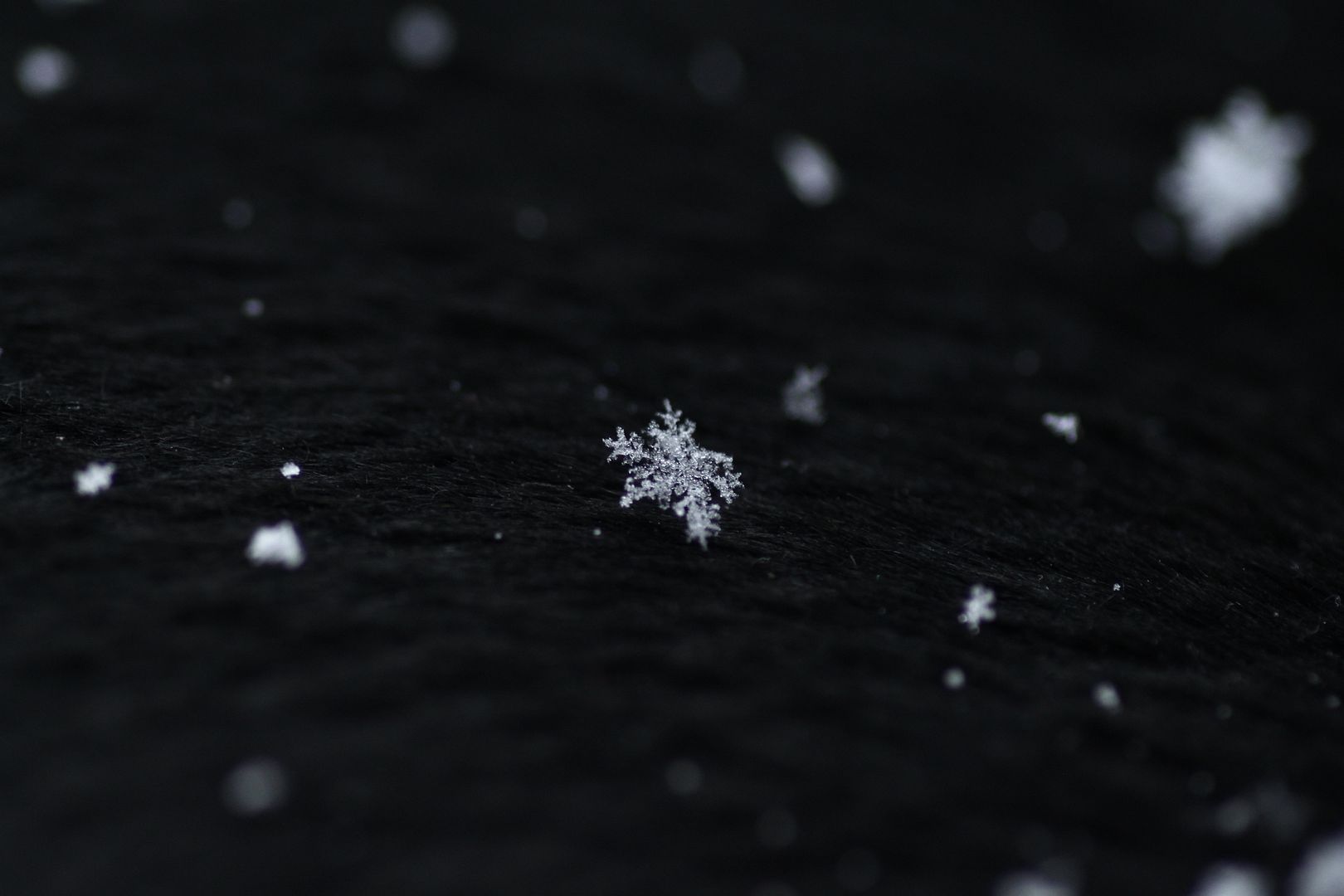 Man the new zoom-lens is goooood!!!

So it is this time of the year again. Decorate the flat, bake funny stuff, buy presents, sing silly songs add some red here and there … and be happy!
Yesterday it was the first Advent (first Sunday before Christmas). So we started with the first set of decorations. We put up the traditional Advent Star on the window (Moravian Star).




As well as the Advent Lights (Advent wreath).




Well I put two Stars and two sets of electrical Advent Lights, one of each in the kitchen and living room.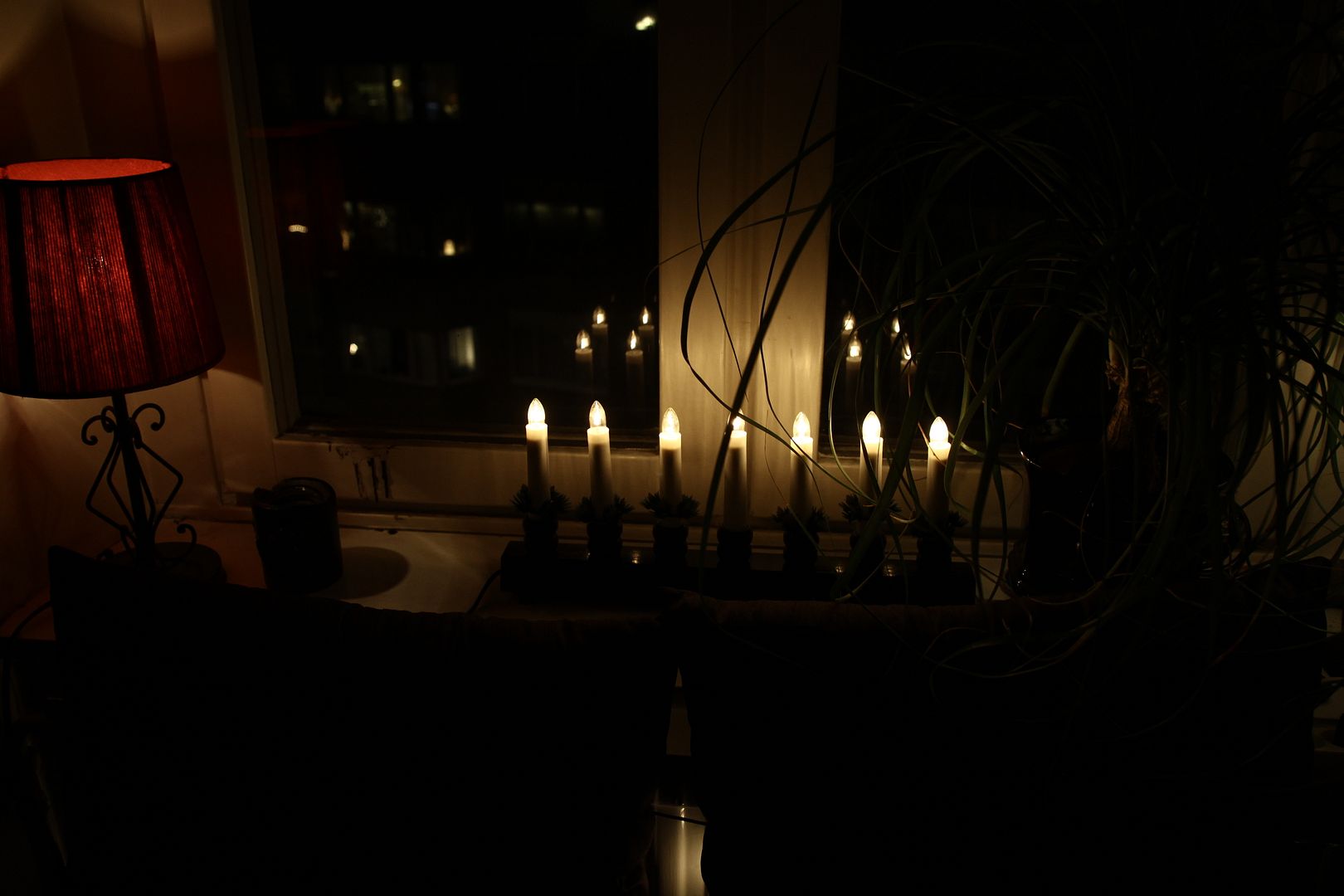 However, I also like to do it the traditional way and actually light one candle every advent (you are supposed to light all four, one every Sunday till Christmas).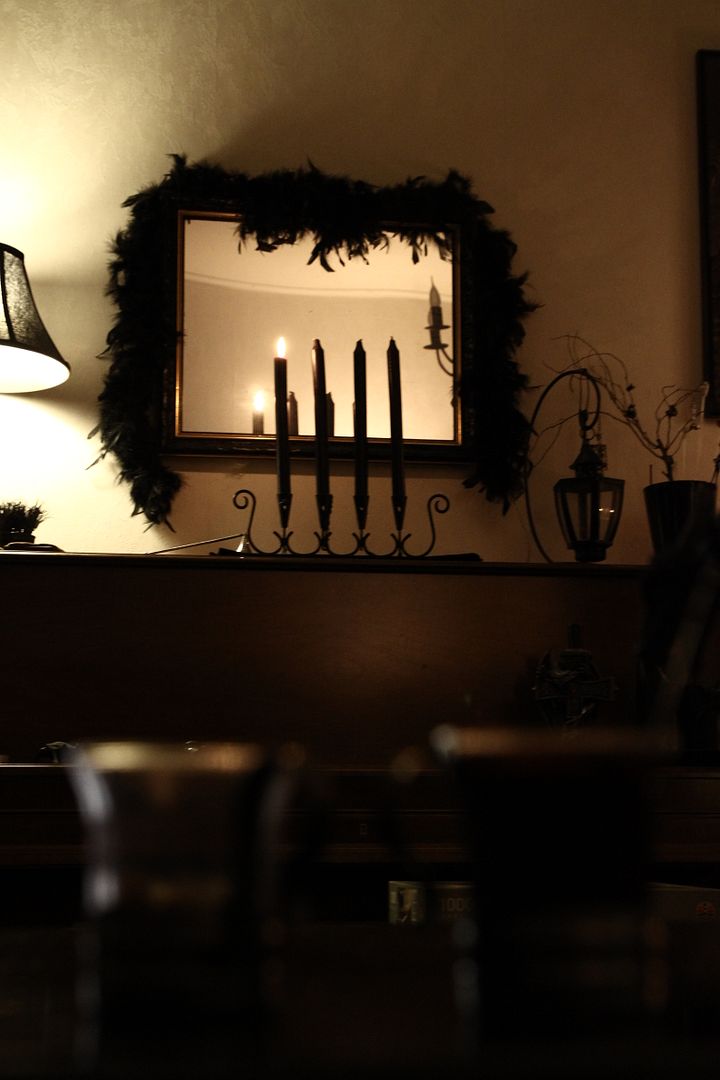 So after we put up our stars and our candles, it was time for Glögg (Mulled wine) Nice spicy wine one must drink warm.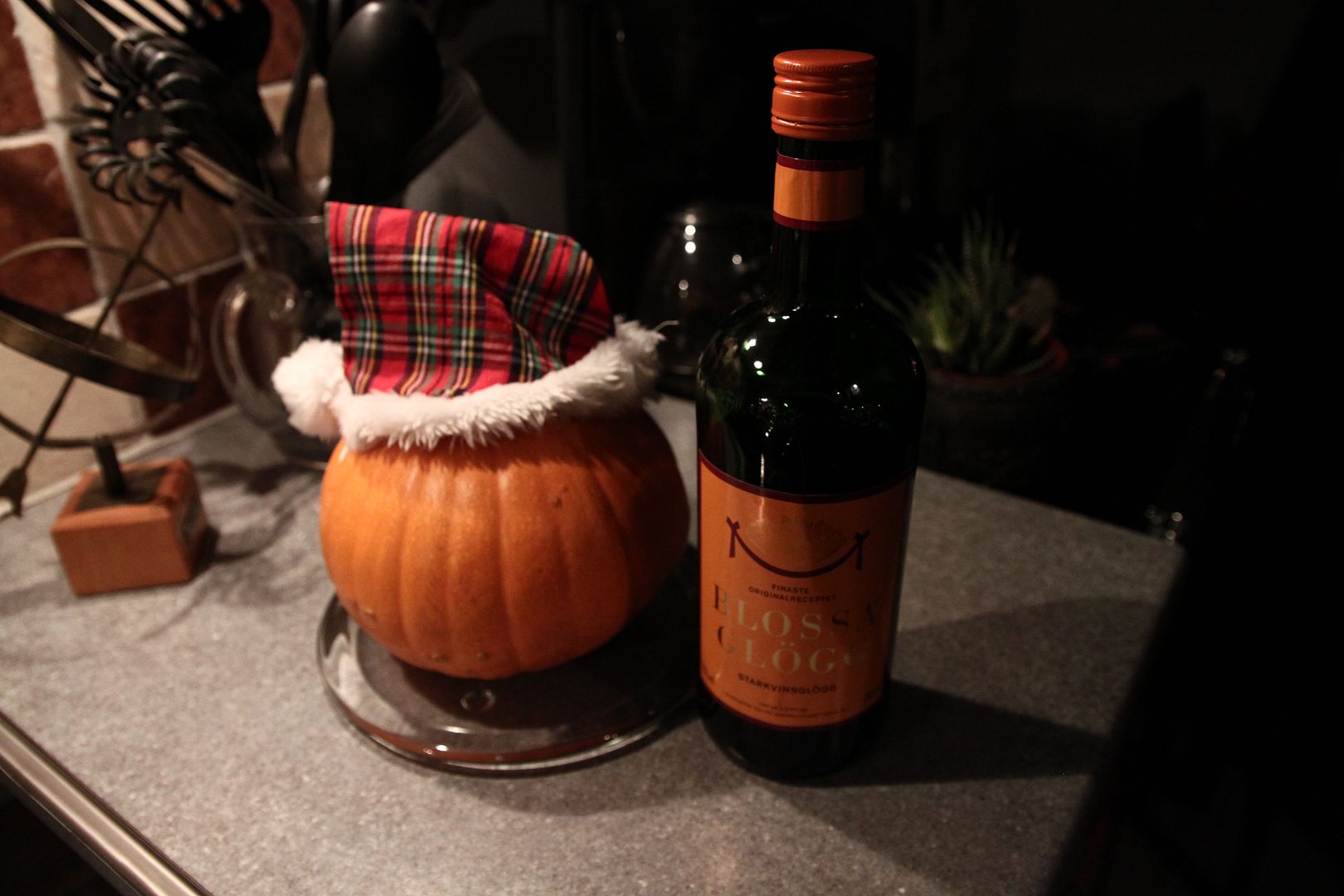 We also put raisins and Almonds in.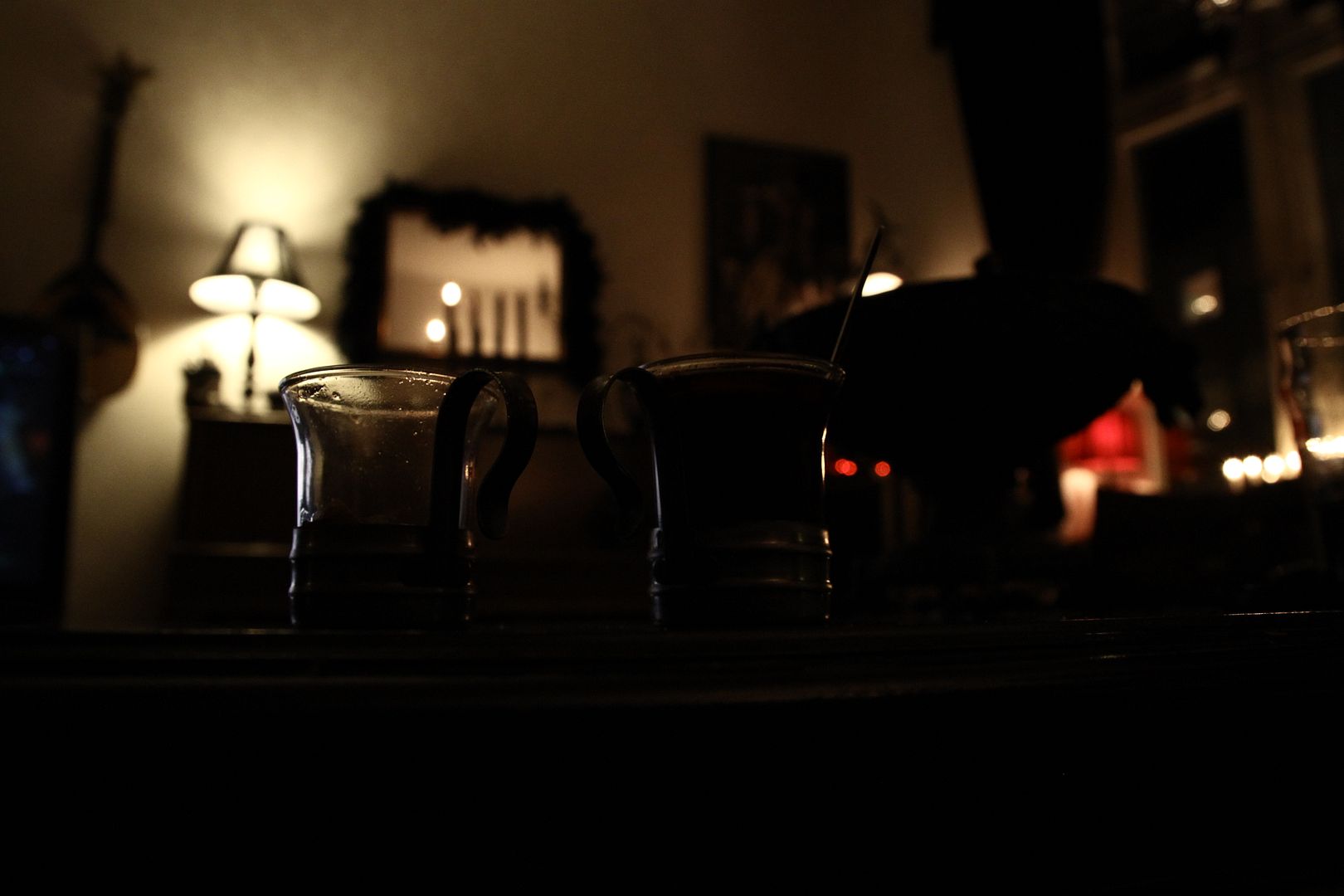 Some choose Glögg with no alcohol, normal alcohol, or strong alcohol. Well we choose the strong but just because the taste is better and I also let mine get a little hotter than Ronnie does so a small amount of alcohol evaporates anyway.

We were also supposed eat some pepparkakor (gingerbread cookies) but we didn't, because I am planning to make my own. So I didn't want to buy any, because then I'd be too lazy to do it at all. Maybe if the girls are up to it we might do it all together :D I have some killer cookie cutters :D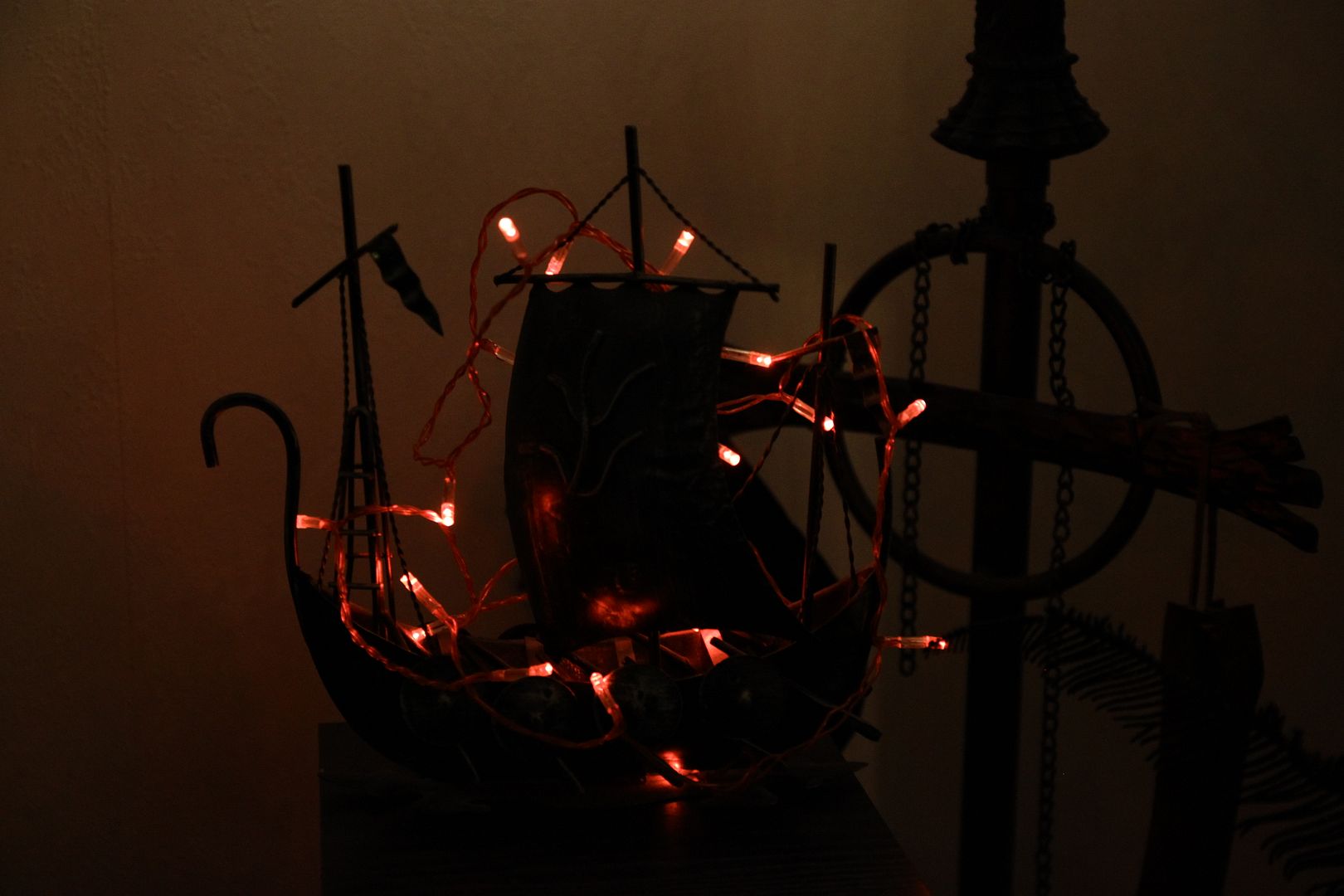 I am also planning to make Lussekatt (Saffron Bun) this year for the first time. I'll make them according to tradition, on the 13th of December. Well I am not waking up at 04:00 in the morning to make them, but I am going to make them sometime WHEN I wake up that day and then go to see the Lucia ceremony in the evening;)
We also brought out the traditional Christmas Pumpkin (as seen in picture).



it fits so well ...

Well the tradition says: if the Halloween Pumpkin was too small to carve and is not rotten by December then it automatically gets a Christmas hat and becomes a Christmas Pumpkin. All this according to the Religion of Alexandra and Ronnie (or else Alronnism) that indicates: All year is Halloween anyway … (we haven't got a Wikipedia link about it yet but when we get more followers we probably will :p)
Soon I am putting up the second set of the decorations. The Tree (which is plastic and black of course), the Gnomes and cards and of course the Julbock (Yule Goat) which is is one of the oldest Scandinavian pagan symbols of Yule-tide :) (which in my house is also black; according to Alronism:You can never have too much black of everything :p)



Soft black star ... ;)

I am also thinking on celebrating Hanukkah this year. Anyway I can (boy now I annoy all sorts of people but I don't give a didly). This year it starts on the 1st of December and ends on the 9th. Pretty much the days that are almost "Christmas-silent" (meaning with no particular activities). I would have gotten a Menorah but with the Advent Lights and all I think we got enough candle-rituals already. So I am just giving Tzedakah, playing Dreidel, and making Latkas ;)


Shalom Aleichem all you lovely pagan heathen nihilists out there :D