What the bleeding eF????
I went to Systembolaget (liquor store), to buy Stille Nacht. I was there 45 minutes after it opened. And in this 45 minutes, apparently, all the 120 bottles of Stille Nacht disappeared!!!!
I am SO disappointed!!!
I do NOT believe it!!!
120 bottles within 45 bloody minutes???? WHAT?
And I thought to myself many times … should I go exactly when they open? But Ronnie said that it is 120 botles they are going to be there for a while …
What the eeeeeeef????
:((((((
And since this was the only store in Sweden that got Stille Nacht, we are not drinking it this year!
I am SO disappointed!!!
:((((((
Well at least I bought Abstrakt AB:04. (bottled 1 November 2010) But it is quite expensive for a small small bottle so I bought only one just to try.

This is one of Brewdog's experimental range of Abstrakt 'concept' beers.
The following review was quite intriguing, so I hope Abstrakt AB:04 makes up for my Stille Nacht fuck up.
Dark black color with virtually none head. Aroma is heavy malty, roasted, chocolate, strong coffee, burnt, wood, alcohol. Flavor is heavy sweet and light heavy bitter with a long duration, dark malts. chocolate, wood, light chili warm. Body is medium to full, texture is oily, carbonation is soft to flat.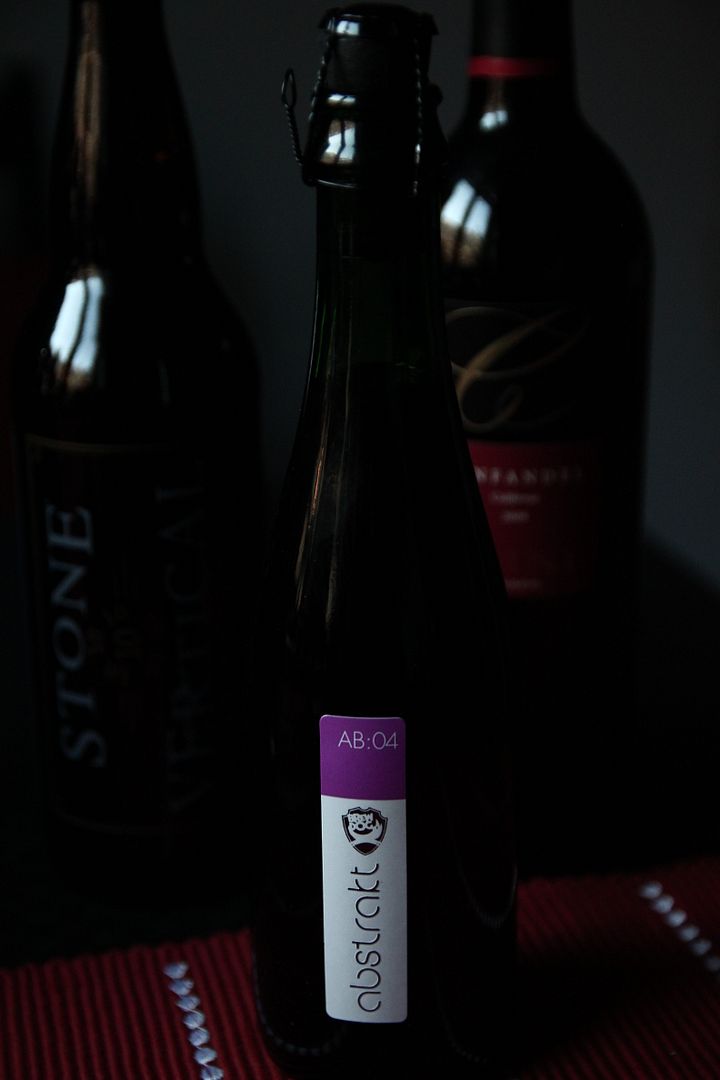 Ah!! Crazy lovely Scots!!!