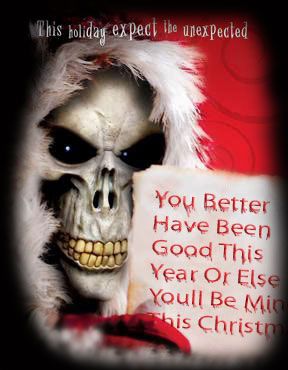 The postman just scared the organdies out of me!!!
With a loud SCRAAABOING!
My door has a PILE of letters now ... apparently you all sent yours at the same time? Good organizing guys :D
Thank you everyone for your lovely postcards and gifts (and candy tihi) :)
Even those who never hear from me (I'm sorry California :p)
(But some of you also changed your address and never bothered to tell me …
so I never bothered to ask ;p
Better luck next year )



Happy Holidays and a Happy New year everyone!!!
I am off to my last Christmas shopping!