Mmmmm good morning Christmas day :D
Spiderman and I had to go peek at the black prezies under the Black Tree :D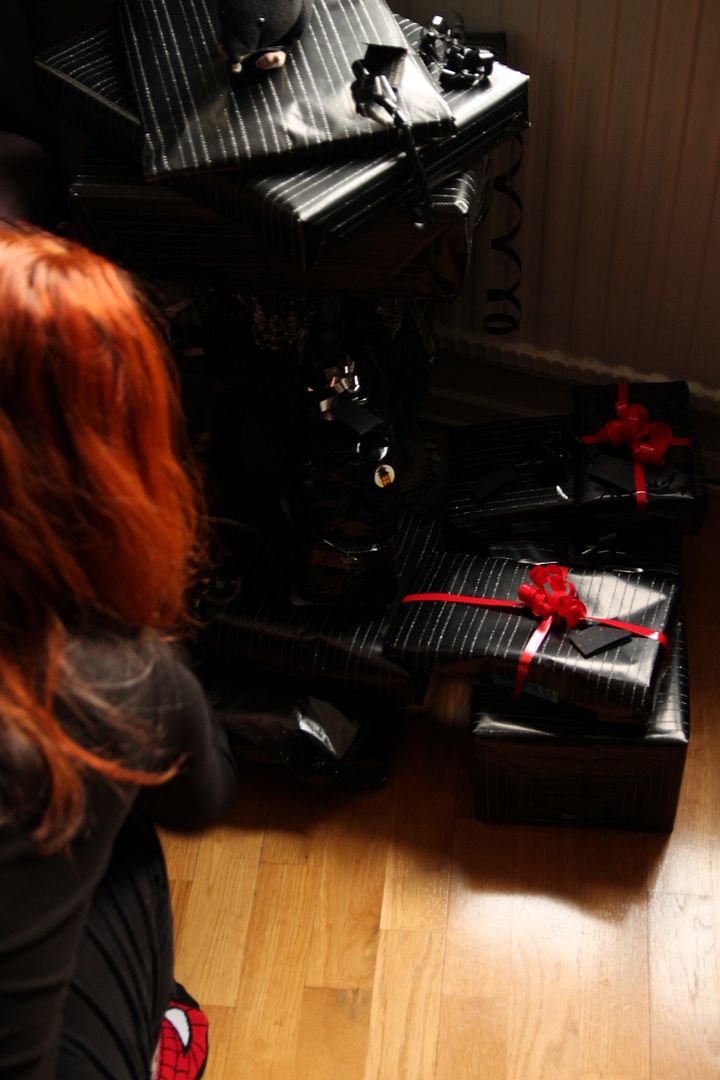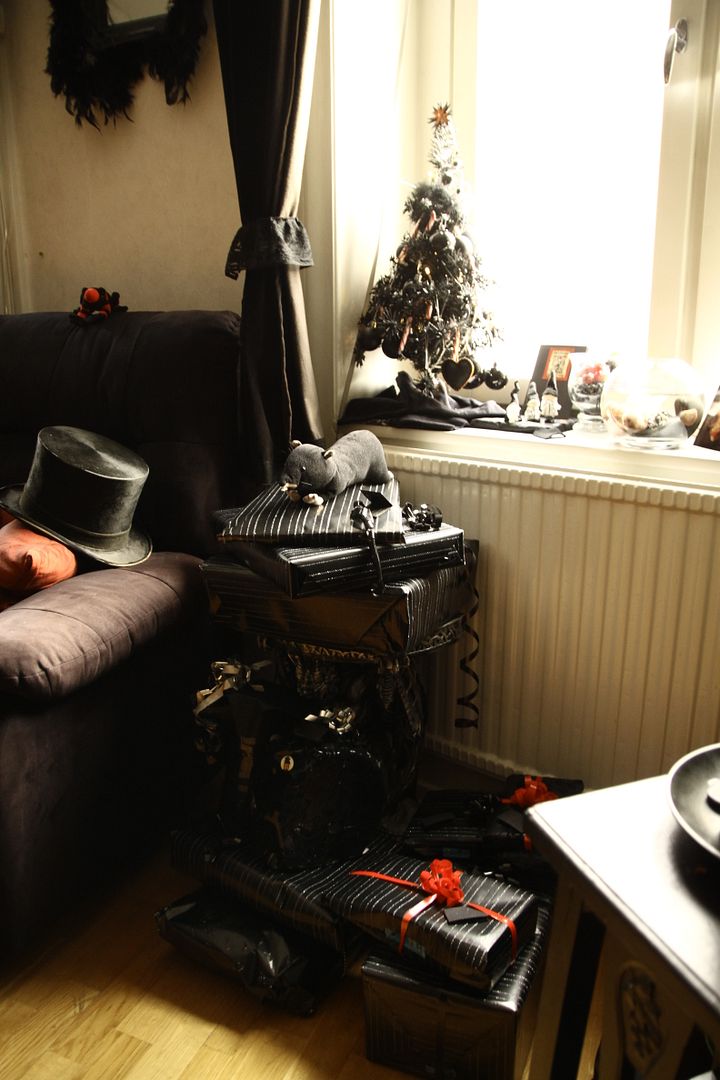 Ratty the Really Scary Rat is guarding the Black Christmas ... like every year ...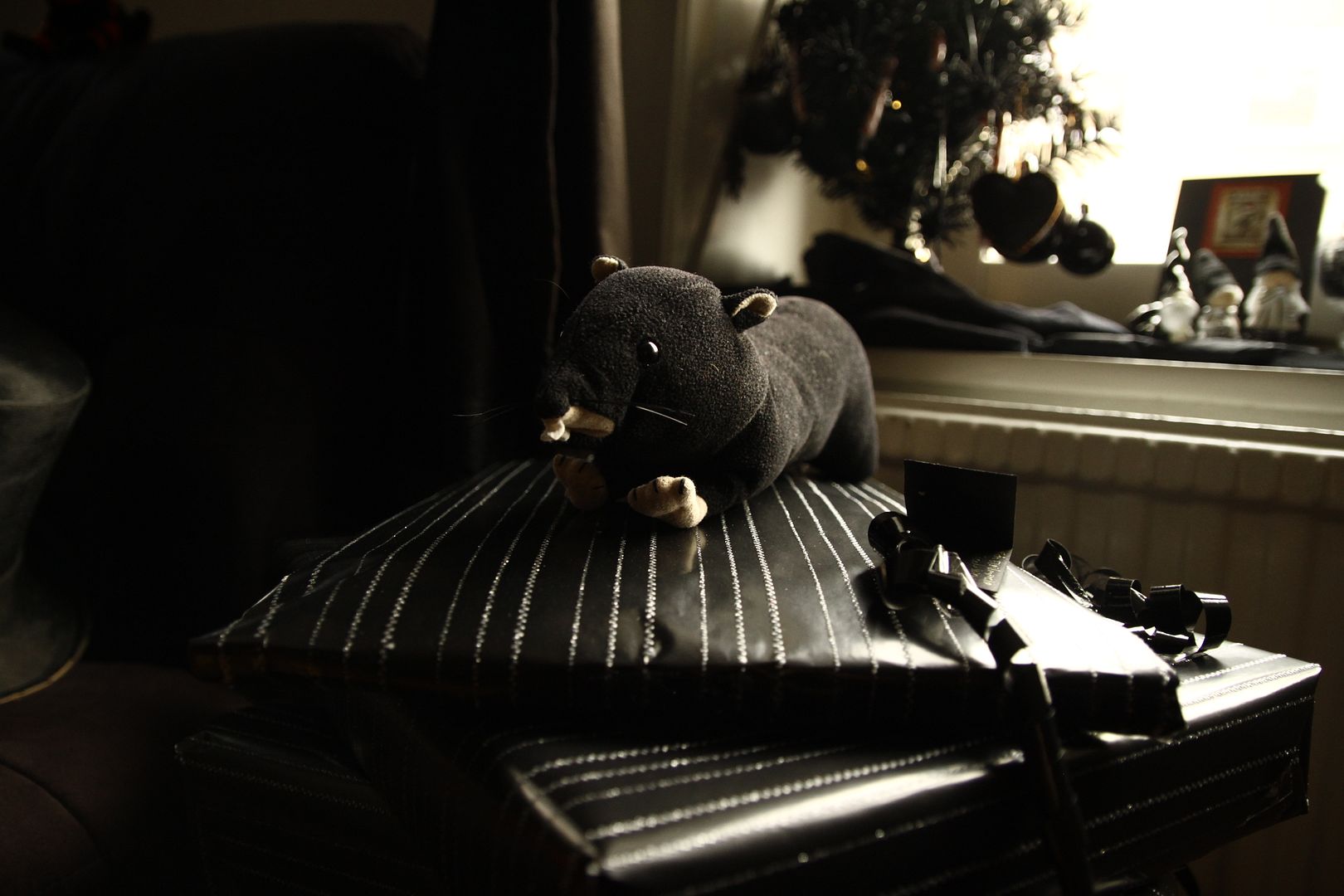 That was my favorite part … the boyfriend and I opened our black presents,, drunk our black coffee and ate our black candy …
Some pictures of some of the prezies here :D

Food for thought :D After I finish off Neil Gaiman and everything he's ever published (which is soon … half a book away actually) I will go for Mr. Terry's Carpet People

Weeeeeeeeee!!!! MY new dragon Laaamp :D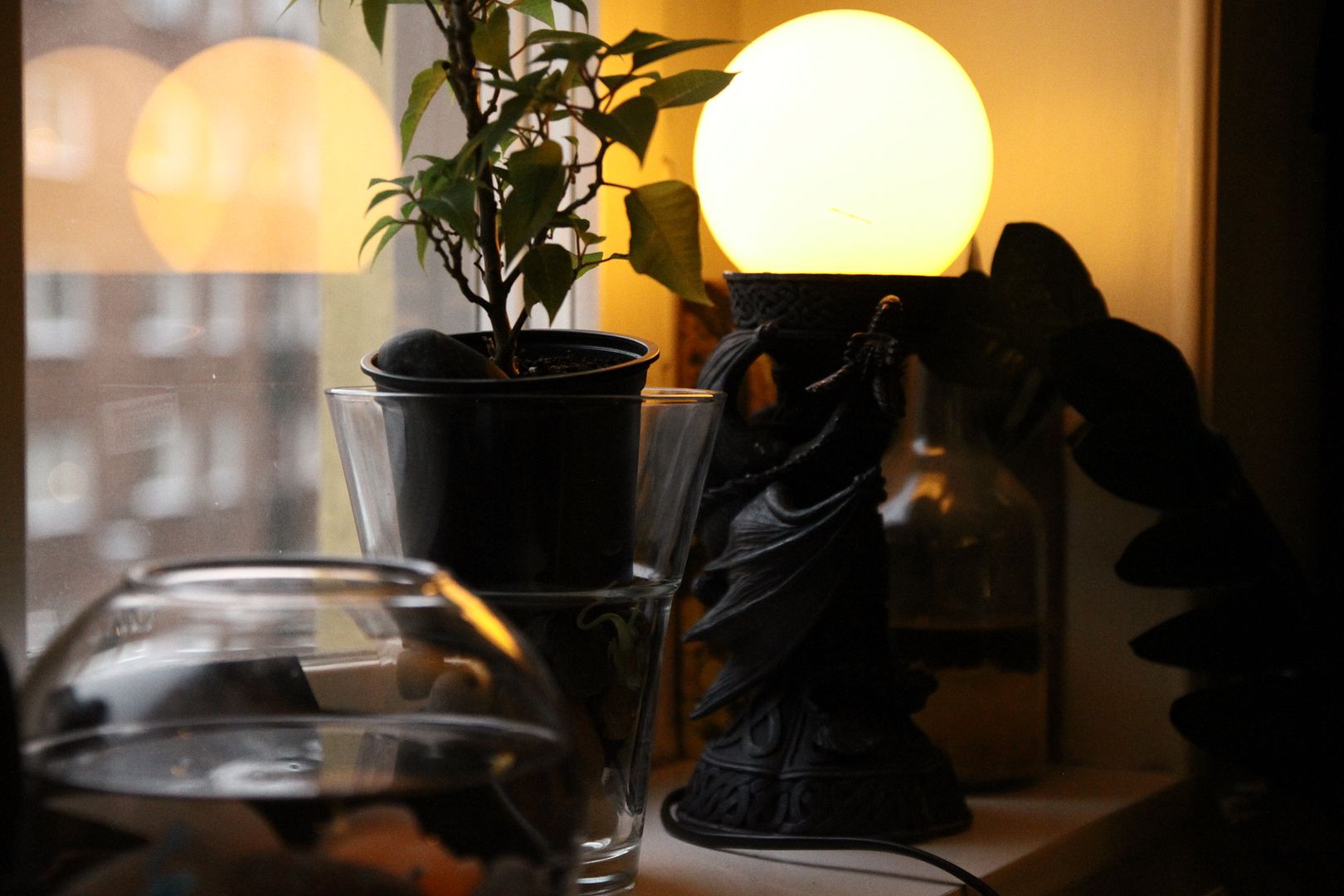 That is The Magnetic cube that has driven us insane …
(Some info and funky videos about it here.)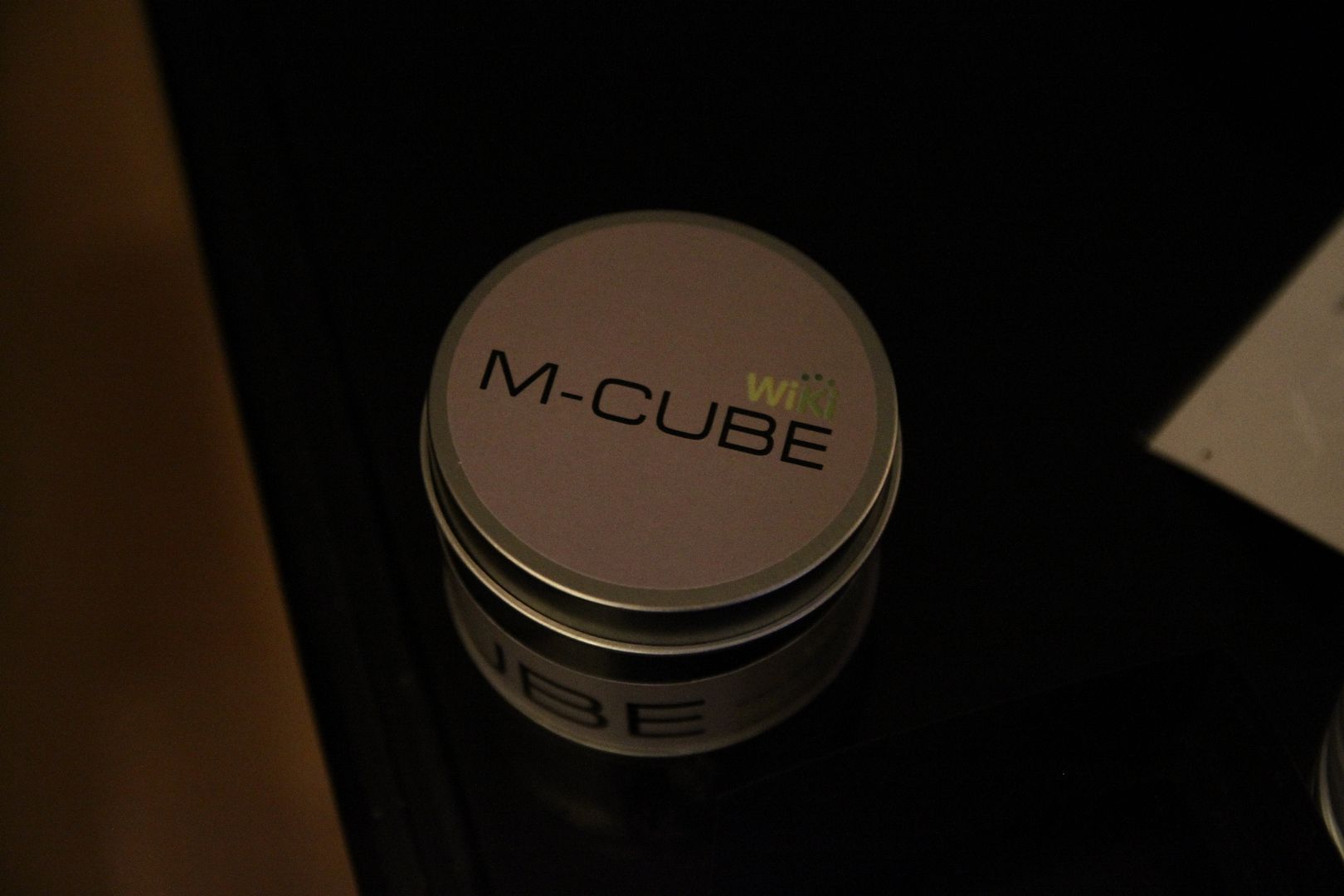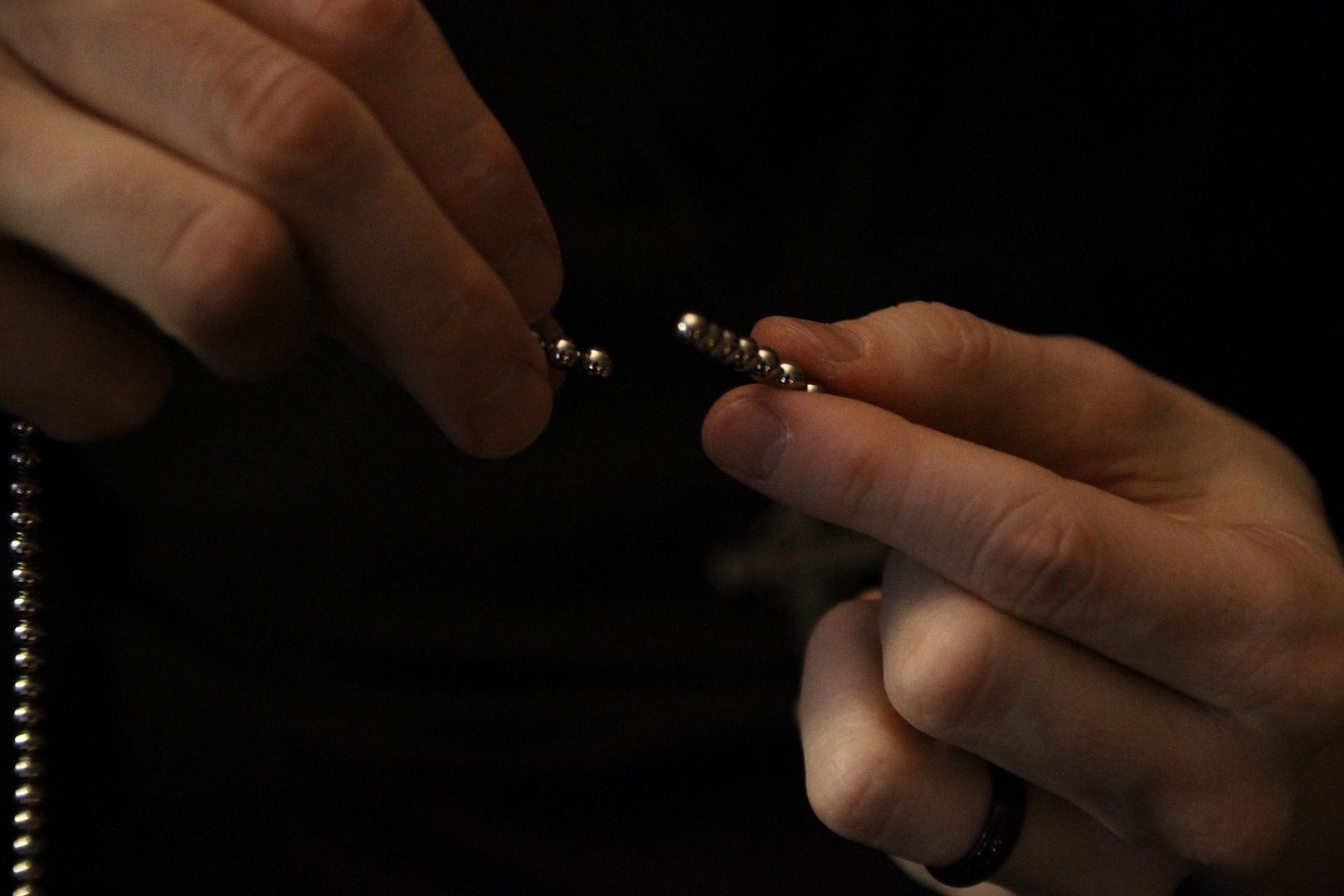 Apuzzle I found in the last minute :D




Aaaaaaand this is the STAR of this year.
Mr. Yorick the Nobleman!!!! :D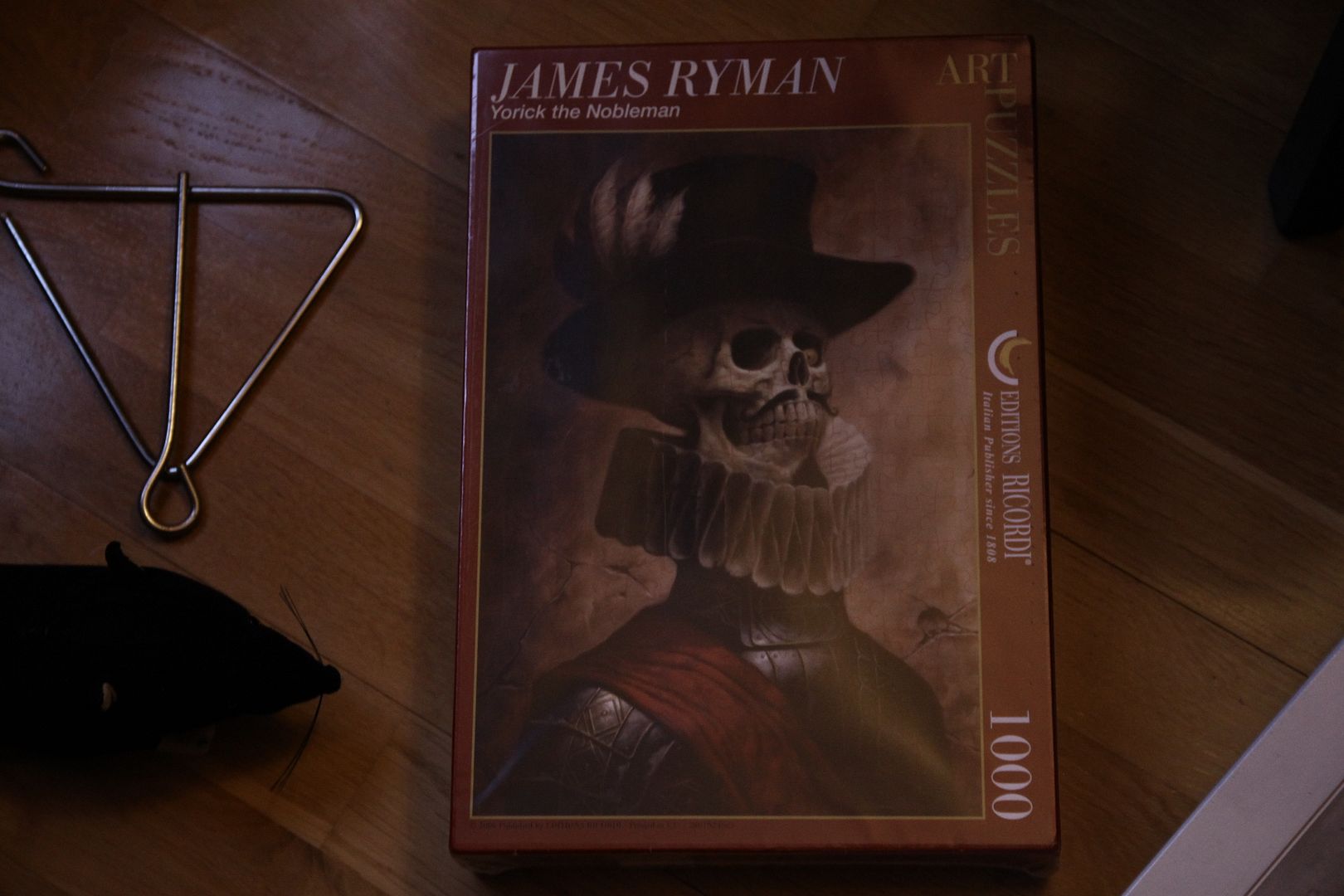 Sent directly from the North Pole where Santa Chris Manson lives ;)
(at least in HIS heart it IS the North Pole :D)
We thank you SO much Mr. Santa C.M.!!!
Not only because we wanted it for SOOOO long
(2 years almost O_O)
But also because this masterpiece, made in Italy HIGH quality puzzle, It is the BEST crafted puzzle I have EVER seen in my life!!!!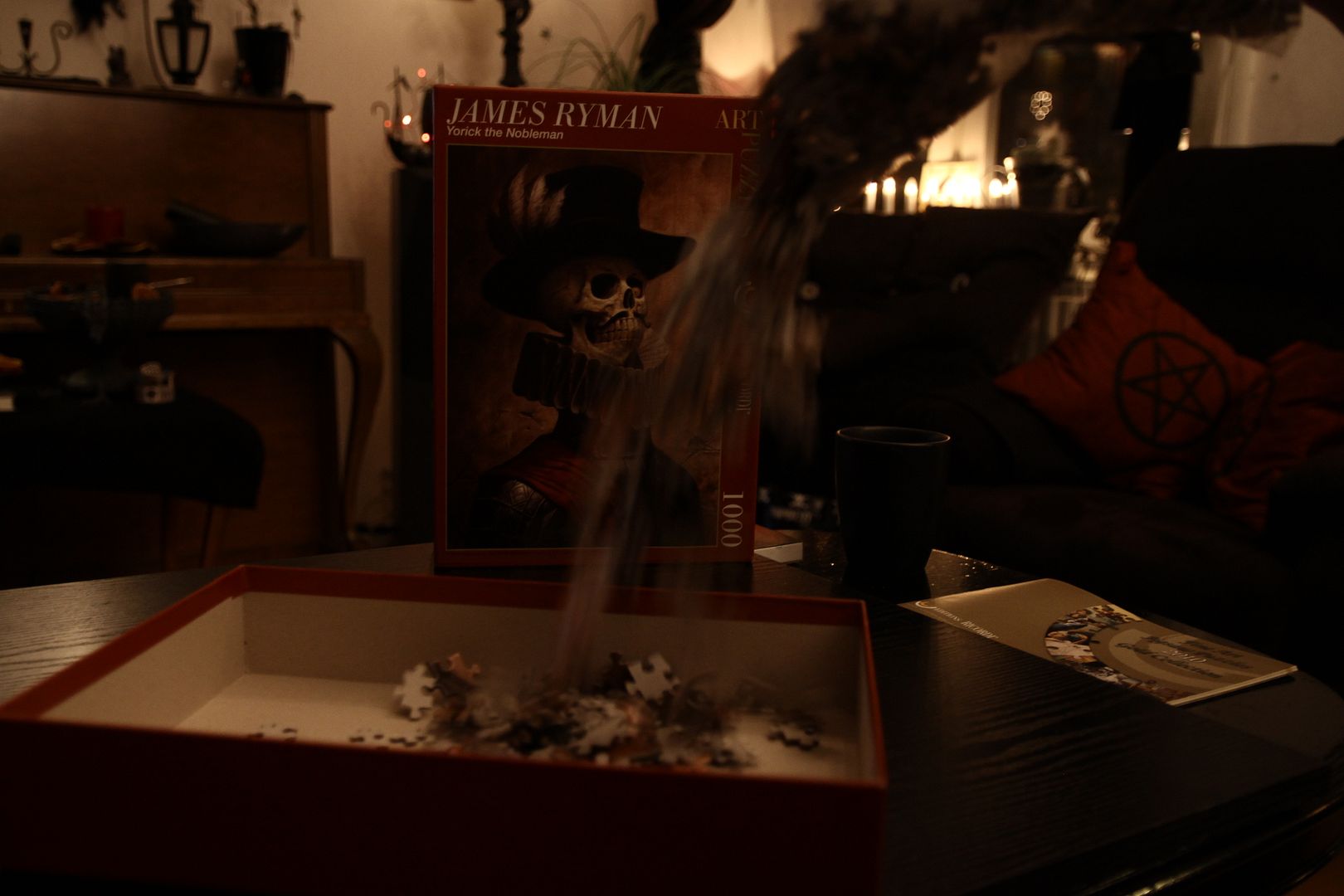 Well I will write all about it in another (dorky)post!!!!!

"Th-th-th-that's all folks!"
I had a lovely time and I am going to be having a really good time with my presents until the end of winter I'm sure :)