This post is used as a link that looks like this -> my equipment as a reference to ... well ... my equipment. It is used on the various Photography communities I am a member of. And it is being updated every time I add something new … a lens, a hood, a rope … ----------------- Update: ----------------- So, I added a new baby in the family recently. The Canon Speedlite 430EX flash. Which is a whole new photography class. I have taken only few with it. Still learning. I am not a big fan of flashes I have to say, but in rare occasions it has proven worthy of its reputation. Here are some samples: dragon, the band in studio, orange, me, and my favorite so far gargoyle. ----------------- Here is my equipment :D --------------
Canon Zoom Lens WF-S 55-250
Canon EF 50mm with ES-62 Lens hood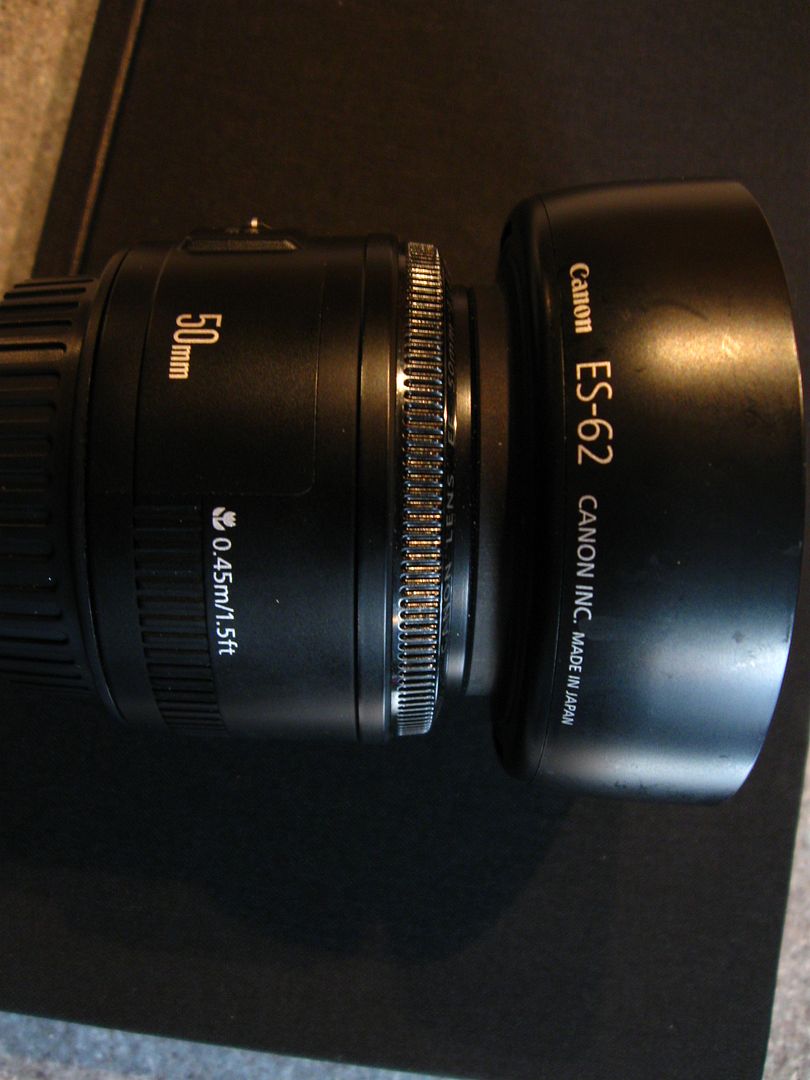 My baby Sigma 17-50/2.8 EX DC OS HSM
with its hoody :)
hooded ;)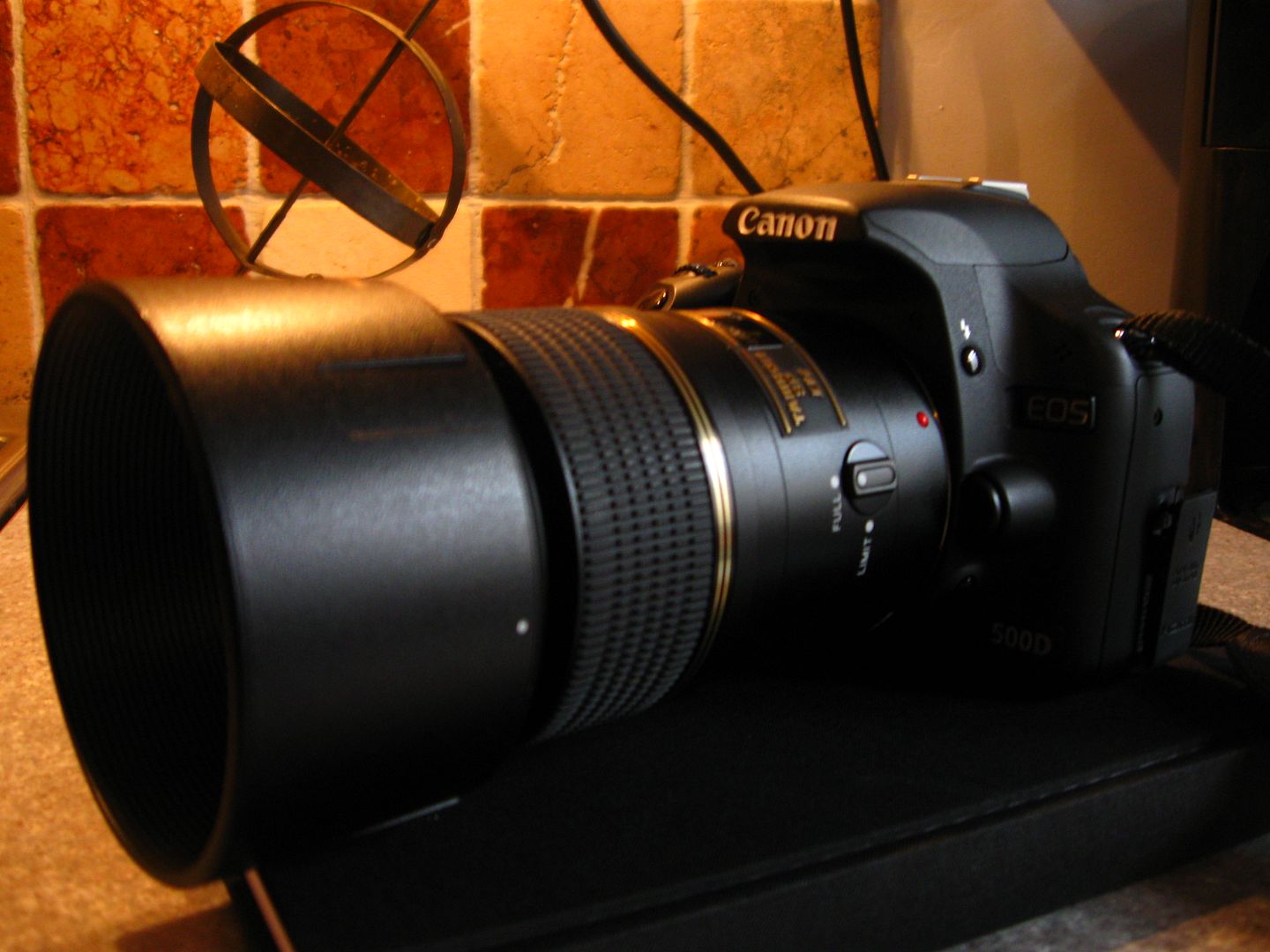 And the new guy Canon Speedlite 430EX flash
I know it is a rather poor equipment but right now I am rather poor myself so this is all I got for the moment. Not mind-blowing but Not too shabby either :D
My favorite is the Sigma 17-50 lens and it is the one I am using all the time. The macro lens (Tamron AF 90 mm) is incredible!!!! But very hard to use without a tripod. My tripod is okay but it is big and impractical. I need a small traveling one. One of those bendy funny looking ones.
NOTE For those avid Canon lovers who say that Canon is GOD (because after cheese there is ONE true God and that IS Canon :p I AM one of them you see) and those who wonder about the difference between the Canon EF-S 17-55
Here is the reason I chose Sigma; this is an excellent review from which I am copying the bottom line but you can read more following the link.
... The bottom line is
that both the
Canon EF-S 17-55 f/2.8 IS USM
, $990 (
review
) and the
Sigma 17-50/2.8 EX DC OS HSM
, $669 are excellent lenses and their overall performance is very similar. There are some small differences in sharpness, vignetting, color, distortion etc., but the differences are small and overall don't strongly favor either lens. The major difference between these lenses is price more than performance. The Sigma can be obtained for around $400 less then the Canon, plus it comes with a lens hood, a soft case and a 4 year warranty (1 year + 3 year extended). The Canon warranty is 1 year, there's no case supplied and the lens hood is $45 extra. Given the choice of either lens at the same cost, I'd go for the Canon for several reasons. First is guaranteed compatibility with past, present and future

EOS

bodies. Second, the IS may be slightly better, the zoom range is slightly longer and it does have full time manual focus with a focus ring that doesn't spin during AF. However, if I had to buy the lens with my own money, I'm not sure I'd be willing to pay an extra $400 for the Canon lens (and an extra $45 if I wanted the hood). So while the Canon may overall be the slightly more desirable lens, the Sigma is a better value and certainly seems to provide the most "bang for the buck". If you need a fast standard zoom, I don't think you can go wrong with either one.
Read full review here:
http://photo.net/equipment/canon/efs17-55/
Some even say that the Sigma is slightly better because it has less noise and grain … and I'll have to agree :)
Canon is God but Photography is a polytheistic religion. There are other gods … (apart from Nikon that stinks from here to eternity, any other camera has something Godly in it ;) But you don't see the difference unless you try yourself. Every time I try a new, better lens, I can't bring myself to use the old one, almost, ever again …
That's all.
For any new additions to my photographic family I will be updating this post.