There are some things one can develop a love hate relationship with.
Svagdricka is one of those things. Like I with many things, such as, saffron, snaps, whiskey, Swedish hot cheese pie with ice cream and raspberry jam, raspberry jam, salt liquorish, people, the Japanese, people, sushi, people, dried fruit, Family Guy, Keanu reeves, summer, alcohol-Infused Bonbons ... well many more that I can not think of right now, and
svagdricka
.
If one describes it it sounds HORRIBLE and you really do not want to taste it. But so far, almost everyone of my guests, friends, acquaintances, who've accepted my offer, they all say

:

well not that bad really ...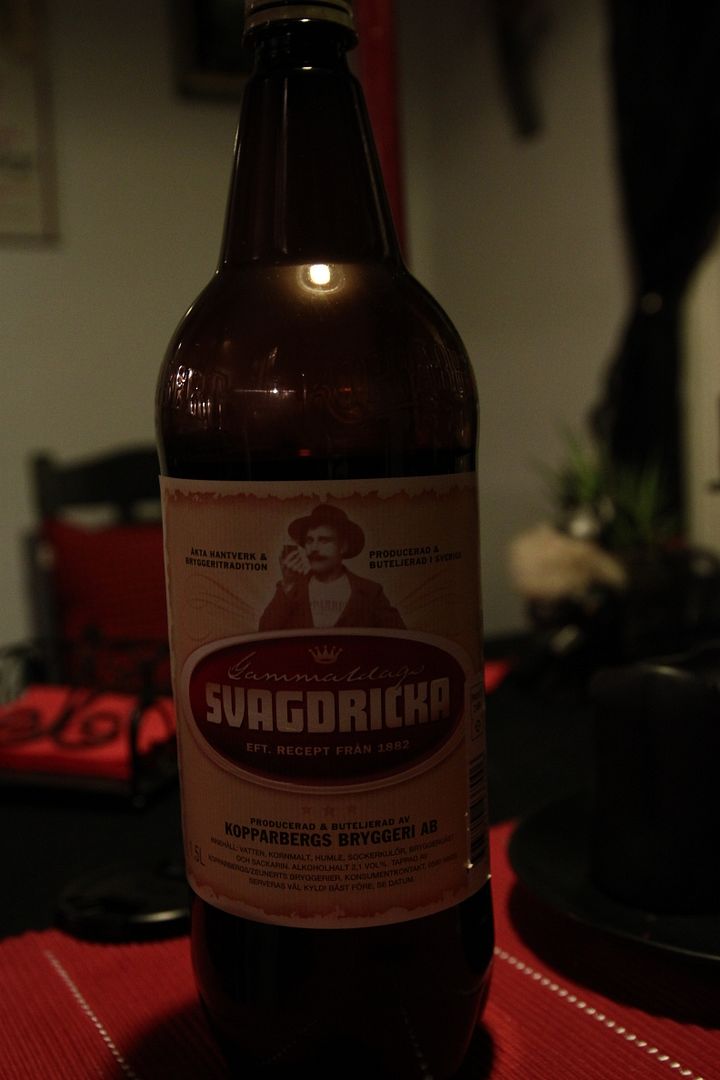 It is something like ... how should I say this? Imagine a cheap low alcohol beer, mixed with pepsi cola (ofcourse I say pepsi because it is sweeter and it's crap).
Yet, I must say, it is quite the beverage.
And besides ... I love this bottle ...

So, I cannot sleep ... again ... of course ... so ... cheers ...

Ewwww ... yum...? ... Ewwww .... mmm yum? .... eeeeeeewwwwwwwwwwwwww ...... YUM?
meh ...