I am crazy restless and always want to multi task. Specially when I am watching movies. By the end of everything I watch I look like an insane hairdresser attached me, because my hands automatically want to do stuff ...
So I FINALLY took up knitting ... but I have a feeling that all my creations are going to look like something the cat dragged in ...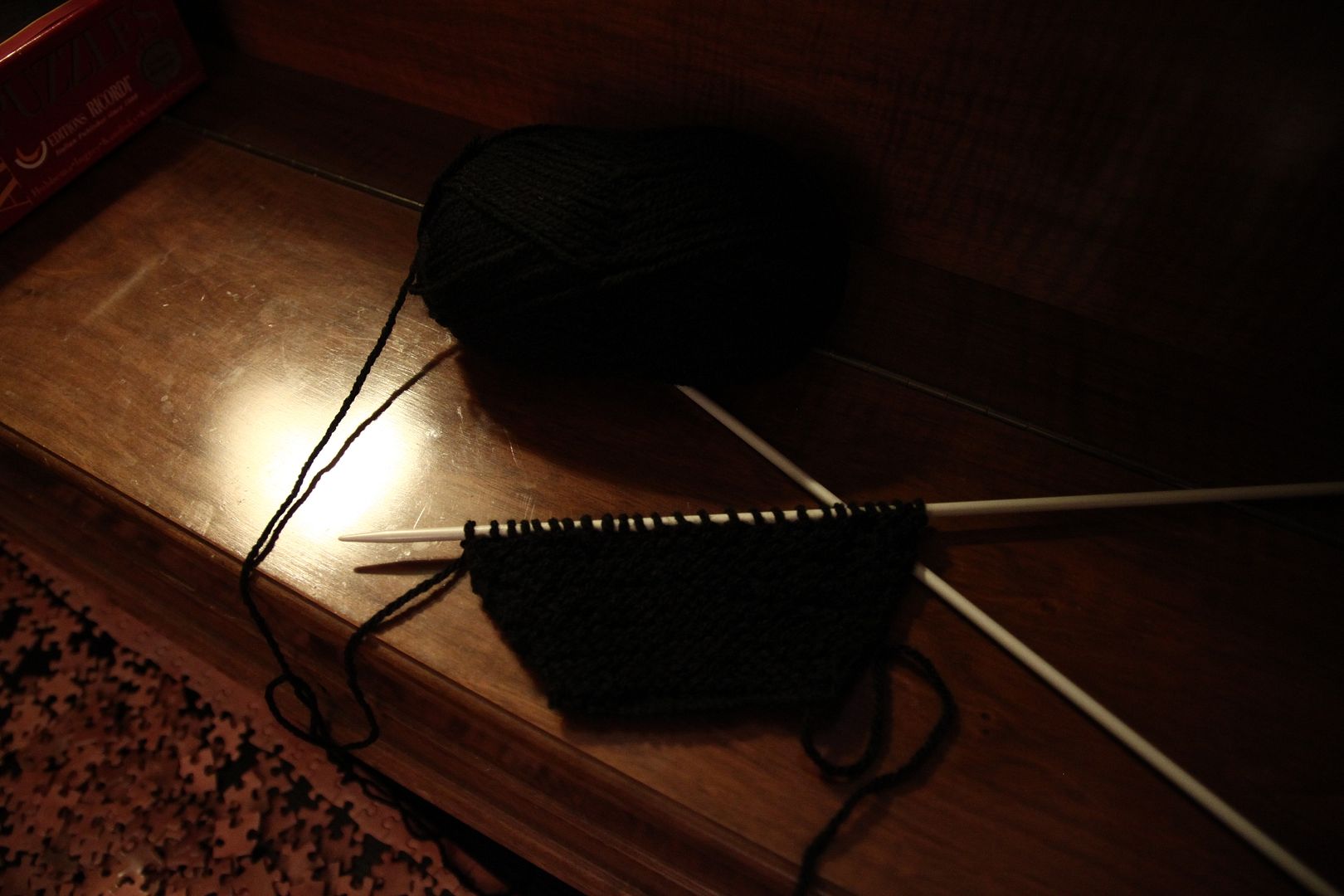 It is getting bigger and bigger ... I counted 18 points when I started and it is 26 now!!! What the HELL am I doing wrong? HELP!!!!