... after some lunching with a friend, we went coffee-ing at the usual place :)
Then I did some bookstore window shopping and I walked home as it got dark :)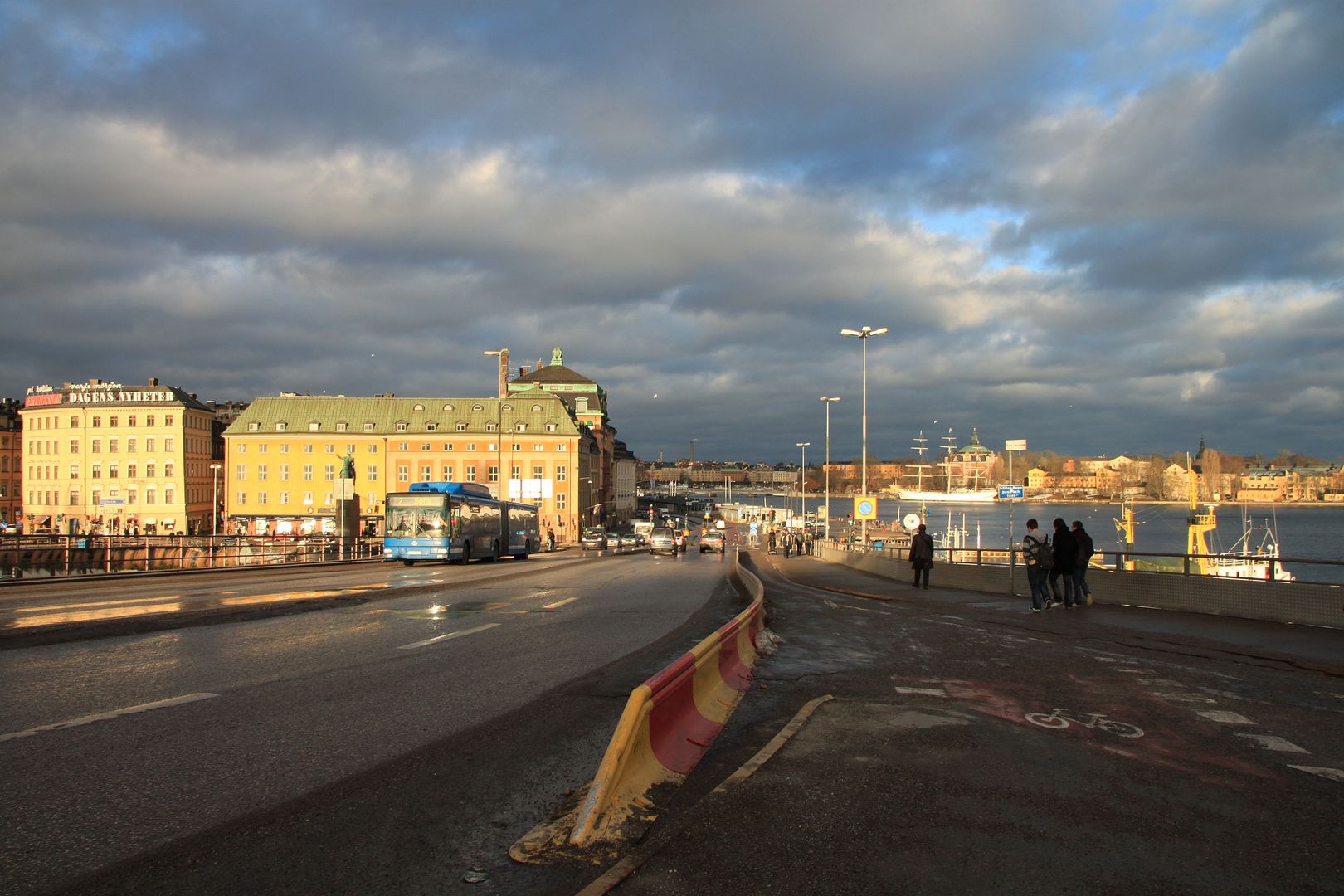 The following two I love!!! They look edited and photoshoped but they are not!

(Follow the link to see my camera settings. On the right you click the "photo info" tab)


The clouds are playing really cool games casting magical shadows sometimes. And this was just a moment ... and then it was gone!
Then on my way from the bookstore I saw this girl in this store and ... I just couldn't help it ... I never take pictures of strangers ... but this was a pretty moment ... I just HAD to ... I hope she doesn't find out and want to sue me :p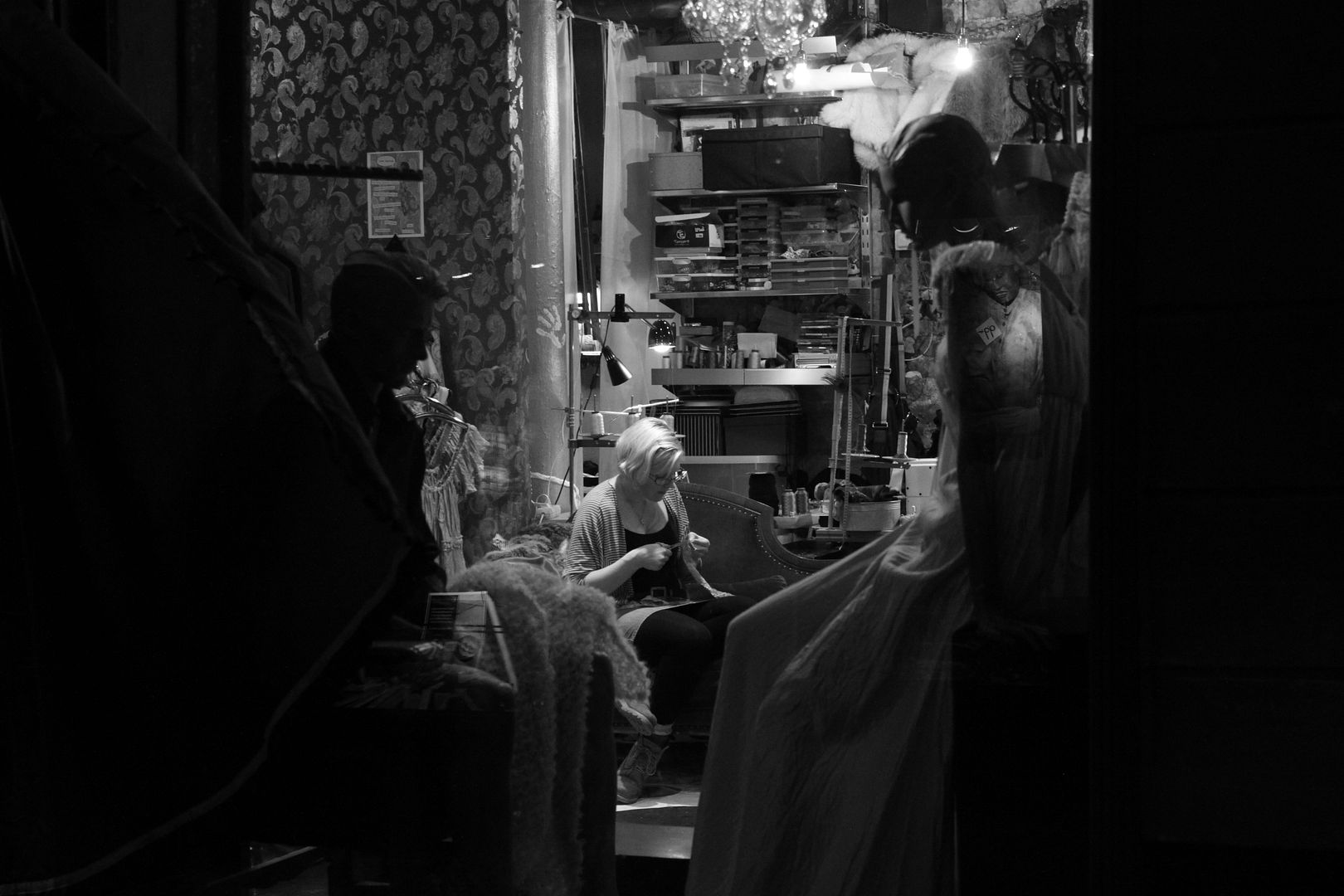 yeah I took also one in color and from afar just to remember where it was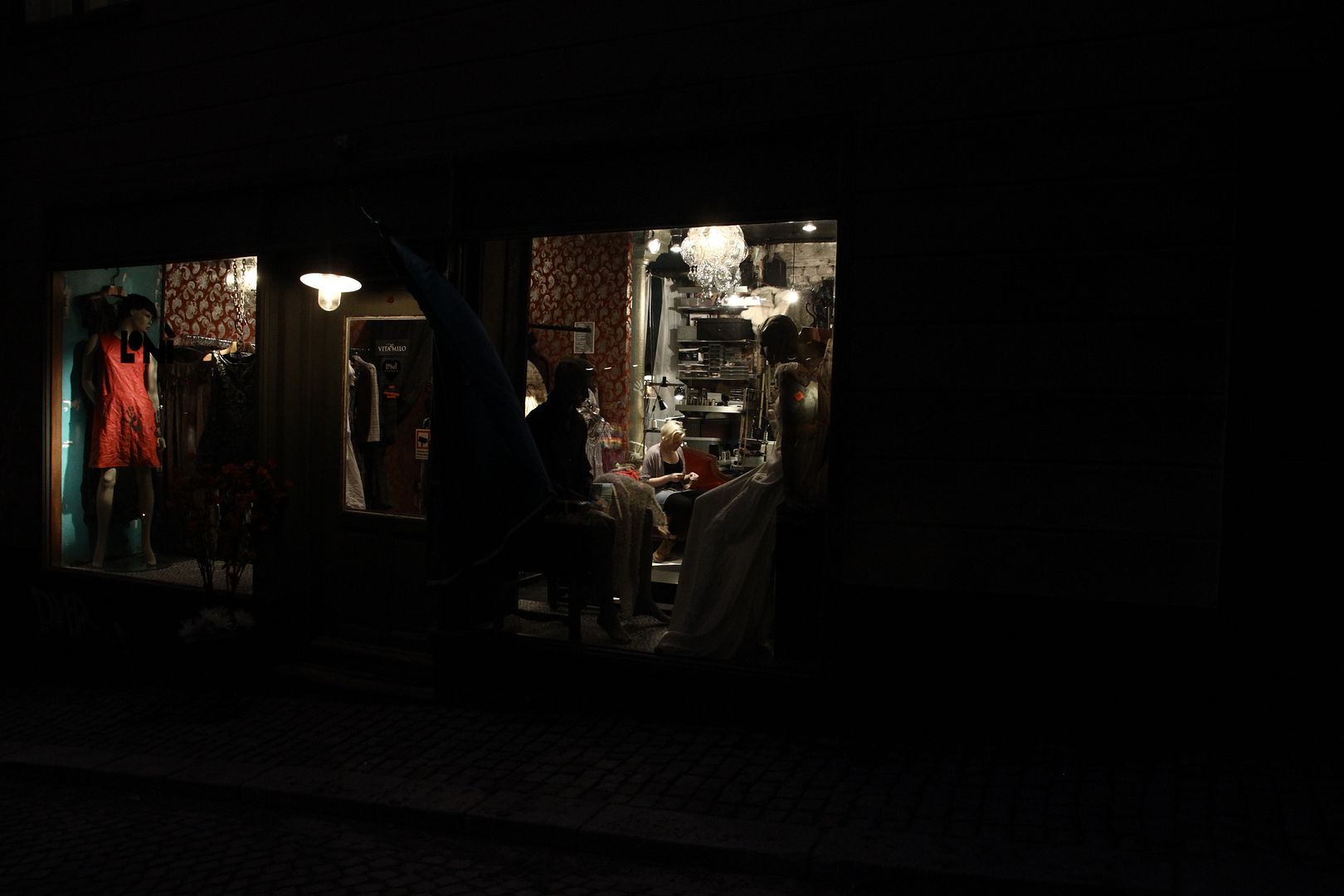 In the old town one can spot many apartments with weird ceilings. This is one of them.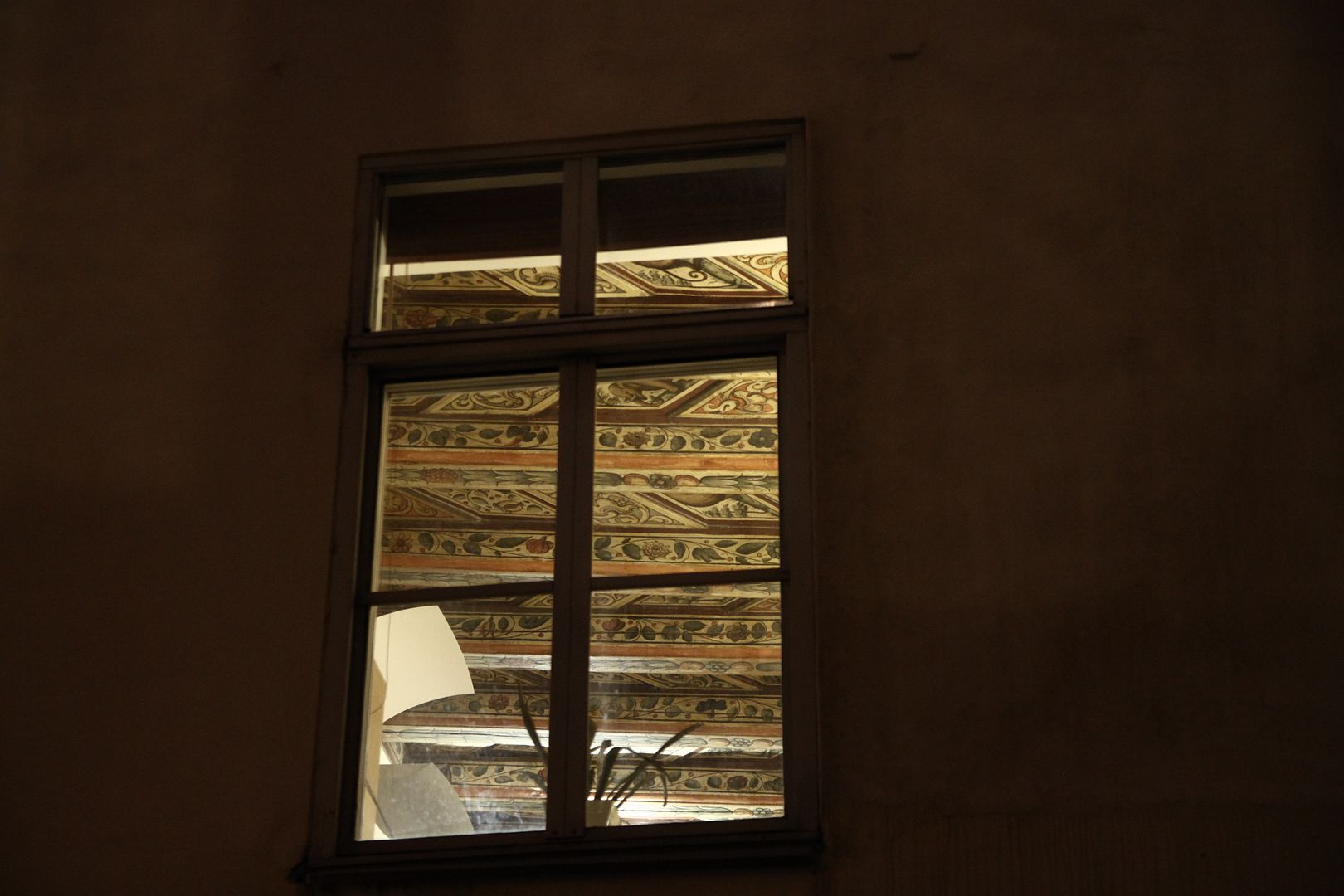 eerie ey?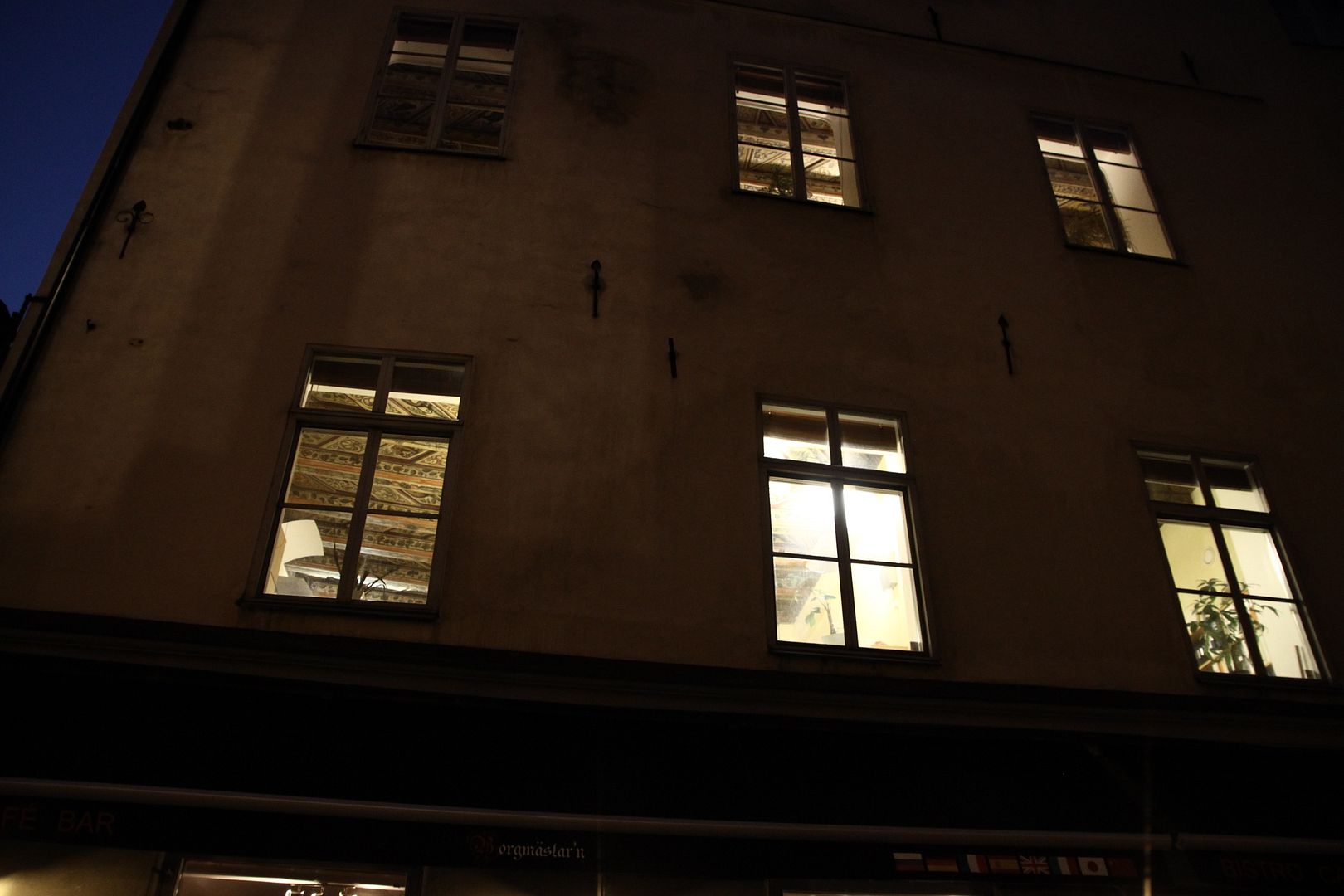 This is the Medieval restaurant. My favorite place to eat :D They are very slow but if you go a night they have a band, you're in for a time travel :D
And yes, it was THIS windy!!!!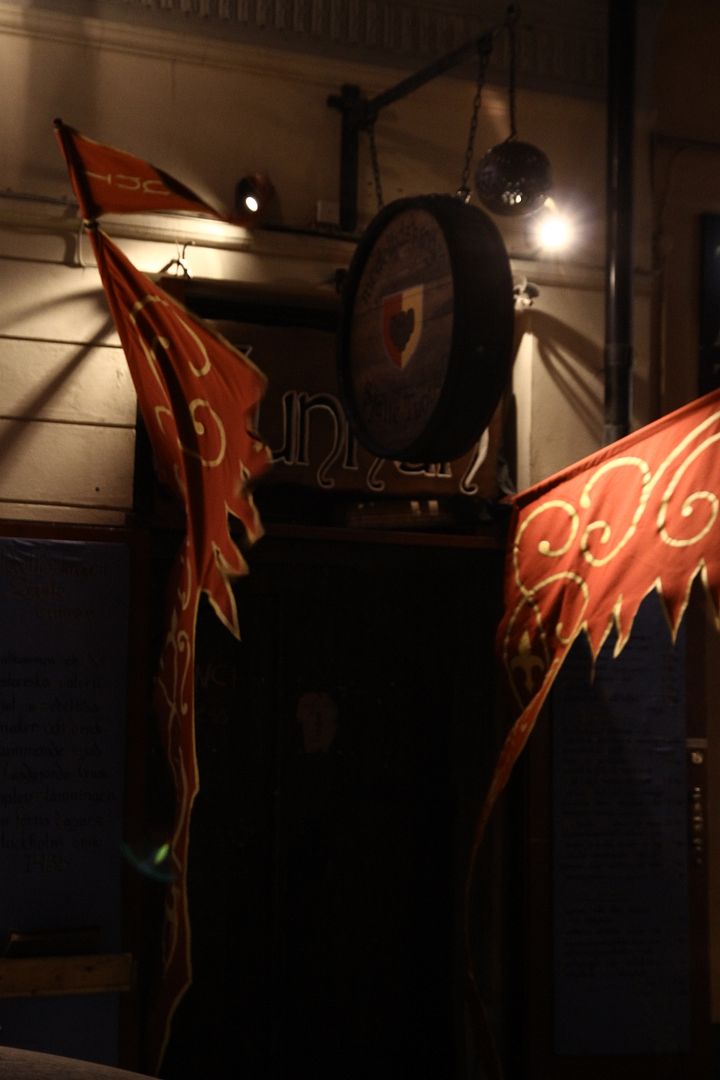 looking at my train ... I decided to walk home :)