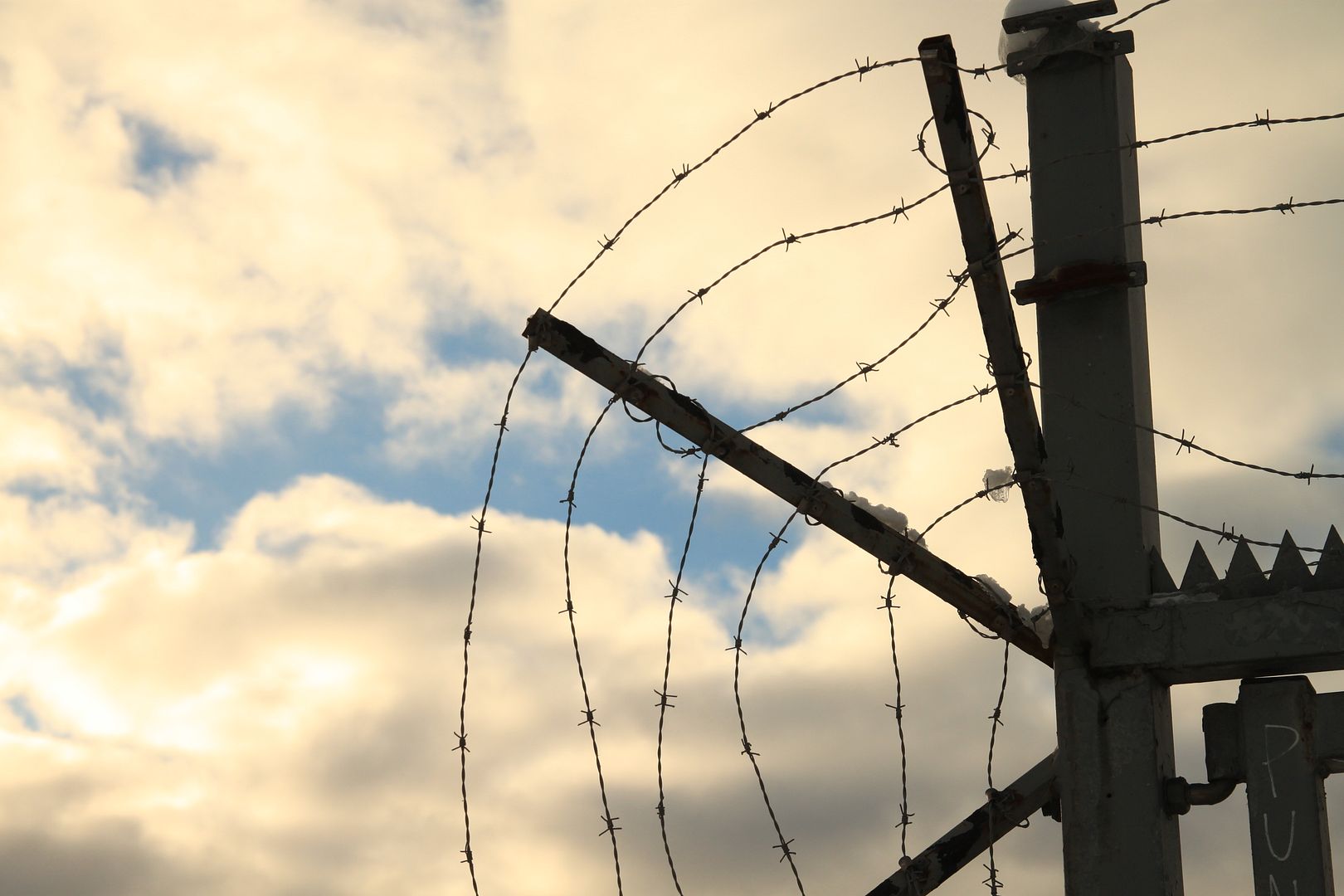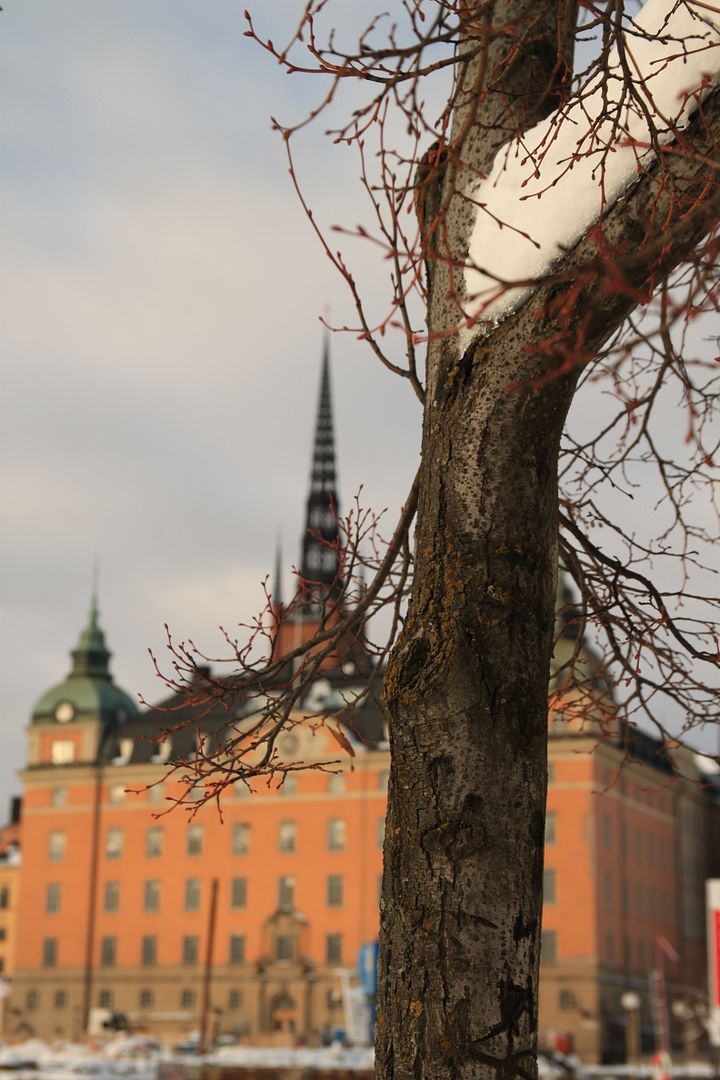 I have yet to take a good picture of this dude ...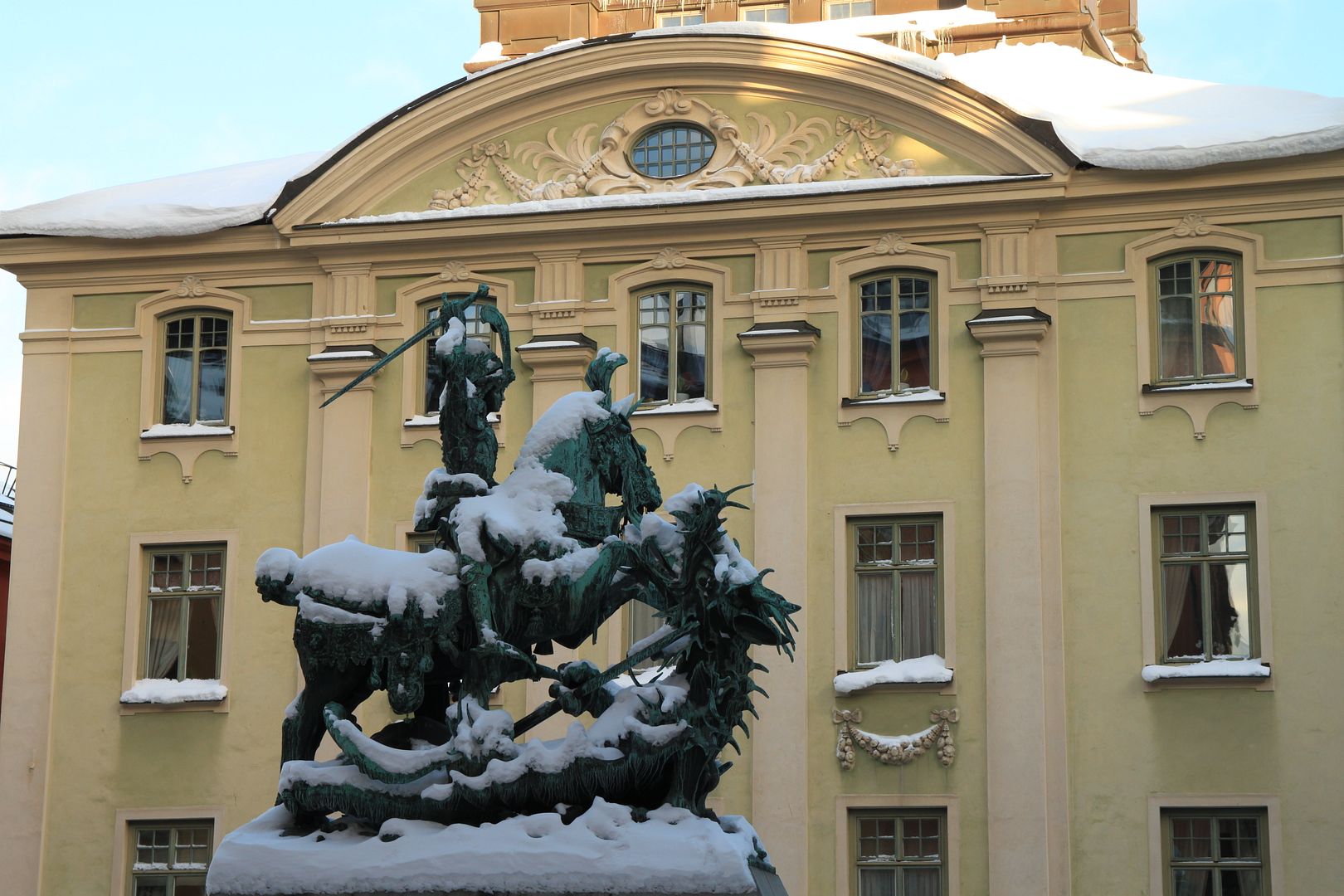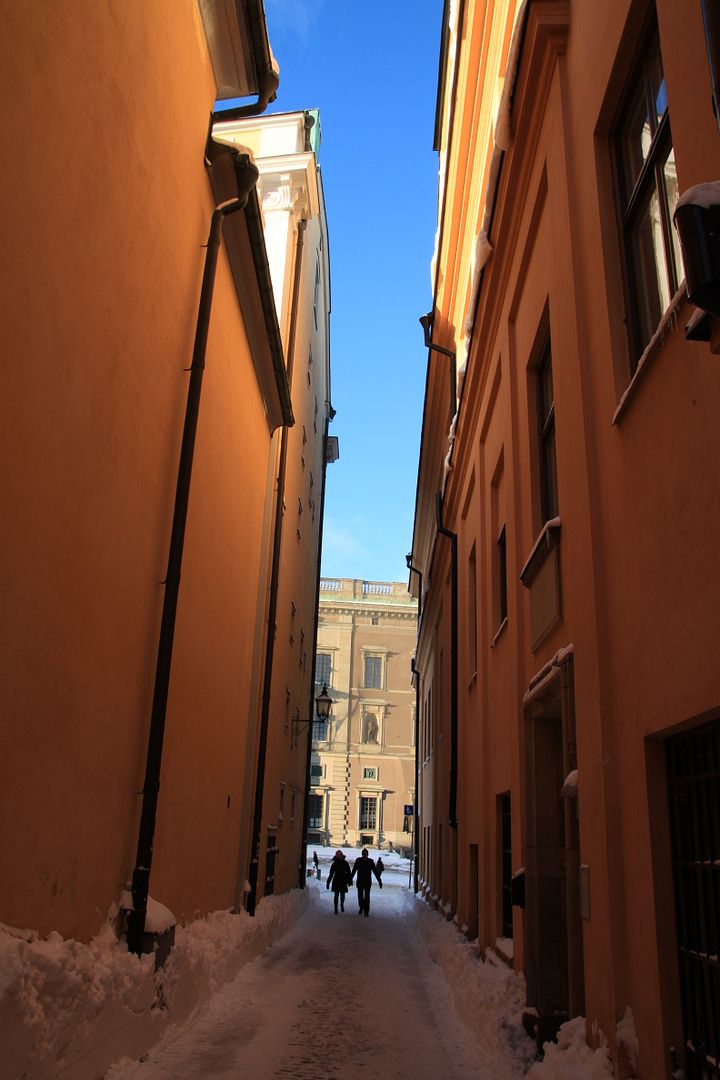 Dear Samantha taking pictures :D
Around Gamla Stan
This lil fella has been photographed many many times. But the other day I saw on Flickr a picture of him that inspired me to go and take some of mine. Someone already had him dressed up. Not as cute as the picture I saw but cute enough:D
My friend Samantha pointed out that it is supposed to be good luck to give him money and rub his head. That is why his head is so shiny! I find this really cute and funny!!! All this years ... I had no idea ...
Here is where the Christmas market used to stand.
Now a big pile of snow.
I think I take the same picture every year ...