Last week's ladies!!!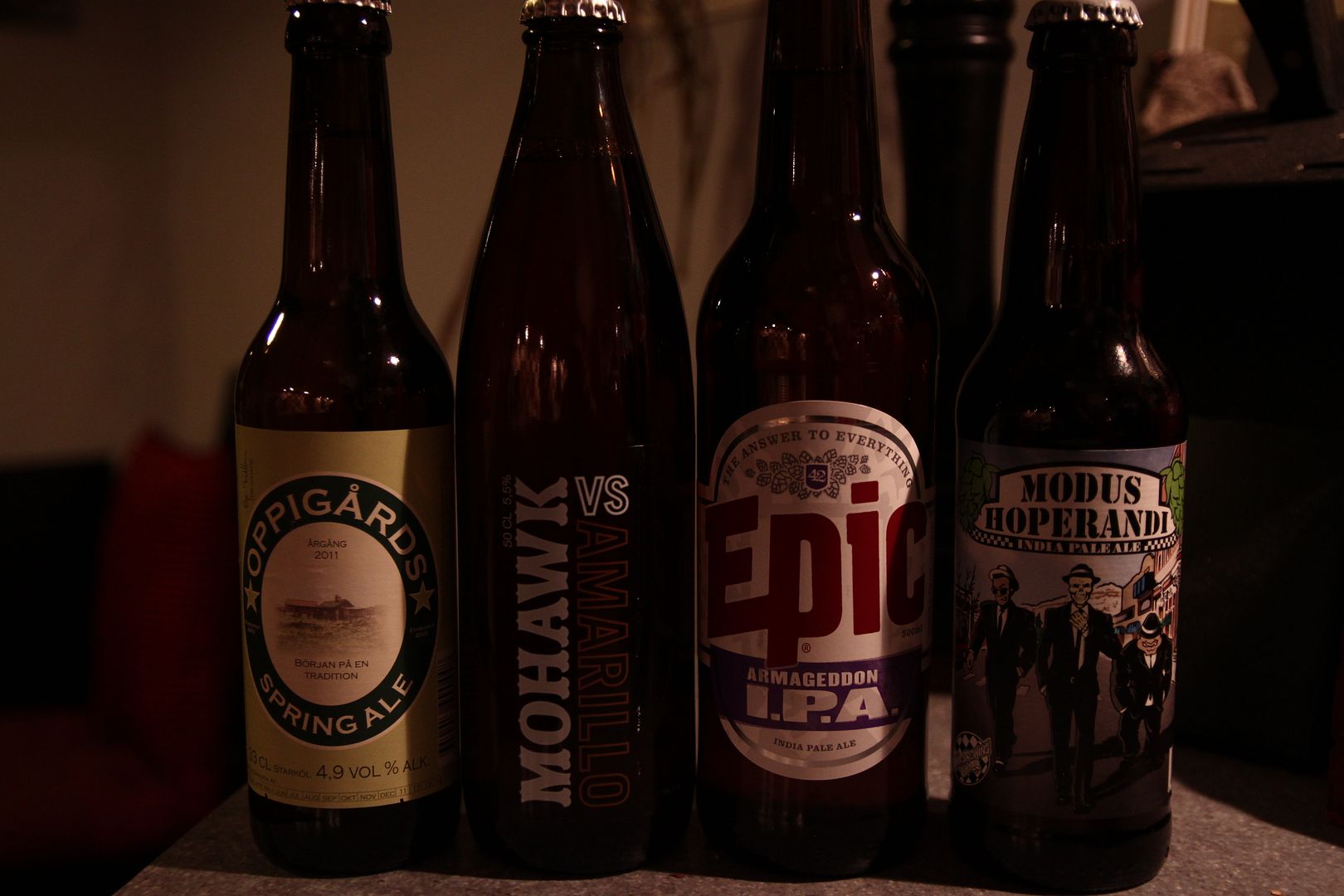 The Swedes know their hopps


Swede number one:

Oppigårds Spring Ale
is a bouquet of butterflies and bitter sunshine. Not a 10 as the
Oppigårds Amarillo Spring
, but an 8 for sure. I have already tried this at the beer festival. It is going to be in Systembolaget for a while so go get some spring :)
Swede number two:
Mohawk VS Amarillo
I haven't tried yet but what could go wrong with Amarillo hopps and
Mohawk Brewing Company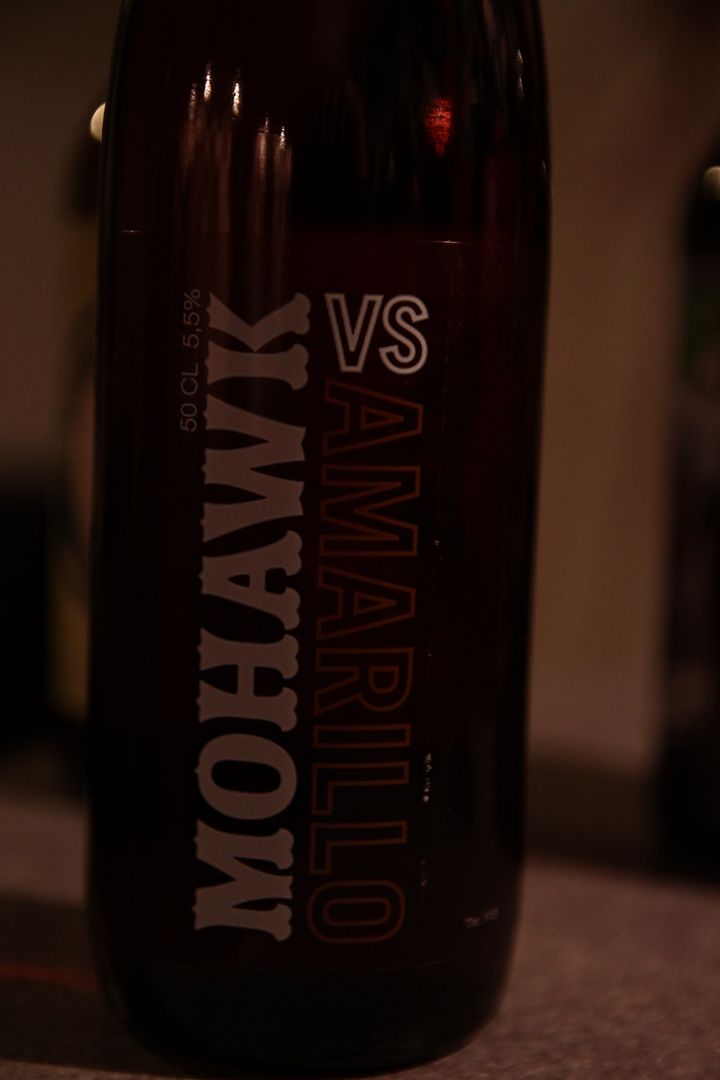 Then we have the New Zealand baby:
Epic Armageddon
I must say New Zealand does good ... Full aroma and a dash sweet in the middle. Daisies and freshly cut grass, filling up your brain with sunshine ... but there is no real finish! It disappears quite fast. It gets a good 8 from me. Maybe 8,5. Good stuff New Zealand!!!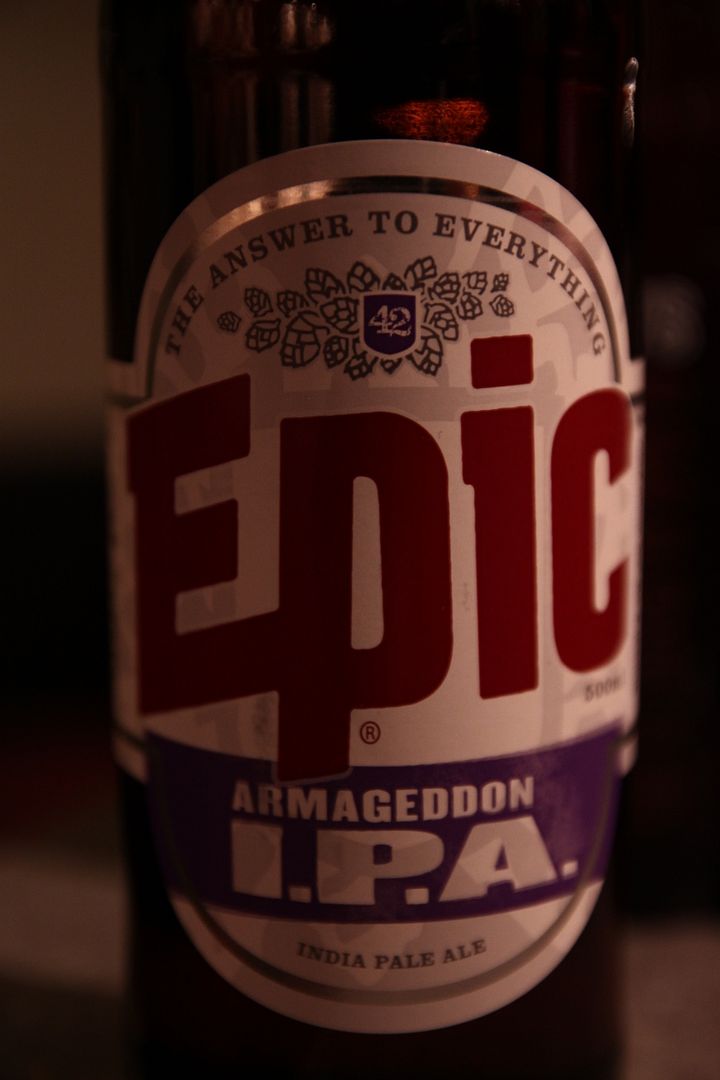 But the fucking superstar here is this lil American freak:

(of course)


Modus Hoperandi




Goddamn that is a magic beer. Made by little magic dwarf baby stars in the hanging gardens of Babylon ... Okay okay I exaggerate a tad! But man that is a GOOD beer!!! Hoppy and sweet and bitter. Somewhat smokey, it makes your mouth water and the taste lingers ... boy it lingers! It is a 9,5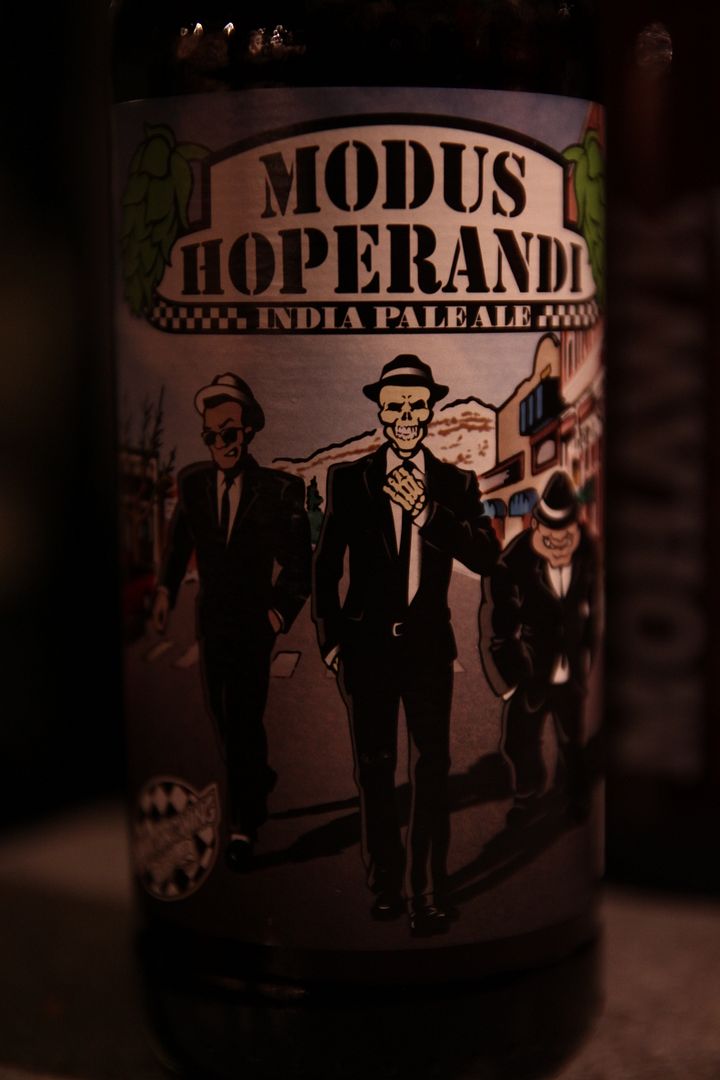 (reading the link above I found out that it also comes in a can ... I had no idea ...)