It is snowing two days now :D Everything is white. Last night there was no wind and the snow was falling very slow. So slow, it was snowing upwards. (if one is from a northern country, one knows what I mean.)
Right now it is a small blizzard outside. The city is so beautiful.
I am really really happy!!!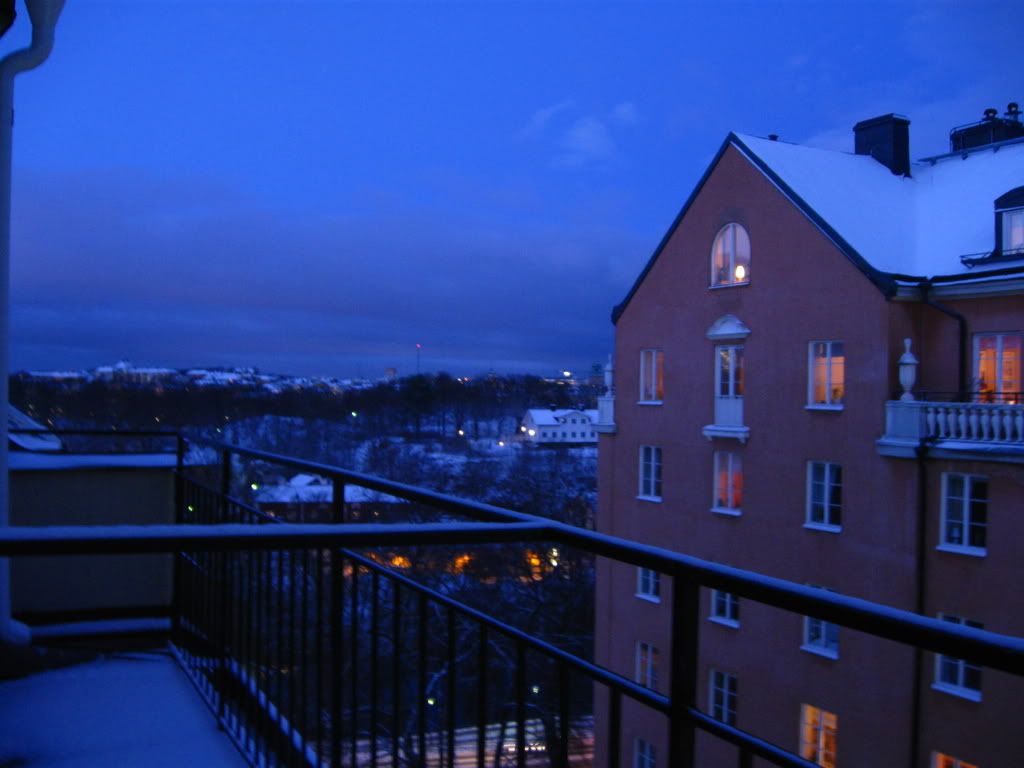 Yesterday from Jonas's balcony