So, Third Advent yesterday. Lucia day.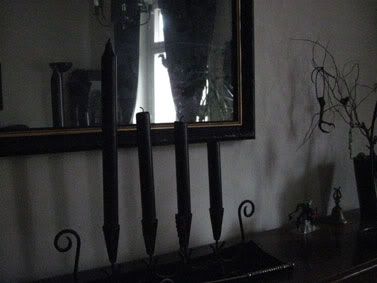 Ronnie, Anna and I, took the boat to Skansen to see Lucia.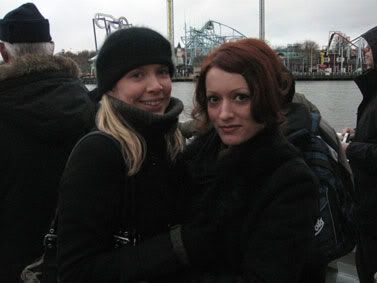 It was a beautiful gray winter day. We walked around Skansen for a bit and then we stood in a long line to enter the church.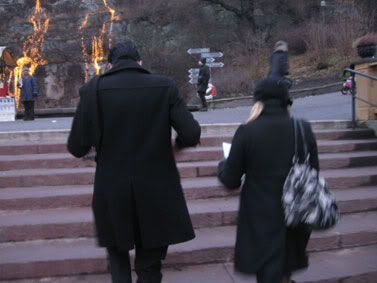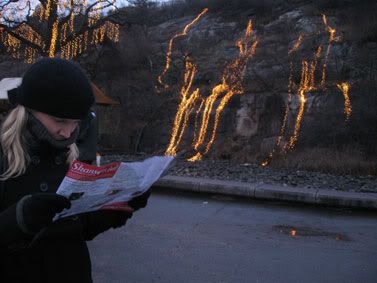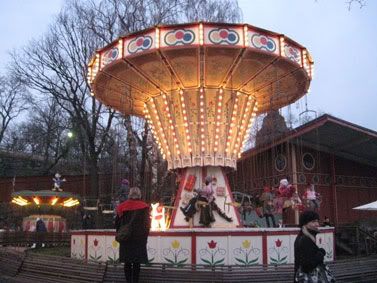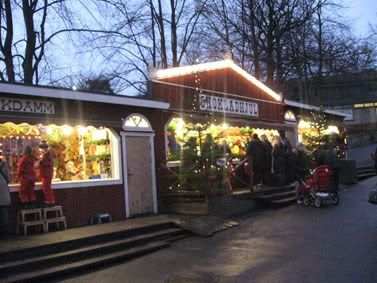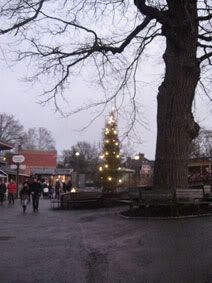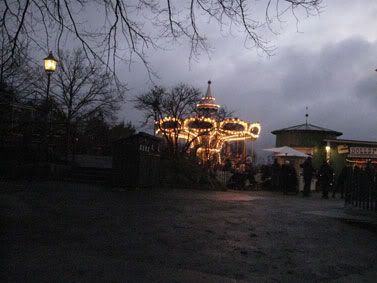 This was the Blacksmith across the Church. It was like a Fairytale!!!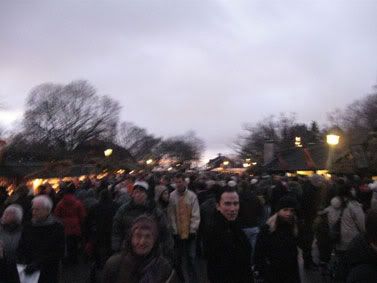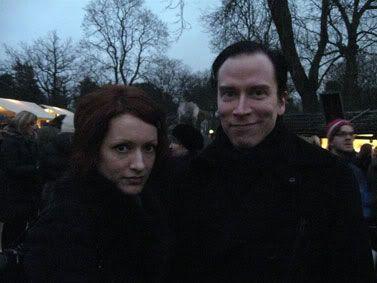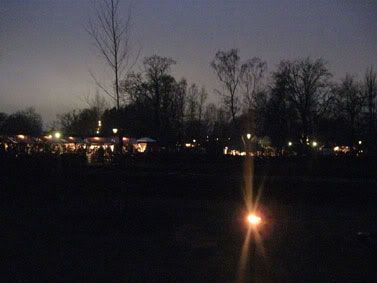 When we were one step away from entering the church and the choir arrived, they said: "sorry no more room in the church", and closed the gates...
This was the choir and Lucia
By that time our bums were frozen so we went to the café near by for some
lussekatter
(saffron buns)
and warm chocolate.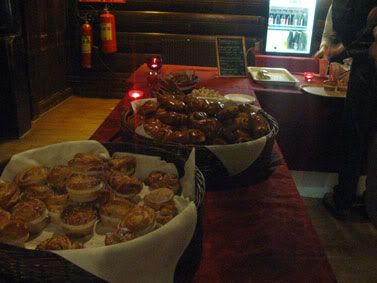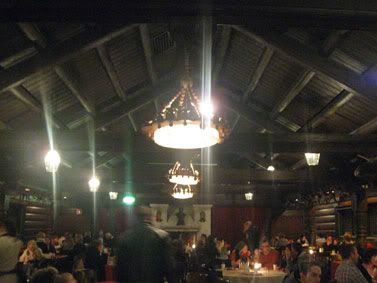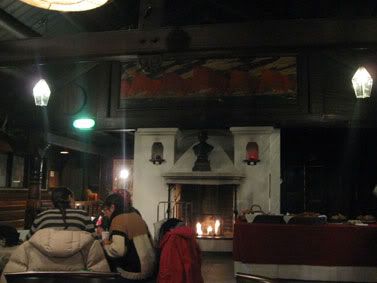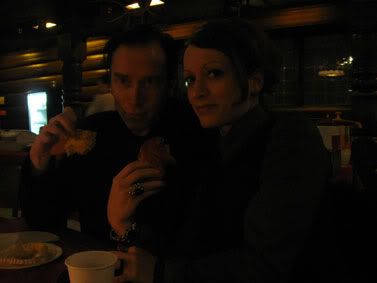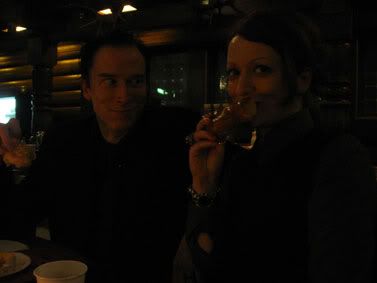 THEN we realized that the big choir was not in the church but in the theatre outside. Meh, we missed it. Later on we walked in the pitch black
Skansen
in hopes of seeing some animals in the dark. We looked for the wolves and the wolverine but it was TOO dark to see anything. We saw a baby bison but again too dark even for MY camera to manage. I only took a picture of a horse because there was some lights there and it was the perfect angle for a picture.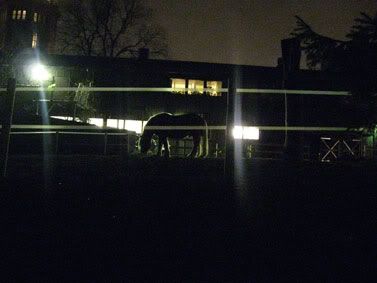 We took the necessary silly pictures and took the buss back to our island.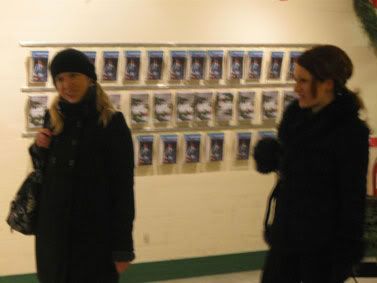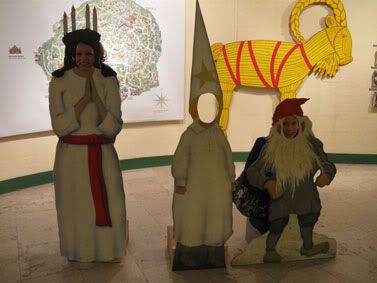 We said goodbye to little Anna and we went to The Bishops Arms in our neighborhood to meet some friends for some Christmas beer.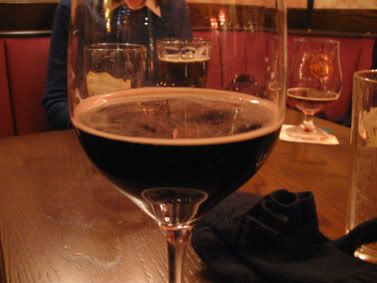 Necessary silly pictures were on demand of course.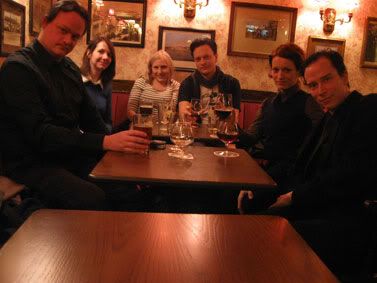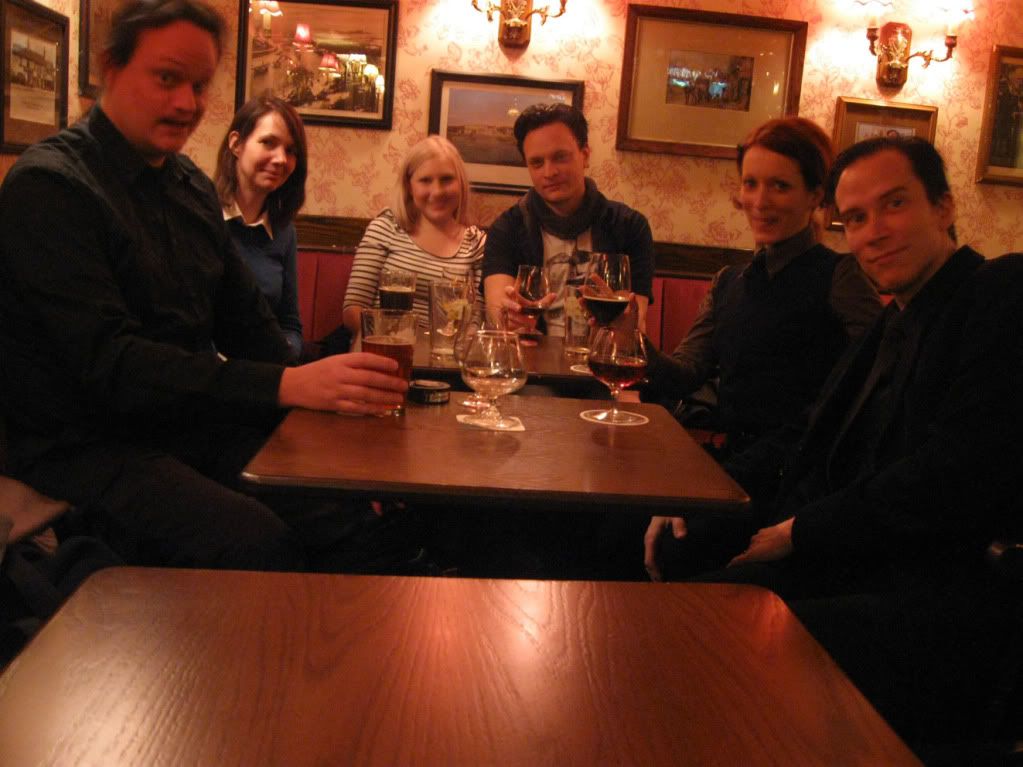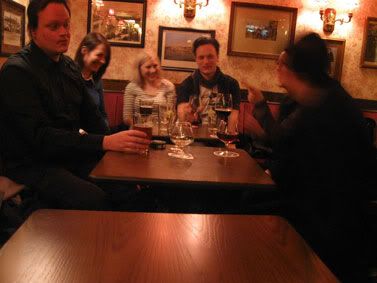 After that, Ronnie and I went home to eat. Since we missed Lucia in Skansen and I was too tired to go to the church, I thought I'd see the morning ceremony online. So, I put Lucia on my computer and Ronnie put on Dragon Age: Origins, on his computer. Lucia this year was sooo beautiful!!! (you can actually watch it here: http://svtplay.se/t/123386/luciafirande_i_svt
At some point I looked at Ronnie's monitor … and then at my monitor … and then I thought … "ok, this HAS to be the last picture of the day"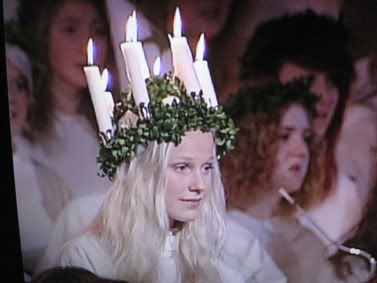 my monitor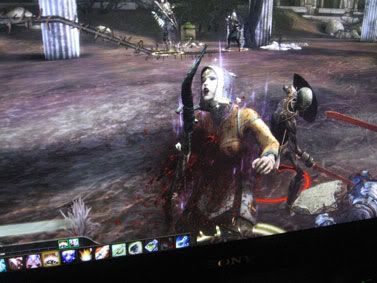 Ronnie's monitor