So I was on my way back home from a nice walk when a car parked suddenly in front of me and a bunch of Asian people started coming out. It was like a clown act with a car. "What the hell?", I thought, and went on with my day.
Later In my apartment, I was getting ready to escort my mother to the train station when I saw across the street a group of people shoveling snow. "Good Picture I thought" So I grabbed the camera and took a few snapshots without really paying much attention since mother was waiting at the door.
It was only today when I was going through those pictures that I realized the Asian invasion mystery was solved.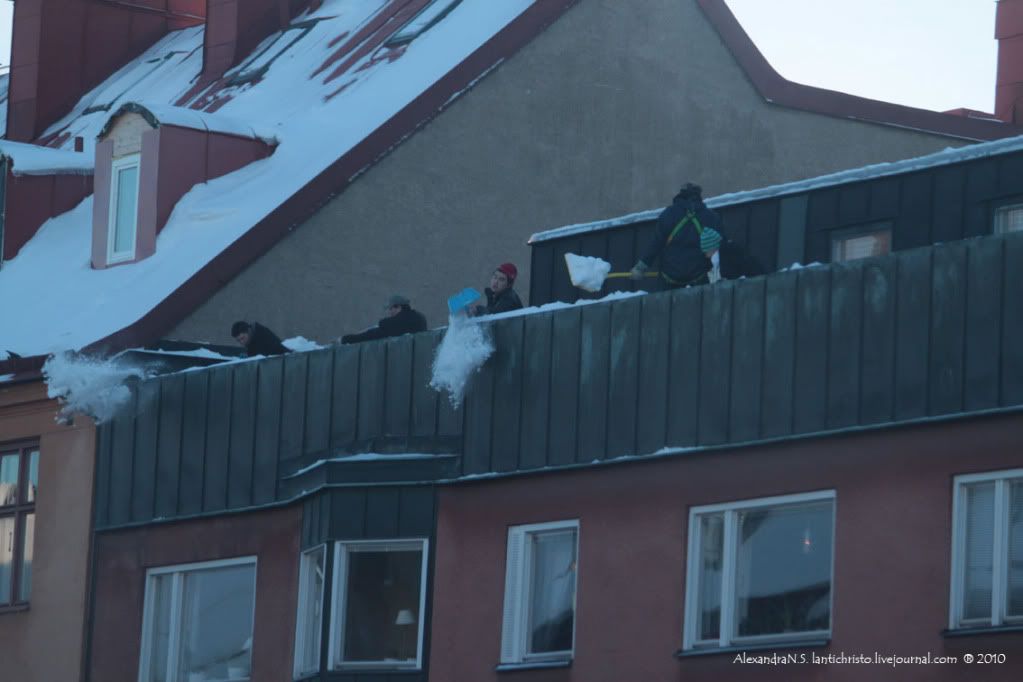 This for some reason reminds me of a
Seinfeld
episode where he talks about
dry cleaning
... If you know what I mean you are a genius;)