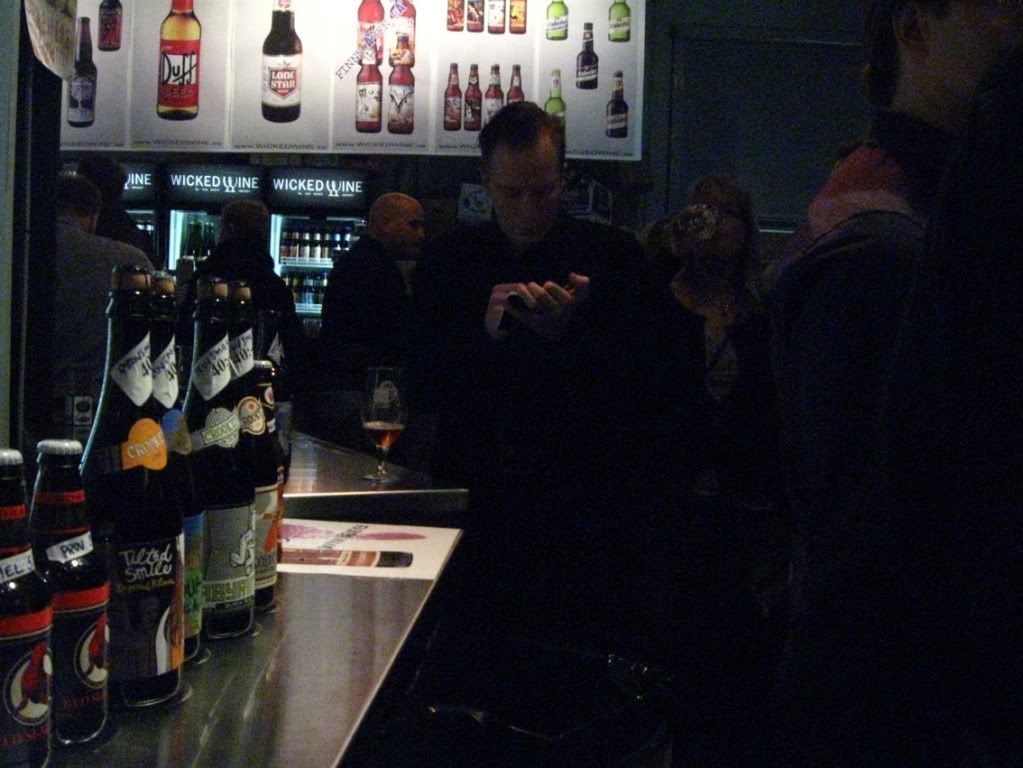 At the Beer&Whiskey Festival last Friday I tasted 43 kinds of beer in 7 hours!!!
Not bad at all!!!

- I am listing them here with their links and my grade. (just scroll down) -

I am very satisfied with the number!!!
(although I could have tasted a few more if I didn't have wine with my lunch - IDIOT).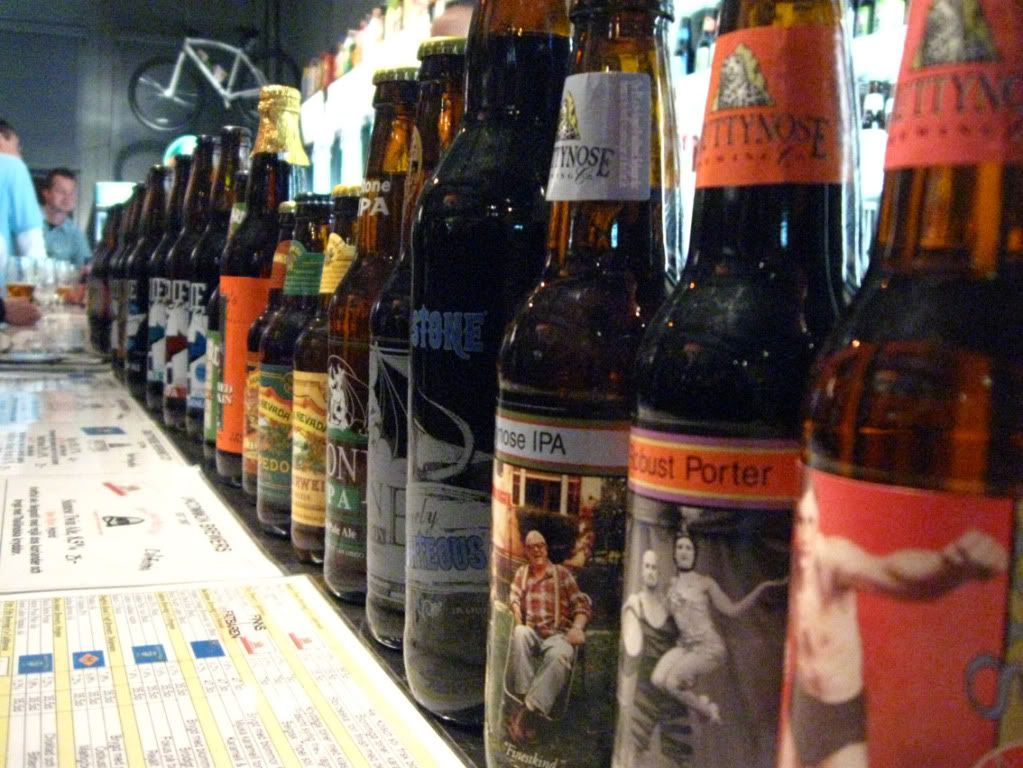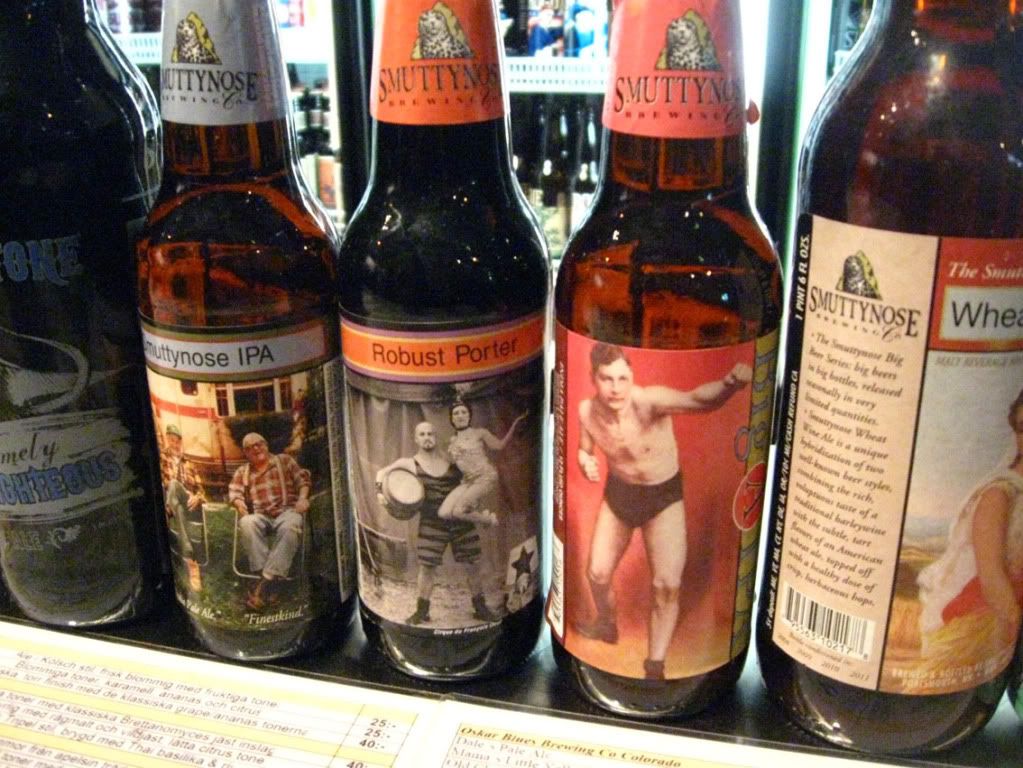 this was my favorite booth ... The Americans!!! ♥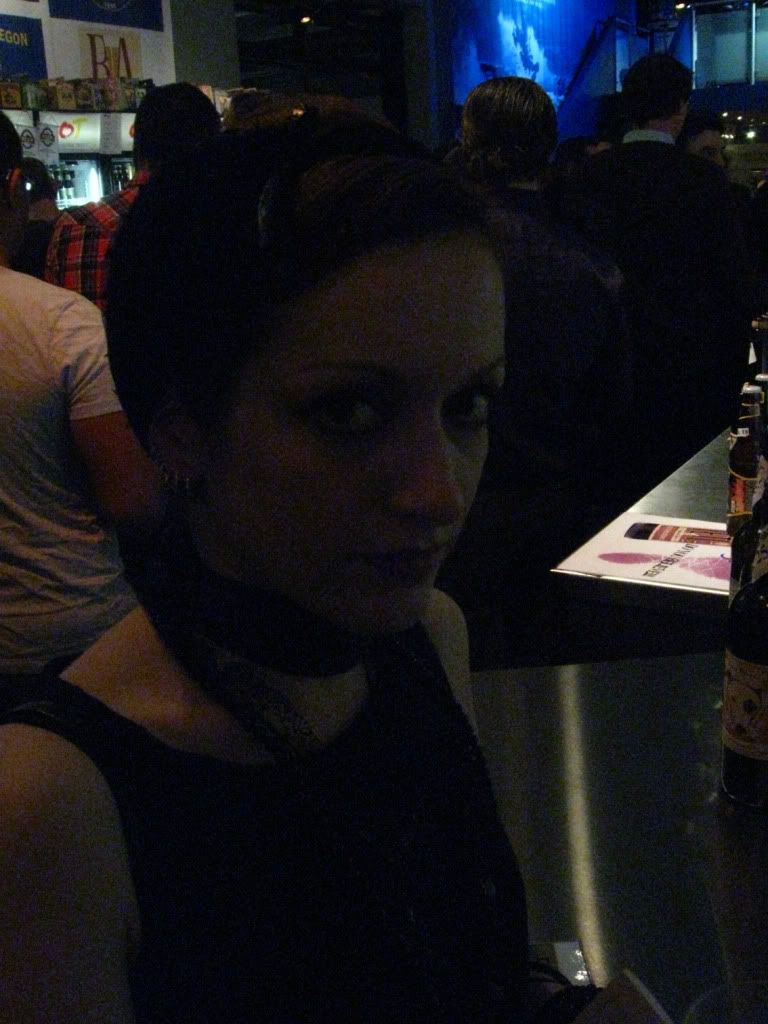 No I did not get drunk. As I said I tasted the beers, I didn't drink 43 bottles of them (this clarification is so unnecessary but you never know what your readers are thinking… )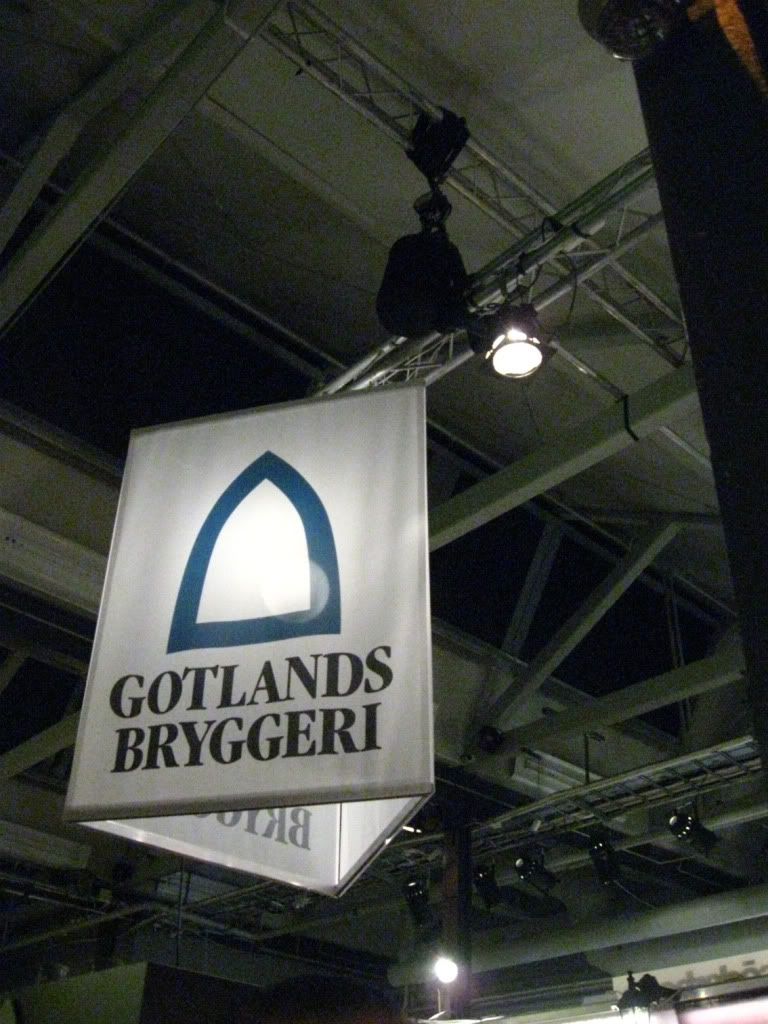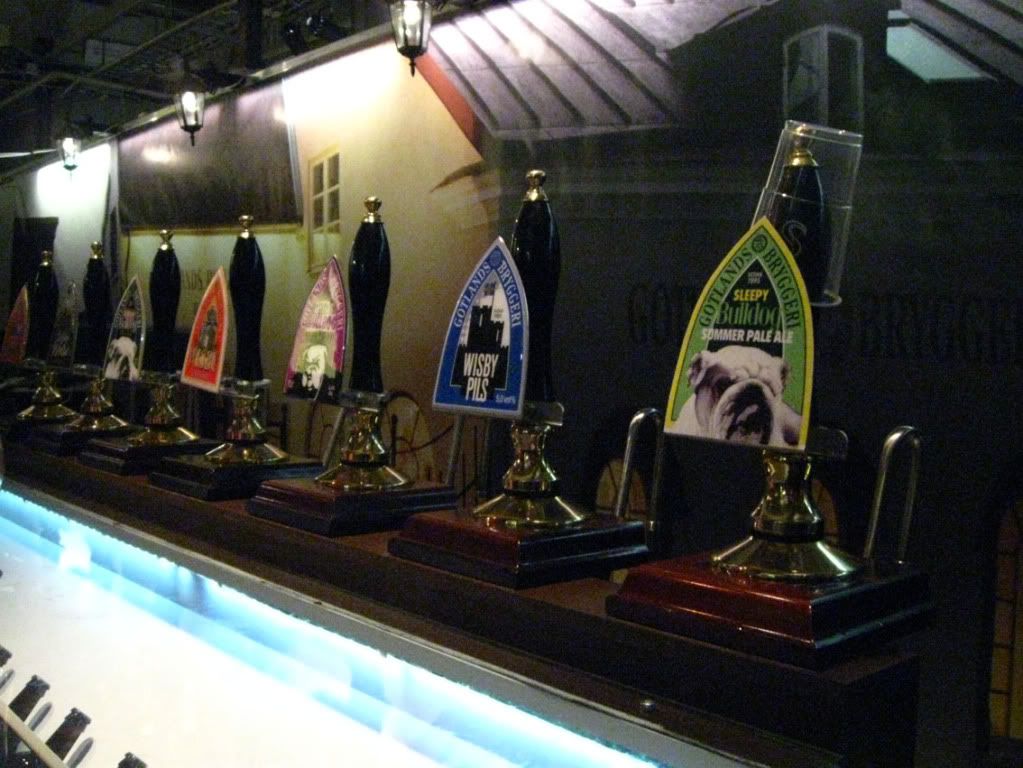 I could copy here all my notes and make full reviews of each and every one of them but it would take forever and so I leave you with numbers and some comments. Although I must say I am very tough with grading. Anything over 6 is VERY good!!! Anything over 8 is mind-blowing and 9 is the ultimate I can usually give. 10 must be the nectar of Gods. The under 5 category though is just unimpressive.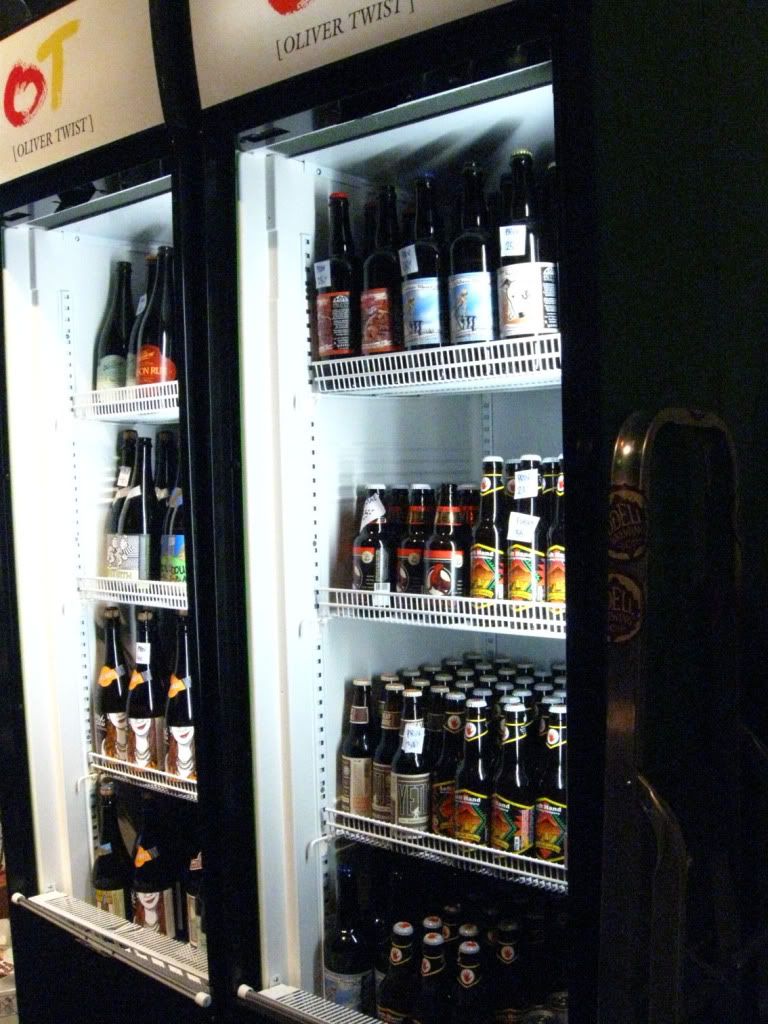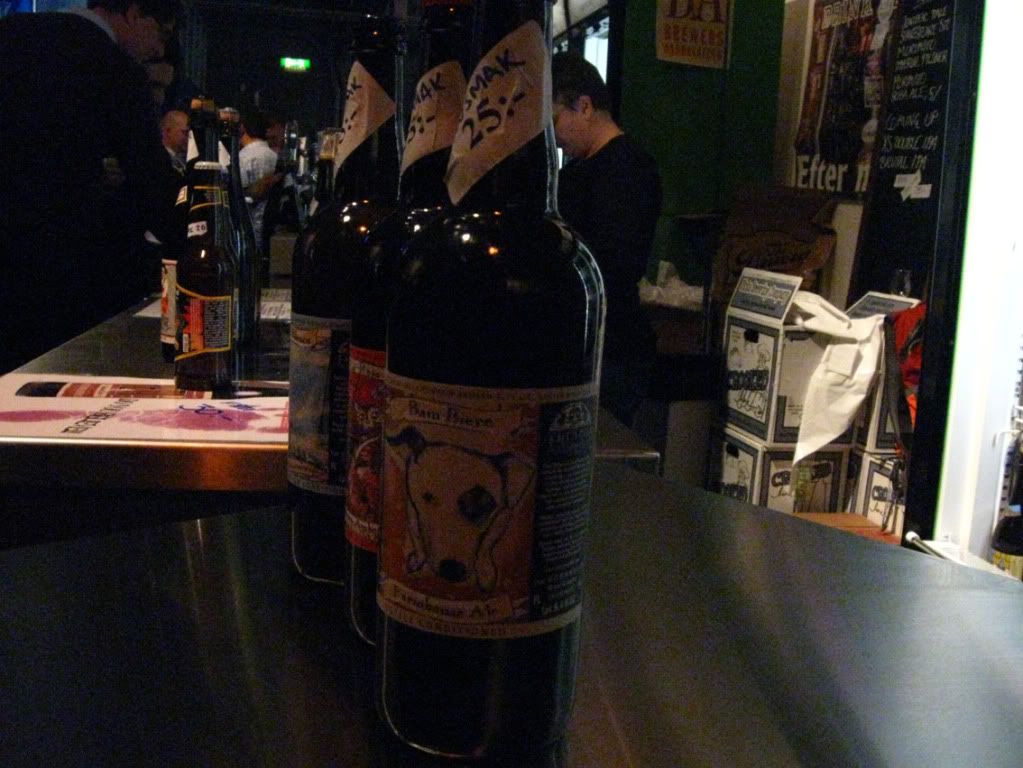 NOTE:I have to say here that the evaluation is my personal opinion ONLY!!!
I prefer bitter beers and porter.
My grading has nothing to do with the Beeradvocate's or ratebeer's grading, even when it matches.
Their grades are a result of many peoples voting (this clarification is for … Justin Case …)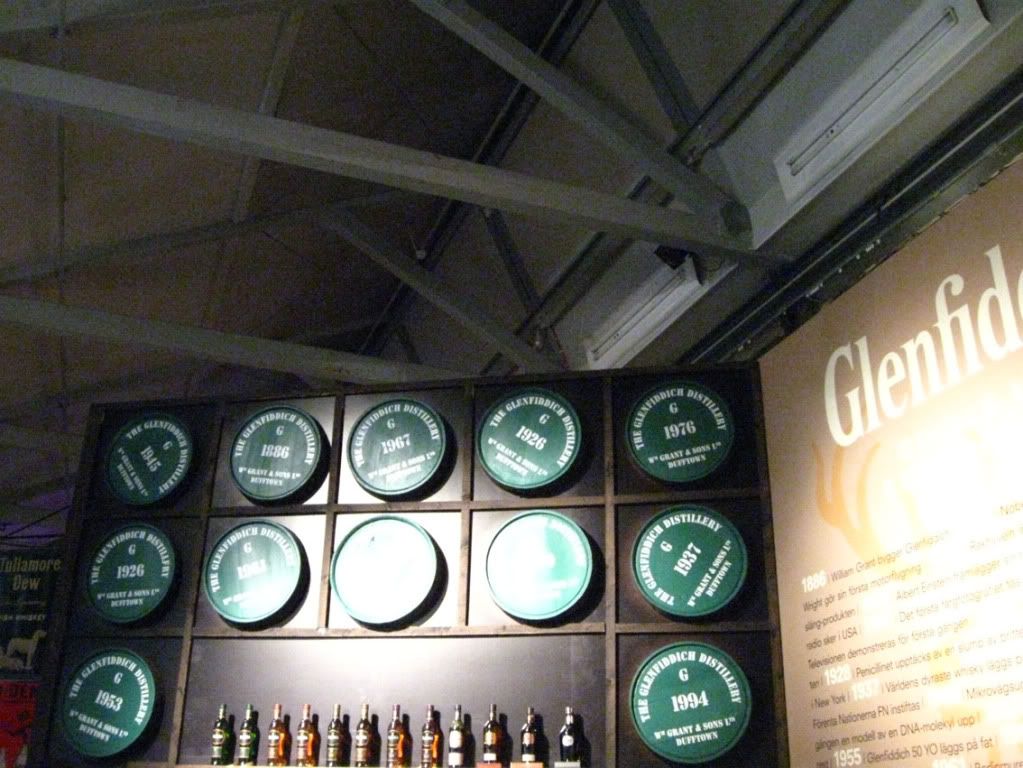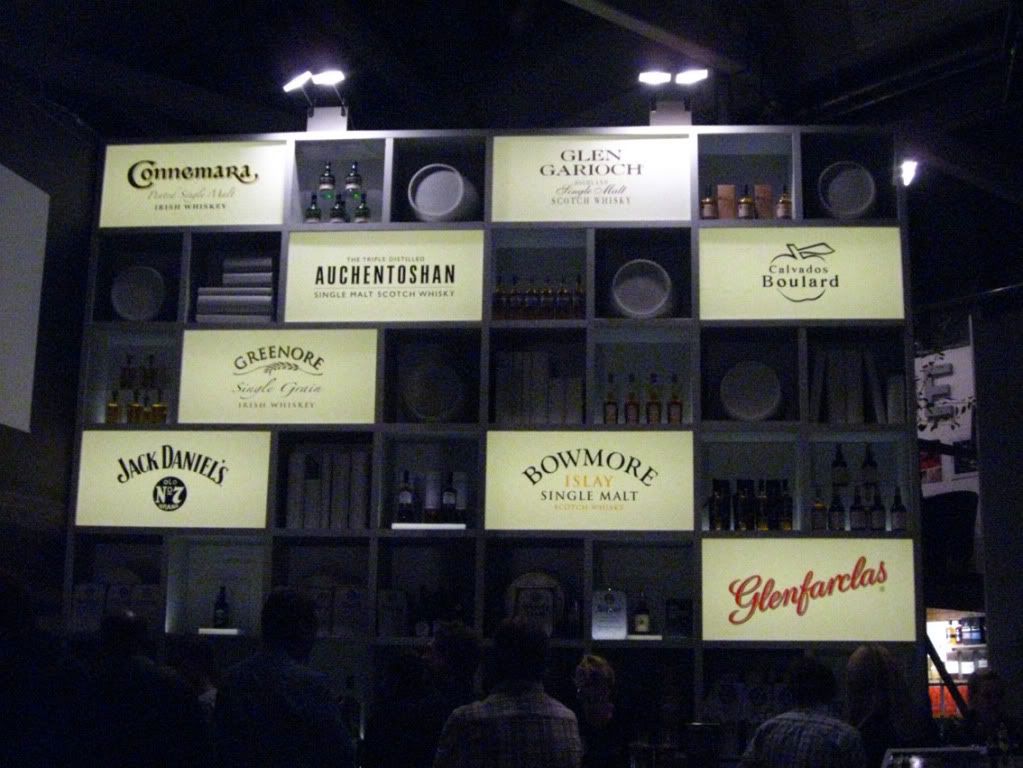 Yes the pictures are terrible I know but, just to document some features of the event, I brought my old compact-battery-starving camera, so I took a few dark and grainy pictures here and there.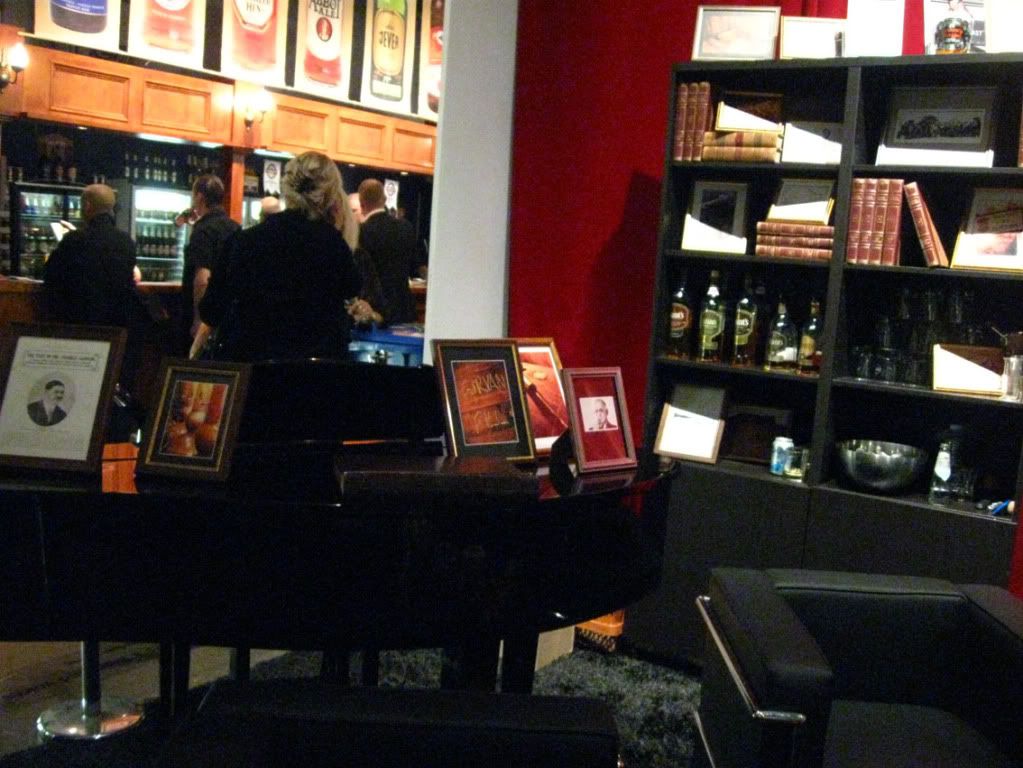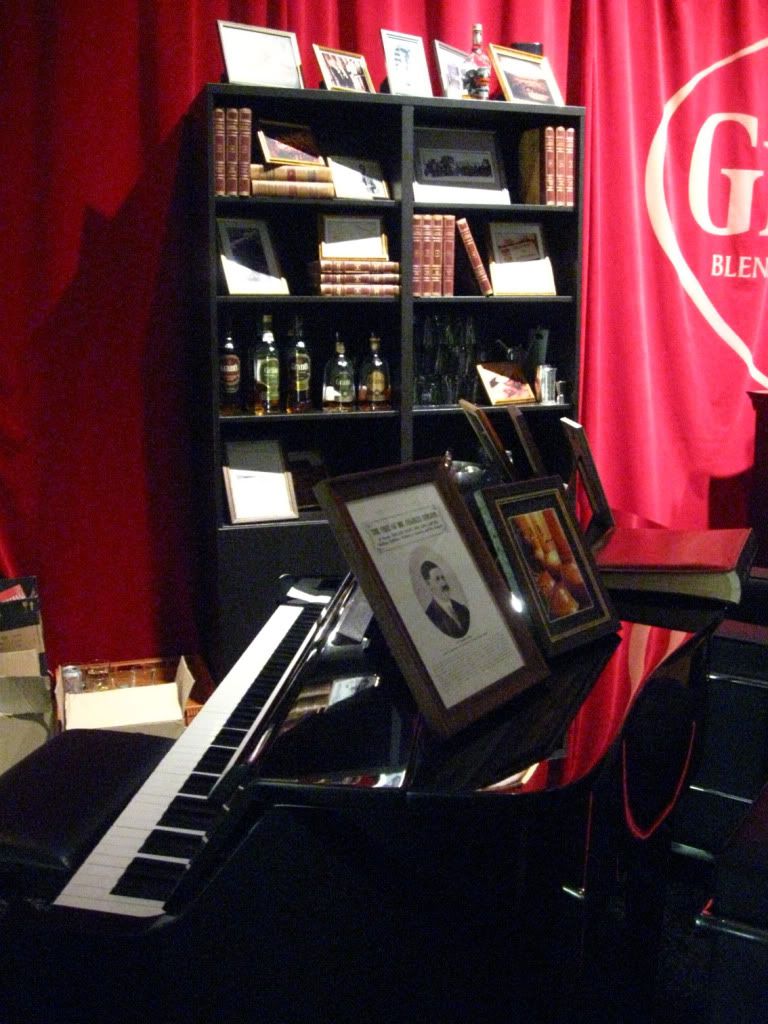 Oh and another NOTE, some beers being Swedish or Danish and/or some new brews, it is hard to find sites in English. Sorry about that.
Amager Rugporter 7
Danish
good start



Midtfyns Chili Tripel 7,5
Danish
Hornbeer Røgøl 8,5
Danish
Oppigårds Amarillo 9
Swedish
Note: This is NOT Amarillo Spring which was a special spring beer. However is close enough. Amarillo Spring got 10+ from me and so far one of my absolute favorites!!!


Joars Dricka 3
Swedish


Sigtuna Ace Of Spades 7,5 / 8,5
Swedish
(18% of alcohol but it is very well hidden … very impressive caramel and sugary)
Lagunitas IPA 7
USA
very fresh


Tilted Smile Imperial Pilsner 2
USA
unplesant
Hercules Double IPA 6
USA
BrewDog Hardcore IPA 8 / 8,5
Scottish
extraordinary!!!
Djævlebryg Old Mephisto 7
Danish


Djævlebryg Gudeløs 7 / 8
Danish
Indslev Sort Hvede 6 / 6,5
Danish
Sigtuna East River Lager 5
Swedish
(I should have known by the fact it is lager. There are not many good lagers out there)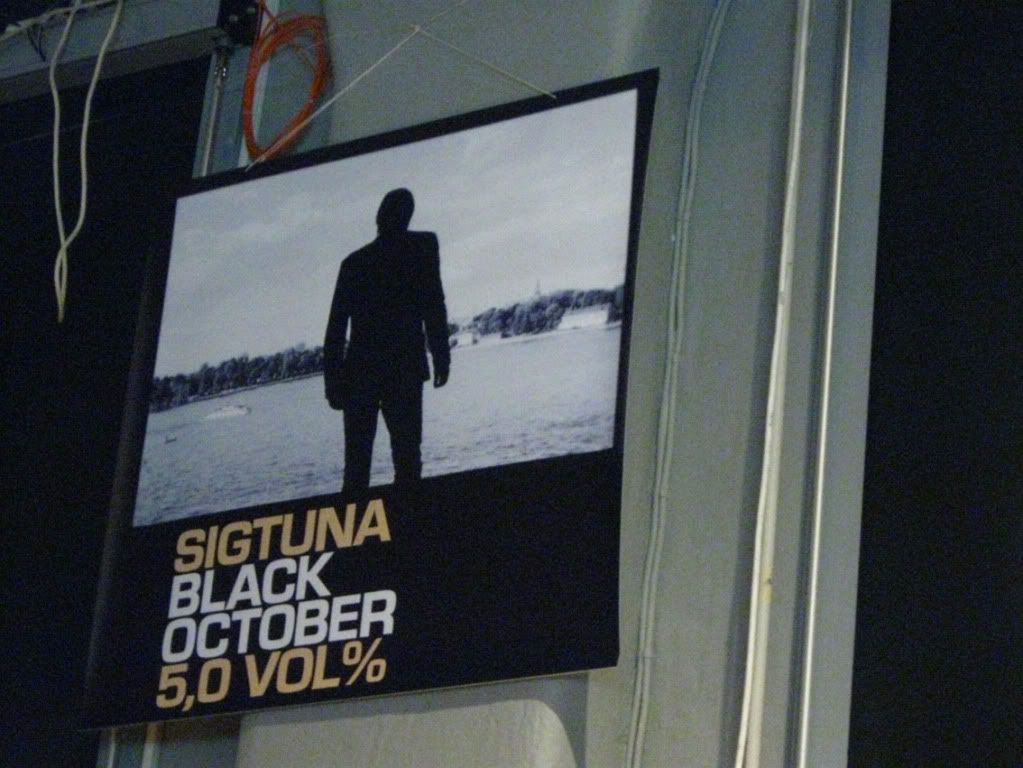 Sigtuna Black October 6,5
Swedish
(hmm Cool label but un-extraordinary beer. Good but not spectacular … I expected more.)
Dugges Perfect Idjit 7,5
Swedish
Dugges Idjit 6,5 / 7
Swedish
Moylan's Hopsickle Imperial India Pale Ale 8,5 / 9
USA
New discovery. New Favorite American!!! West Coast style baby!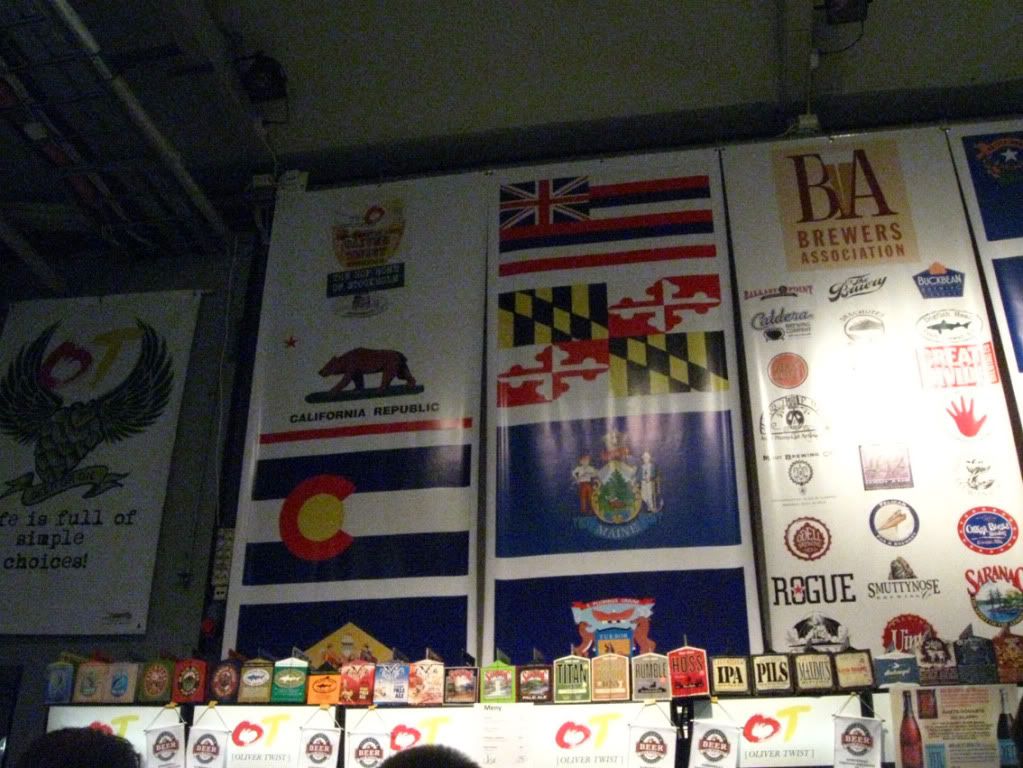 Rogue Brutal Bitter 7 / 8
USA
Rogue is always a guaranty you'll taste world class beer
Trade Winds Tripel 7
USA
Moylan's Imperial Stout 8
USA
2 out of 2 great beers!!! Bravo Moylan's!!!
Grassroots/Mikkeller Limoncello IPA 6
Danish
(very weird fruity soda-like beer)
Mikkeller Mandeøl 8
Danish
Hornbeer Happy Hoppy Viking 7/8
Danish
Midtfyns / De Molen X Porter 8
Danish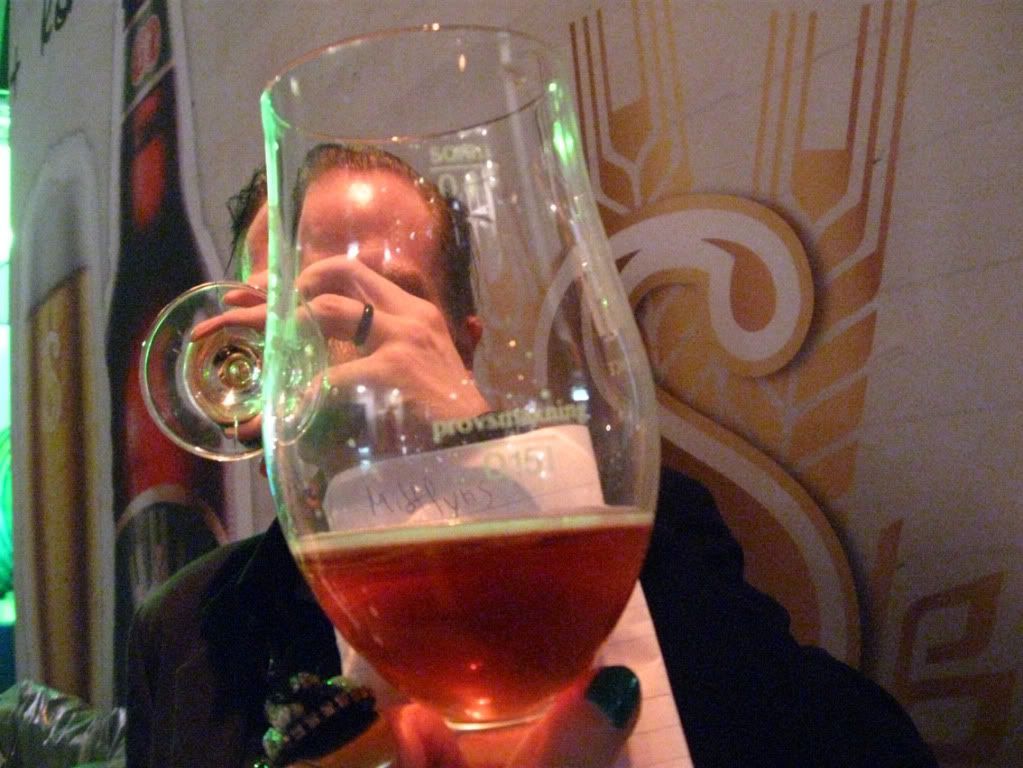 Midtfyns Barley Wine 5
Danish


Midtfyns Rough Snuff 7
Danish
Amager Hr. Frederiksen 8,5 / 9
Danish
Hornbeer Black Magic Woman 8,5
Danish
De Molen Lang & Kaal 6
Dutch
De Molen Storm & Averij 6
Dutch
De Molen Bommen & Granaten 1
Dutch
(I just hate English style Barleywine. Others love it. Not my pint o beer though)
Great Divide Smoked Baltic Porter 5,5
USA
Great brewery but I was left unimpressed with this one. And I got it for free …hrmfff
Unita Brewing Cockeyed Cooper Bourbon Barrel Barley Wine 6,5
USA
Uinta Crooked Line Labyrinth Black Ale 7
USA
S:t Eriks Pompona Porter 6
Swedish
Harviestoun Ola Dubh 5
Scottish
Too much alcohol taste for my taste
Uinta Crooked Line Detour Double India Pale Ale 7,5
USA
BrewDog Tokyo* 5
Scottish
Jolly Pumpkin Artisan Ales La Roja -1
USA
(Crazy sour for my taste)
Twentieth Anniversary Ale - North Coast Brewing Company 5,5
USA
(as I wrote on my notepad: not disgusting)
Green Flash West Coast I.P.A 8,5
USA
(yeah baby)
And I finished with the bitter chocolaty buttery smoothness of a Dutch
Emelisse Imperial Russian Stout 6,5
Dutch

----



mmmm here I had Västerboten piewith Moylan's Hopsickle Imperial India Pale Ale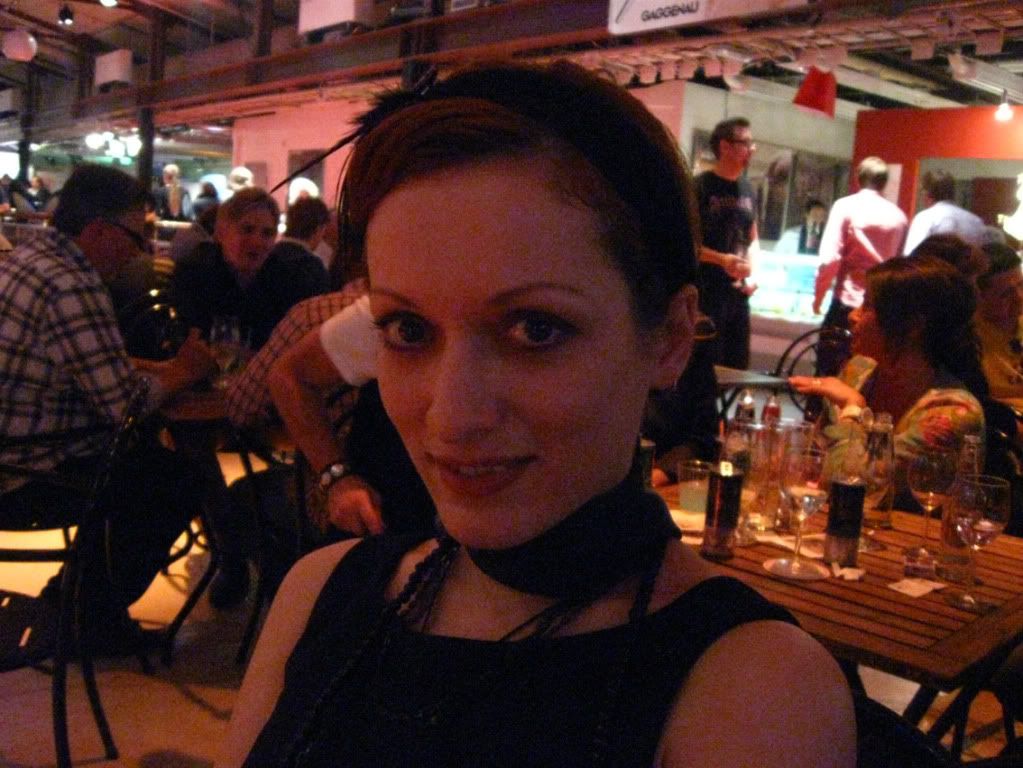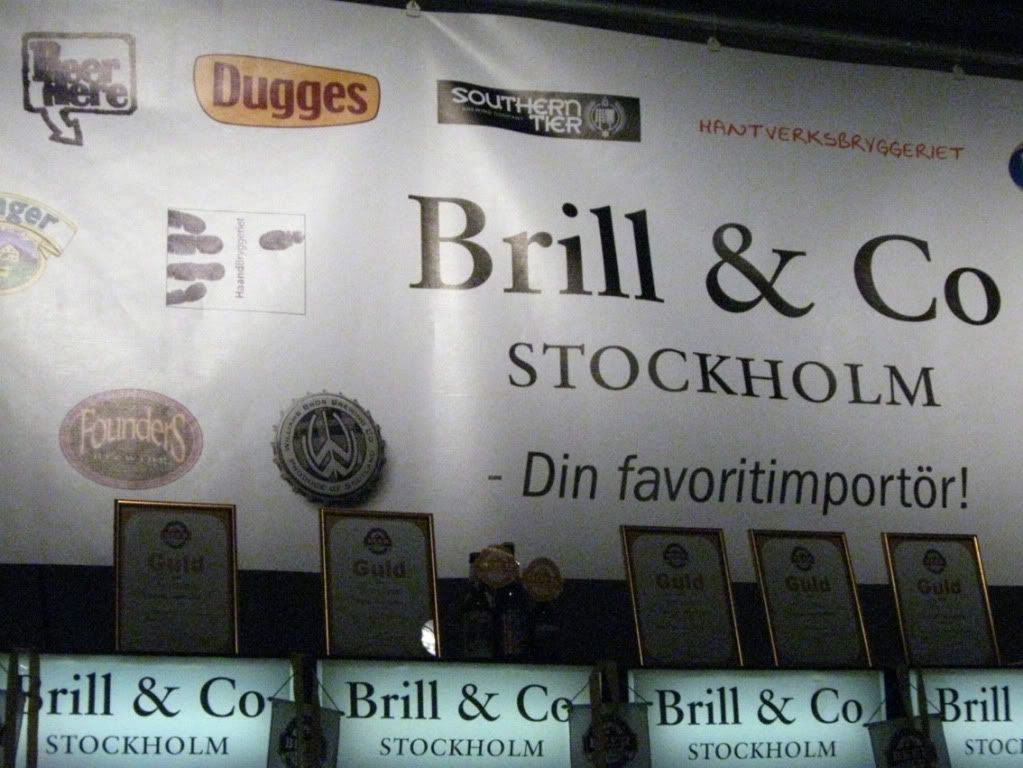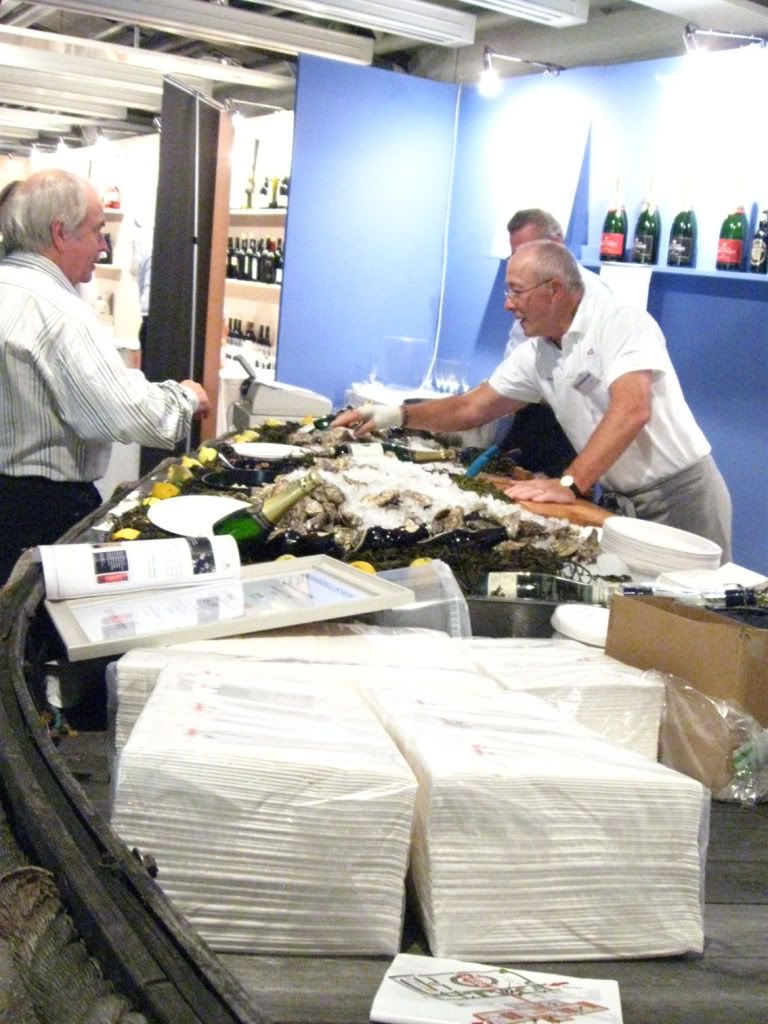 lots of oysters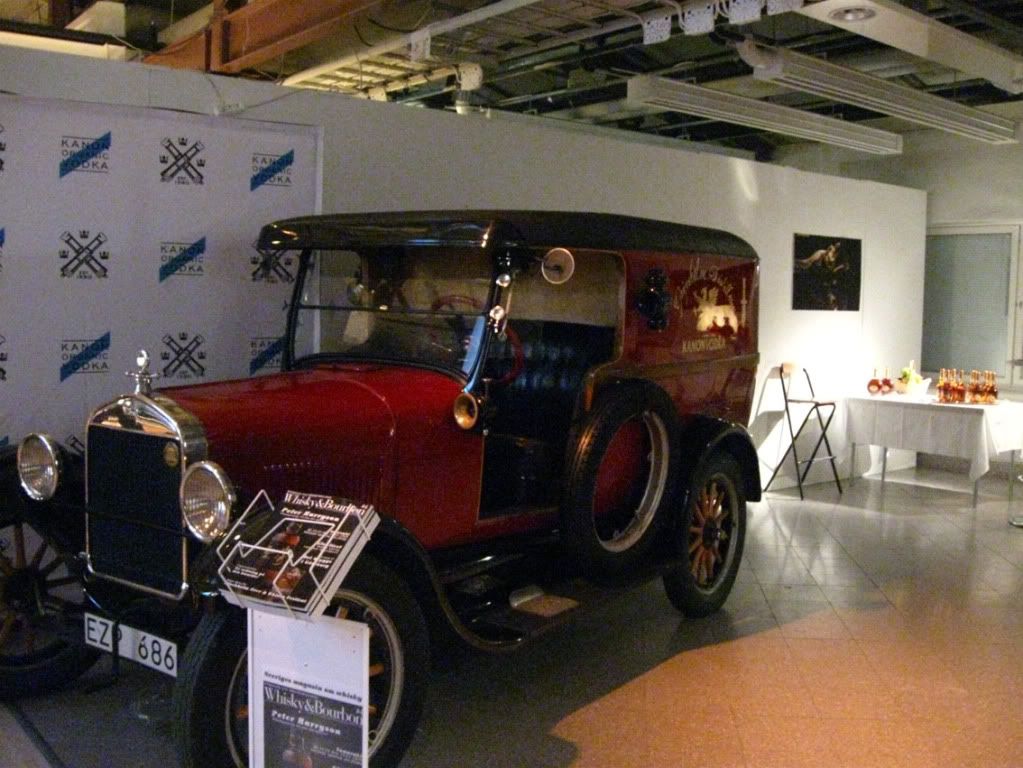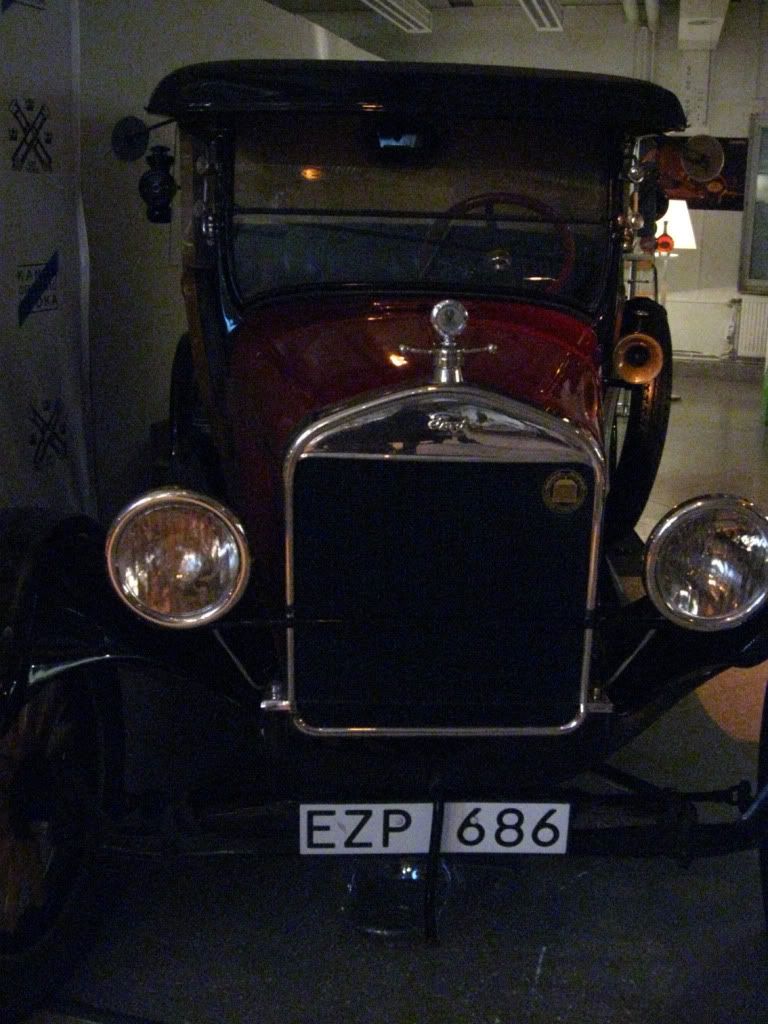 The whiskey section was rather nicer. Cleaner. Classier.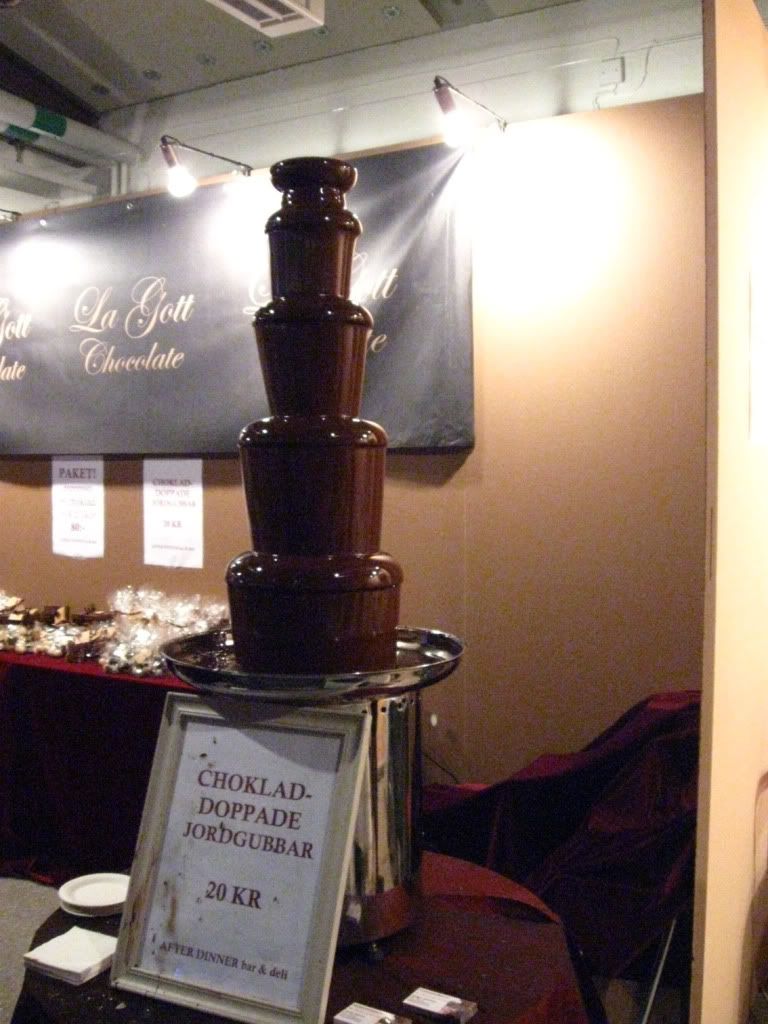 Mmmm chocolate fountain ….
I got to deep marshmallows into that baby. Yum!!!

Although I got tempted to put my beer glass in there :p