I LOVE True Blood!
This season started really good!
The writers have great sense of humor!
Everything is eerie and grim and all of a sudden something like this is said that makes you laugh heartily!
This following scene is from last week's episode (episode 3 season 4)
I had to pause for a while and laugh ... it was impossible to consentrate ...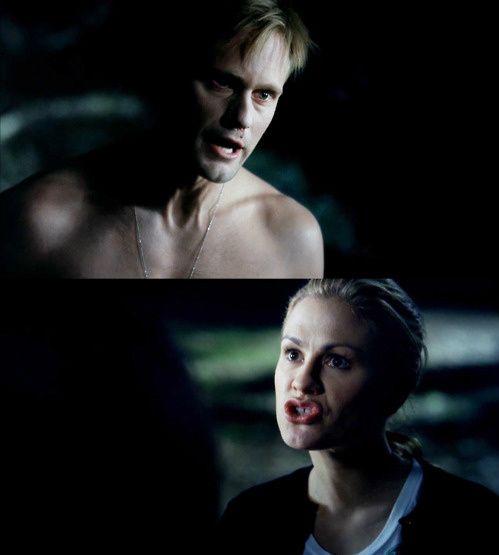 Eric:
I know I am a Vampire Snookie!
Sookie:
It's SOOKIE!!!