Beer and whiskey festival 2012
Saturday 29 Sept
Day I
Just 21 beers.

This year I went to the festival twice :)
So as every year I took my lil notebook and made notes of all the babies I tried.
Of course I try stuff I tried before again, as well as new things.

My reviews as always are not professional or scientific.
I write exactly what comes to mind when i taste a beer.

The Ale tag on my blog has the purpose of reminding me the beers I've tasted as well as letting me see how my taste develops through the years. Some people are interested in that shit so here I got it public.


My and Henrik's ratings
here we go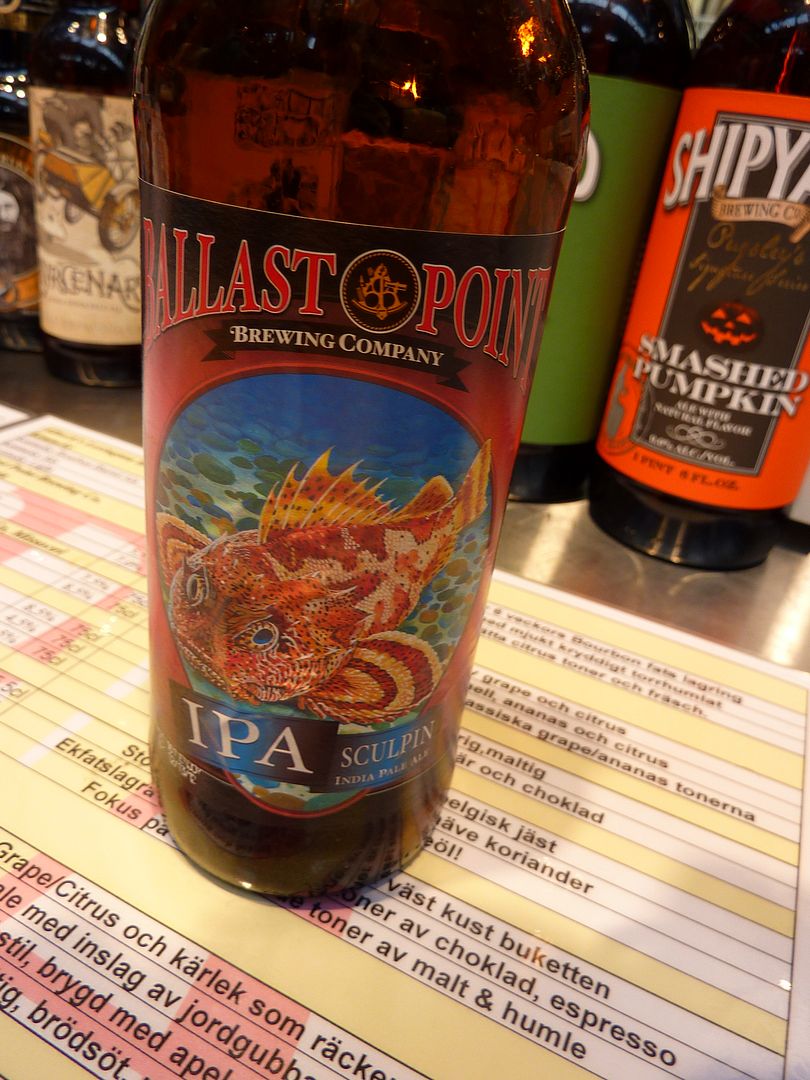 Ballast Point IPA



Bitter tones of spring sweet grass
Great beer

A:3
H:3,7
---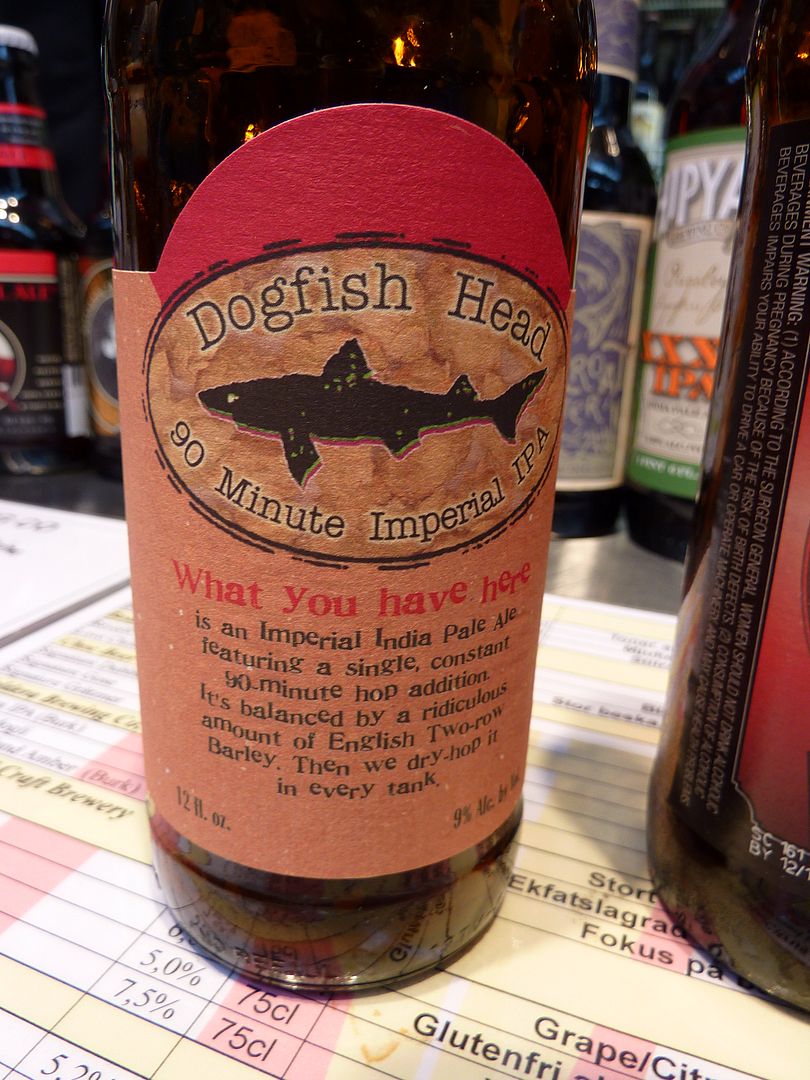 90 Minute IPA - Dogfish Head Craft Brewery

Bitter sweet. Lots of spices
Good balance.
Excellent!

A:4
H:3,7
---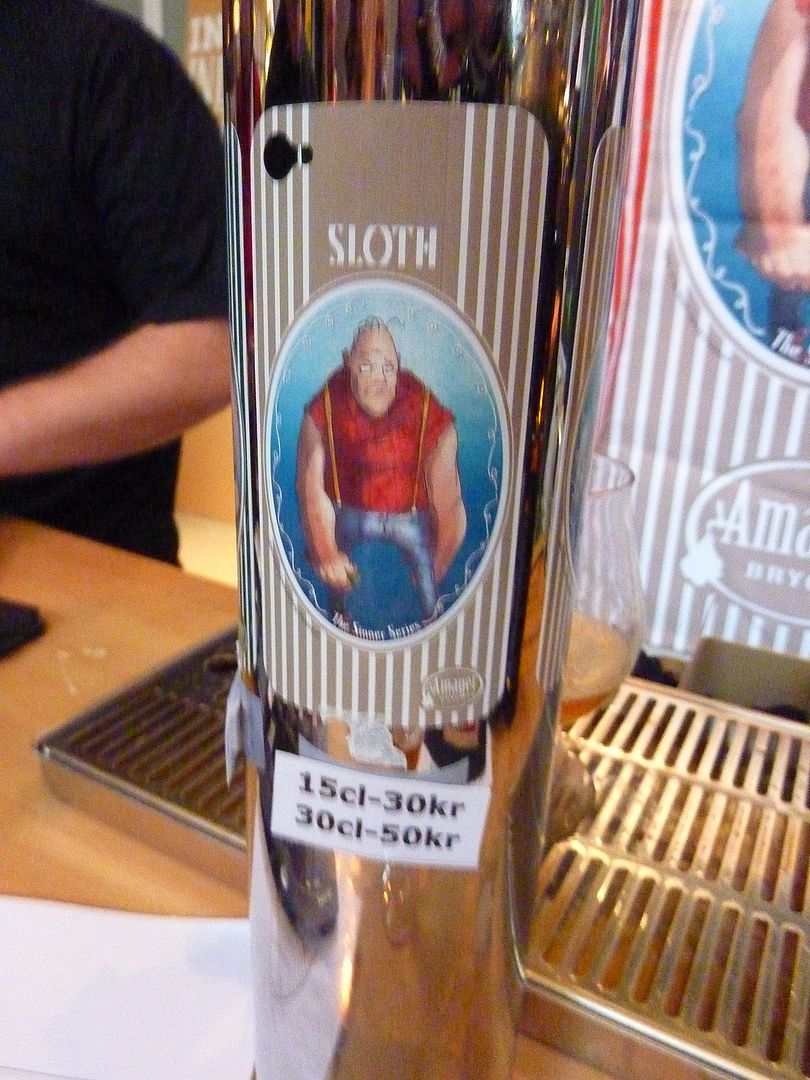 Amager The Sinner Series Sloth

Bitter bitter bitter bitter and dry.
Smells great!

(good looking series by the way, I wish I tried more)

A:3,8
H:3,2
---
A lil view of the magical spot of the festival. All the Danes gathered together ! *Sigh*

♥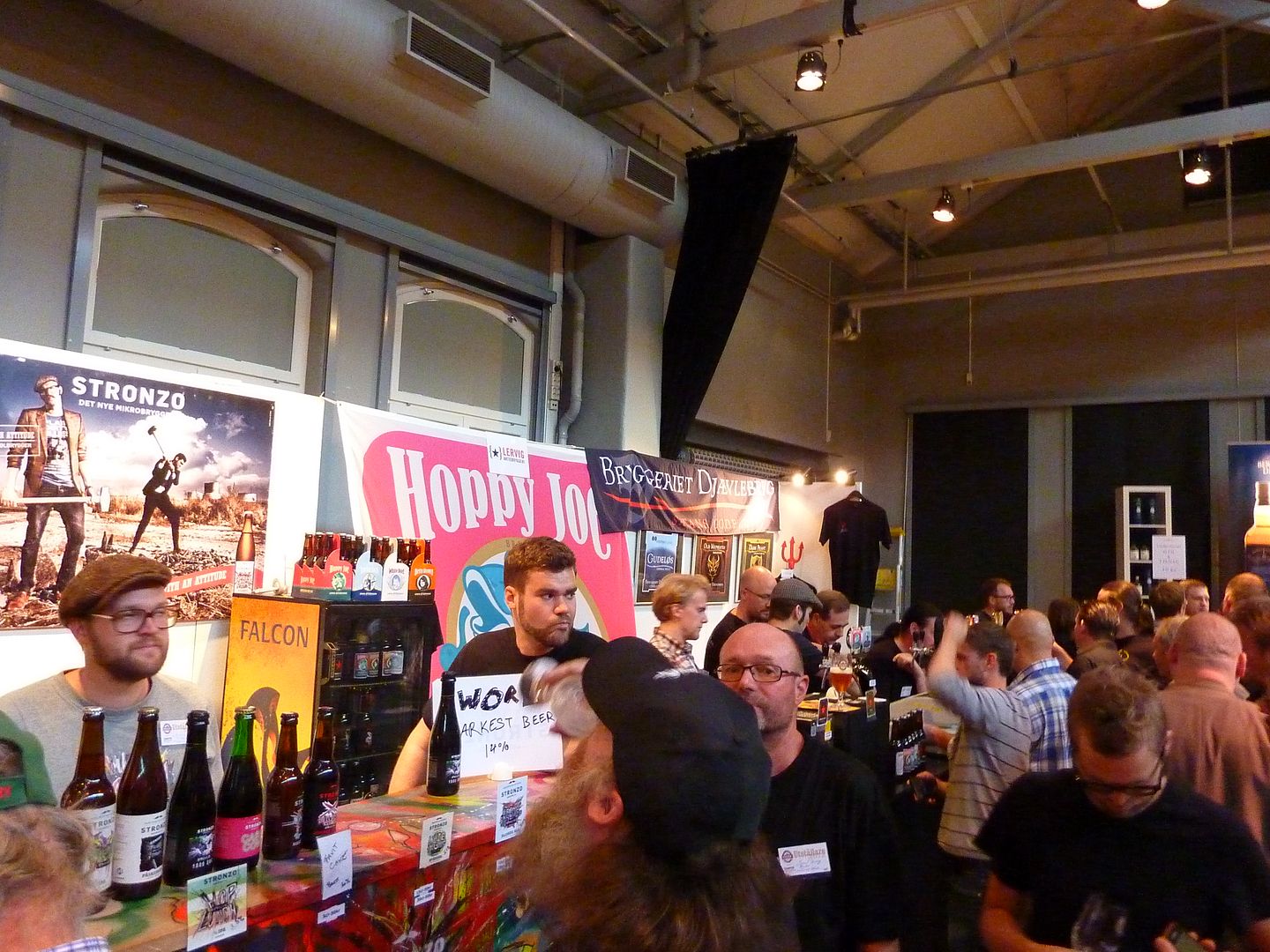 Americans and Scandinavians! Oh the orgy! :)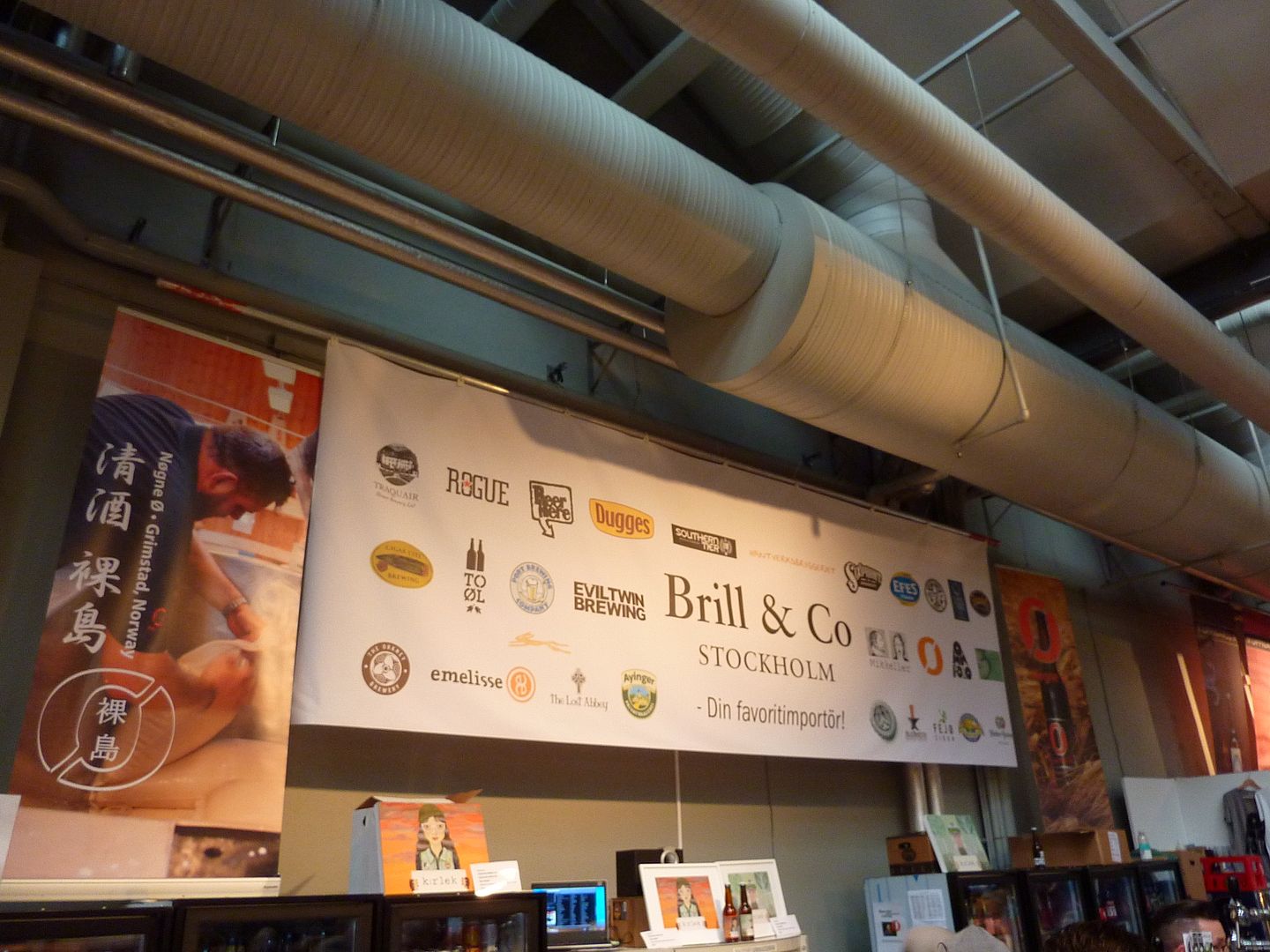 and a muse ... or a moose :p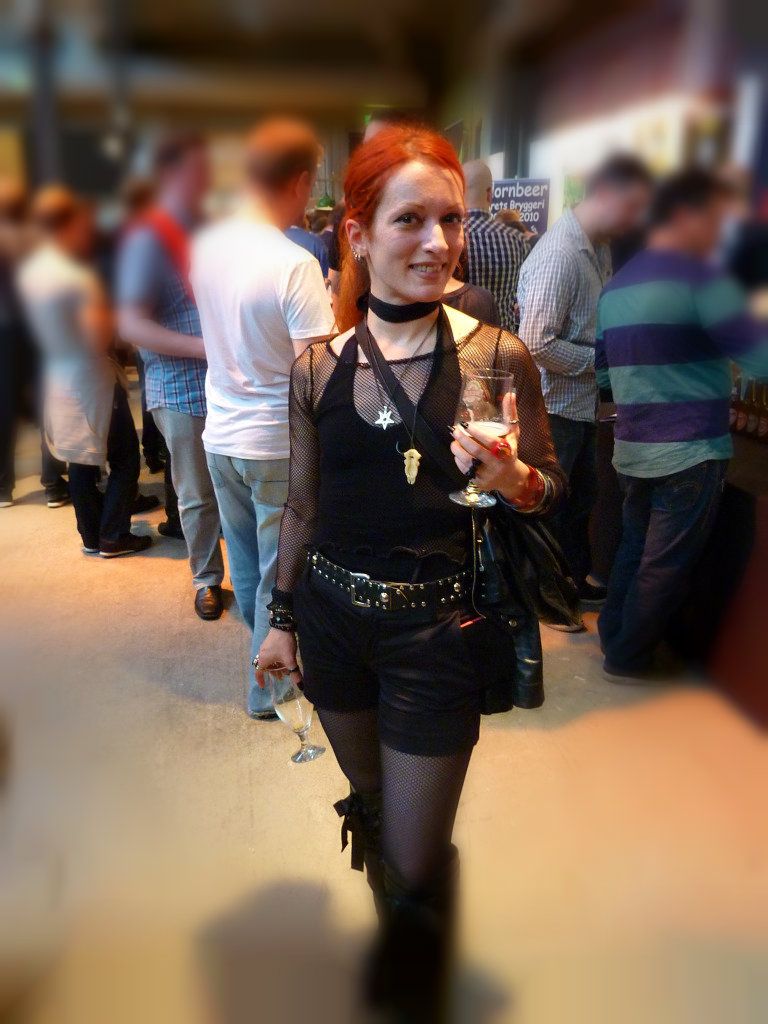 Mister Djaevlebryg :D And one of my favorite breweries. Like every year we tried their stuff again.
Of course.
But that was the Day II of the festival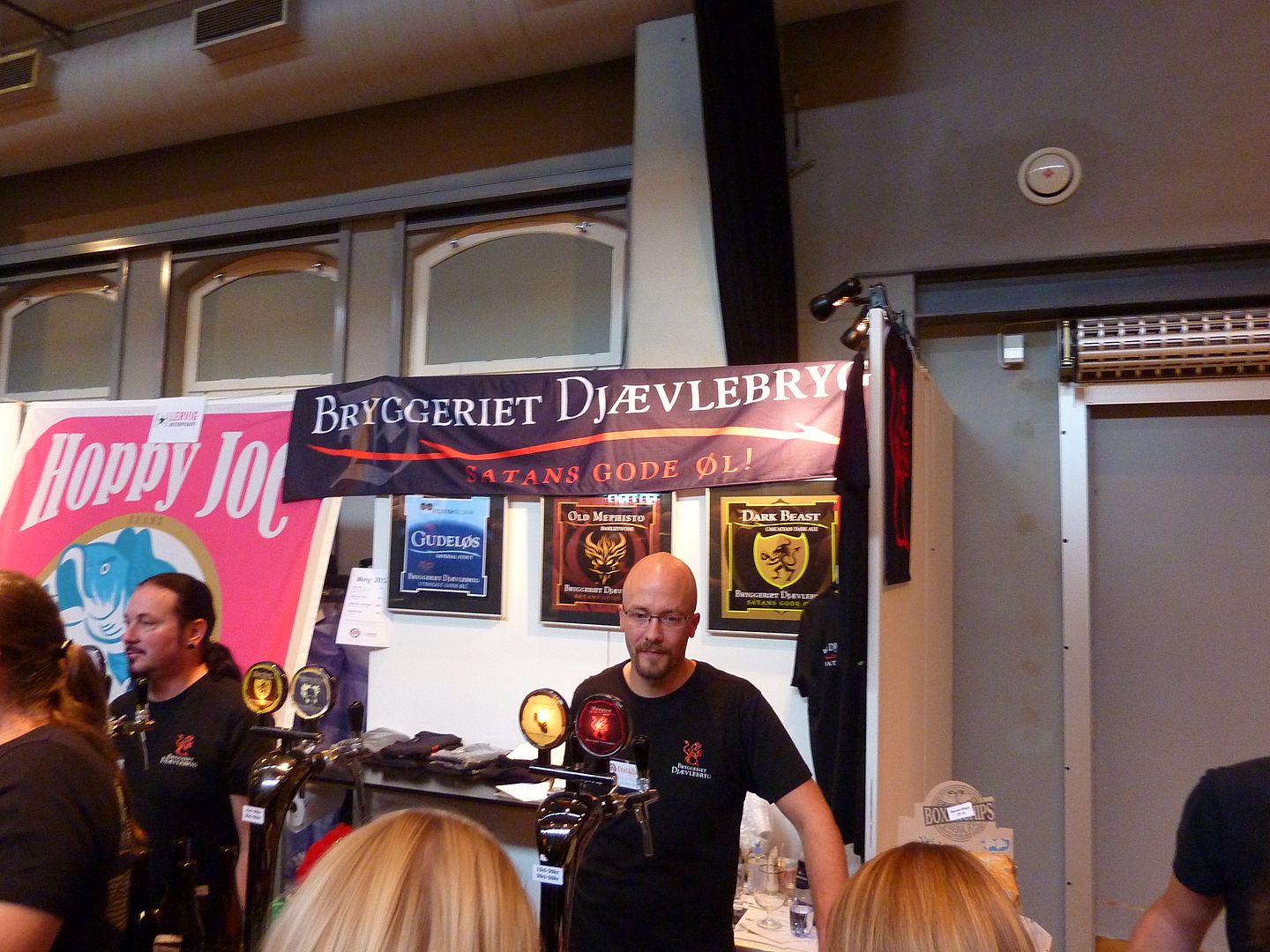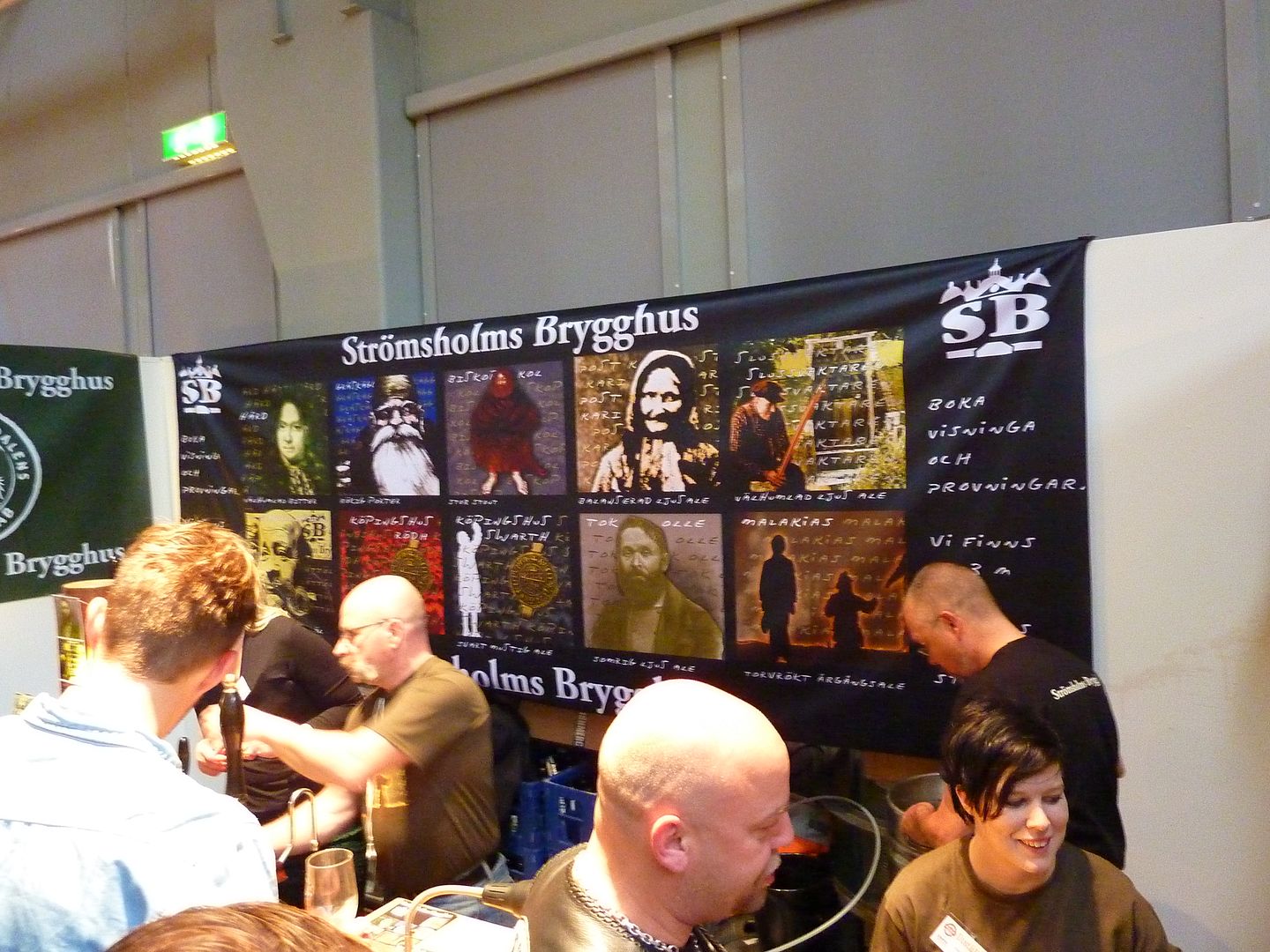 And of course...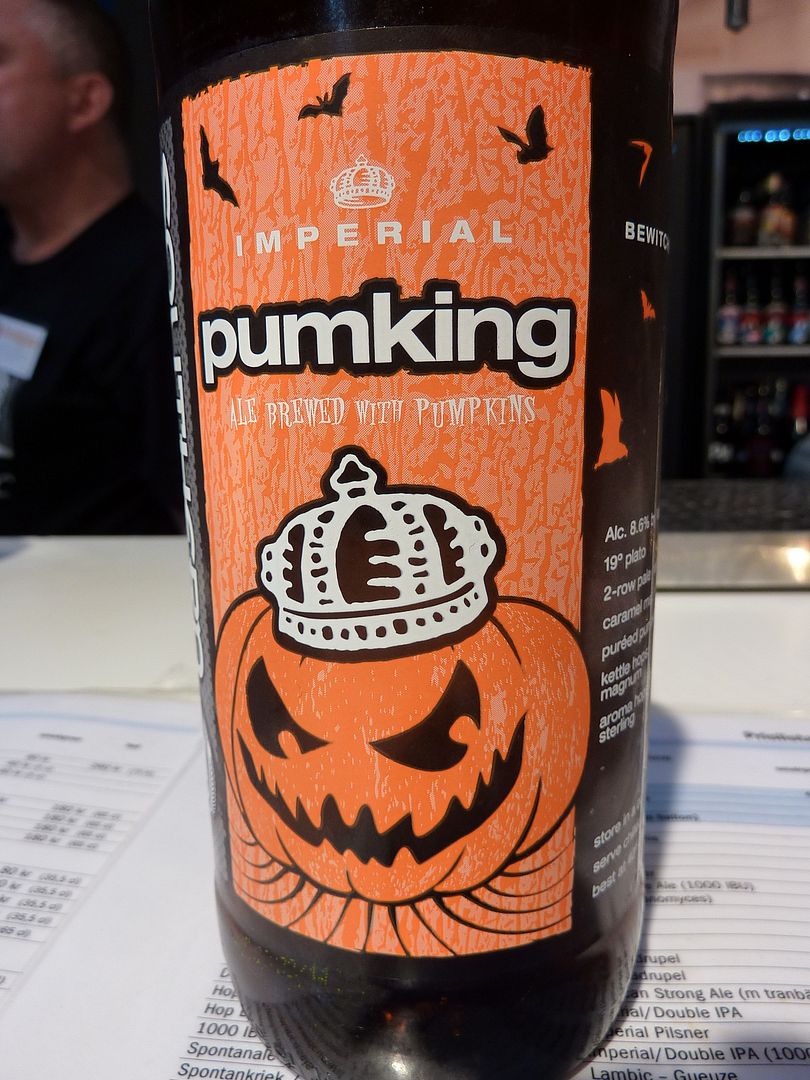 I tried this one last year!
It is like nothing anyone has ever tasted!




Pumking - Southern Tier Brewing Company



Unique and sweet candy pumpkin seed cinnamon goodness!!!
It is extraordinary!!!
I love this beer so much I want to have sex with it!

A:4,2
H:4,2
---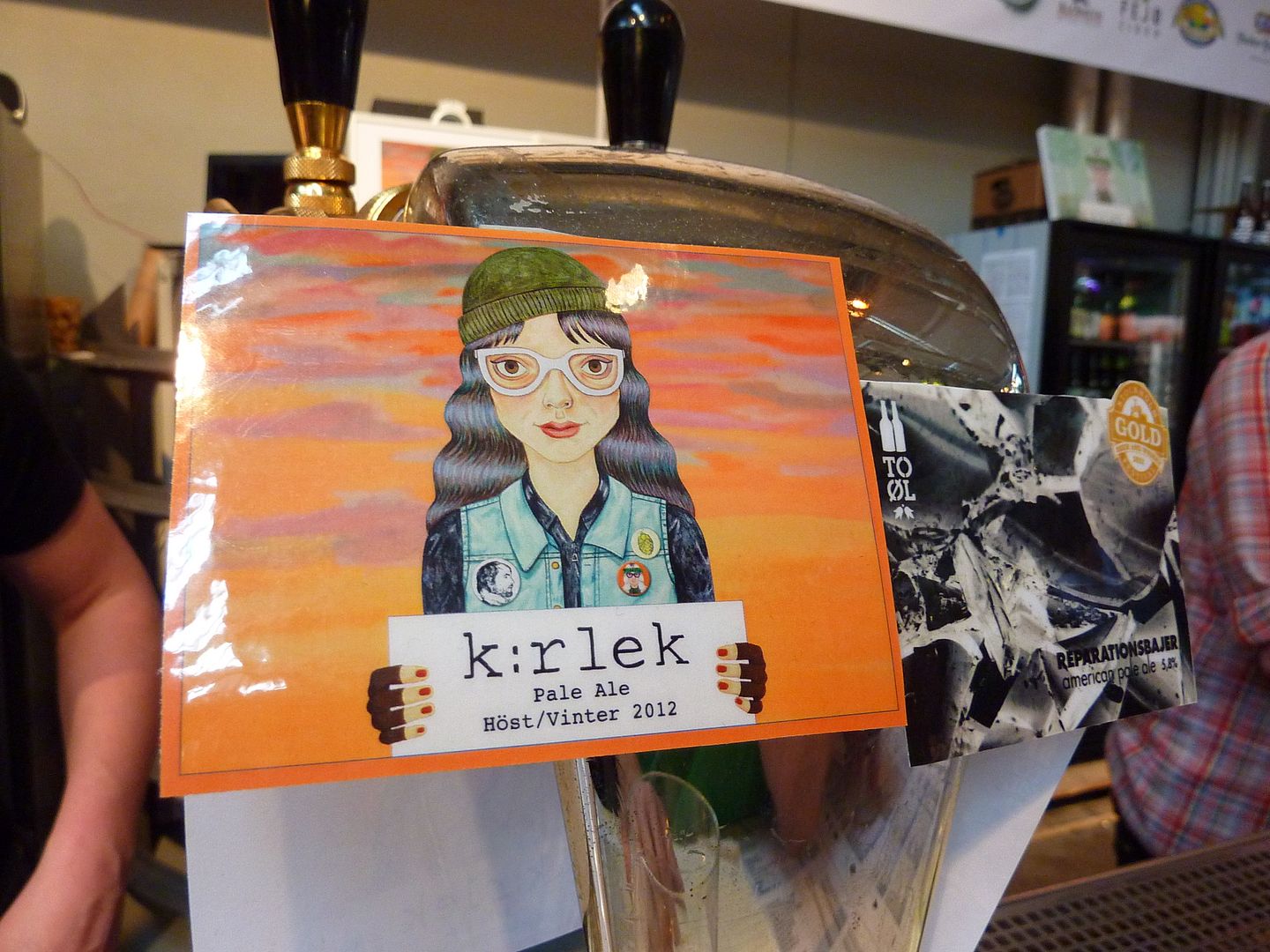 Mikkeller K:rlek Høst/Vinter


Dandy lion, cut grass. Very balanced and sharp.

A:4,3
H:3,7
---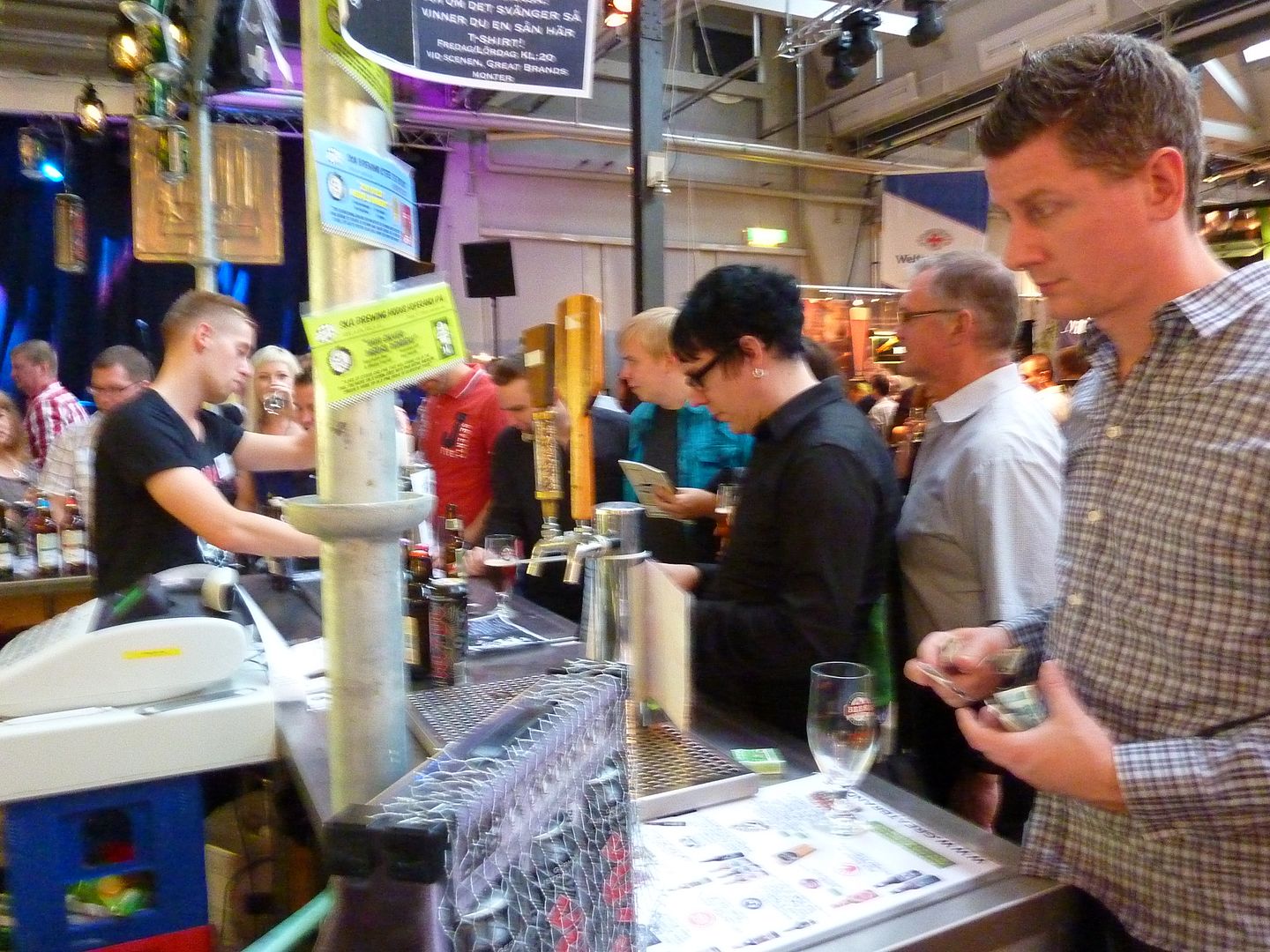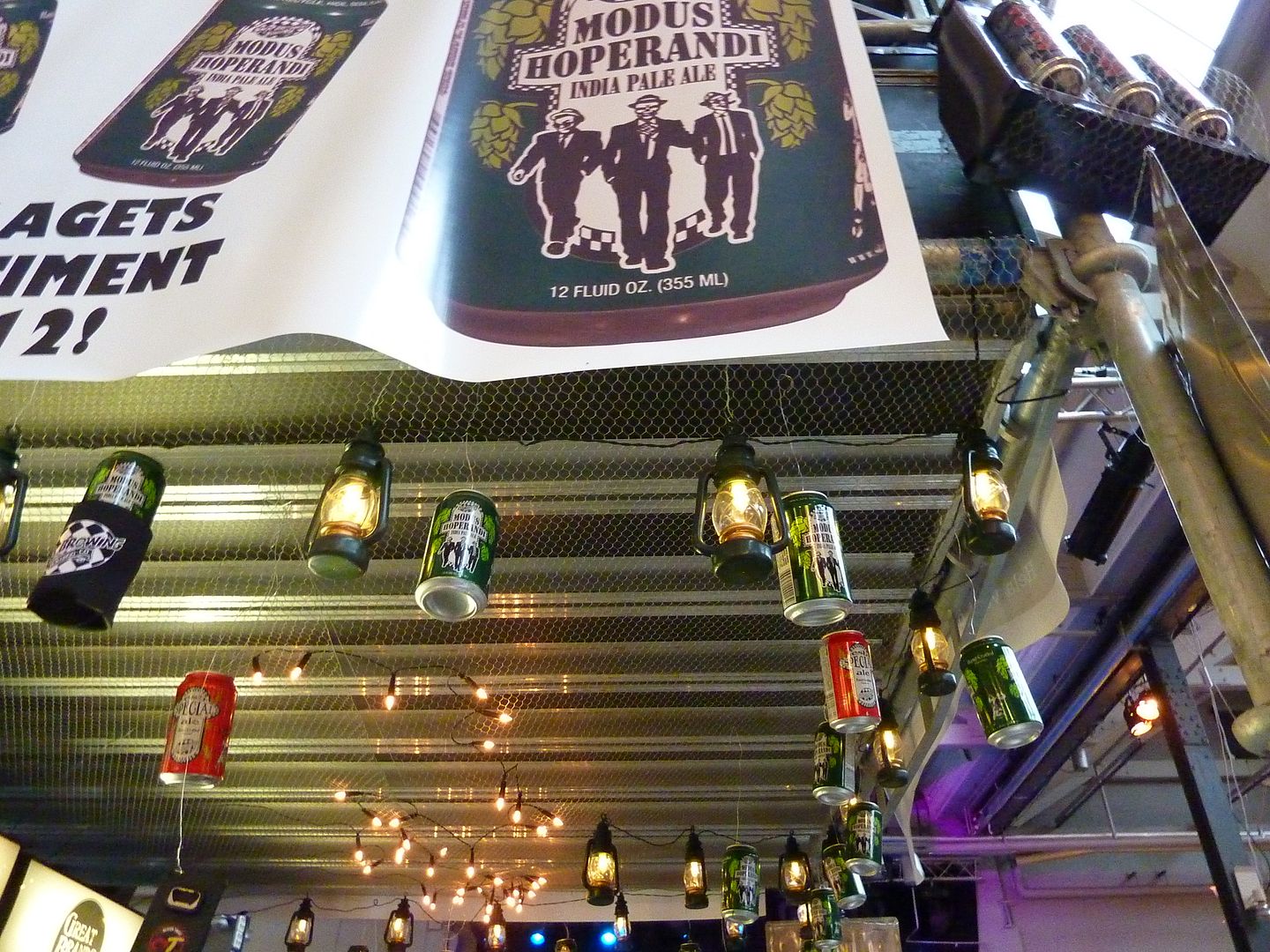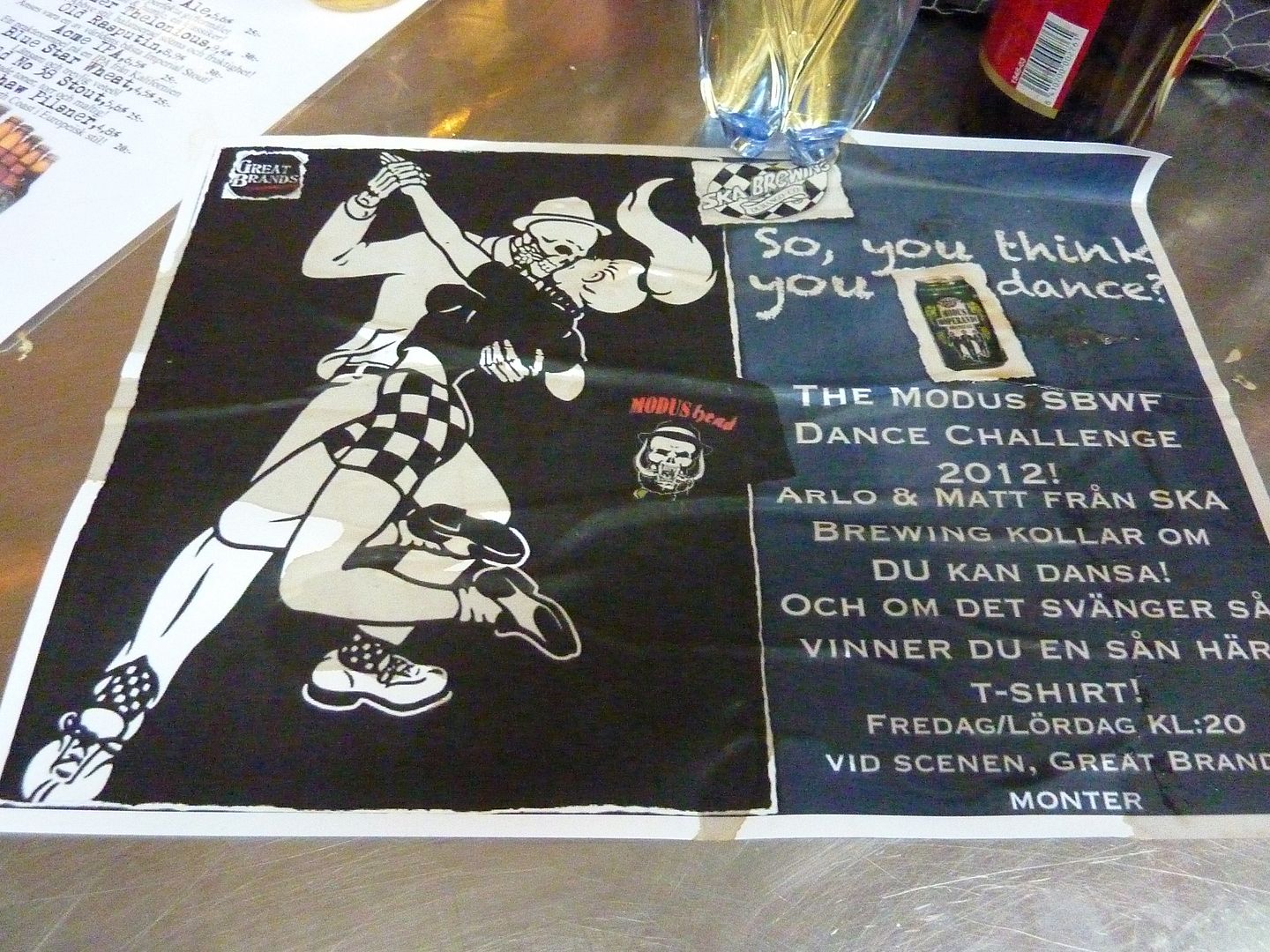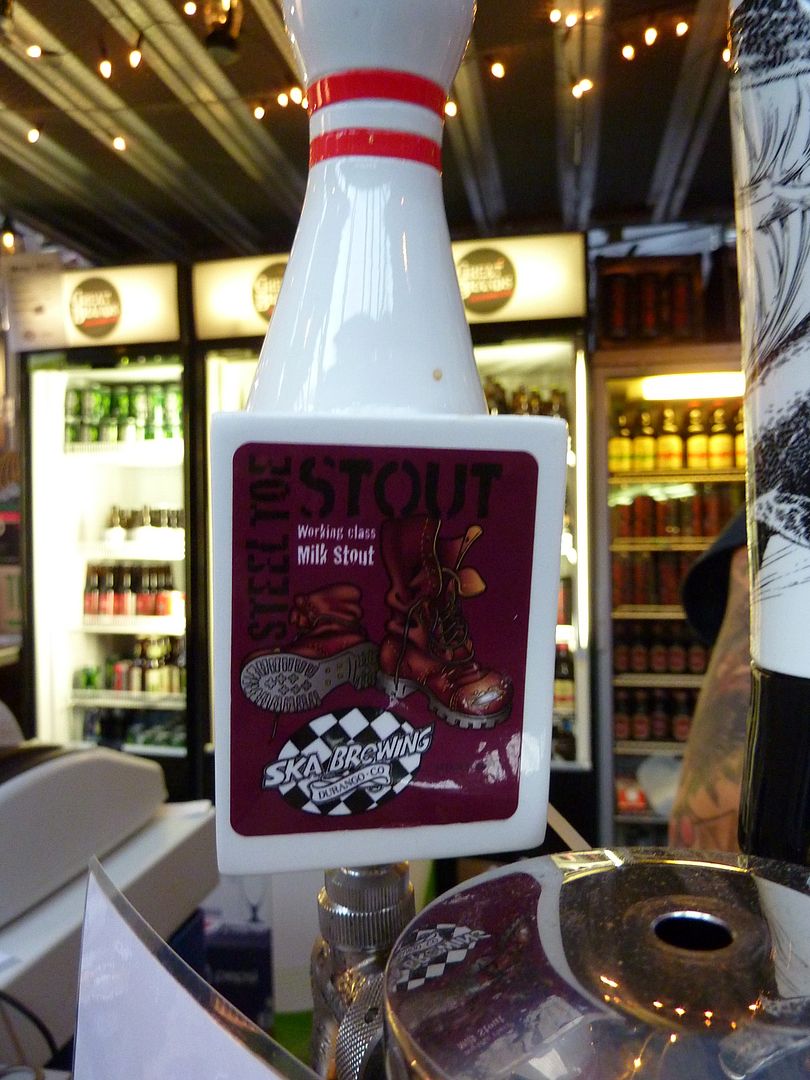 Steel Toe Stout - Ska Brewing Co.
Milk Stout
Starts with some acidic tones. A bit watery.
Too much carbonation for a milk stout.
Not very impressive.

A:2,8
H:2,5
---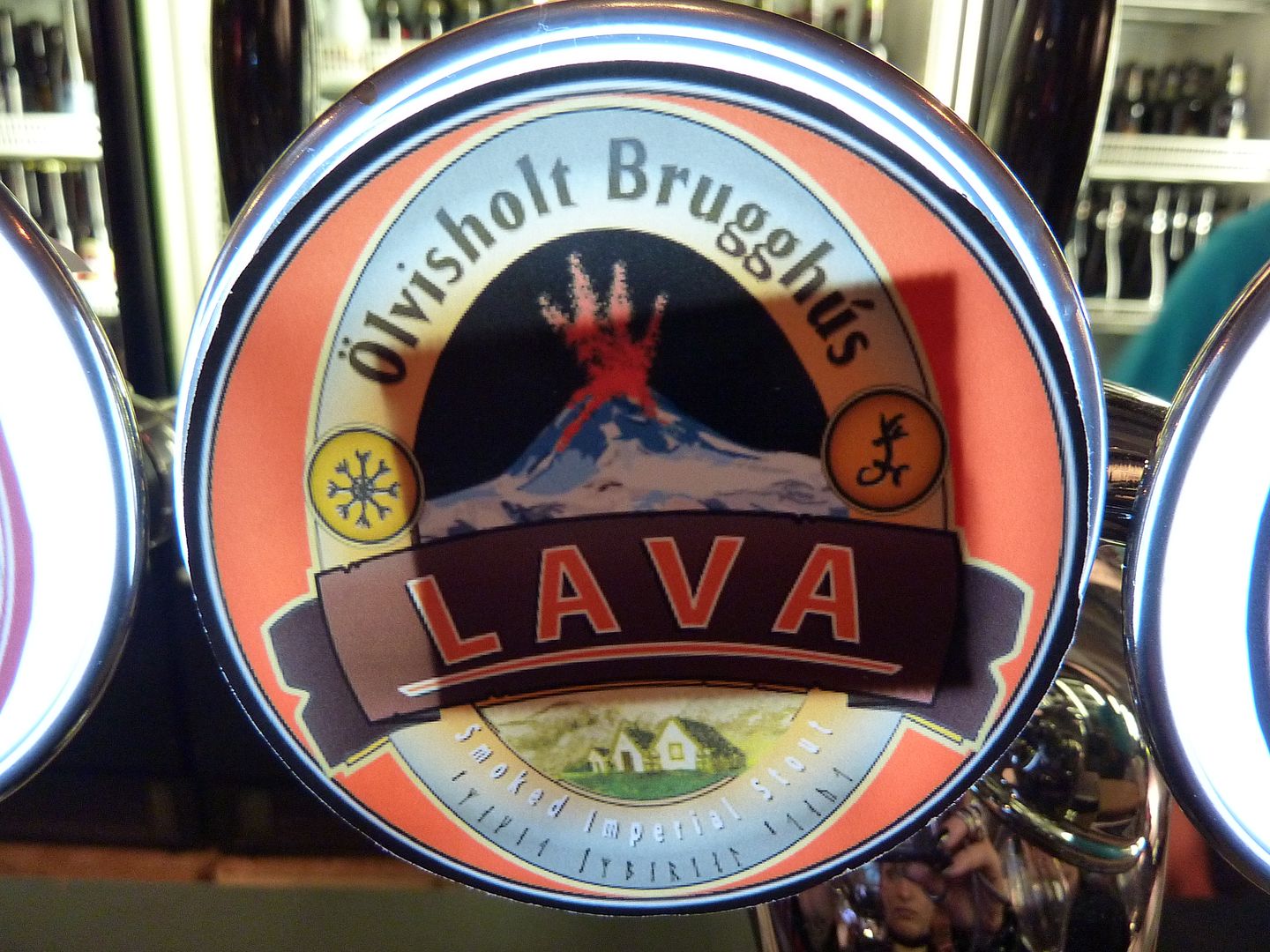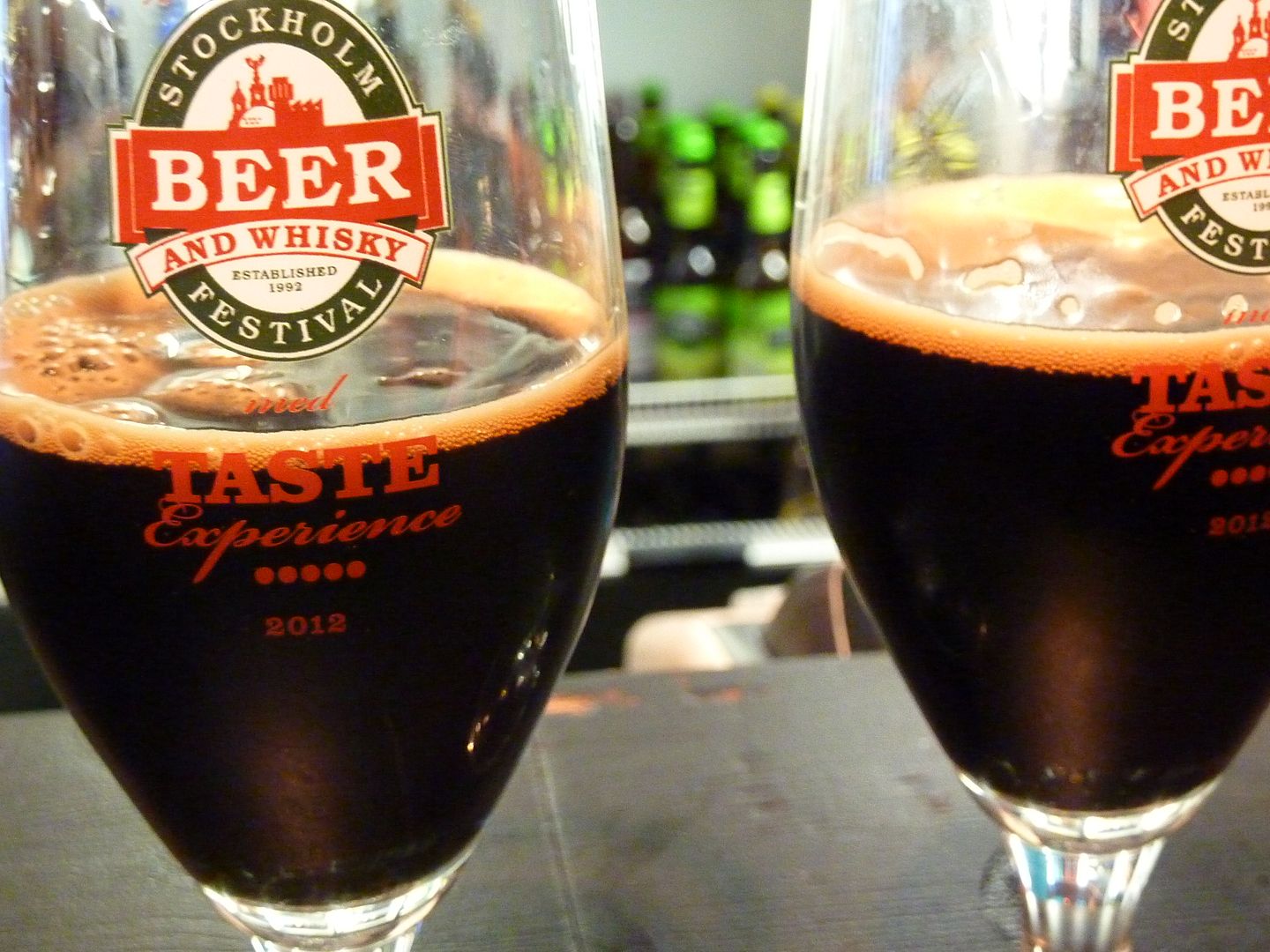 As always Lava is spectacular.
Ölvisholt Lava
On tap this year it was smoky dark sour chocolate. Nutty malty magic.

A:5
H:4,8
---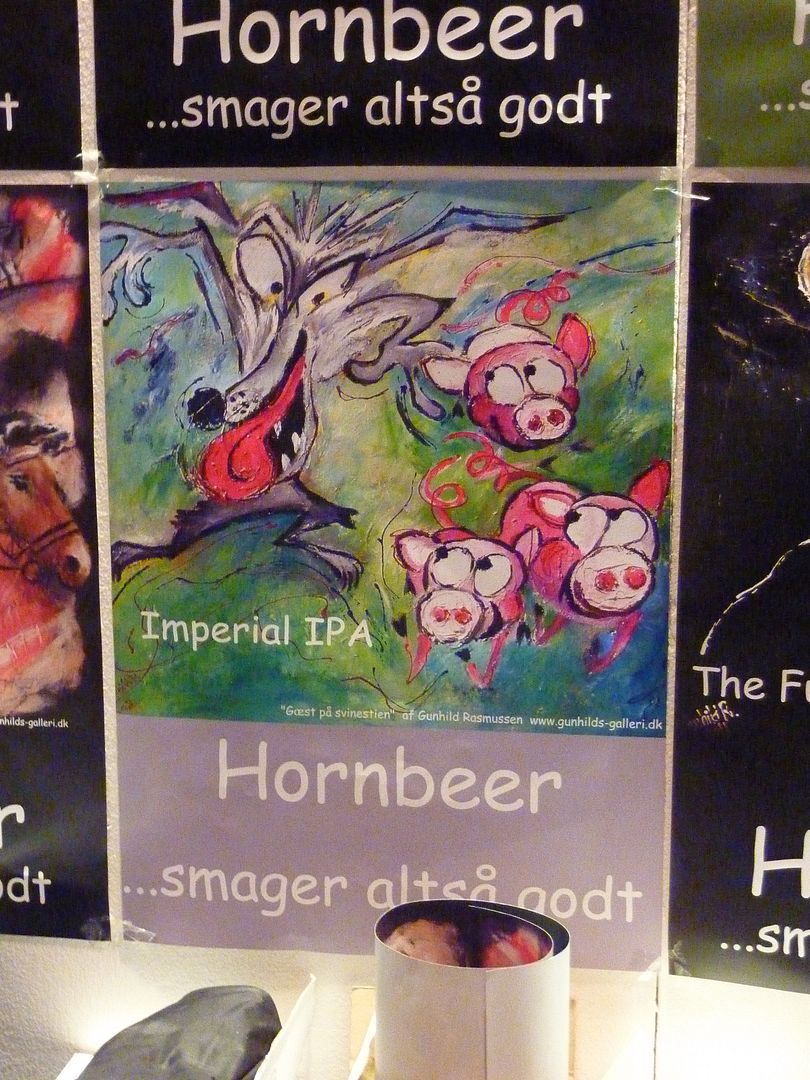 Hornbeer Imperial IPA



Sweet malts, bitter tones, a lot of garden aroma and wet hop tones.

A:4,1
H:4,5
---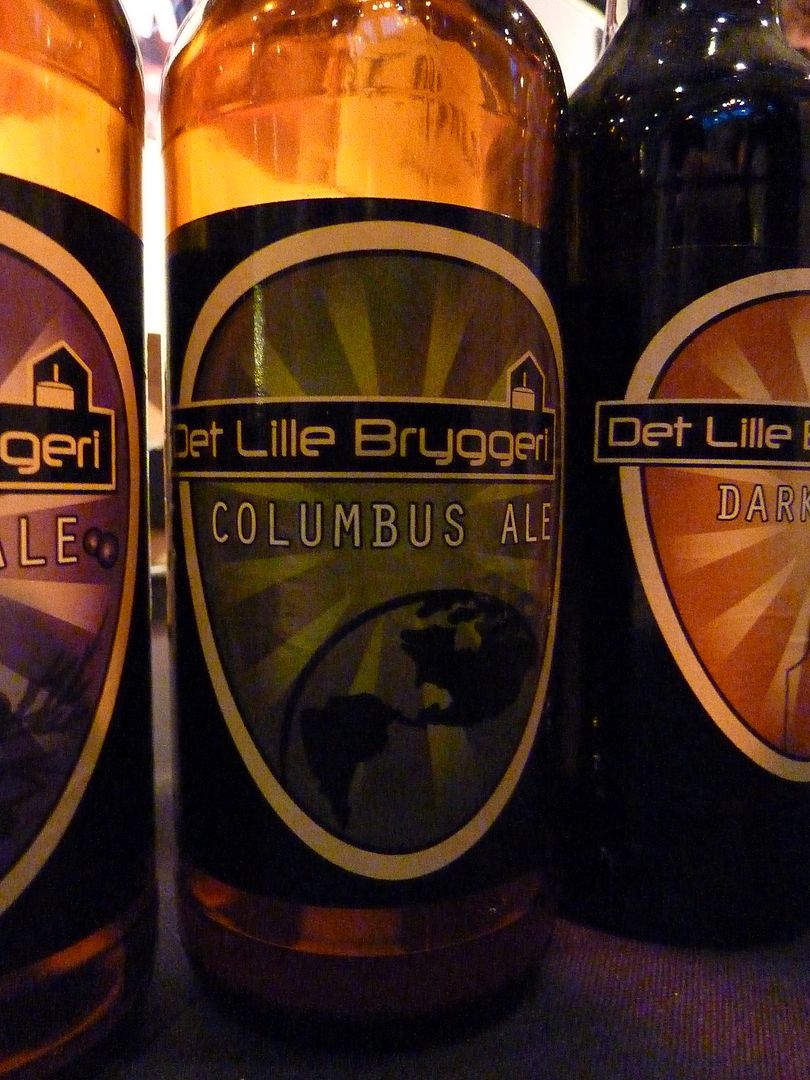 My new Danish discovery. These guys make really nice stuff. Everything we tried was tip top :)
Det Lille Bryggeri Columbus Ale
Liefy bitterness. Quite nice and smooth. Easy and flowery.
Good food-beer

A:3,7
H:4,2
---
Ok, but tell me who did NOT take a picture with Jeremy at the festival :D
Well that was the first day, the second day I met some beer-porn stars
but I didn't stick my hand down their pants :p
)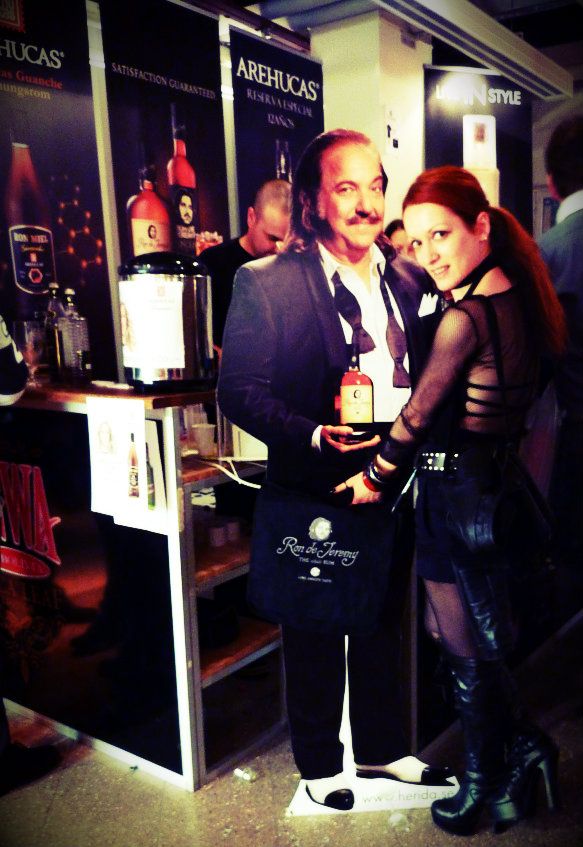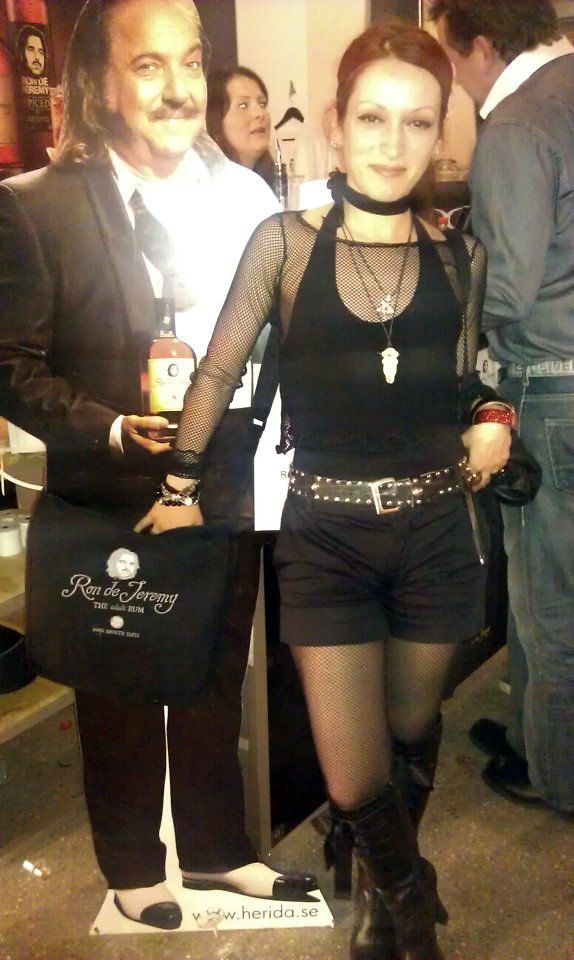 mmm Strömsholms brewery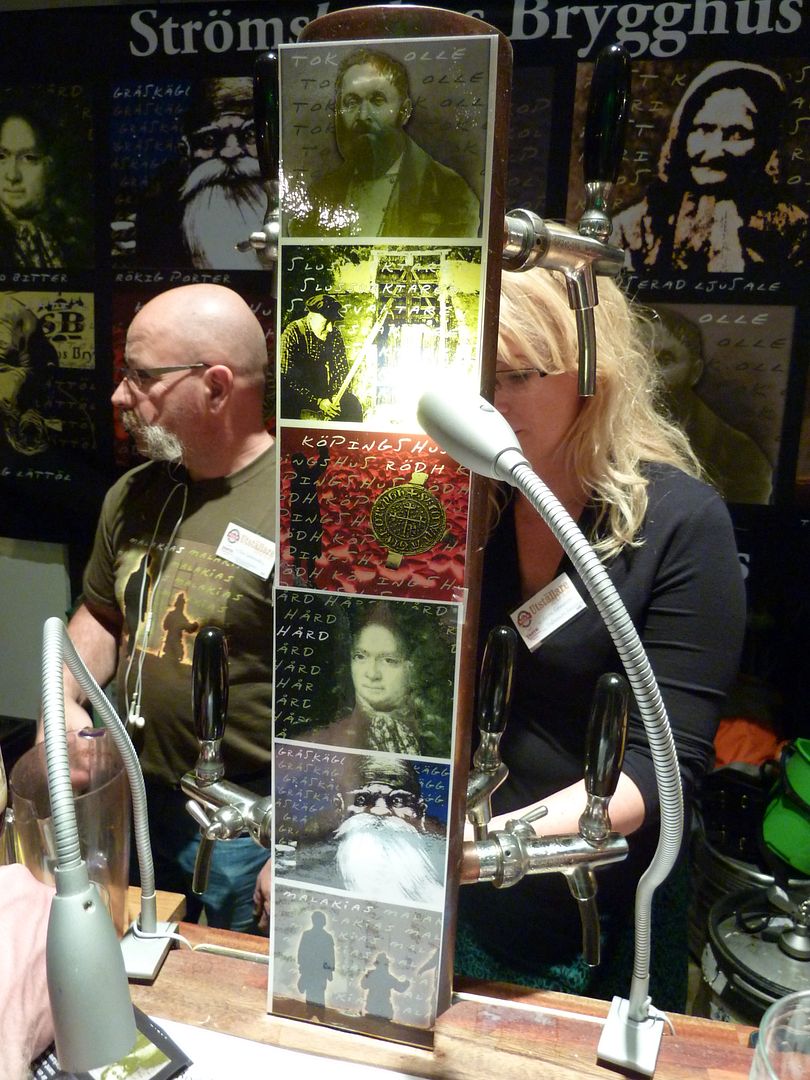 the masturbator ...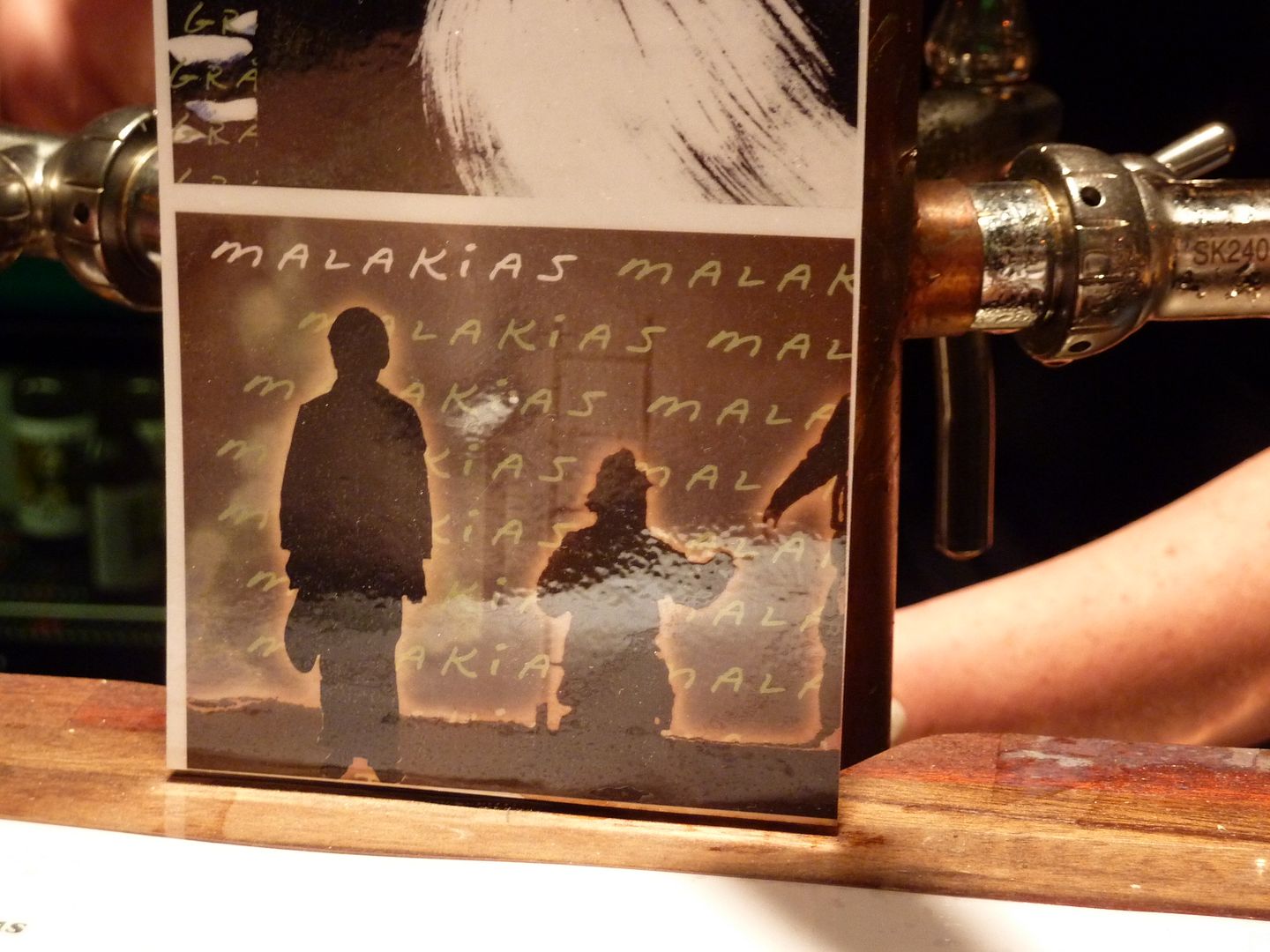 This year it was not as spectacular as last year. Still, it is a great smokey!



Strömsholms Malakias



Smokey nutty whiskey extravagant flavor

A:4,8
H:4,3
---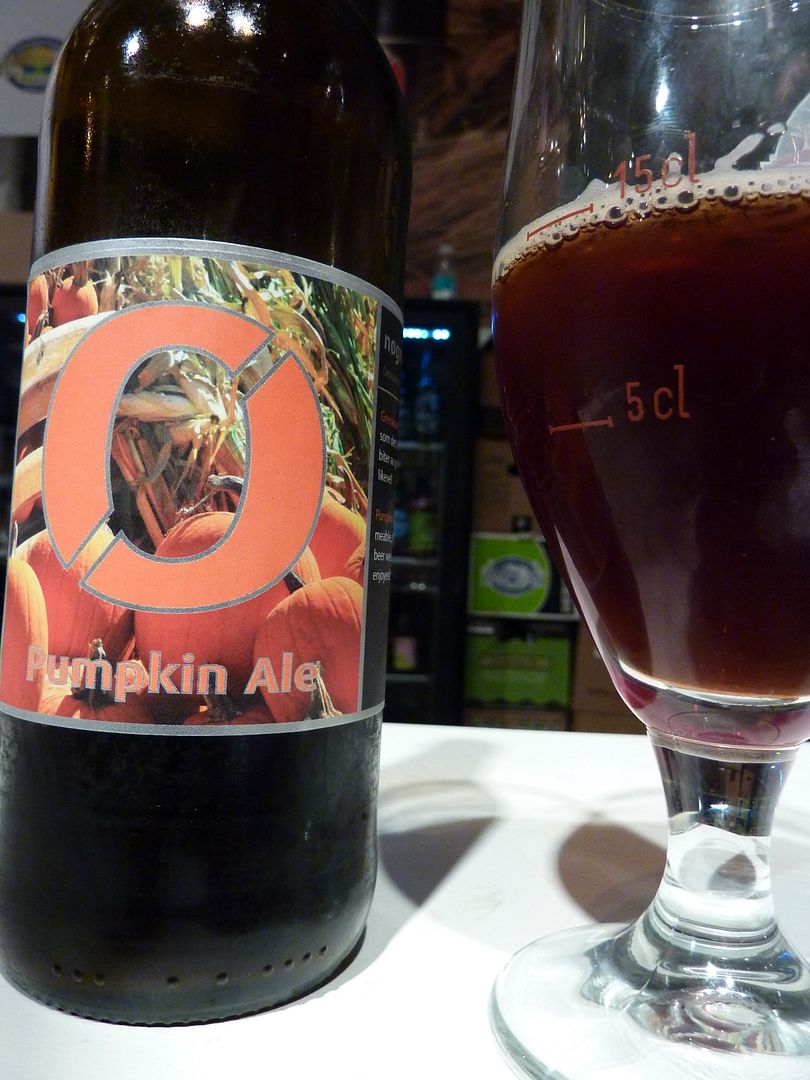 Nøgne Ø Pumpkin Ale



Weak perfume tiny flavor of pumpkin seed. too much carbonation. Disappears fast.
Quite balanced yet not very good

A:2,7
H:3,2
---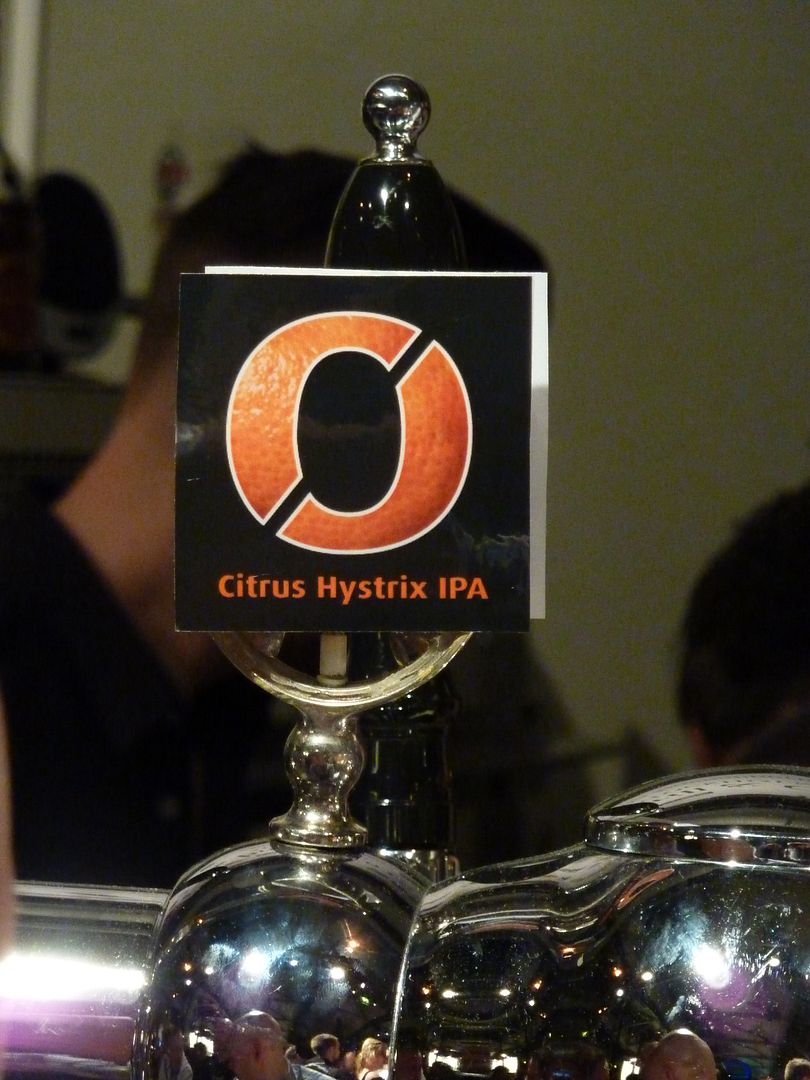 Nøgne Ø Citrus Hystrix IPA

Caramel malty grass
flowery
Autumn dry

A:3,9
H:3,8
---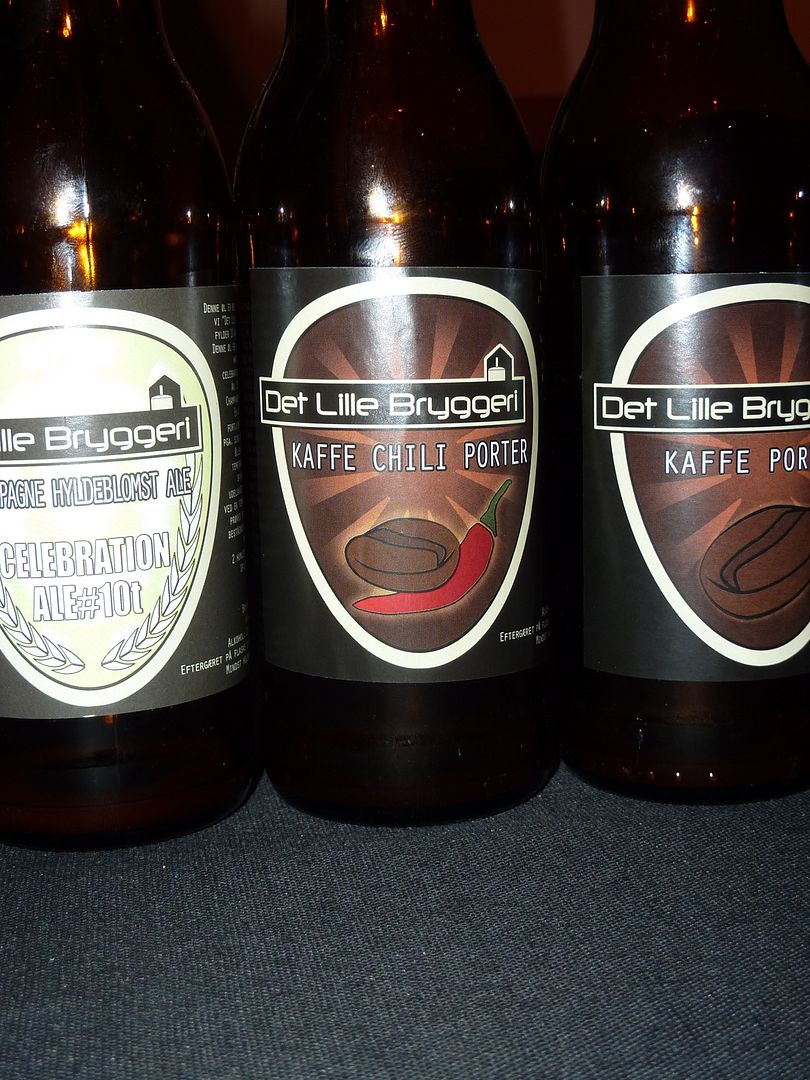 Det Lille Bryggeri Kaffe Chili Porter
Very intense chilly taste, up to actual chilly burning point.
Nice coffee nutty tones
But the chilly takes over.
Not very balanced.
Yet unique beer.
I like the extremes so this gets higher rating than it actually deserves



A:

4,8




H:

5
---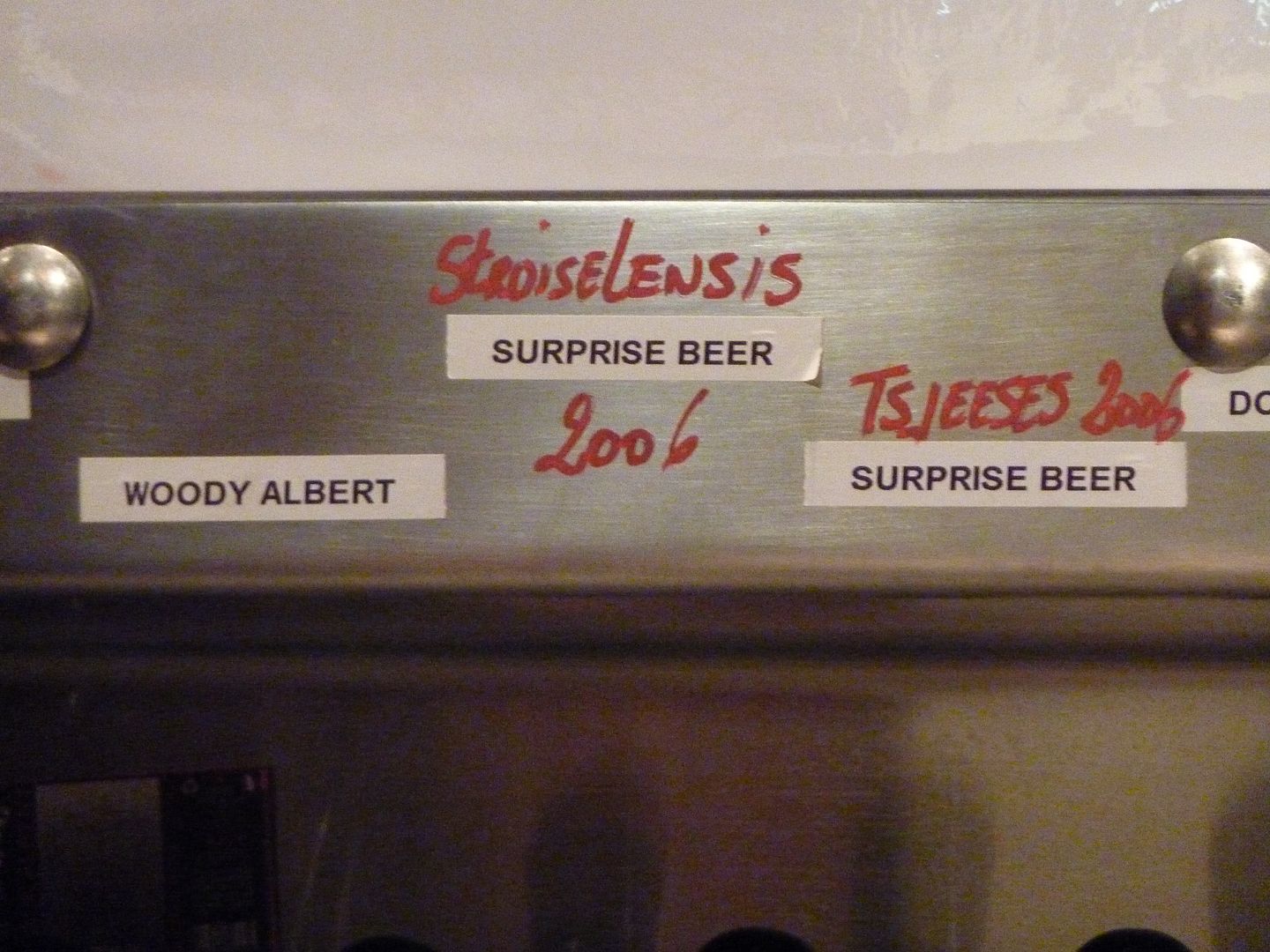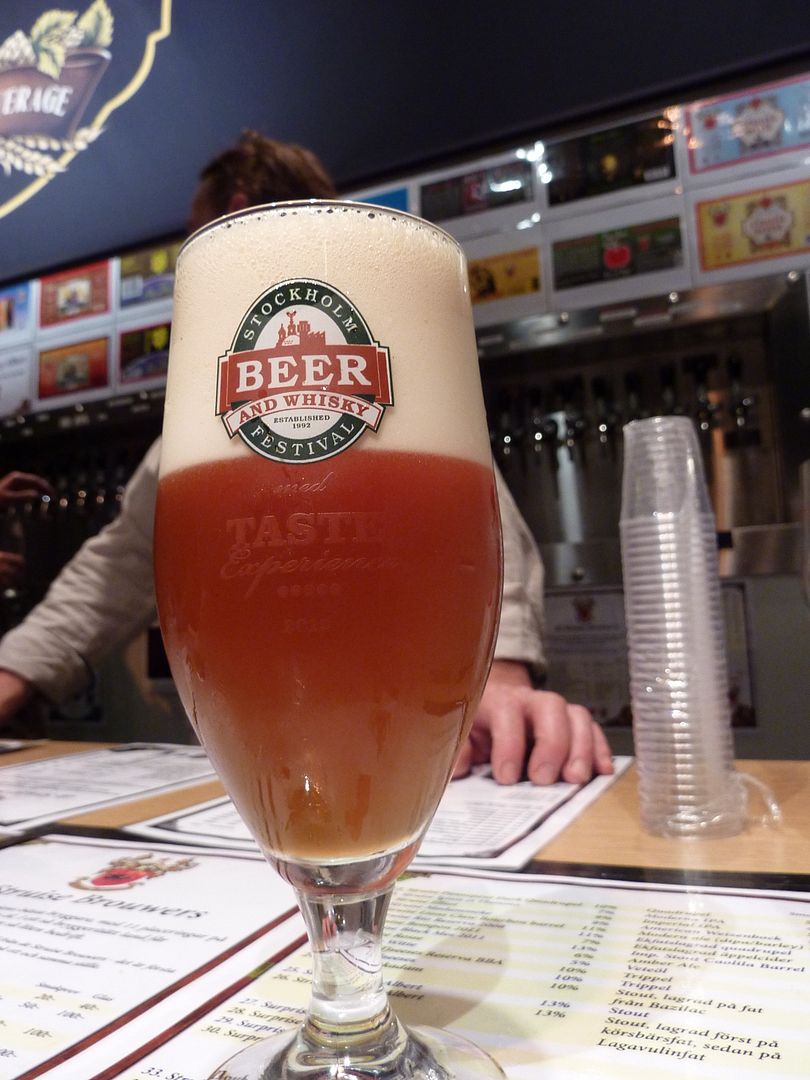 Tsjeeses 2006 x-mas beer

great vintage Christmas ale from 2006
Nicely aged x-mas beer.
Pine-tree, clove, sour-sweet malts.
It tastes and smells like Christmas after.
Beautiful brew.

A:4,2
H:4,5
---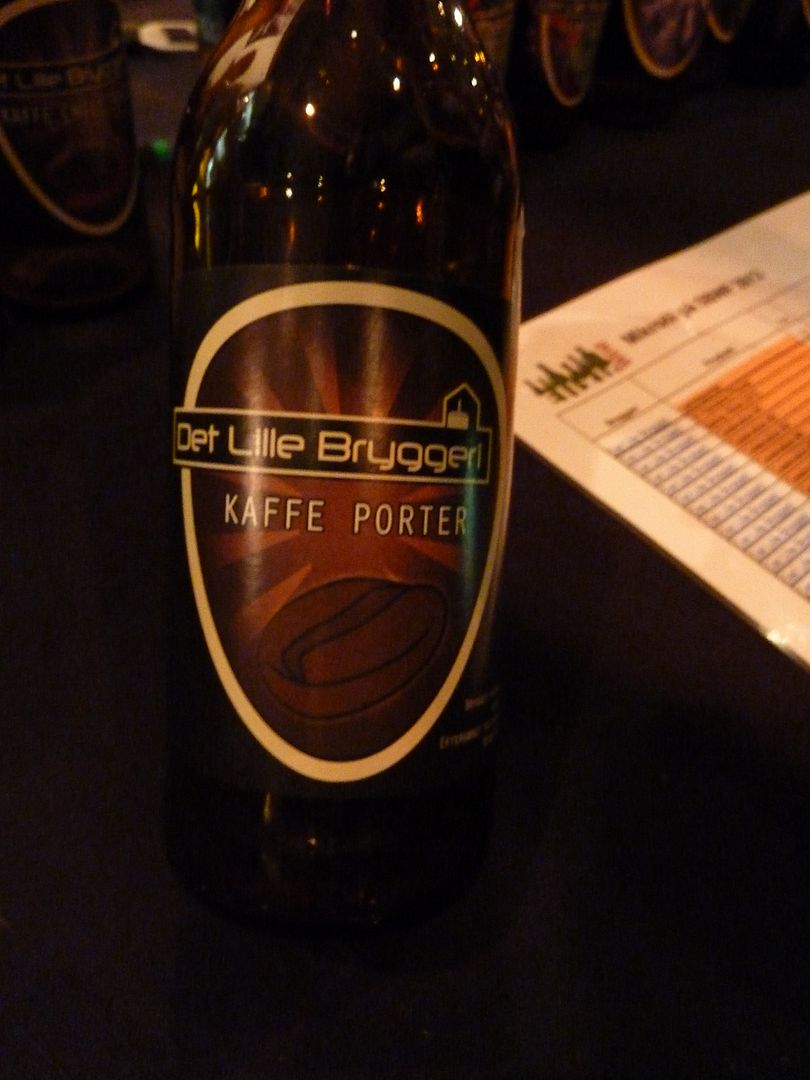 Det Lille Bryggeri Kaffe Porter

A really nice typical coffee porter

A:4,2
H:4,5
---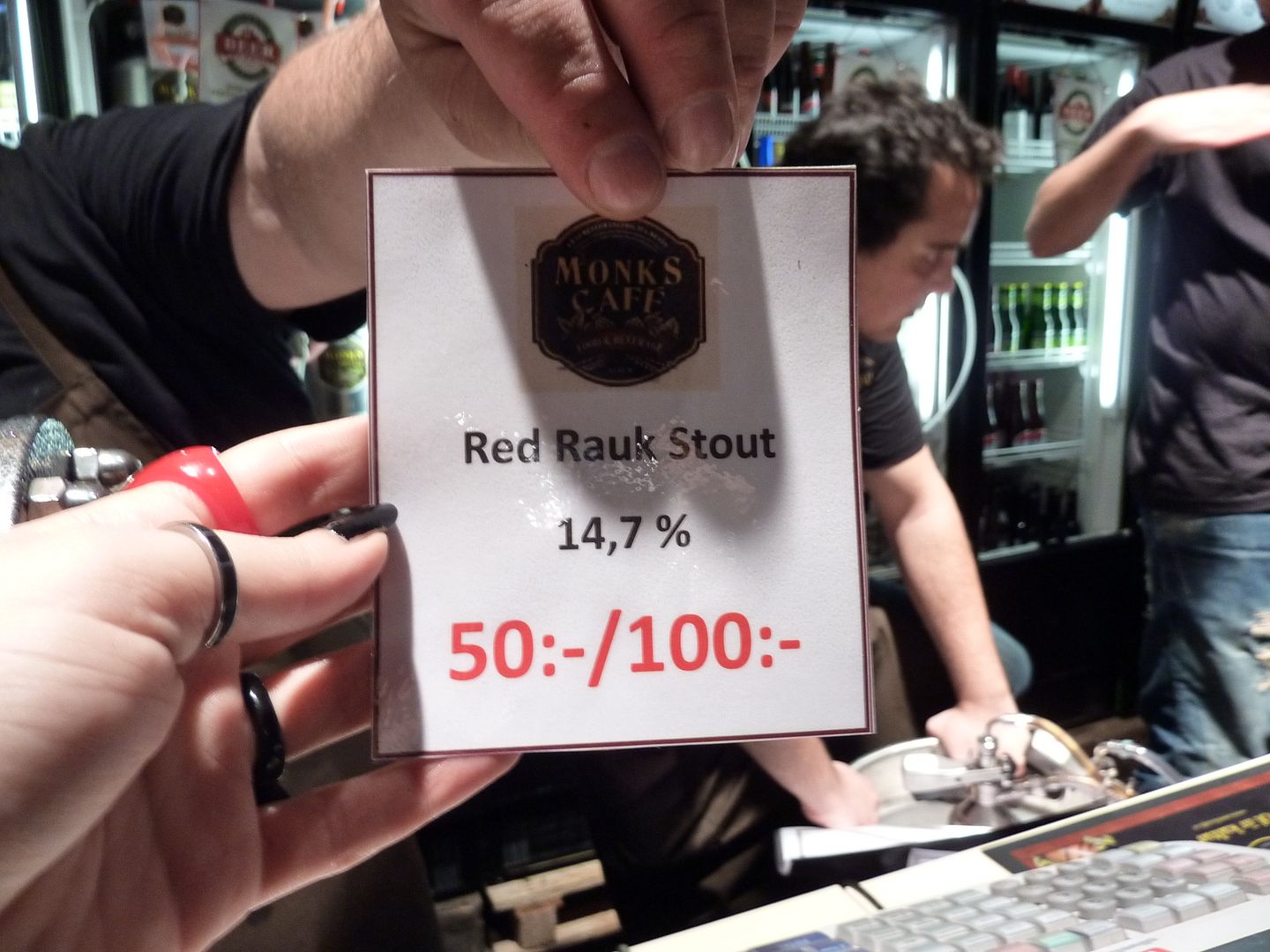 And now we come to the winner of the entire festival.
This beer is a special unique brew by brewers at Monks (
(I met the dude that makes it the second day, and almost with tears in my eyes I hugged him!!! :D)
Monks Red Rauk Stout
Sweet dark sausage. Grilled pepper. Burnt bacon coffee. Paprika. Thyme. Rosemarie. Lemon. Heaven.
Sweet chocolate nuts in chilly sauce.(on my notebook I wrote : best beer of the festival so far)
This brew gets my outmost respect for the fact that it is a 14,7 % alcohol beer yet you do NOT feel the alcohol!
I have no idea how is that possible!!!

Instead you get attacked by this orgy of roasted barbeque of little baby angels!!!
I LOVE this beer so much that I'd cheat on that other beer from before (pumpking), marry this one, and raise a family of tiny little beers.
A:5!!!
H:4,5
---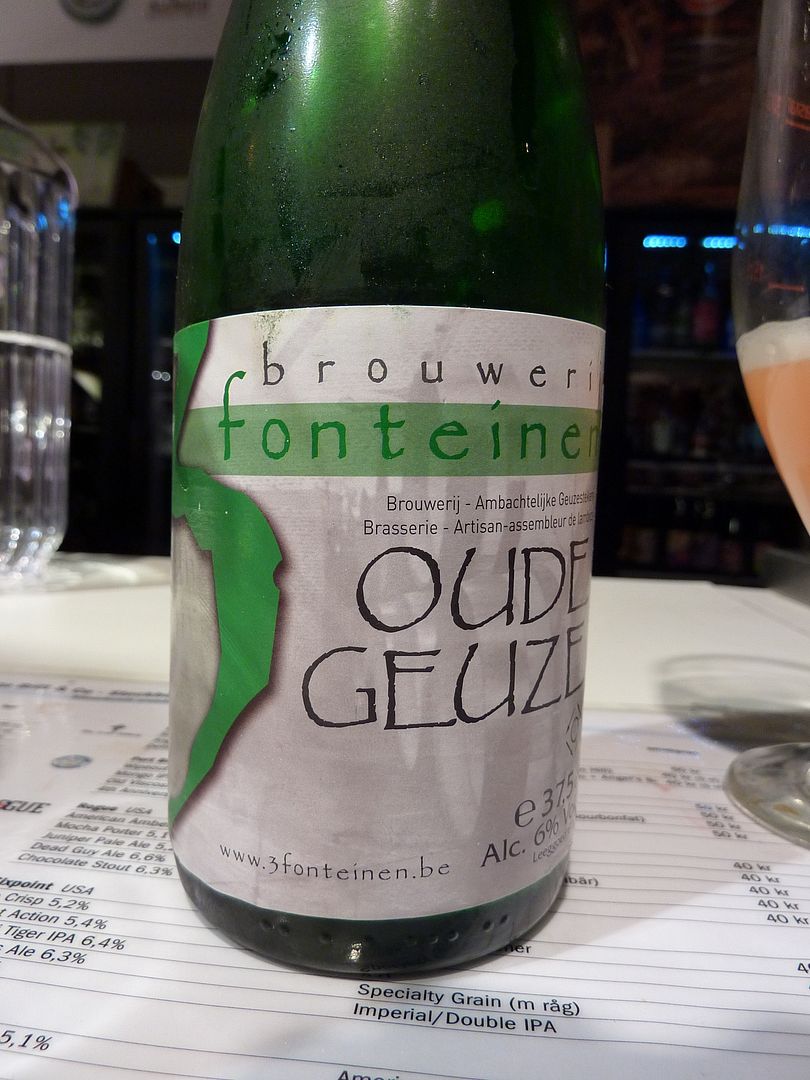 3 Fonteinen Oude Geuze



Super sour refreshing lemony urinal tone.
This is not a beer. It is a lemonade.
Not a big lambic fan, yet for being a lambic it's alright.

A:3,2
H:3,5
---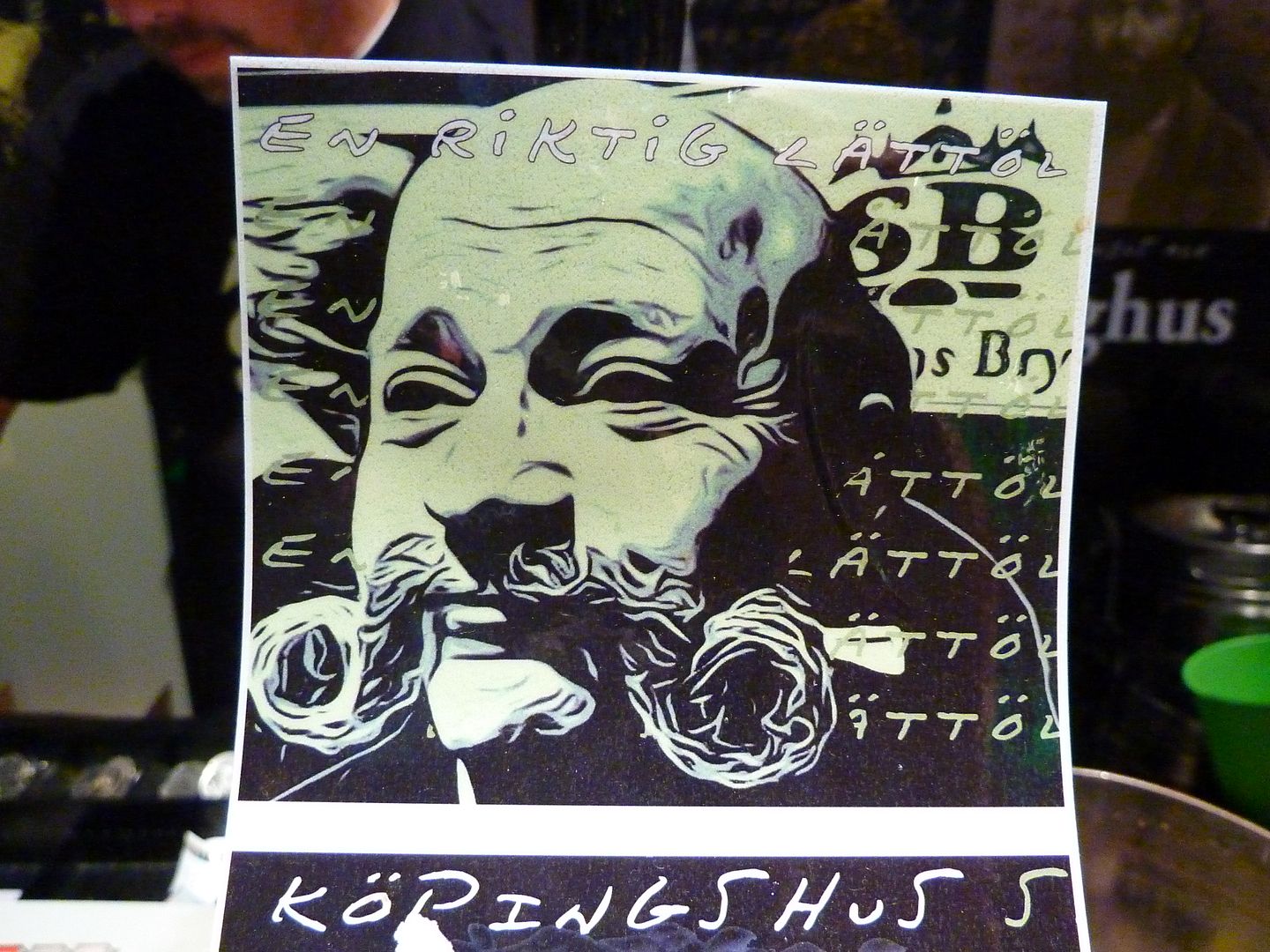 Henrik was lured into trying Strömshoms' light beer. In the menu it says: A really light beer
I guess they are playing with the word real/really here, because all light beers are not really real beers. Rather piss. And they want to prove that one good brewery can make a good light beer.
However, a light beer ... is a light beer ... why really bother.
It was like someone took a good beer and added lotsa water in it.
So I wrote on my notebook:

Strömsholms En Riktig Lättöl

Not as horrible as other light beers. It has a flowery character but not my cup of tea. I would have given it a 1
but only for the effort to prove a point I'll give it an extra point.



A:

2




H:

1,8
though it tasted like this:
and it touched the drain as soon as we saw one ... sorry mister stache man ... we no like light beer -_-
---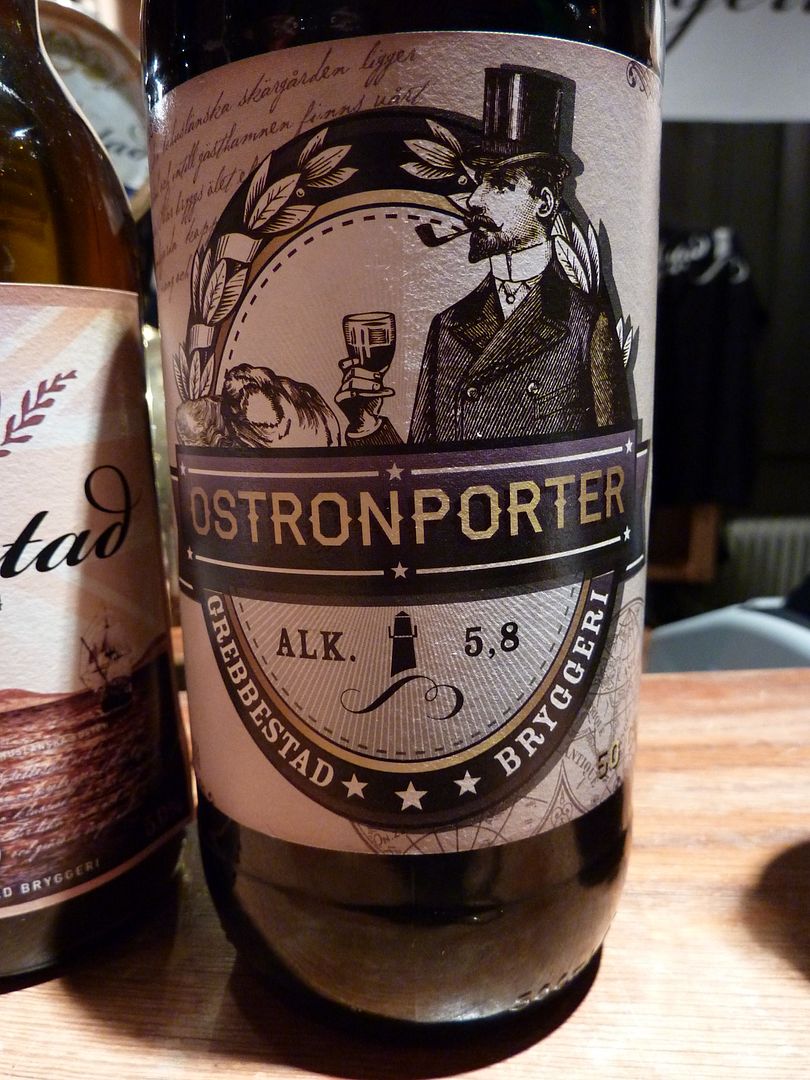 Now this was interesting.
And it's a good thing it is available in the store :)
Grebbestad Ostronporter

Sweet malts slight bitterness. Spicy finish. Winter bok feel. Very nice spiciness.

A:3,5
H:3
---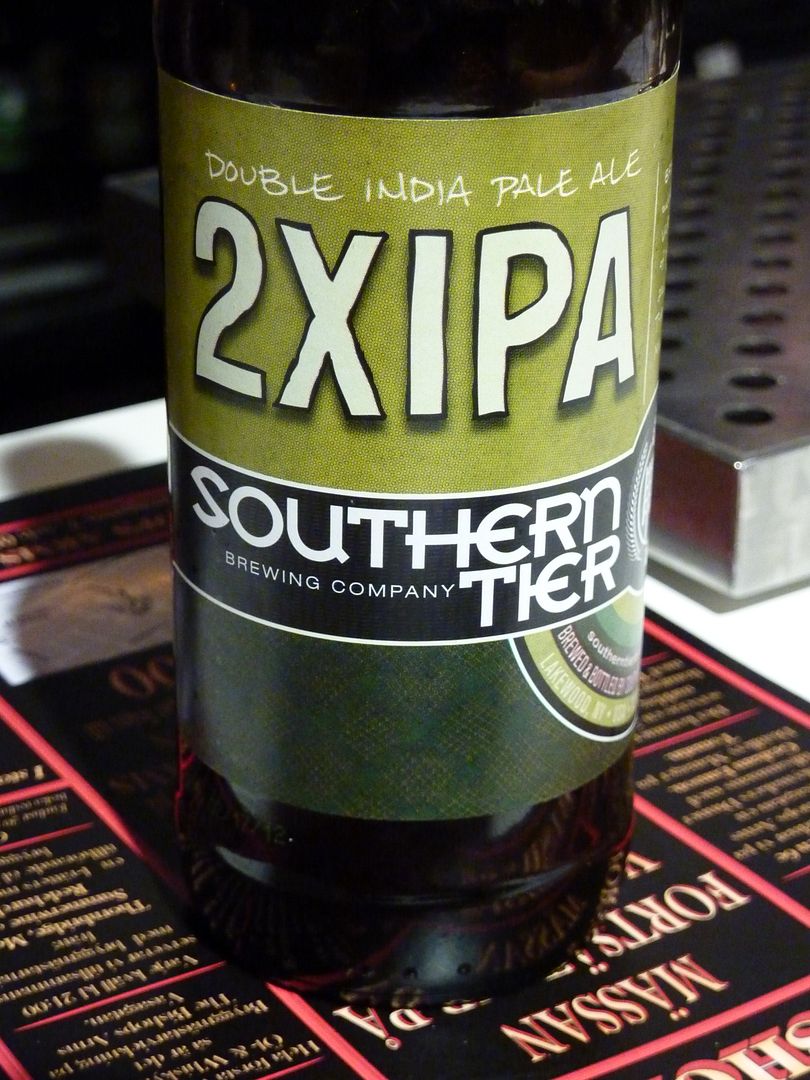 2XIPA - Southern Tier Brewing Company

Bubblegum grass. Great Ballance. Fruity Flowery.
Lots of uidentified mild garden perfumes.
A:4,5
H:4
---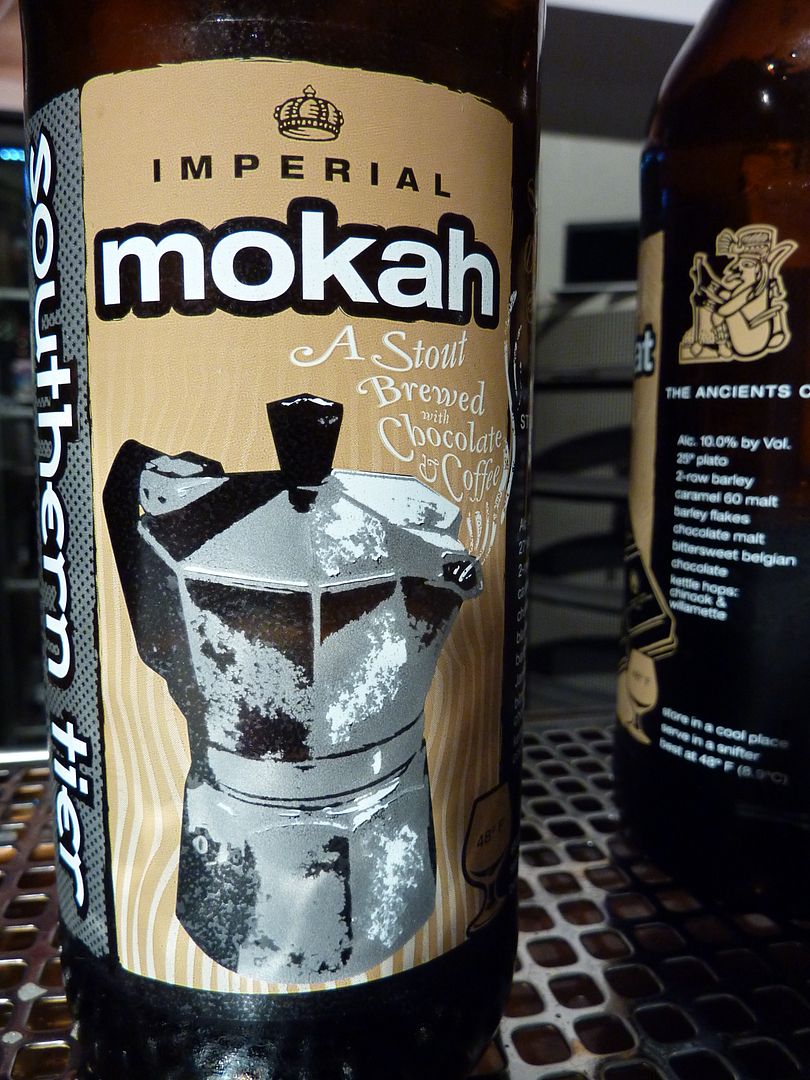 This one I tried last year as well


Mokah - Southern Tier Brewing Company

A great flavor of chocolate moka
A guarantee pleasure melting smoothly in your mouth

A:4
H:4,5
And it was a nice way to finish the first day of the festival :)
toodles till tomorrow ...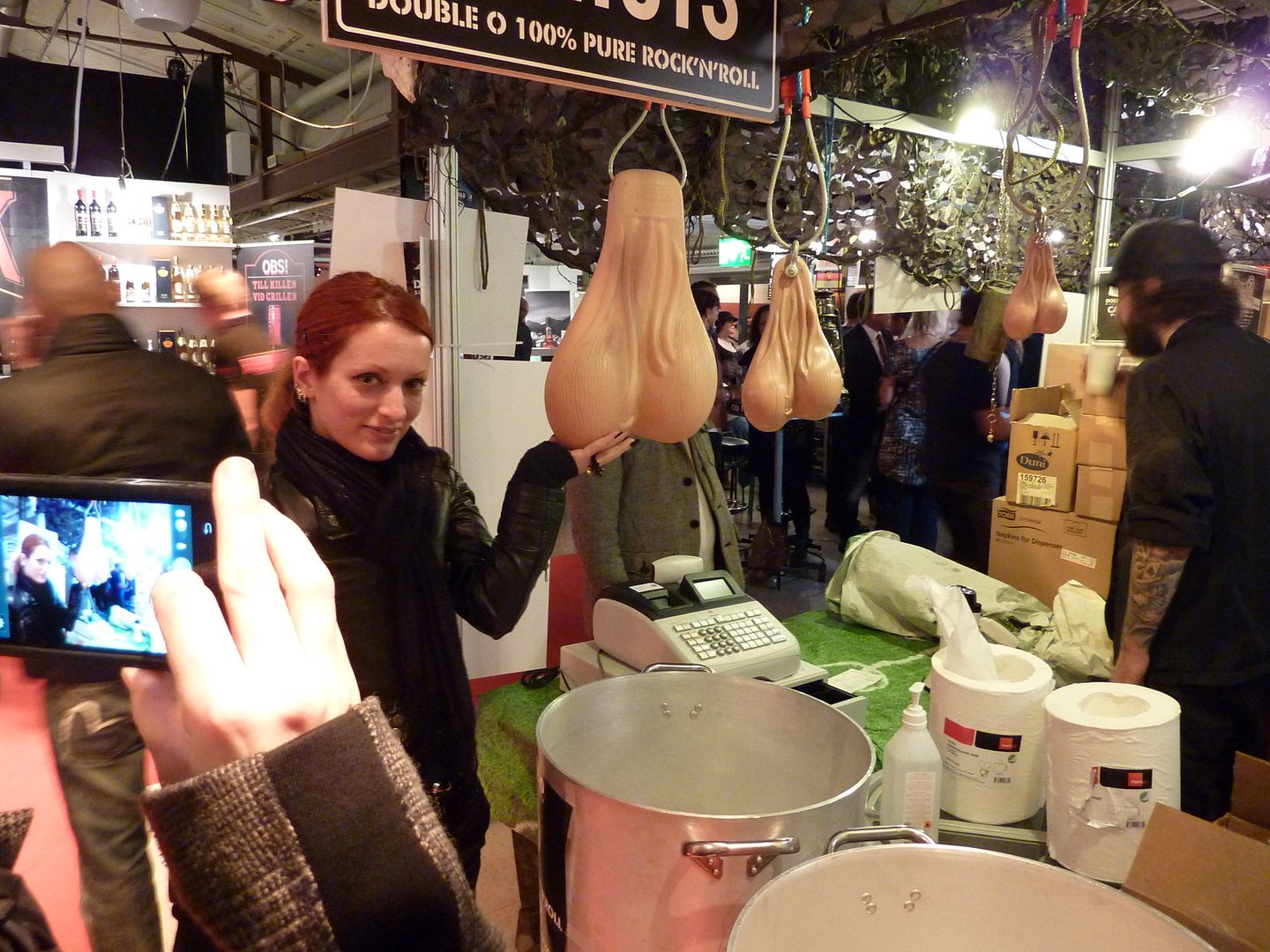 ( I tried Double O last year at a rockabilly bar and i left it on the bar as it was after one zip. Horrible shit. It probably tastes like sweaty dirty bull testicles)
Beer And Whiskey Festival 2012 Day II coming up next :)
to be continued ...