The second weekend
.
26 beers. And with that, it is 47 beers in total this time.
So here, on day two of the beer and whiskey festival, we had lovely Nadia with us.
So I'm going to add her ratings as well in this entry.
***Those beers that we didn't want to rate again since we've tried too many times already (or rated the first day already) have only Nadia's ratings
Quite interesting to see how our taste is at times much the same and other times diverse a lot.

And as I said, remember, I write exactly what comes to mind when i taste a beer. I am not a pro.
Here we go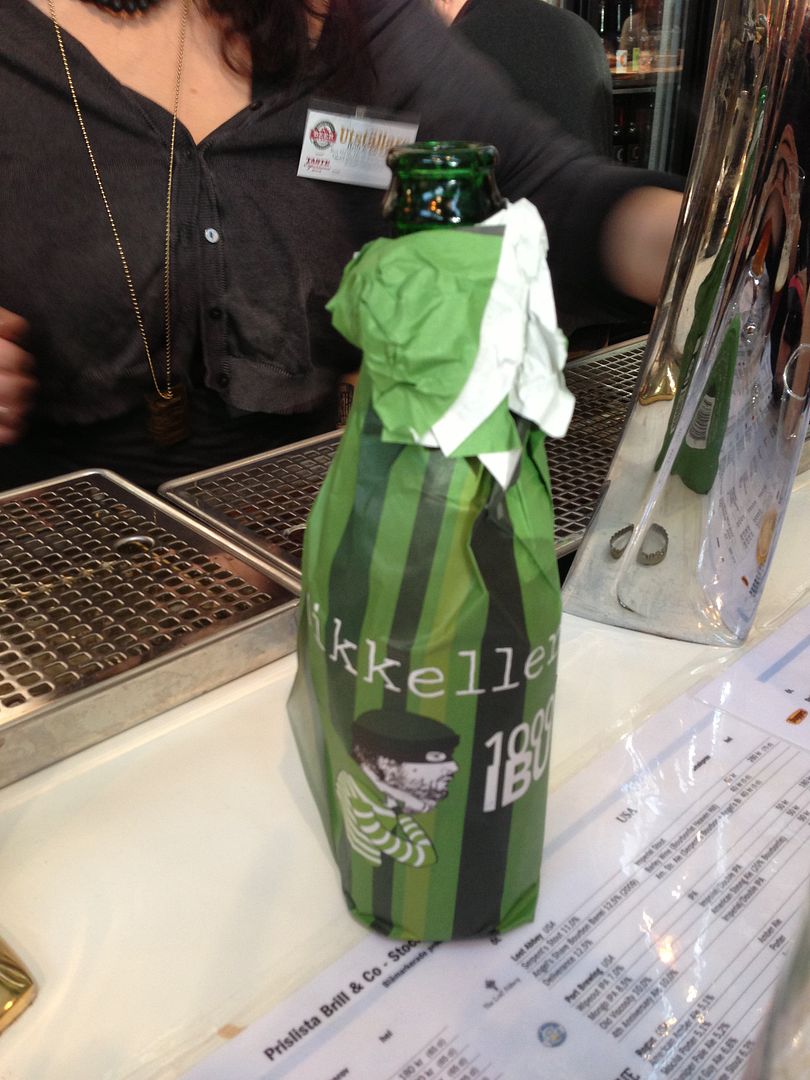 1000 IBU - Mikkeller
Round bitter burnt sugar. Nice candycane feel!
A:5
H:4,8
N:4,5
-------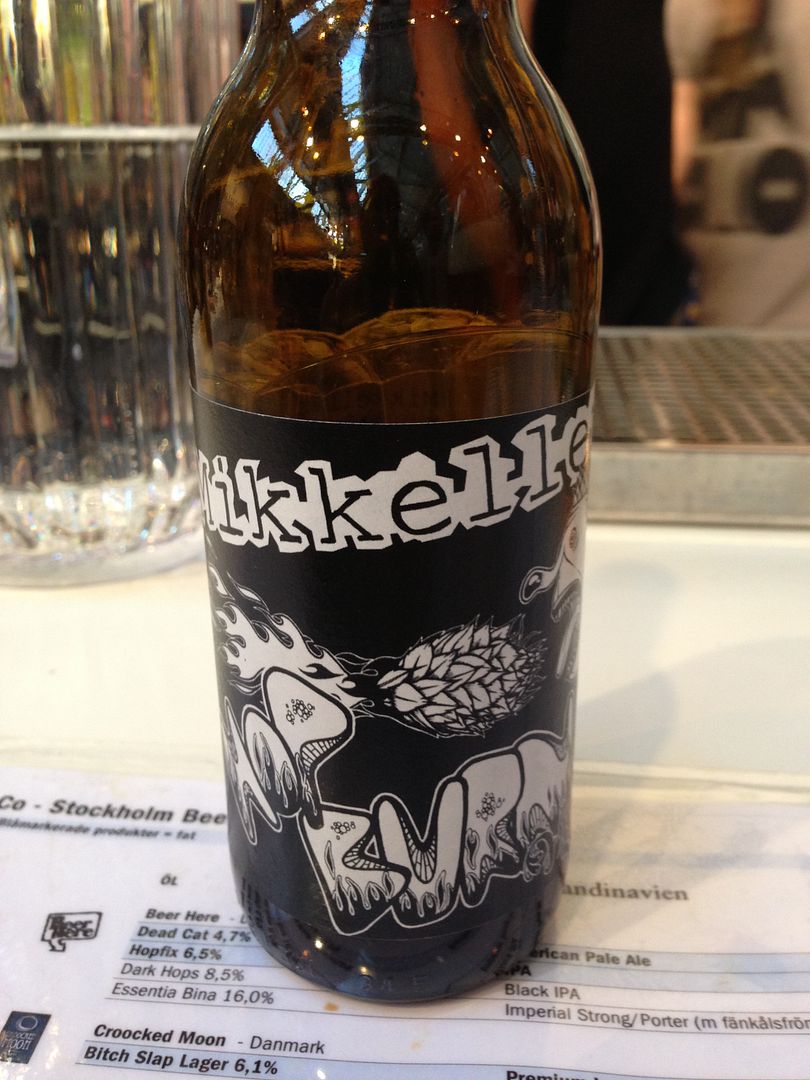 Hop Burn High - Mikkeller
Bread-y light bitter "light"
A:3,8
H:4,6
N:3,5
-------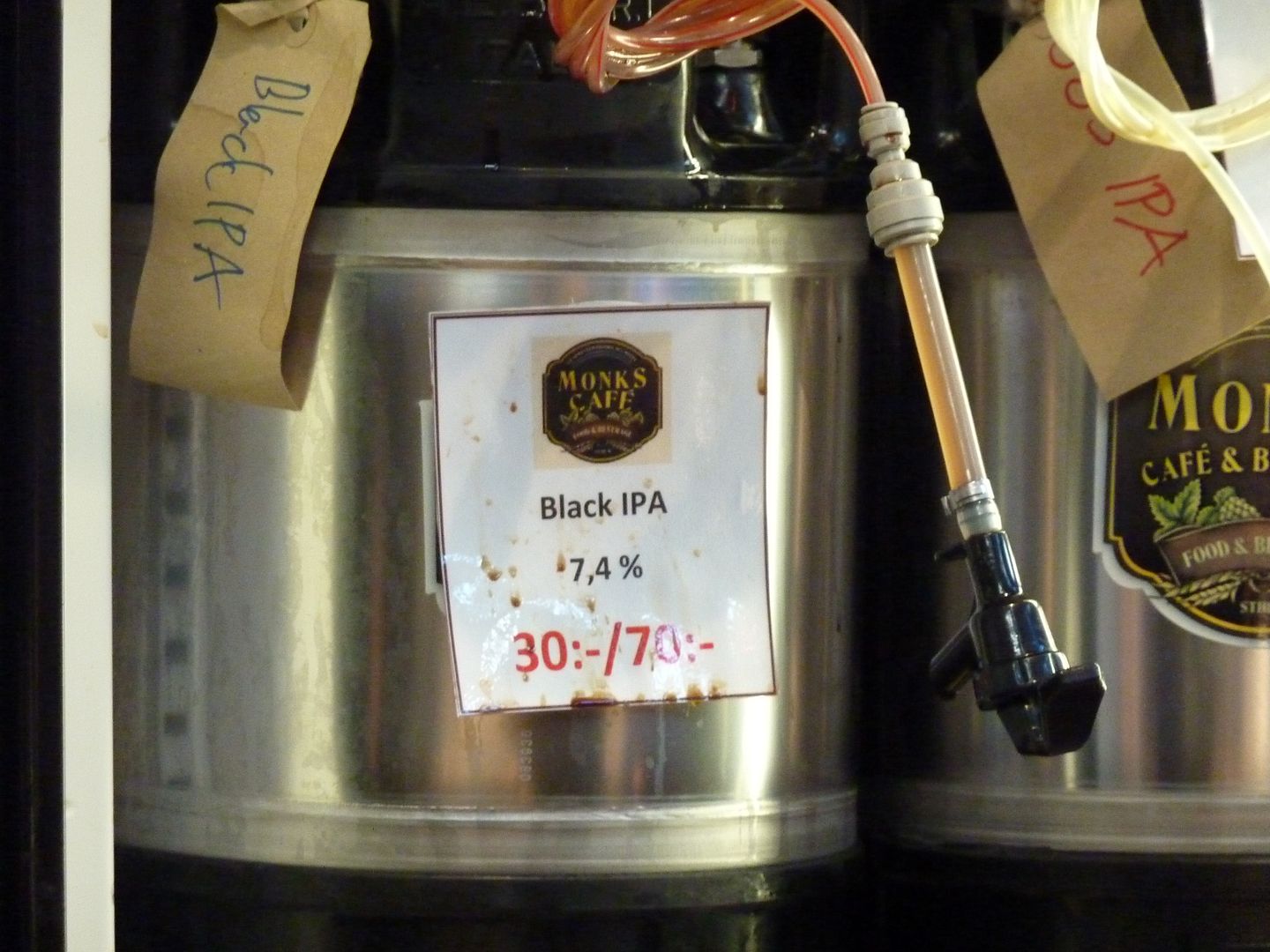 Monks Black IPA
Smooth nice coffee bits. Very pleasant.
A:4,2
H:4,2
N:4,3
-------
***
TiTAn IPA Great Divide
N:4,2
***


------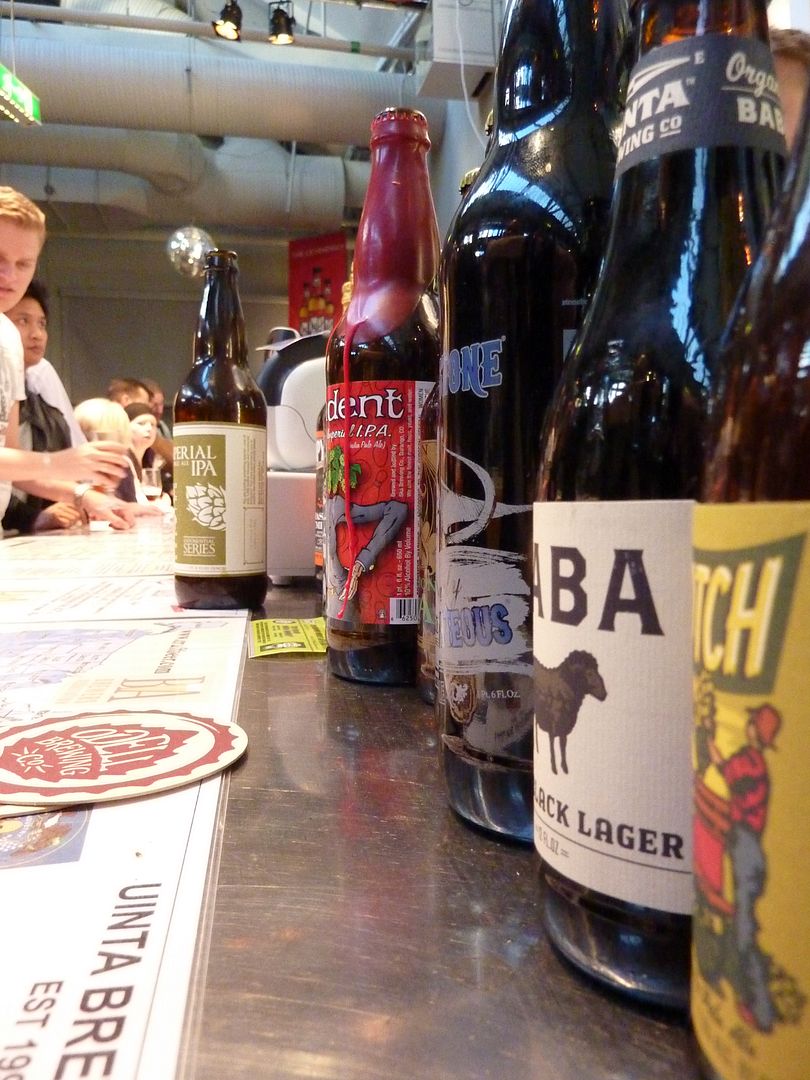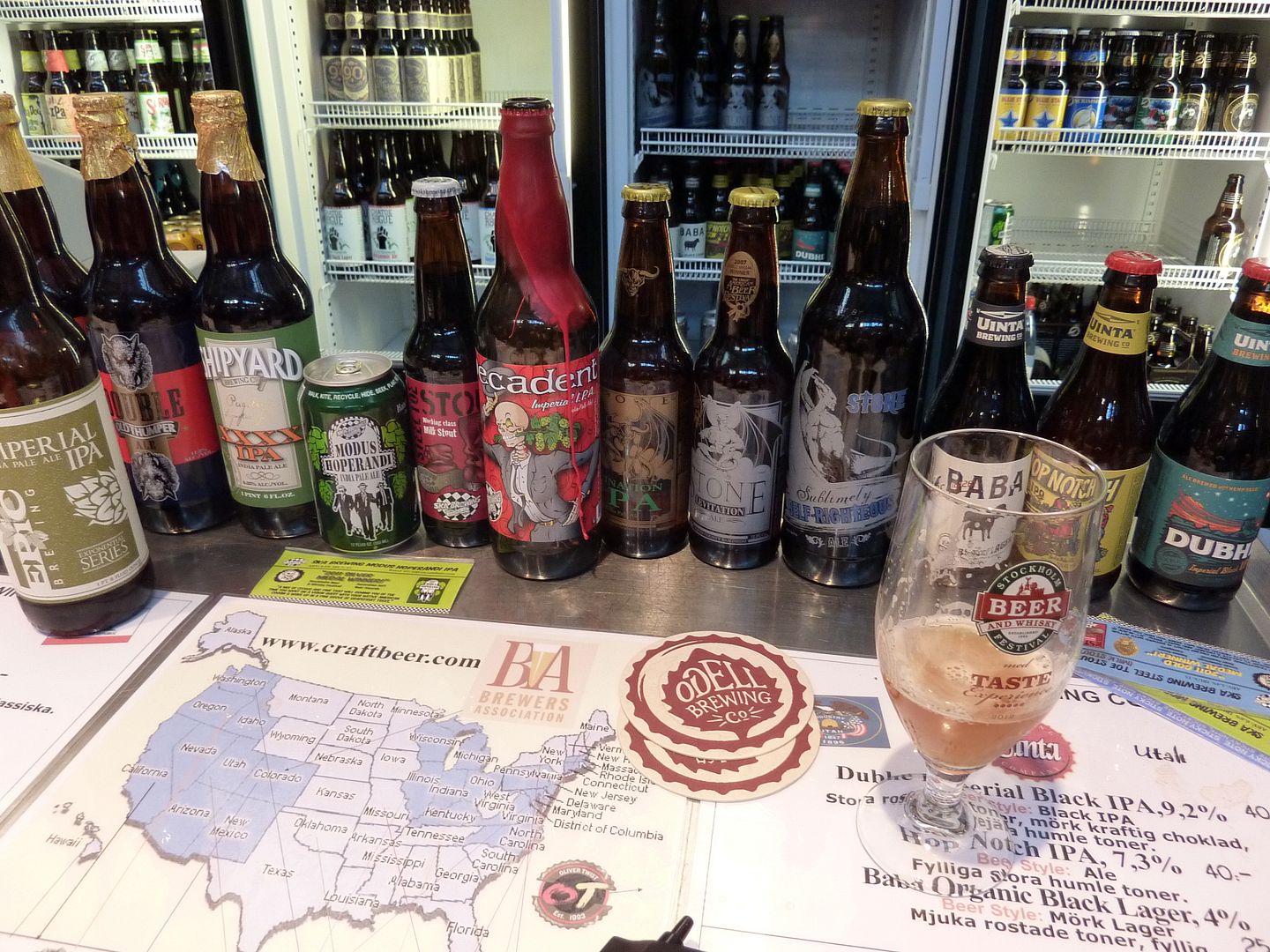 My favorite bartender at O.T. Was serving with a smile and knowledge :)
Always suggesting the best beers :)
He asked me "Do you want a nice bitter IPA? Or you want one OH MY FUCKING GOD?!"
Guess what I chose ;)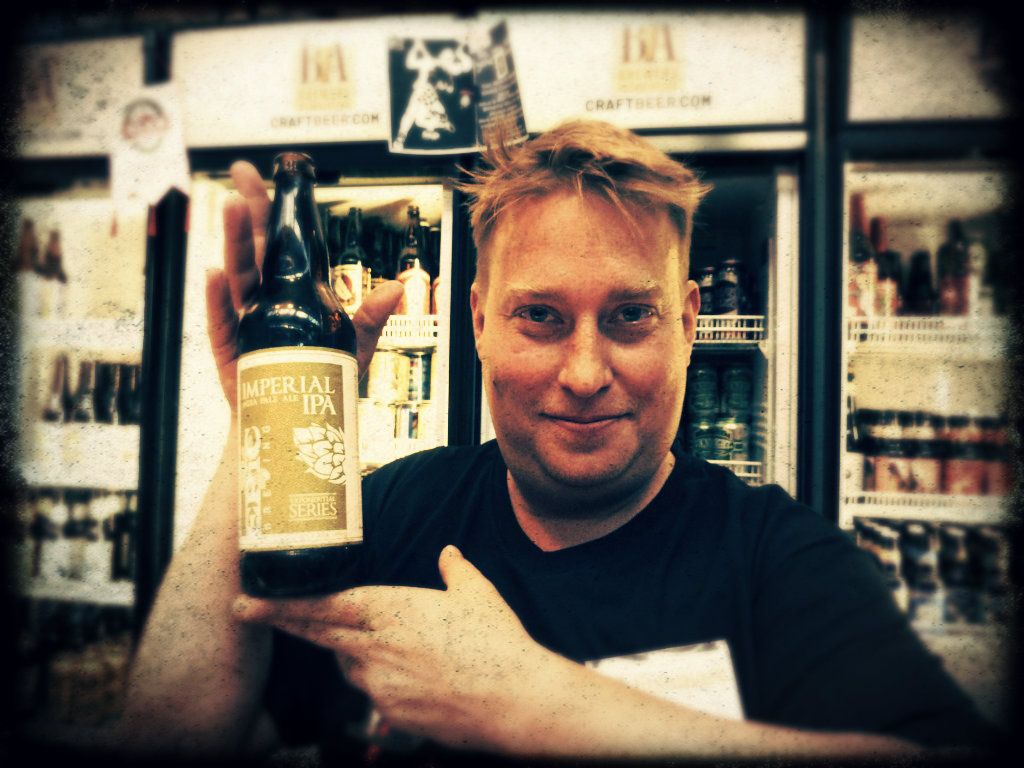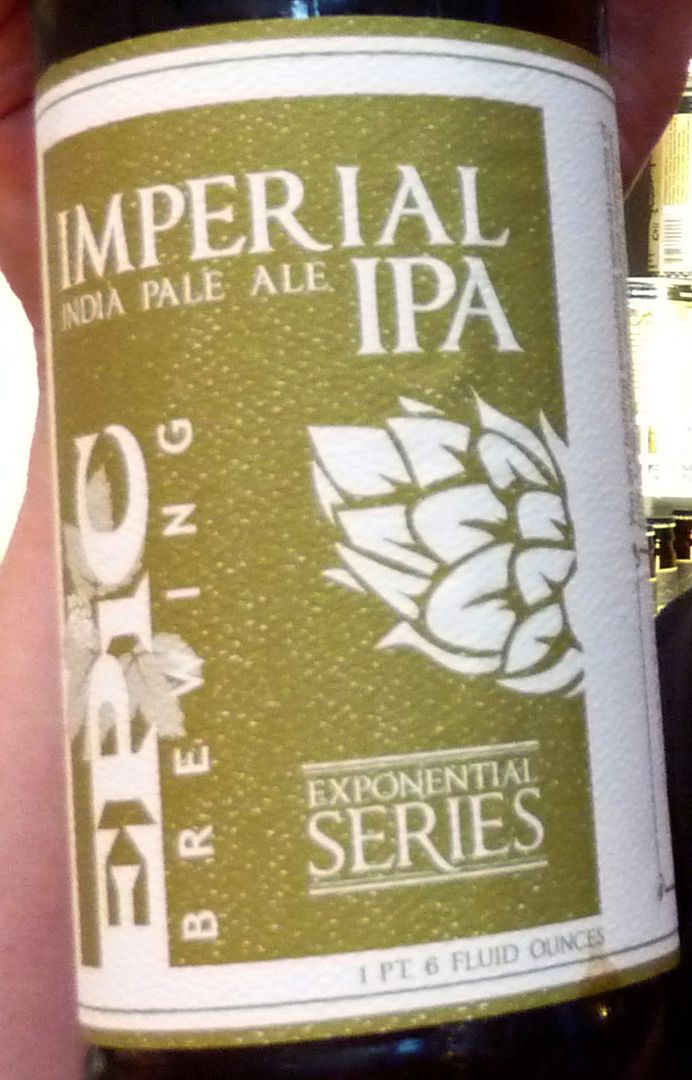 EPIC Imperial IPA
Barley-wine type of sweetness.
Grassy bitterness that makes your toes curl up.
Nice balanced hops.
Full and round. Amazing beer
A:5
H:4,8
N:4,6
-------
Nadia and Henrik were so in need to go use the loo that they didn't see the aliens :p
(ah well, trying to distorte stangers' faces cause some people don't like publicity ya know)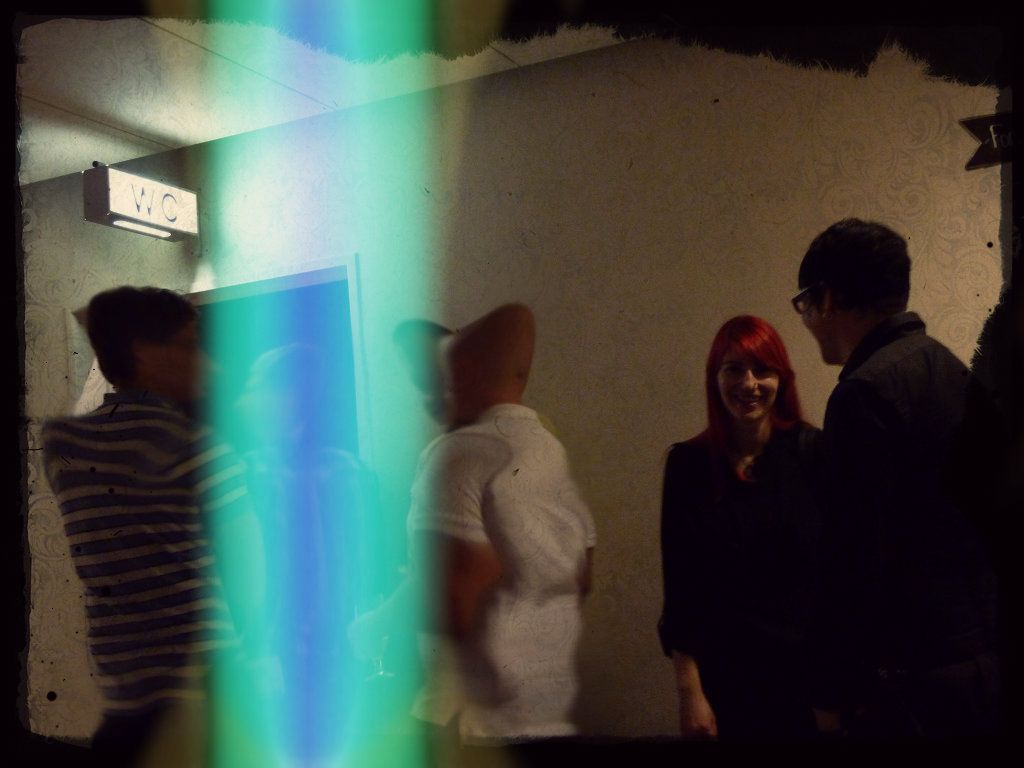 Someone moved and spoiled the perfect happy picture.
Ah, but I look cute so that's what matters :p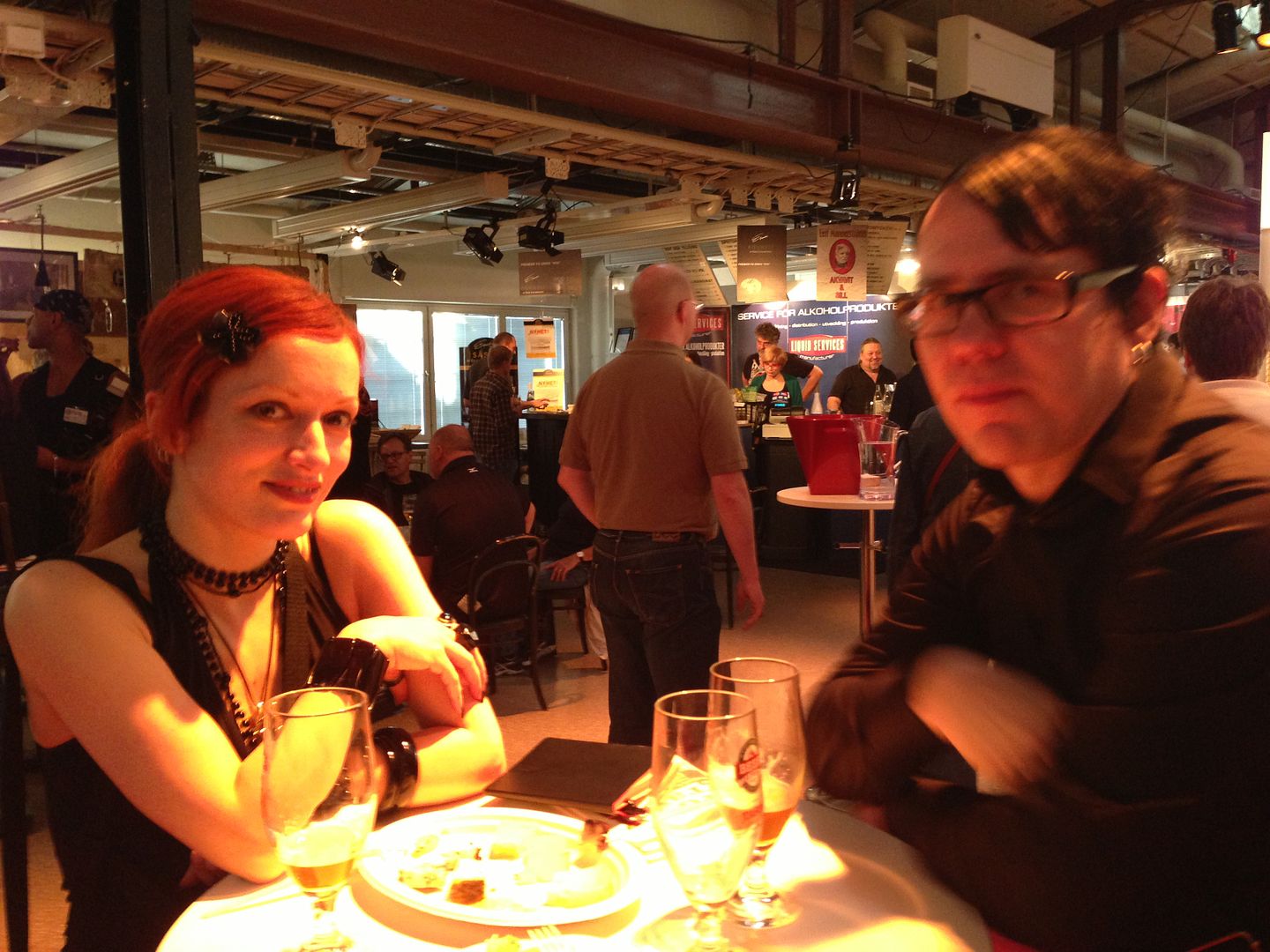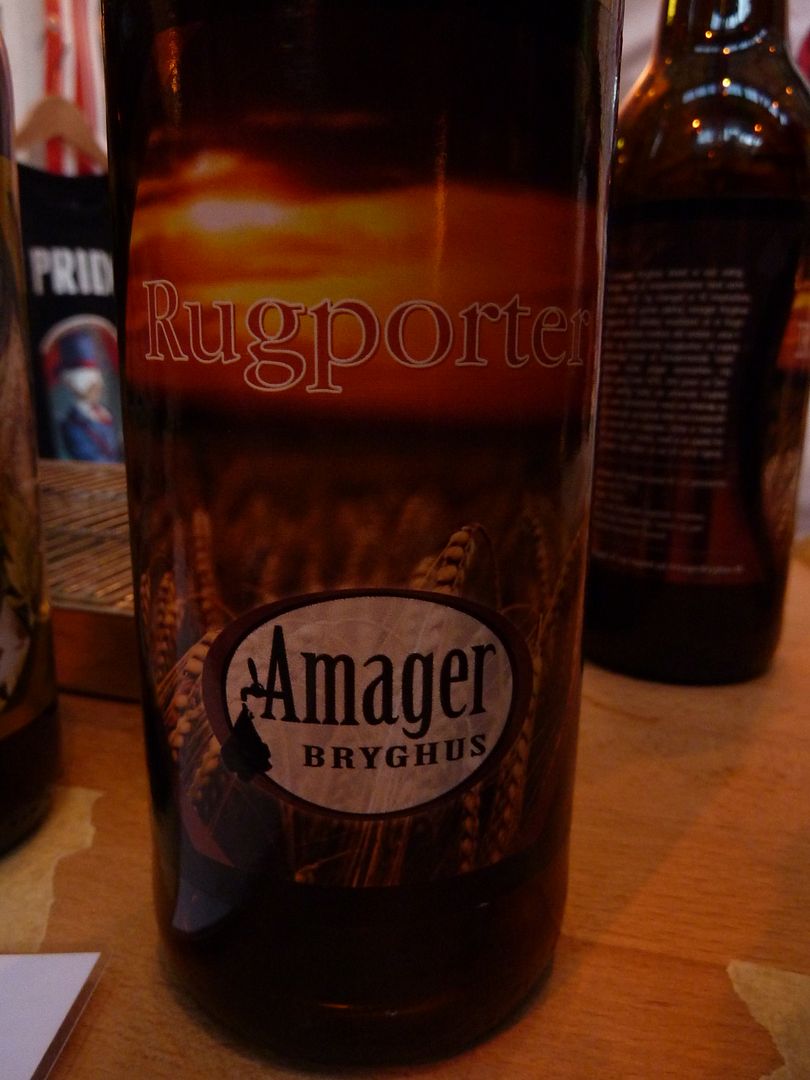 Amager Rugporter
Smokey, crunchy biscuit, smooth and pleasant.
A:
4,8
H:
4,2
N:
4,8
-------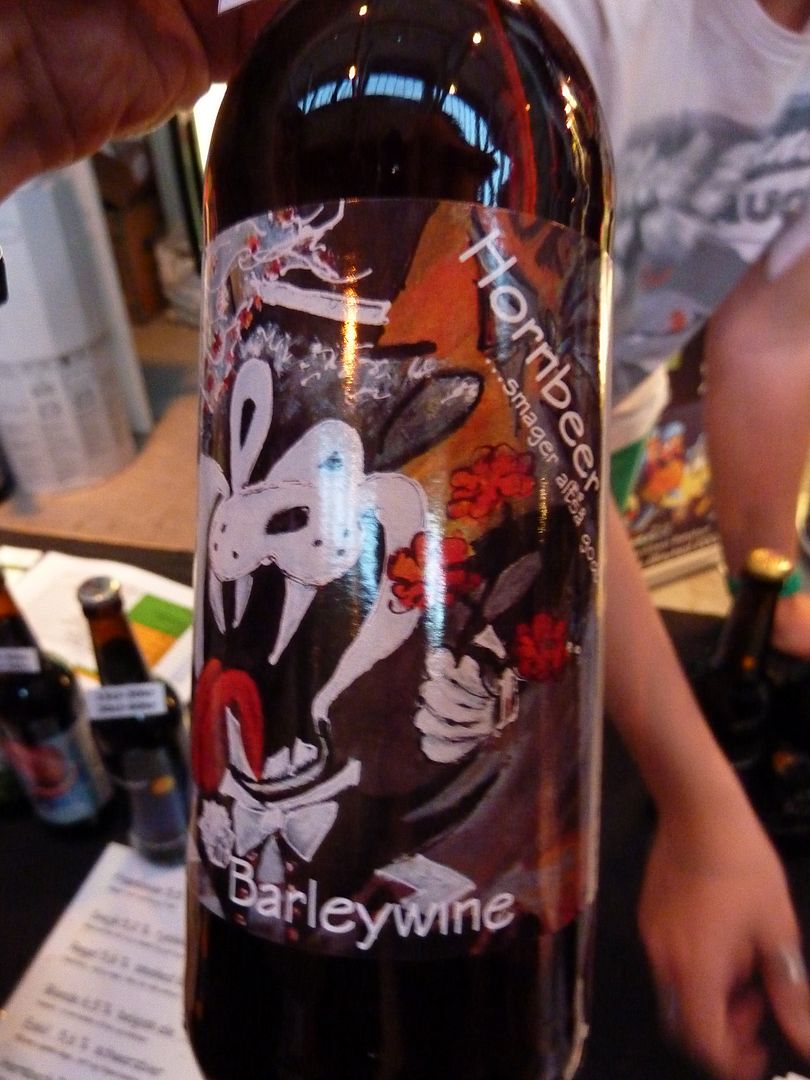 Hornbeer Barleywine
Bubblegum, flowery, sweet and easy.
A:4,8
H:4,8
N:4,6

-------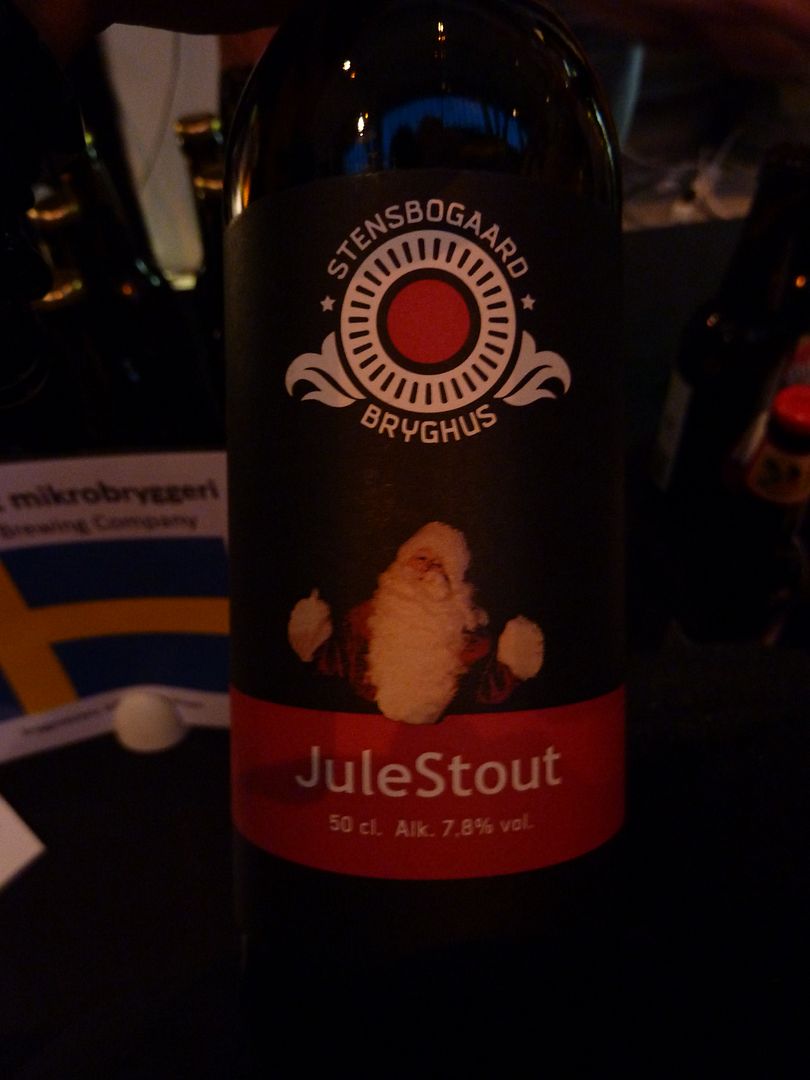 Stensbogaard Bryghus Jule Stout
Smooth. Sweet chocolatey yet sour type of candy.
Christmas day with a hangover chocolate bon bon
A:
4
H:
3,6
N:
4,7
-------

Hornbeer The Fundamental Blackhorn
Bitter coffee, nice maltiness. Tad hoppy. Nice.
A:3,9
H:4,8
N:4,8
-------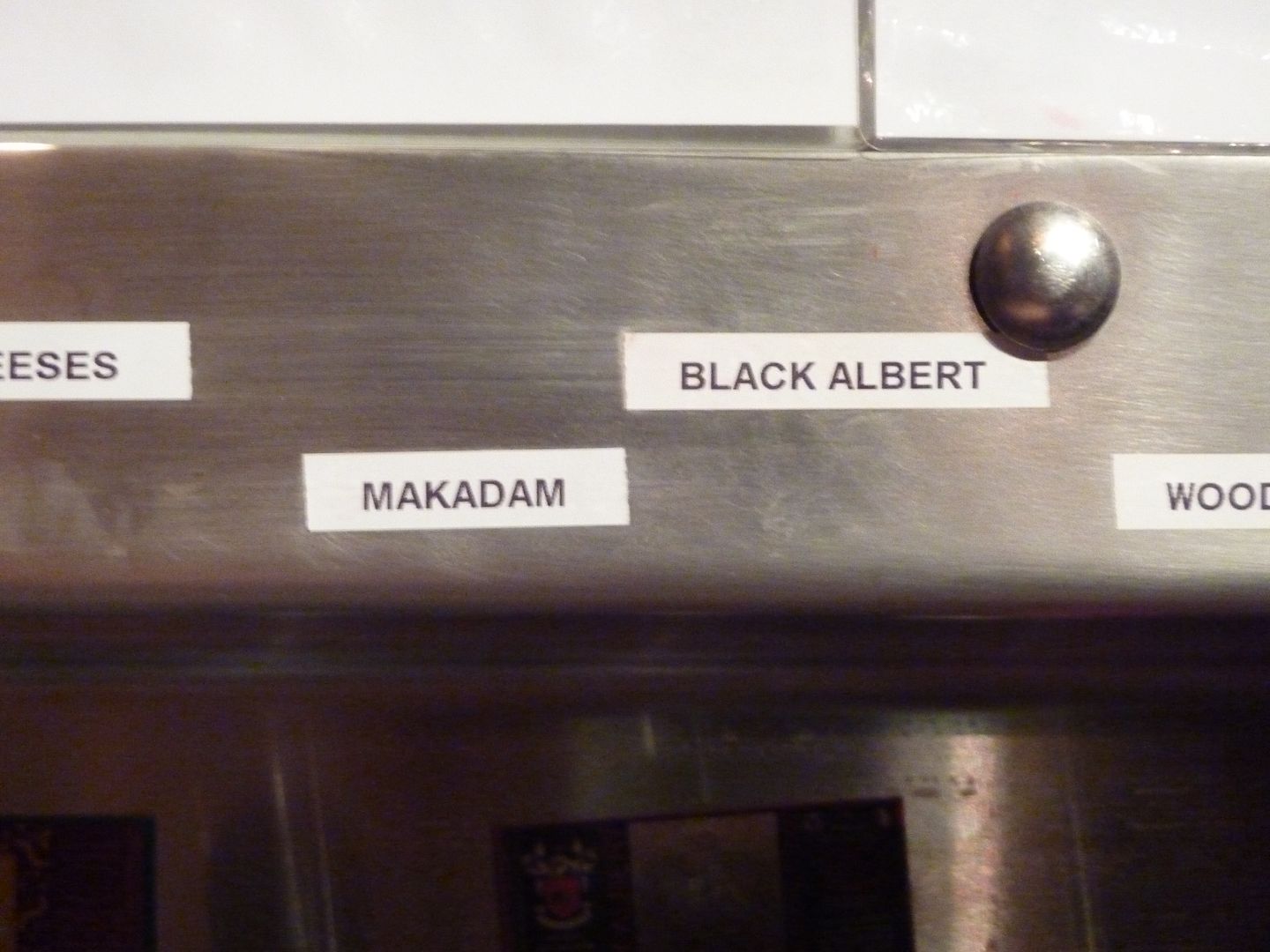 the misspelled beer
Struise MACADAM
Very special and unique taste. A bit fudge type candy.
A:3,3
H:3,2
N:3,5

-------
***
Struise Tsjeeses 2006
N:
5

***
-------
Djævlebryg Dark Beast
Nice spicy bitter
.
Quite friendly. Maybe too much carbonation for my taste? Or maybe I like it on botle better.
A:4
H:4,6
N:4

-------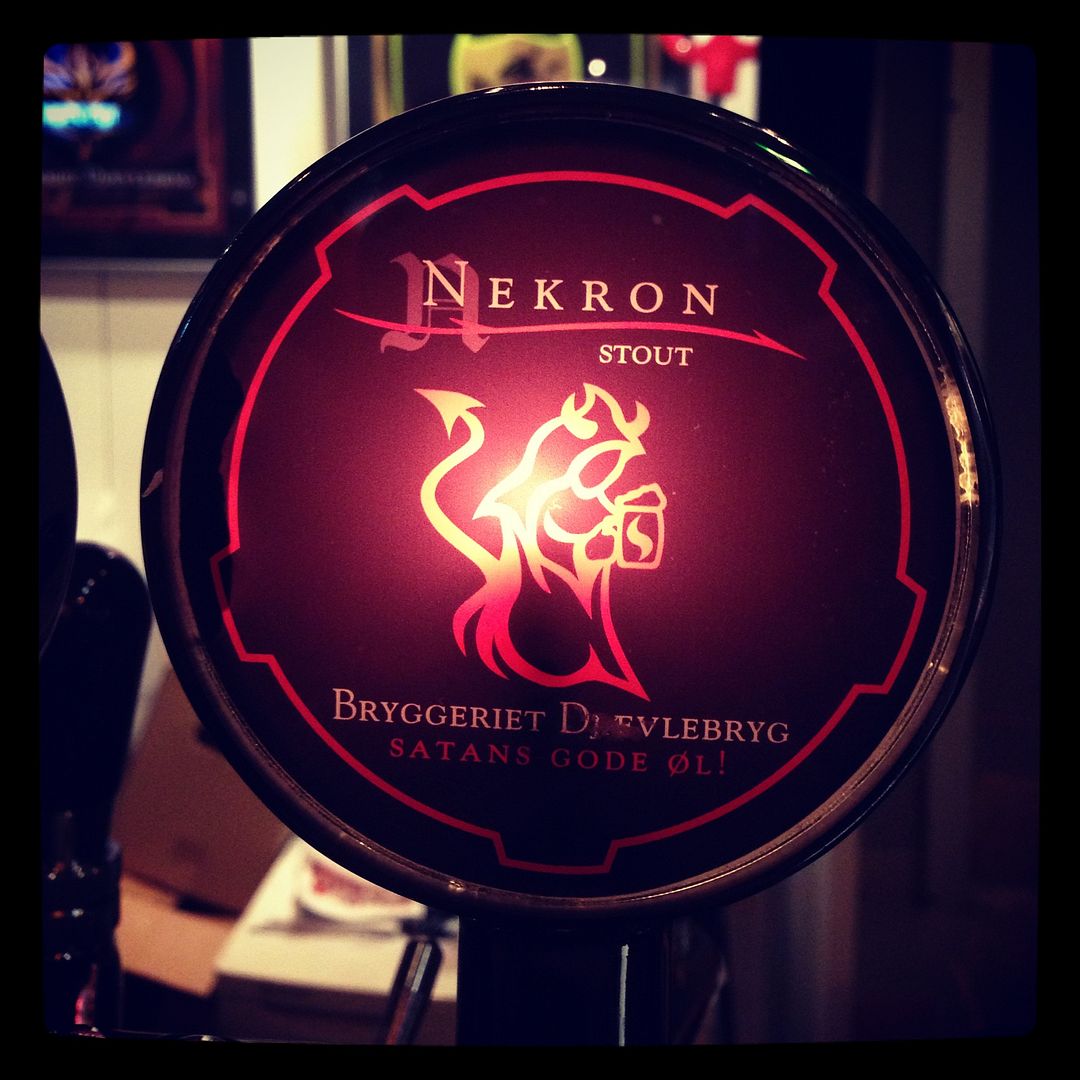 Djævlebryg Nekron
Freaking amazing slice of Heaven.
And orgy of malts. Almonds and winter breeze through naked trees.
You can taste the frozen bark on a sunny winter day.
(that's what came through my head stop making that face)
A:5
H:5
N:4,7

-------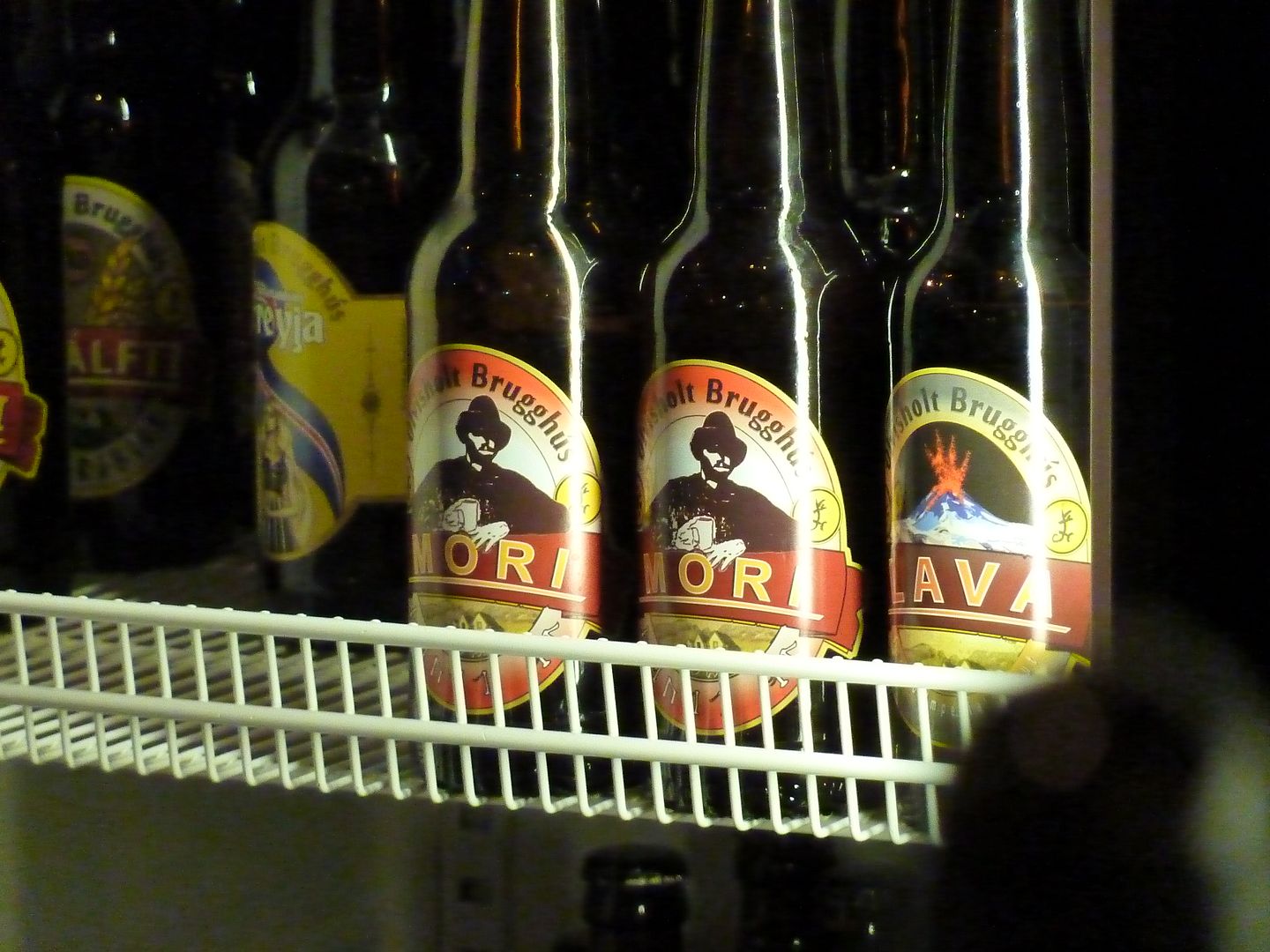 Ölvisholt Móri
Pleasant fruity red ale with some nice spices.
I use to love this beer and rate it higher.
But, 1 I am WAY over red ales. And 2 I have been spoiled with extravagant beers and can not say that this is a golden one for "my" palate anymore.
However it is still a really nice red ale. We all agreed :)
A:3,5
H:3,5
N:3,5

-------


***




Ölvisholt Lava




N:

4,8
-------
Monks Red Rauk Stout
N:5!!!
***
Nadia had the same reaction like mine with this one :)
(see B&W Festival day I)
------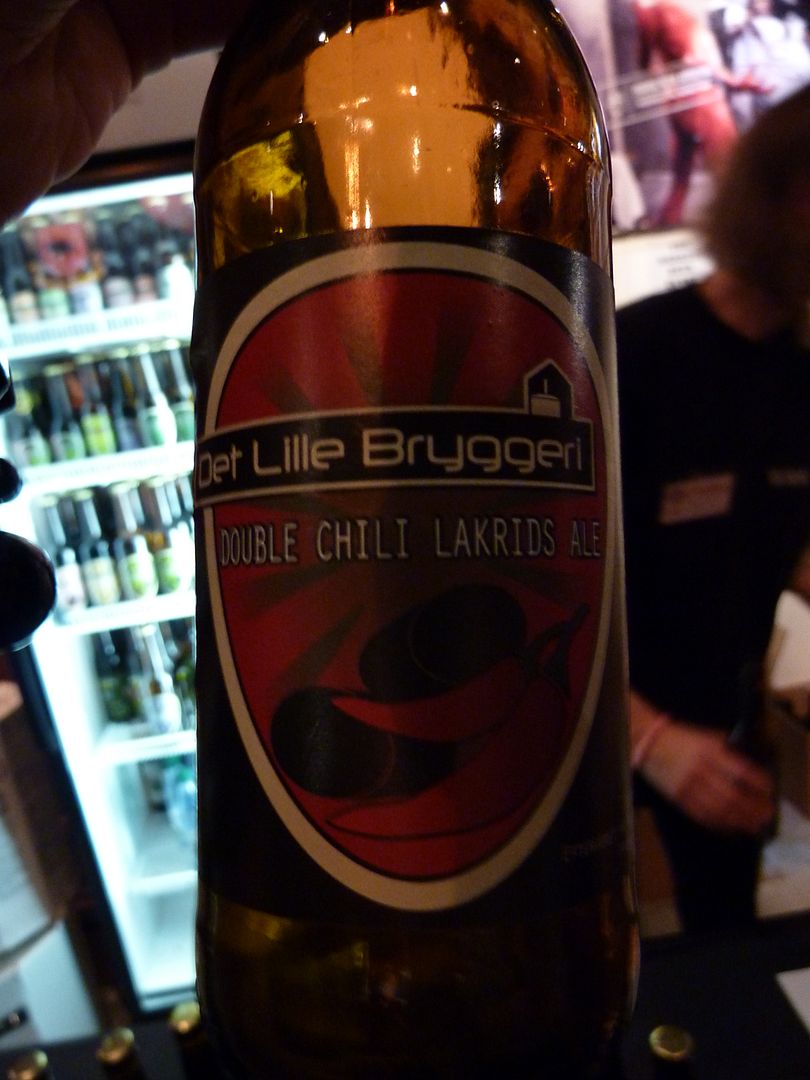 Det Lille Bryggeri Double Chili Lakrids Ale
Well if you do not like licorice then you will miss a trip. Because this beer is an adventure. It starts with dark chocolate biter smoothness. Then slowly yet increasingly a taste of subtle sweet licorice-candy arrives as middle taste and fills up your soul. Finishing up with a nice hot chilly burn and a nutty after taste. Yummy.

A:4,5
H:3
N:2
(Someone didn't like licorice
in my company though hehe)
-------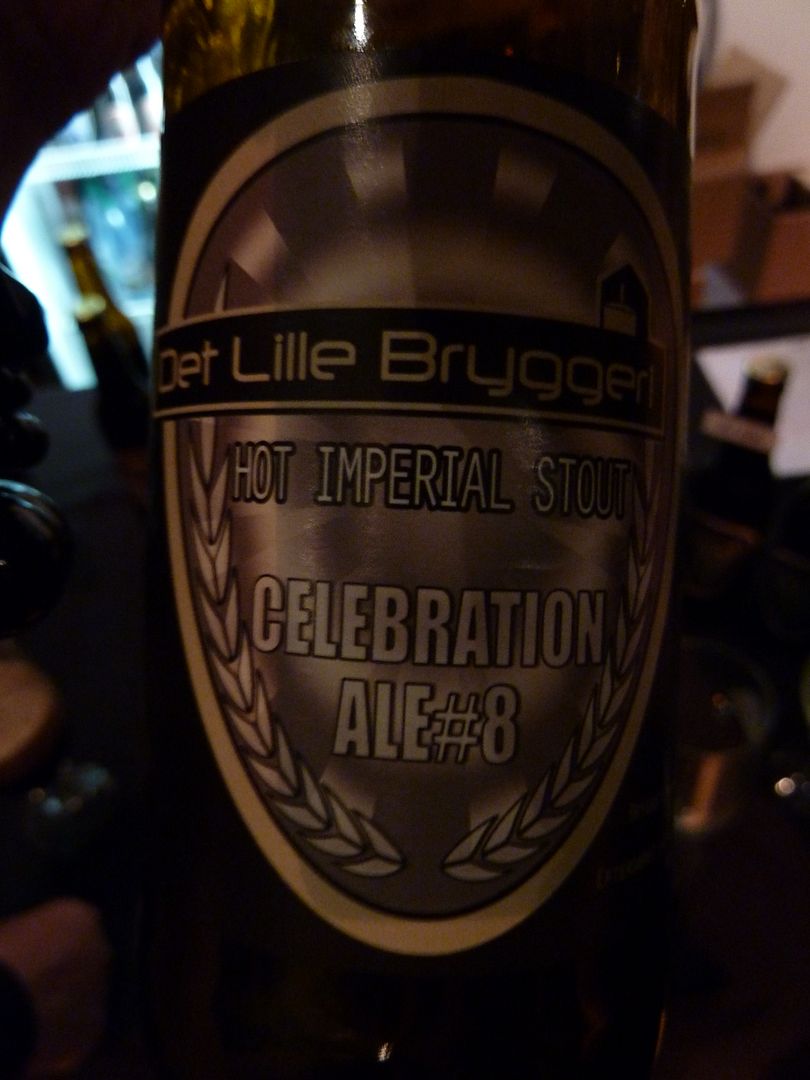 Det Lille Bryggeri Celebration Ale #8 Hot Imperial Stout
Yet another poem.
Muddy, coffee, heavy, almondy, balanced, with a good chilly finish. Superb!!
A:5
H:5
N:3,5

-------
Bravo to the Danes. One more brewery to steal my heart!
Maybe I should travel to Denmark soon? :D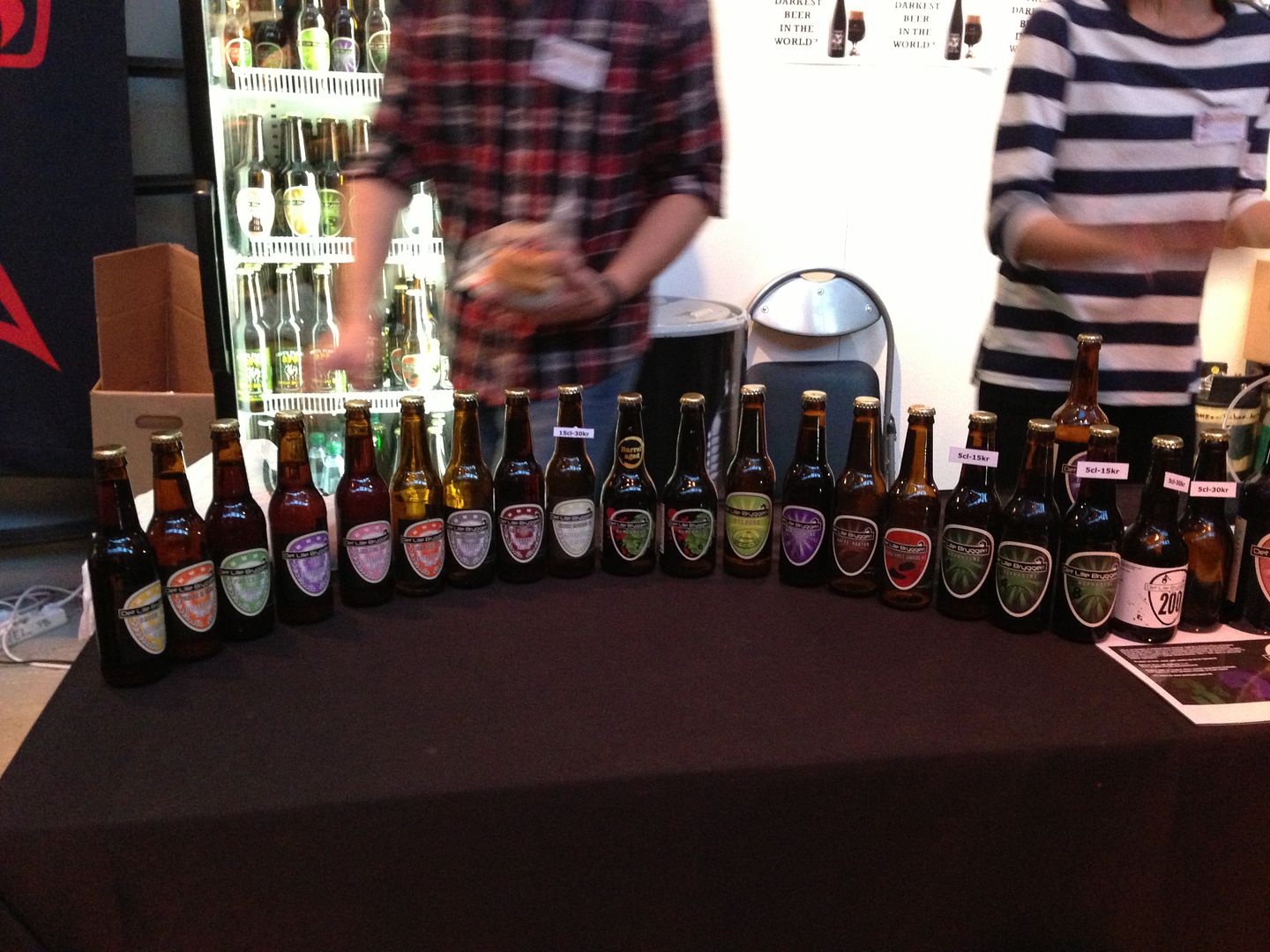 Too cool for beer school :p
(or "fringe gang"
)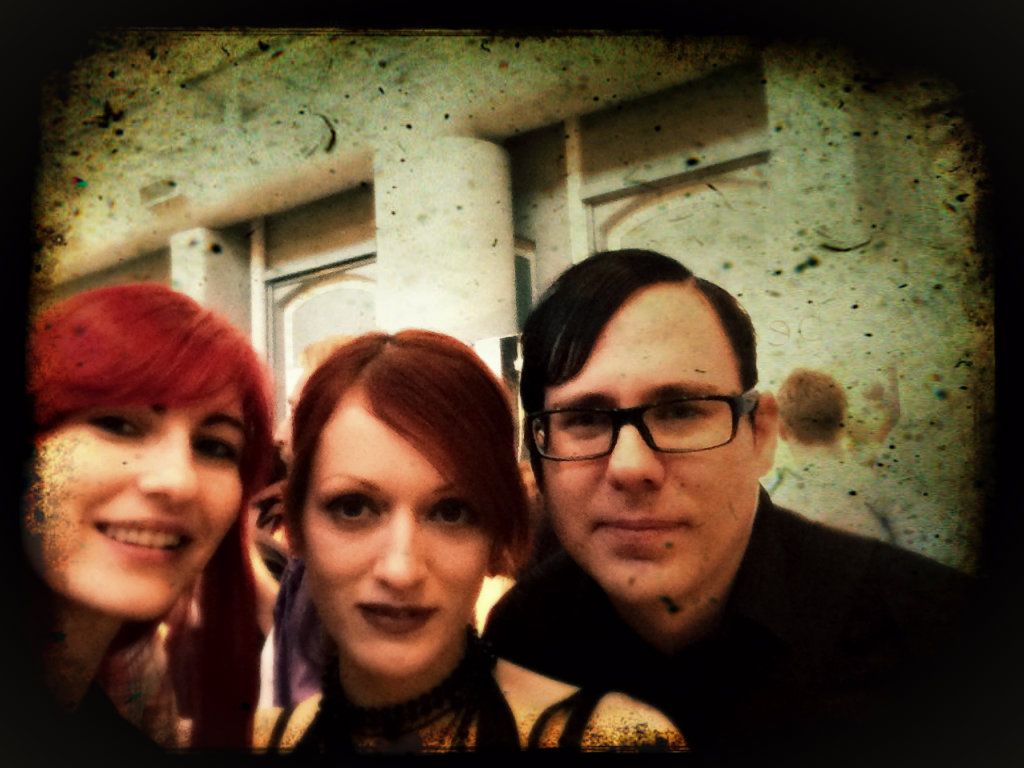 Djævlebryg Son of Nekron
Nutty pleasant sweet goodness.
A:4
H:4,8
N:4,9

-------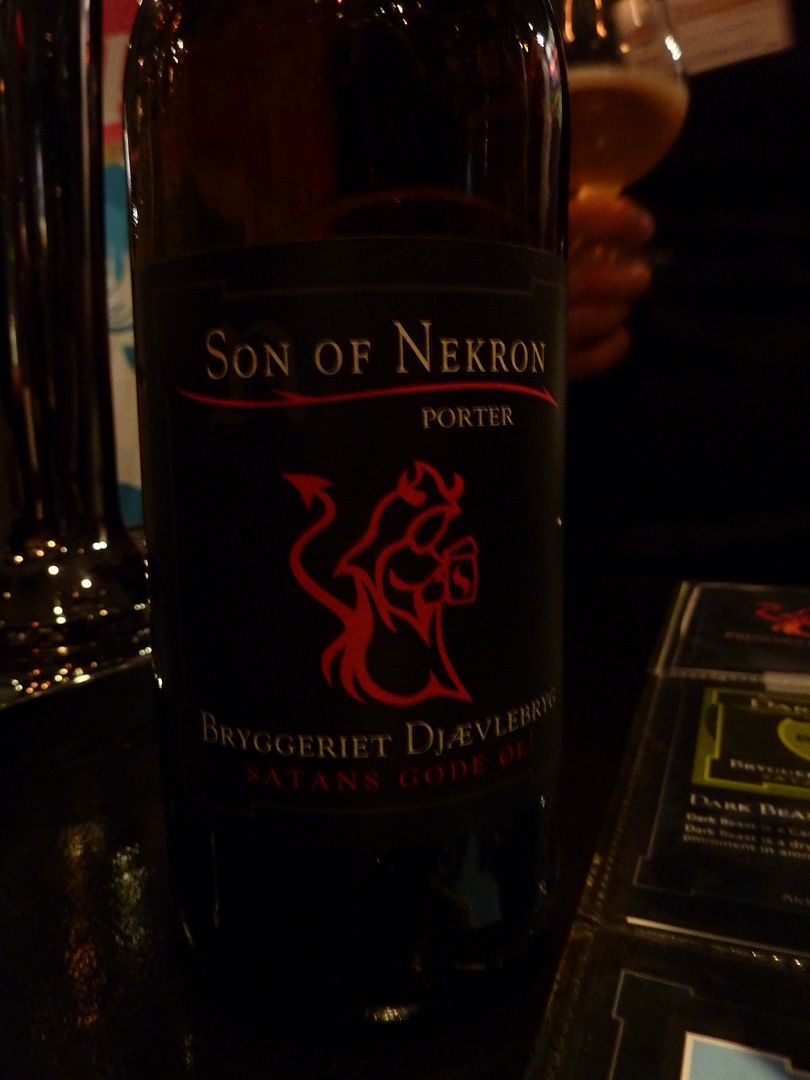 Then this really nice guy gave us to try a batch of SON that was over carbonated so they wouldn't sell it
It was not that bad, but yeah too much carbonation ...
interesting to sample that though.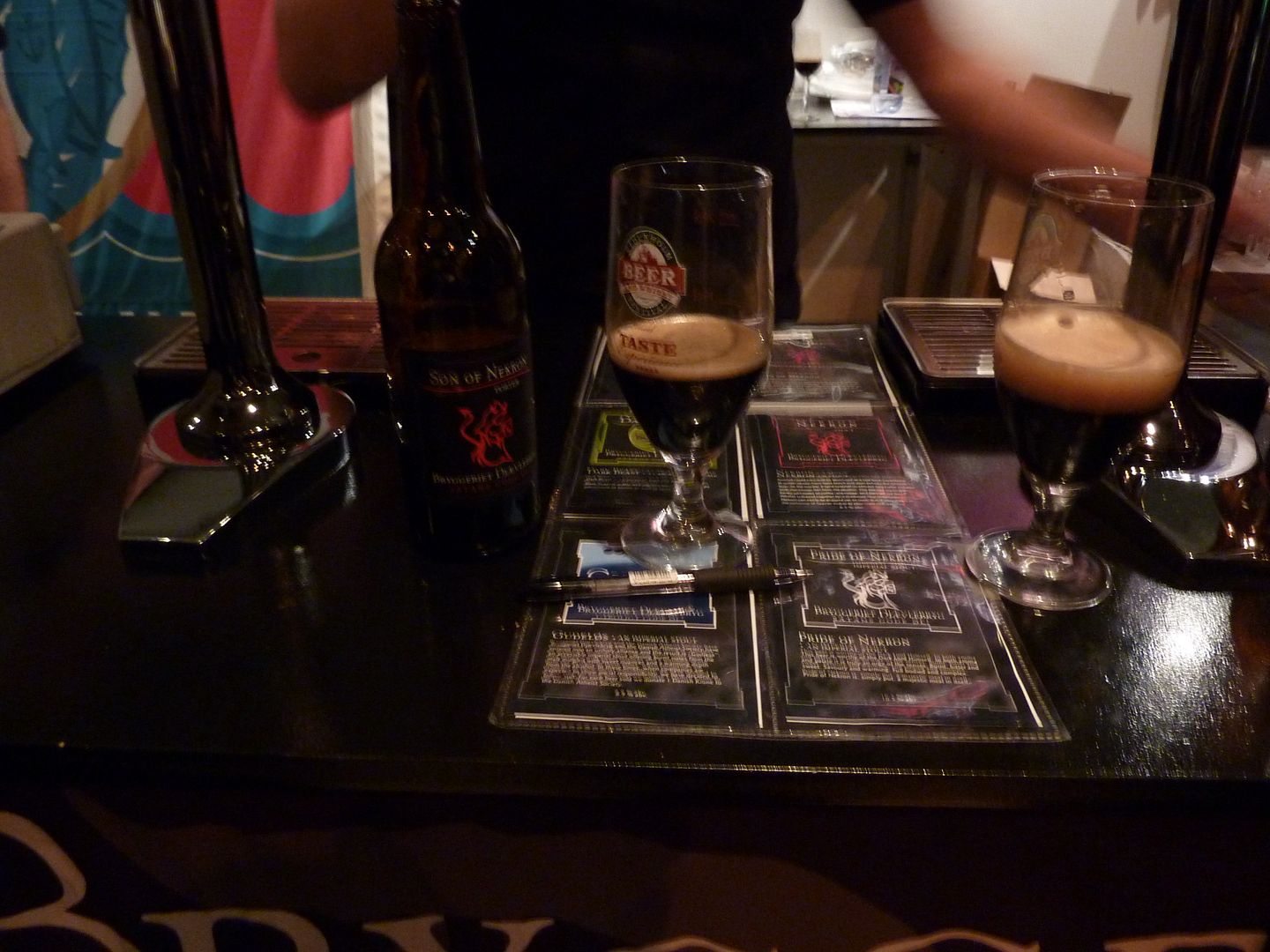 we though like this for this one
A:3,8 H: 4,2 N:4,5
Not such huge difference from the original because it's a great bloody beer:)
-------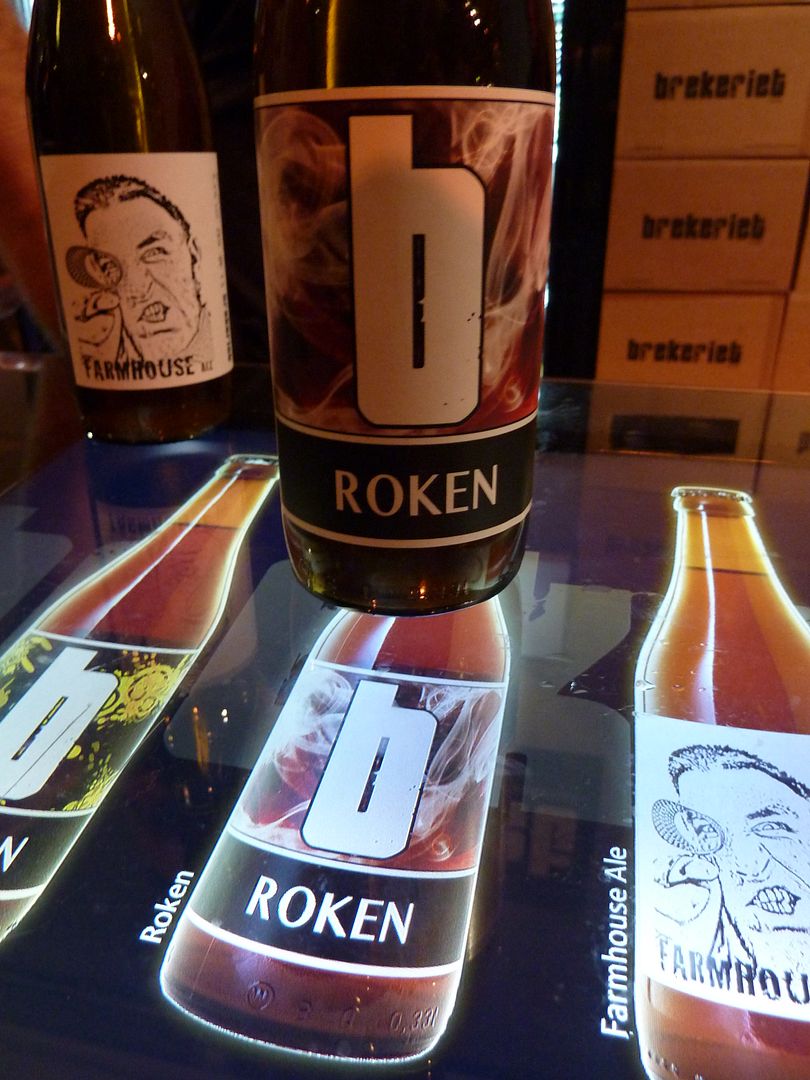 Summer, woody, quite smokey, bread-y interesting "light beer".
A:3,1
H:3,4
N:4,3
-------

Djævlebryg Pride Of Nekron
Candy, coffee, crusty, nutty soft and kind like a cat purring under your tongue
.
A:
4,3
H:
4,5
N:
4,7
-------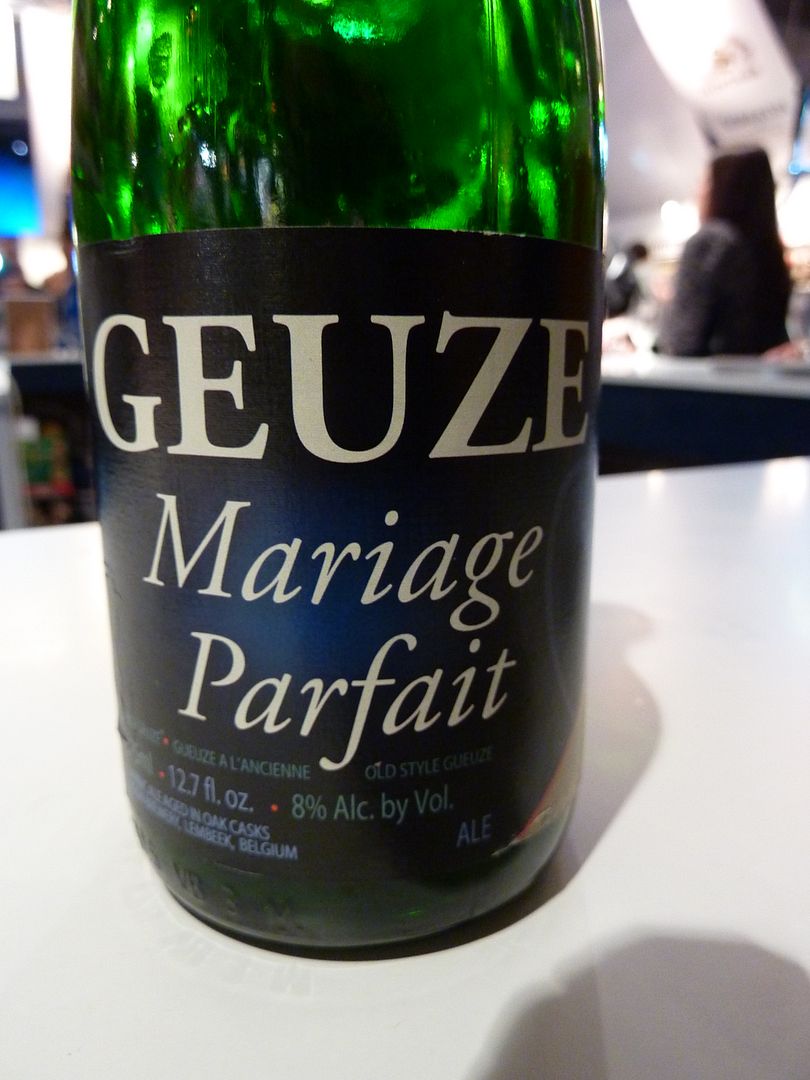 *Then a friend of mine was drinking this horrible lemonade, so I tried it ;)
Boon Oude Geuze Mariage Parfait
A:2,8
H:3,8
N:2,5
I think we are quite fair here taken that only Henrik likes lambic
-------
***
Mokah - Southern Tier Brewing Company
N:
4,8

***
-------

Southern Tier Choklat
Chocolate goodness, smooth and dreamy like an autumn night.
A:
4,5
H:
4,5
N:
4,8
-------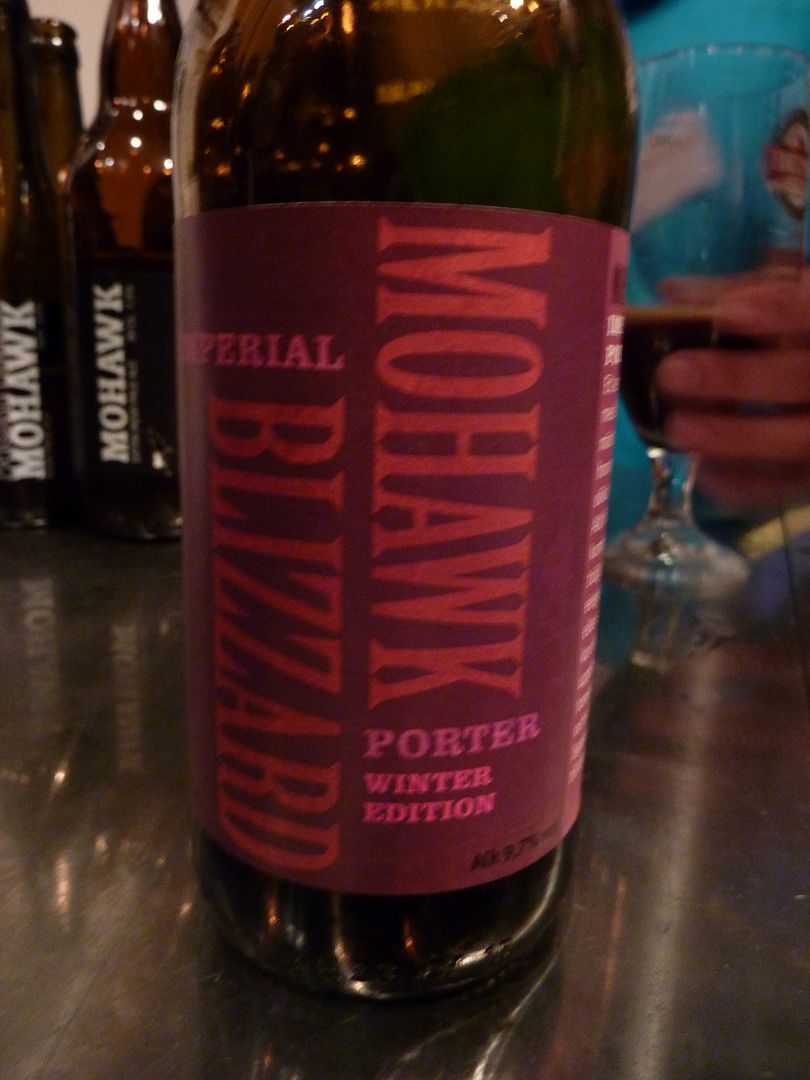 Mohawk Blizzard Imperial Porter
Nice typical pleasant porter.
A:
4
H:
4,5
N:
4,2
-------
This is mister magic!!! Or else Charles Cassino. He is the brewer who made the poem! Or else, the
Monks Red Rauk Stout
(
see review on day I
)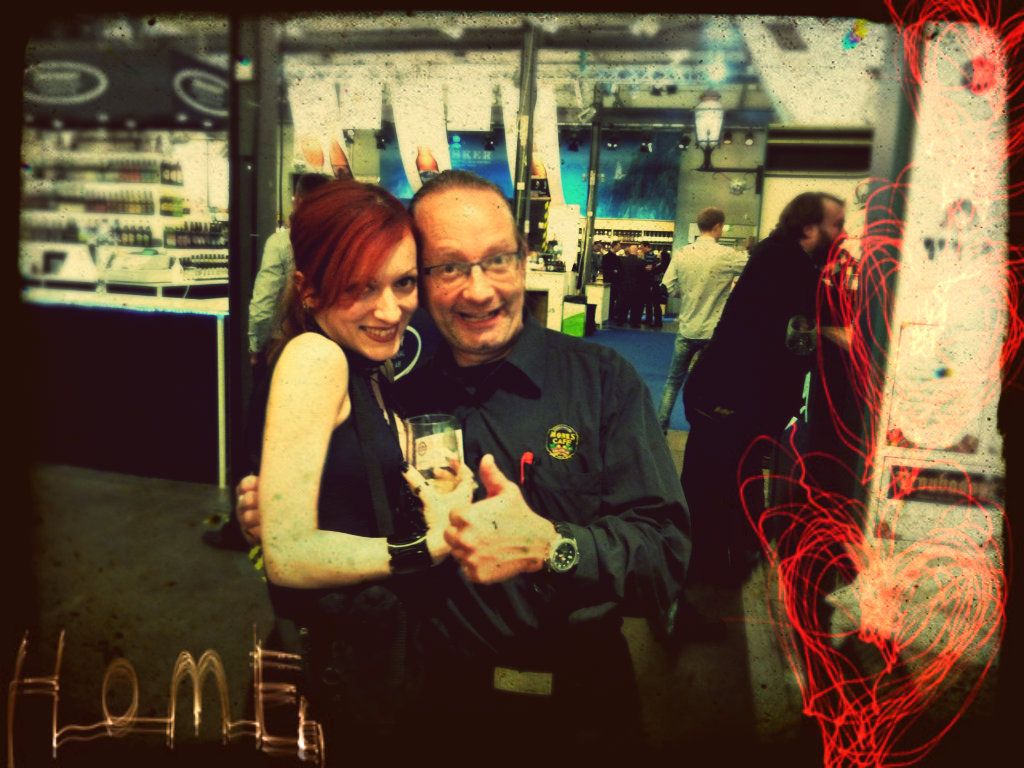 And last but not least, this is mister Rune with his evil smile :)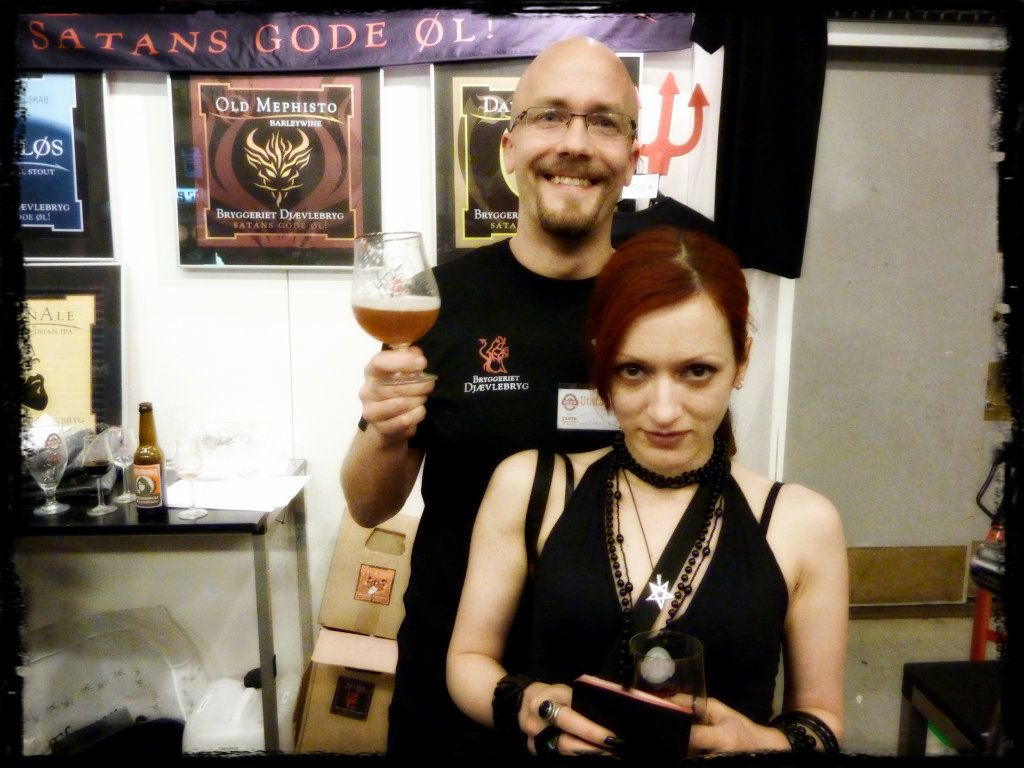 I told you i met some beer-porn stars ;)

Till the next festival ...
Budem zdorovy!!!