All day was sunny and bright and when do I decide to go out to take pictures?
After sunset!
Of course!
I like taking pictures in the dusk and in the dark anyway. So it went alright.

My running path is not clear yet though. Unless I run only down by the harbor. There the paths are clear. I like to run in the park too, but right now it is impossible; there are huge blocks of ice still in the way. But that means I can start running any tine I want now.

So the new thing I wanted to try with my camera I couldn't do. I really need a model for it :( Ah well in the future.
Now I just enjoyed my walk.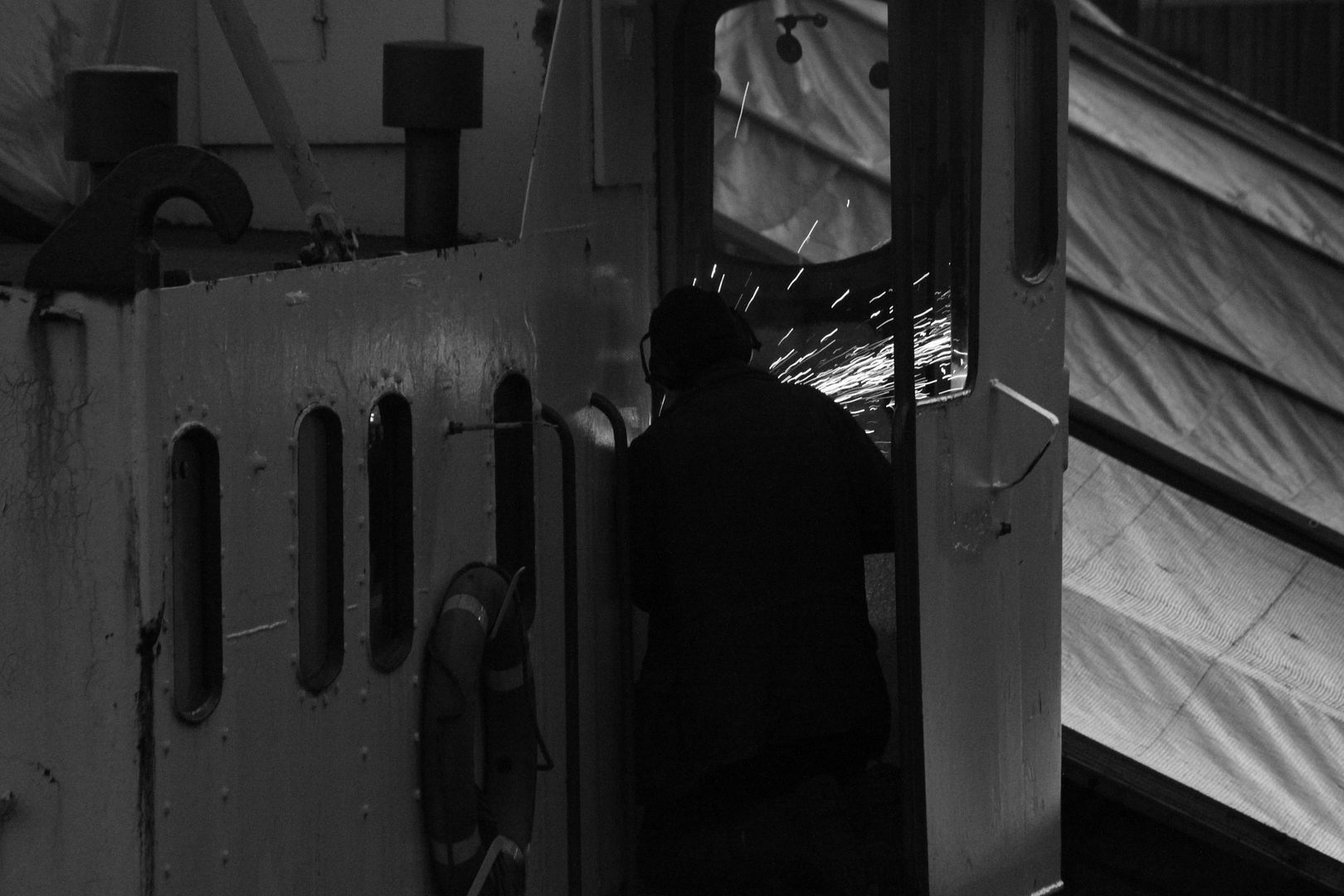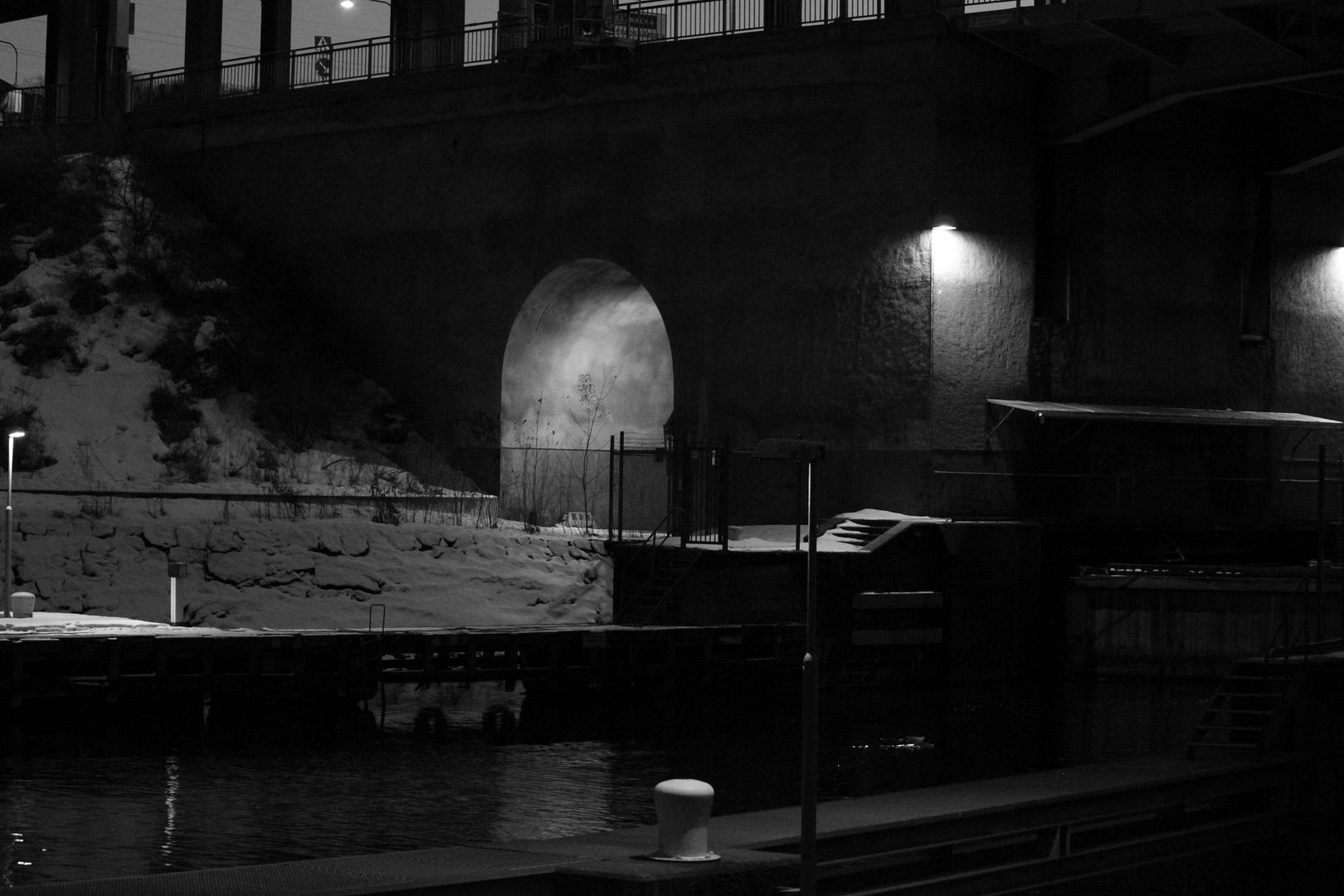 Although this scene made me very melancholy ... the boat made me laugh ...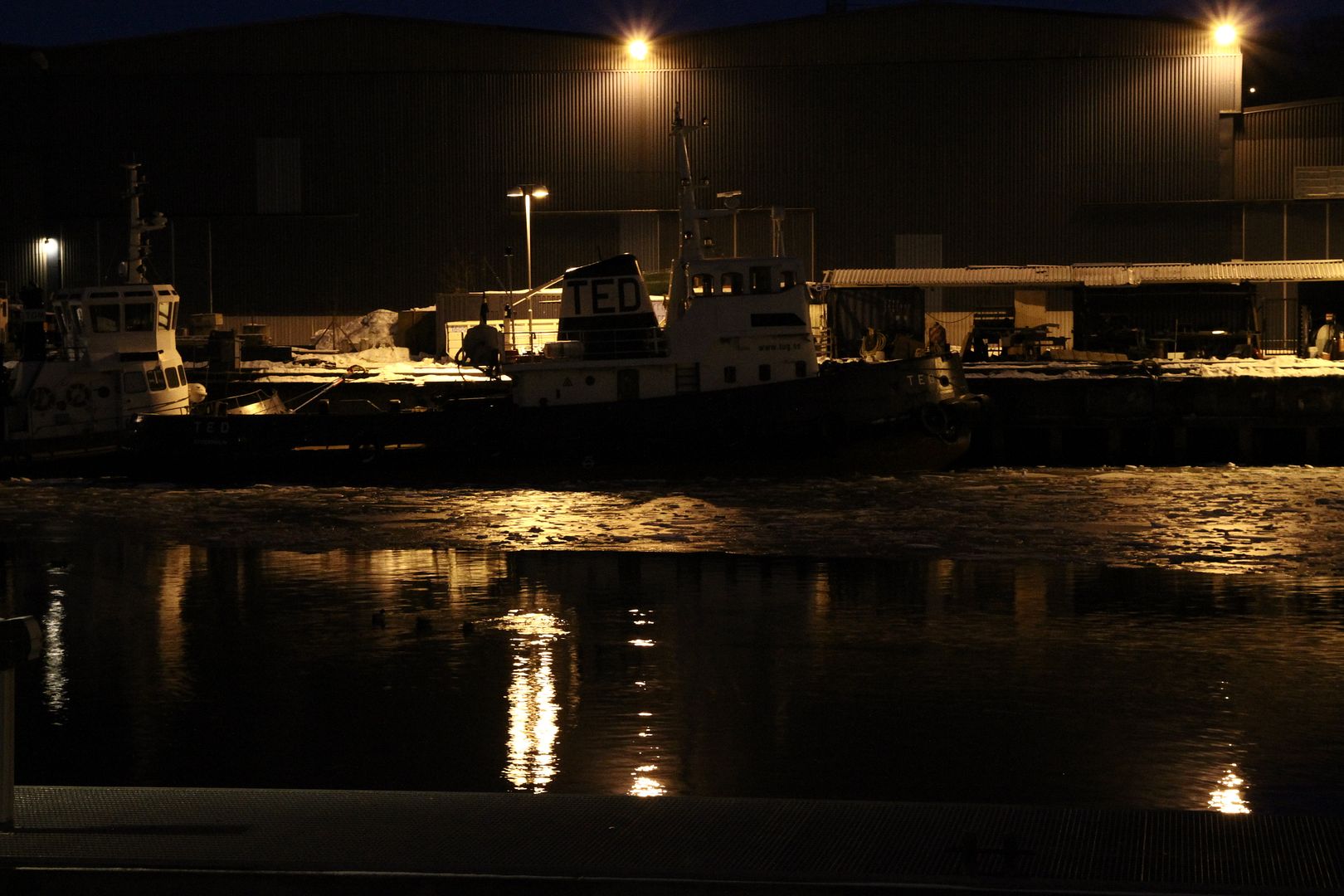 I just LOVE the noise in black and white pictures that is why I use such high ISO.
Crisp clear is fine but has no magic, no mystery. That's what I say ;)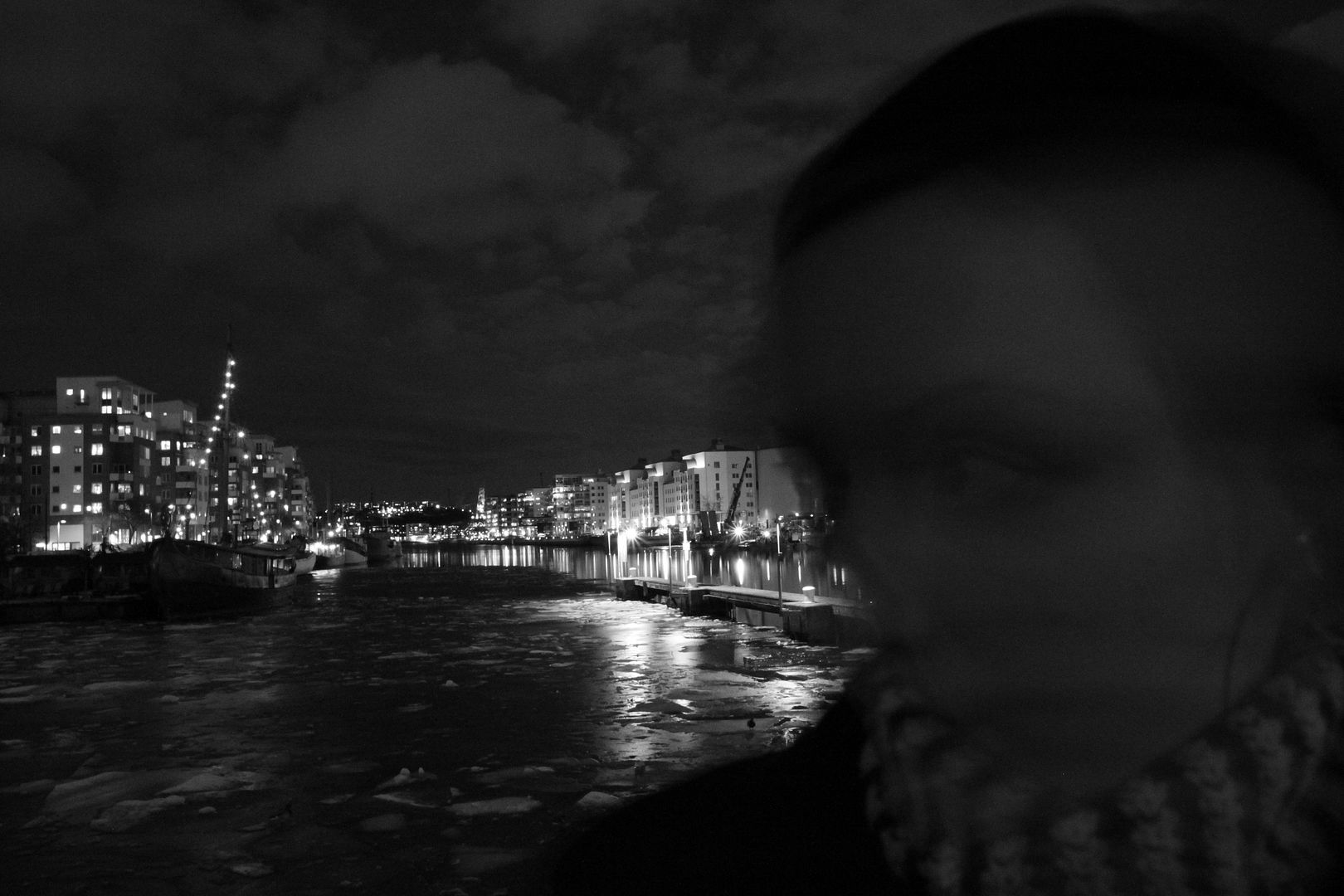 to be continued ...