My sixth knitting work. Hand-warmers ... or arm-warmers ... or ... as my dear boyfriend s
aid:
"a sweater without the sweater"

Almost ready here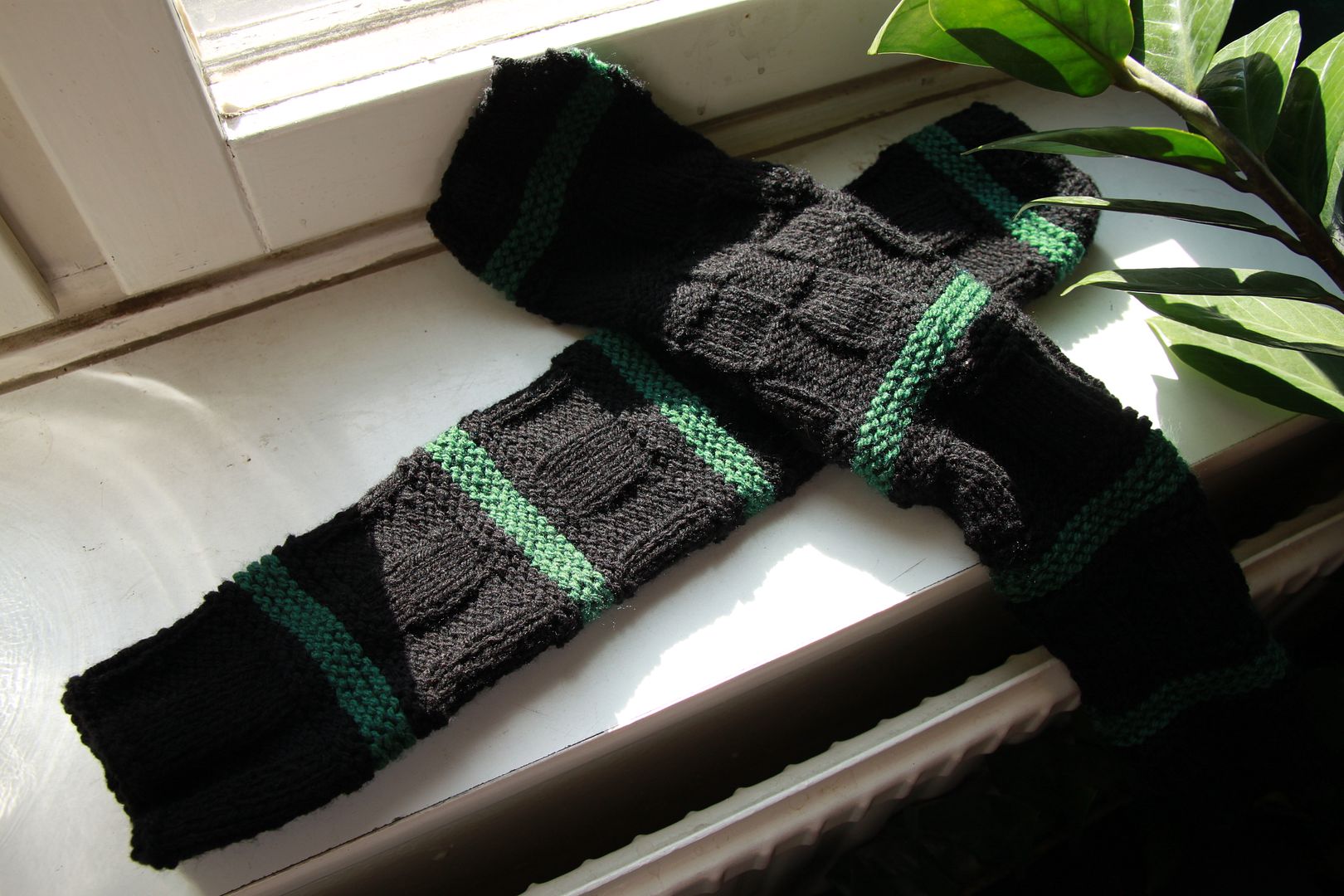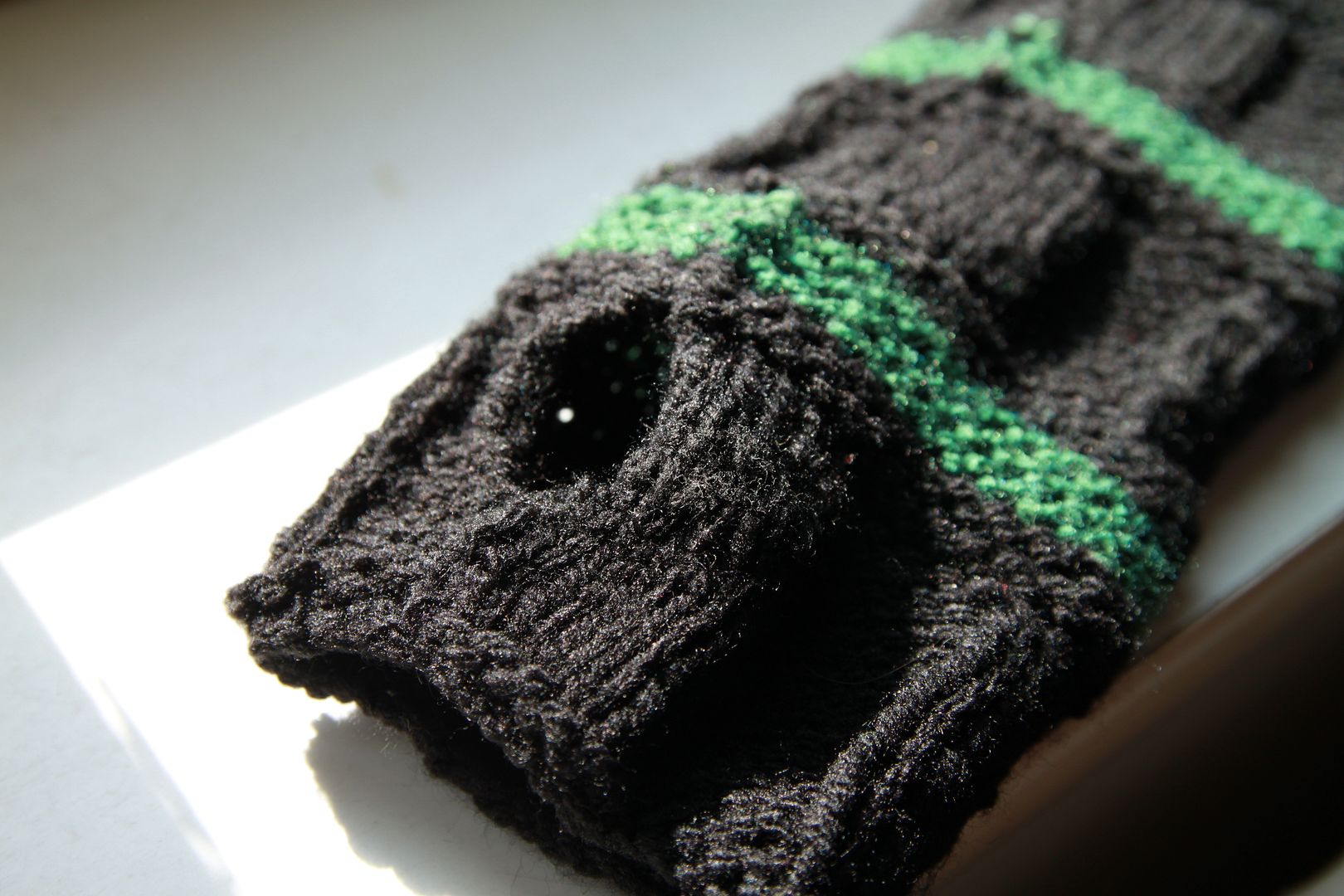 Extra parts

(I really have to learn how to make holes for buttons :s this is just a bad improvisation ... I got lazy)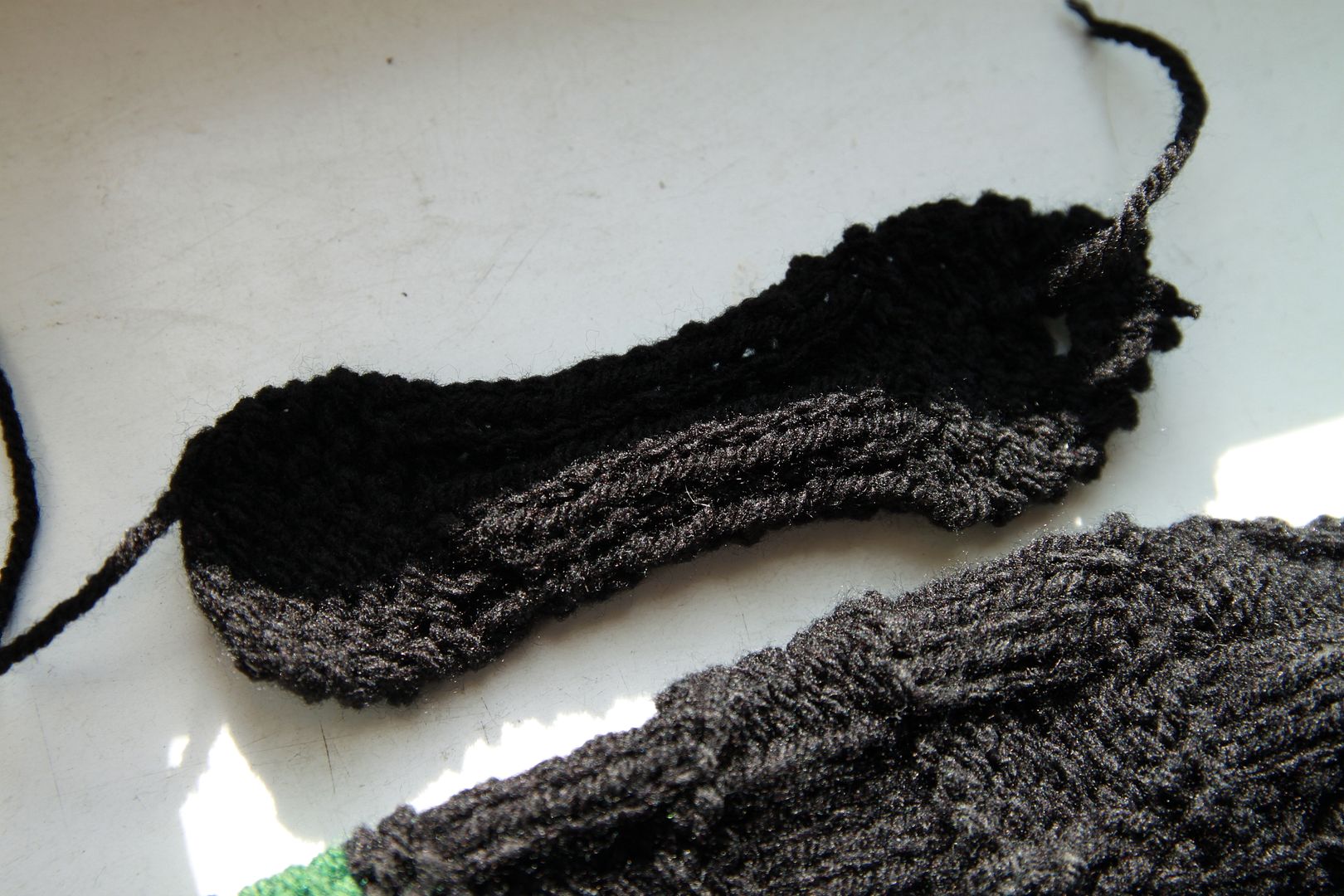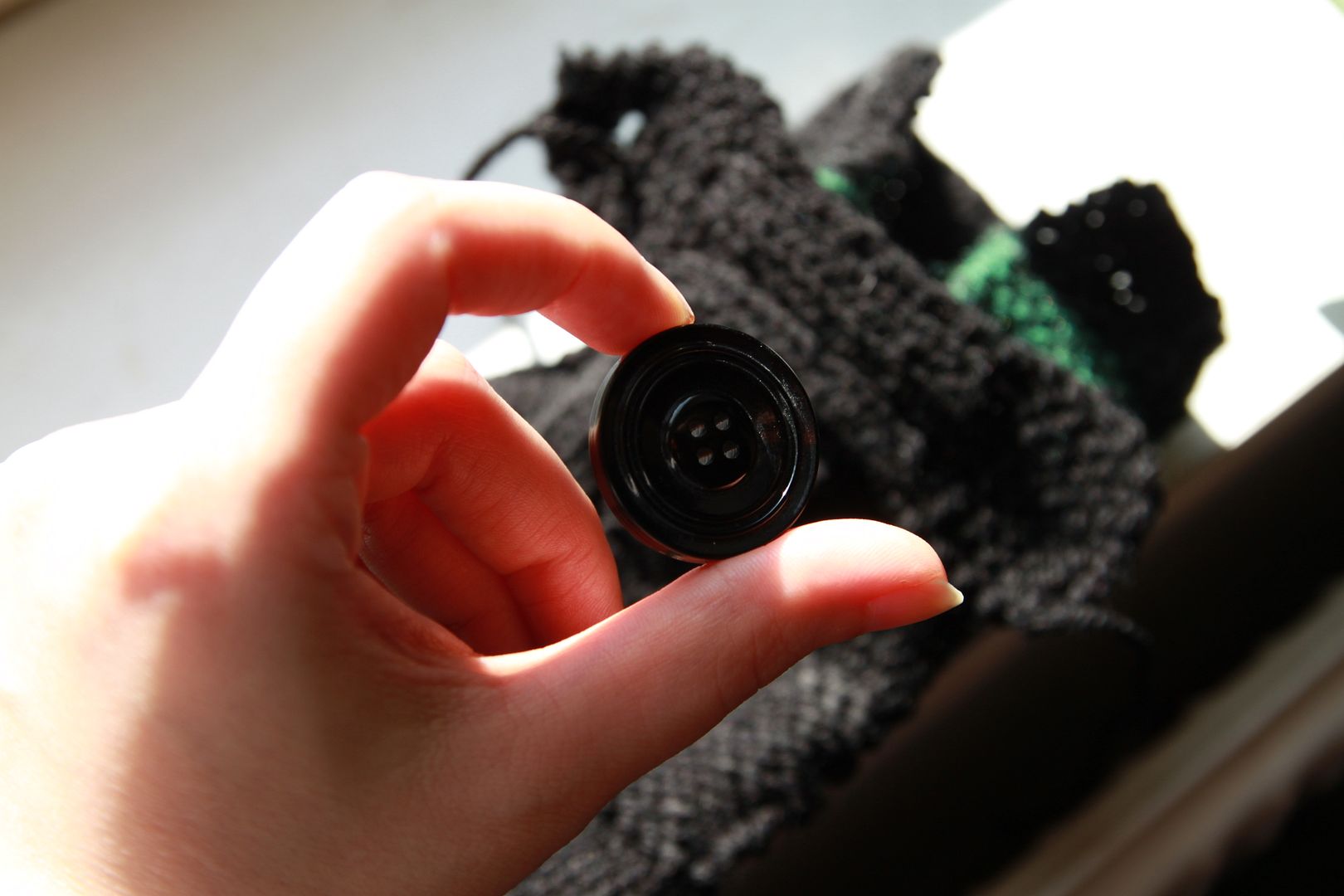 A little demonstration before final toutches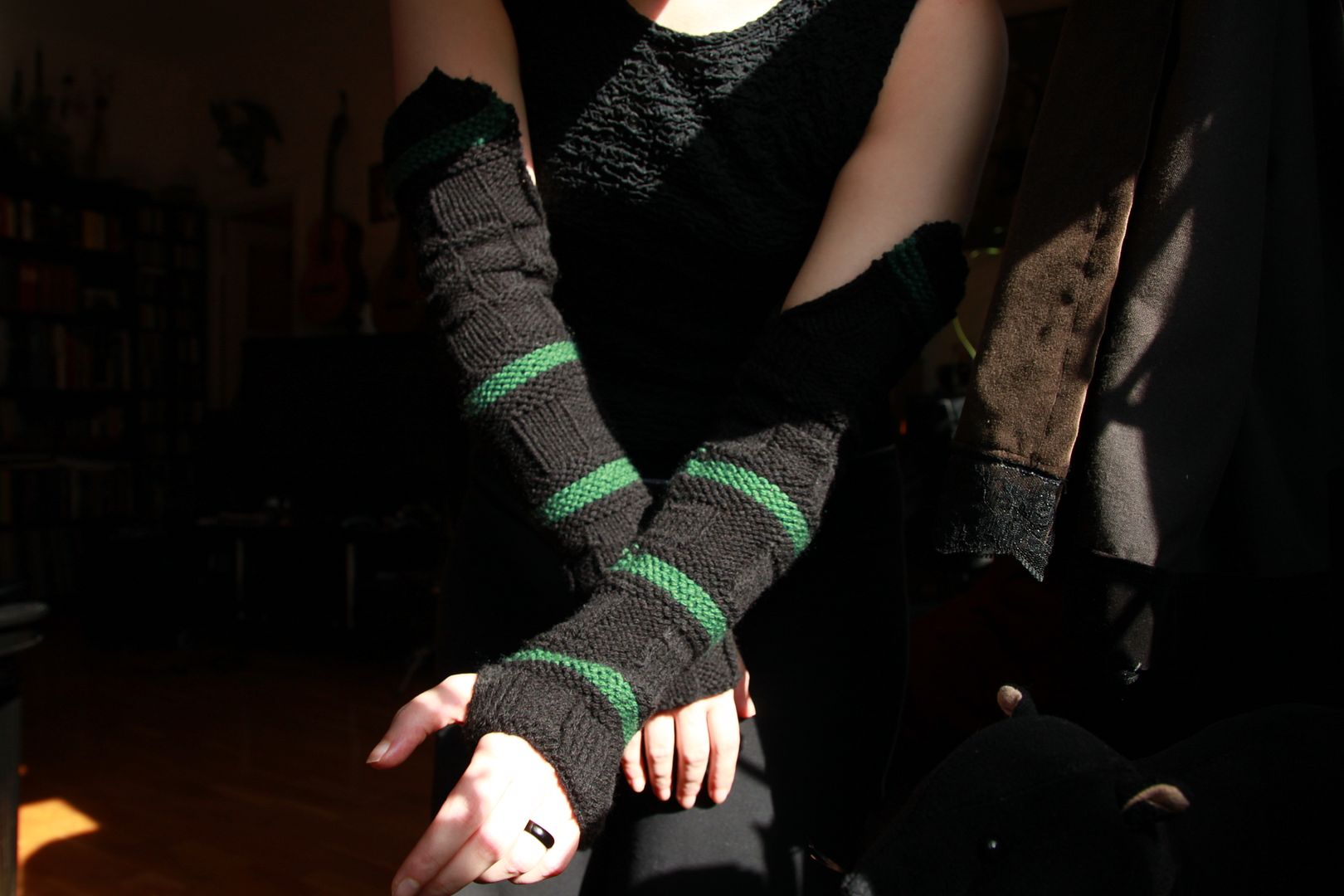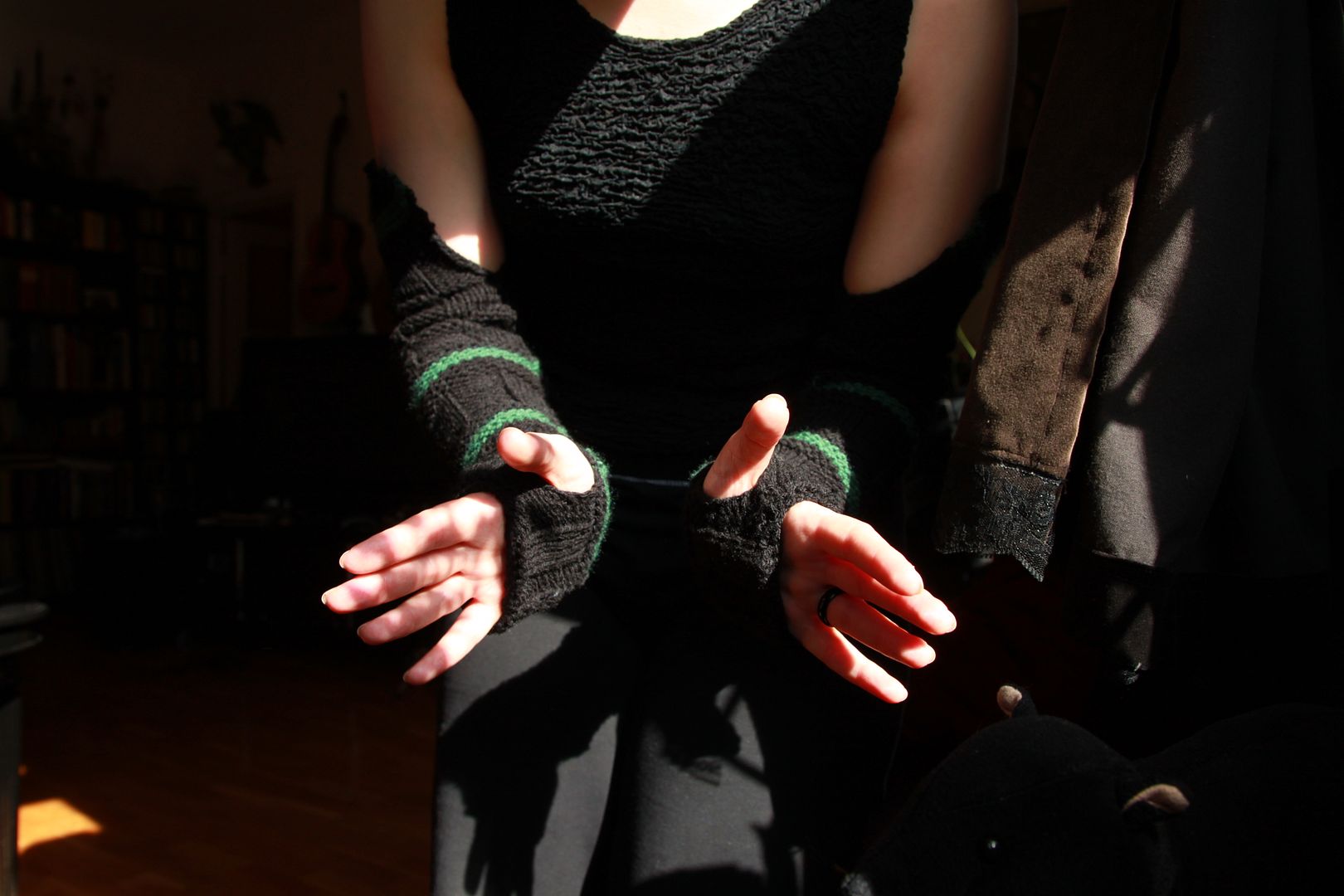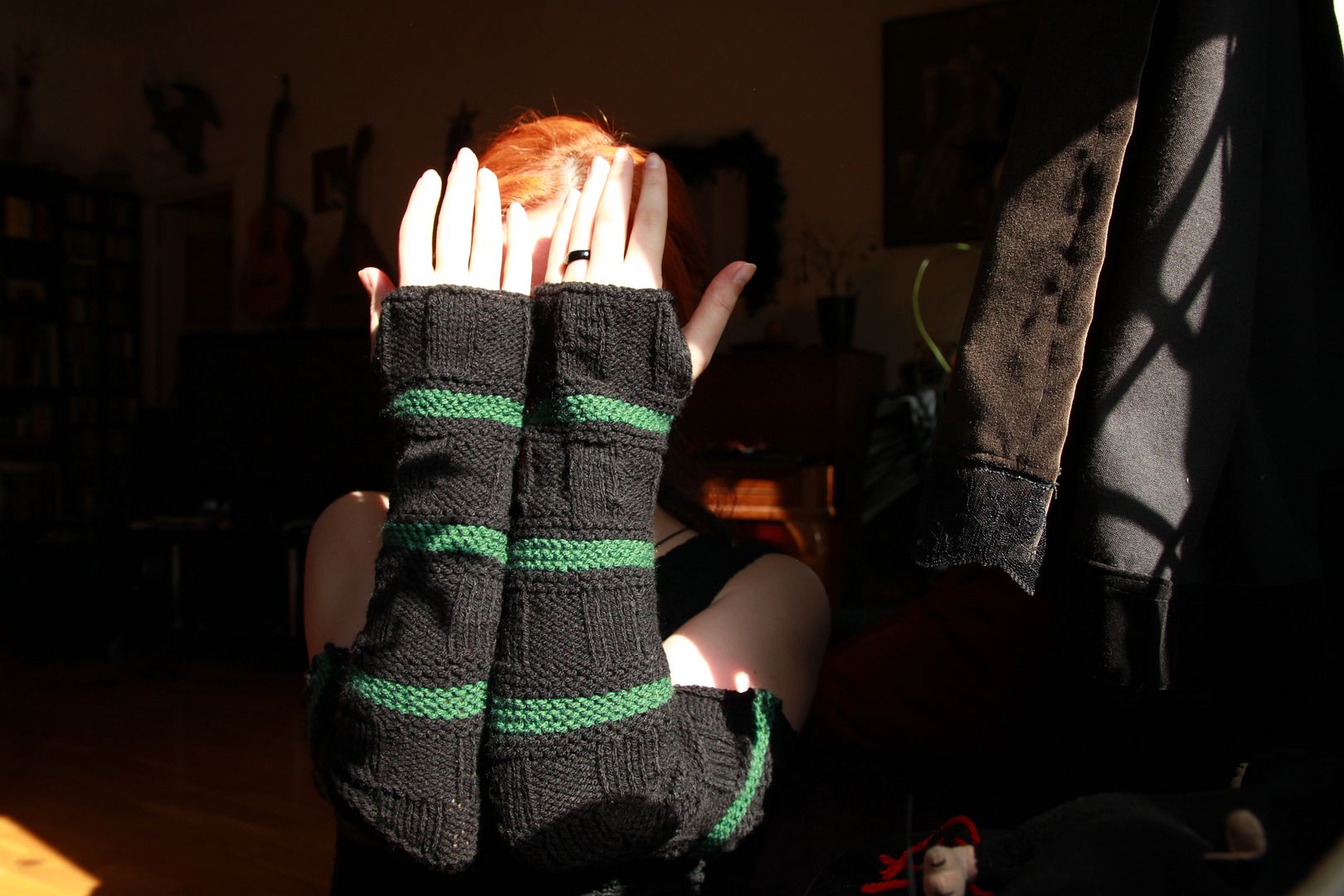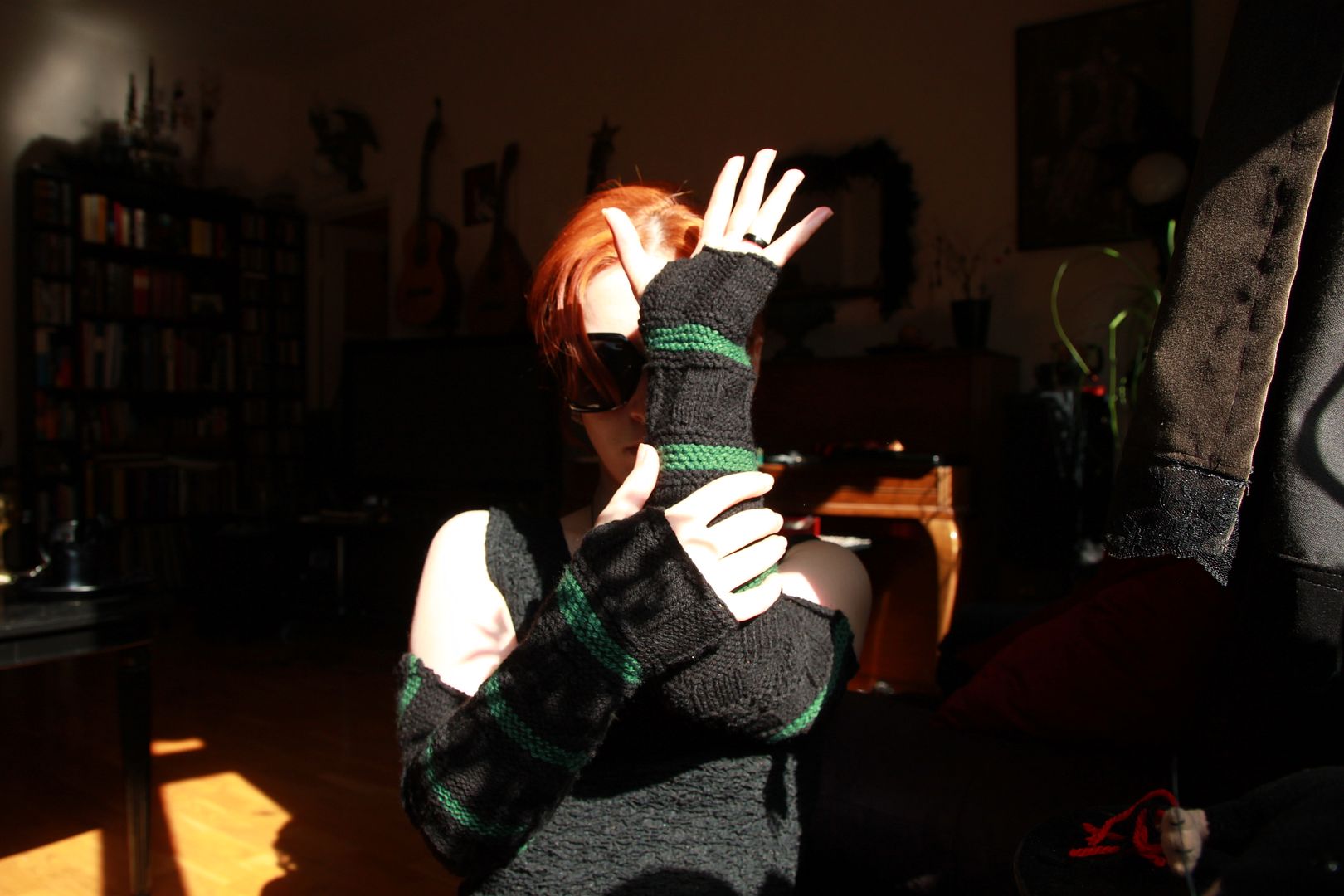 Finishing up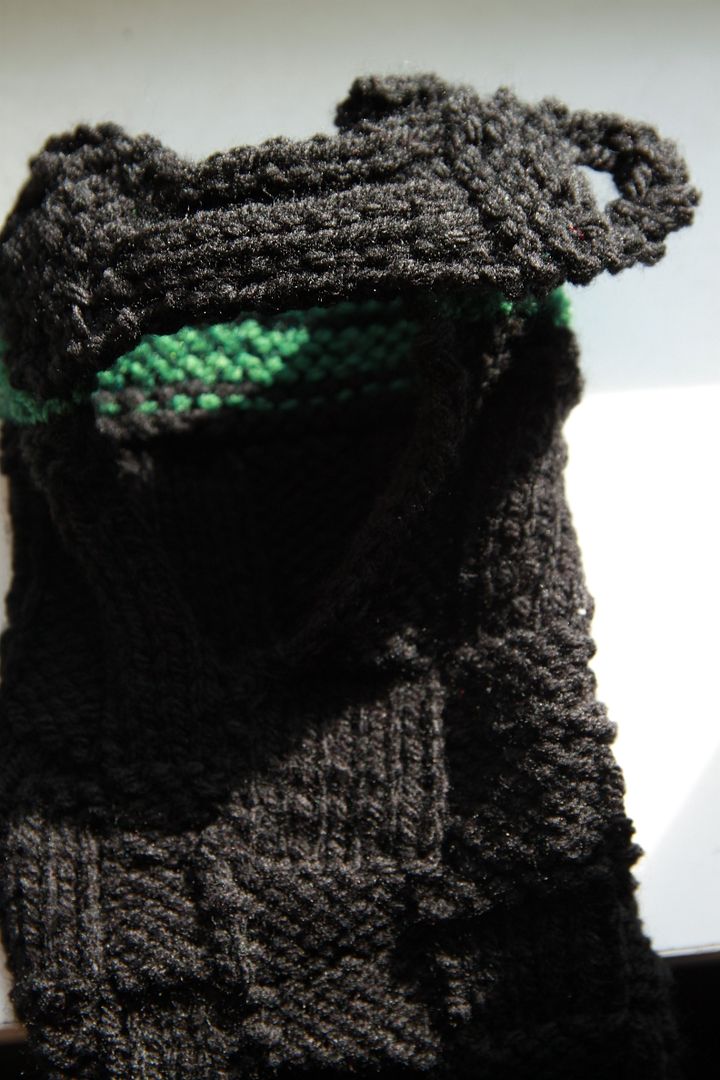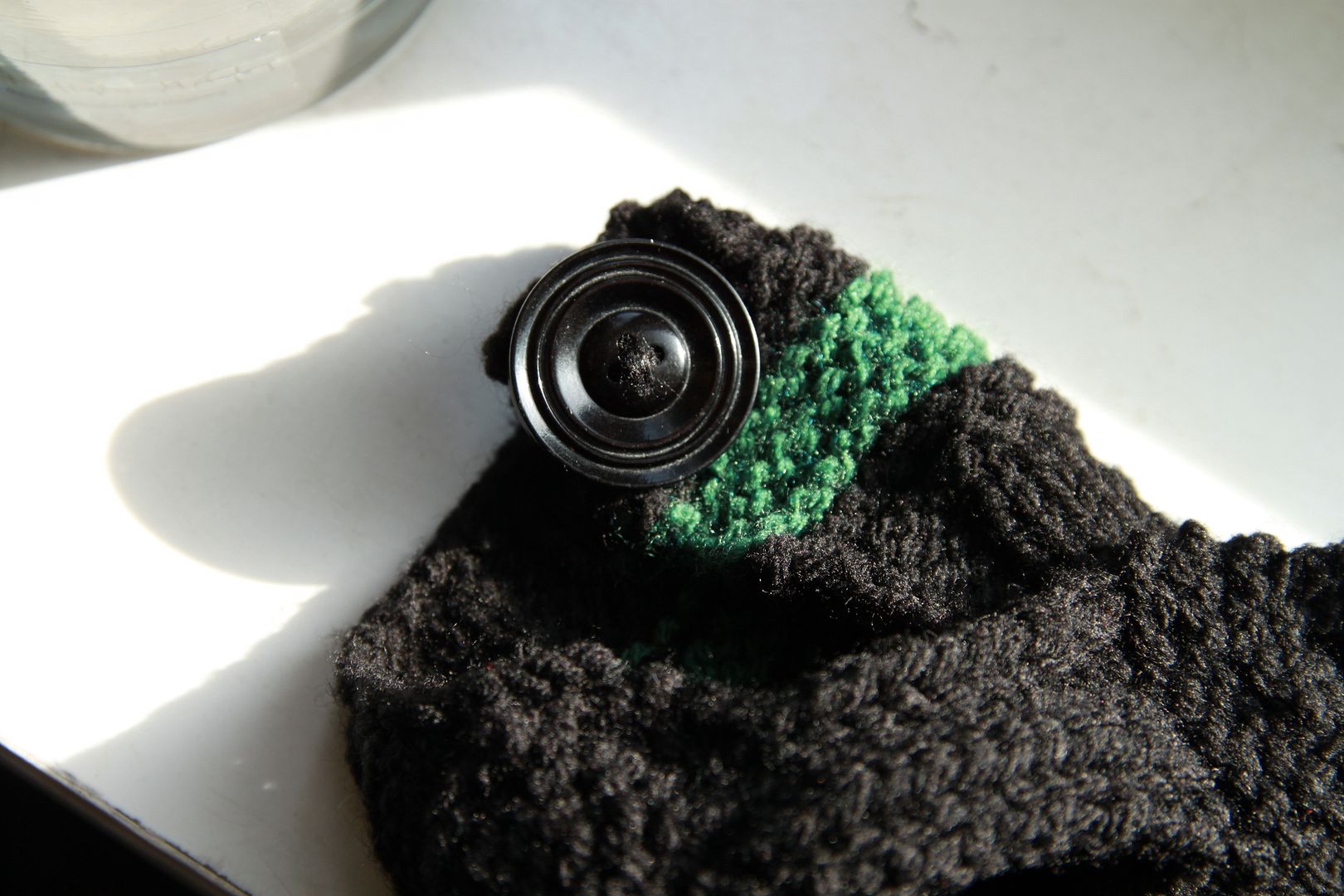 Aaaaaaaaaaand ready!

:D




Which brings me to ... I never posted any pictures of my fifth knit when it was ready.
My fuzzy scarf! Big success:D
It freaks me out a bit cause it looks alive >_<
But I like it :D


Here ya go

...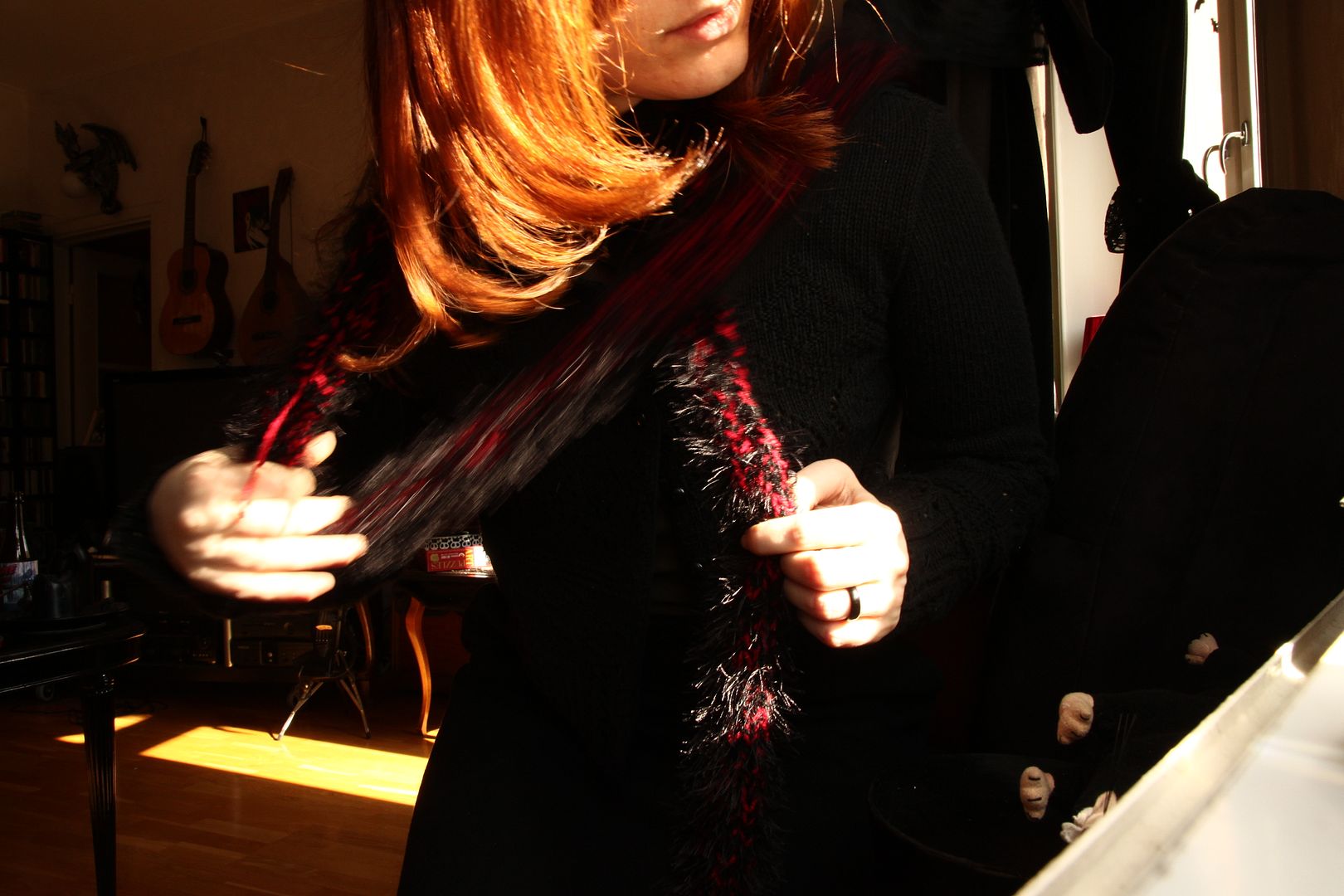 Not too shabby ey?

So far I am improvising, that is why everything looks kinda OFF ... but I'm actually only practicing still :D
I am happy though. My very first knit was so pathetic that I never thought I'd make ANYTHING else than bad scarfs :D
LAntichristo's Knitting
toodeloo