42 images.
for this entry
I had to choose 89 pictures out of 3.007 only from that particular day
So I divided them in 2 parts.
Ah. Norway.
Where does one start?
Should I just let the pictures speak for themselves? Yet there is no technology good enough out there to describe the beauty of that glorious country!
Yes. Norway is not beautiful. No, that word holds no power enough to describe that land.
Norway is awesome! With the true, full, meaning of the word. When a sight is inducing Awe, it makes you freeze. It makes you feel insignificant and ridiculous in its presence. An overwhelming almost paralyzing feeling of admiration, deep respect, reverence, wonder, and fear! Yes, Norway is truly awesome!
One has an almost religious experience seeing the fjords for the first time. Now, I am a Nihilist. But allow me the literary, or better yet the "dramatic", license in this sentence: If there was even the slightest likelihood there was such a thing as God, it would definitely be the fjords in Norway!
So we left Kuttainen and travelled to Finland all the way up to the point where all the 3 countries meet. We drove to Norway through Finland and could see Sweden on the coast on the other side.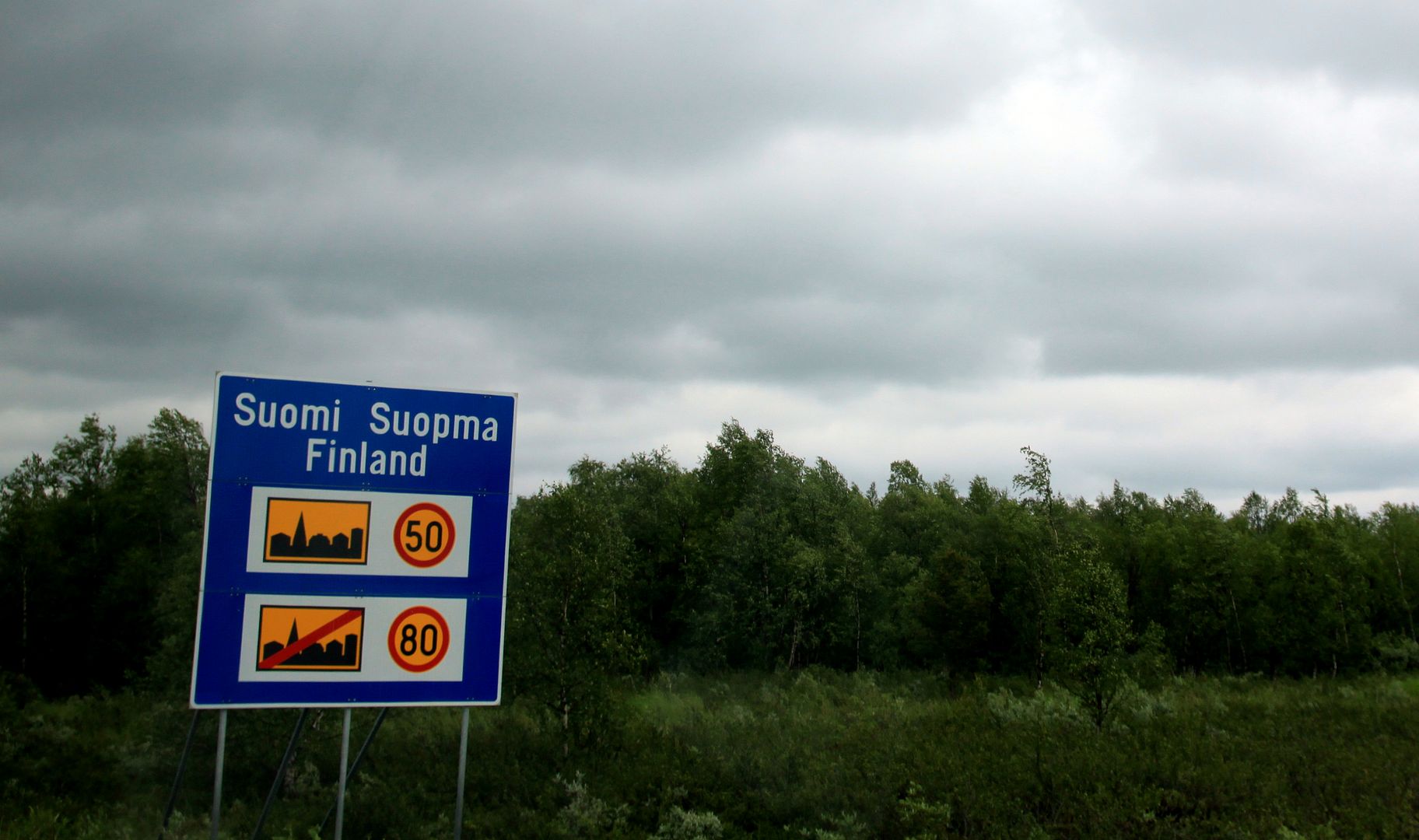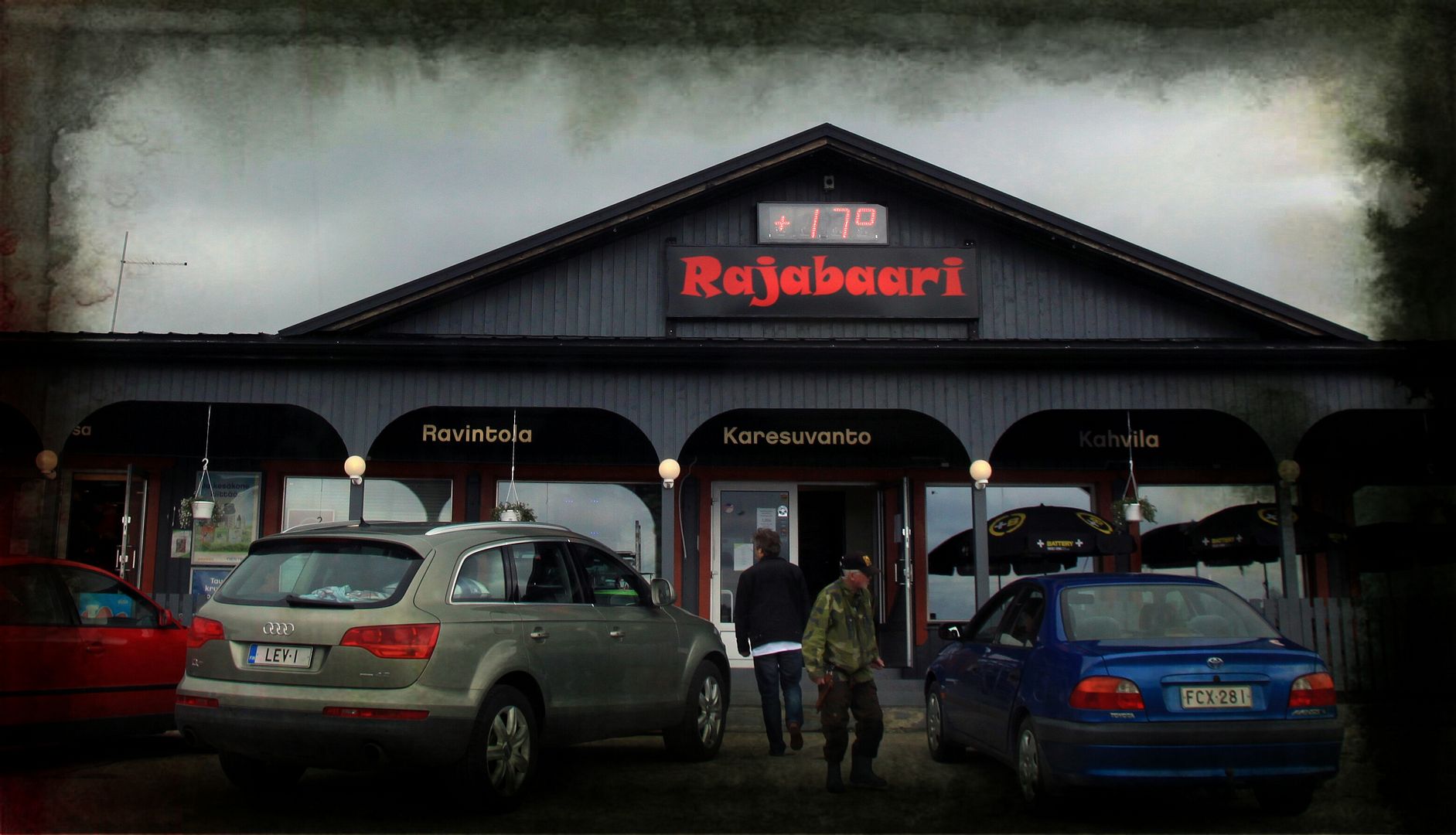 Ratty met Santa ;)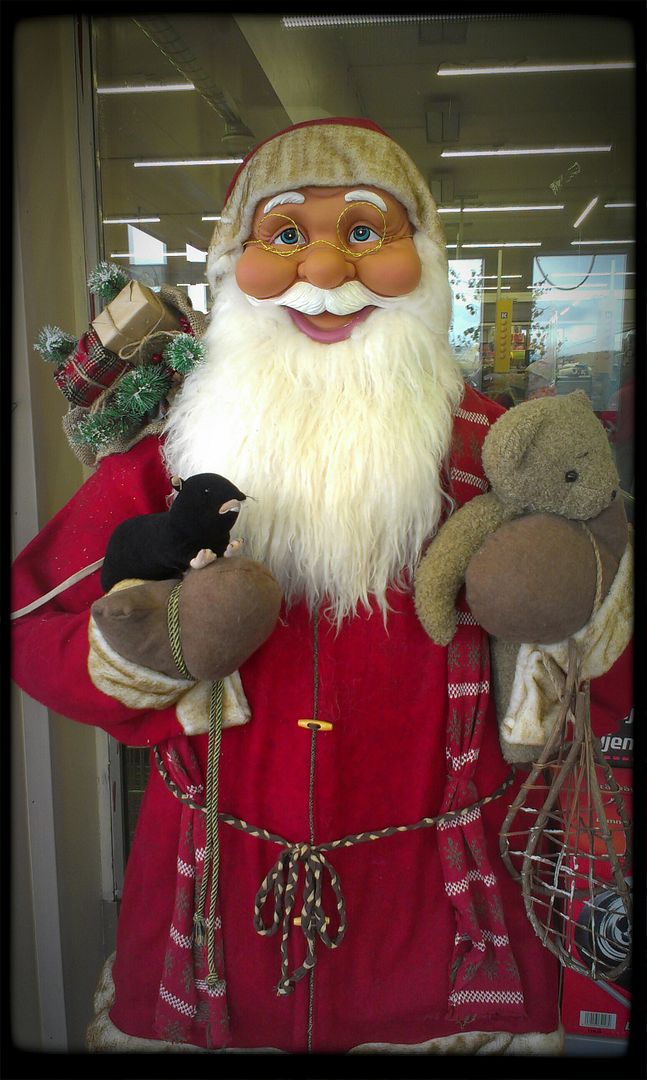 And made friends with yet another bear ;)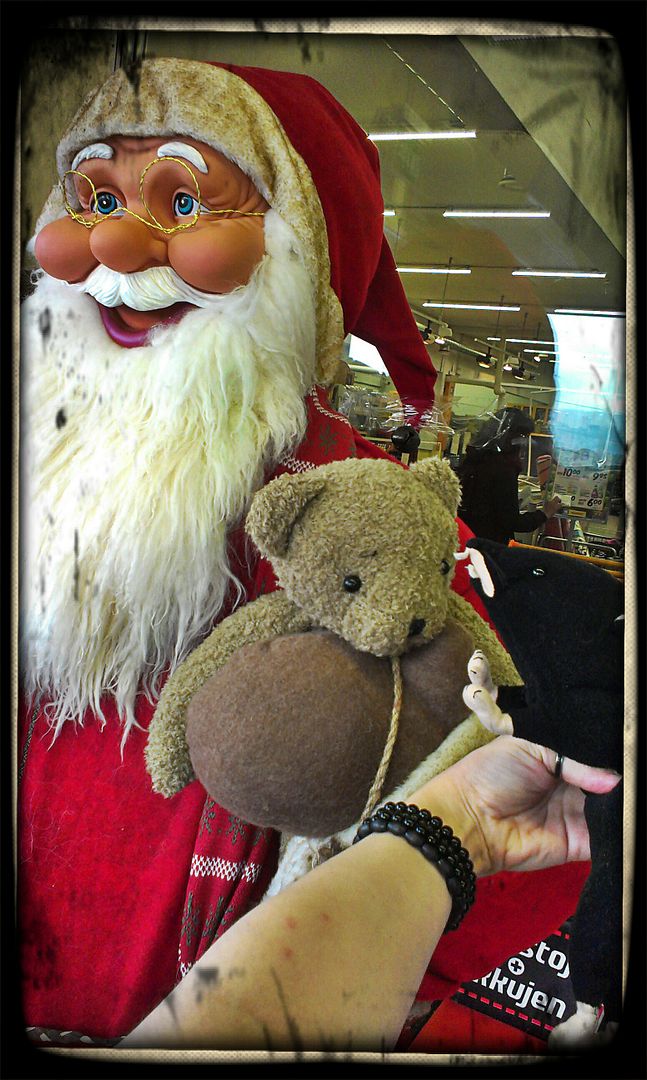 We past Lapland which was a rather bizarre place. There was something scary and primitive in the air. We stopped to a little market were they were selling from yogurt to reindeer skin, to
princess
dresses for little girls to … well … guns.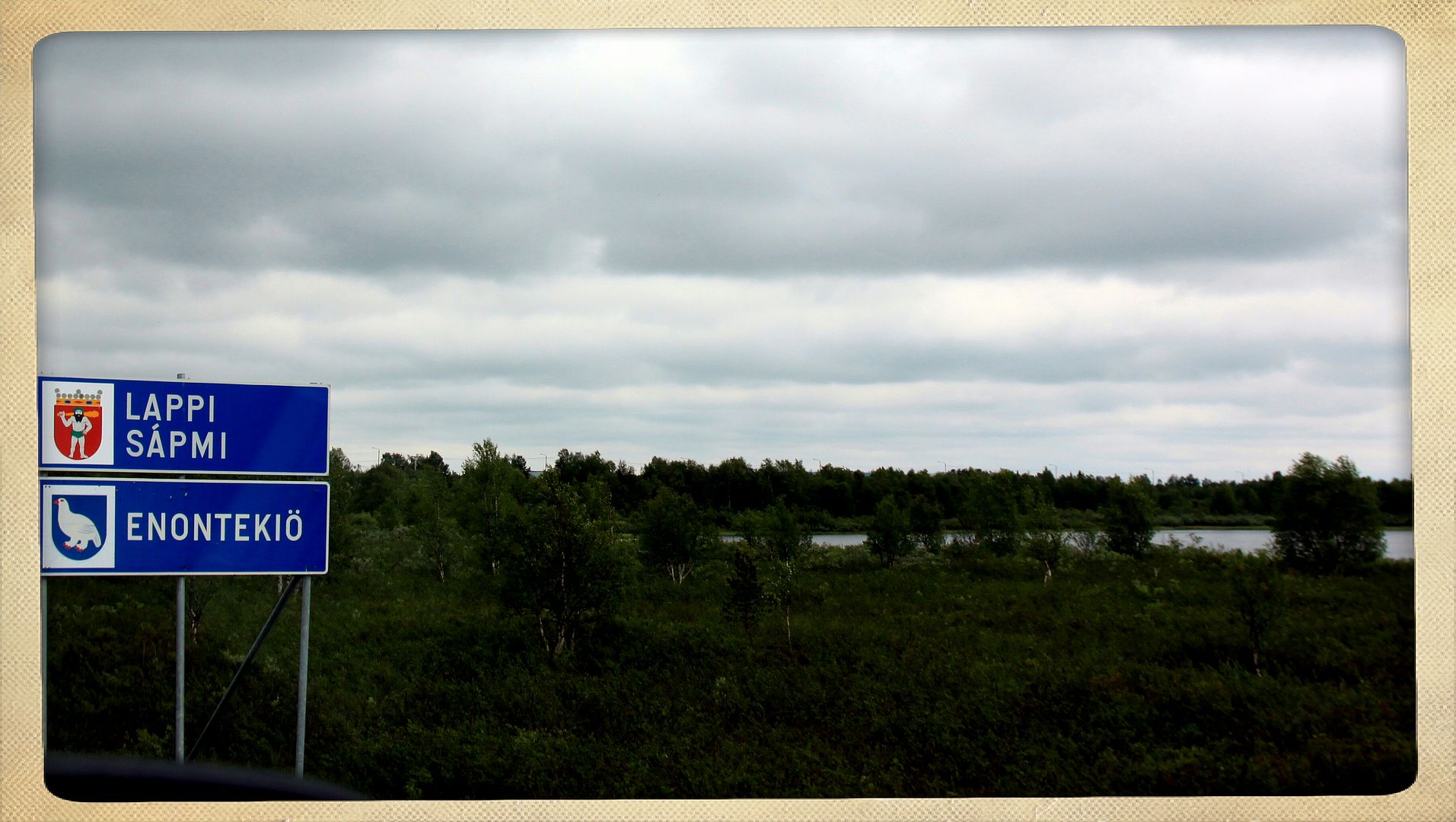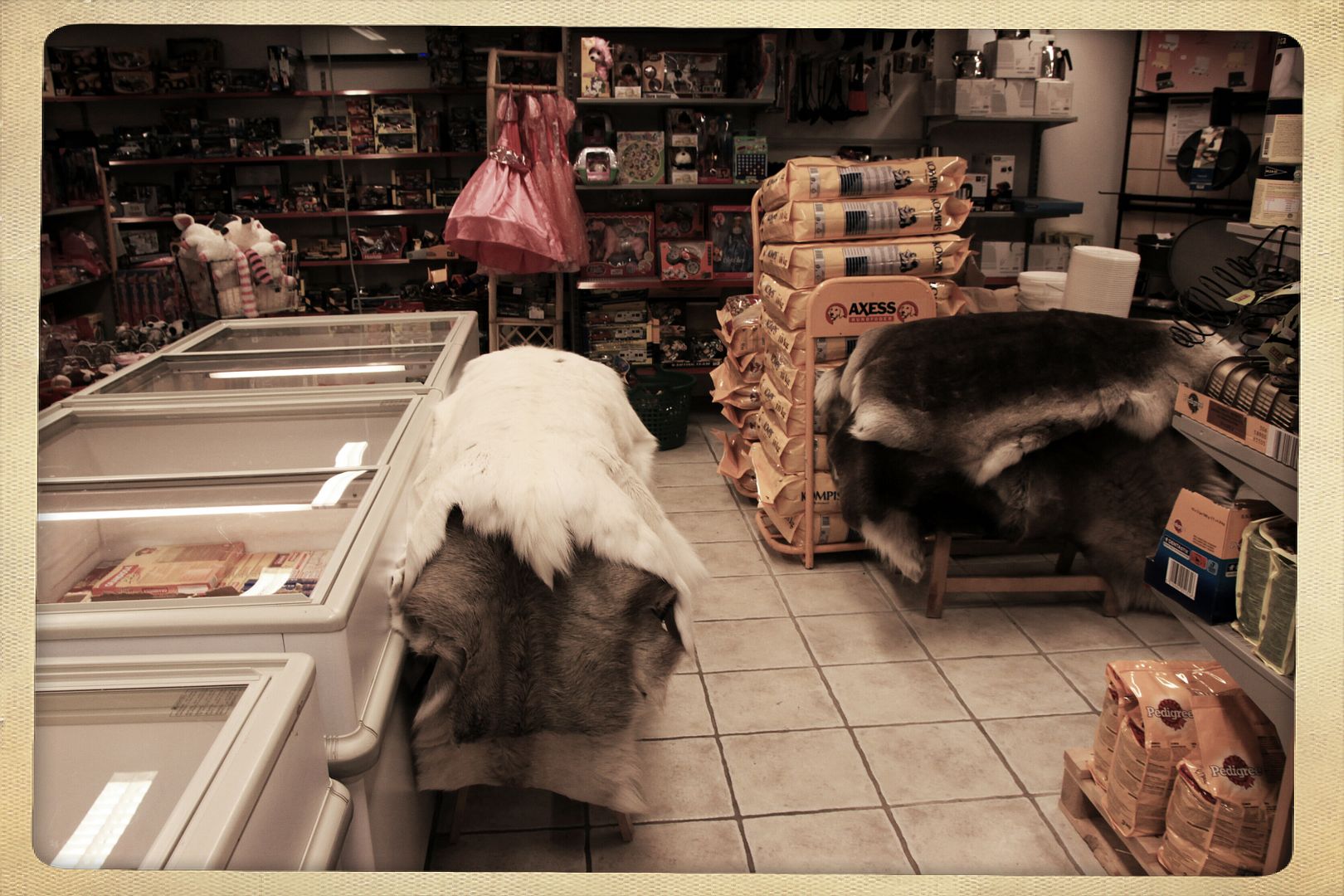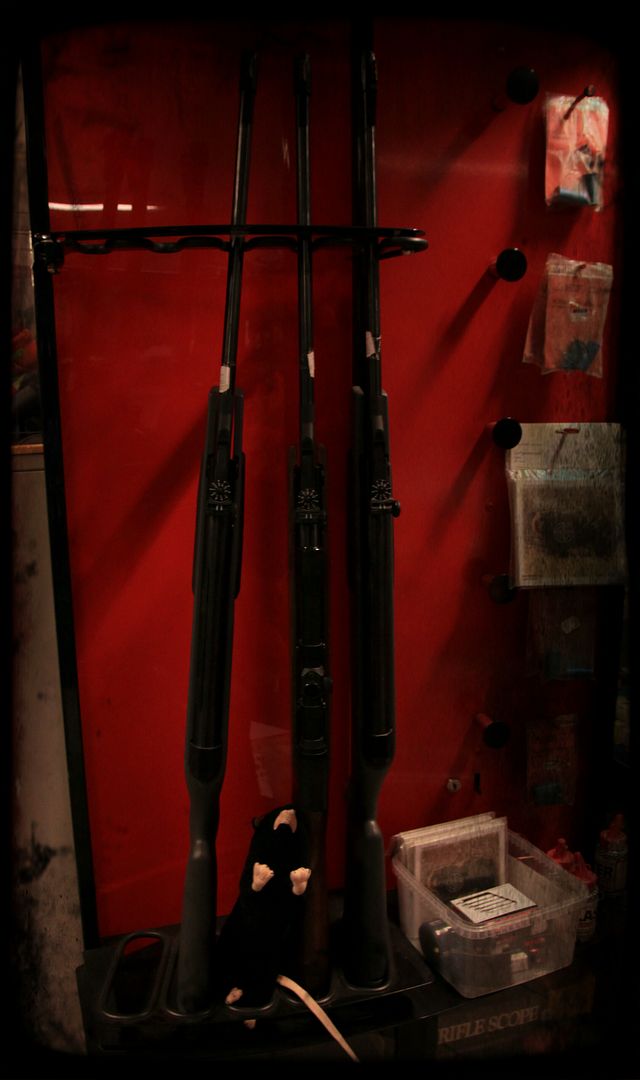 On the left is Sweden. Far ahead Norway. And we are on Finish ground.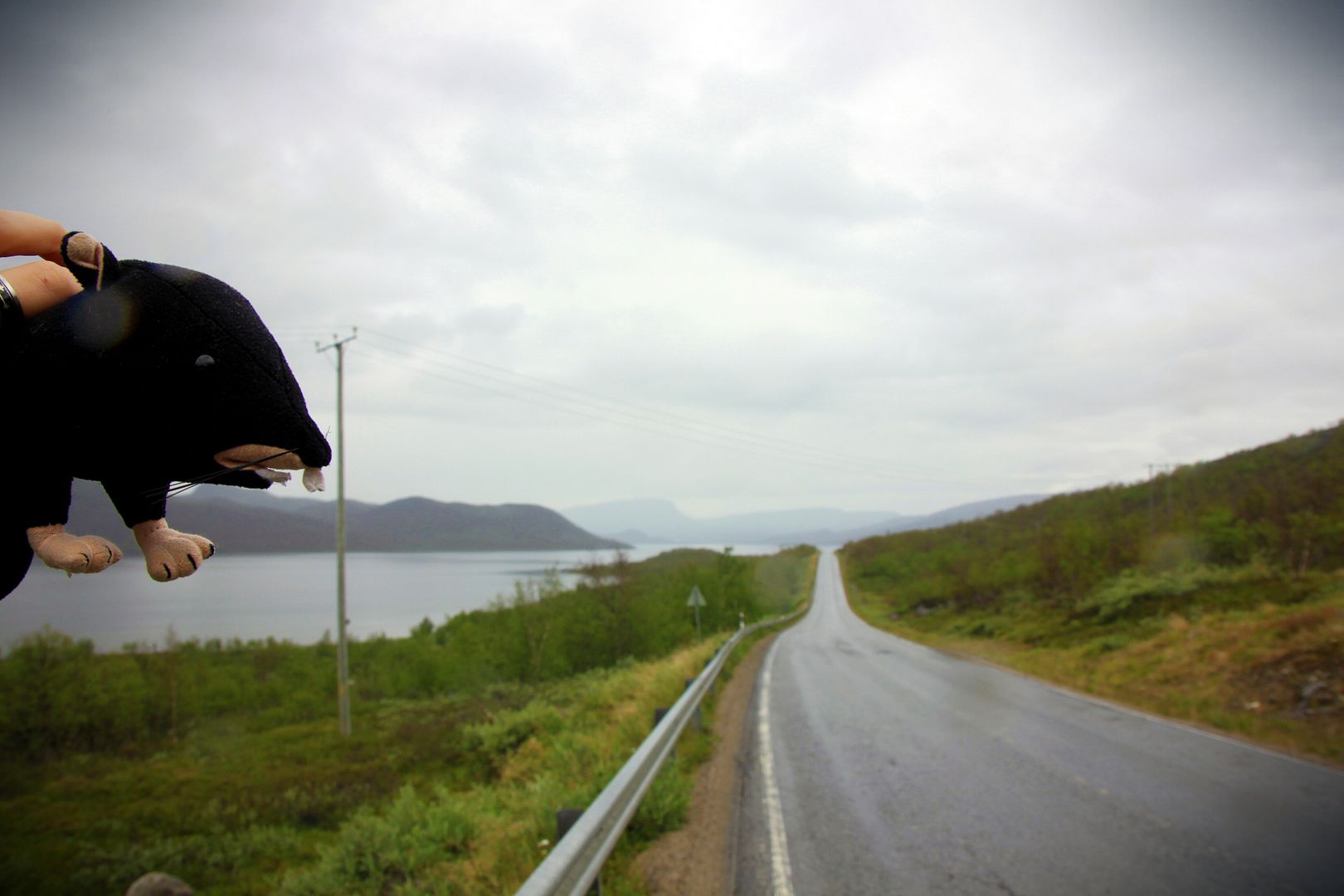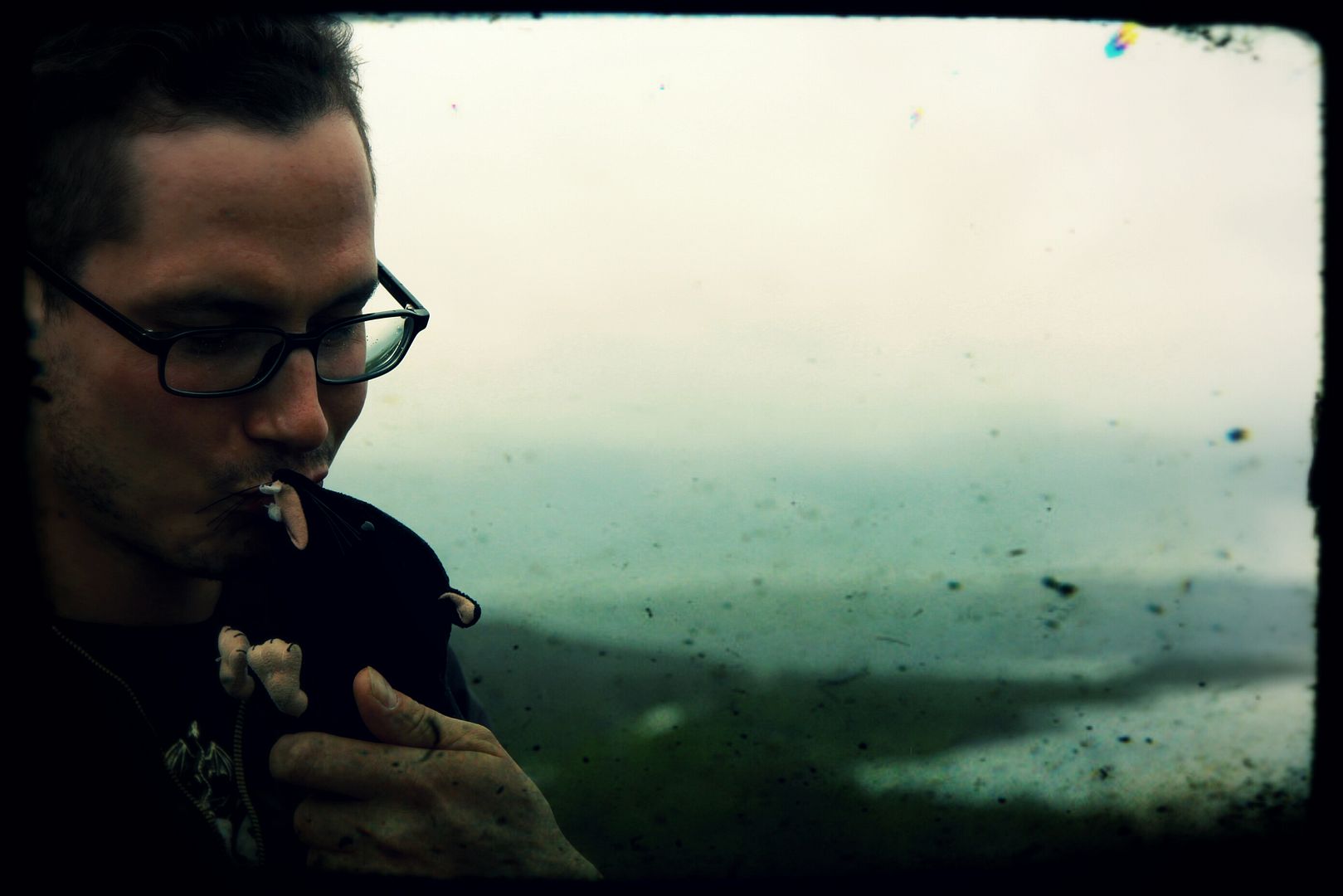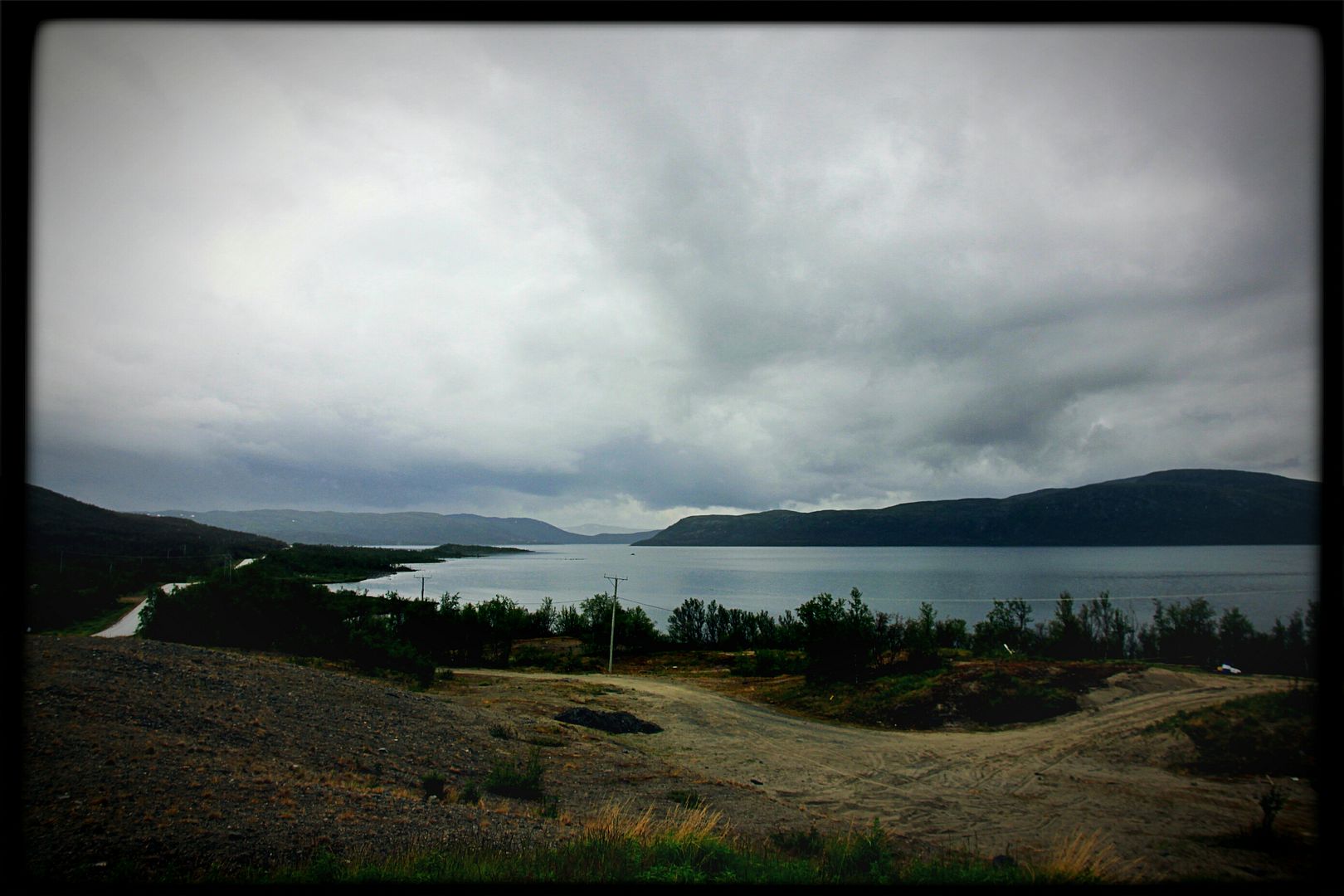 Then we entered Norway … the first fjord appeared in the horizon like a sleepy giant. Inside the fjord my heart skipped a bit. I forgot to breath. There were small waterfalls all around the mountains … It made me think. The mountains are crying.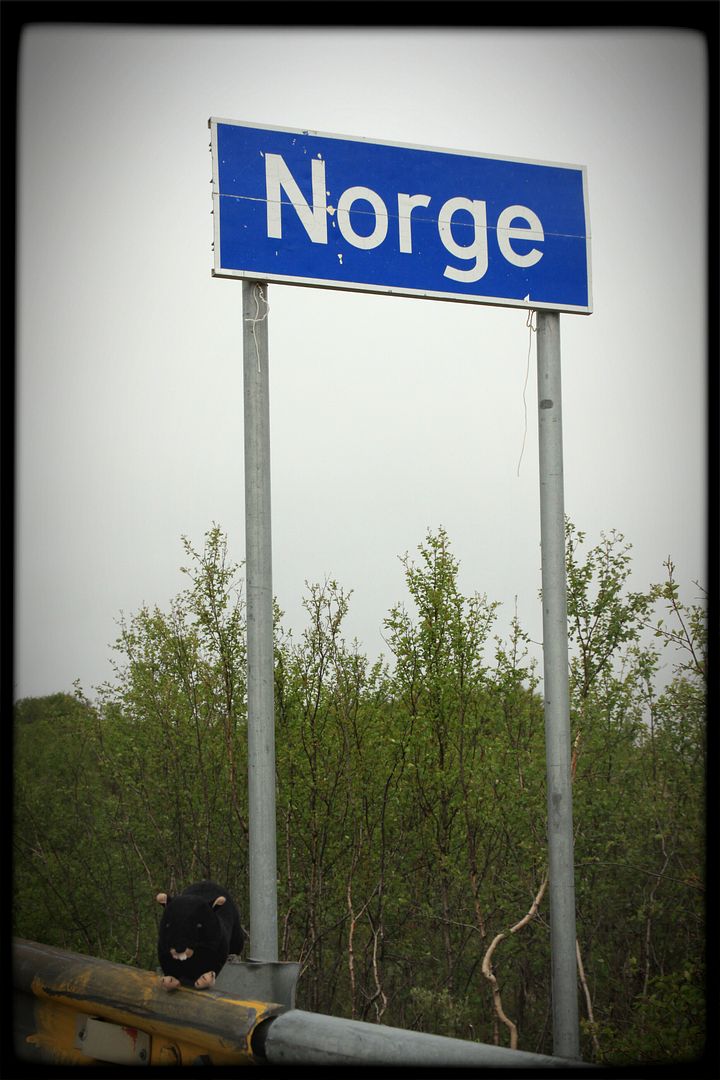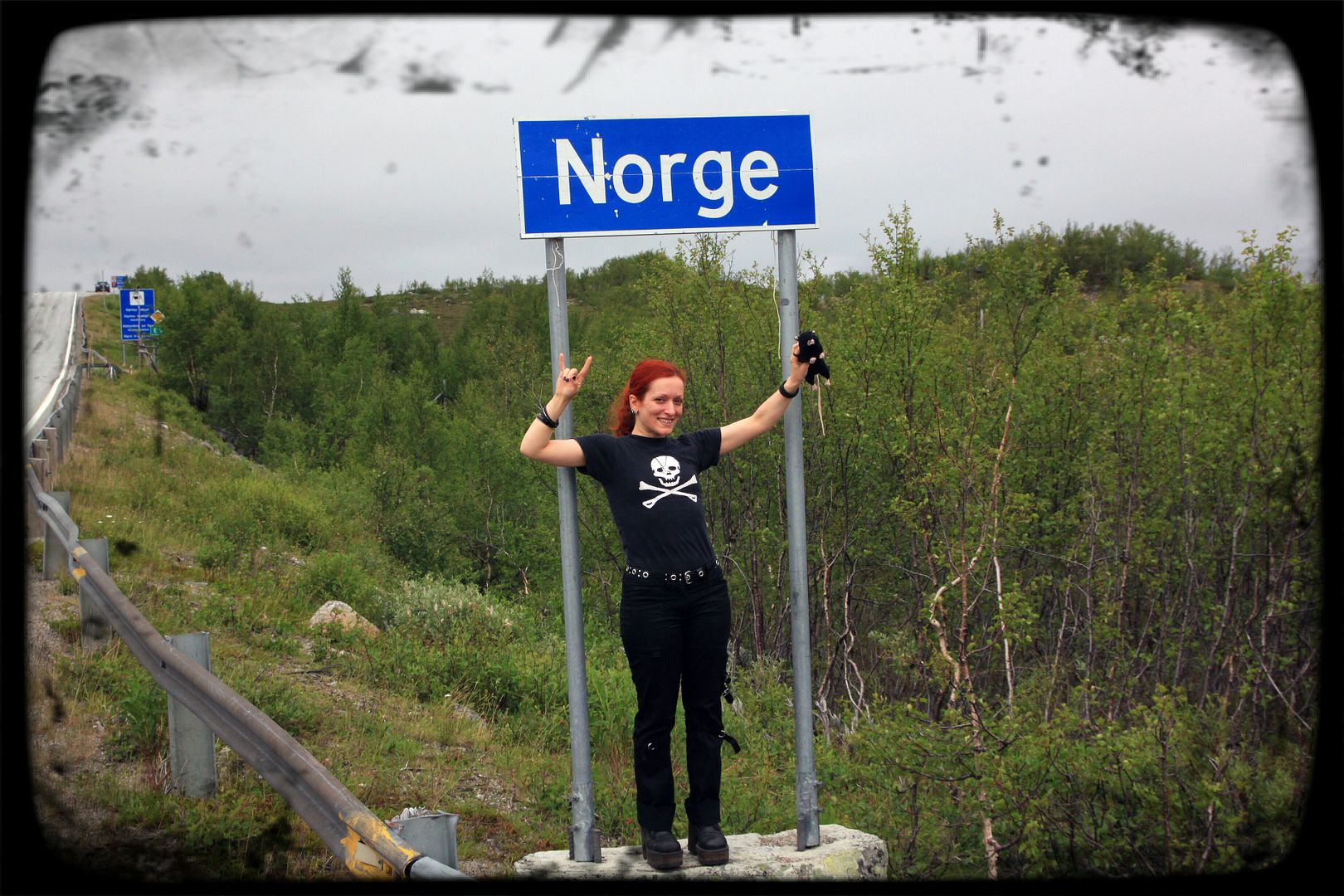 There was intense fog and the clouds were so low they were covering 3 quarters from the mountains, and some were covered completely. This created an intense feeling of awe! Fear and curiosity for the unknown. I couldn't speak no more.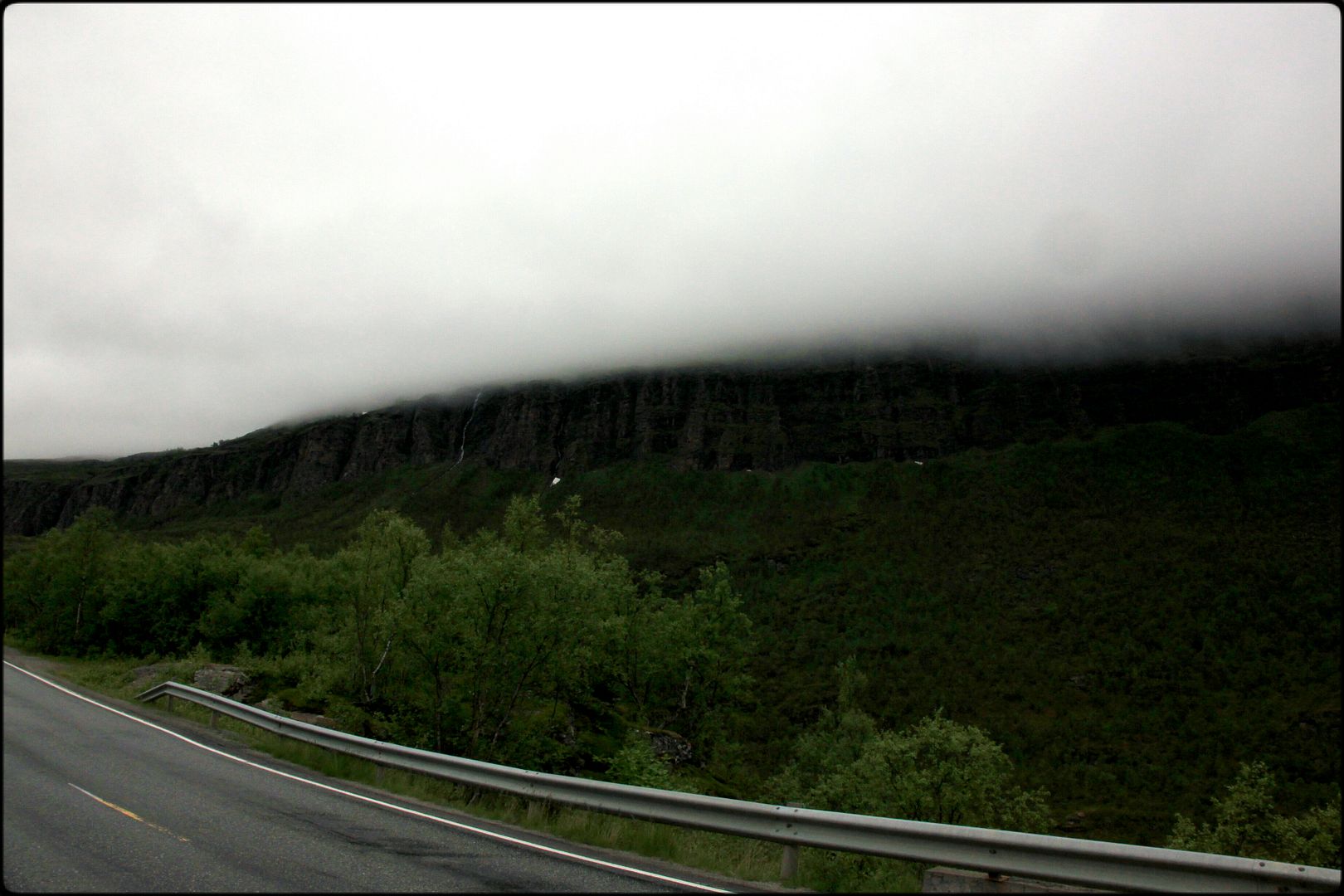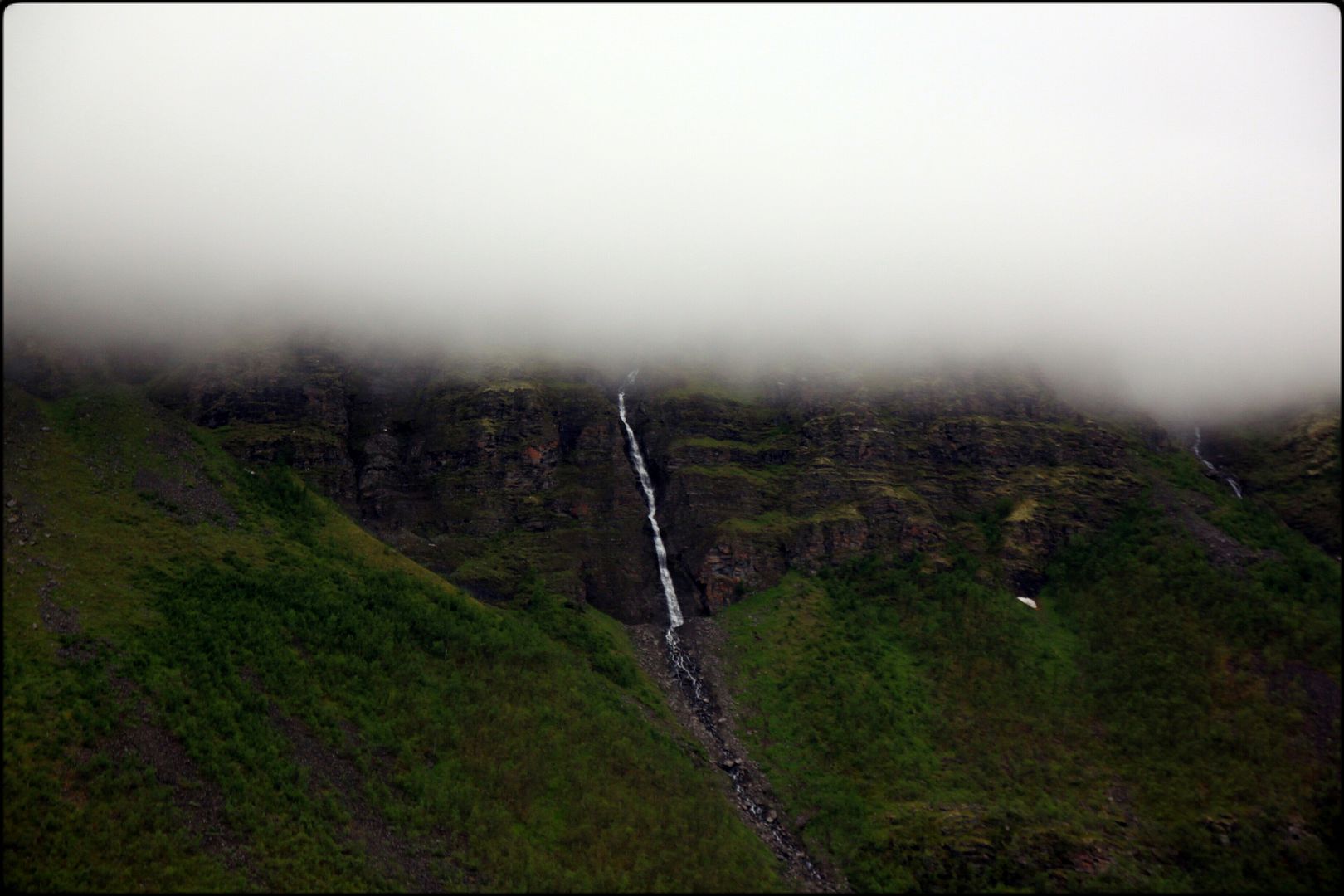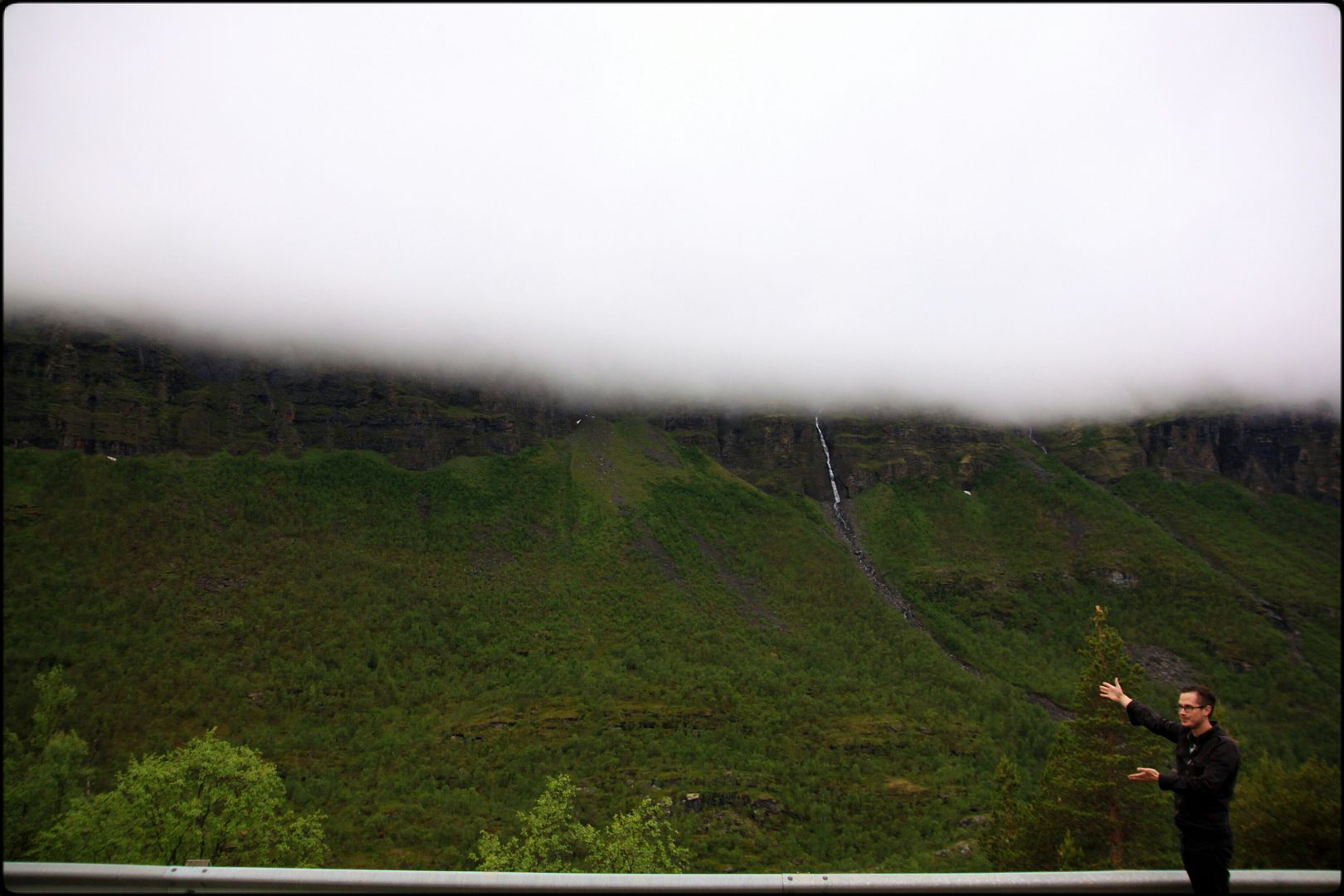 I really tried to wipe the stupid face and smile instead ...
My mouth smiles but my eyes say:
what the fuck just happened? Where am I? Am I dead?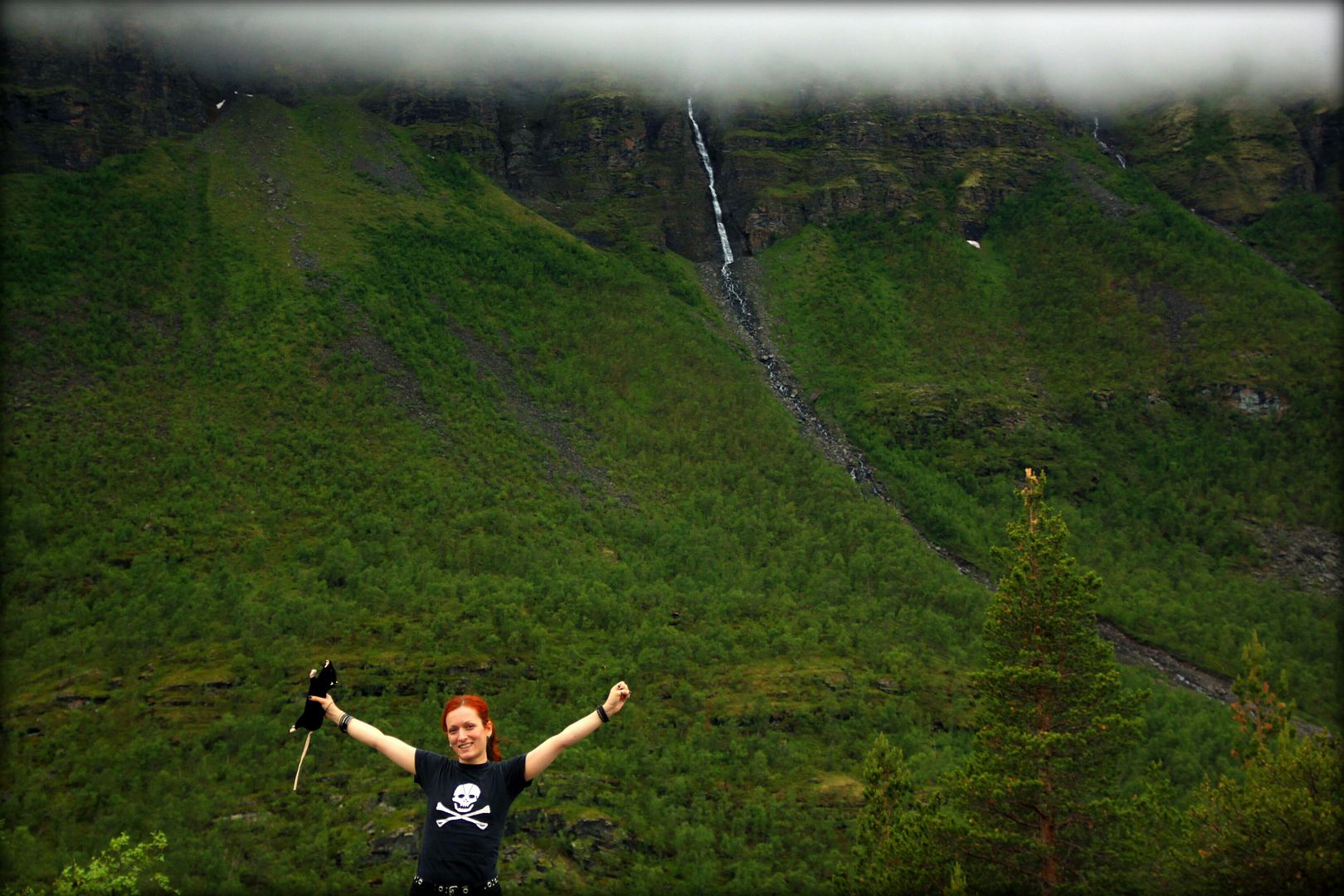 And yes ... my boyfriend was hovering :D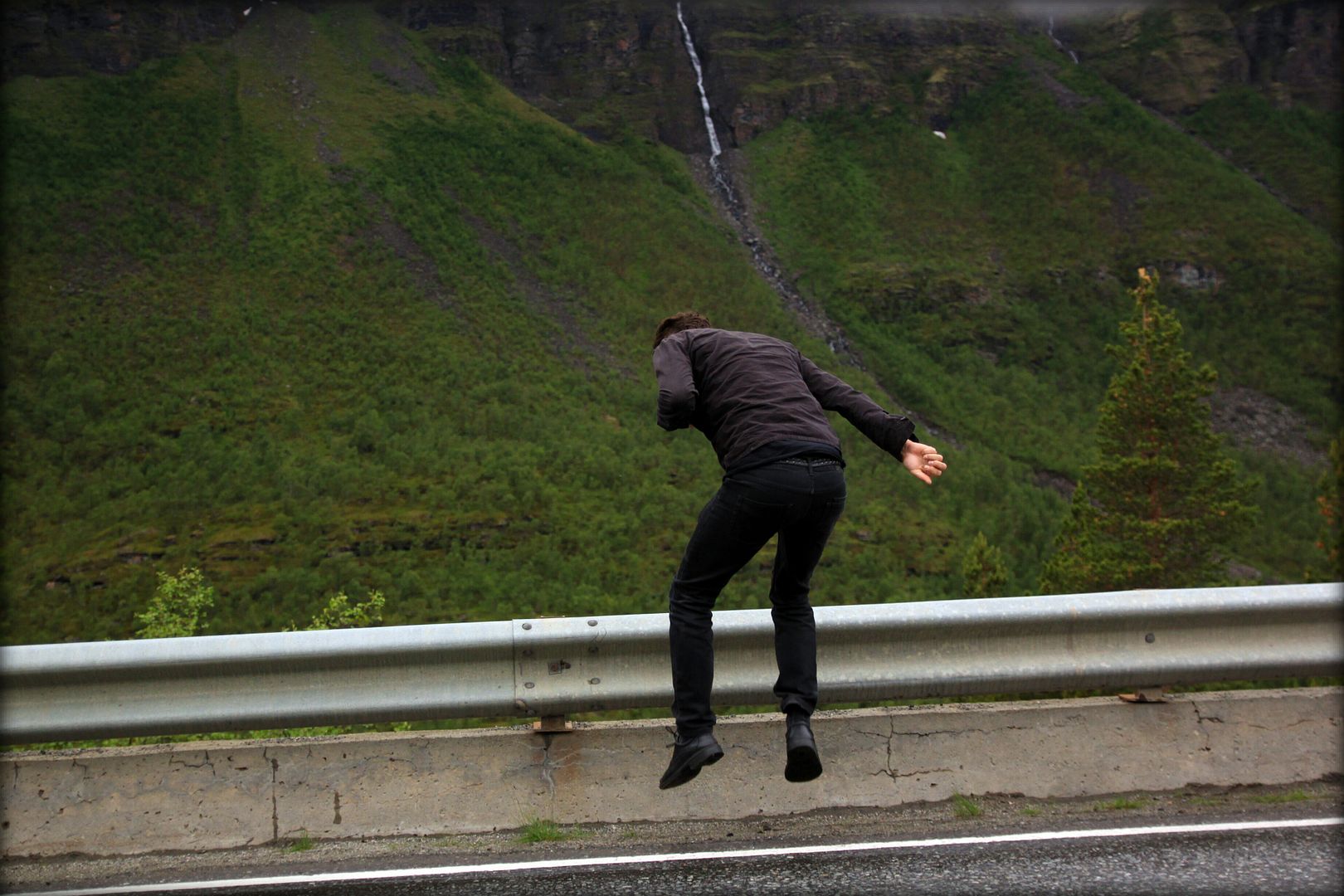 Past a camping place :)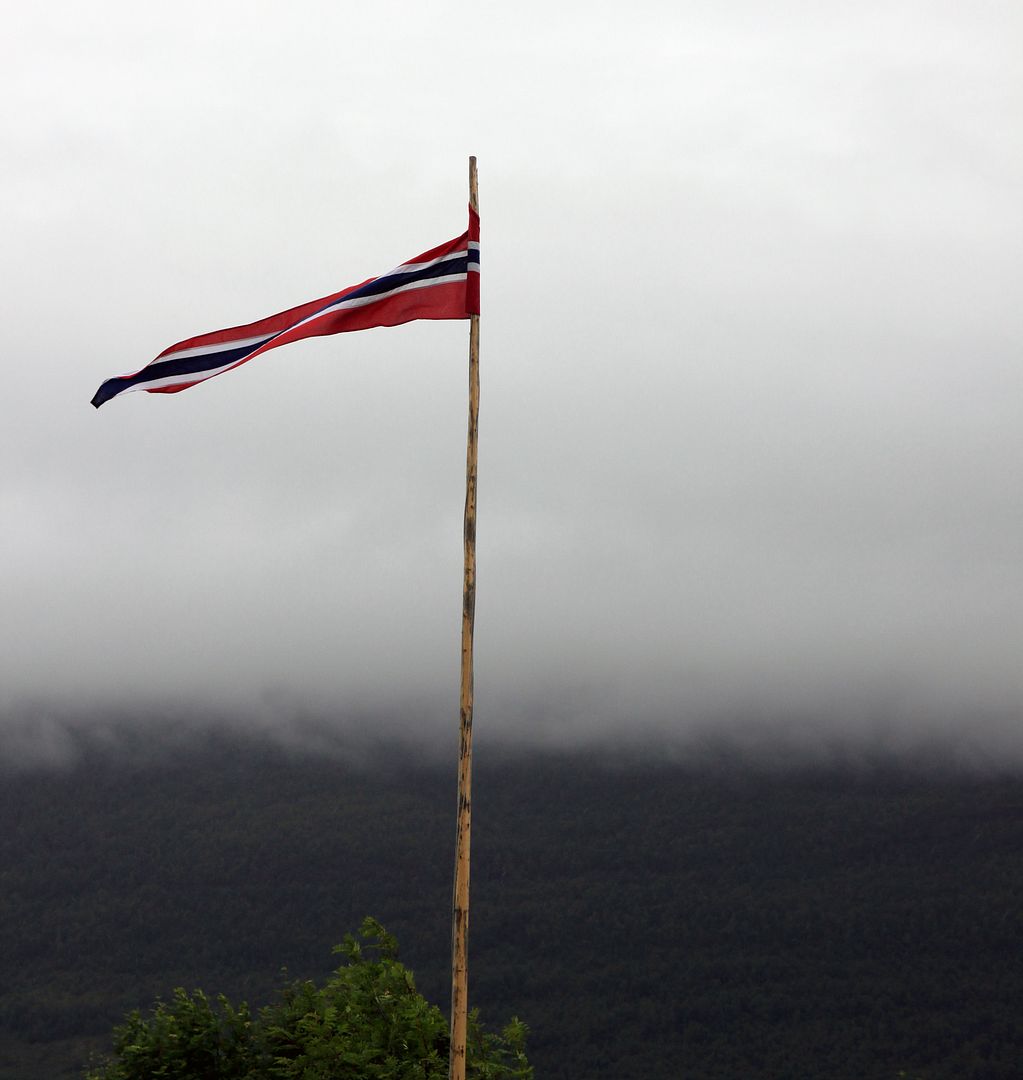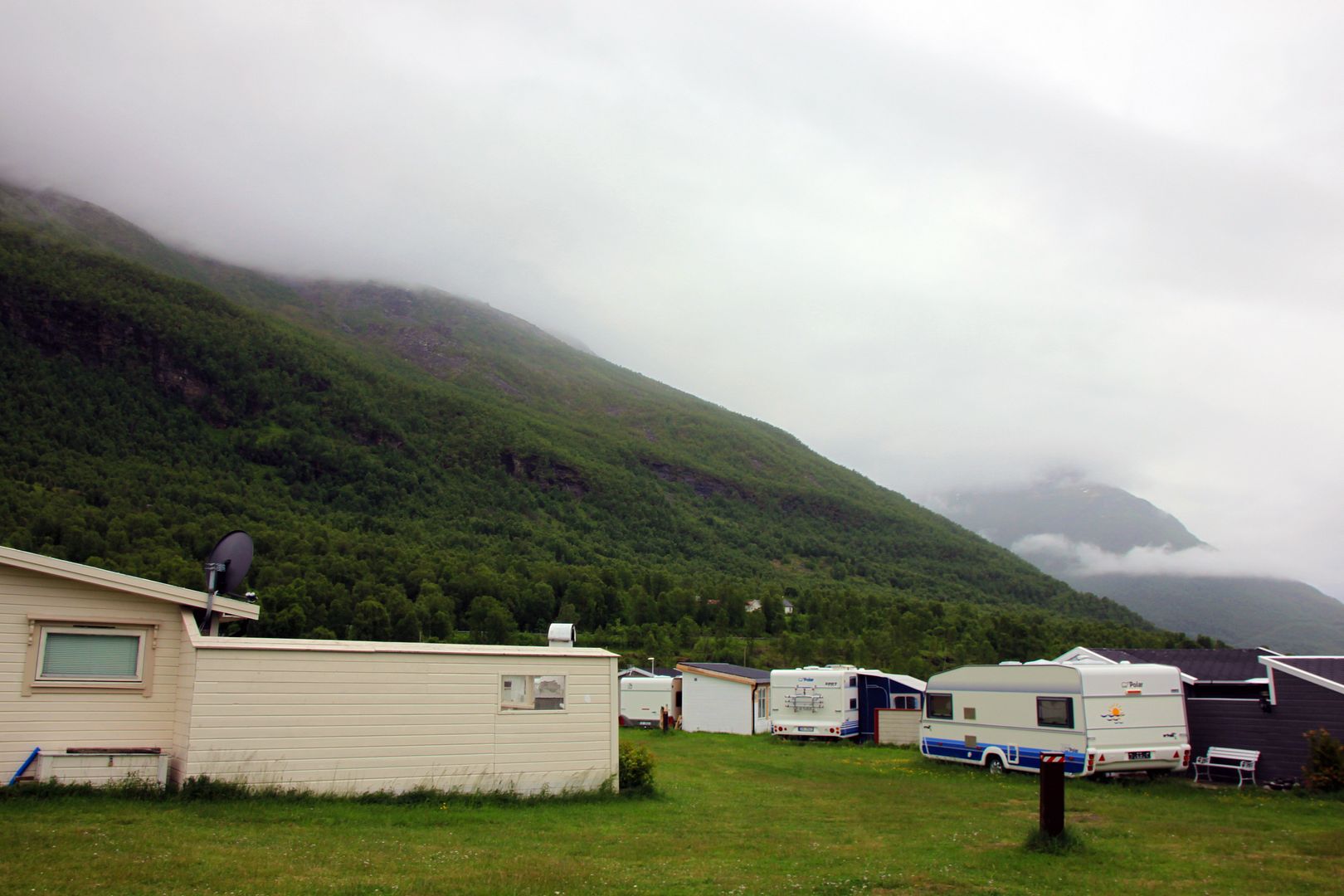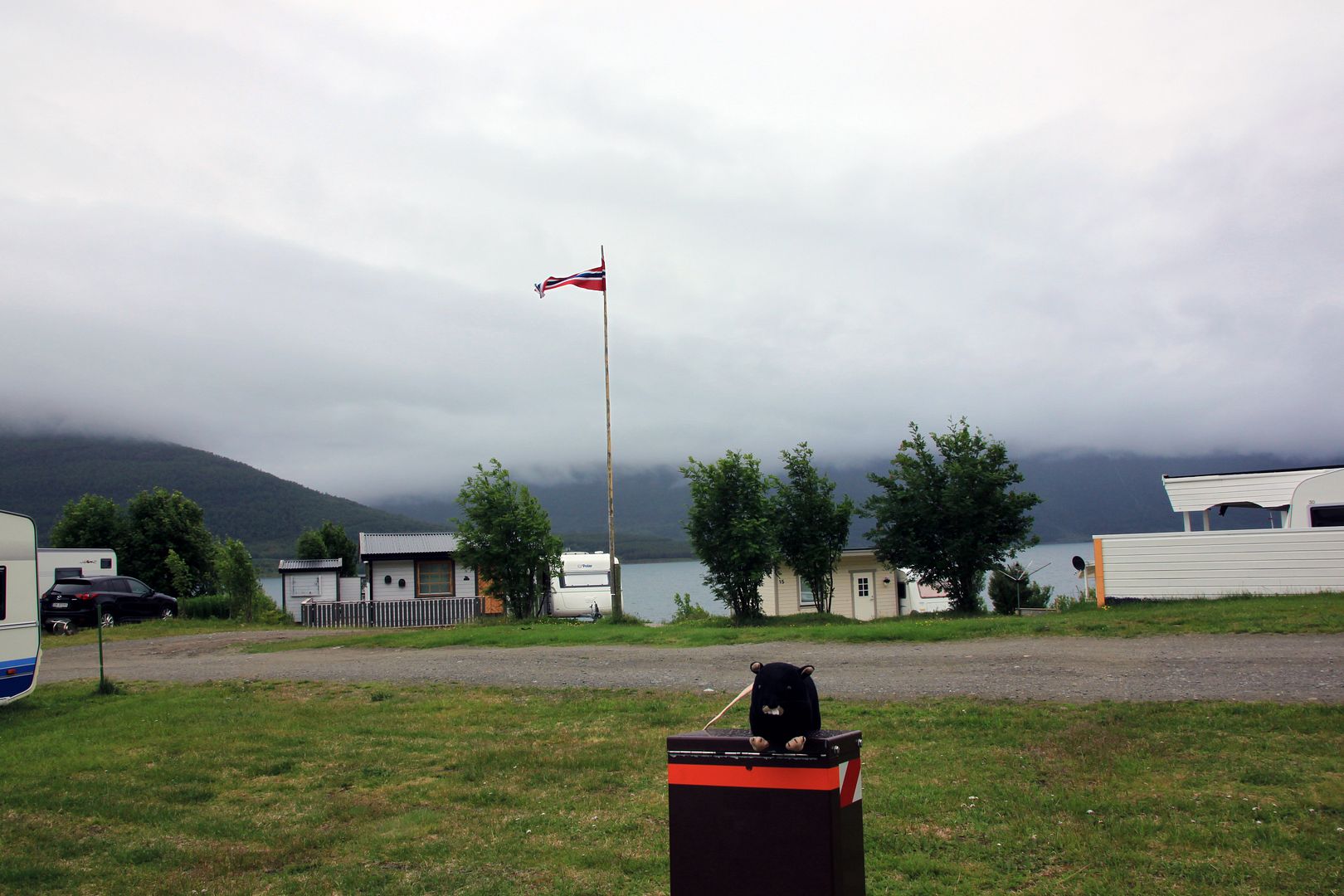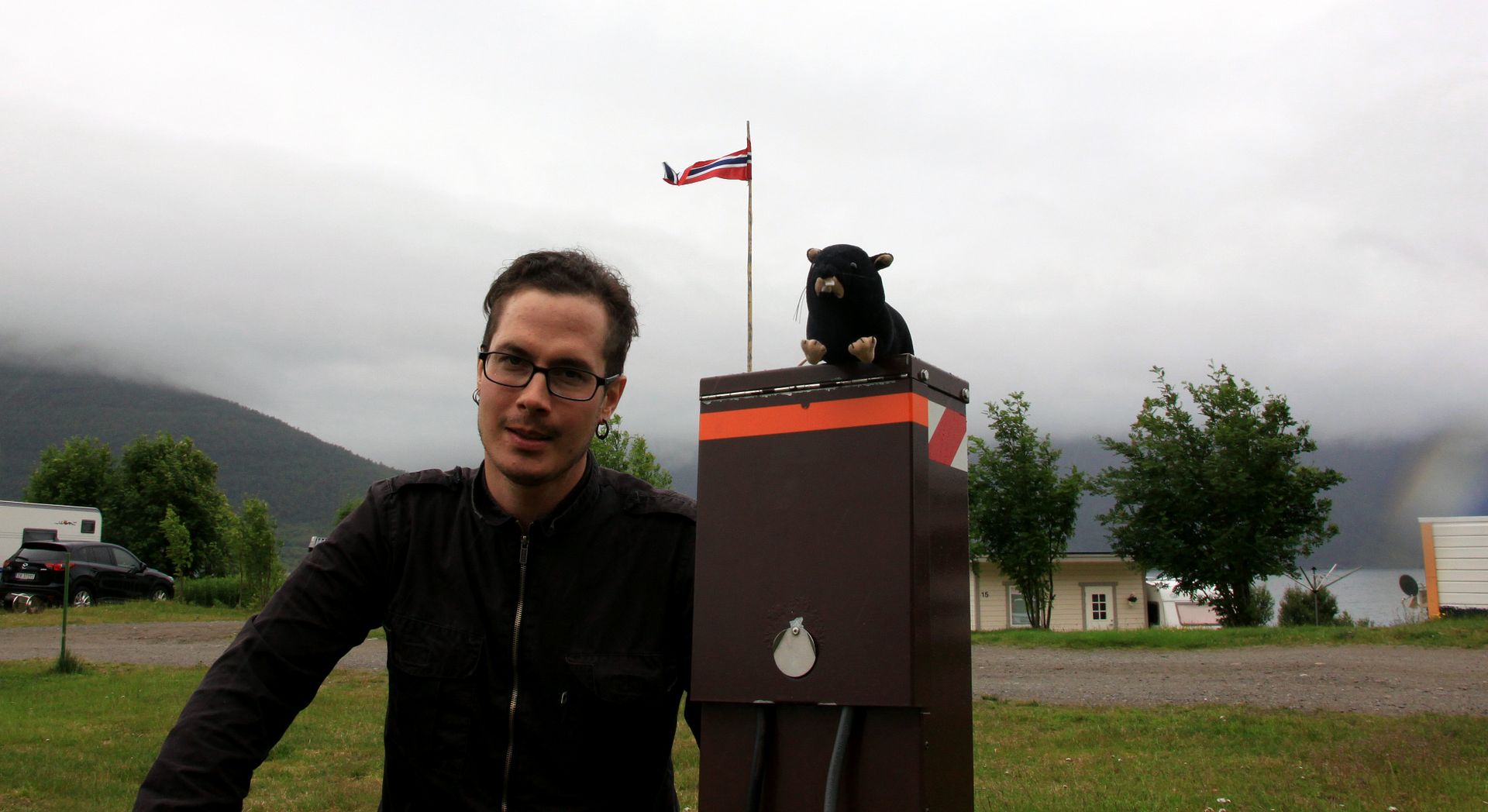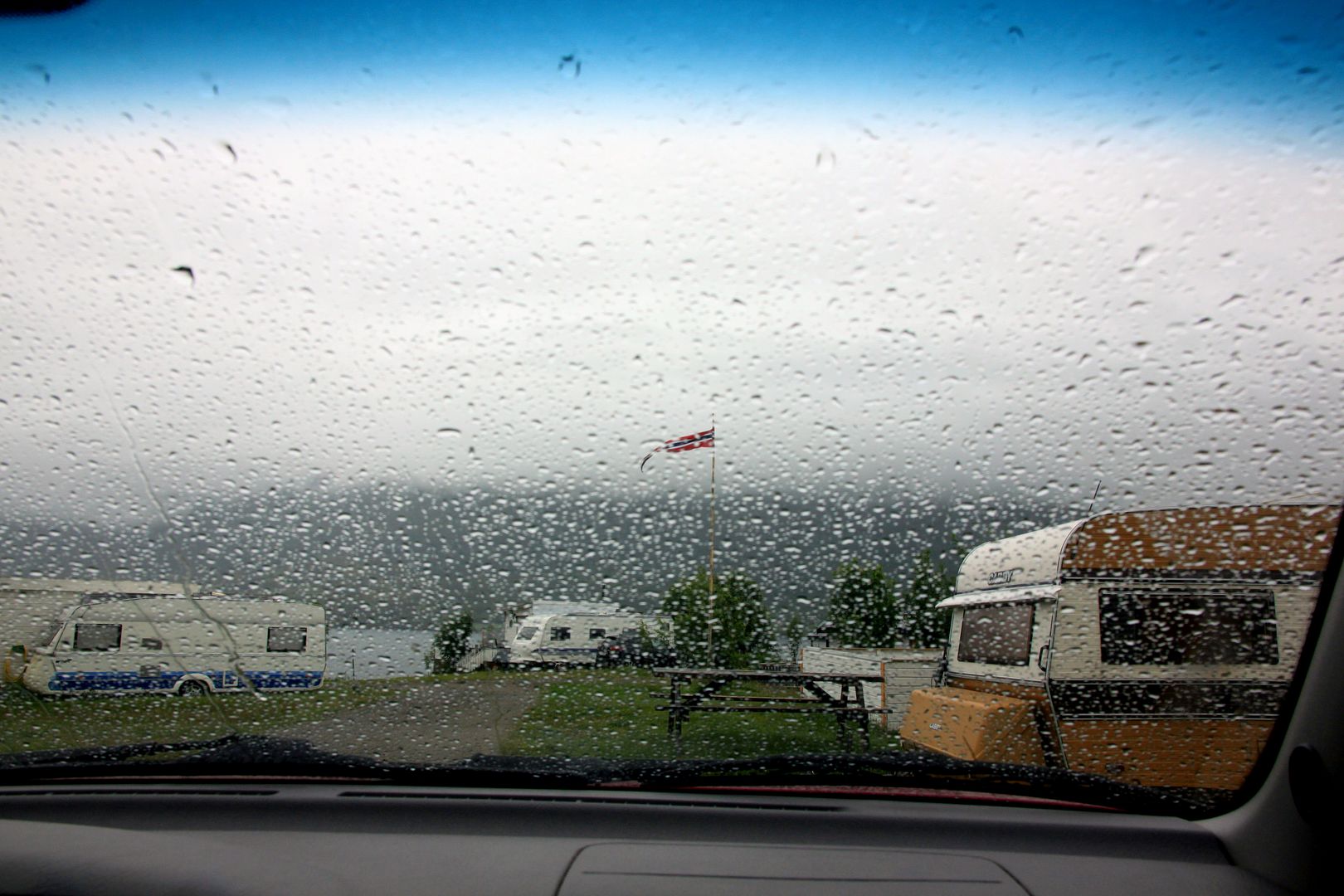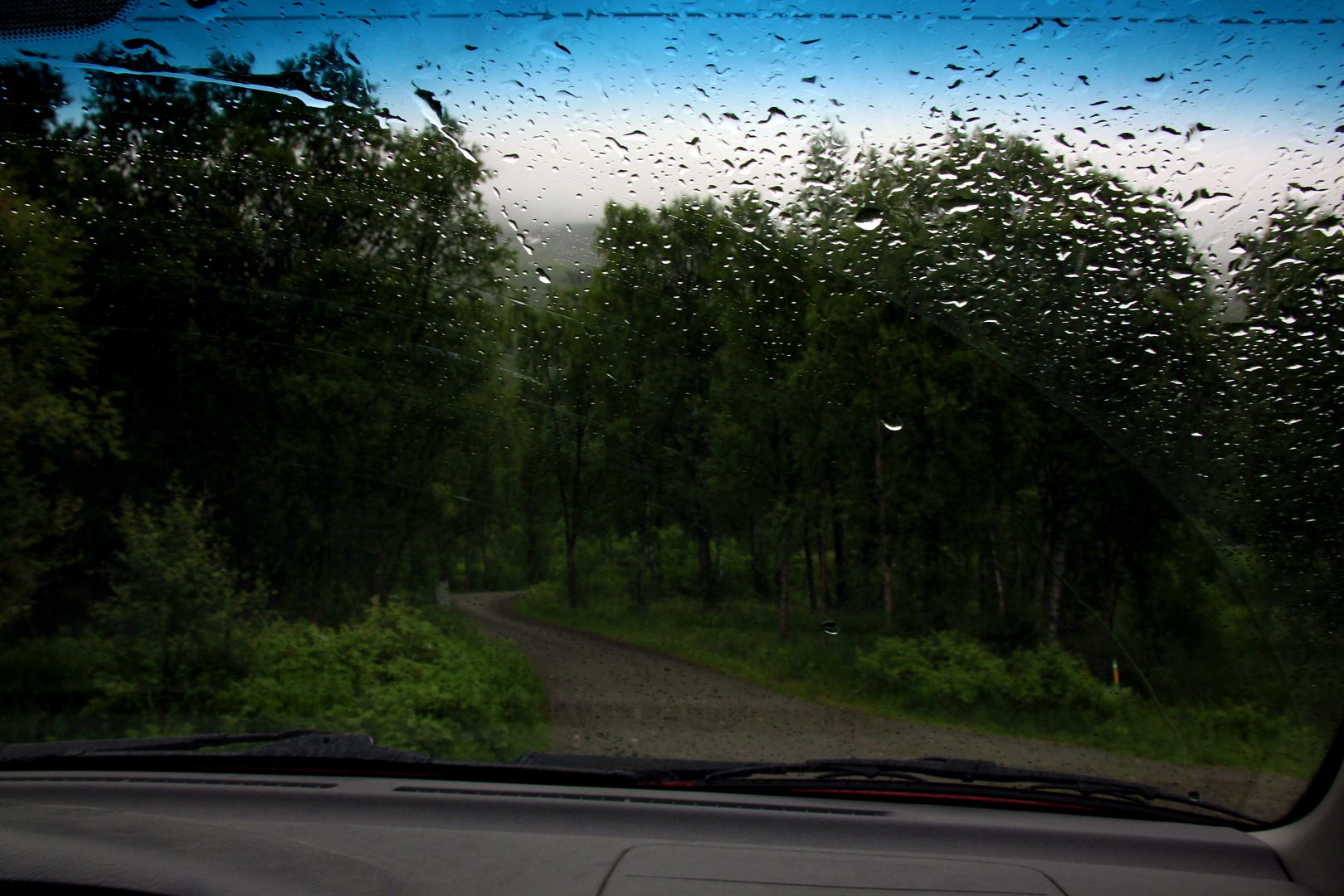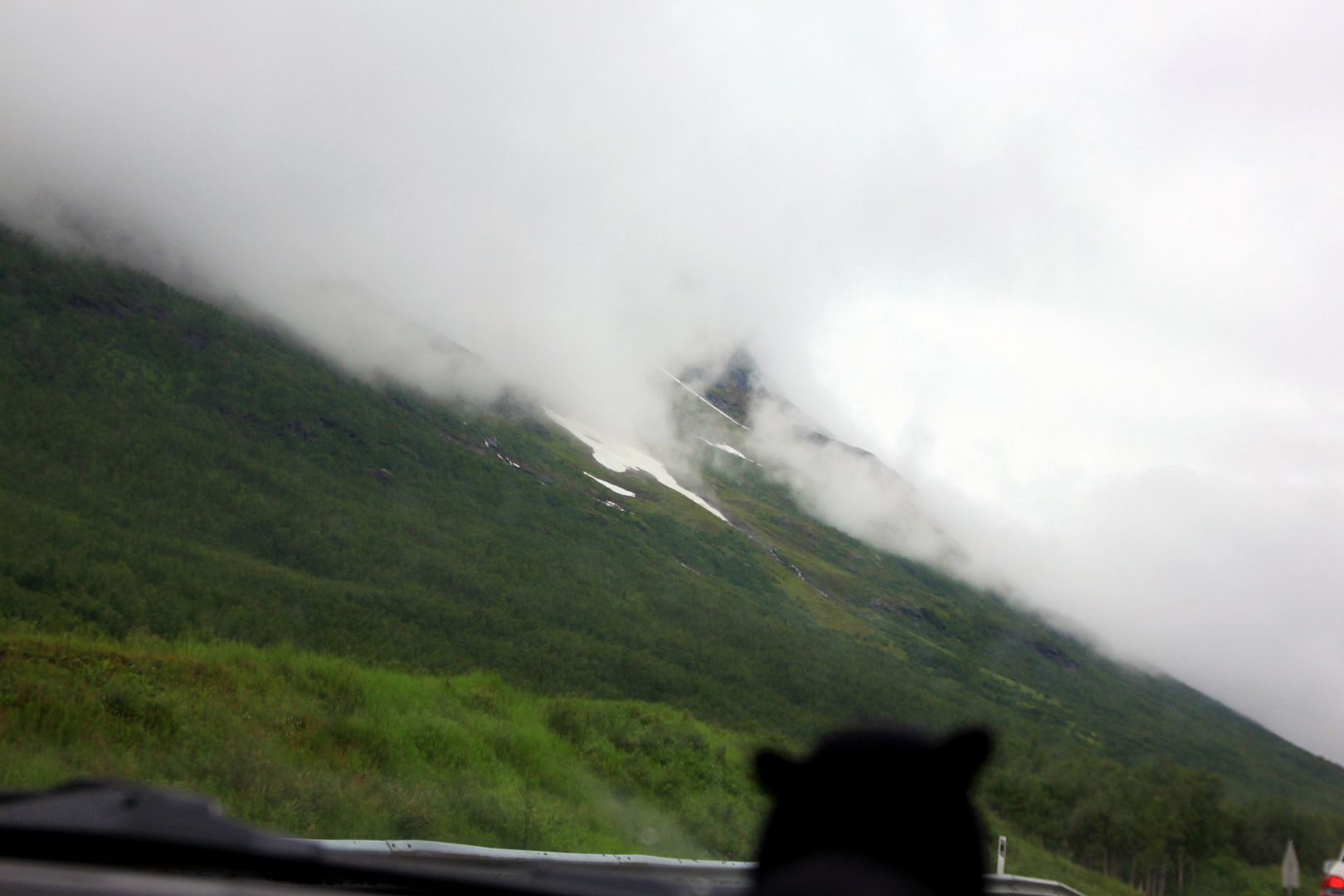 First Moose sign!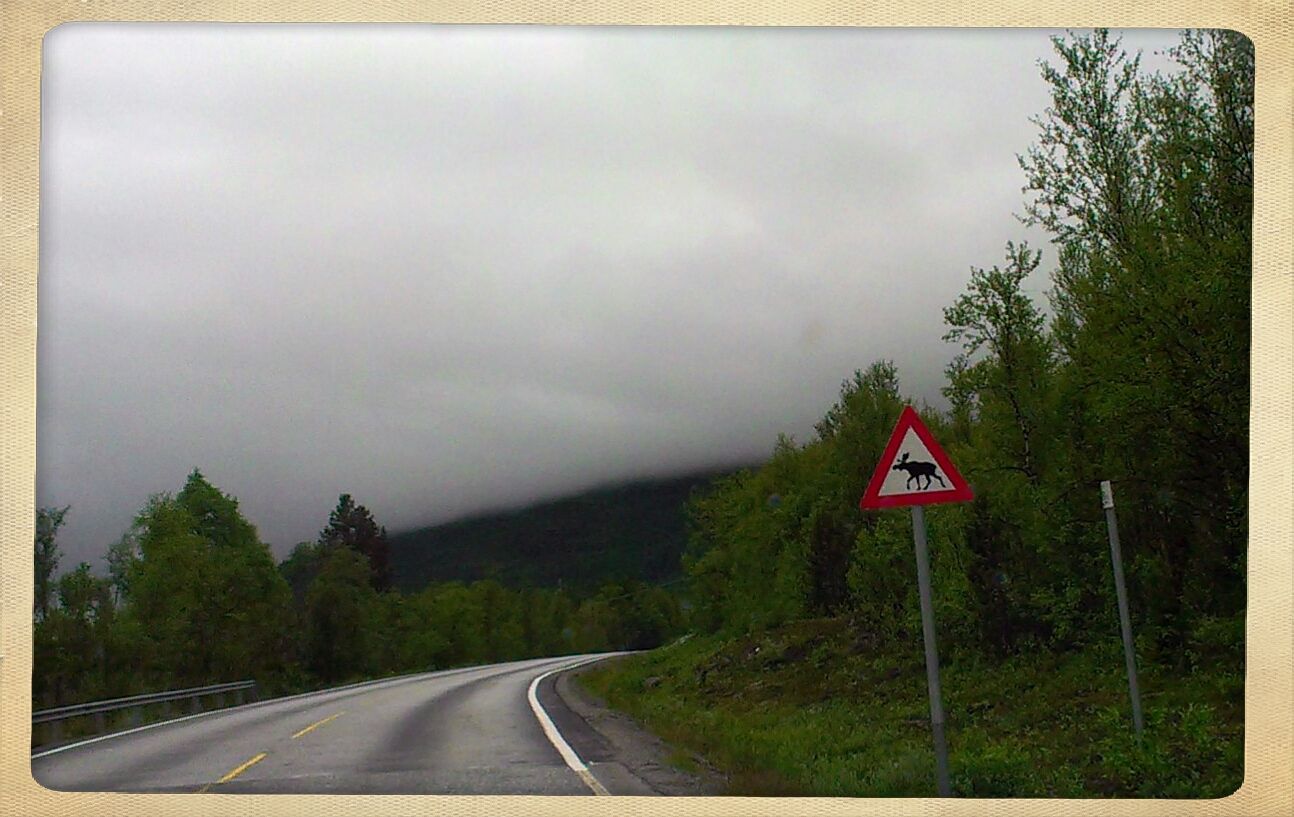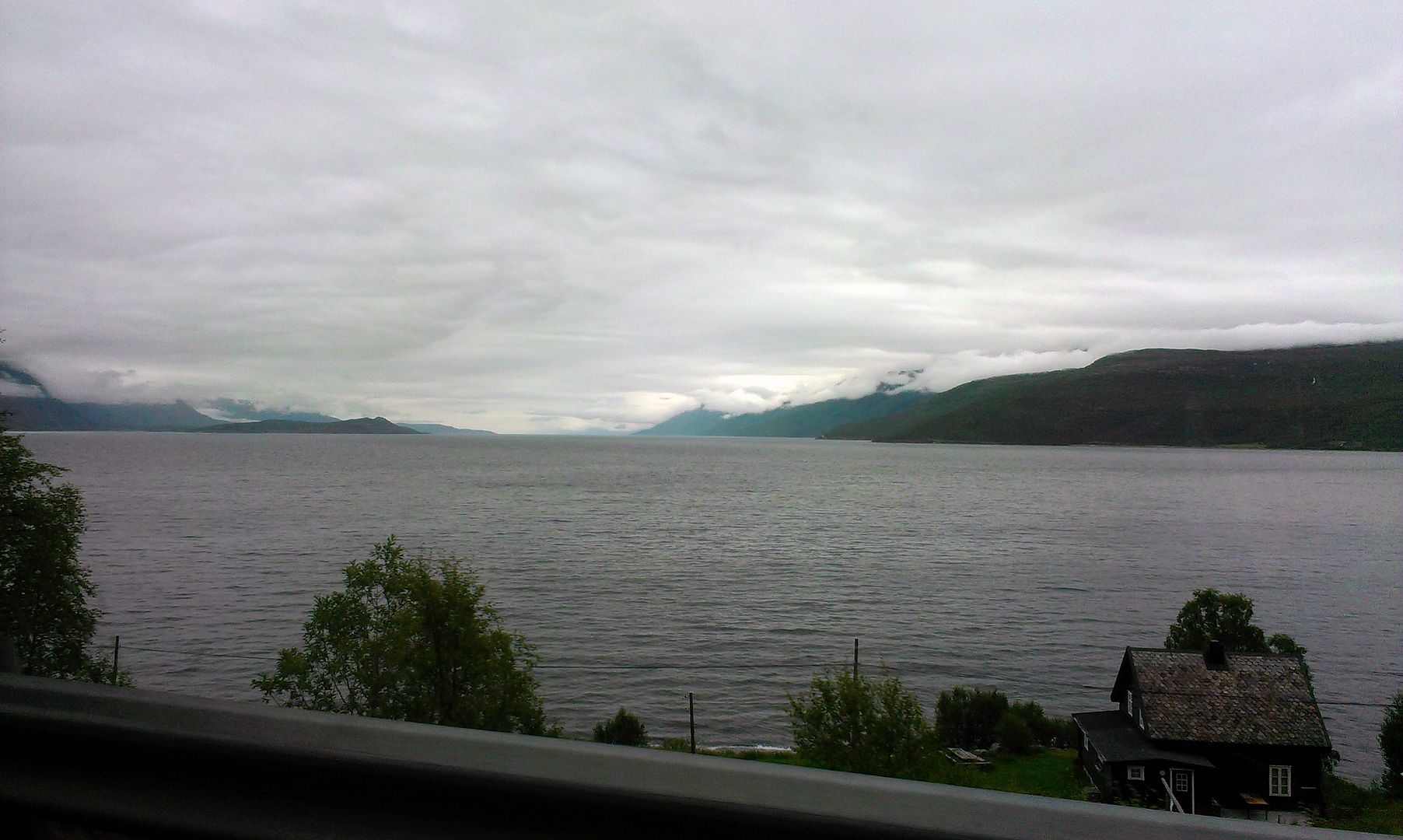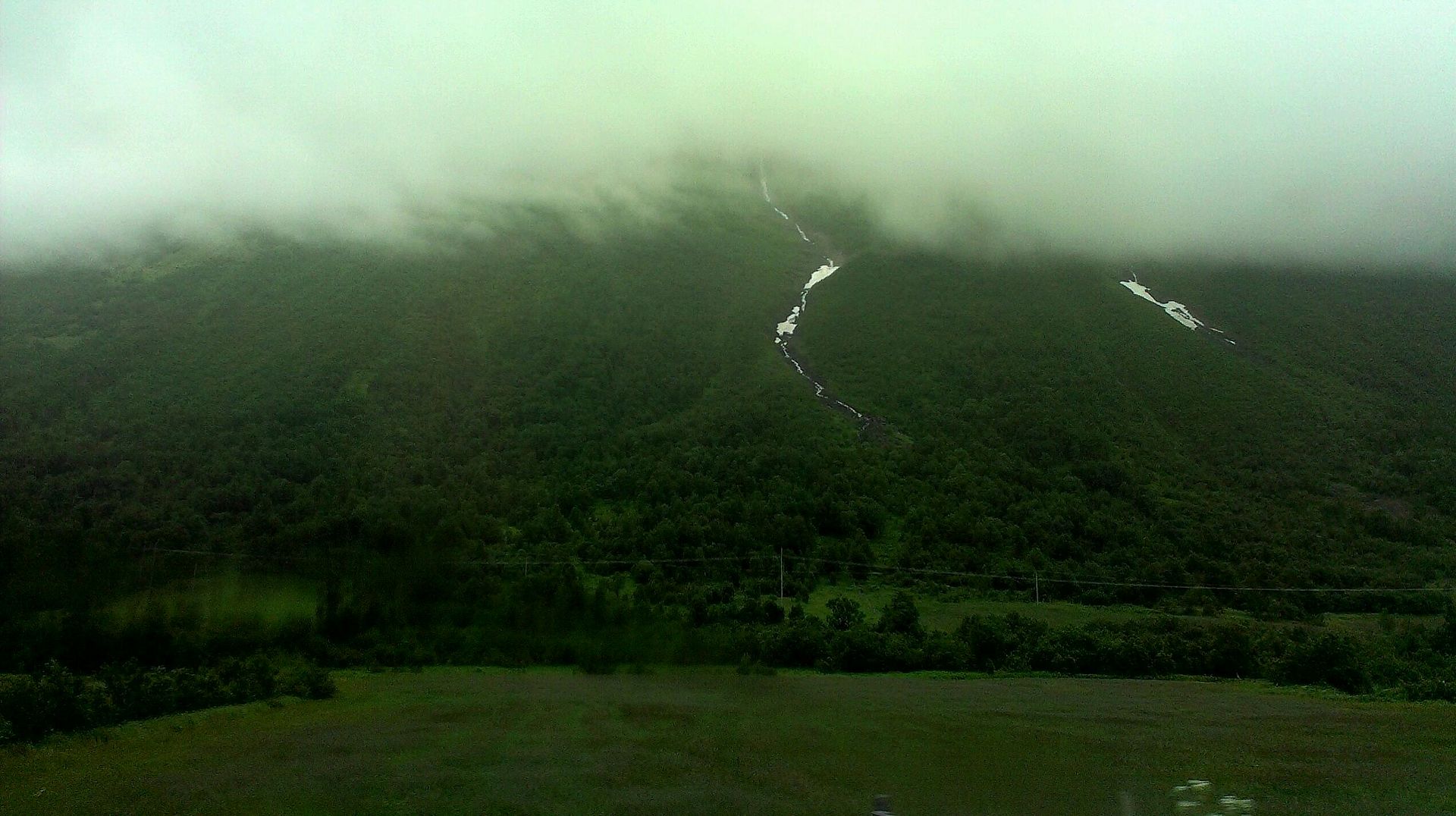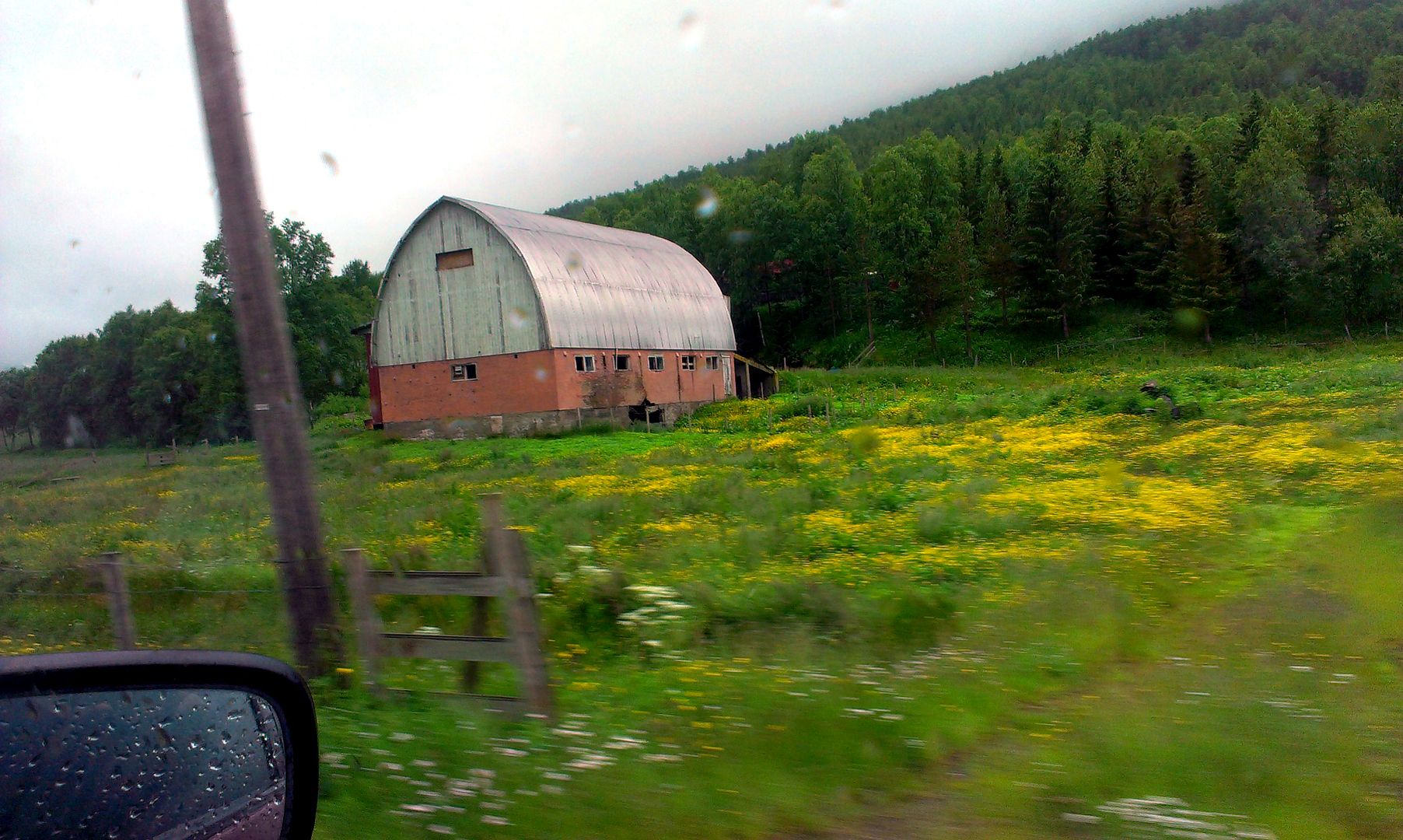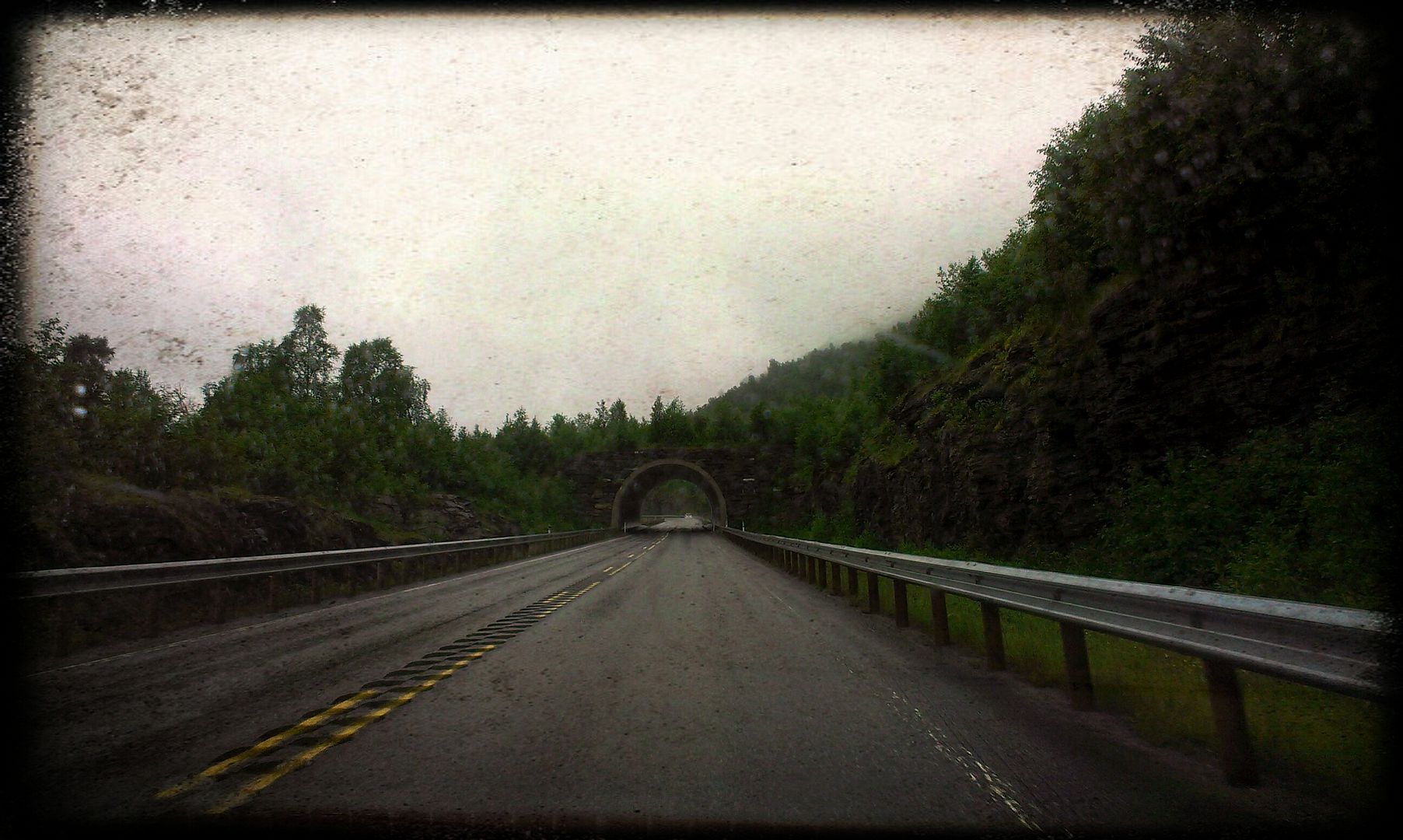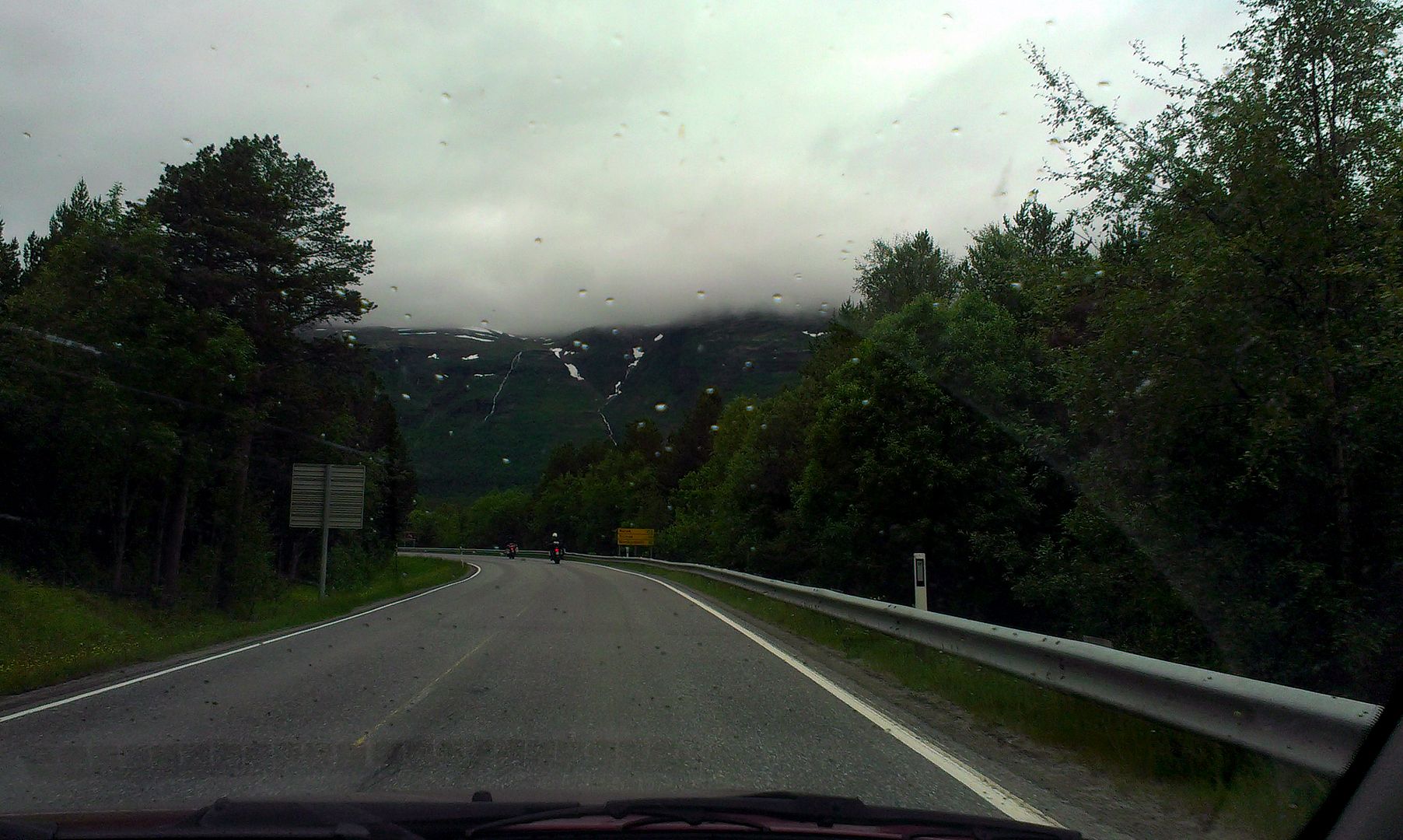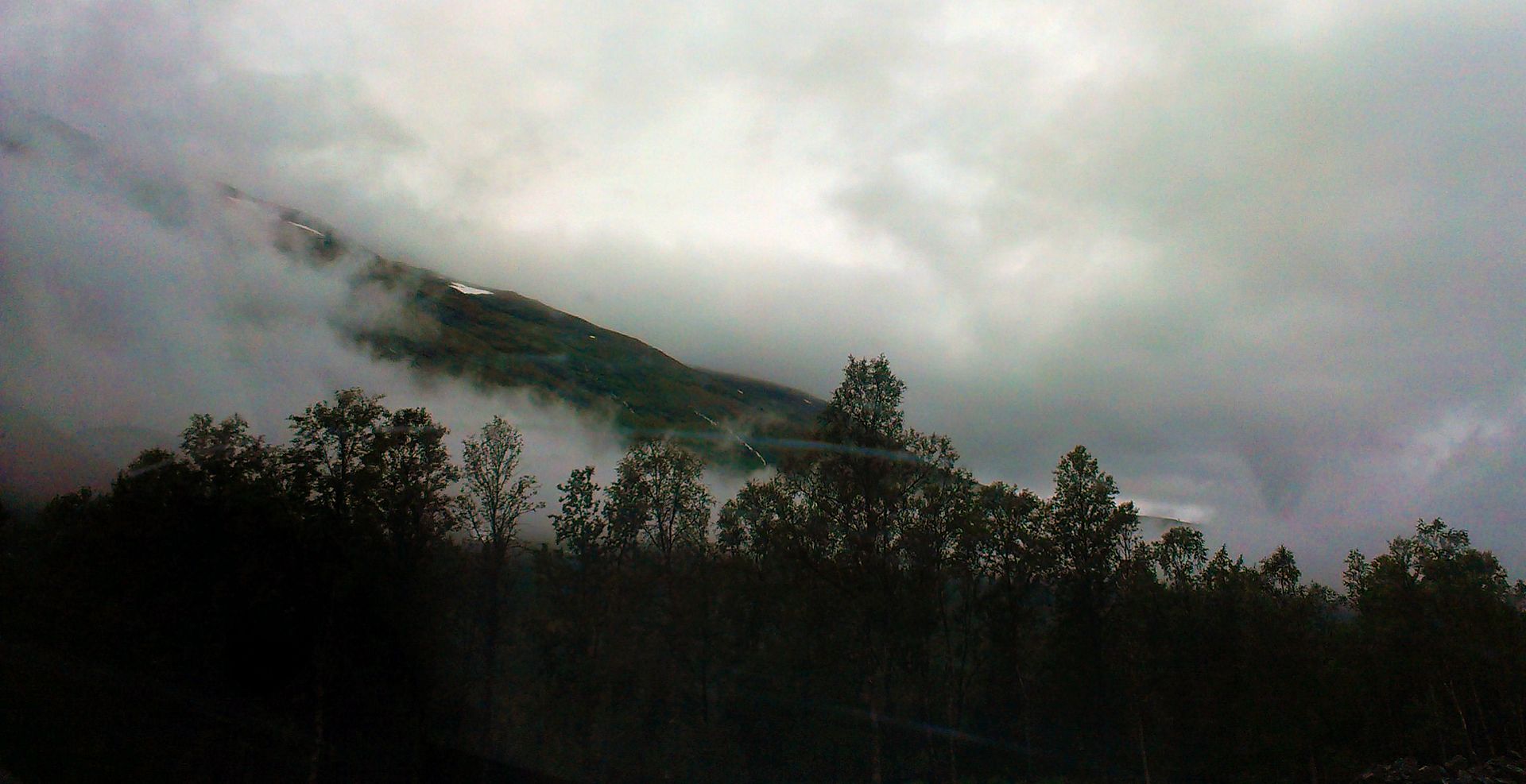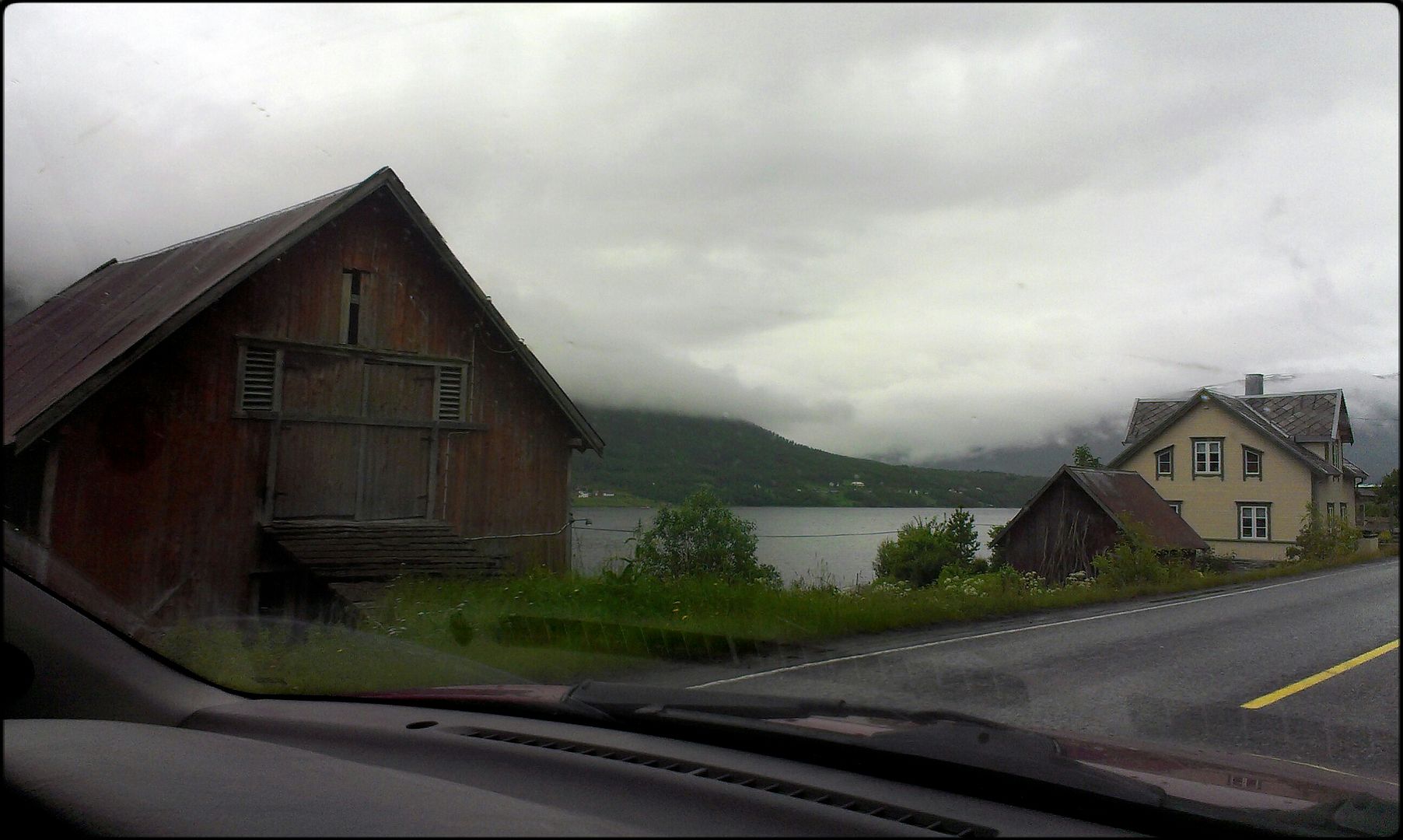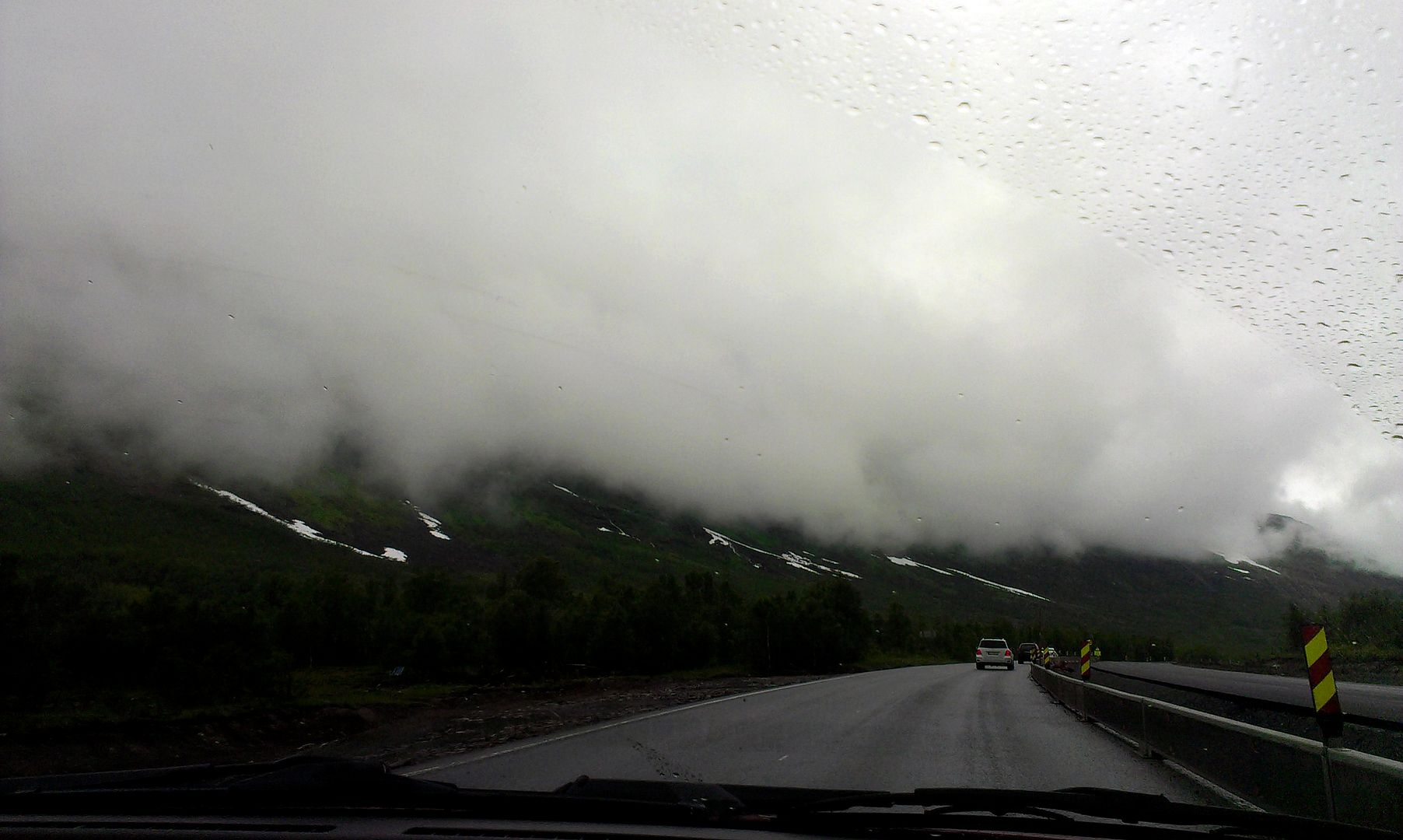 Then we arrived in Tromsø …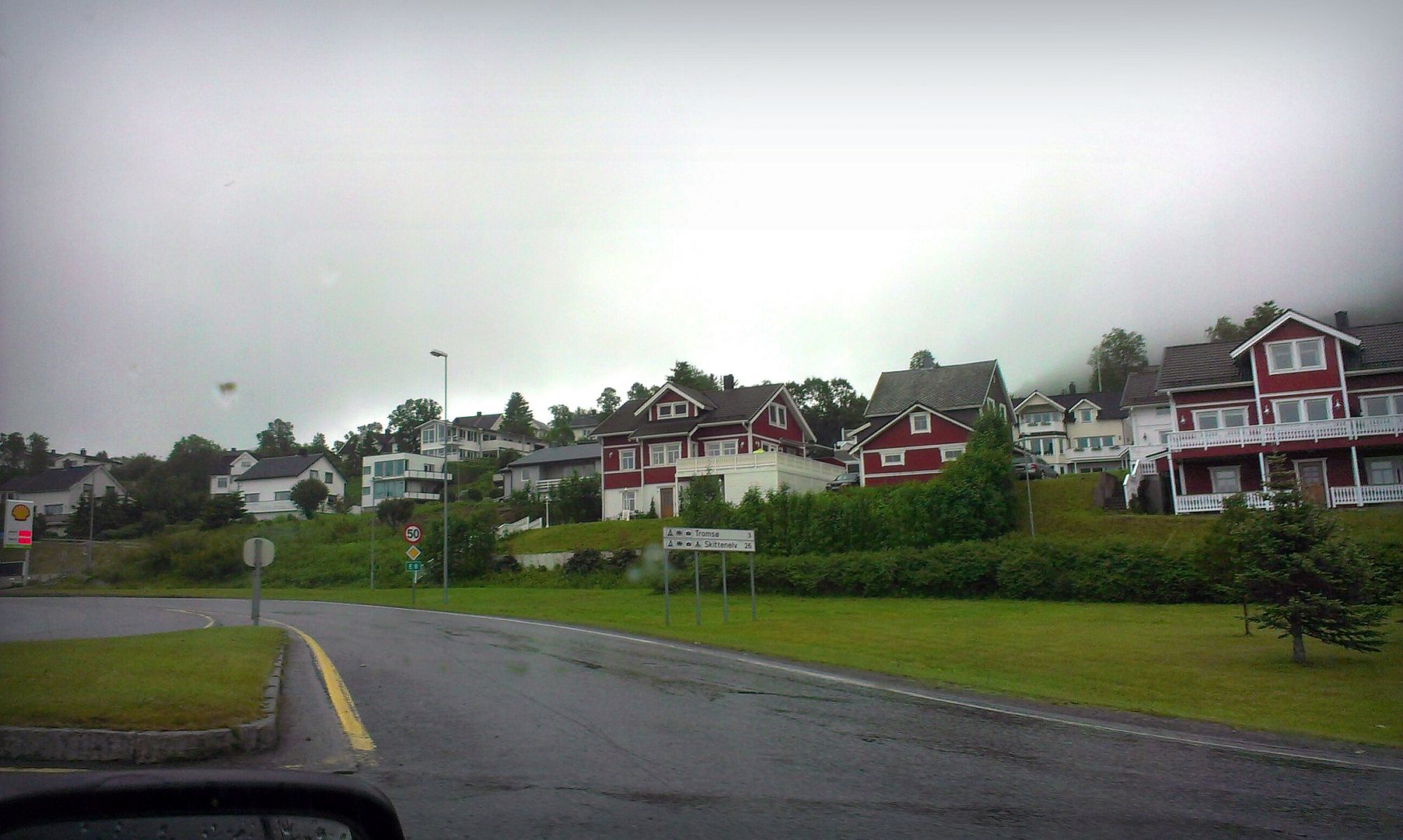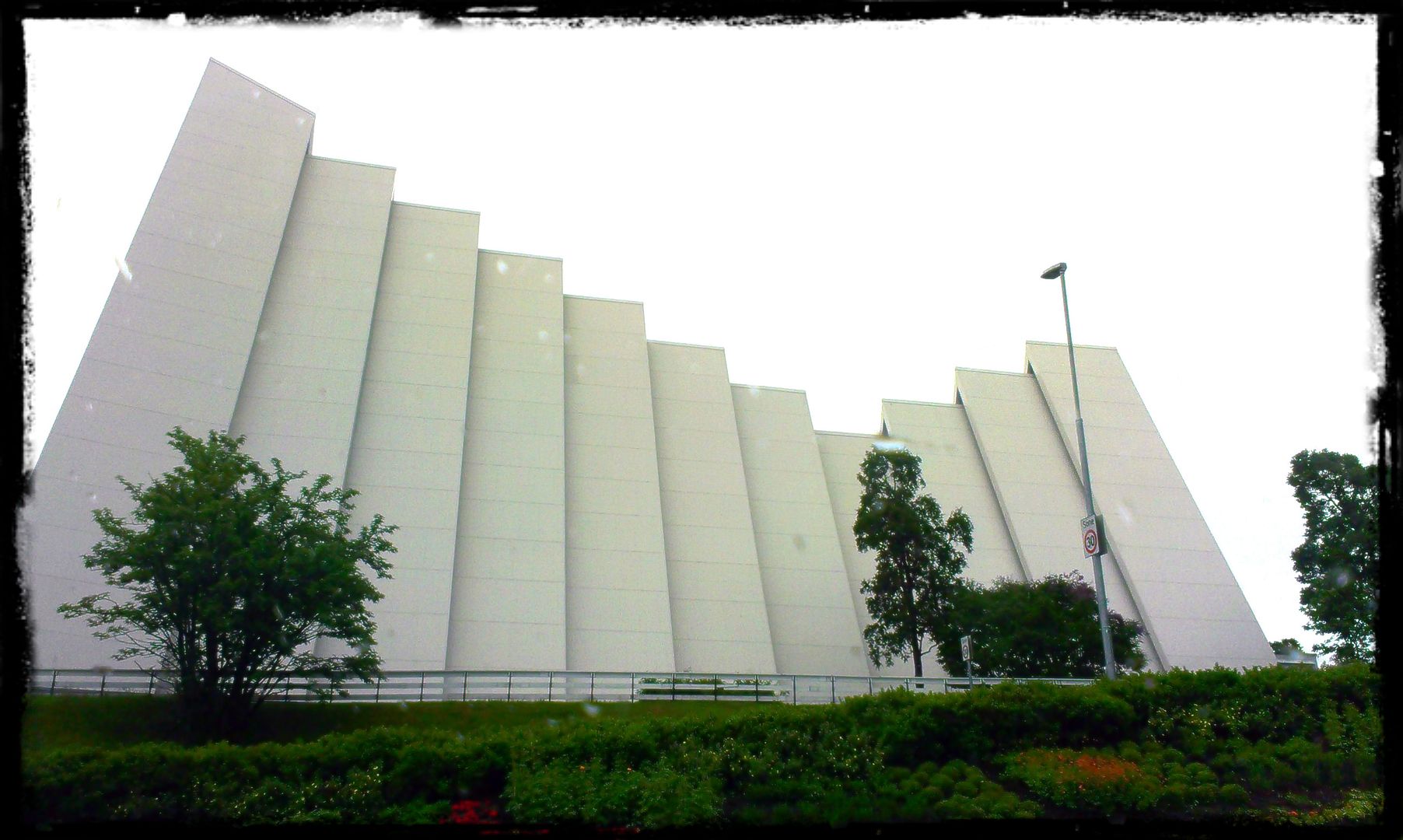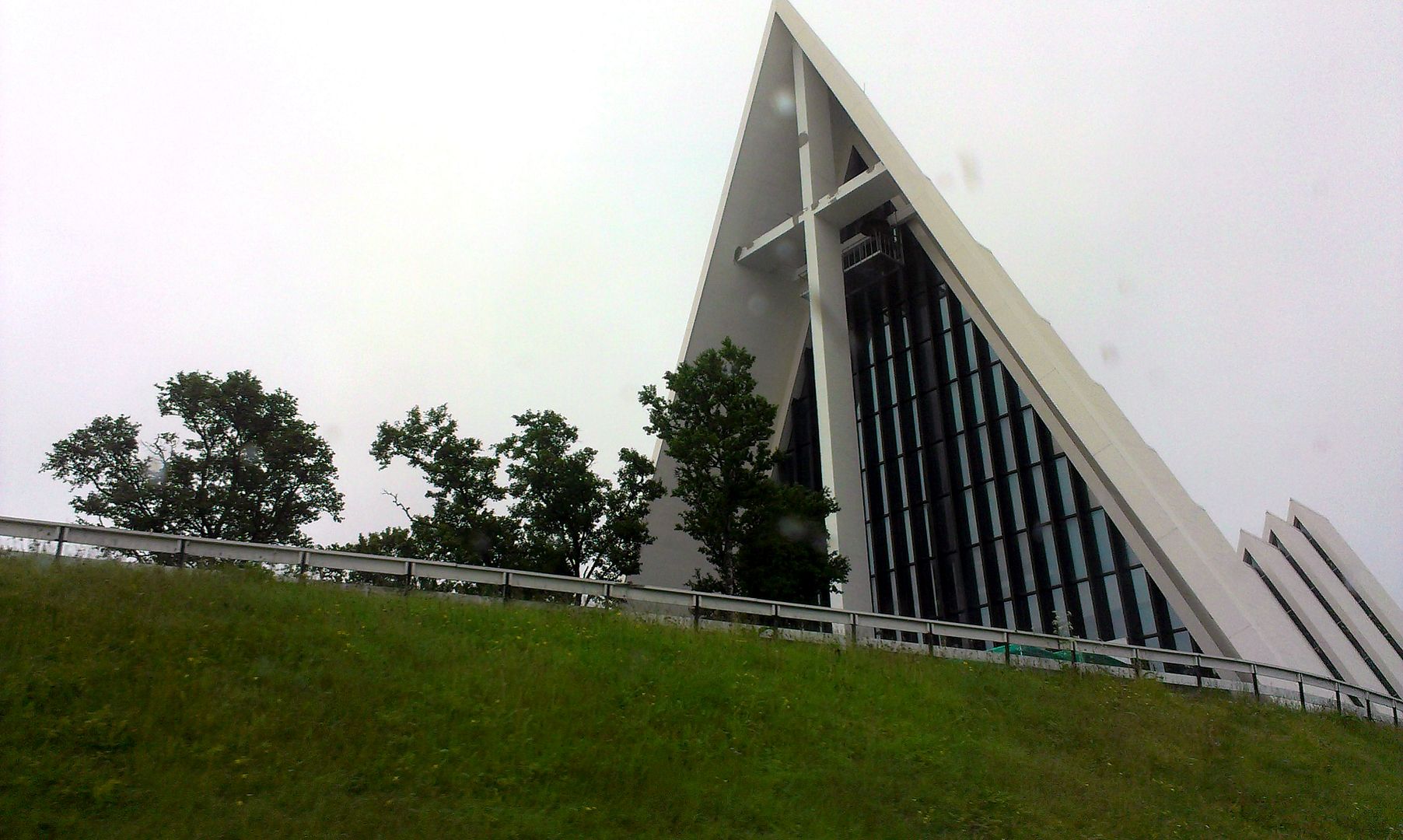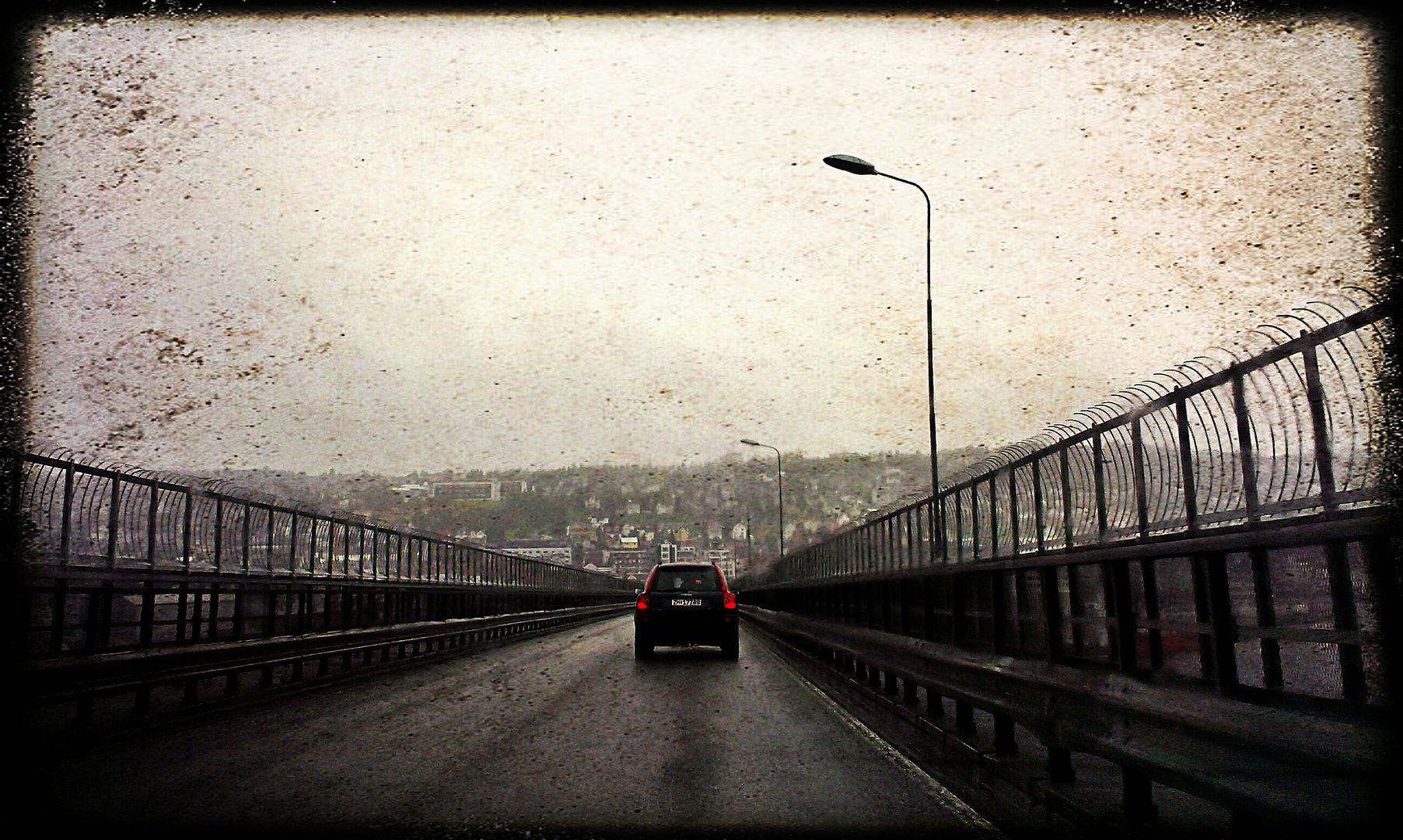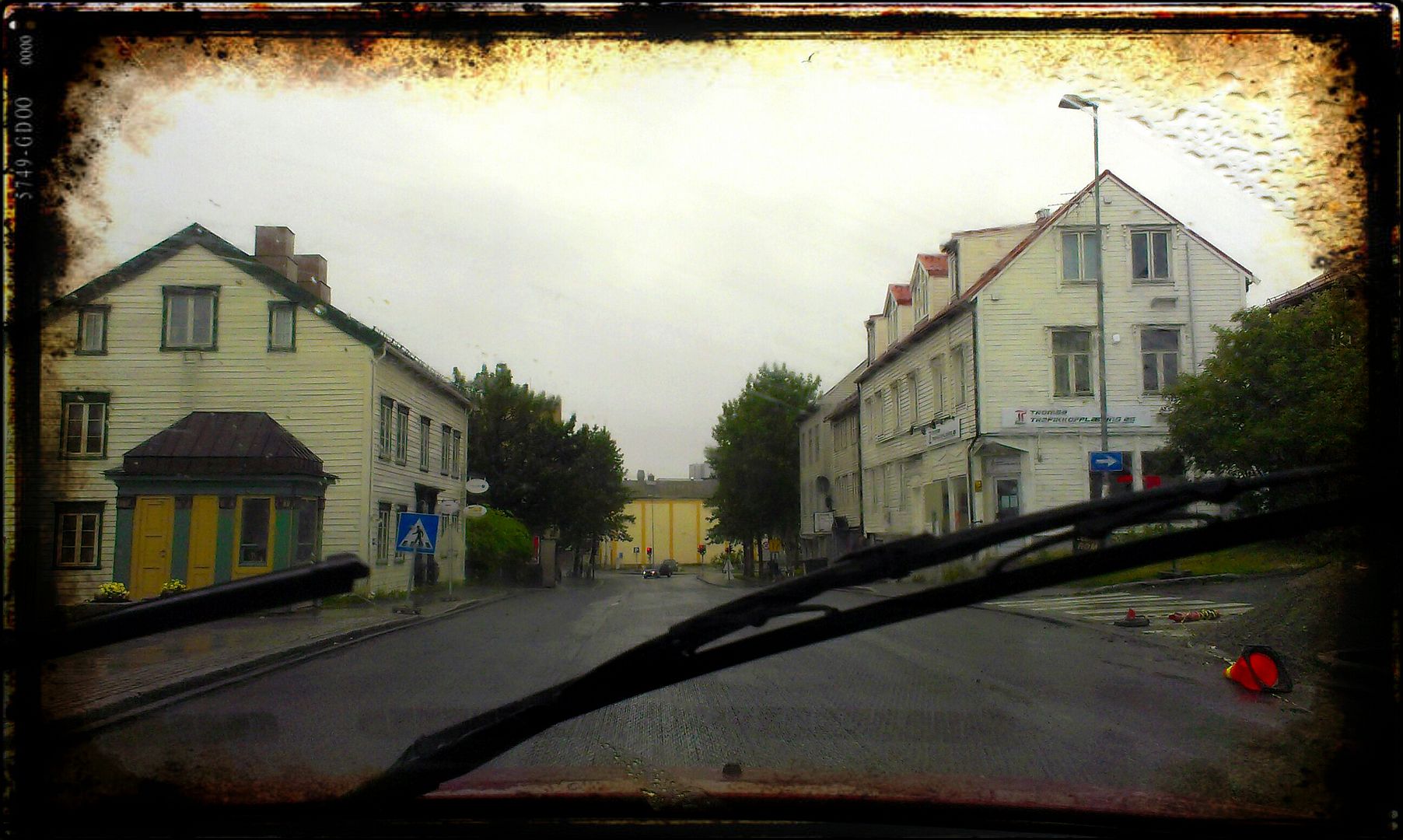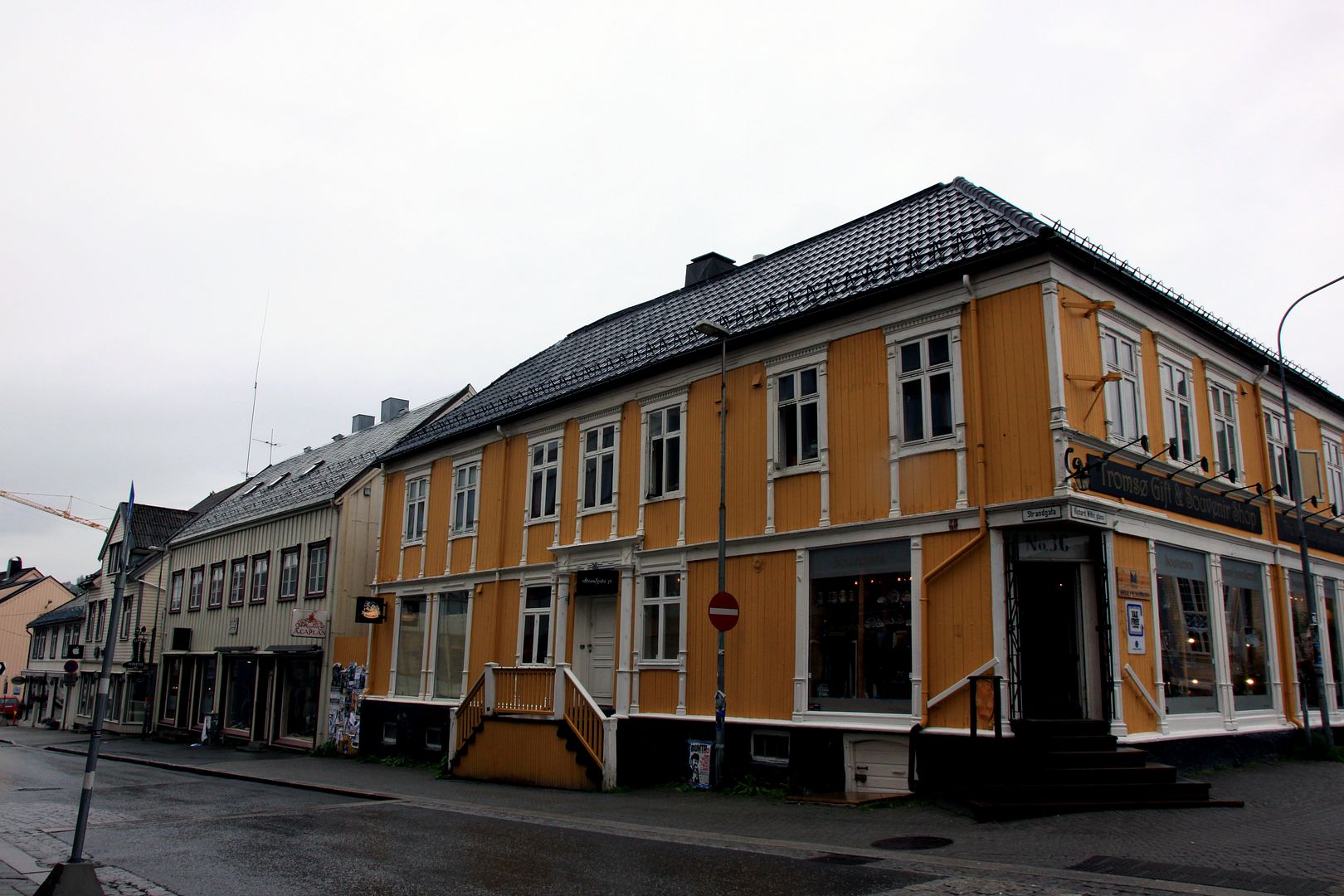 This is taken from the hotel.
We left our stuff at the hotel and even though it was raining we went for a really long walk...