About 31 beers for the second weekend ...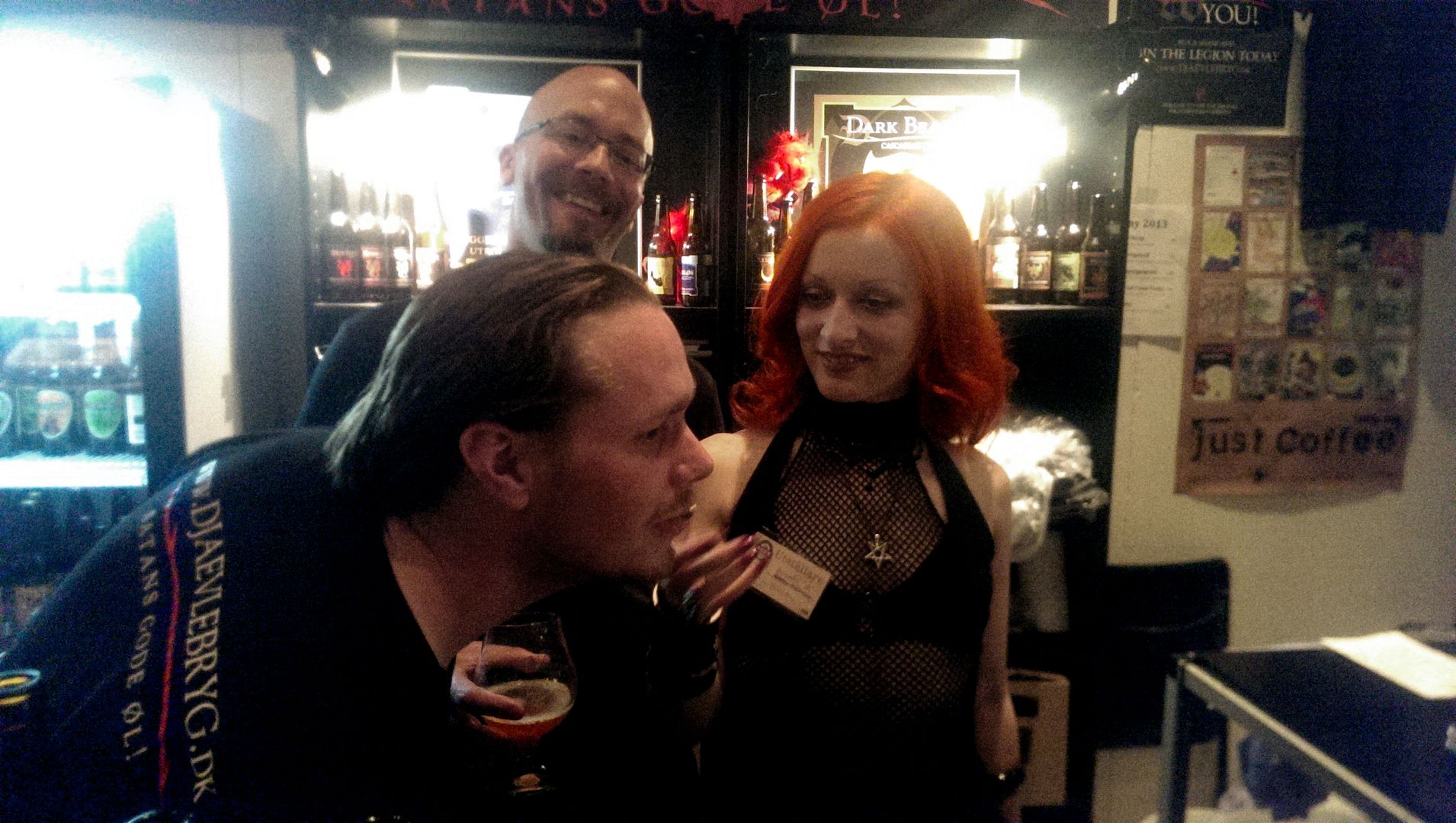 So. On the second week of the festival I got to play with the boys from Djaevlebryg. I got to serve on their stall at the festival. And since all the Danes were gathered together in the same room, I got to taste all kinds of great Danes :D
But since I was behind the bar I didn't have time to take pictures and write down everything. Someone kept on coming by with a glass all the time.
I wrote down some of them though.
Also, this second weekend of the festival, my boys Tobias and Magnus joined me, who have magnificent promising palate and they beer-geeked out through the entire night and I made me SO proud :D

Some of the beers we tried together and so I will add their ratings as well. It's fun for them to remember what they liked no? :D


And here we go.


------

I tried a Vanilla Bourbon kind of something something by Stronzo that I didn't really like cause there was too much alcohol taste for me.

---------

Rune had this idea that he can make me like sour beer.
Bläh.
So he insisted giving me sour stuff to try and I out of being polite tried and rated generously.


So here is one with a super cool name, that I have no bloody idea what brewery that was since it was one of the beers given to me behind the bar.


Betty Boop
1,5

It was way too sour for me. Felt I was licking a lemon.
Lovely lemonade for a hot summer day while gardening. But not my glass of beer.
Besides, B(r)etty Boop deserves a Barley Wine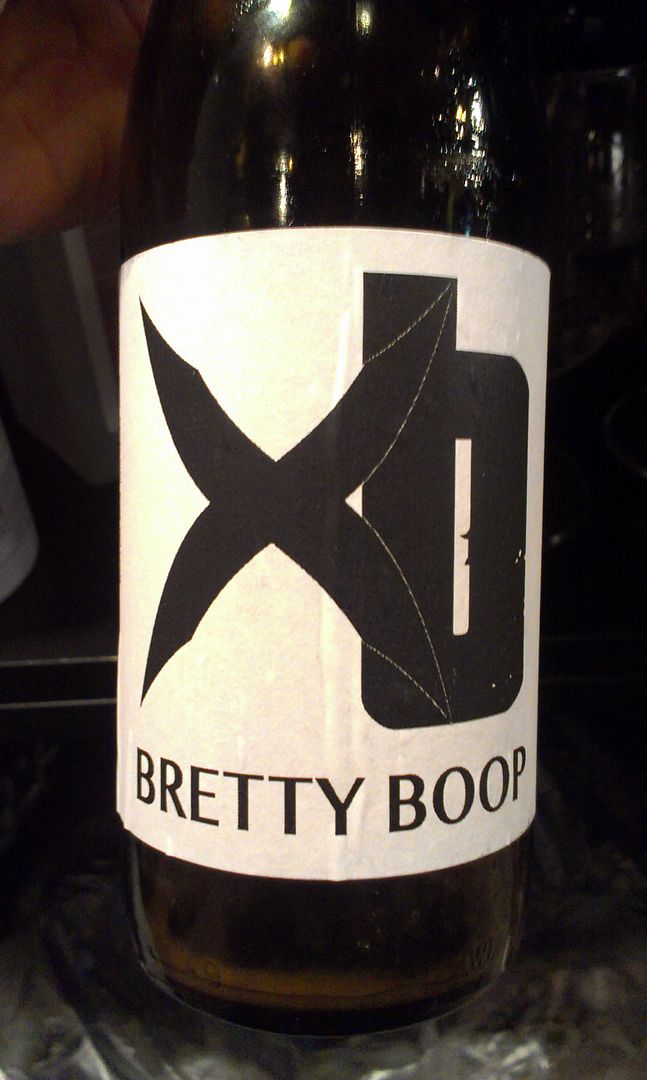 -------
Schopenhauers Vilje
(Djævlebryg )
3,2
Quite pleasant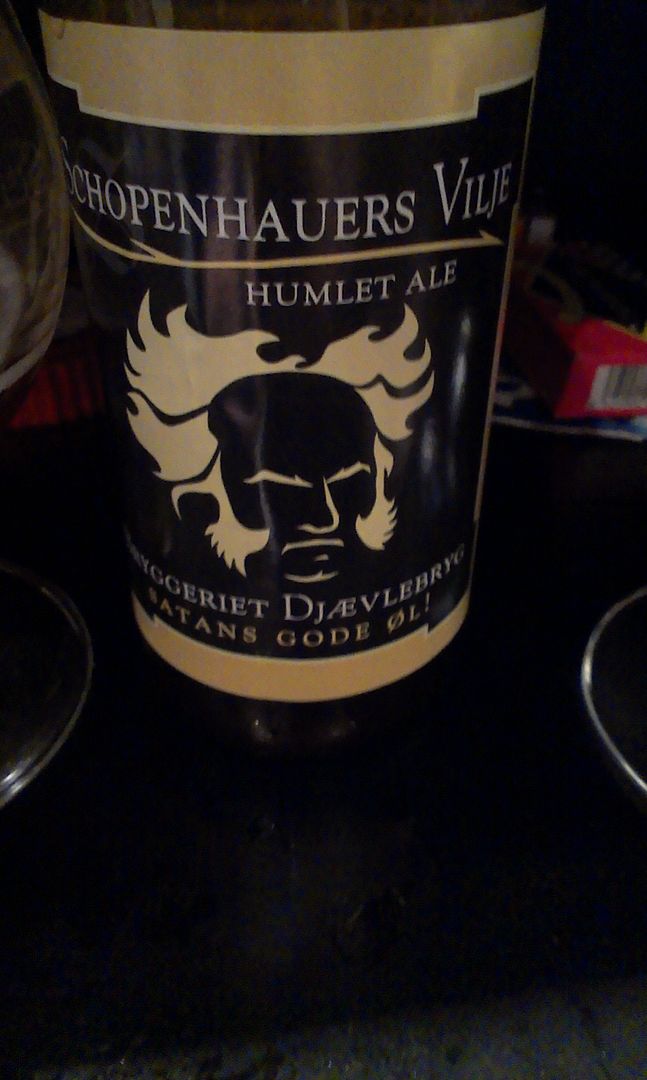 Being behind the bar for the first time after exactly 11 years and 4 months felt really strange.
I was really nervous in the beginning. I used to be a terrible bartender back in the old country. I was very rude and mean. I hated my job and anyone who'd order anything. I was so used to serving baboons who'd drink whiskey and coke or piss lager.
So now this was a different experience. Serving people A class beer and seeing them tasting and experiencing magic in their mouth was actually, yes, kinda rewarding.
Of course in the end some people started asking for light lager. But I am glad I was not behind the bar by that time because I would pull down my pants, pee in a glass and serve it.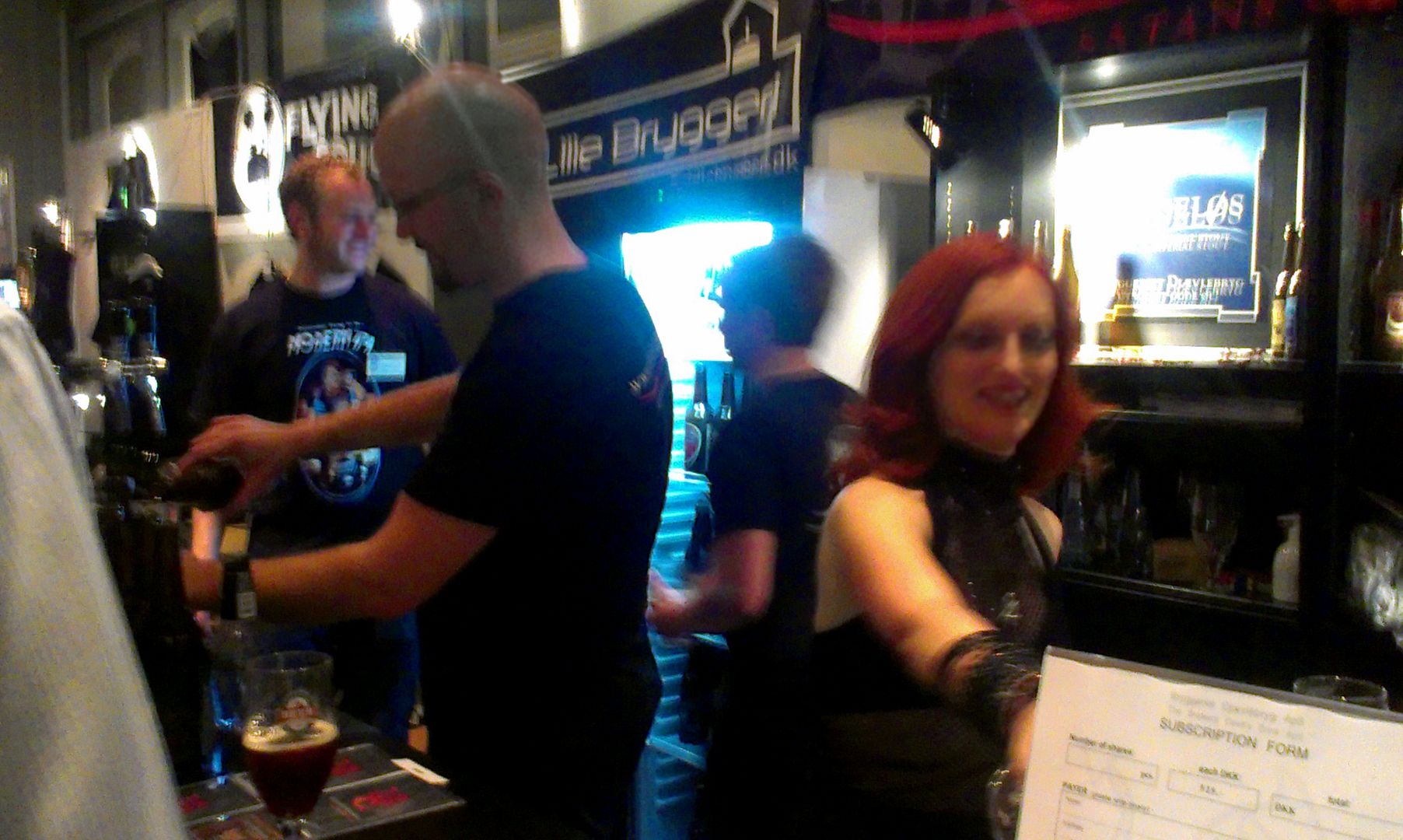 Yeah I had my own smugy badge so I could sample beers for free! ;)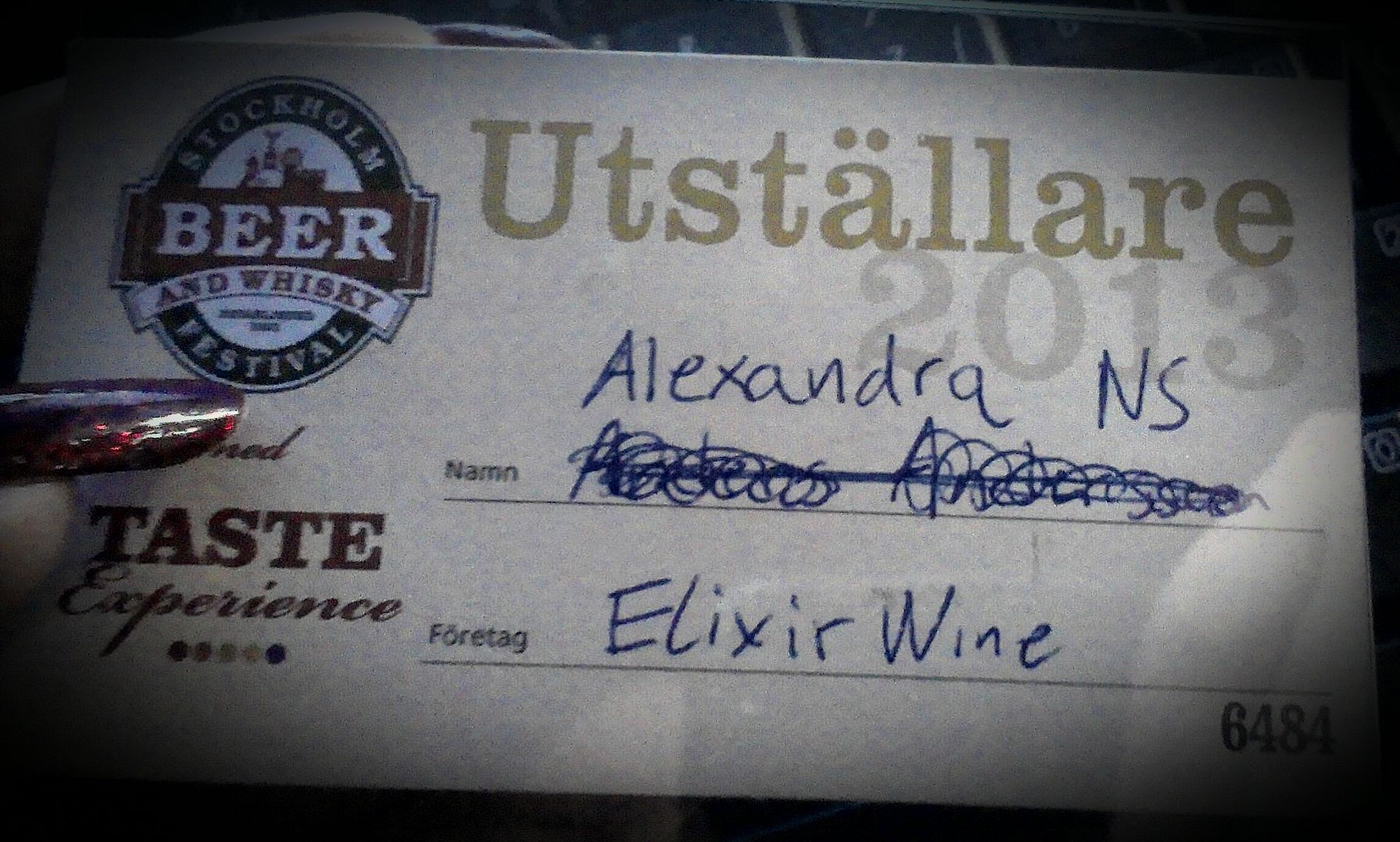 -------
Big A IPA
(Smuttynose)
4
Very very nice with hops from a summer garden somewhere in Portsmouth
Big IPA comes with a big smile baby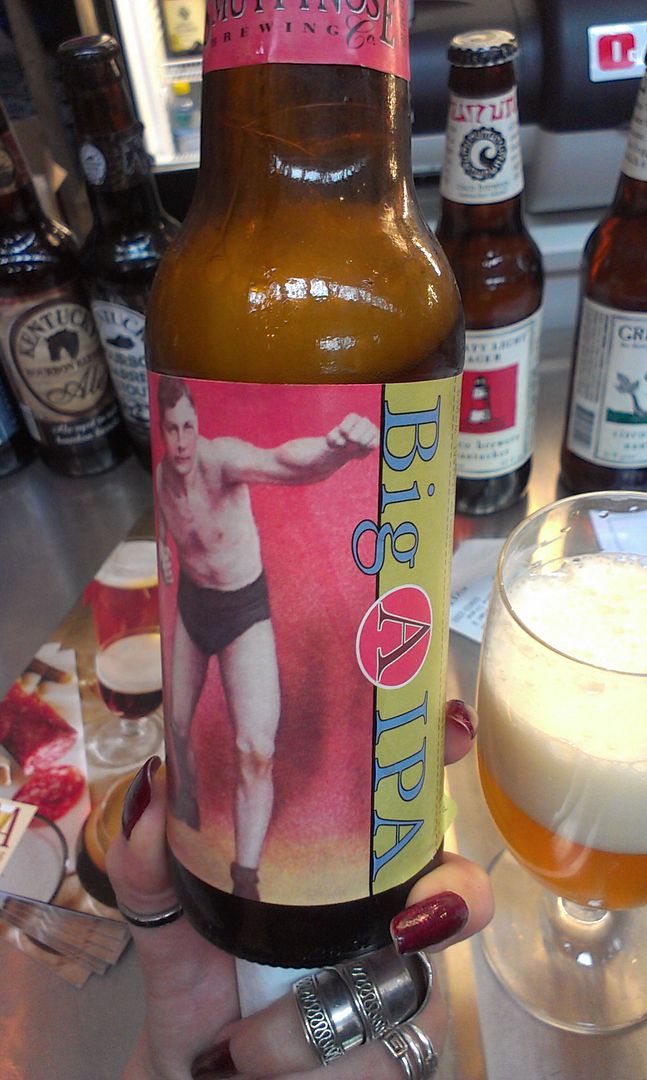 -------

Icebock Mocha Chocolate
(Monks)

A: 3,5
T: 3
M: 2,5

A very interesting, spicy and adventurous Ice Bock.
Almost the same melancholic feeling like last year's Smoked Red Ale, by Monks, which I fell in love with. So I have a feeling it was the same brewer who did it. Although it had 20% alcohol it didn't have the overwhelming taste of alcohol that makes you want to puke a little. So this was art!

-------

Southern Hemisphere Harvest
(Sierra Nevada)

A: 2,7
T: 2,5
M: 3

Not impressed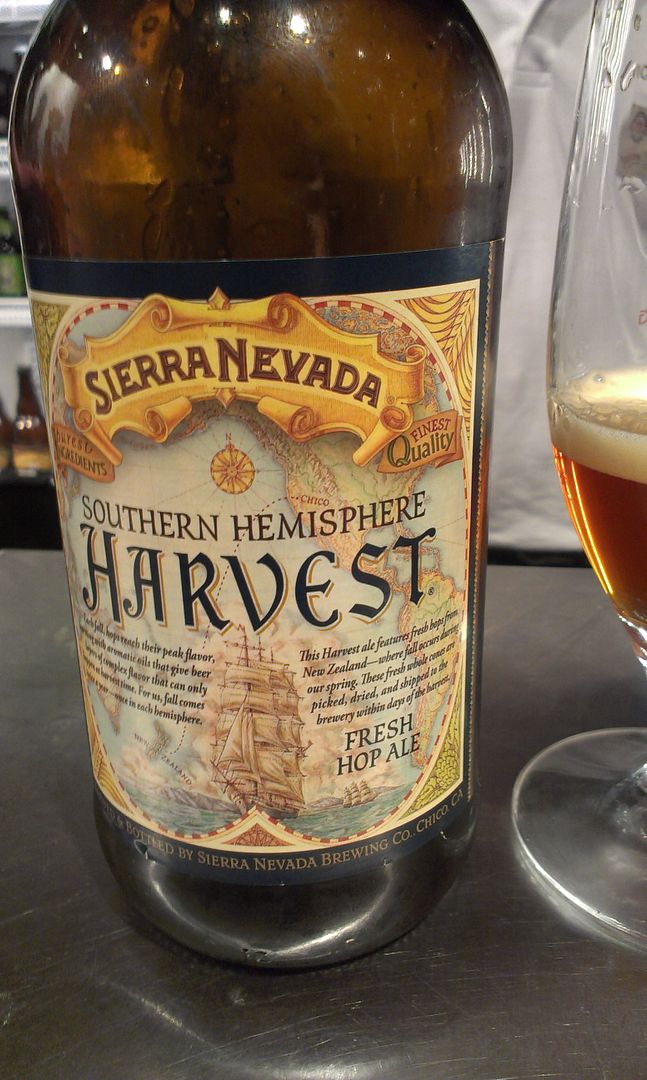 -------

Why? Why do I always have to take pictures of these cocks?
Although this time it was Magnus who took this one.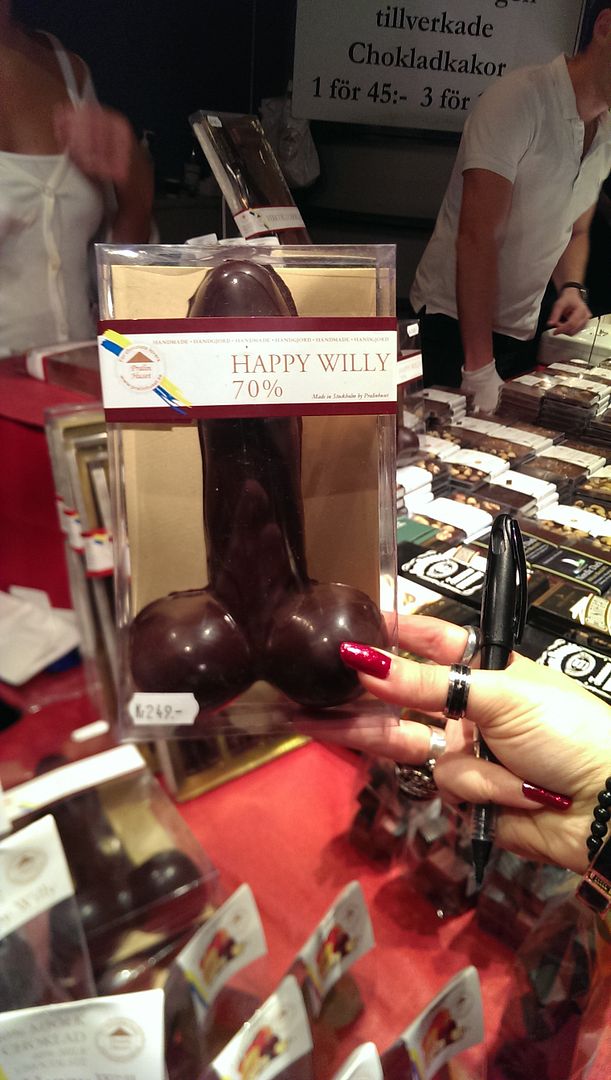 -------

Even More Jesus
(Evil Twin)

A: 4
T: 4,5
M: 4

Damn that was a really nice stout!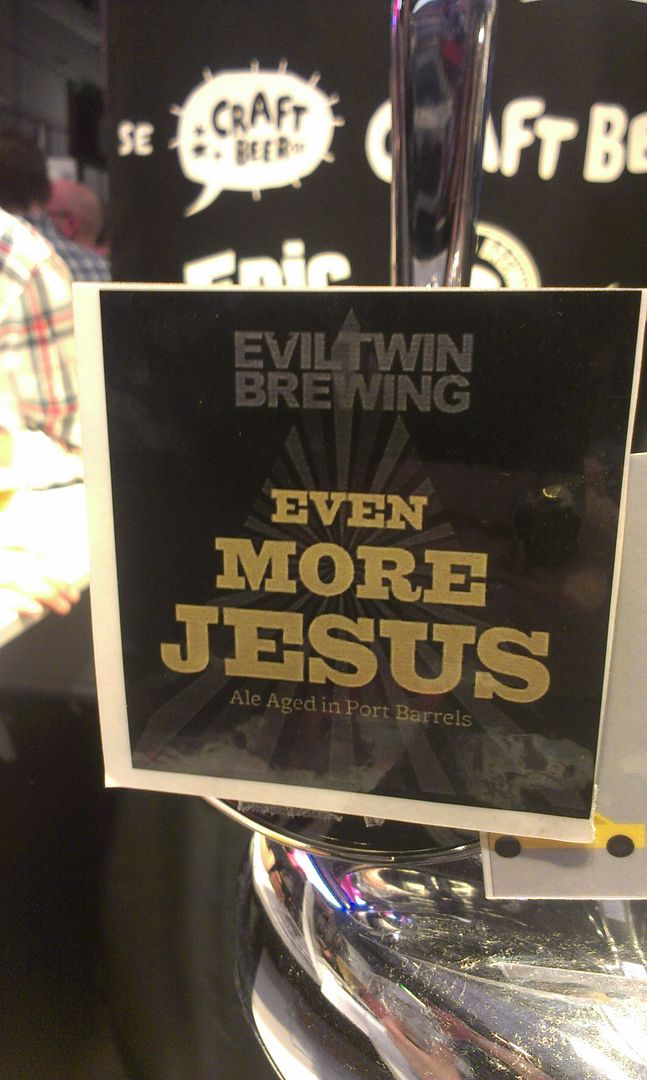 -------

Yellow Cab Lager
(Evil Twin)

A: 3,5
T: 4
M: 3

Wow! A lager? Really! This was a work of freakin art. If one can make a lager taste this good ... then the sky is the limit. I wish I could shake the brewer's hand!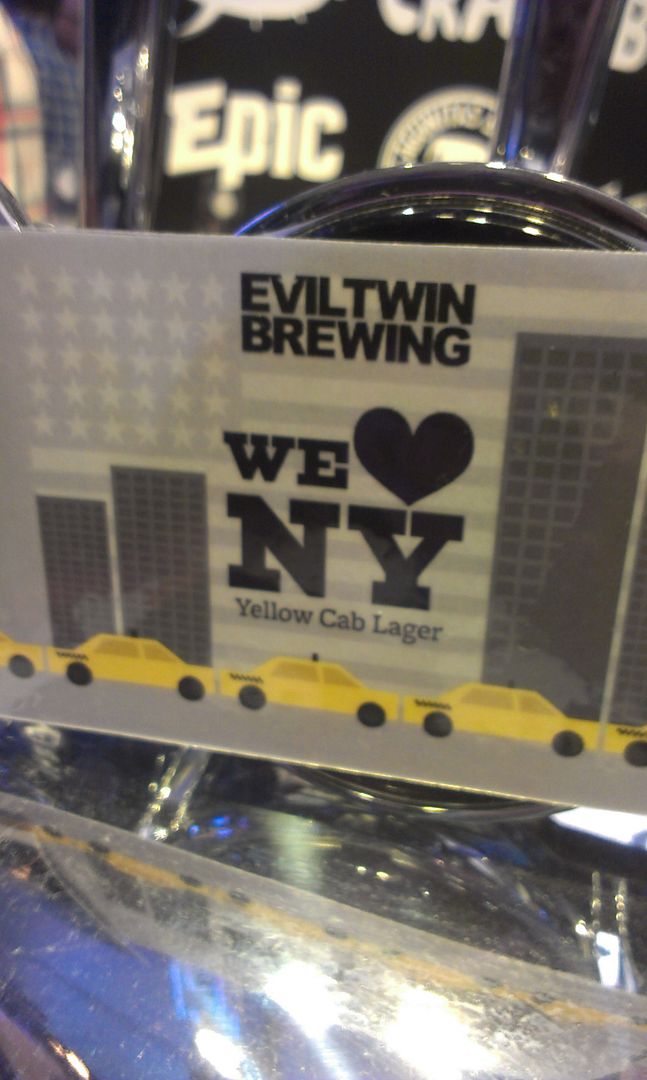 -------

CPA (En Helt Vanlig CP-öl)
(O/O Brewing)

A: 3
T: 3
M: 2

Yep we had another winner this year. Not as an extraordinary beer but as a concept. It WAS a good beer too though.
More info: CP För livet!
And the English version: CP for life!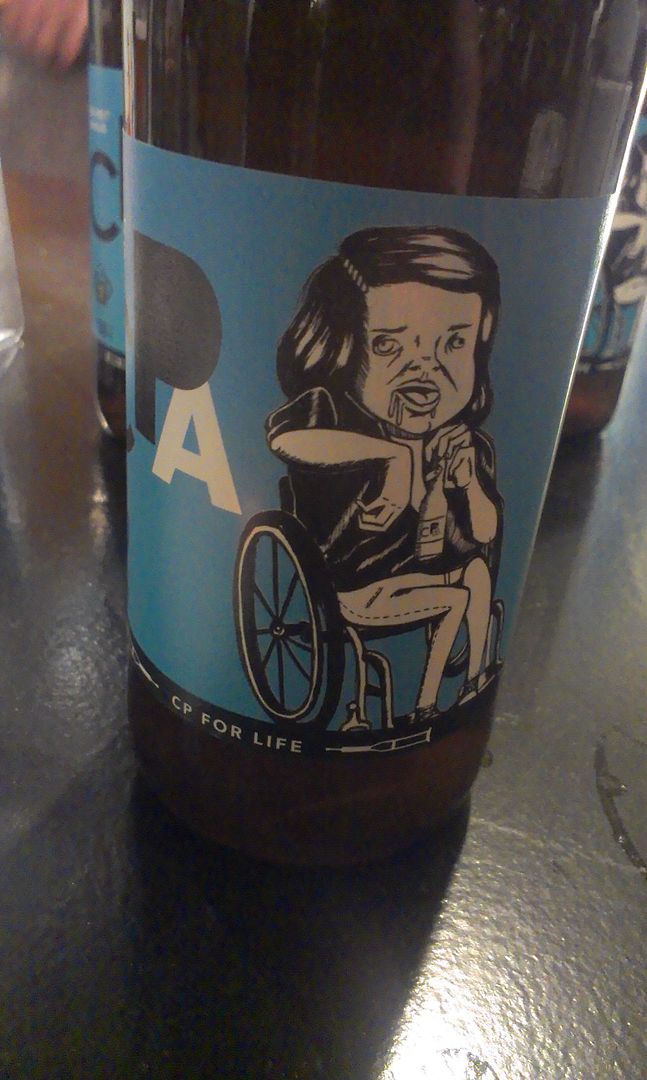 -------

Here they are! My dudes. Geeking out hard!
Here, the are trying Exciter and Black Celebration and CAP's royal jewel, their Imperial Stout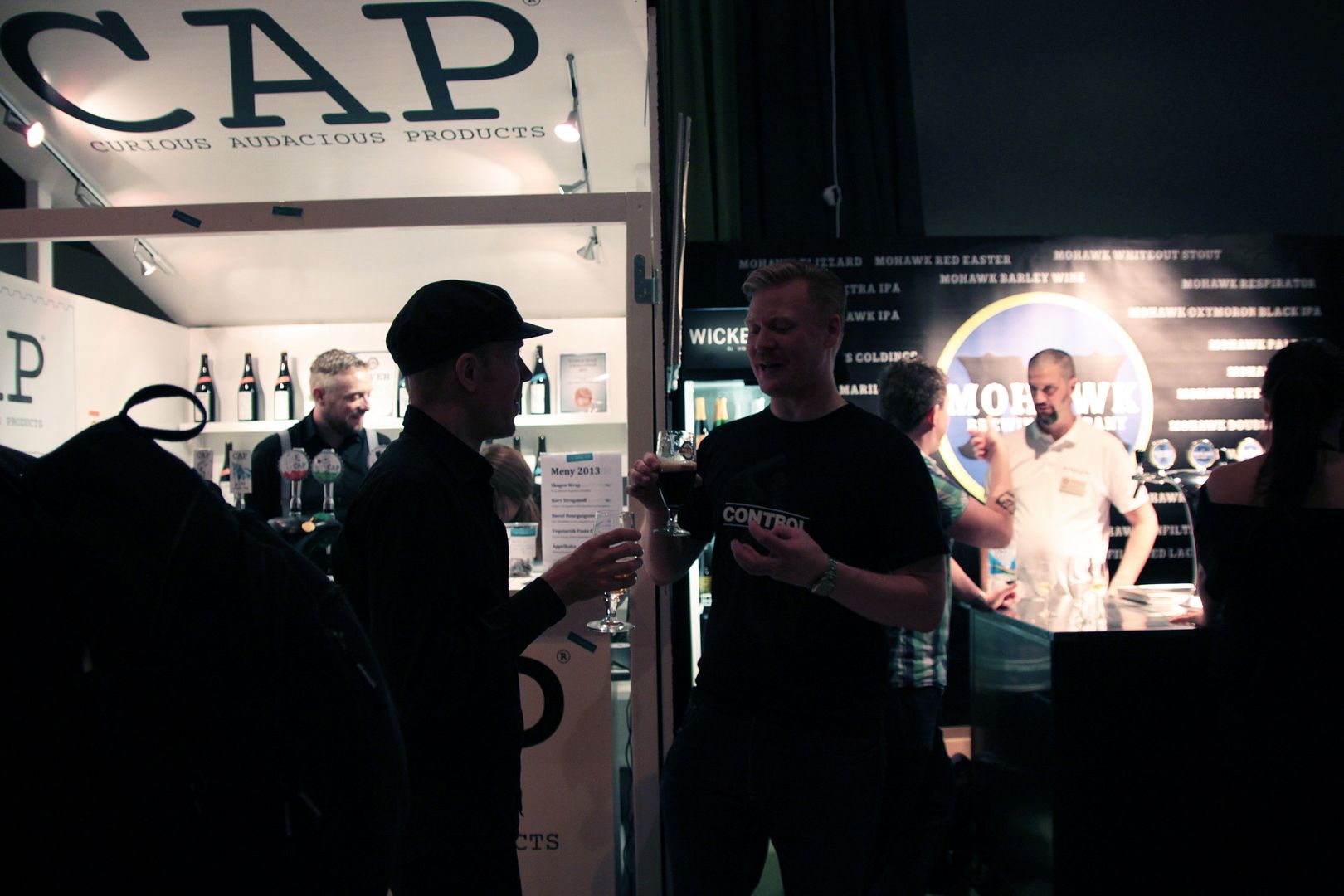 Paused the geekiness for the picture.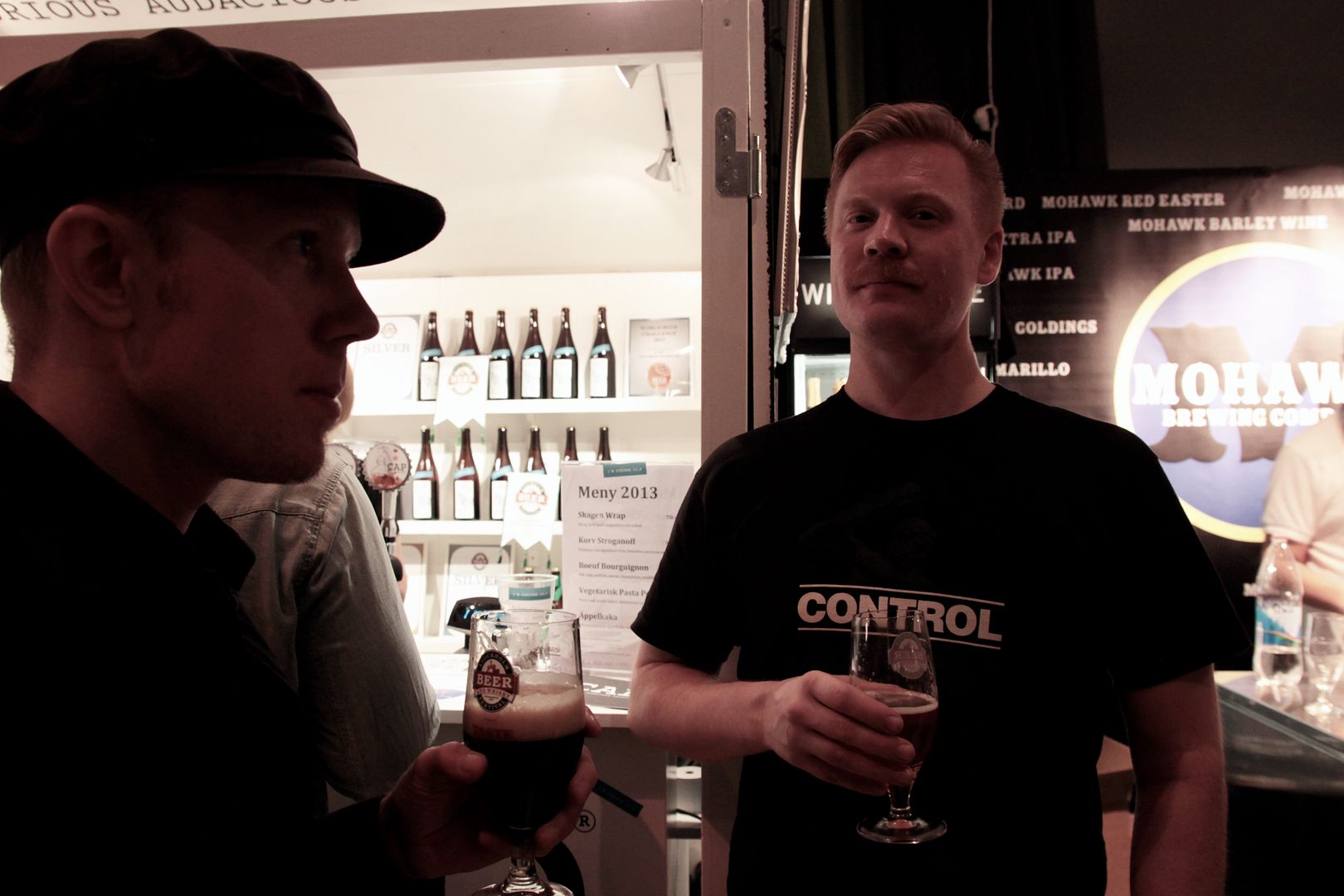 Aaaaaaaaaand play!
:D <3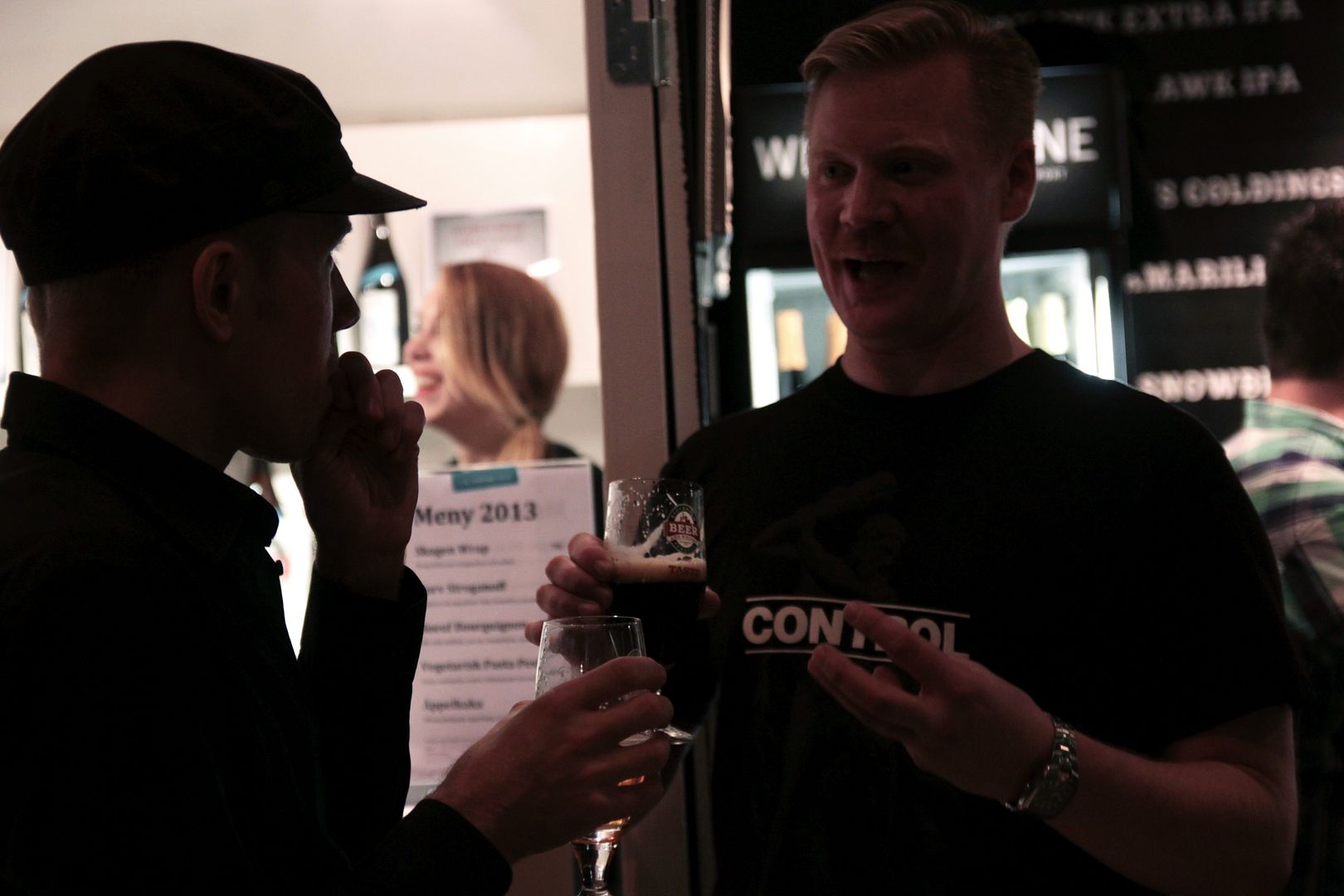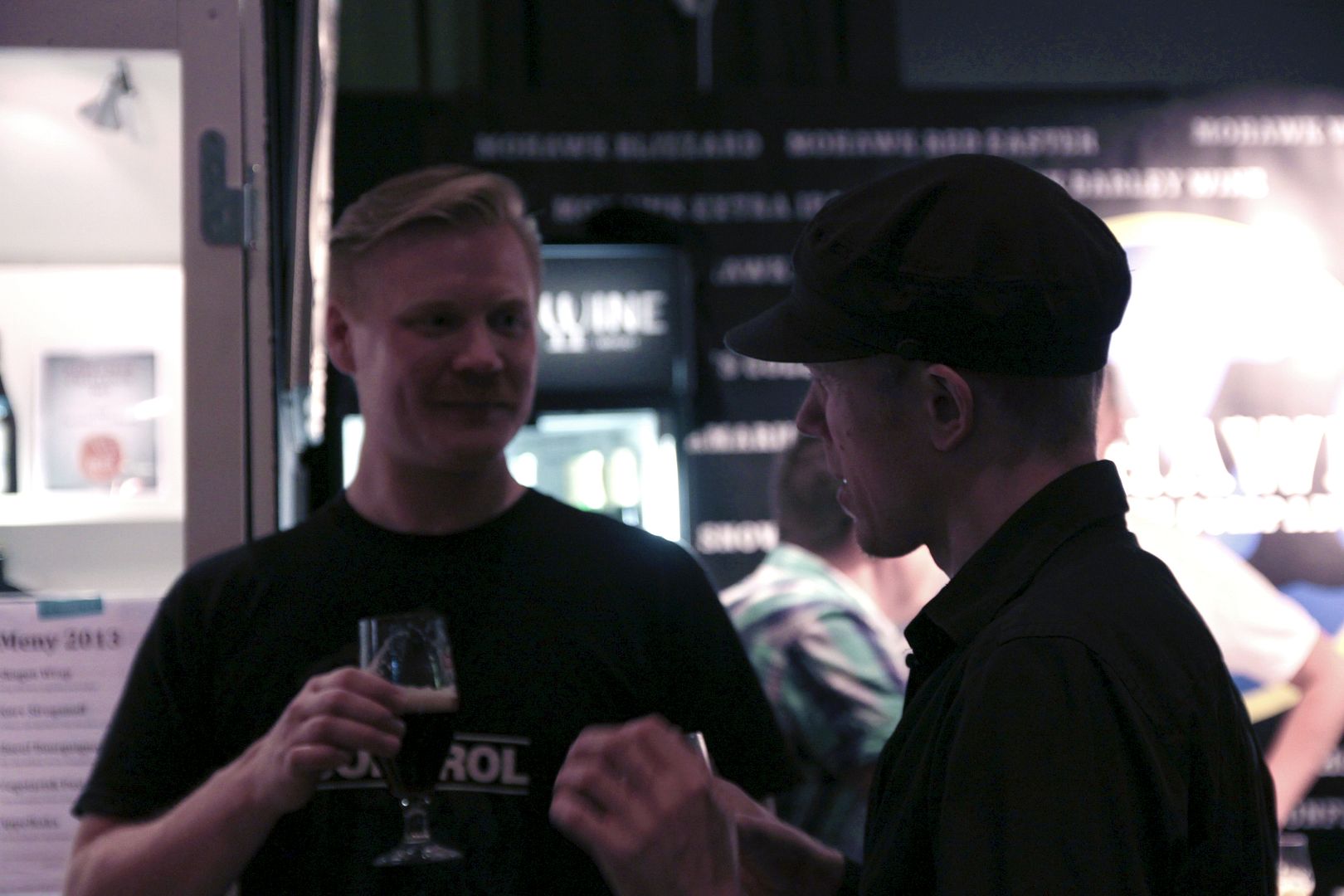 Meanwhile, at Djaevlebryg's stall ...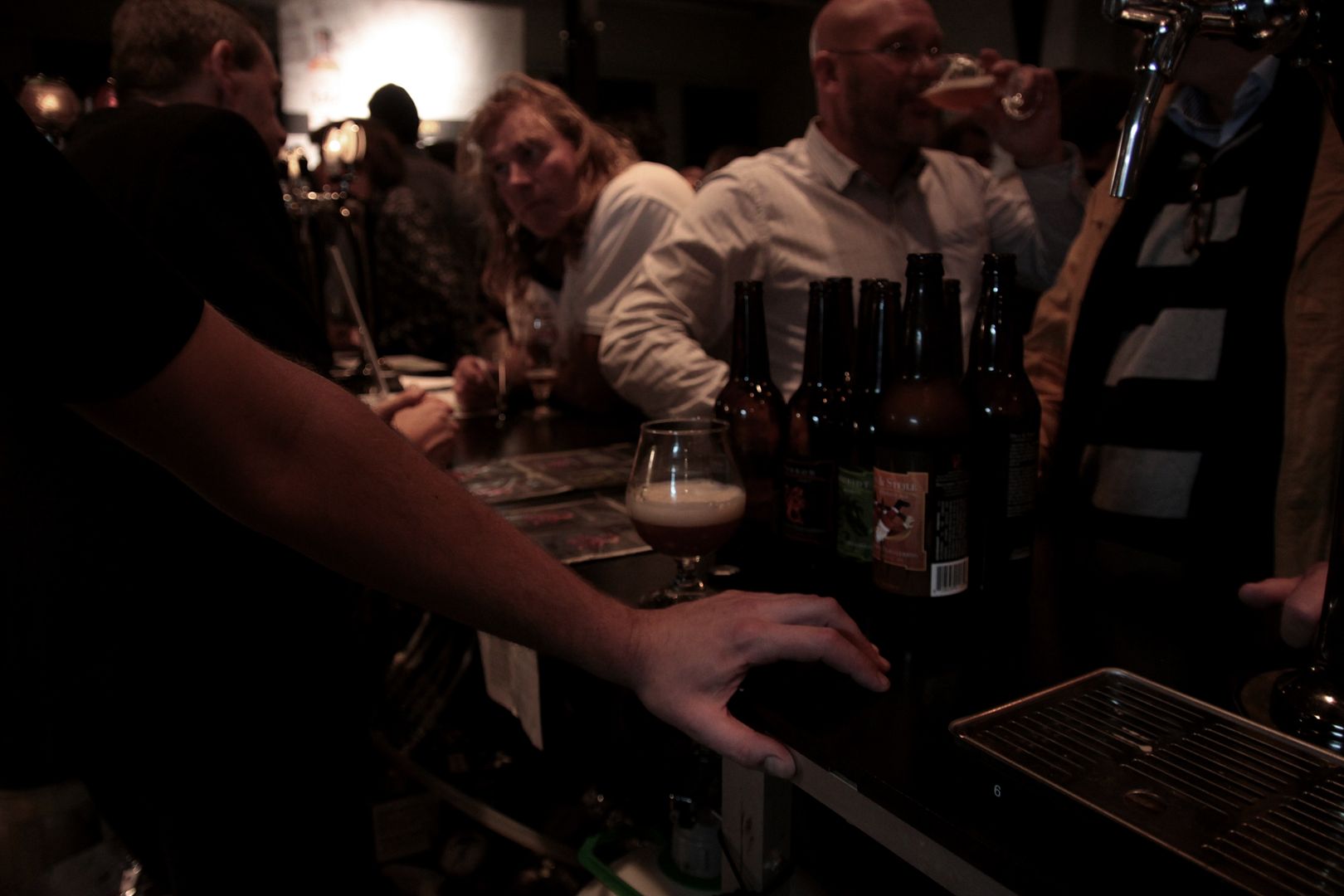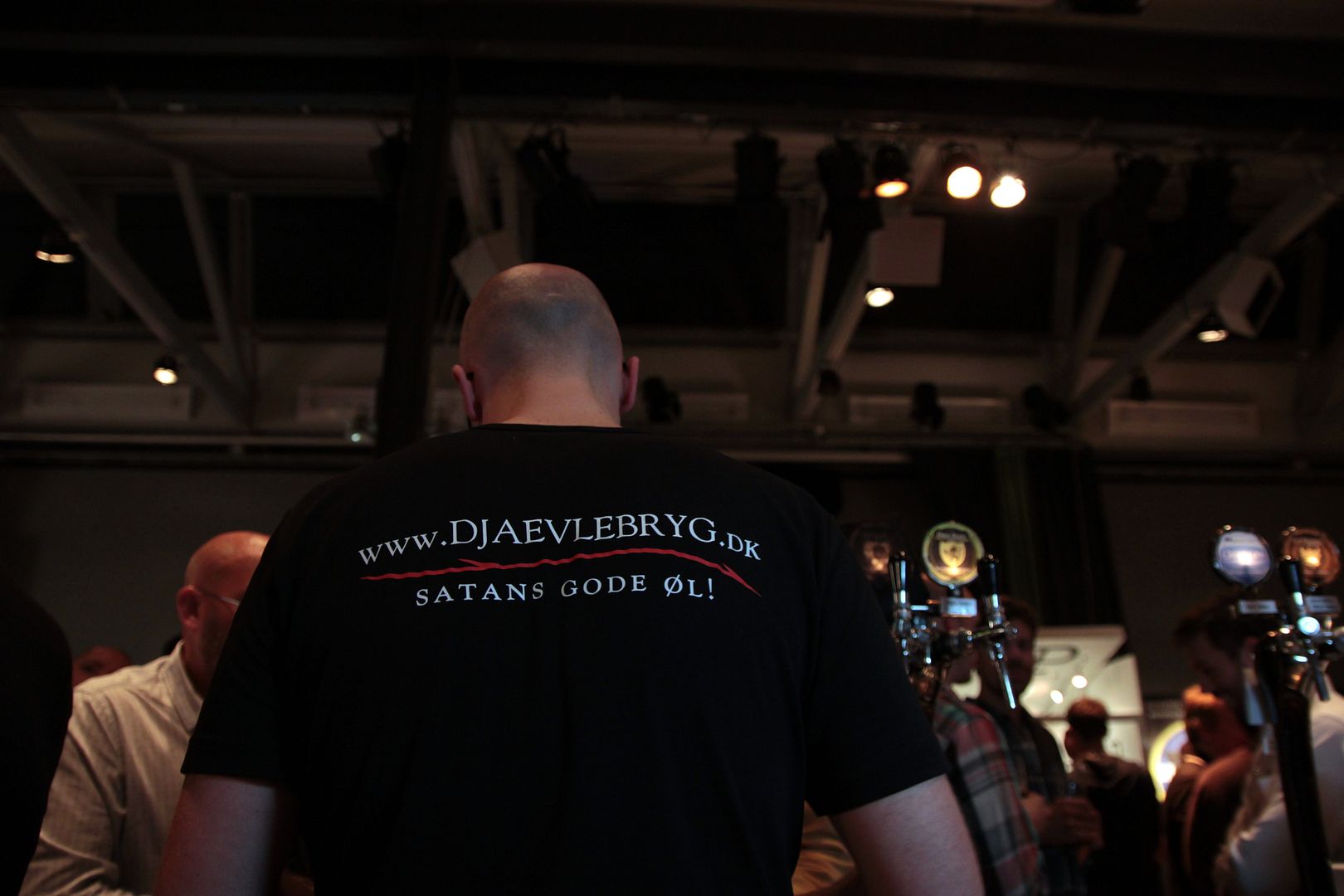 Yes Rune is probably a slut but in that case it meant that that beer was out. (funny words we have in swedish I know)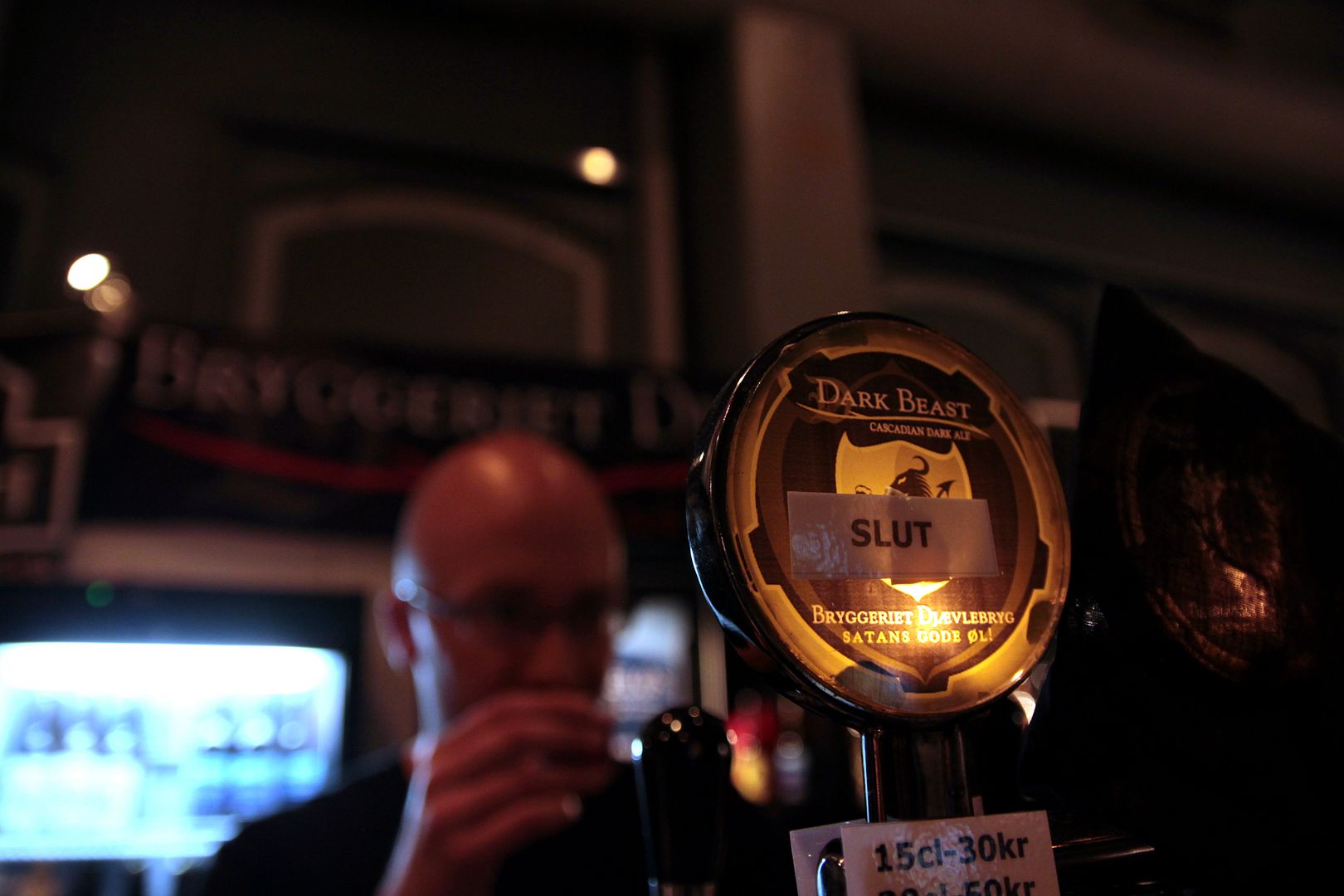 Rune here drinking pink lemonade ... oh sorry I mean a Lambic or something like that. (hehe)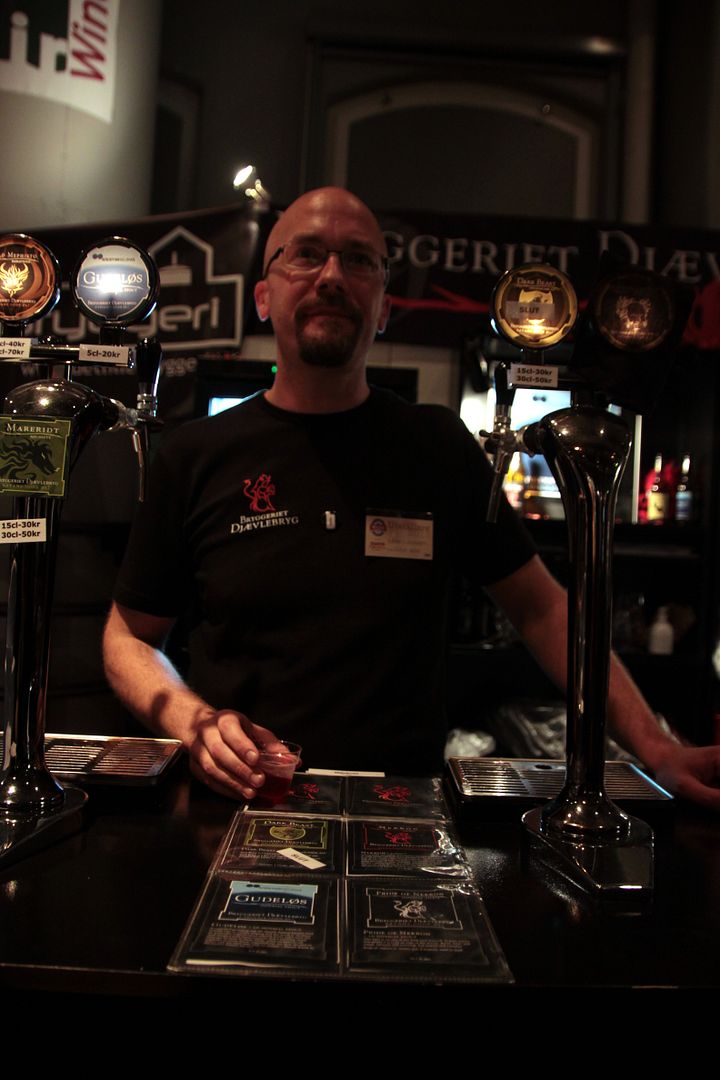 Mmmmm djaevlebryg imperial stouuuuuuuuuuuuut. Drool.
I had a lot of that I tell ya.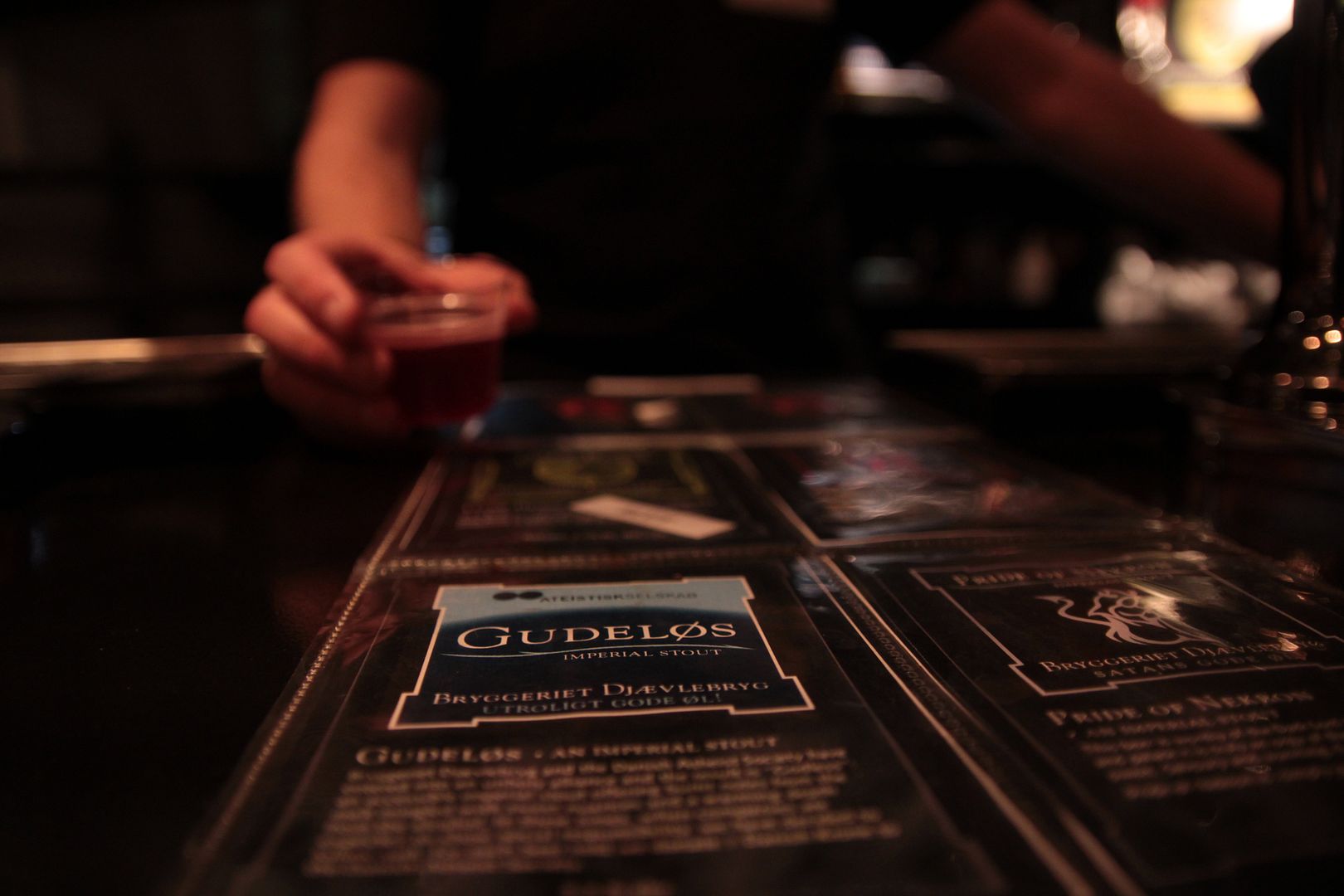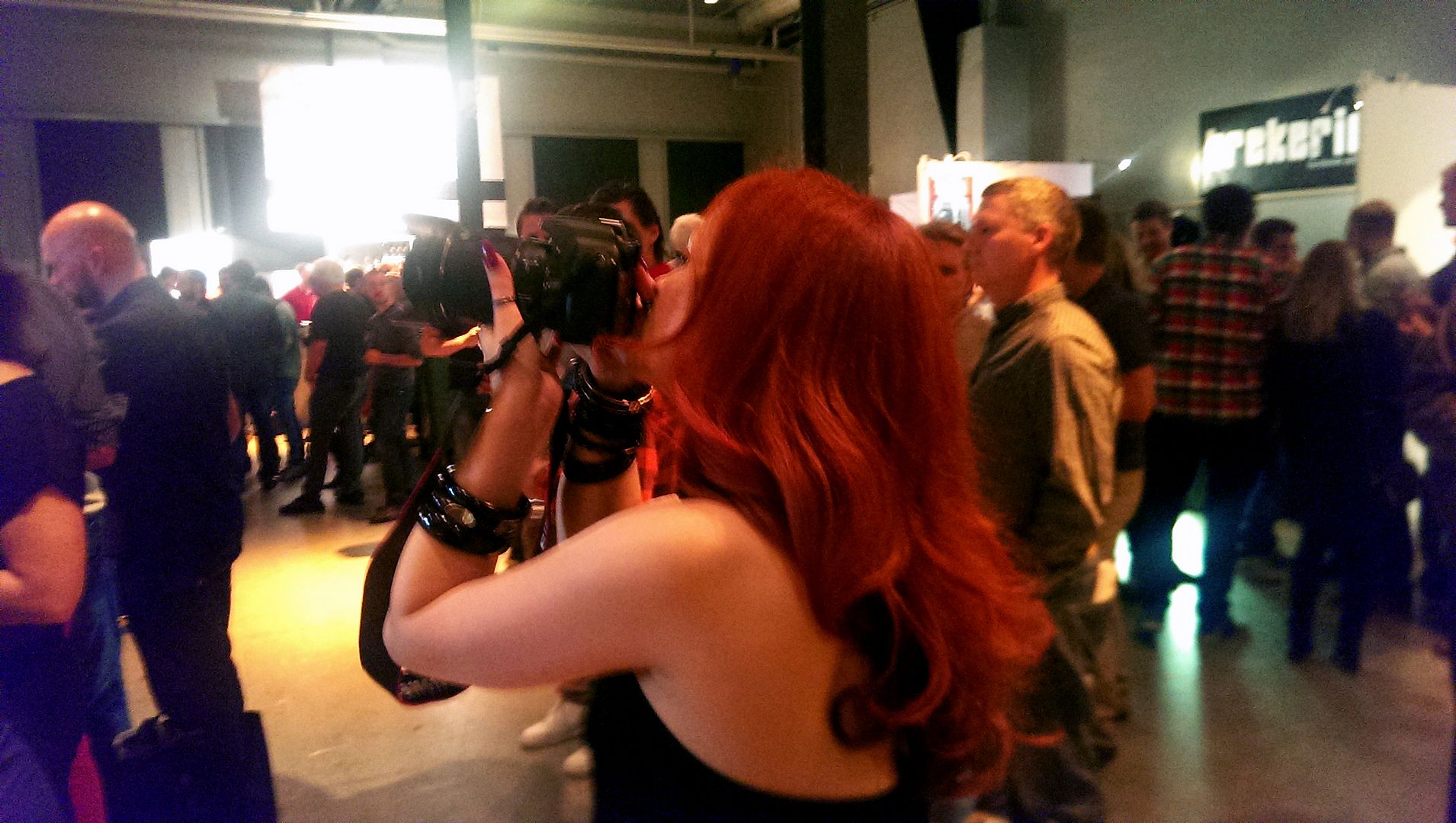 This is a little sexual I know. But it IS a sexy beer. Each of these bottles reacted this way.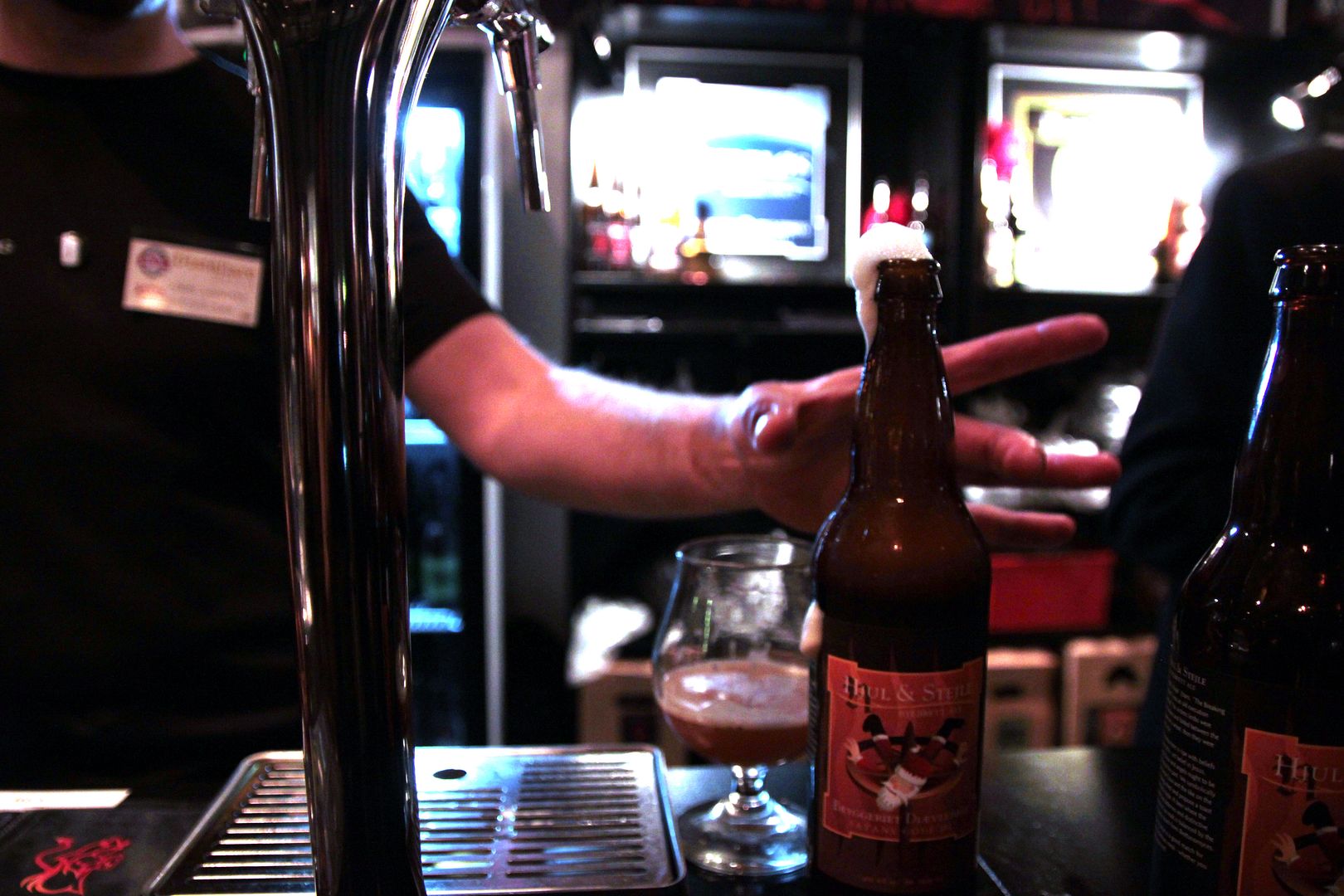 Tobias and I trying to act serious and cool. hmmm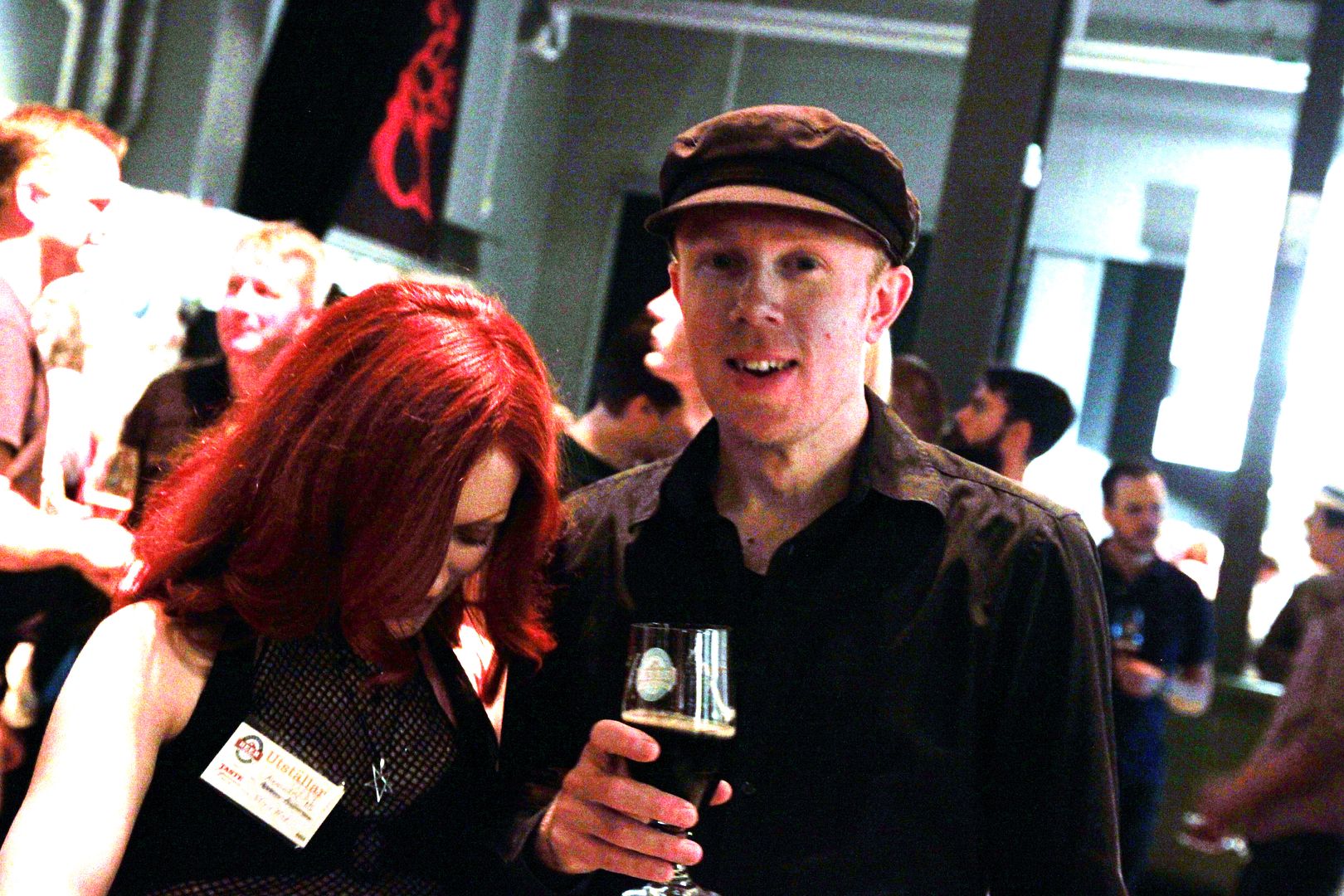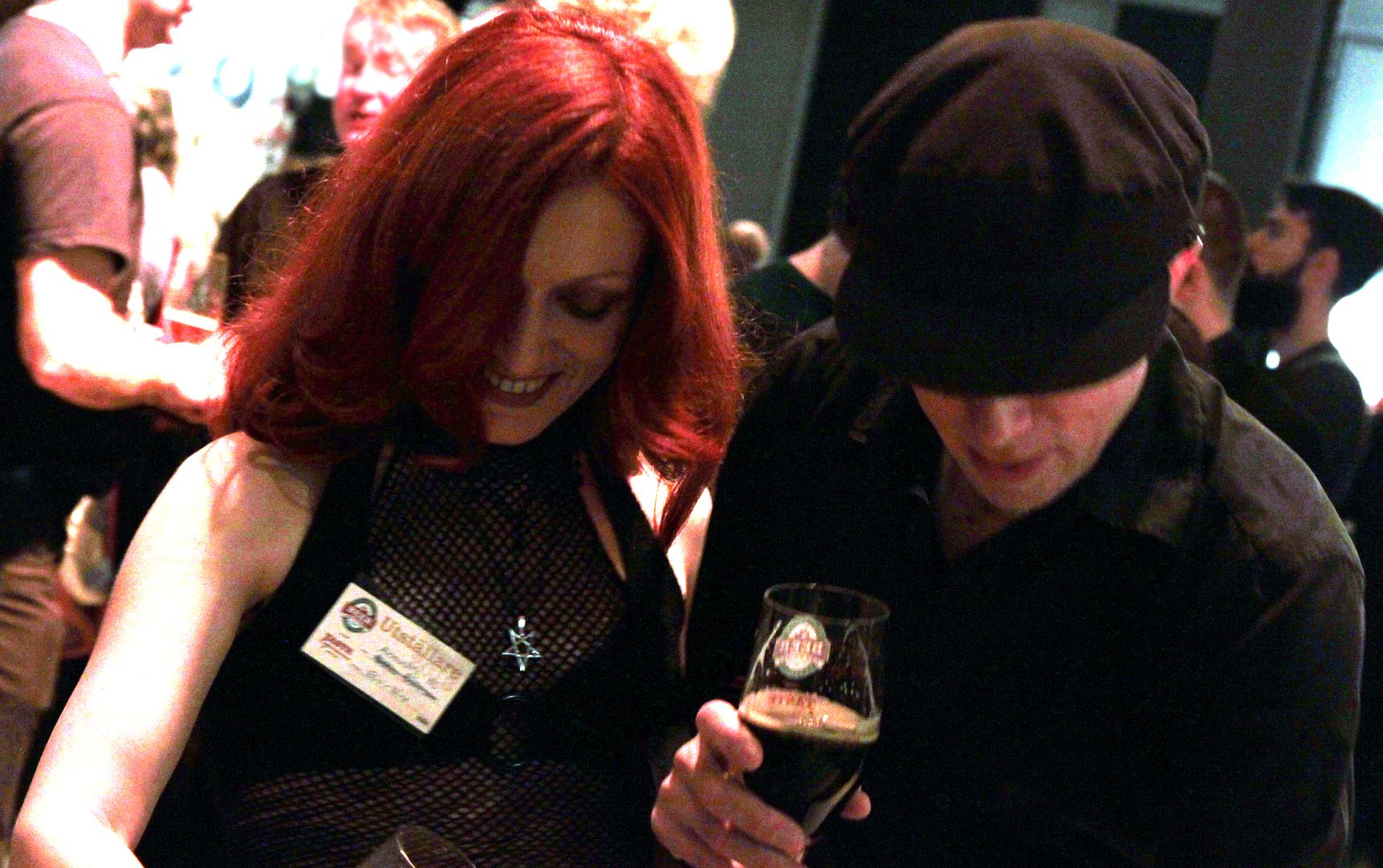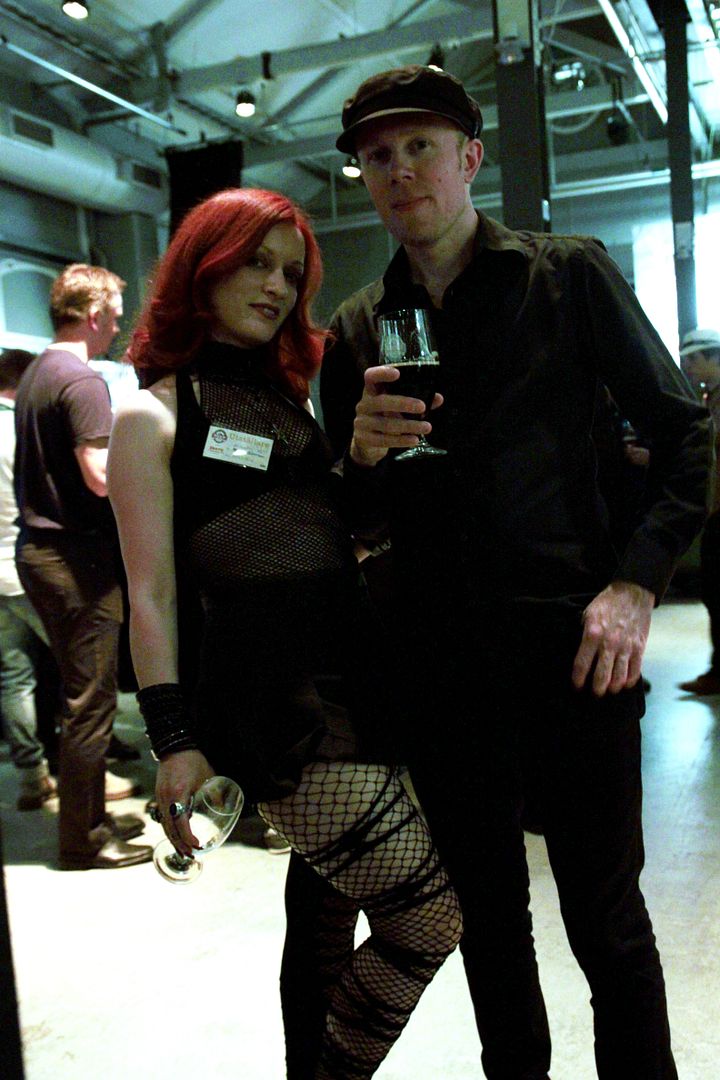 -------

Mochaccino Messiah
(To Øl)

A: 3,6
T: 3
M: 3,5

Nice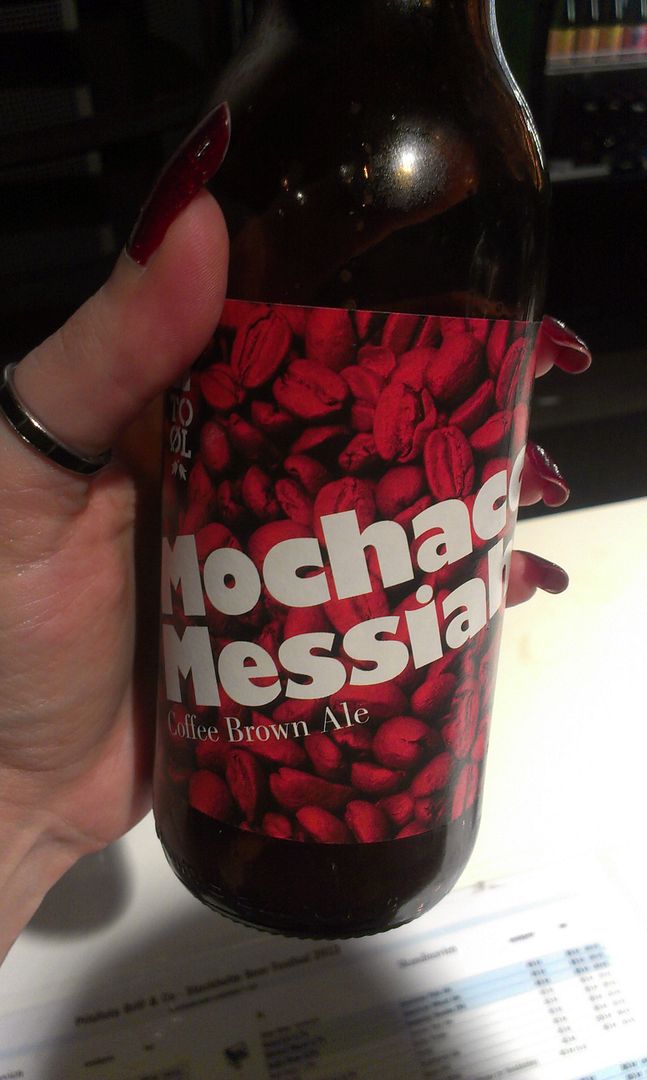 -------


Fuck Art - This is Architecture
(To Øl)

A: 3
T: 3,5
M: 2,5

Alright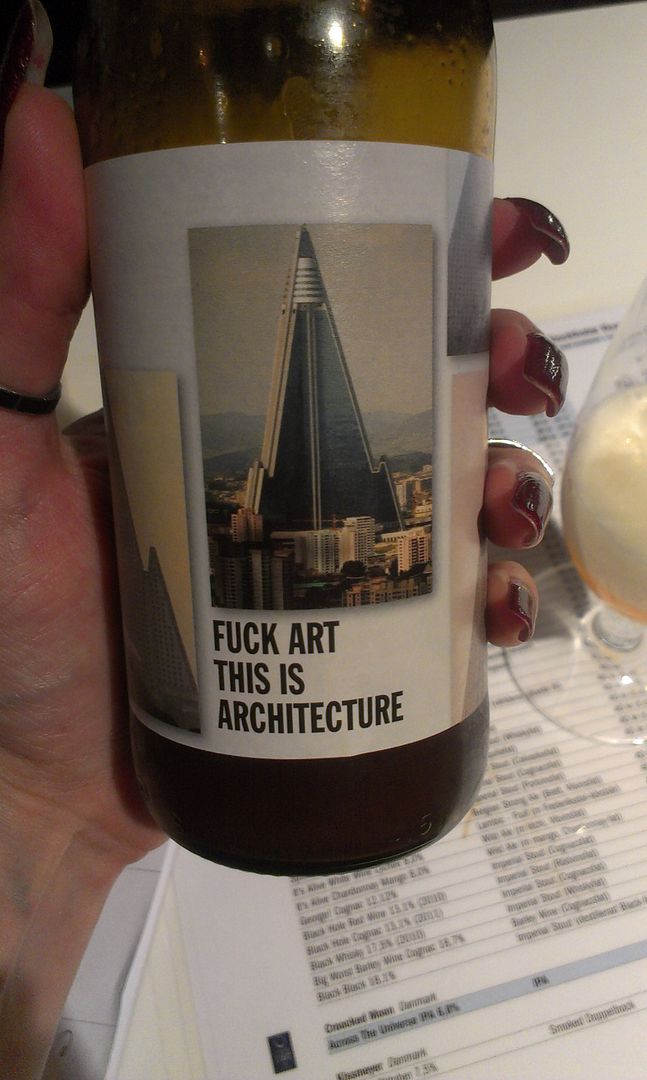 -------

Awww My duuuuudes!
I love them in these pictures!
This is what happens when you are behind the bar. People get demanding! Magnus expression is priceless! :D

<3 <3 <3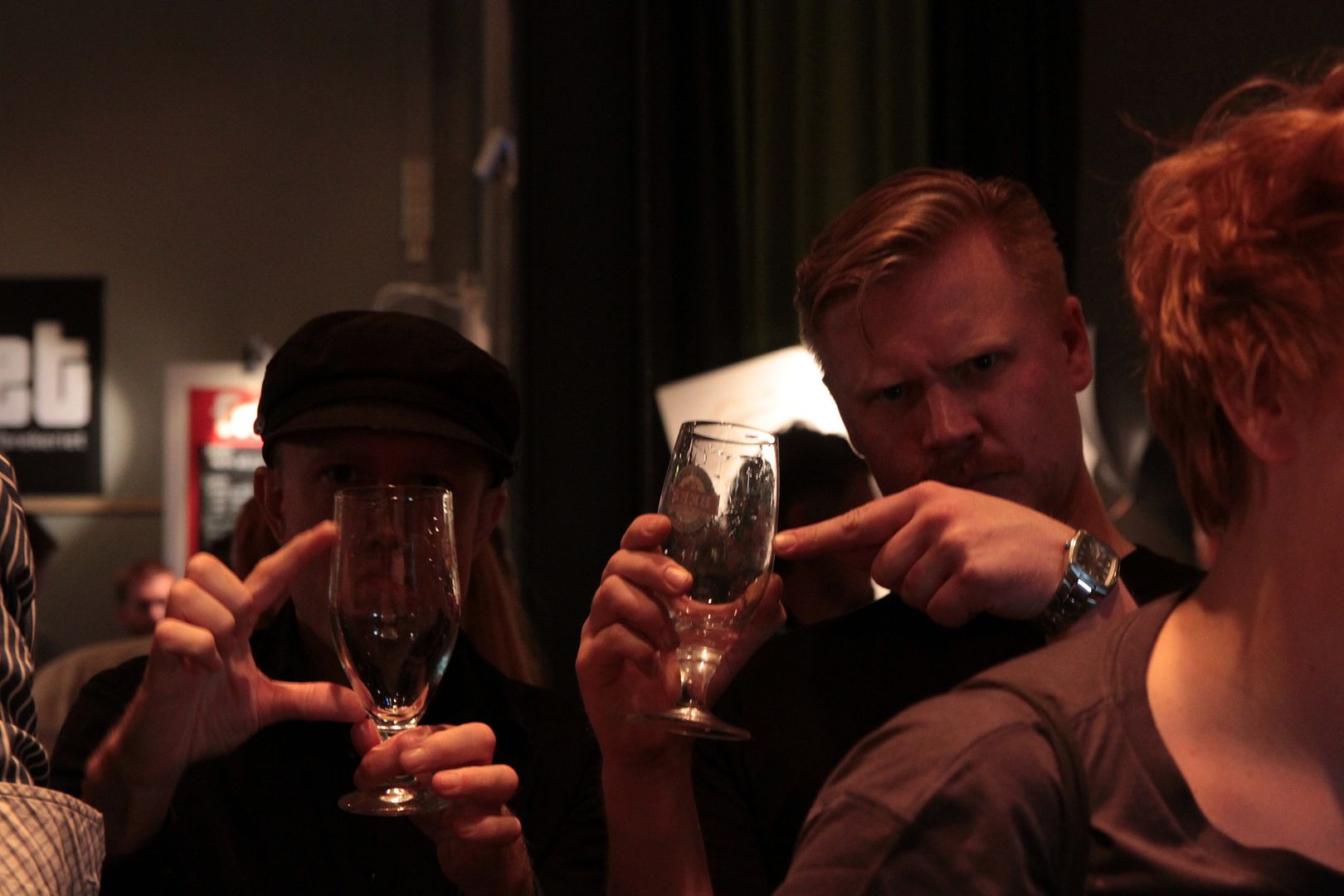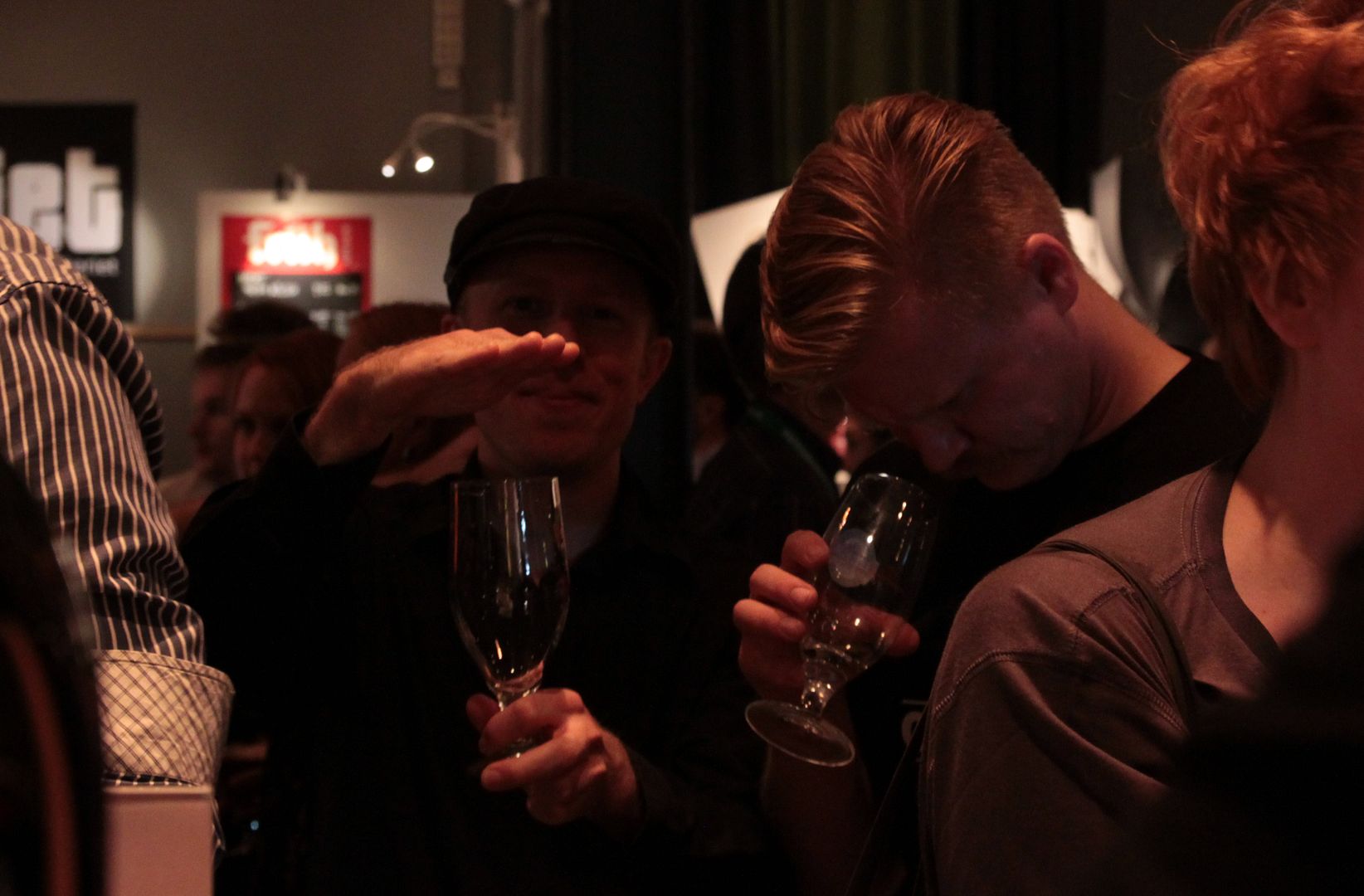 -------

Emelisse Espresso Stout
(Emelisse)

A: 3,5
T: 4
M: 4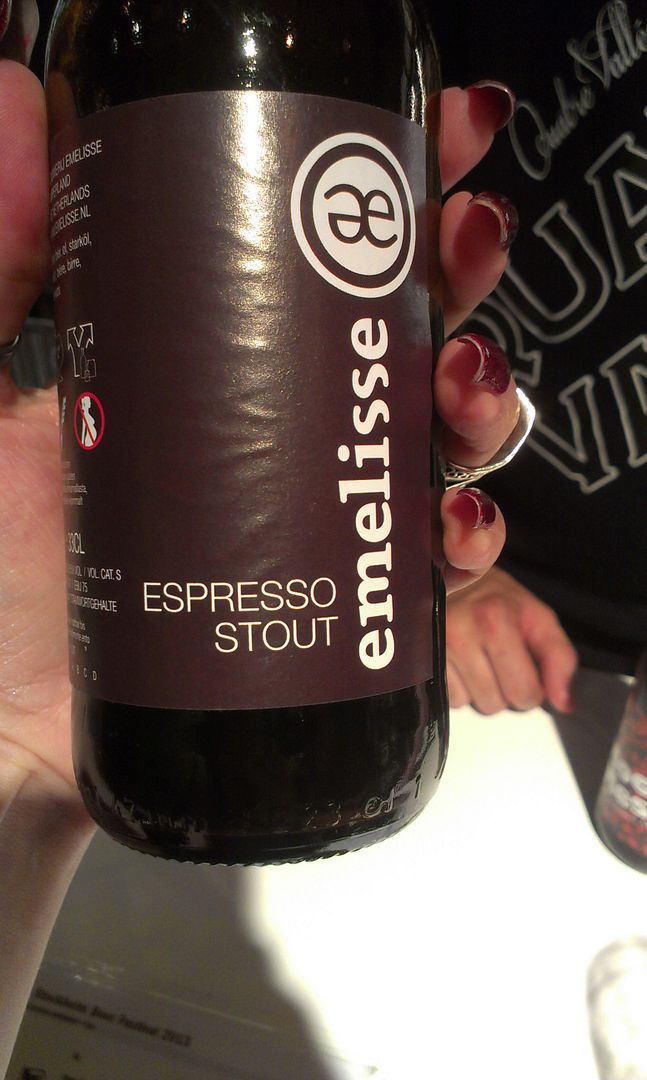 -------


And a little goofing socializing ... three different angles at the exact same time :D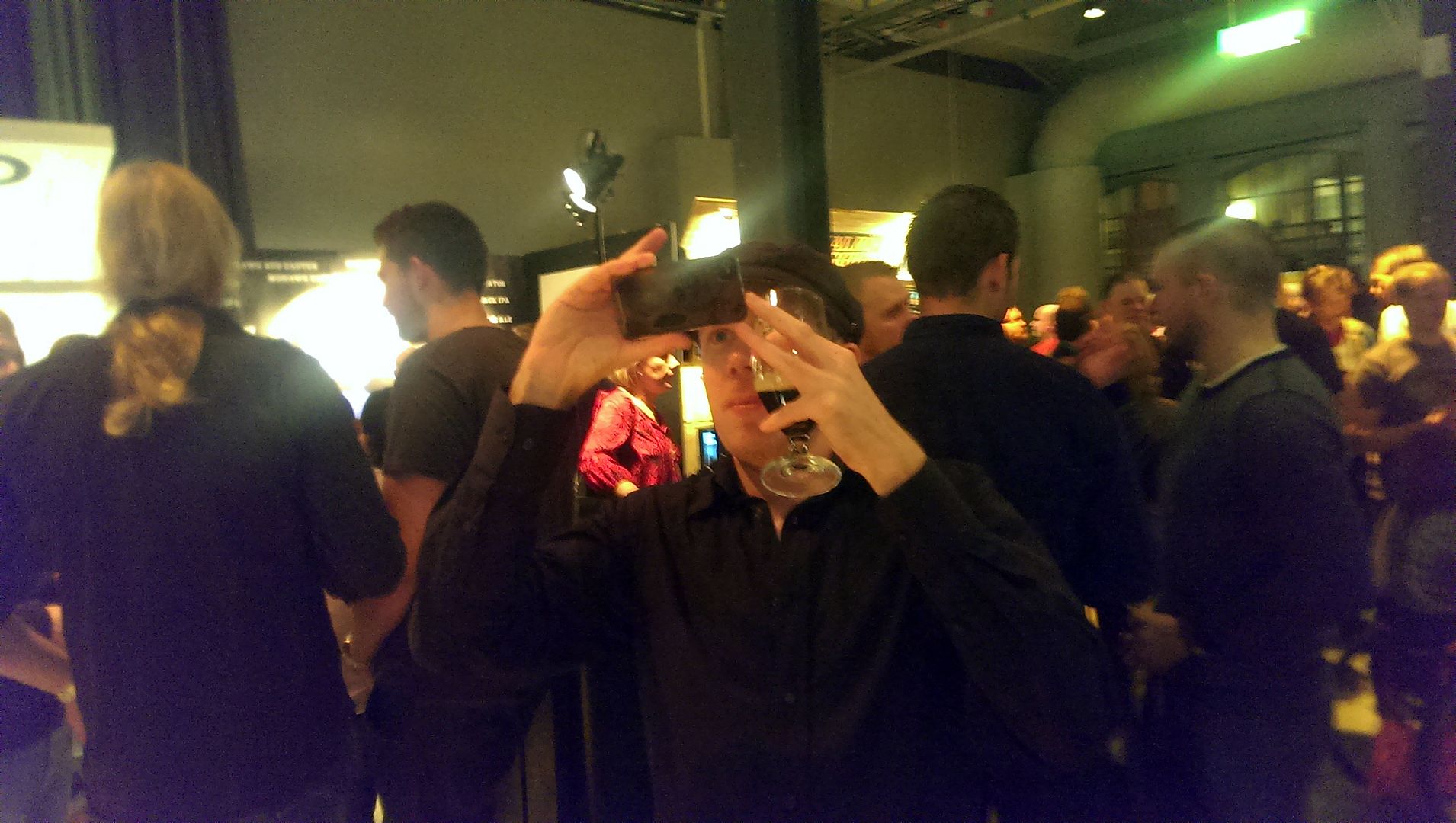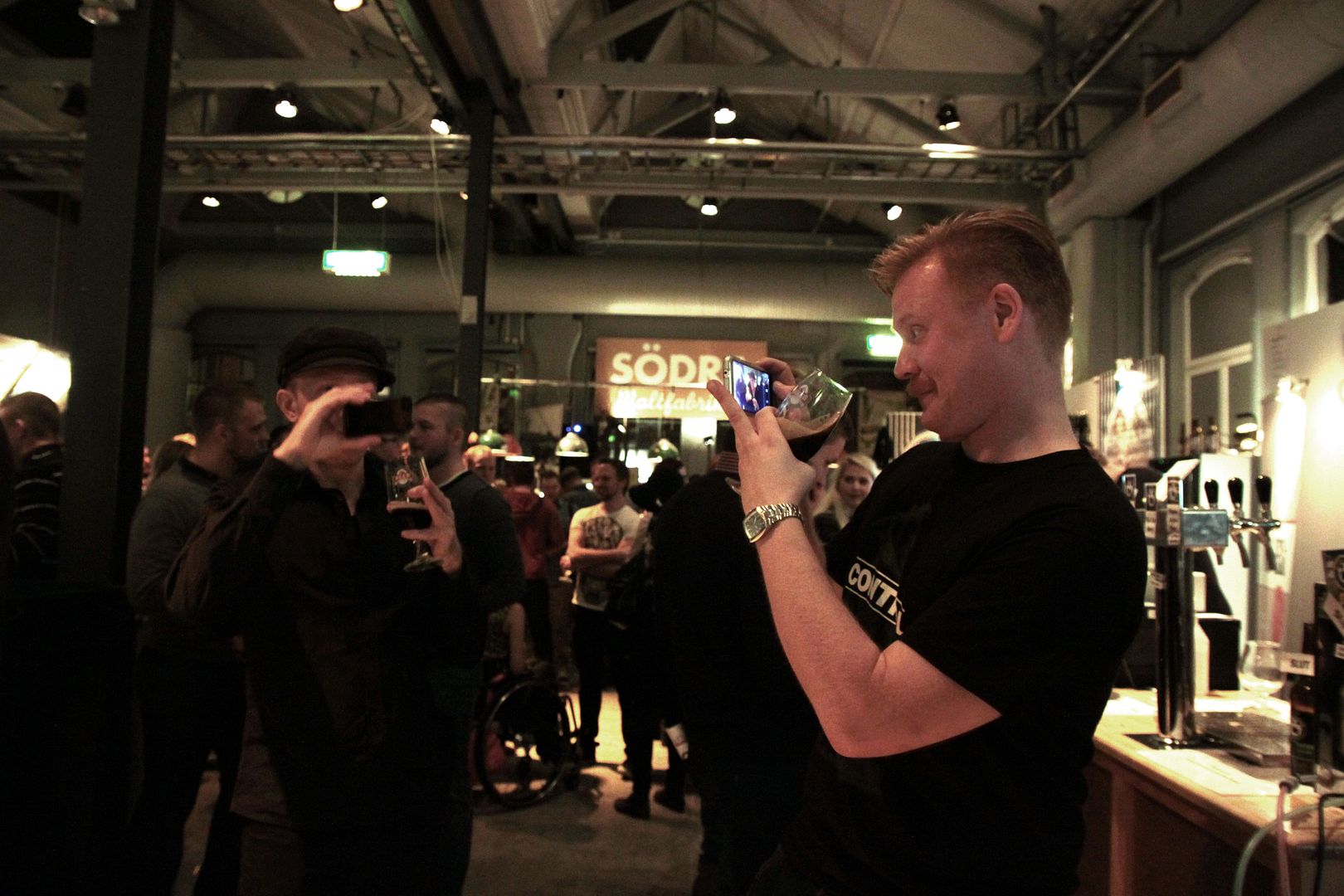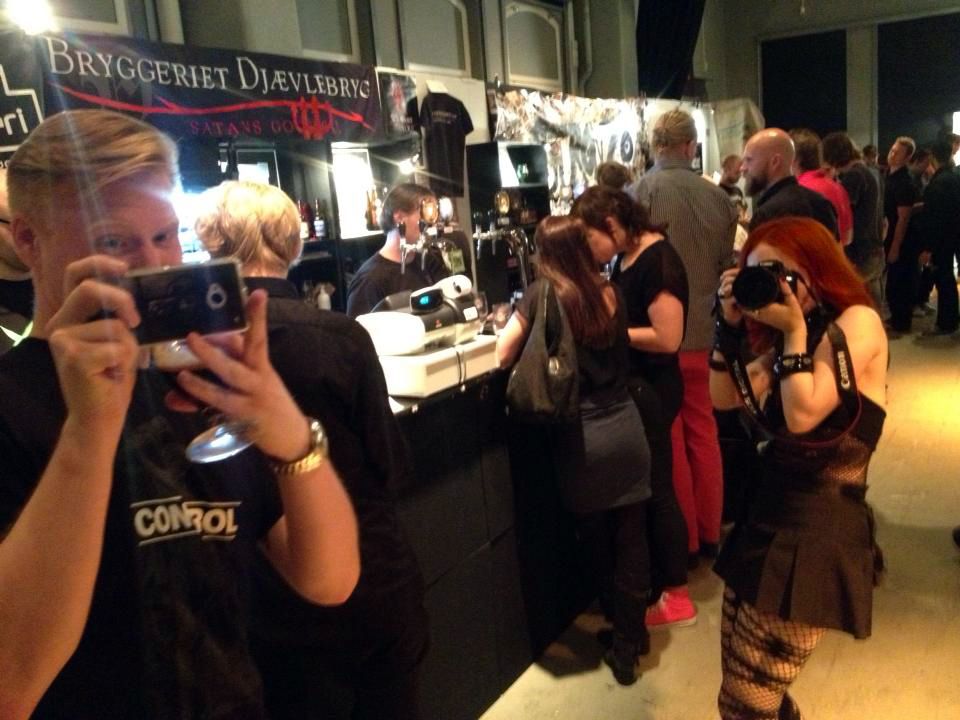 -------

Beer Geek Brunch Weasel
(Mikkeller )

A: 4
T: 4,5
M: 4,5

yuuuuuuuum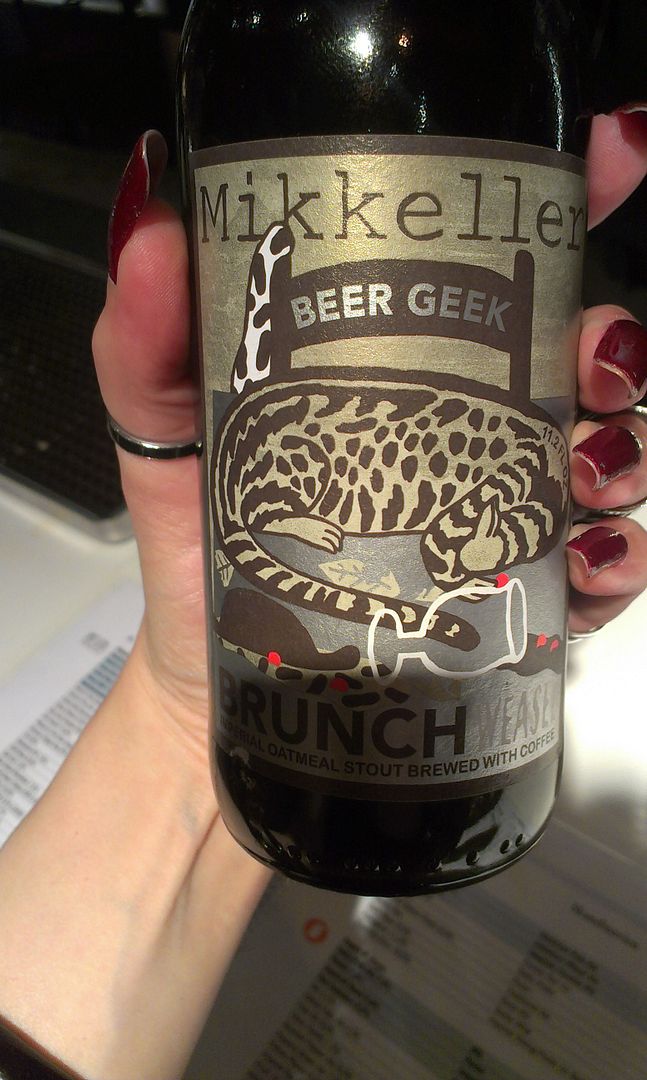 -------

Corne du Diable
(Dieu du Ciel )

A: 2,5 (still not my fav Dieu du Ciel)
T: 3
M: 2,5

-------

Aphrodisiaque
(Dieu du Ciel )

A: 4,5
T: 5
M: 3,5


-------

Lava (2010 vintage)
(Ölvisholt )

A: 4
T: 4
M: 3,5

-------

Labyrinth Black Ale (2011 vintage)
(Uinta Brewing Company)

A: 4,2
T: 4
M: 3,5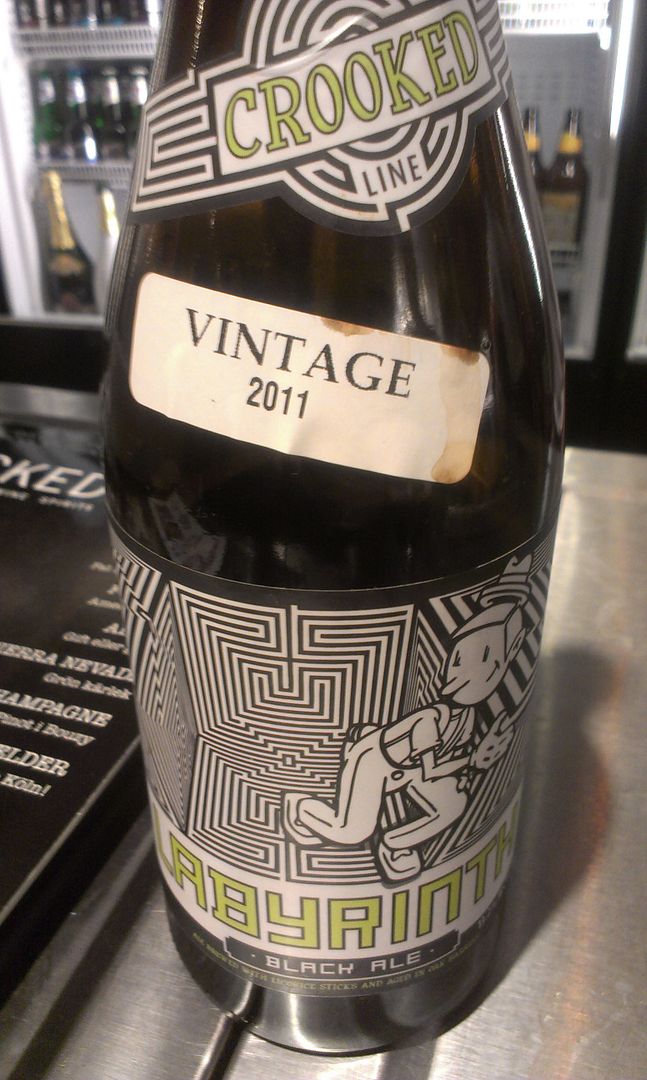 -------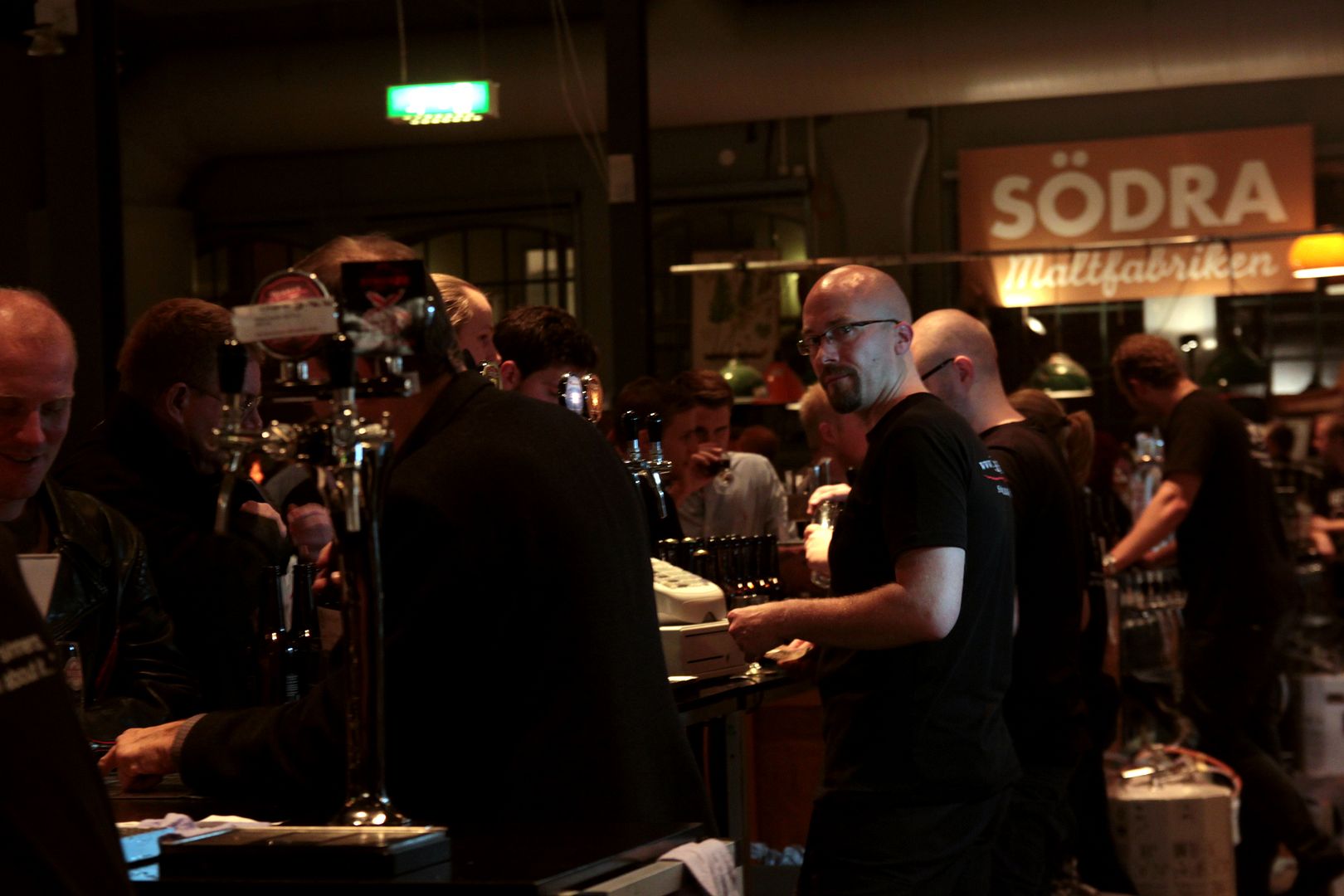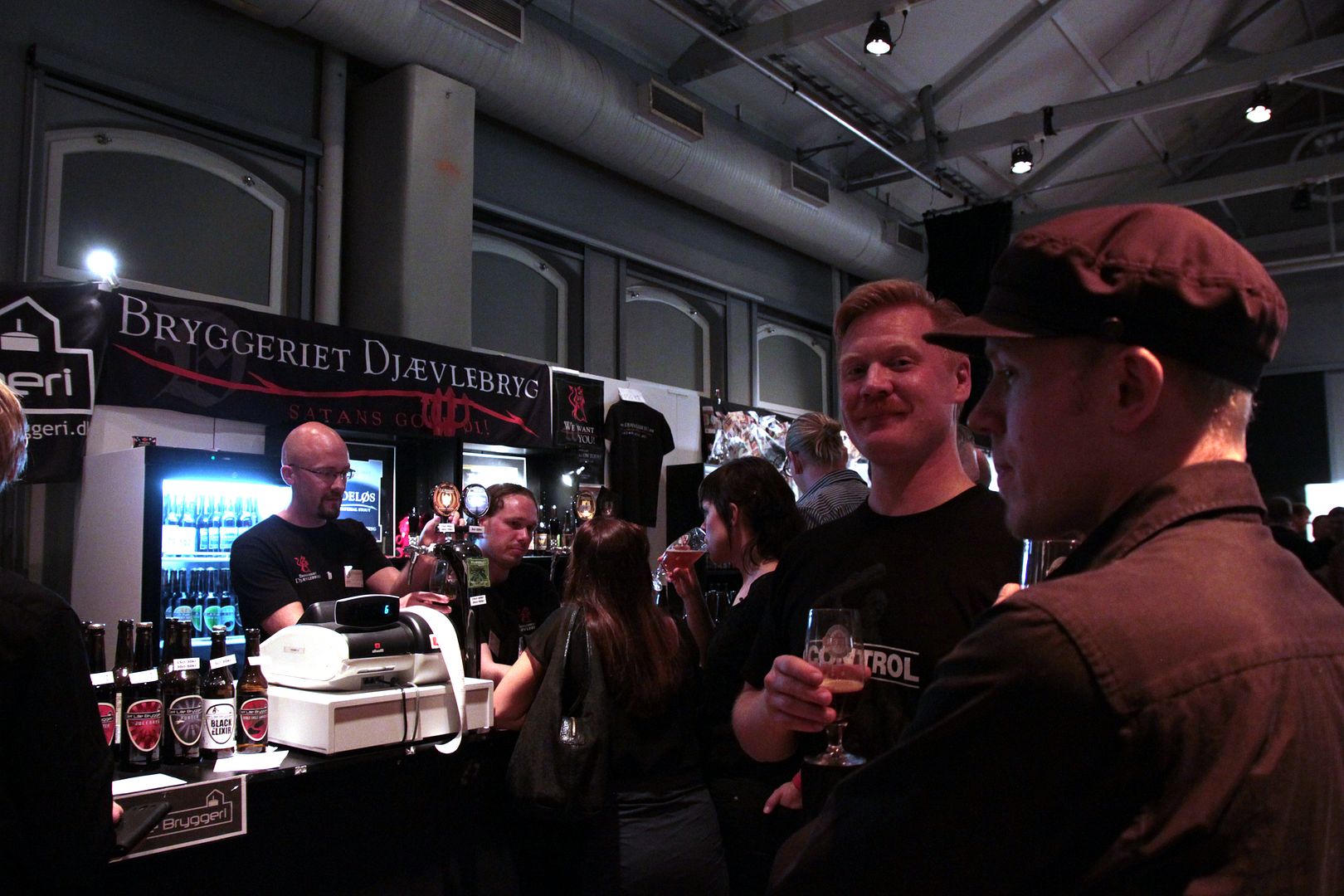 -------
Pineapple Saison
(Flying Dog)

A: 2
T: 2
M: 1

Ok for being a Saison it wasn't that awful. I would try it again.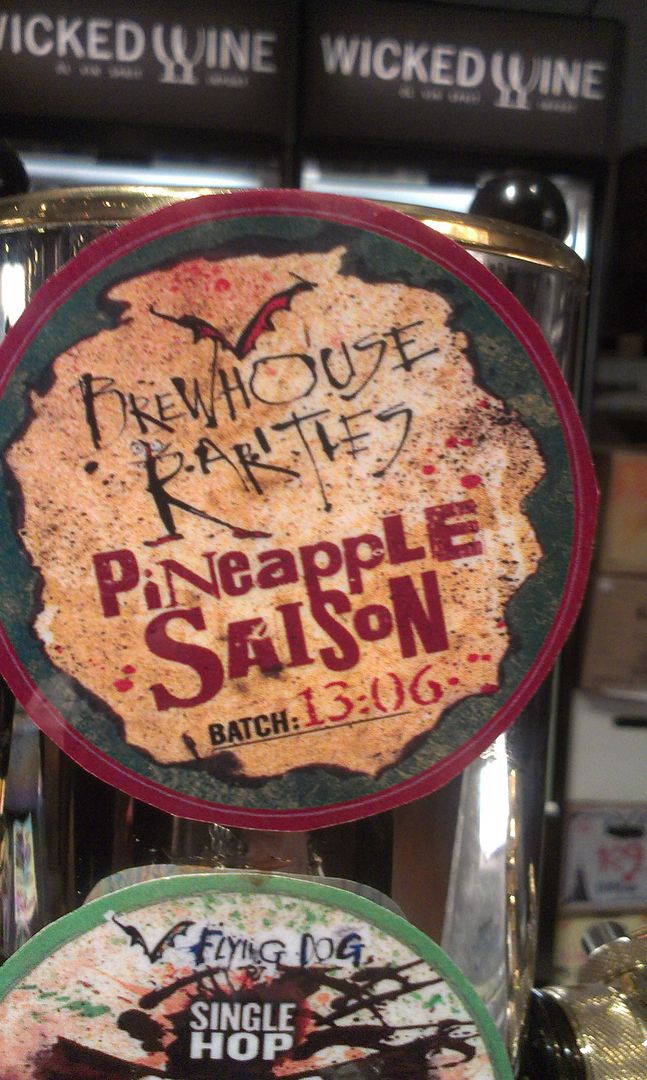 -------

I love these pictures because we look like we have done something really naughty. And Magnus in the second picture looks really mischievous >_<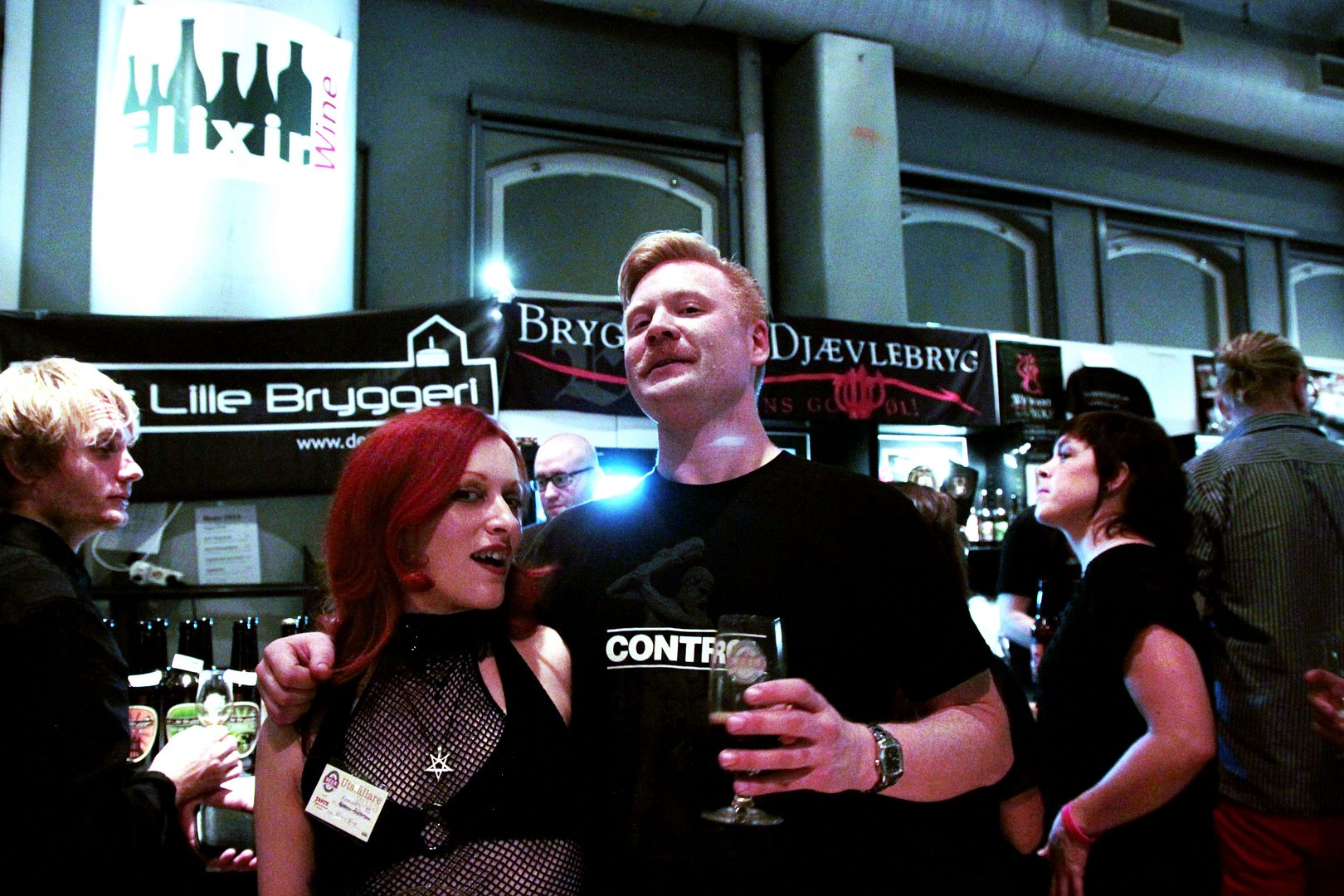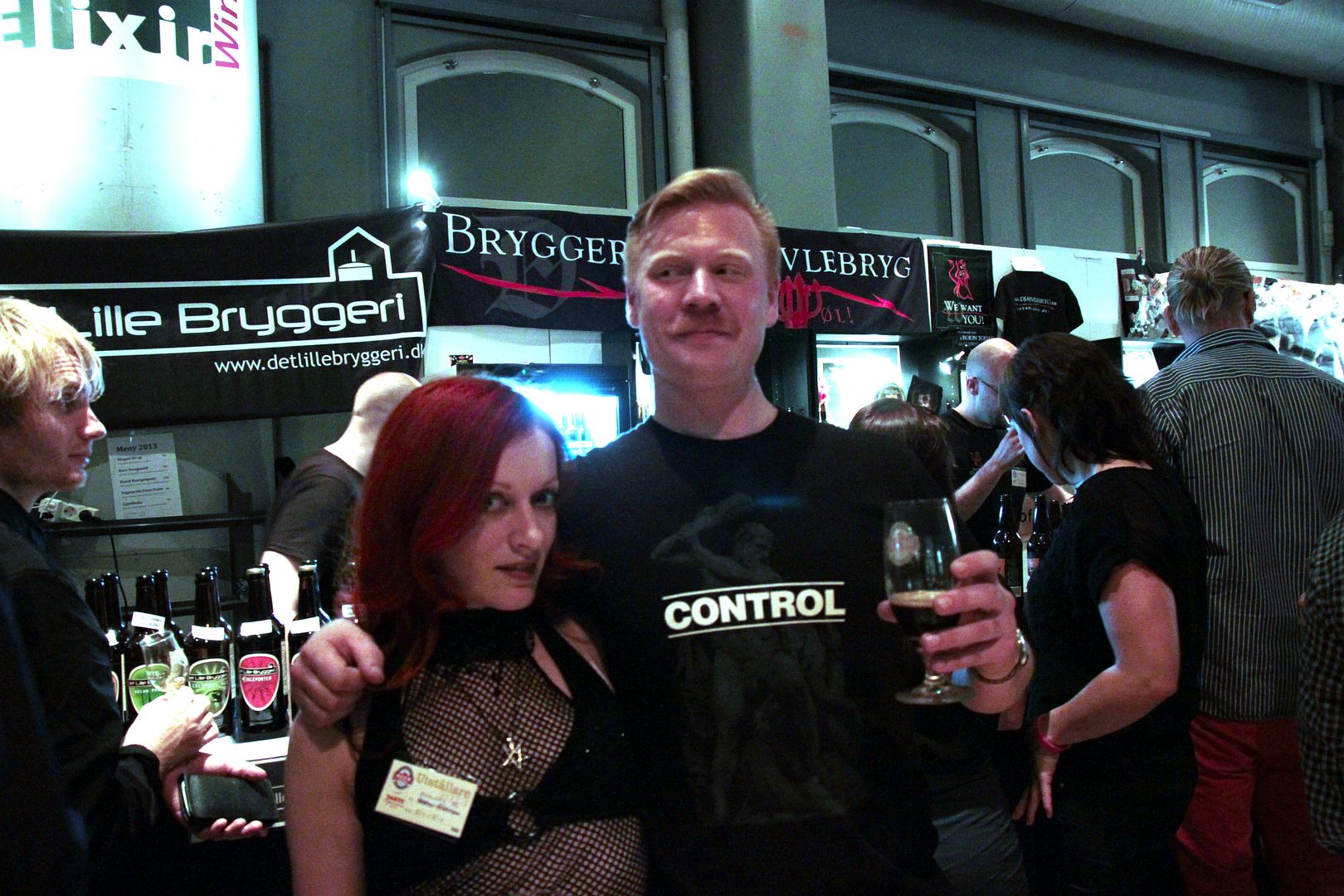 aaaaawww!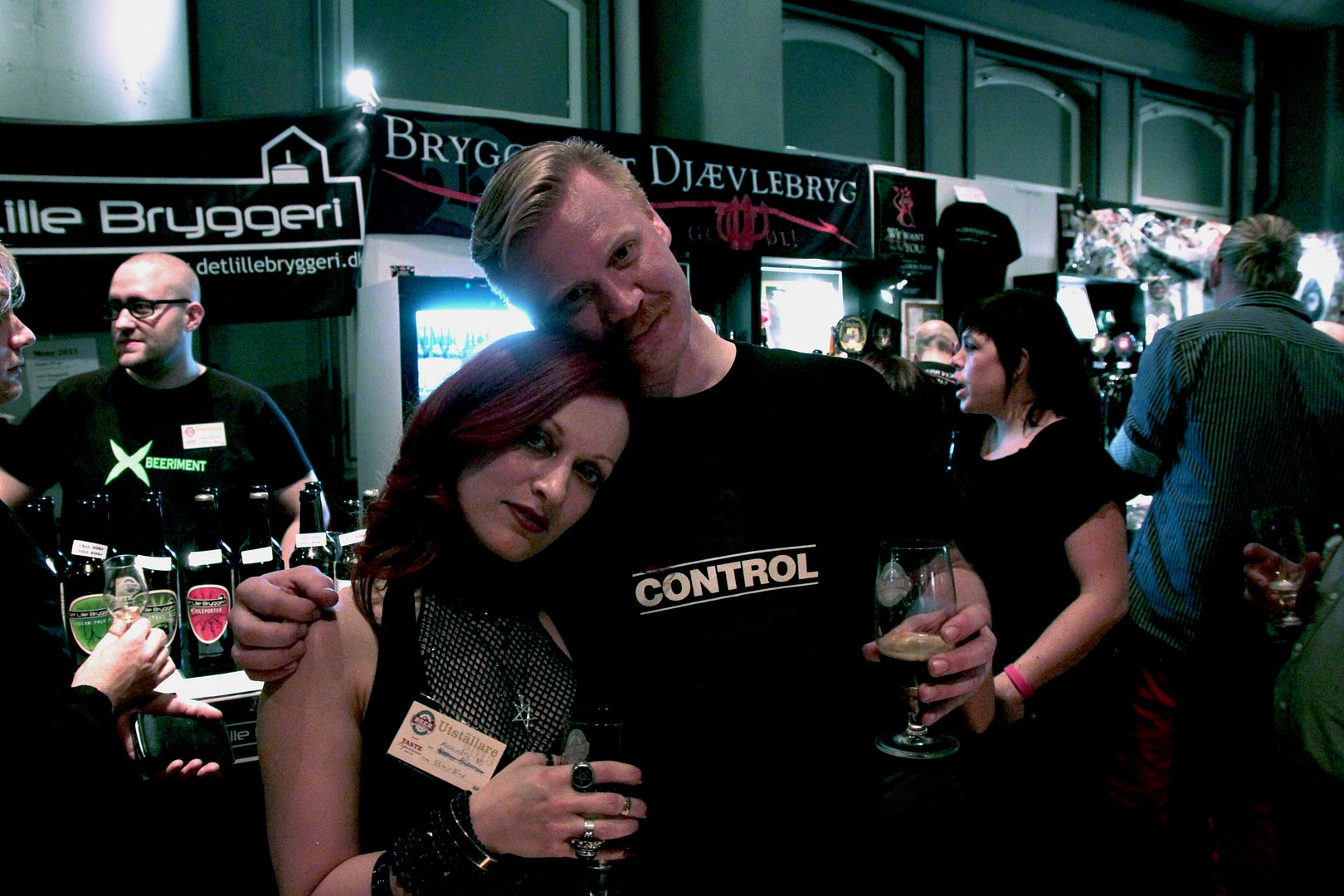 Hmmmm. Well I told them to look gay and they look retarded .... It might be the CP Apa we had earlier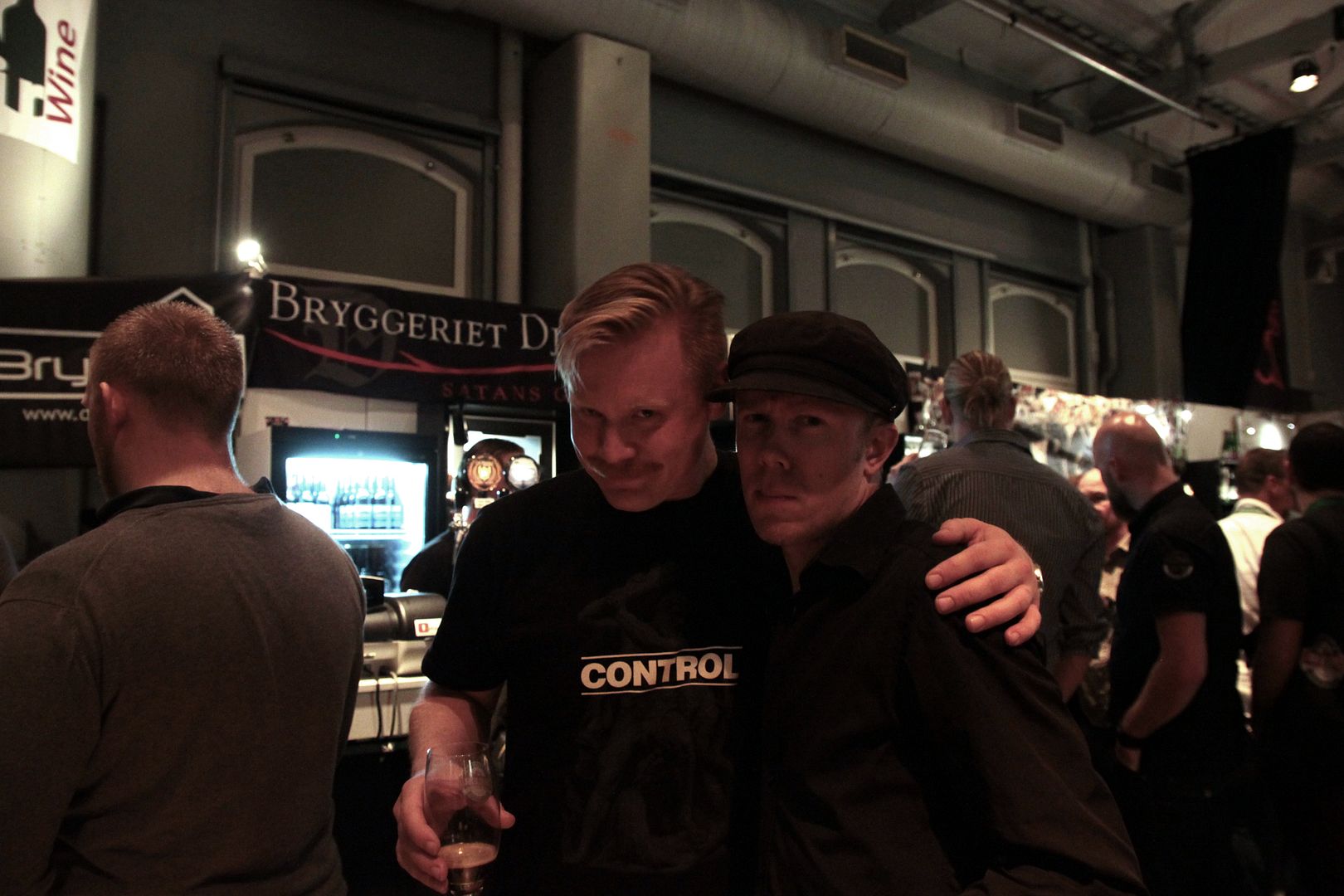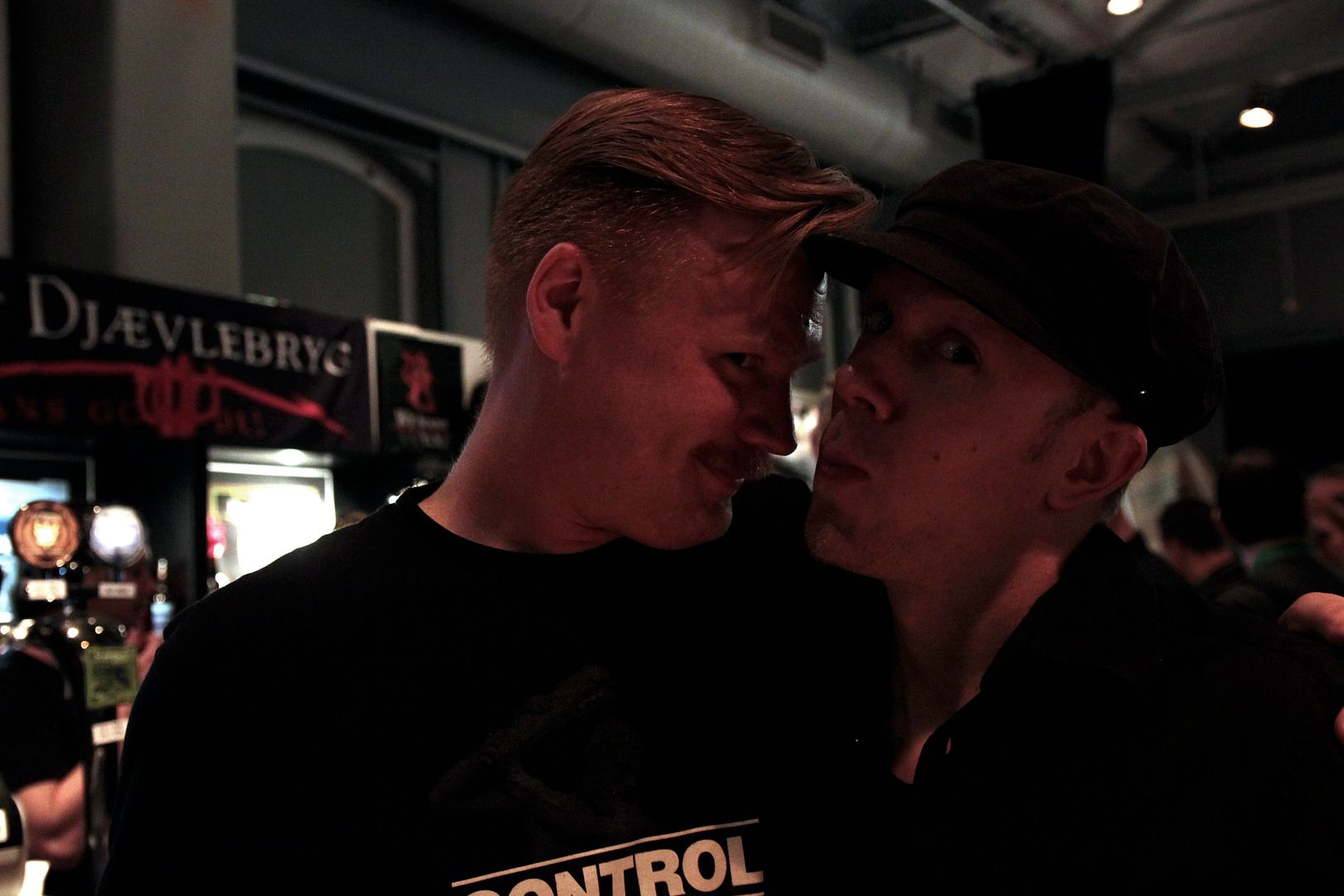 -------


Cohort
(Summer Wine)

A: 2,9
T: 2
M: 3,5

-------

HazelNut Brown Nectar
(Rogue)

A: 4
T: 3,5
M: 4

Yes I said I would give this one another go since the previous weekend when I tried it my taste buds were already bombarded with hop bombs. So now with a lil more clear palate I say it is definitely a 4. Impressed even more since I am no fun of the brown ale in general.

Nutty and filling with a subtle sense of an autumn walk in the woods and a light sweetness of black bread.

-------

Somewhere here Magnus left us and so me and Tobias got to taste a lil more before the end


1000 EBC
(Stronzo )

A: 2
T: 4

Waaaaaaaaaaaaaaaaaayyyyy too much alcohol for me ... meh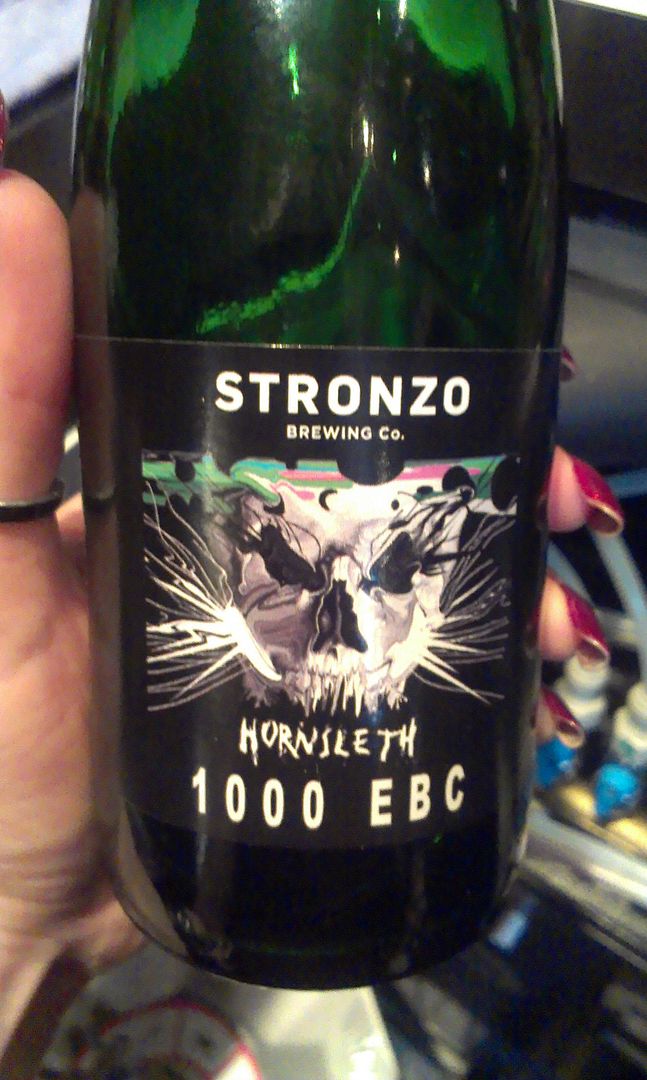 -------

Swagger Juze
(Stronzo)

A: 4,2
T: 4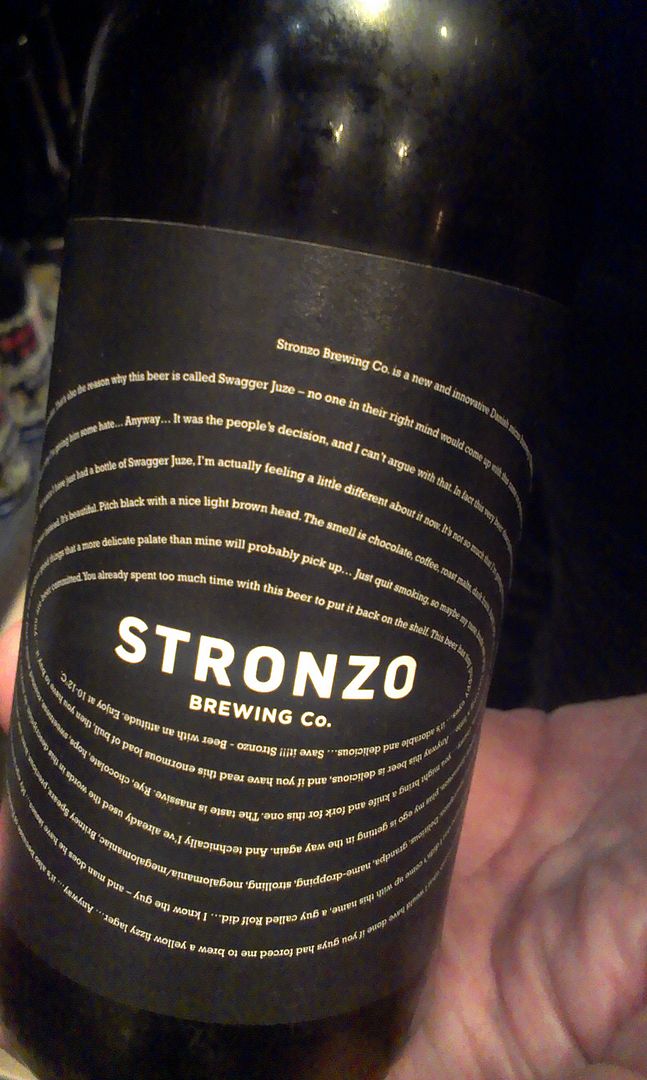 -------


Posing to look cool behind the bar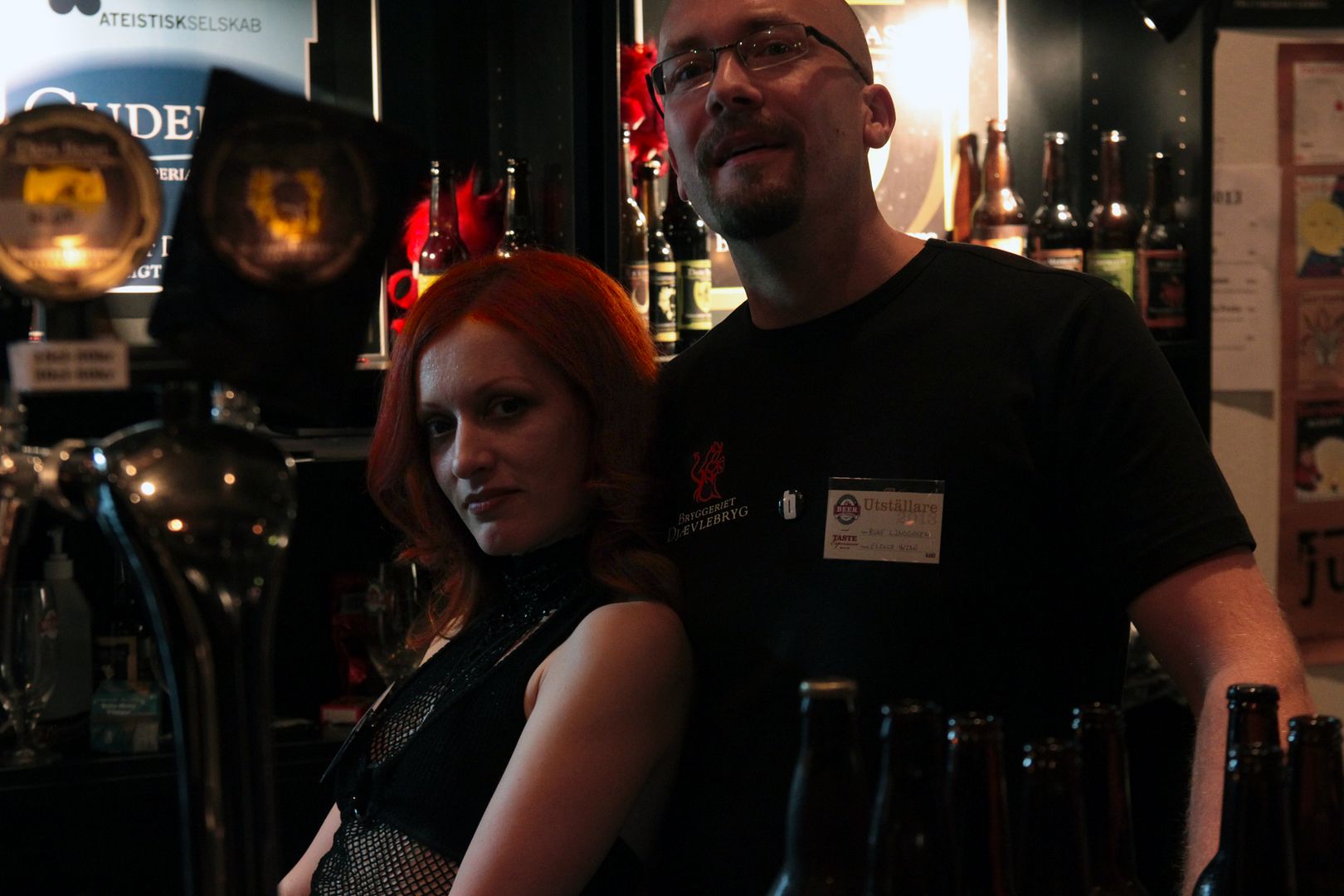 -------

Batch #13
(Stronzo)

A: 4
T: 2,5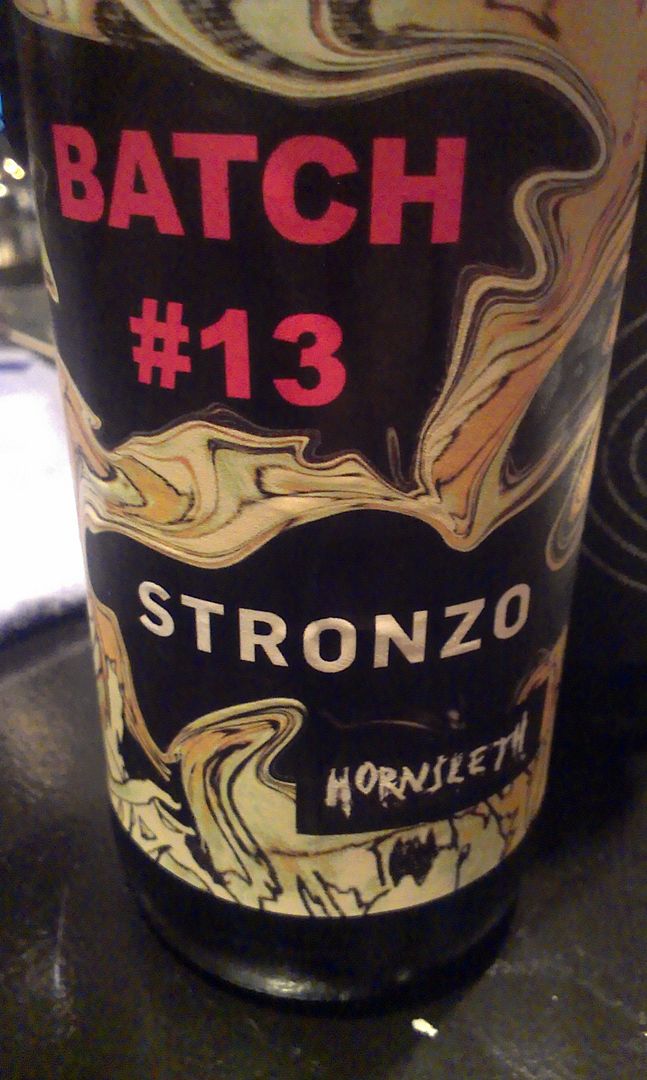 -------


Lakrids Porter
(Det Lille Bryggeri )

A: 3,8
T: 4

-------

Mokko Milk Stout
(Summer Wine)

A: 1,8
T: 3

No no no no. This one disappears the moment it hits your tongue. Very unimpressive bah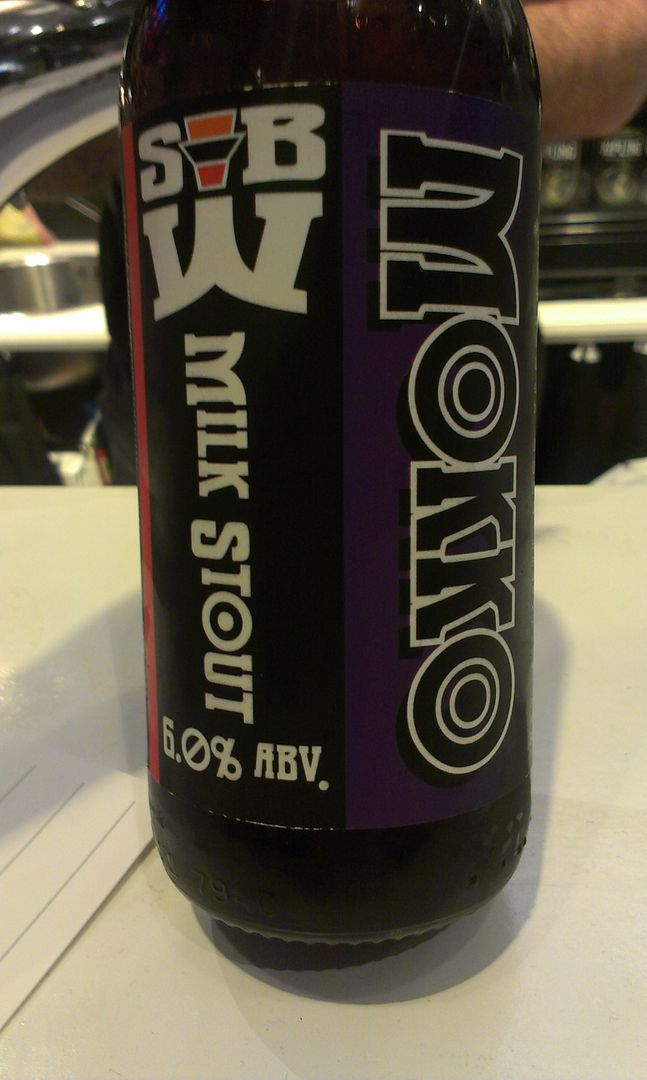 -------

Hopportunity Knocks
(Caldera Kettle Series)

A: 3,7
T: 3,5

Helloooooooo Oregon!
Fresh, nice and summery. You almost feel the sun in your face and hear the seals at the coast mating!
I love! :)

Brewery i never tried before 2 in 2 beers I tried were a success.
Lovely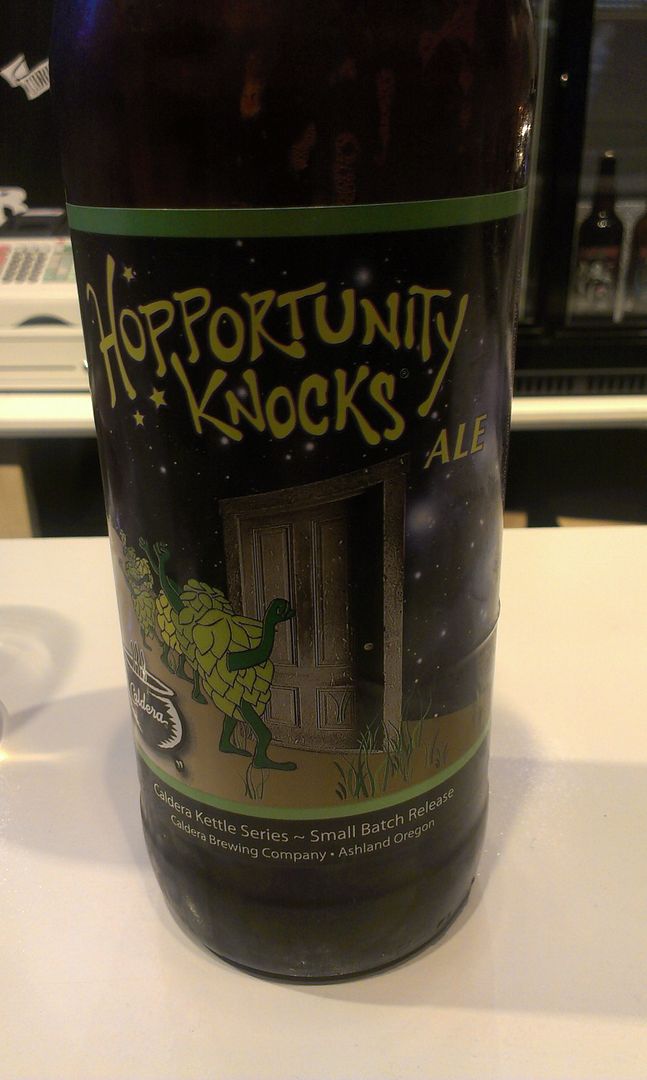 -------

Malakias (2013)
(Strömsholms)

A: 2
T: 2

I do not know what happened to this beer.
In 2011 it was a sure 5 for me.
It fell down to 2 pretty fast.
I do not understand this beer or my reaction to it.


-------

Sucaba Barley Wine
(Firestone Walker)

A: 2,5
T: 2,5

I don't know man. I guest the alcohol. To me that's not a good sign. It a so so Barley Wine for me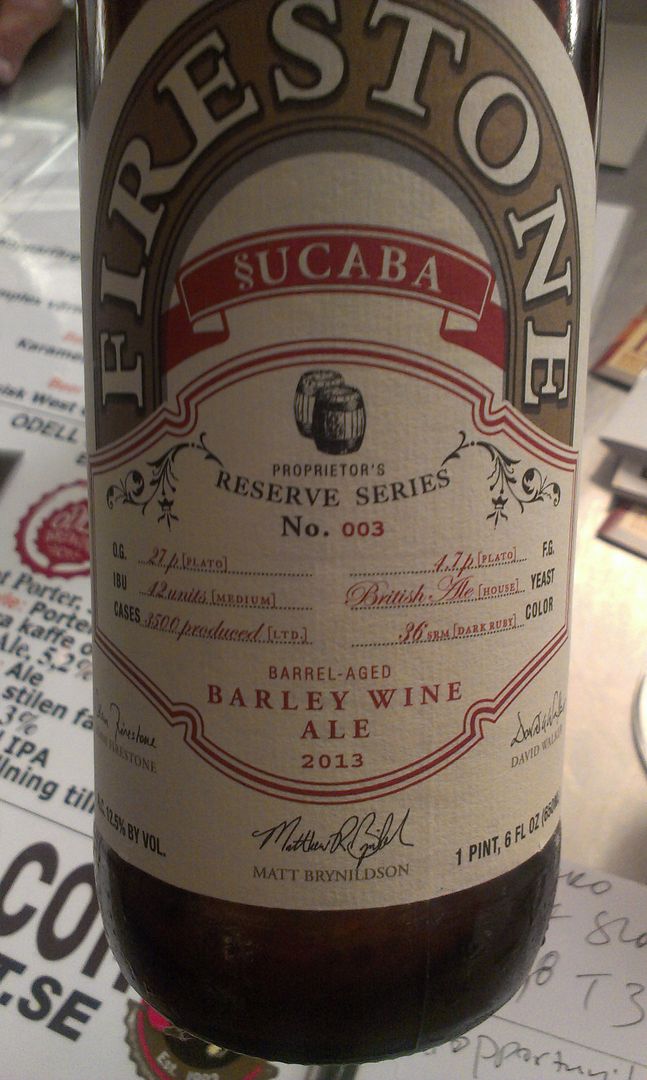 -------

Sort Mælk
(To Øl)

A: 2,8
T: 3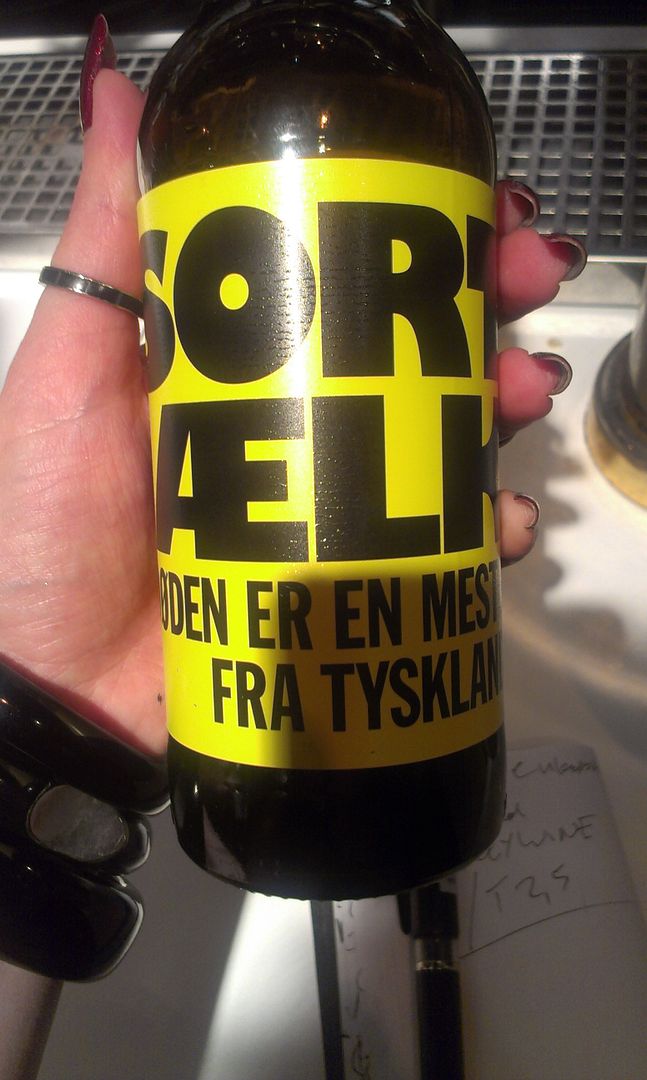 -------

Cream Ale

A: 2
T:2

damn i cant find which one this was ... -_-

-------

Mogli
(Caldera)

A: 4,5
T: 5

And again hellooooo! Oregon
Beautiful porter!
I'd have this one for breakfast!
Oaky, nutty, buttery, chocolaty, feisty, kinky and extremely tasty porter with a long lasting aftertaste.
Nice way to finish! :D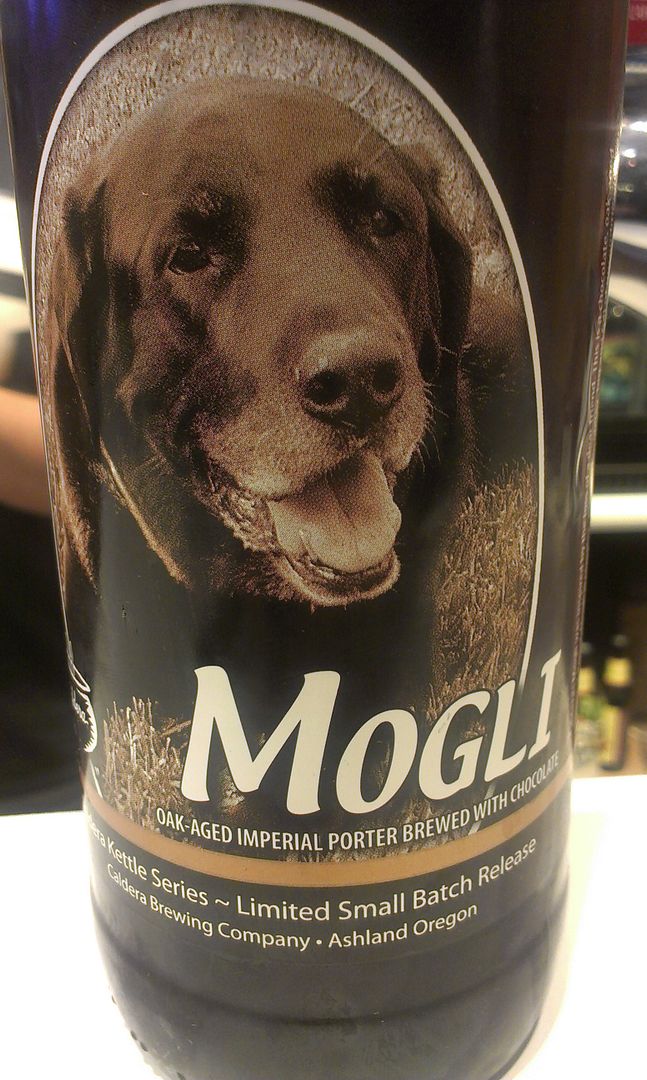 -------

And that was it from Stockholm Beer and Whisky Festival 2013





R: Are you drunk?
A: Whaaaaa t?
R: You look unnaturally happy.
A: Whaaaa t?
R: Are you high? Did you go through my backpack?
A: I have no idea what you are talking about mister grasshopper. You know your ears are on fire? I had no idea grasshoppers have ears.
R: ...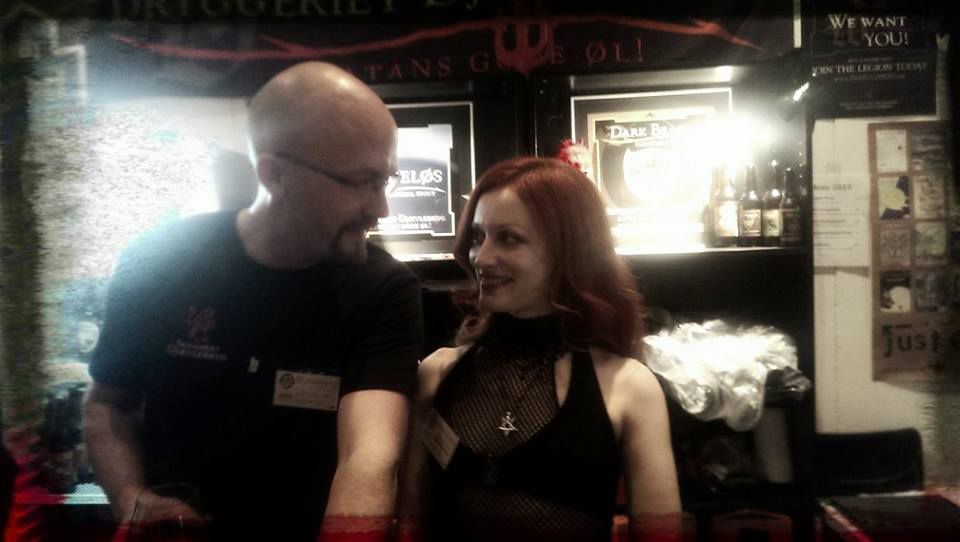 see you next year bitches ...