A little warm up for the summer cruising maybe?! :D

I took 306 pictures of awesome vintage (mostly American) cars in this Spring Cruising in Sala. I narrowed it down here to 65 pictures for this post.
The pictures are not really good since almost all of them are taken with my phone from inside a car while in motion. But you get a general idea of this mini cruising 2 hours outside Stockholm.
I really loved the experience and I am hungry for more! :)
I generally find cars uninteresting and dull. But that is because modern cars all look the same to my eyes, nothing but aluminum aerodynamic buckets. But Cars from the 60s and back! Oh boy! Now that was a time travel :)
Here we go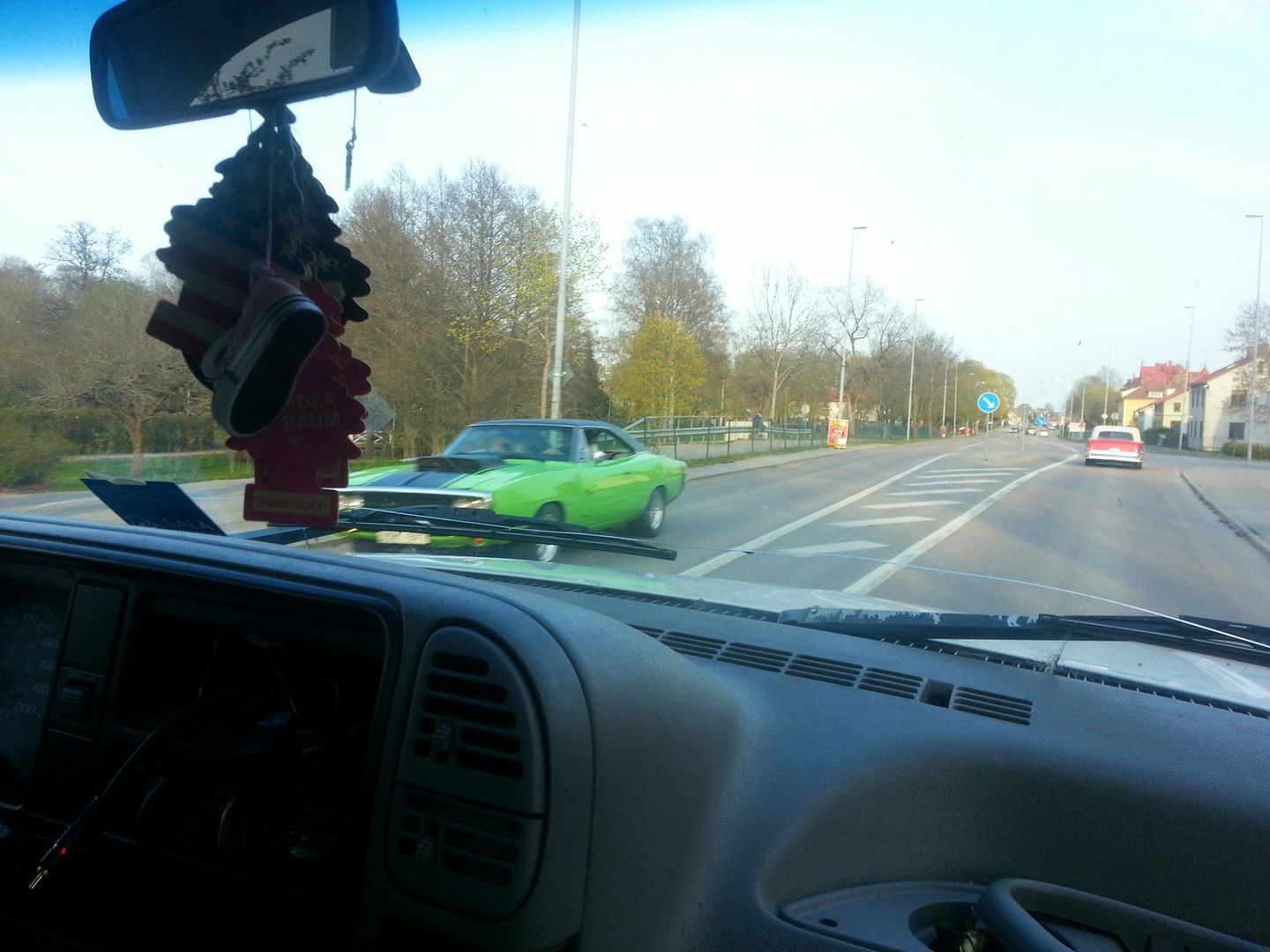 I must start with the Elvis car! I LOVED the Elvis car :D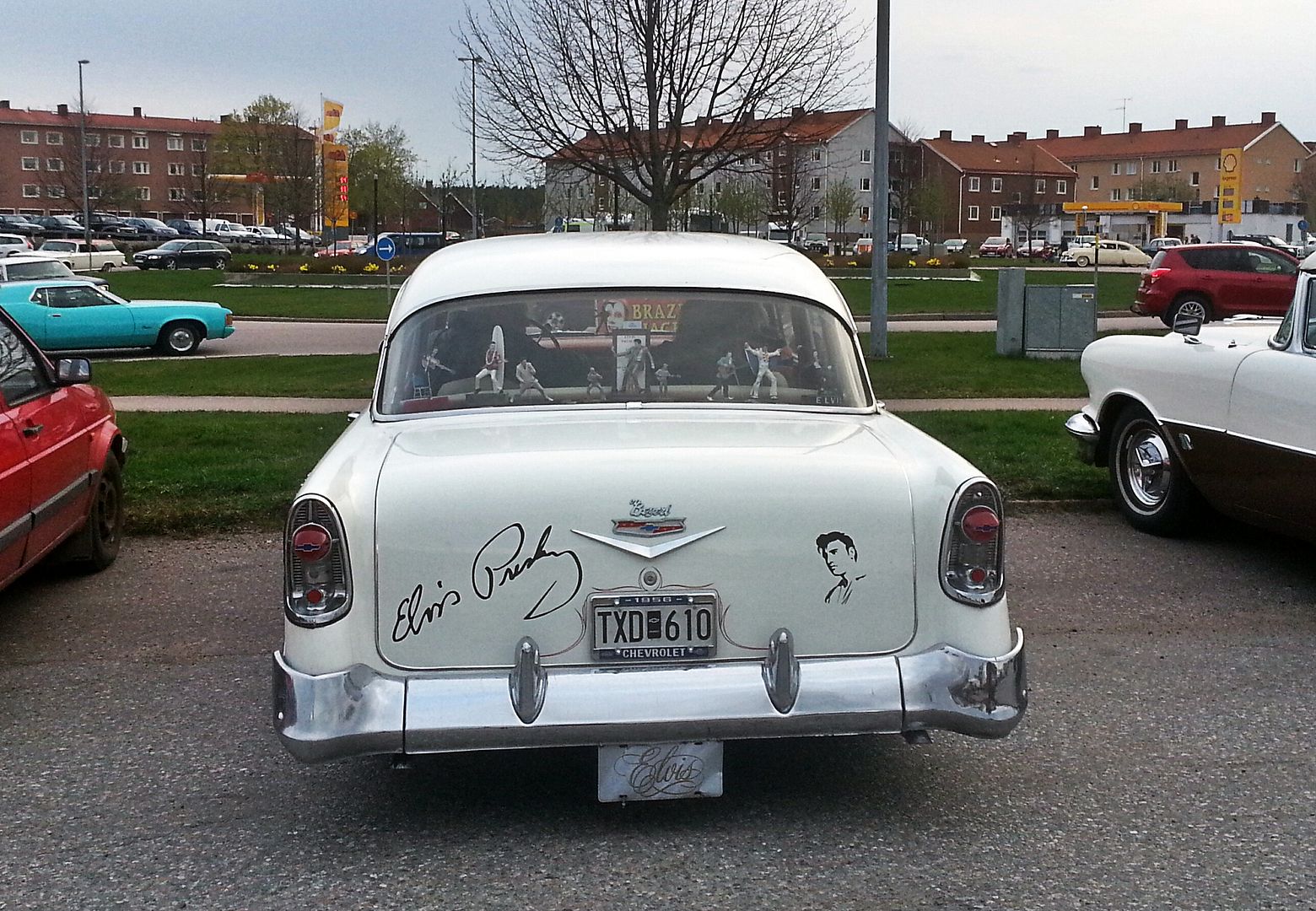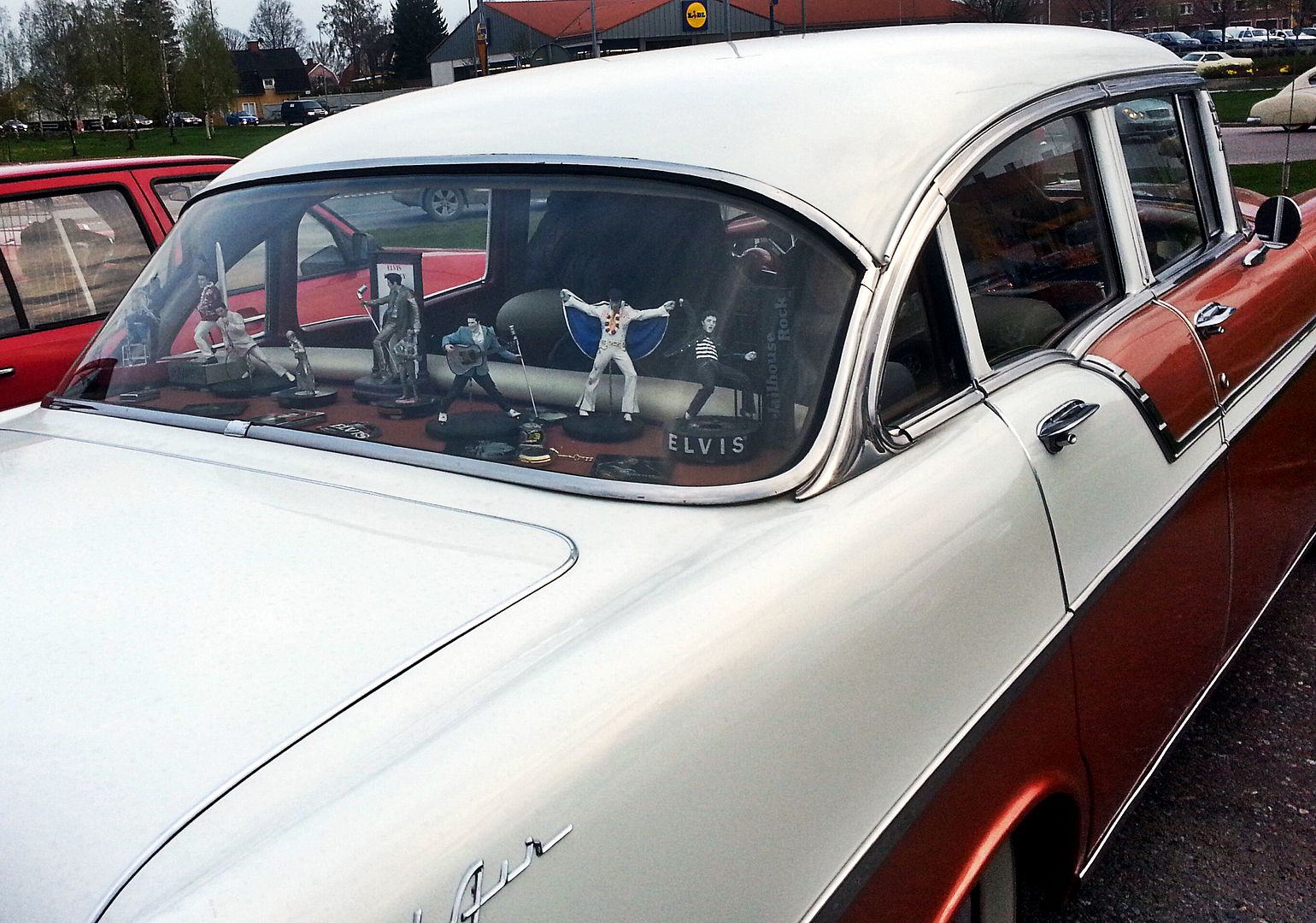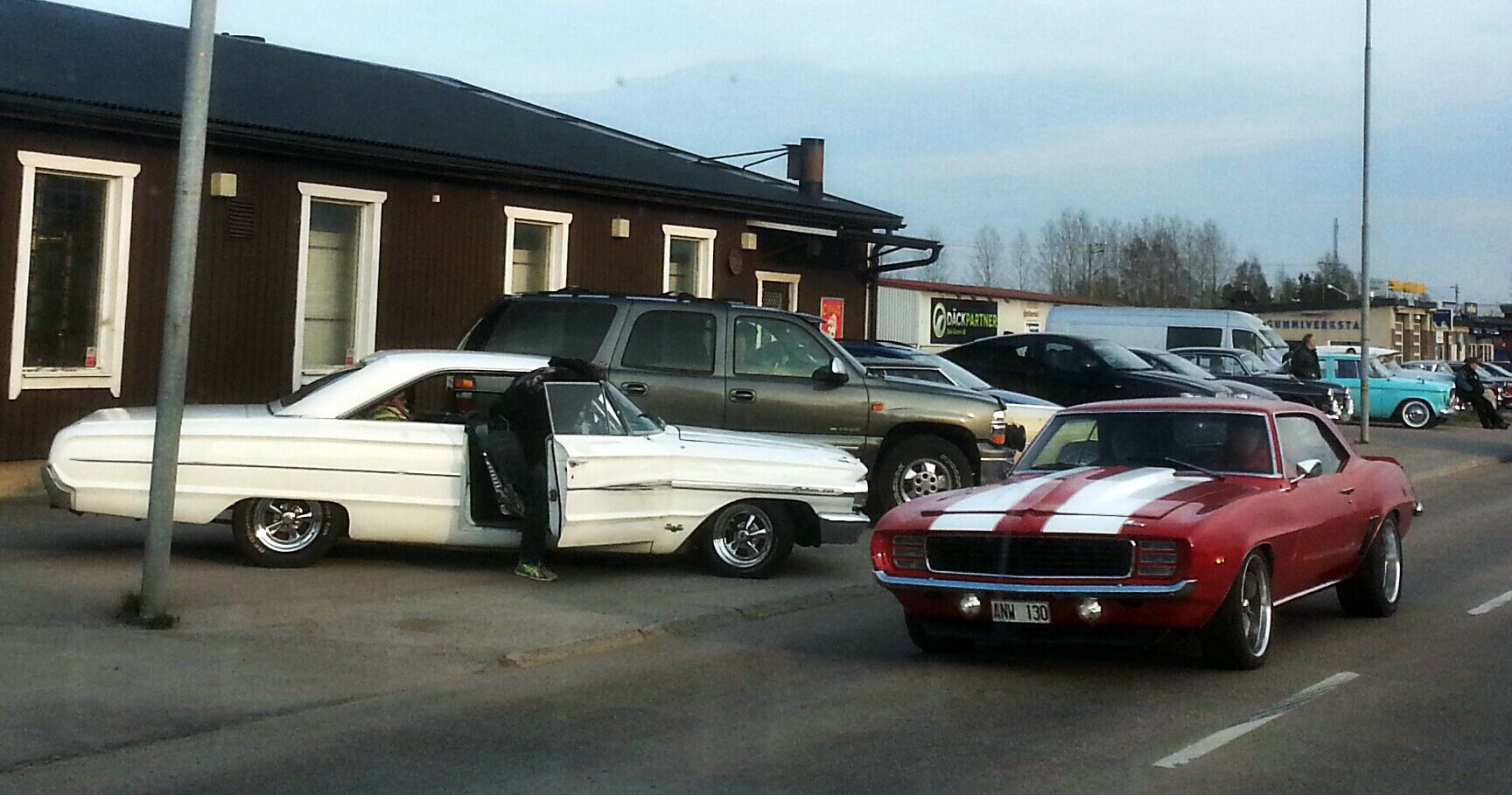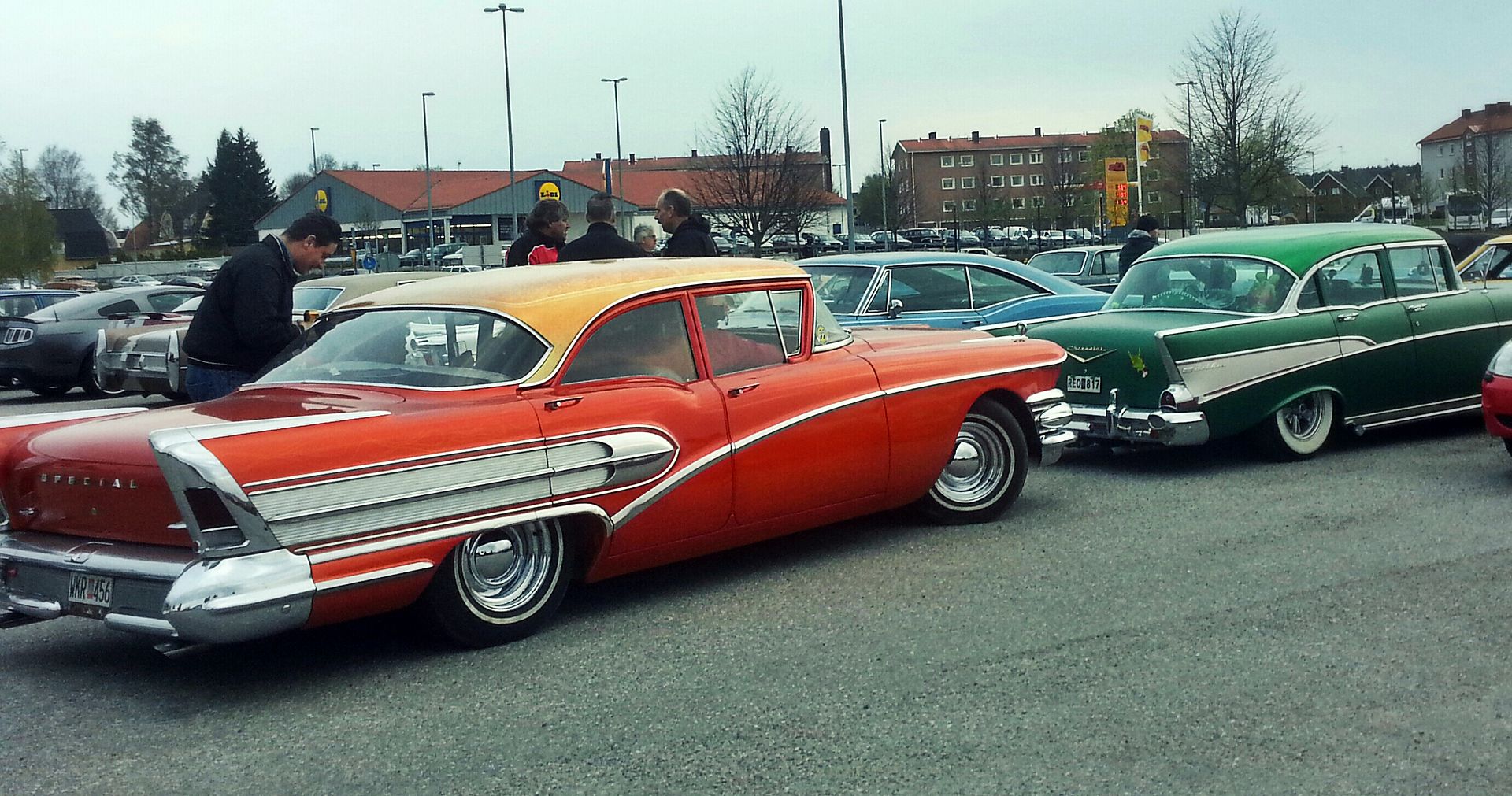 Cute little green creatures on the licence plates. The Devil is always in the details ;)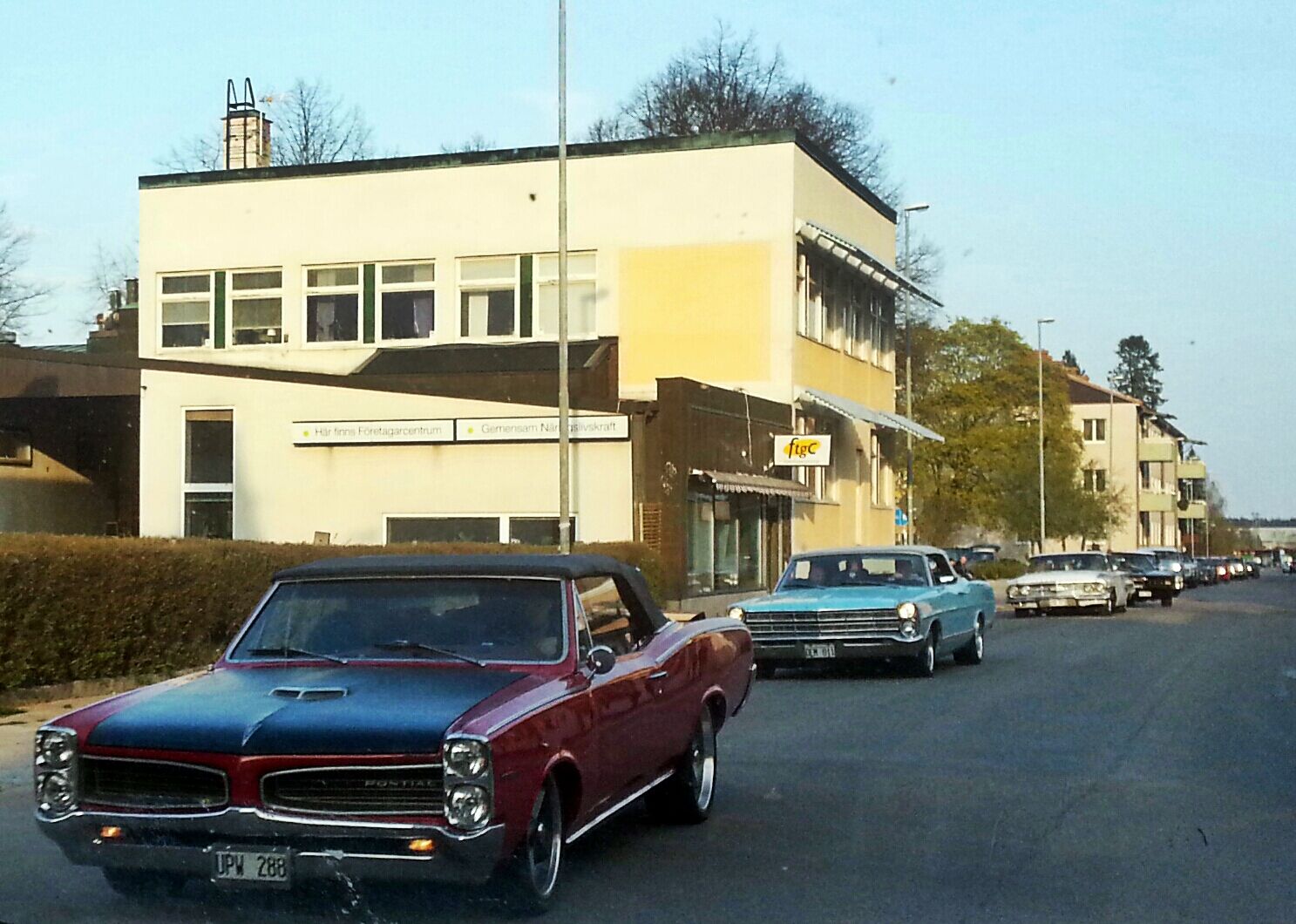 This one was one of my favorite cars!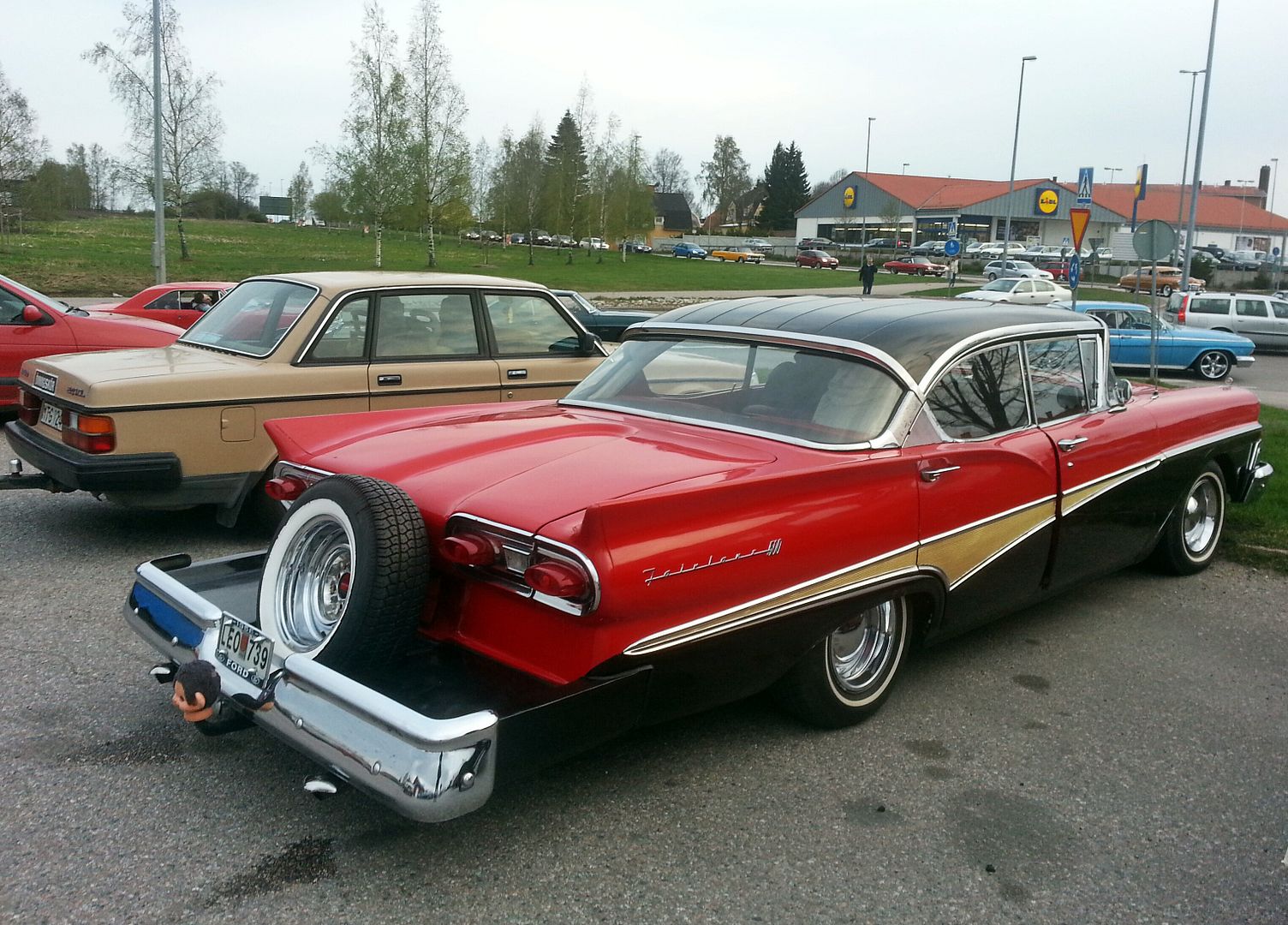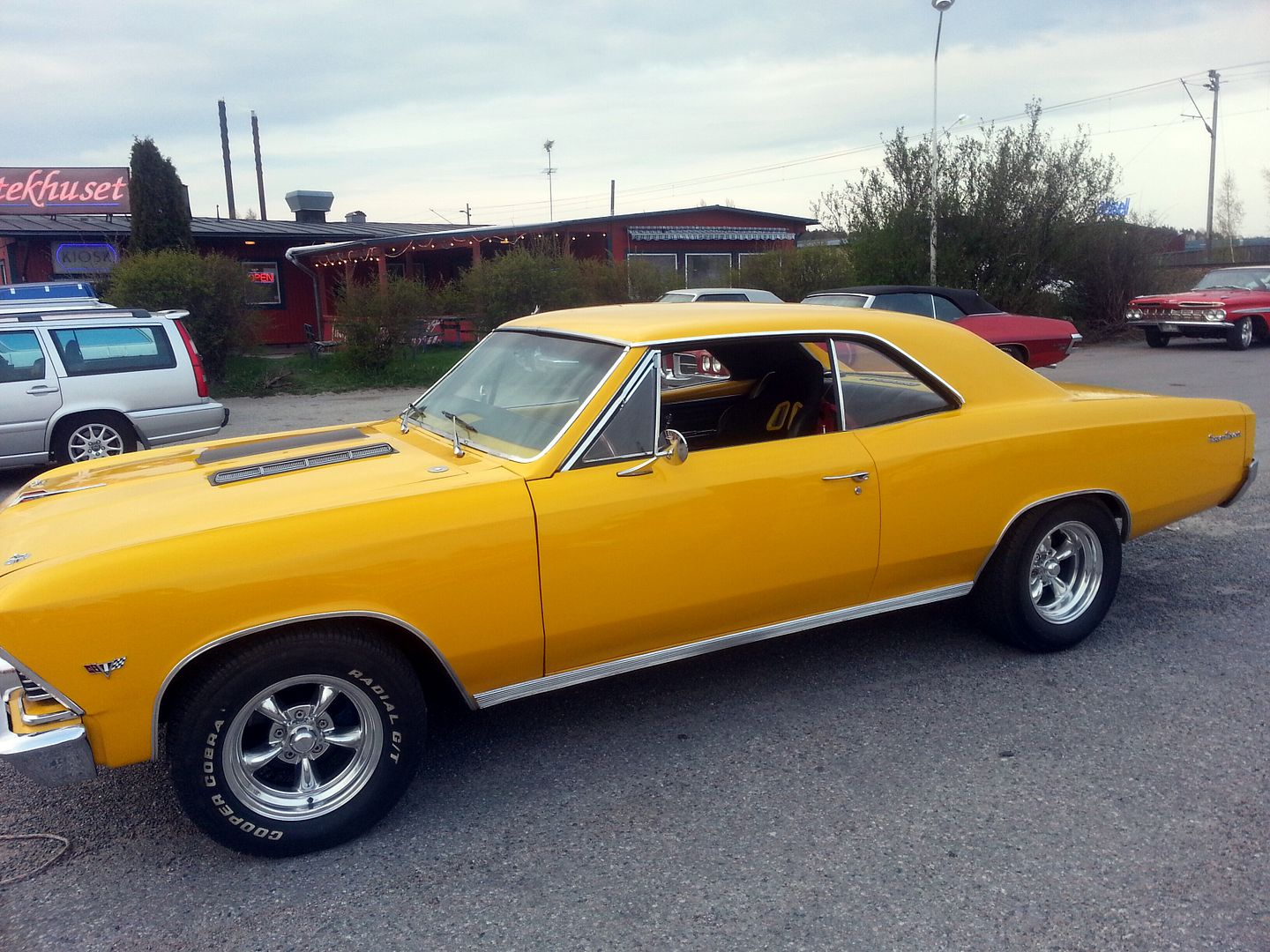 Ah two beautiful SAAB from the 60s My father's car! I grew up in this car. Not exactly the same model but close enough. Father's car was black and the windshield was not divided. Loud motherfucker and really strong car! Sigh! I get all sentimental and road-feverish when I see an old SAAB!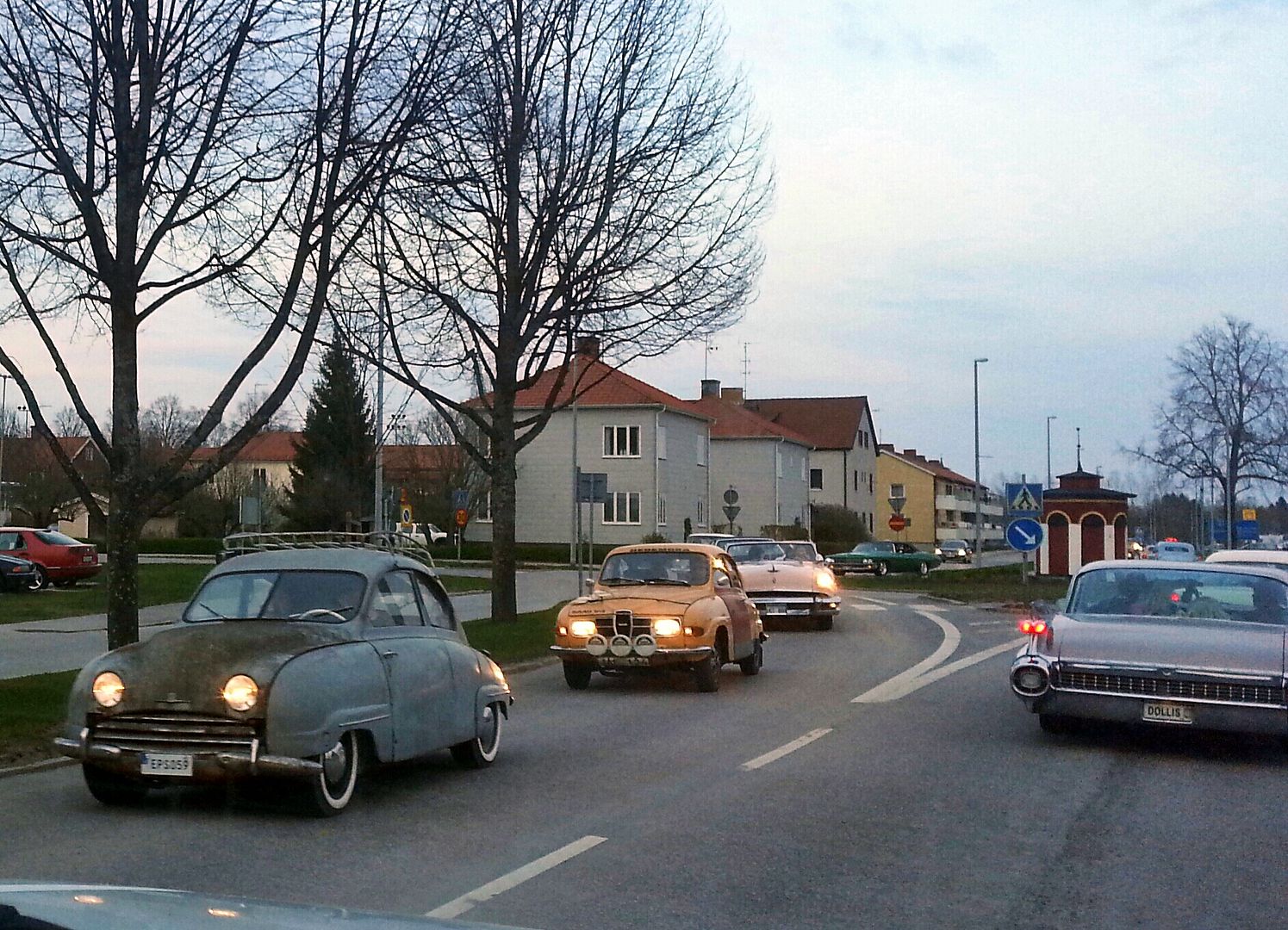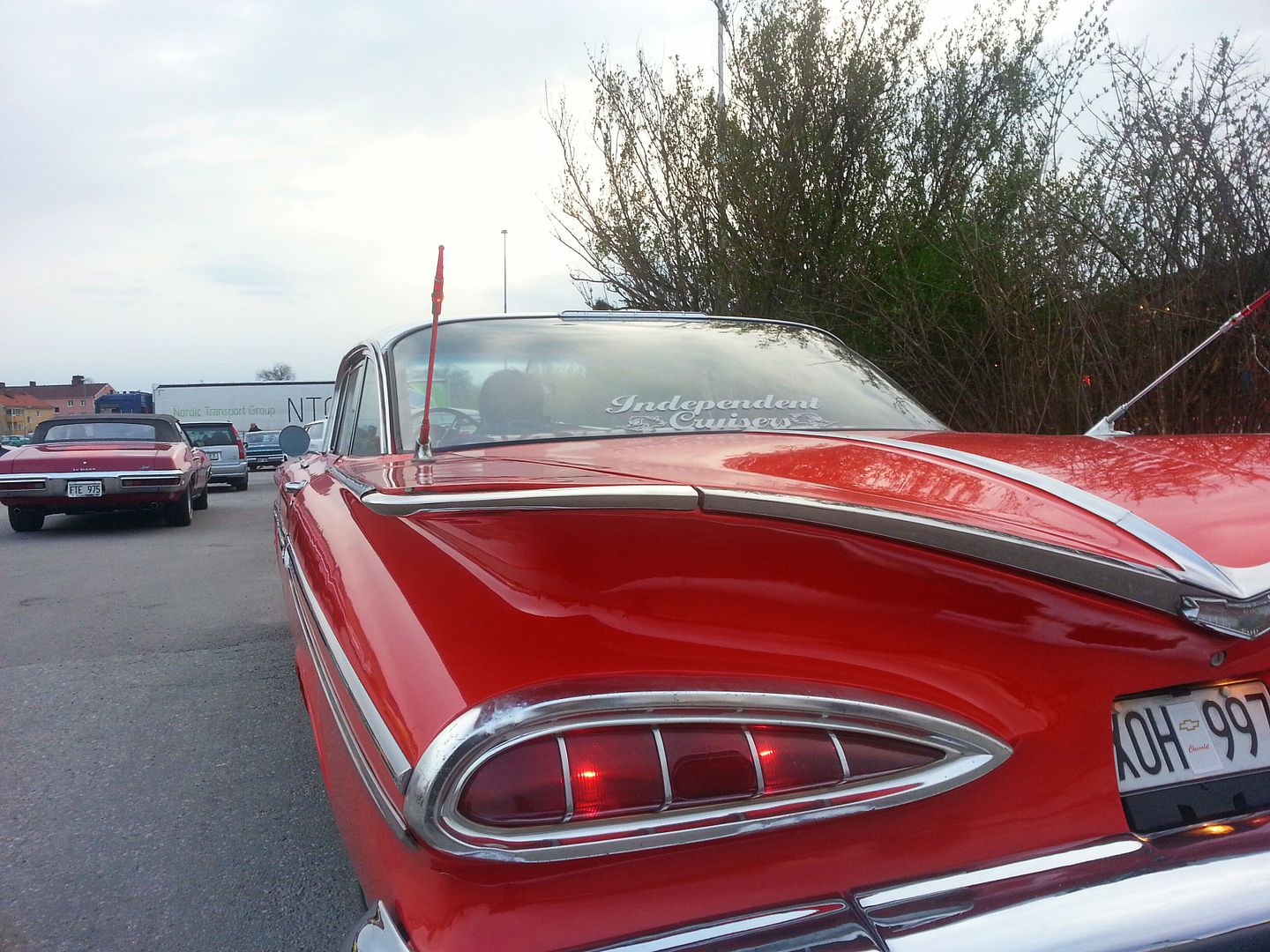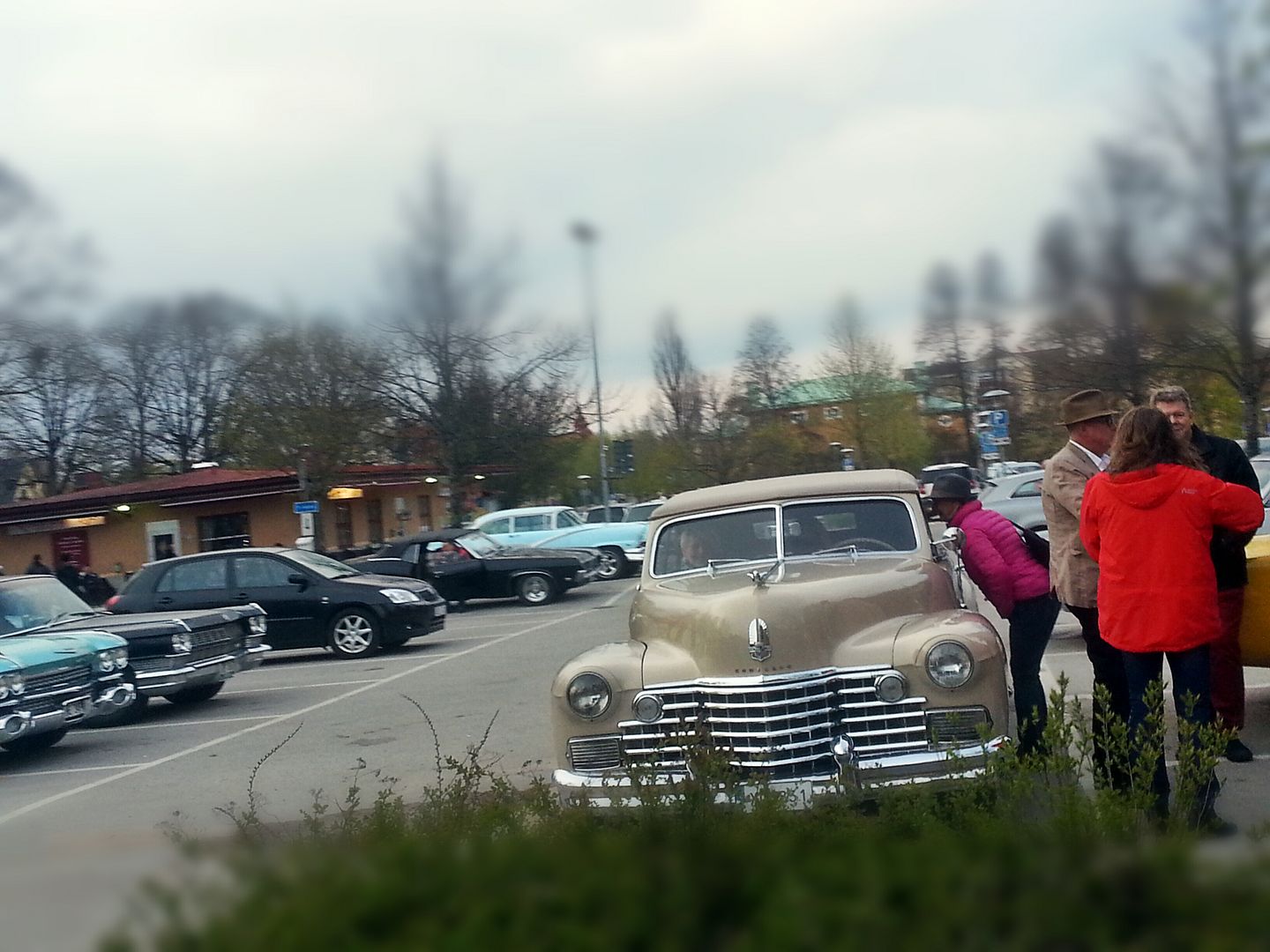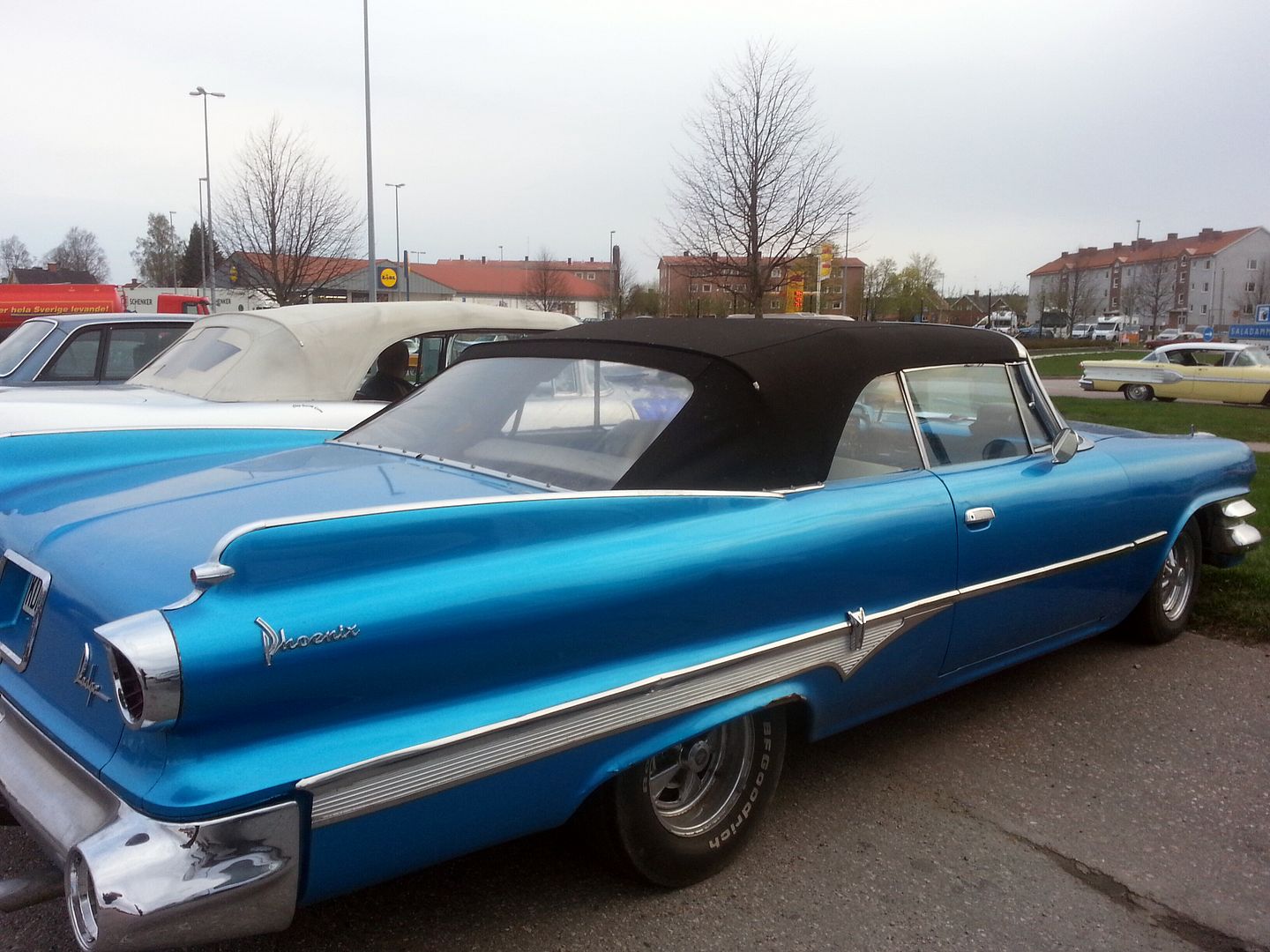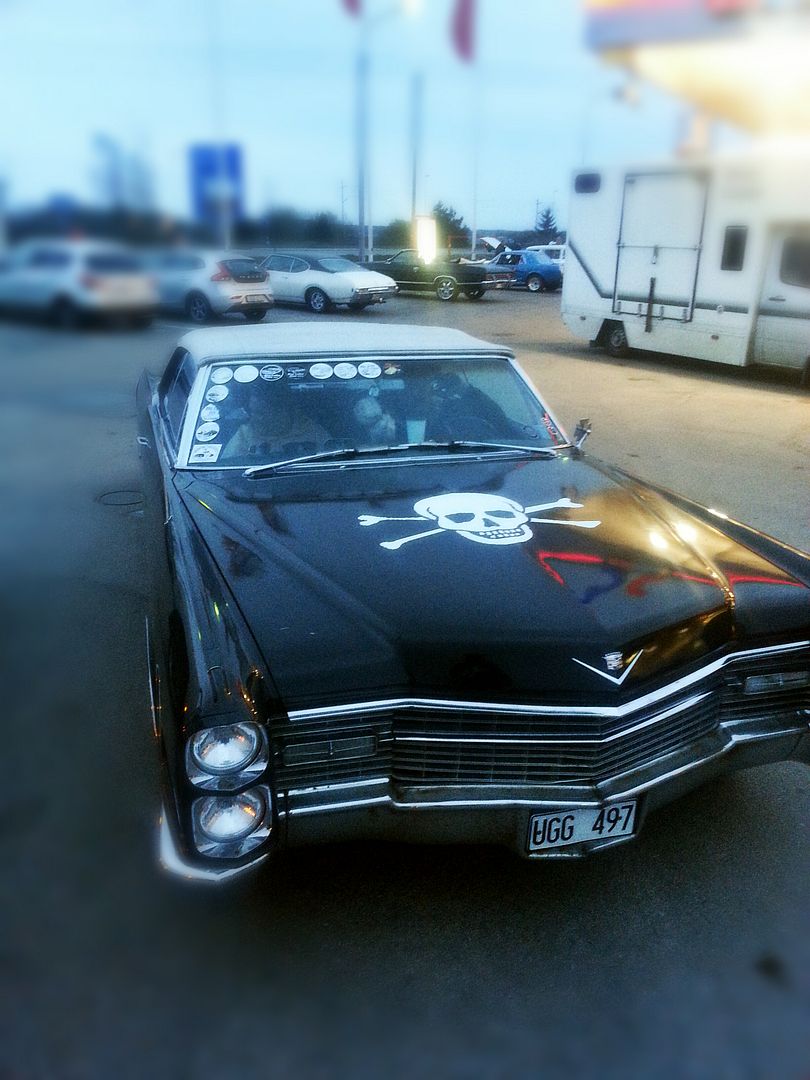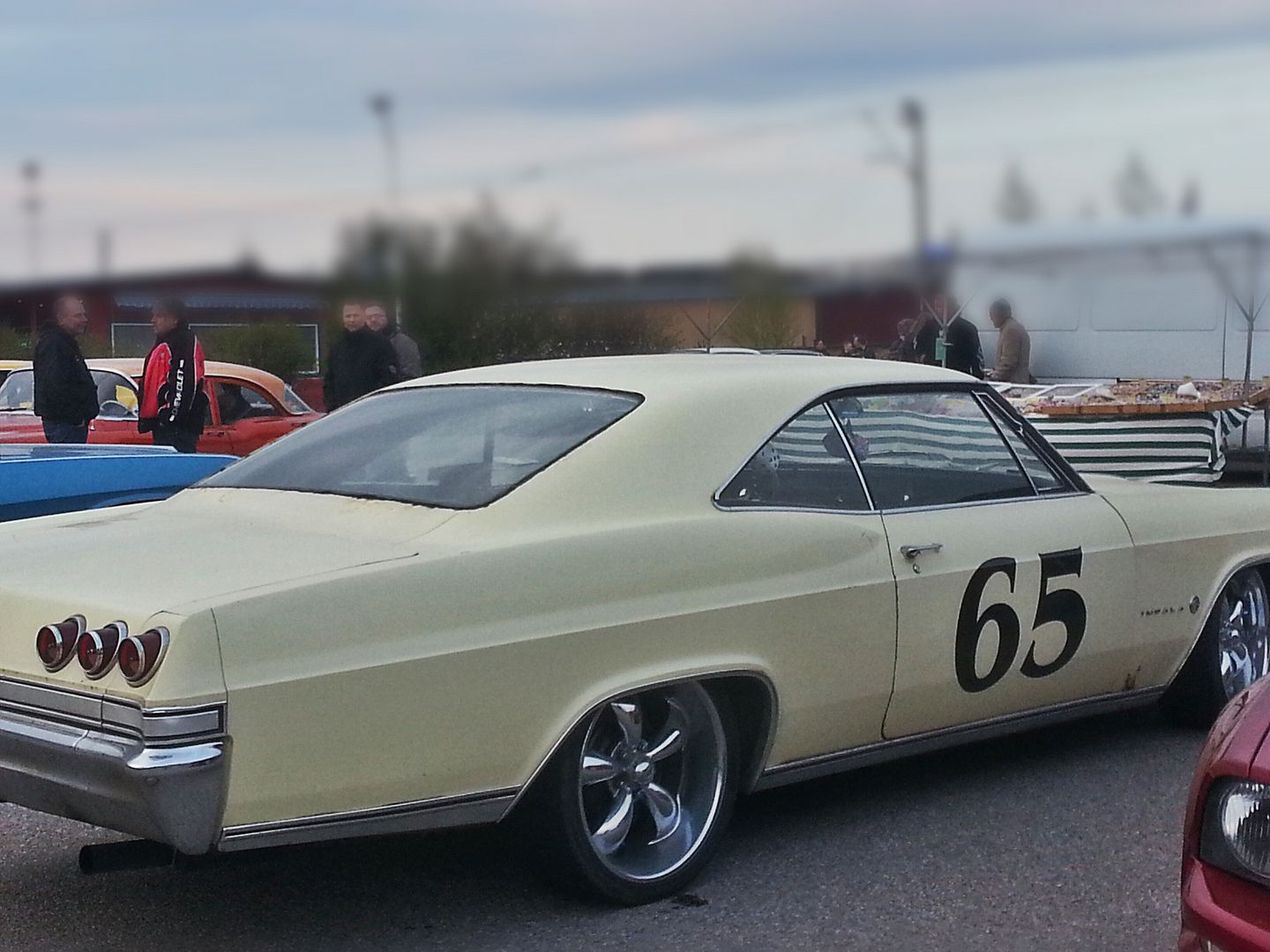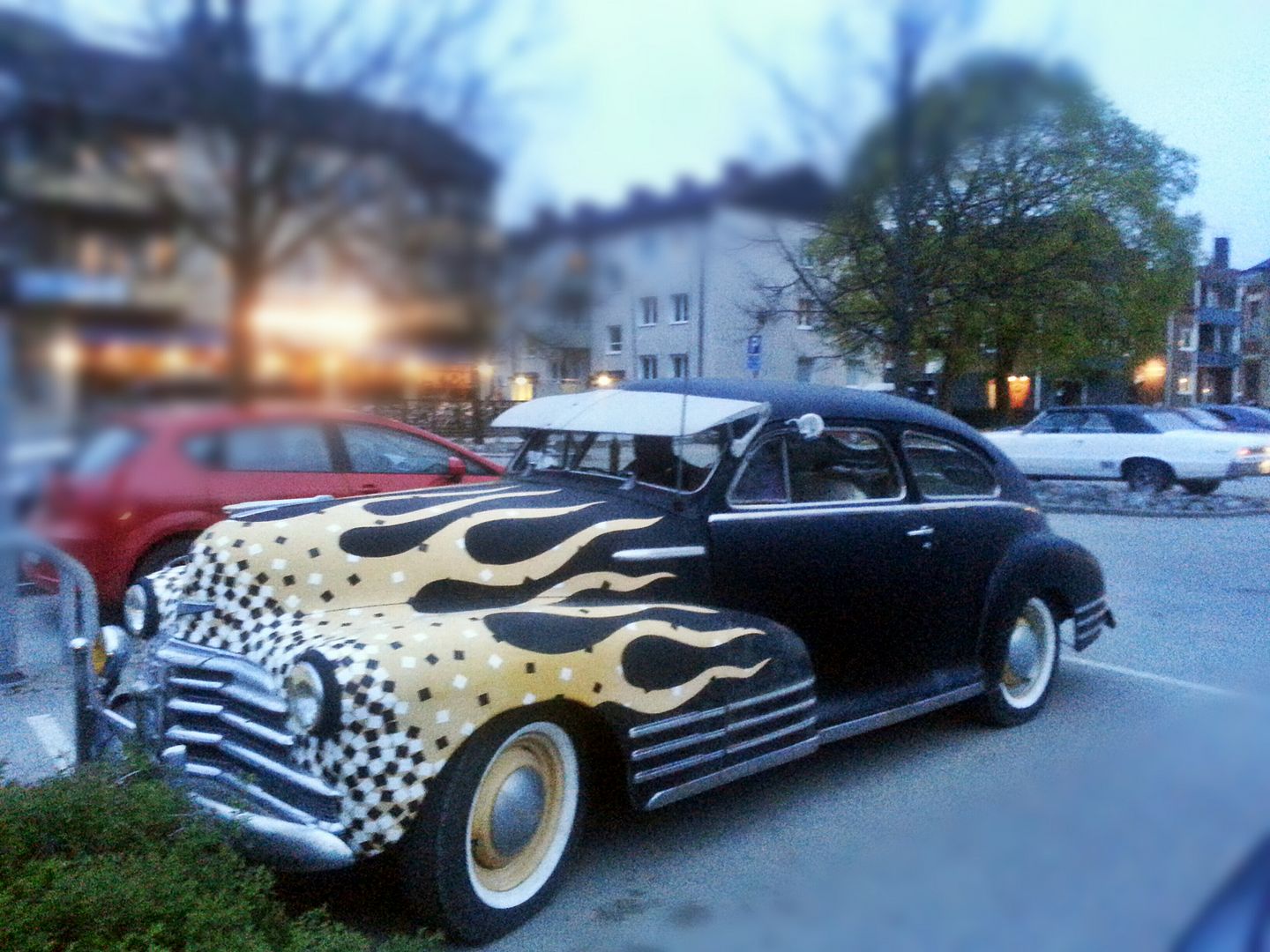 And here we parked for a while and I took several hundred pictures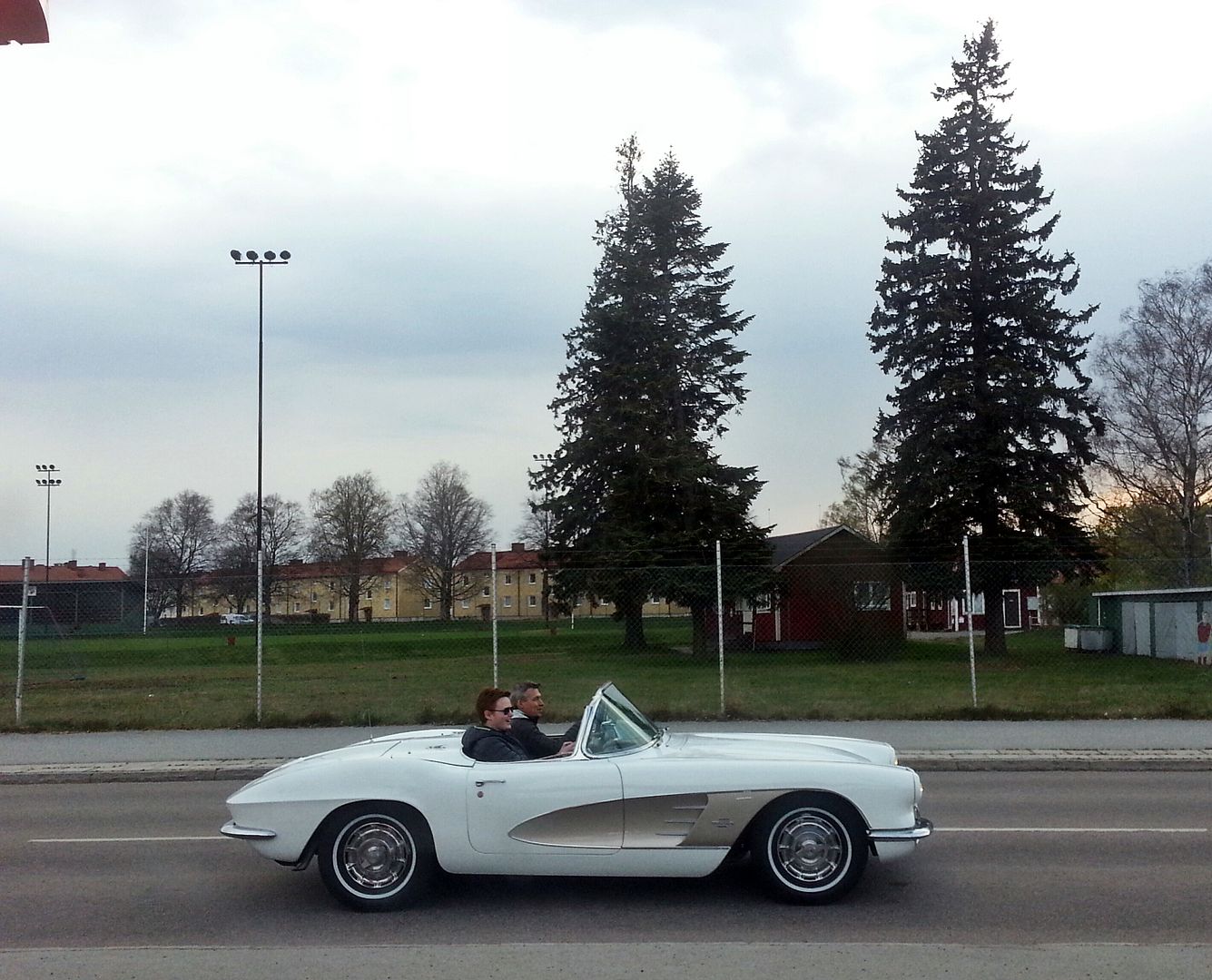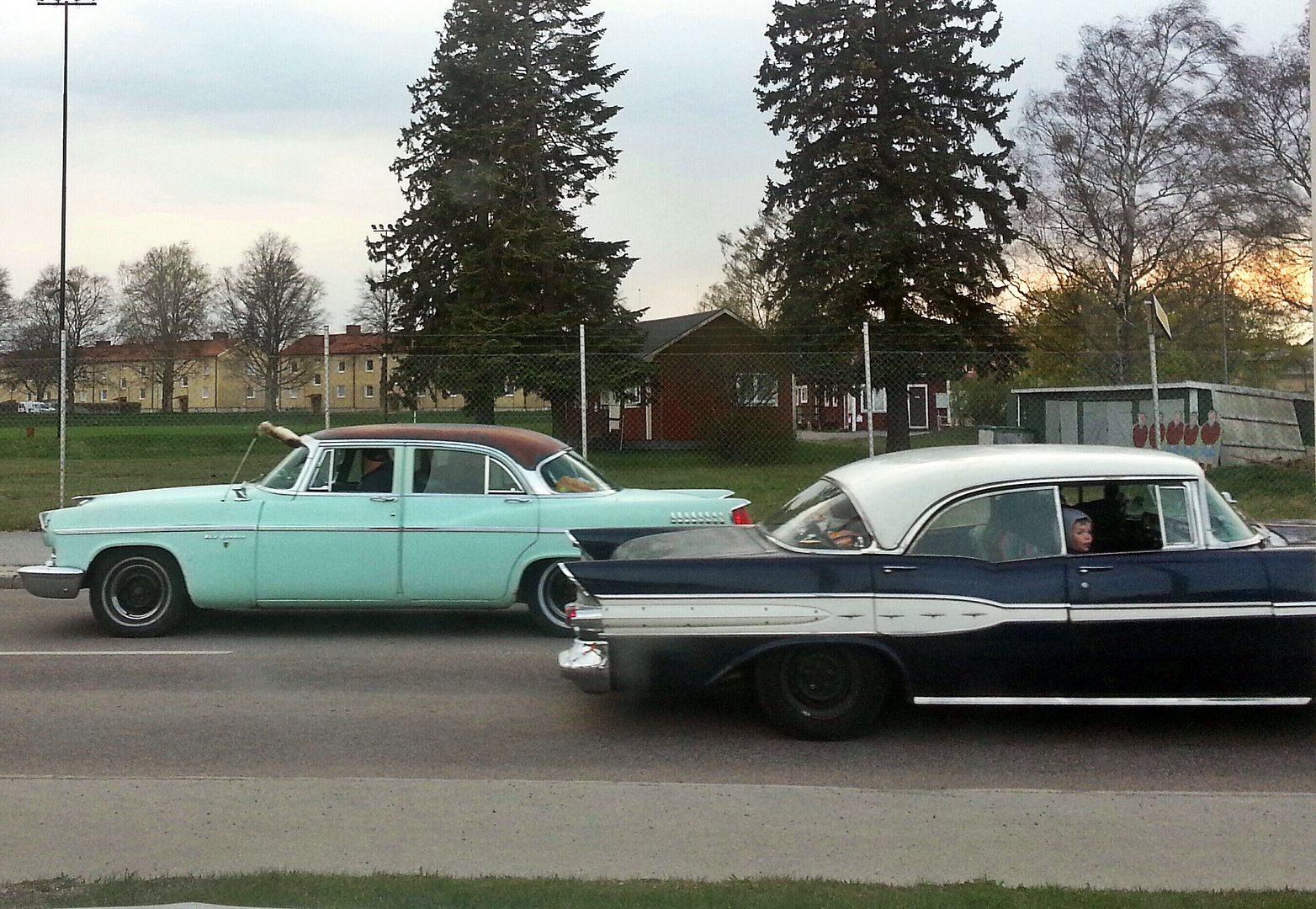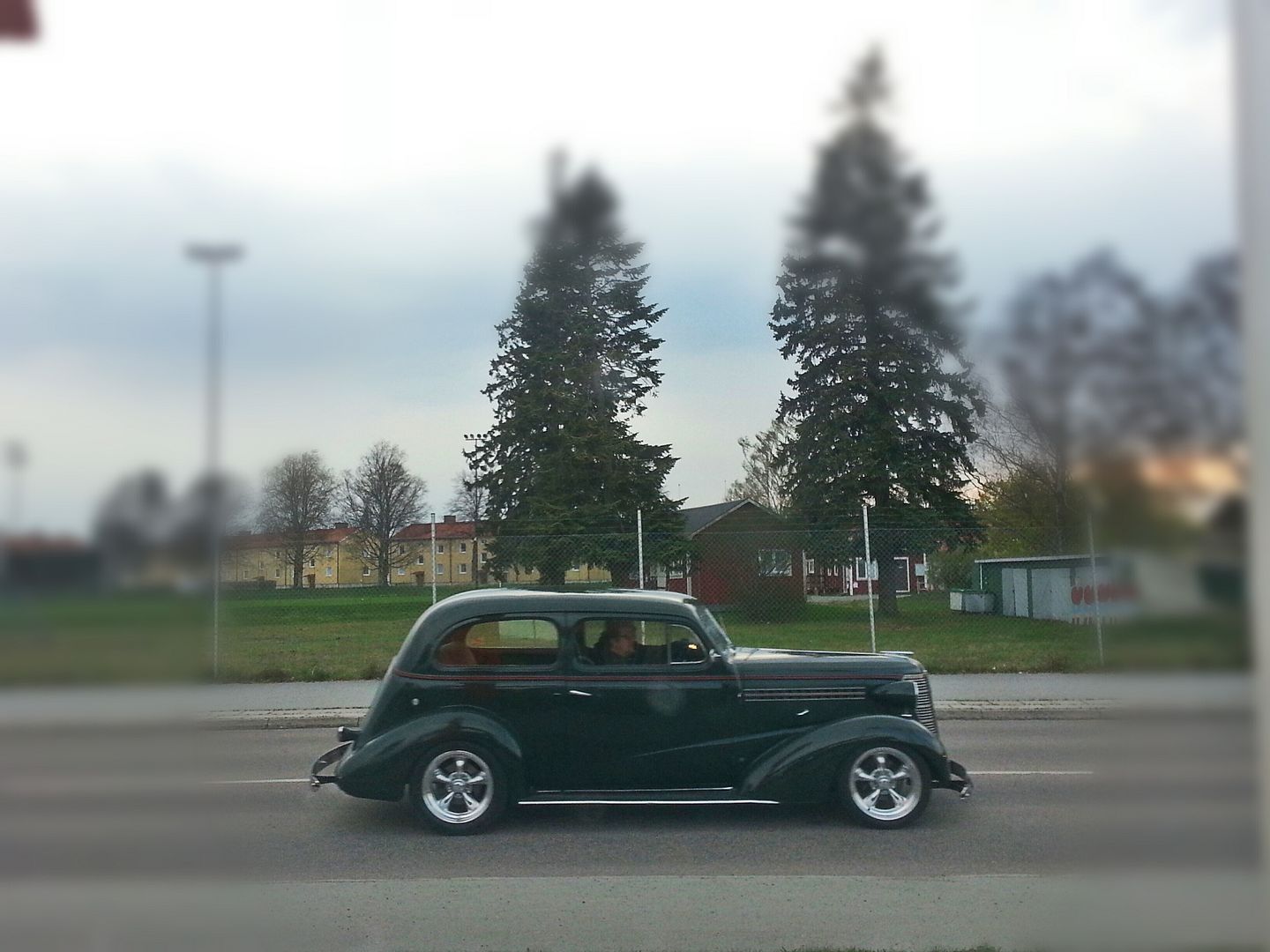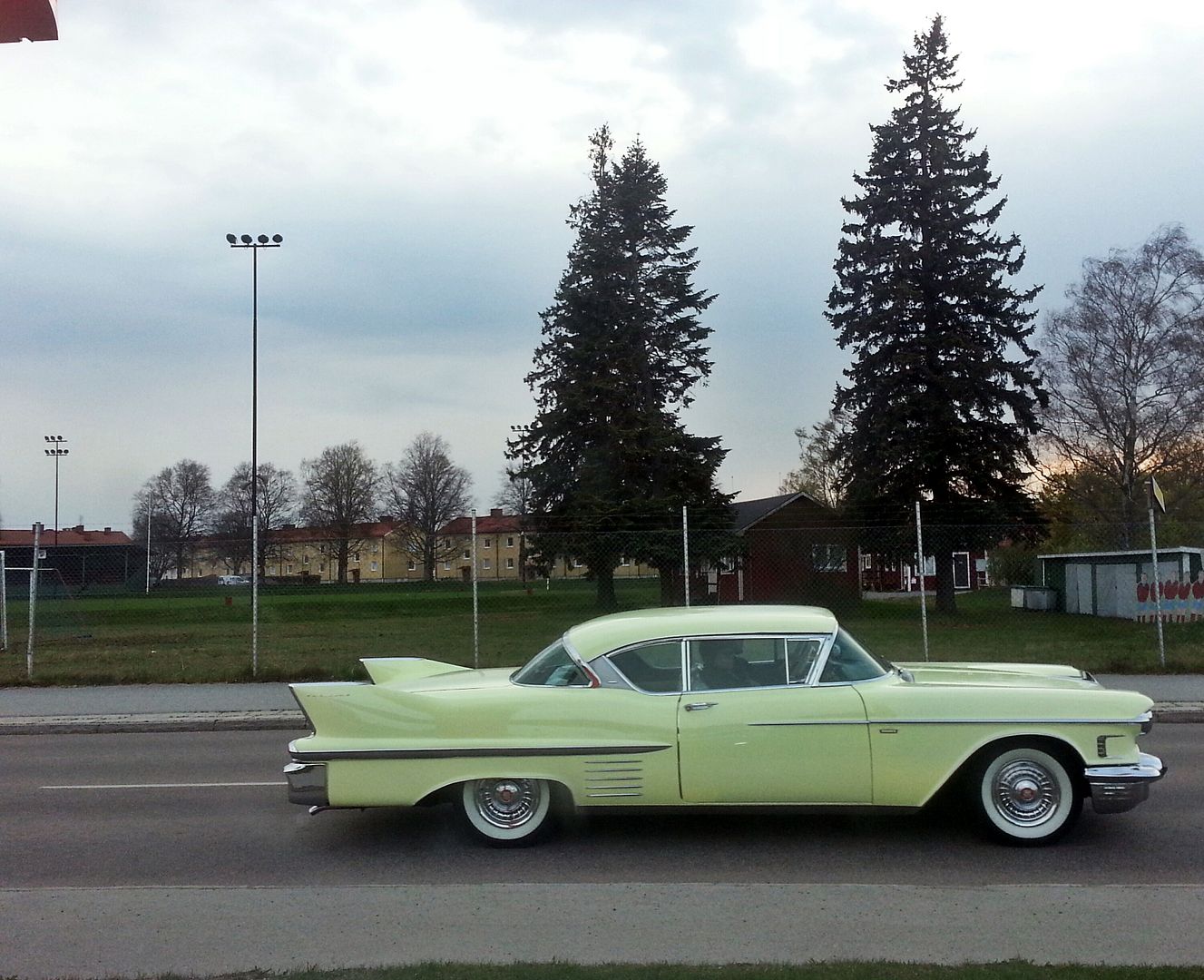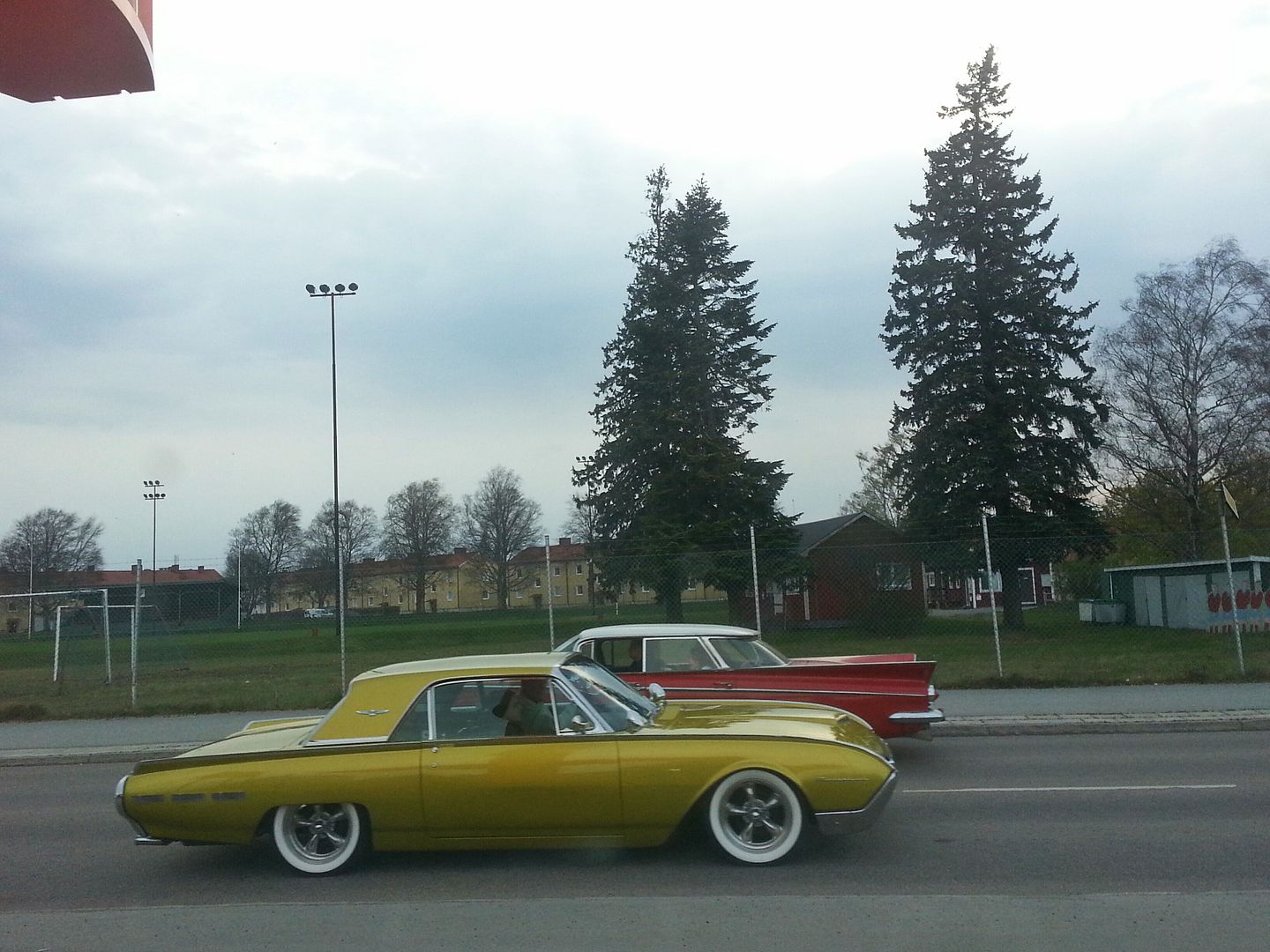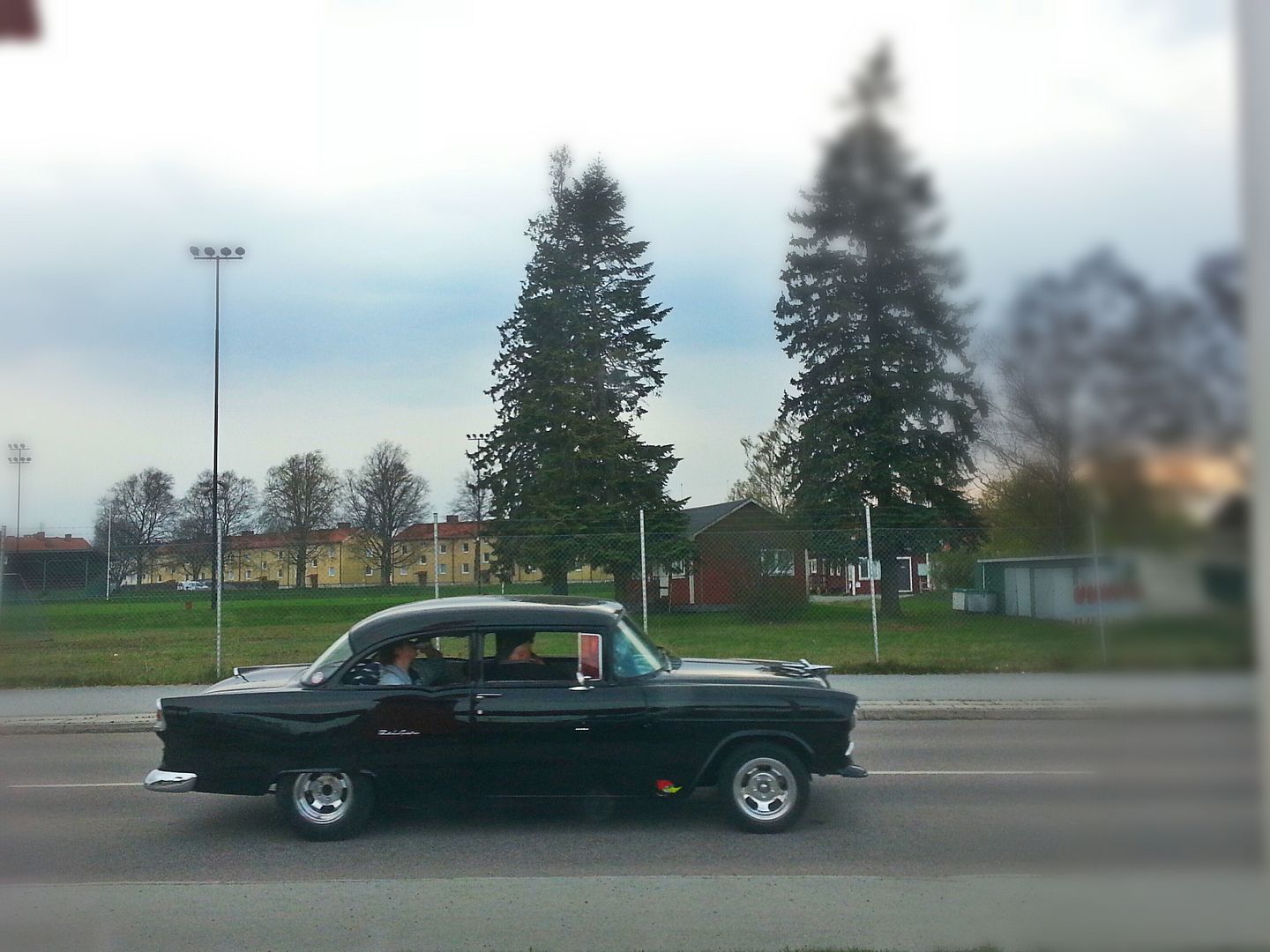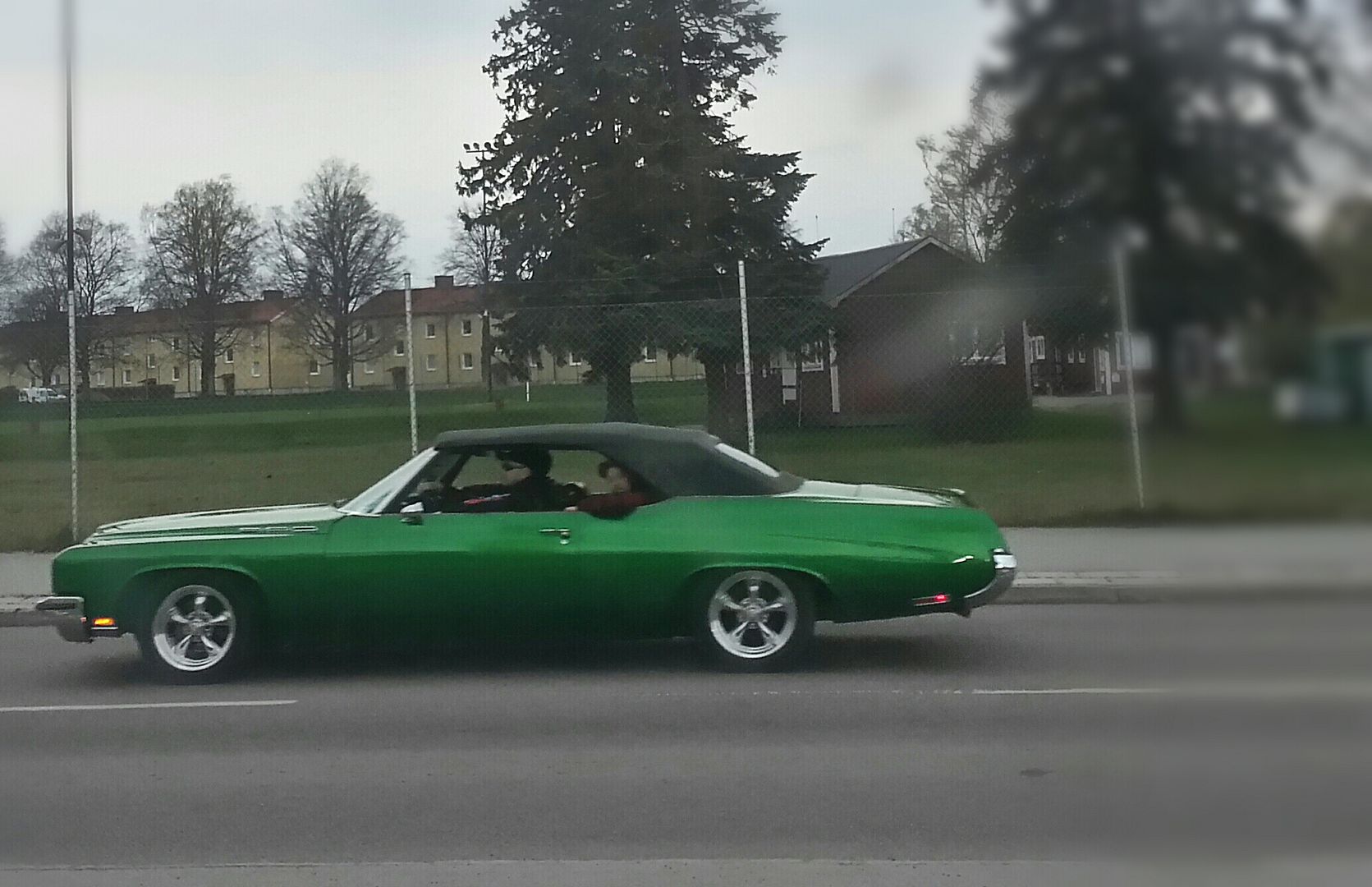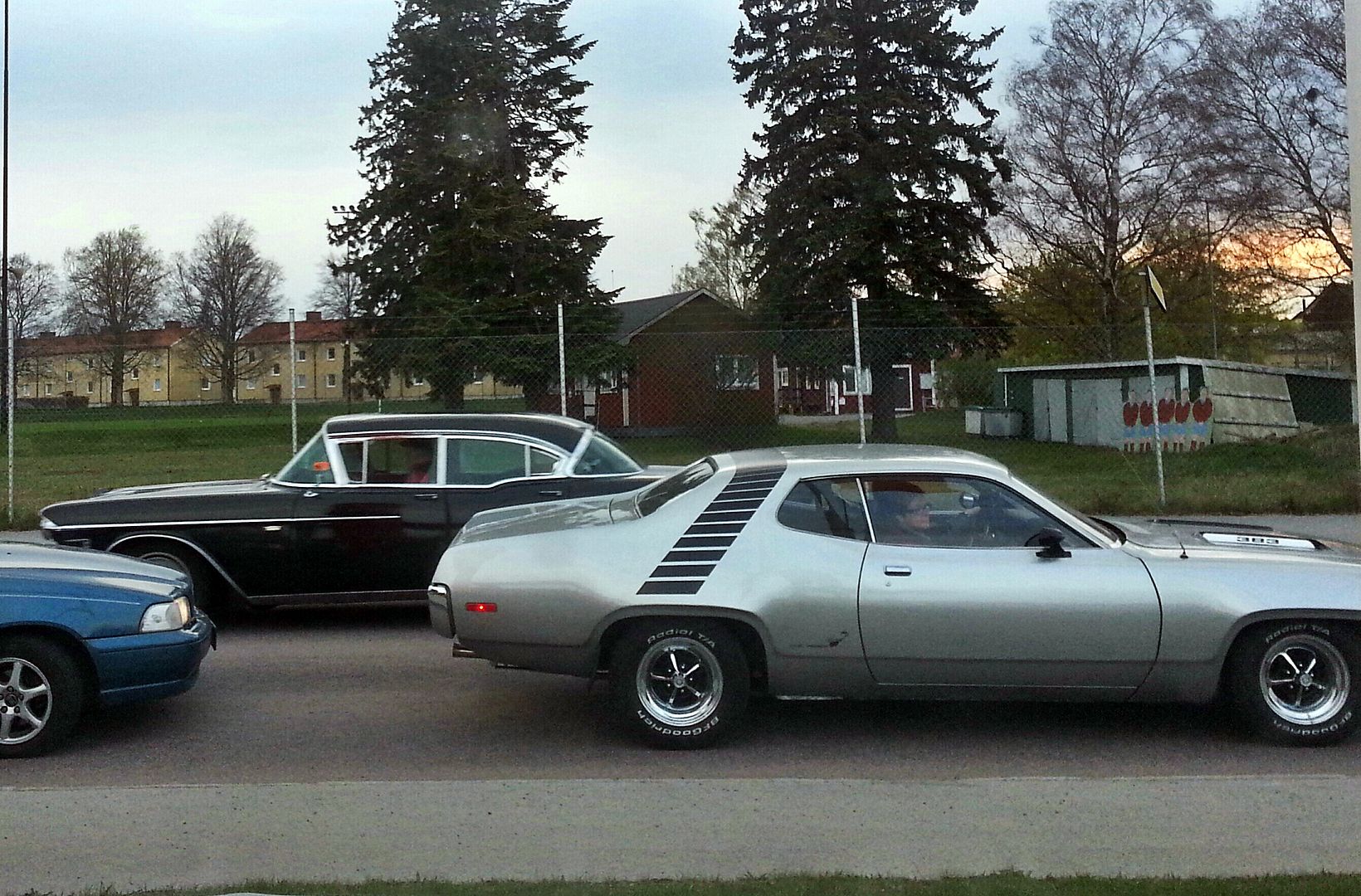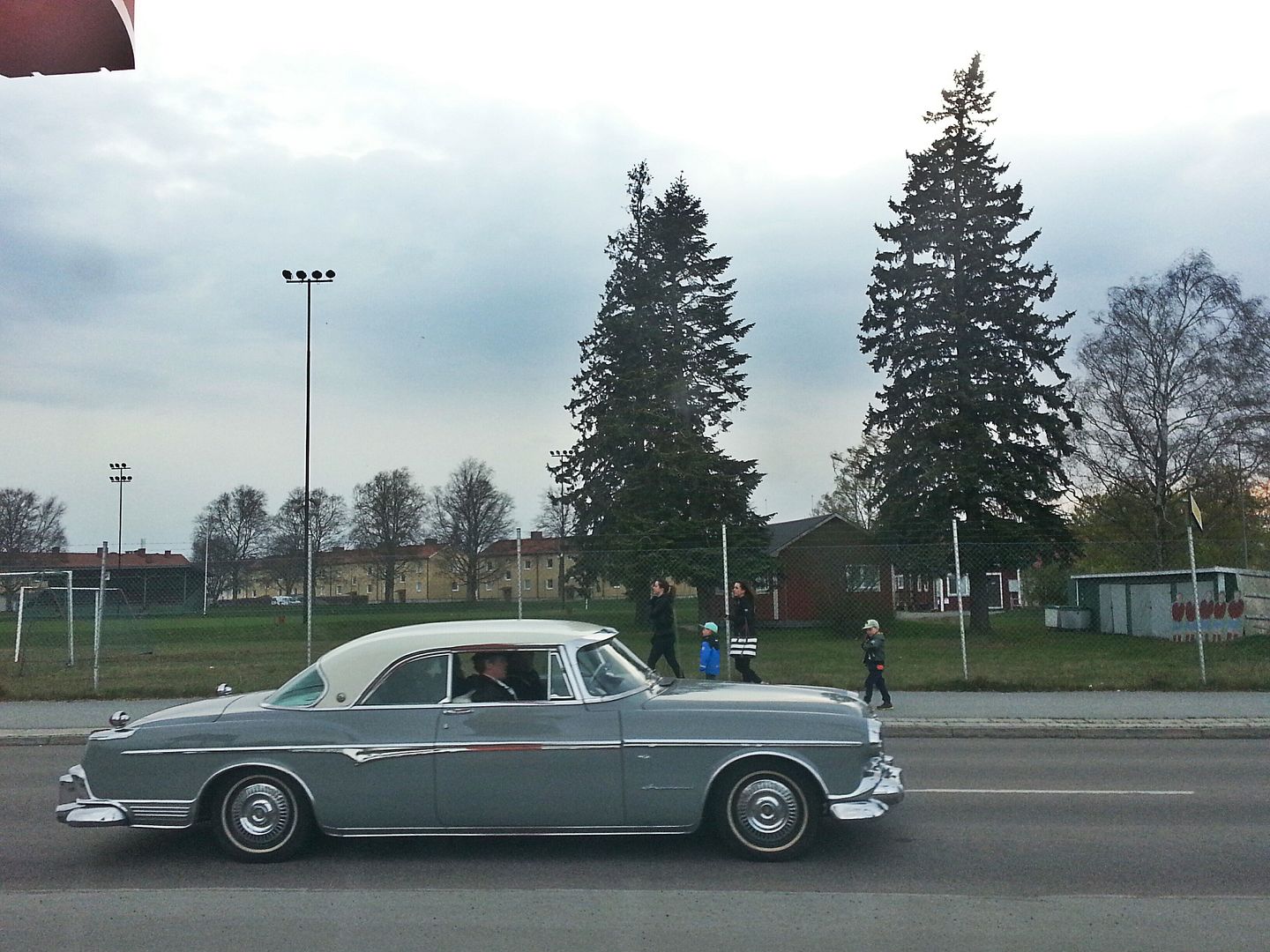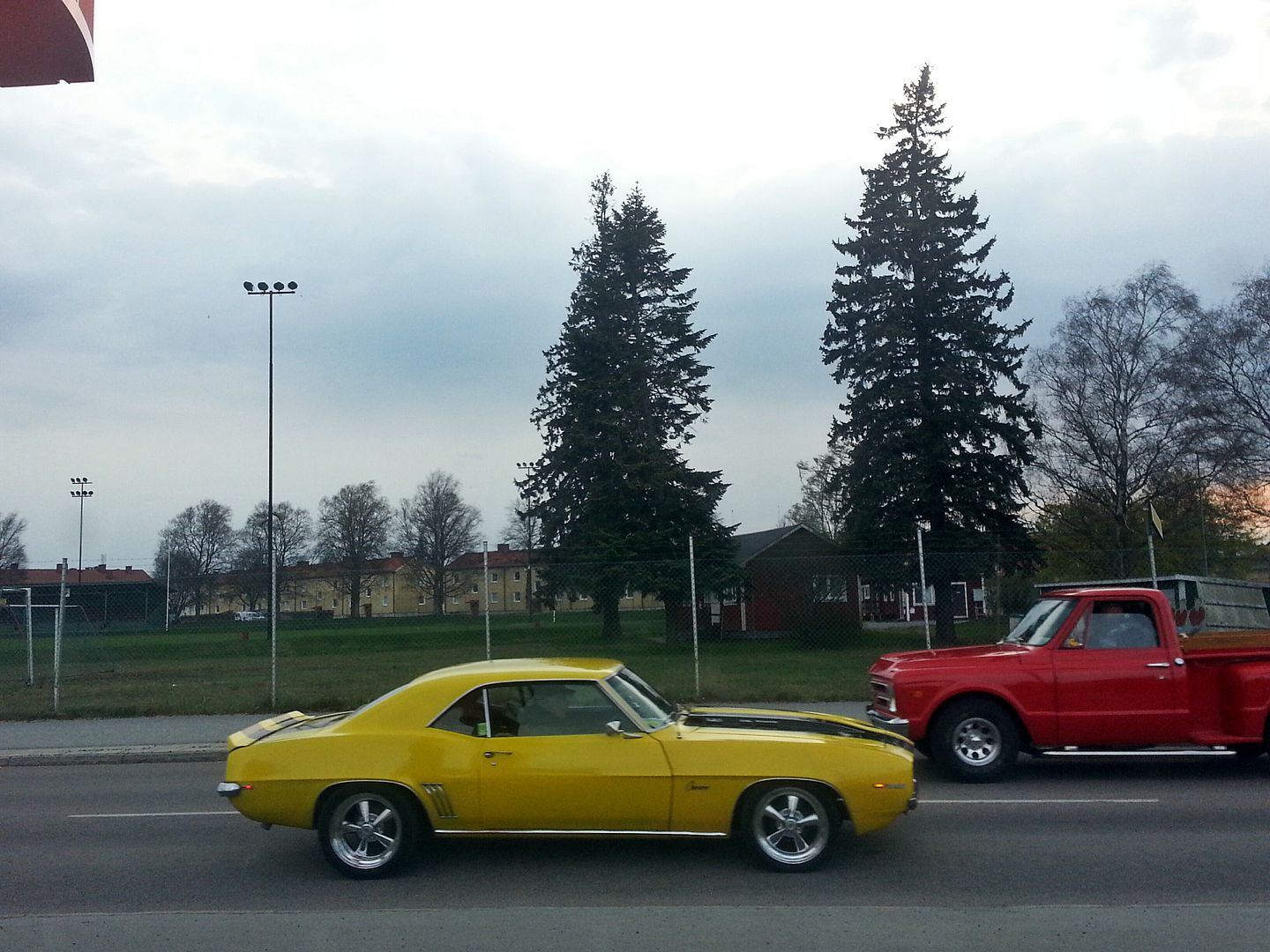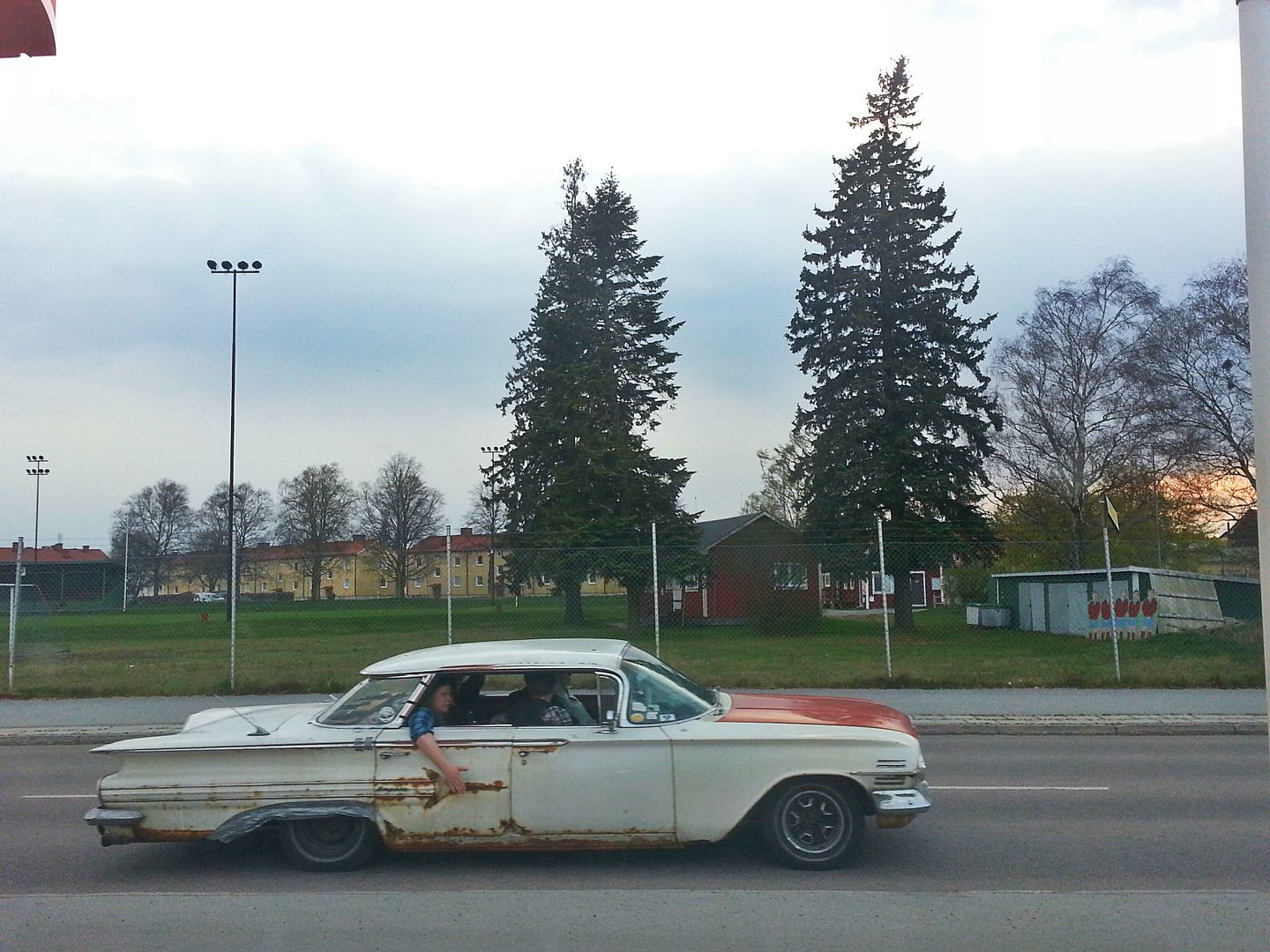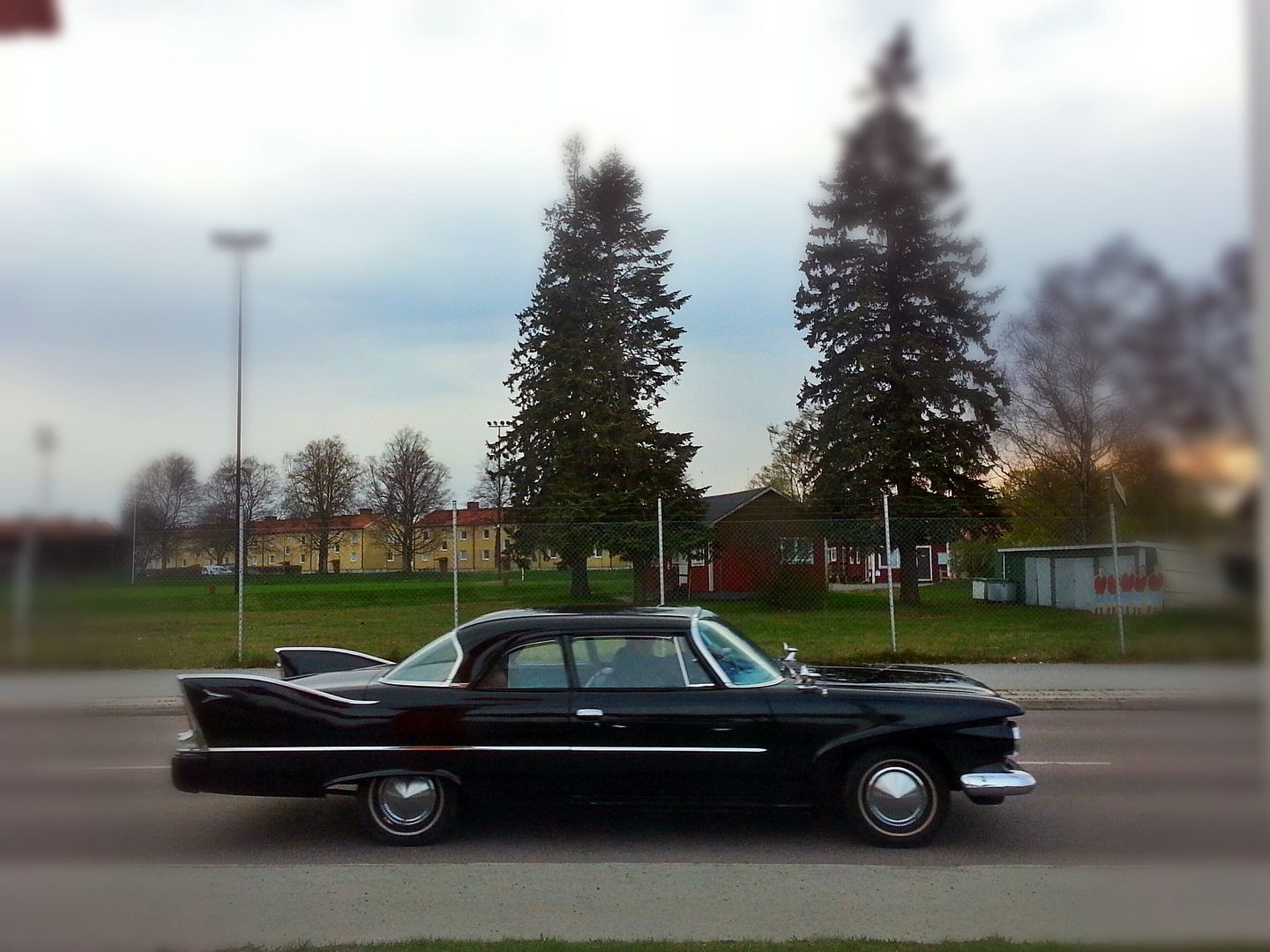 Where is the Texan that owns this car? I kept on waiting to see a big white cowboy hat with a tall thin man in it!
And where is the cartoon that owns this one? I think Minnie Mouse was driving.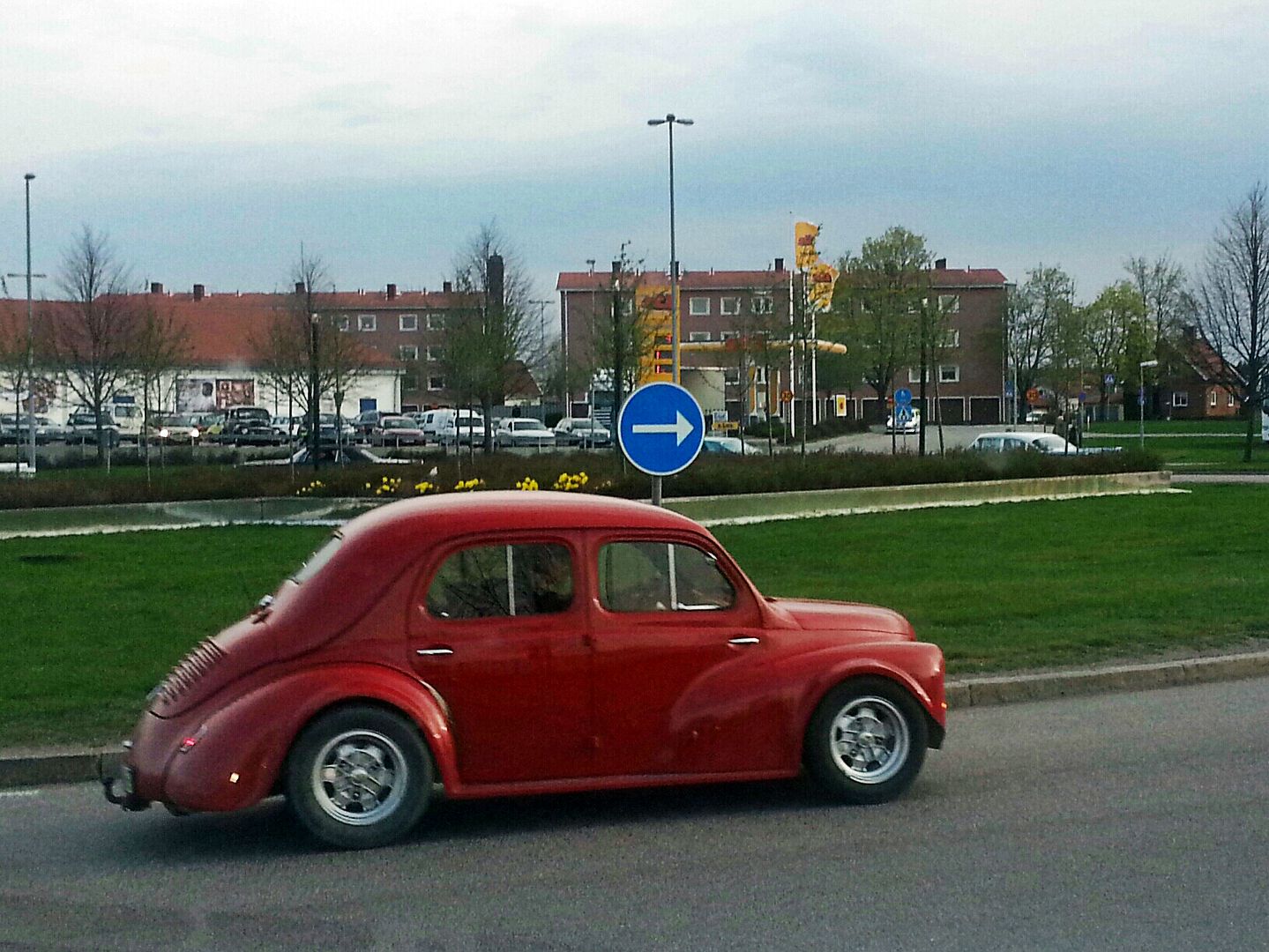 I got quite smitten with this lil fella on the right!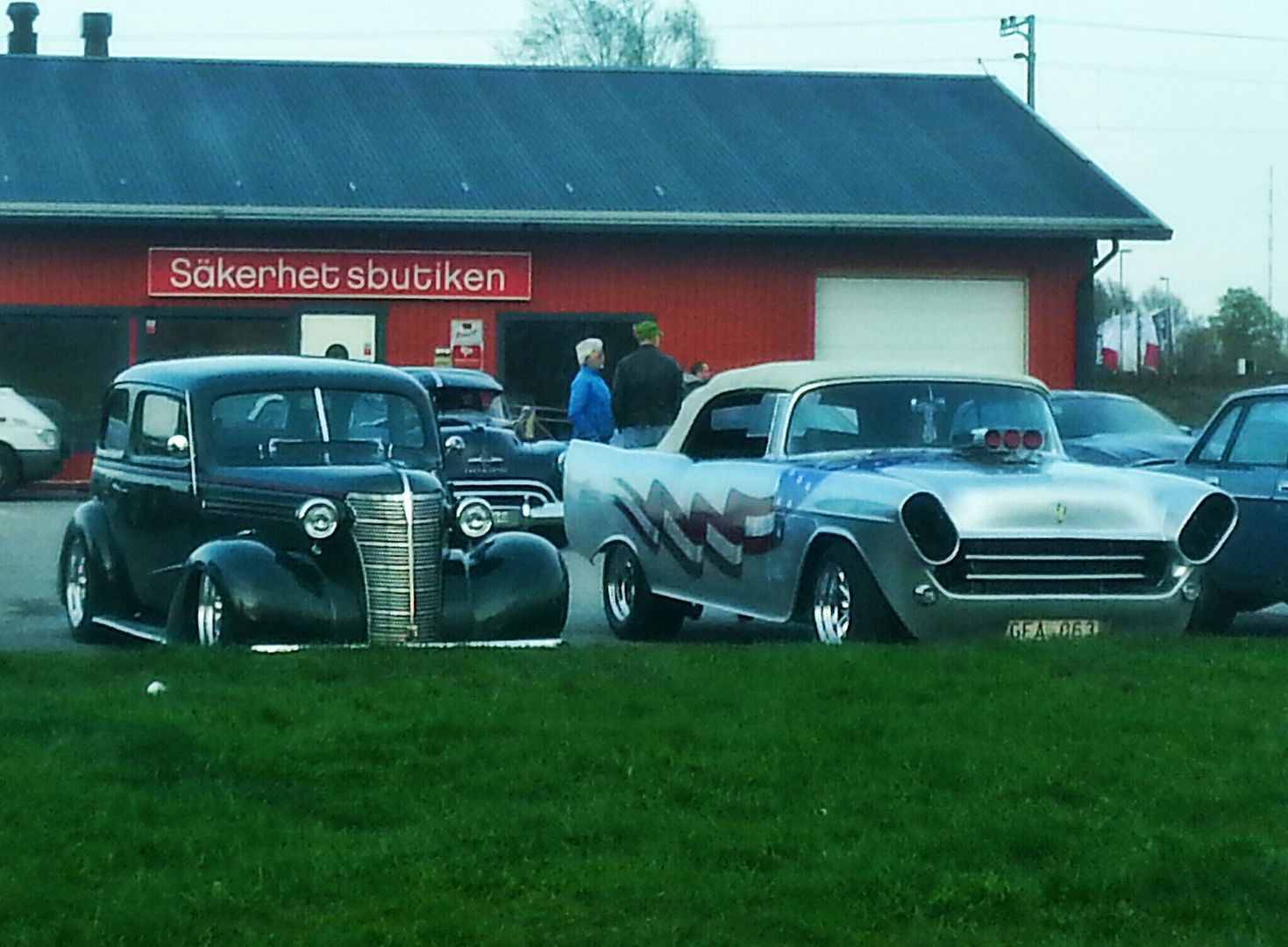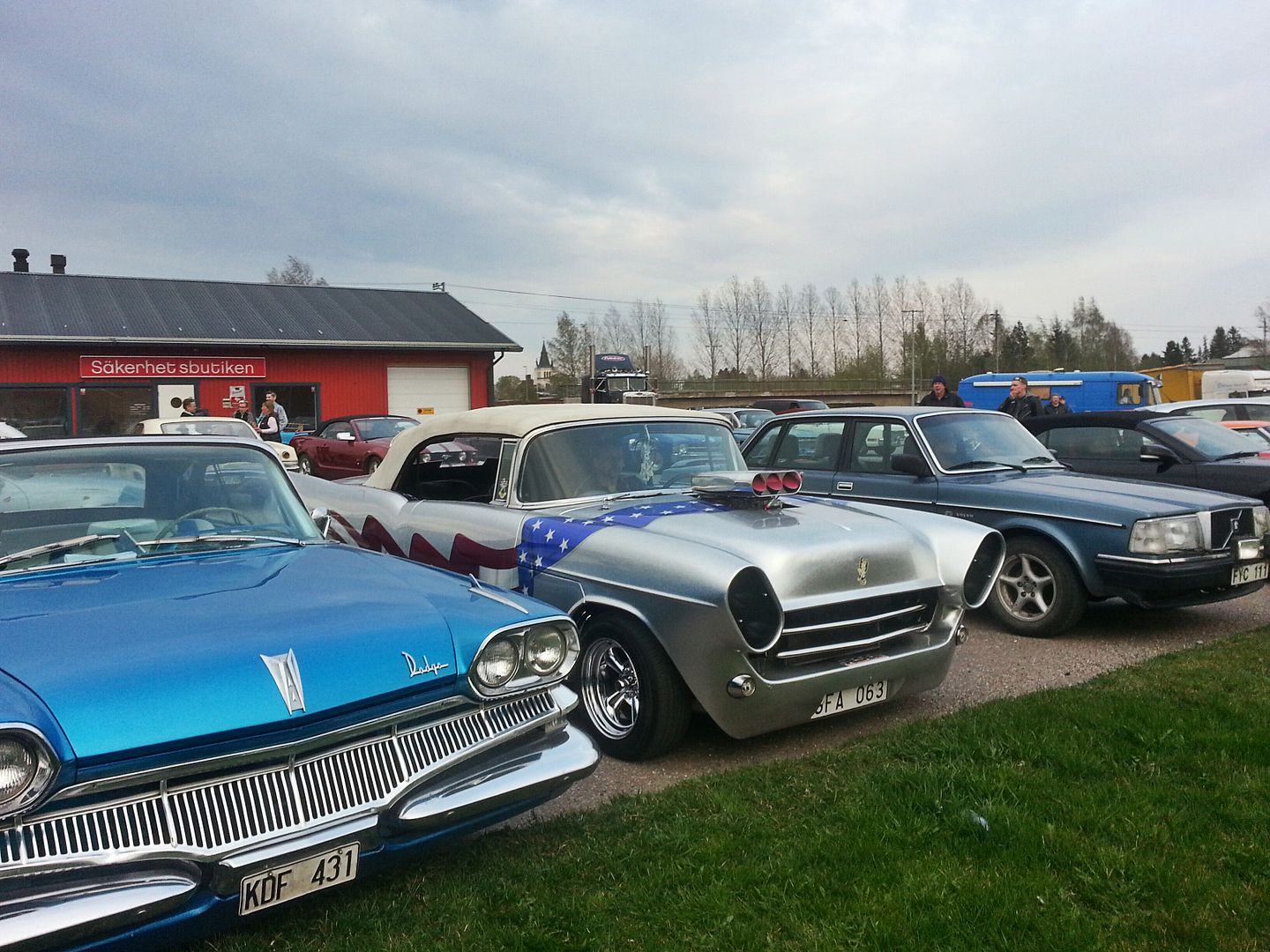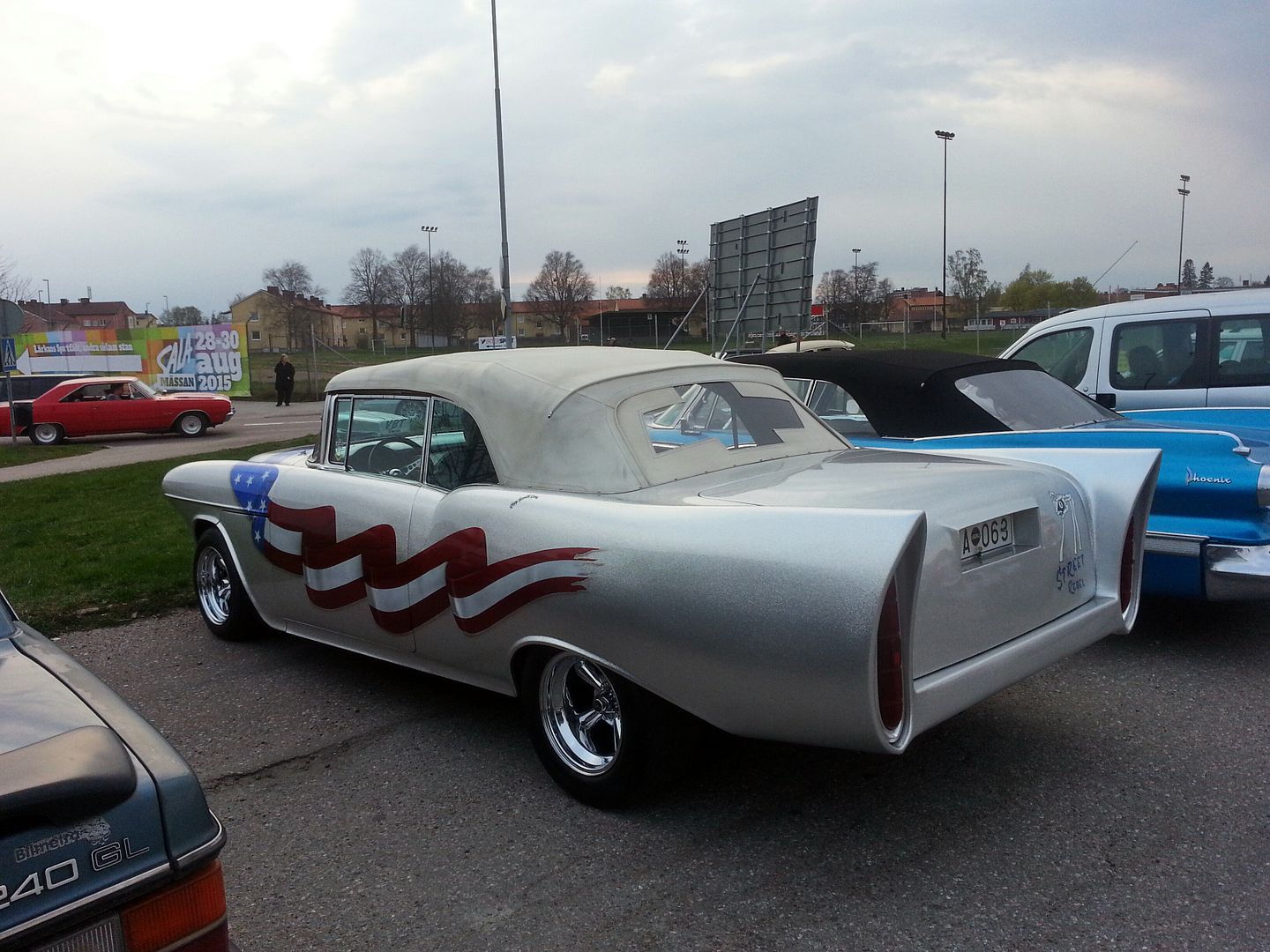 Such a shame I did not get a good picture of this beat up wreck. It was so cool!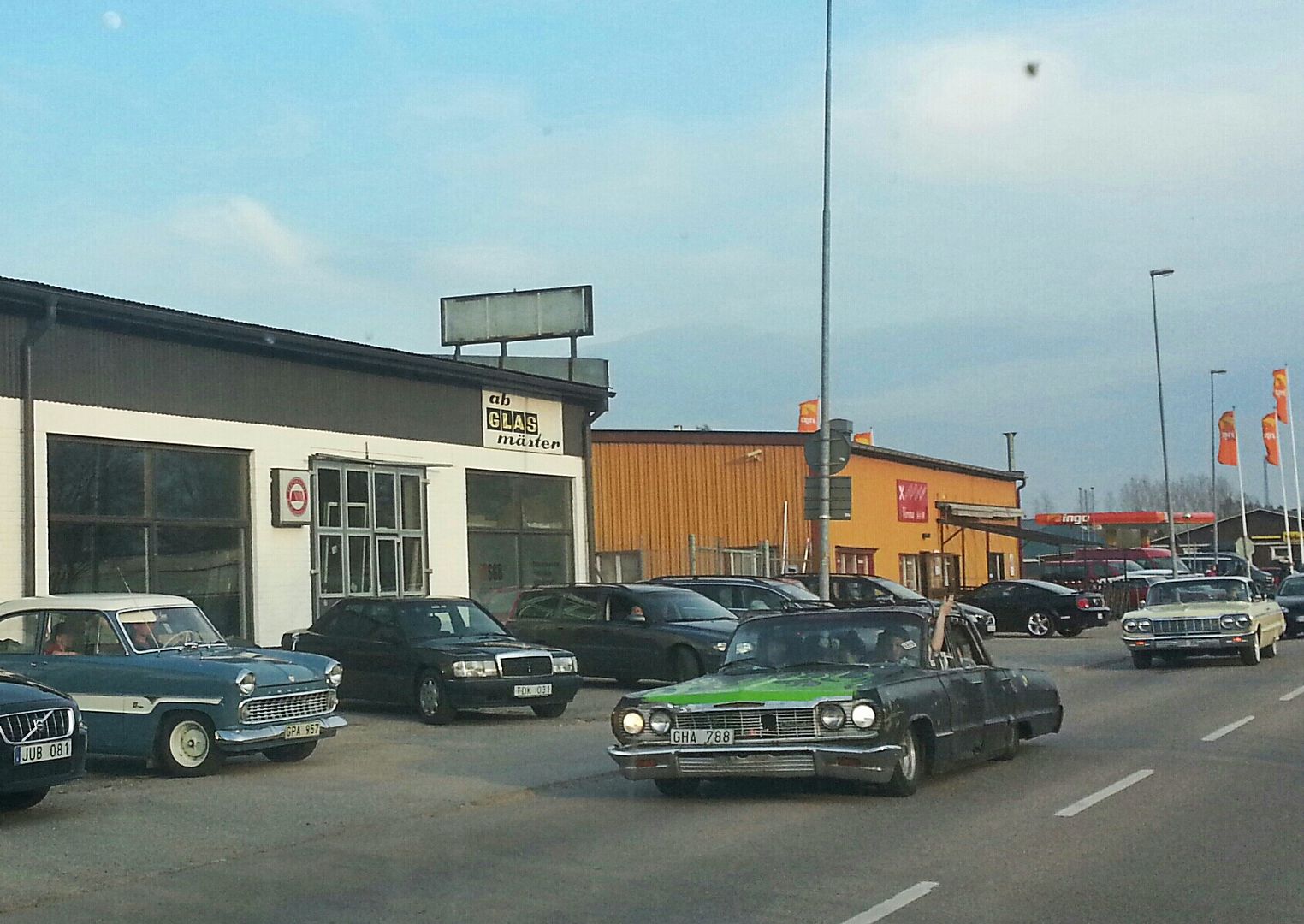 And this dude we all remember from the previous post ahem ahem ahem (click
here
and
here
to refresh your memory :p )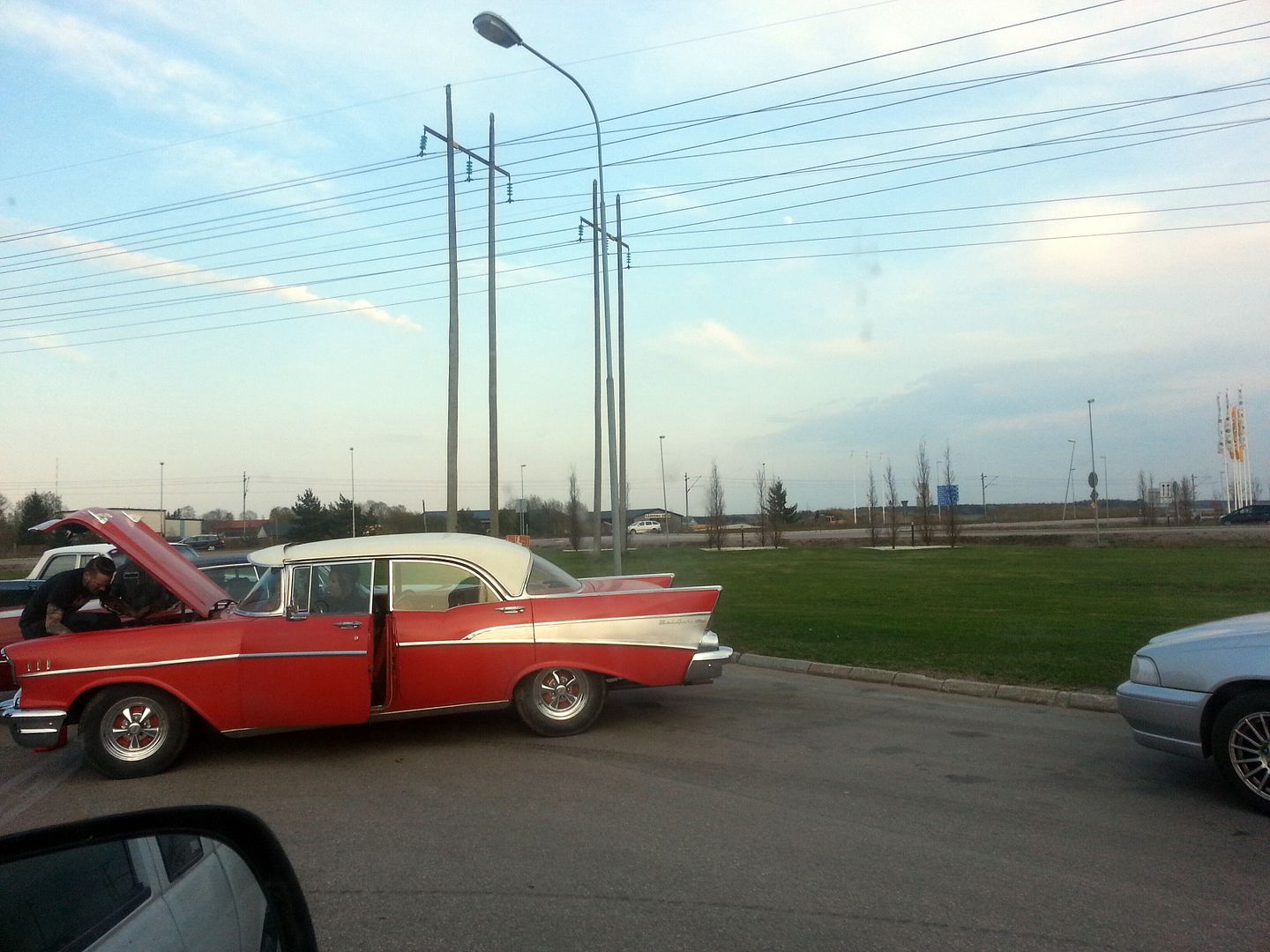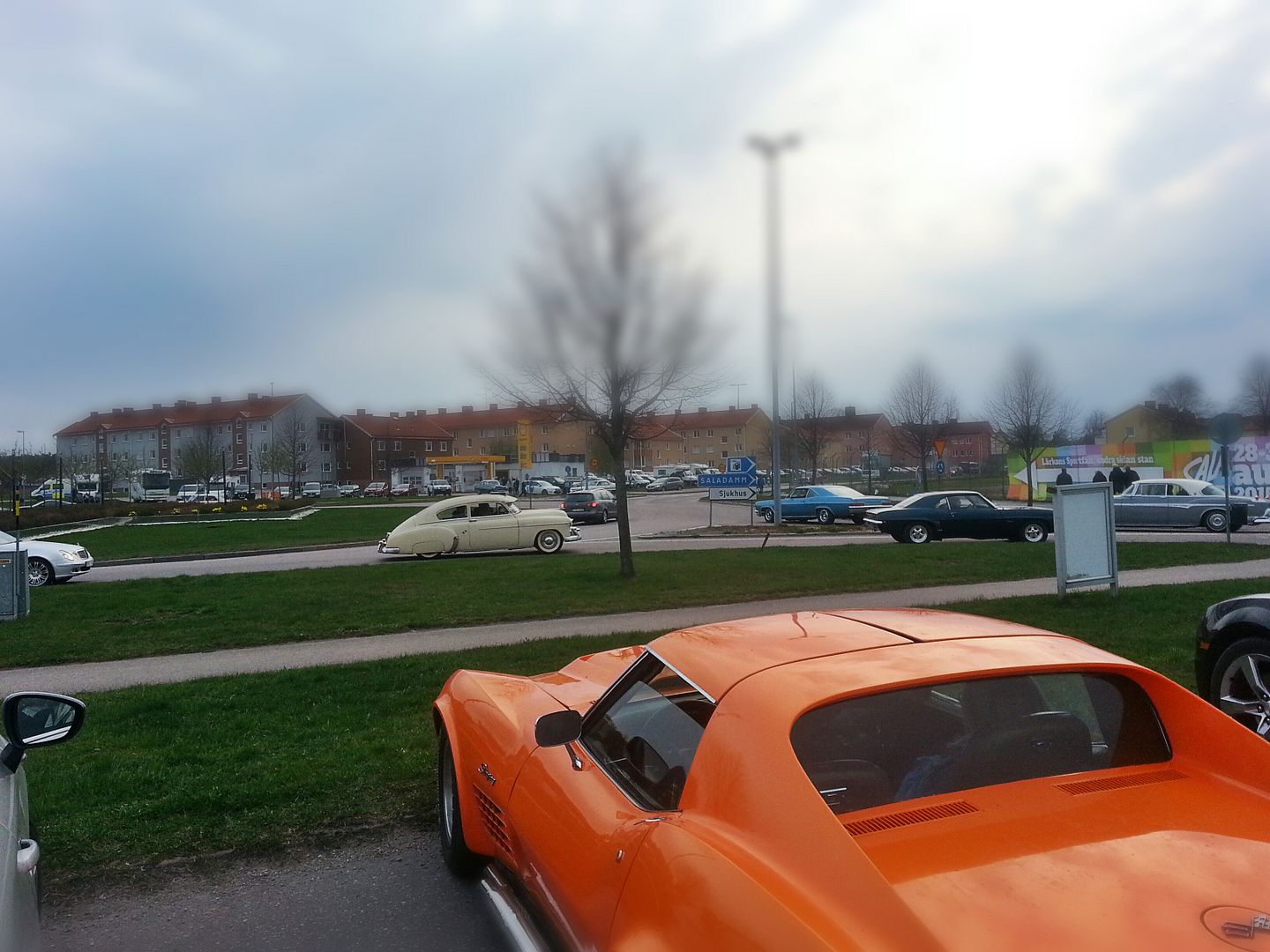 I think I thought I saw fat Elvis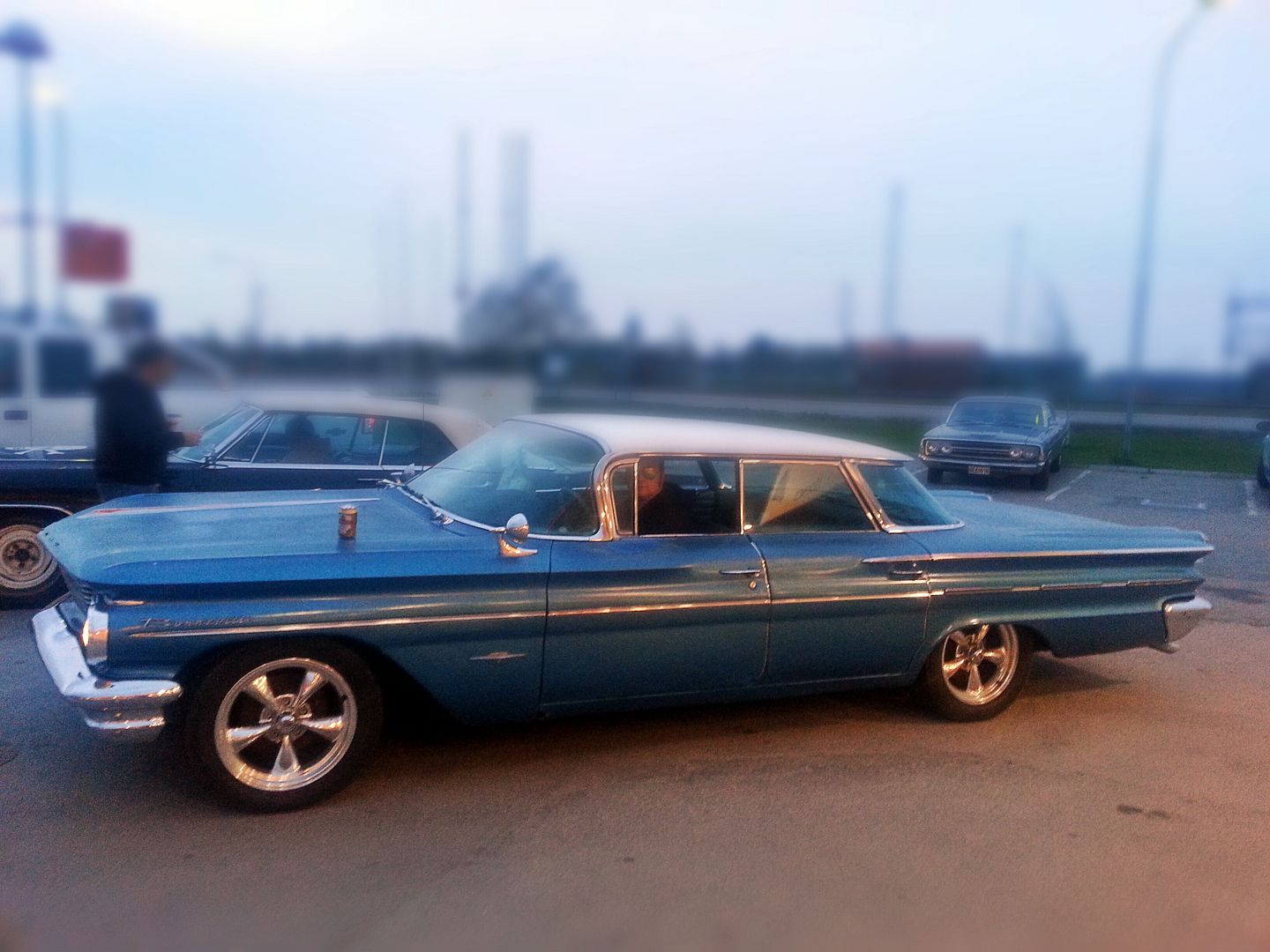 More yellow you die!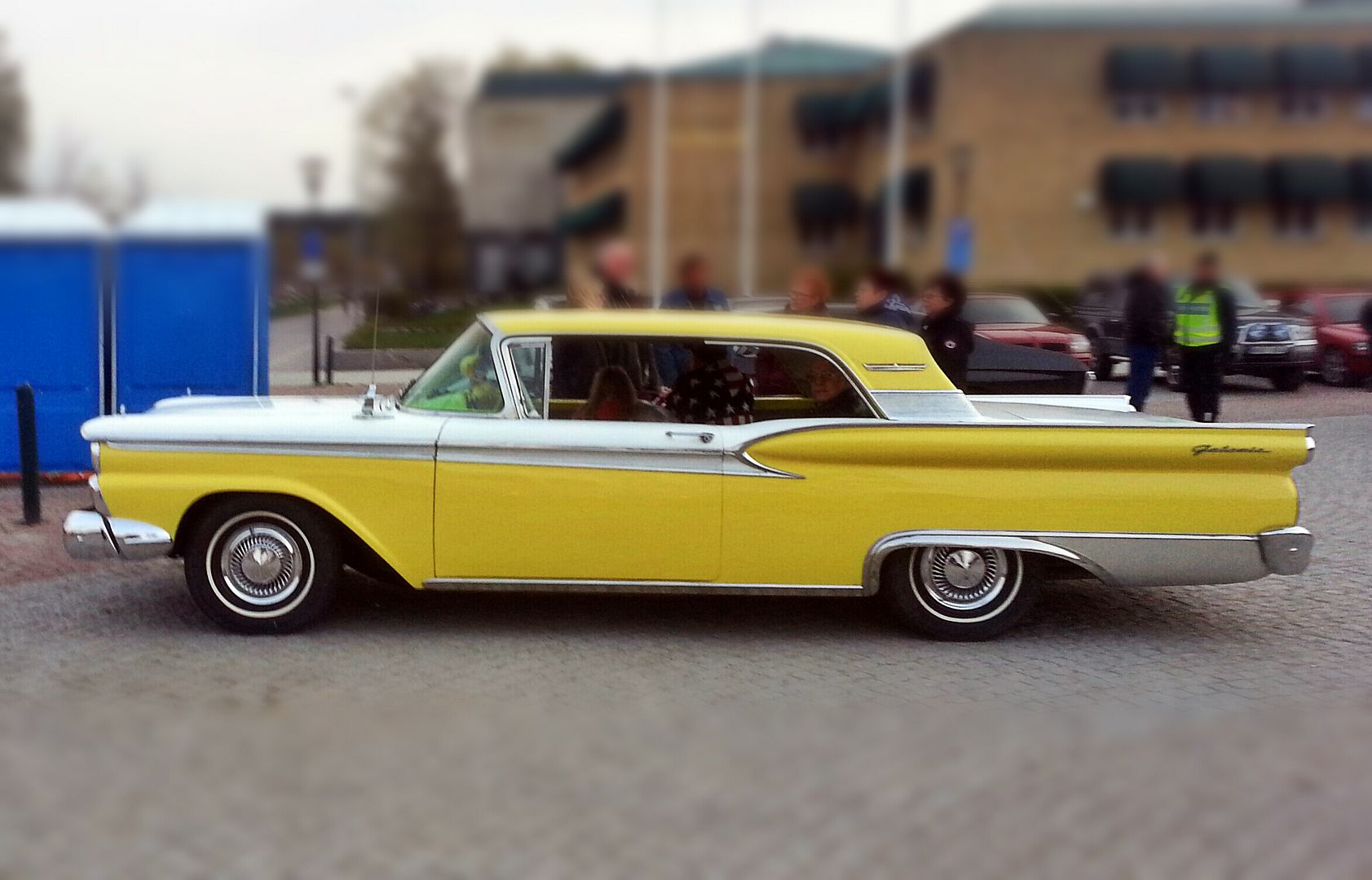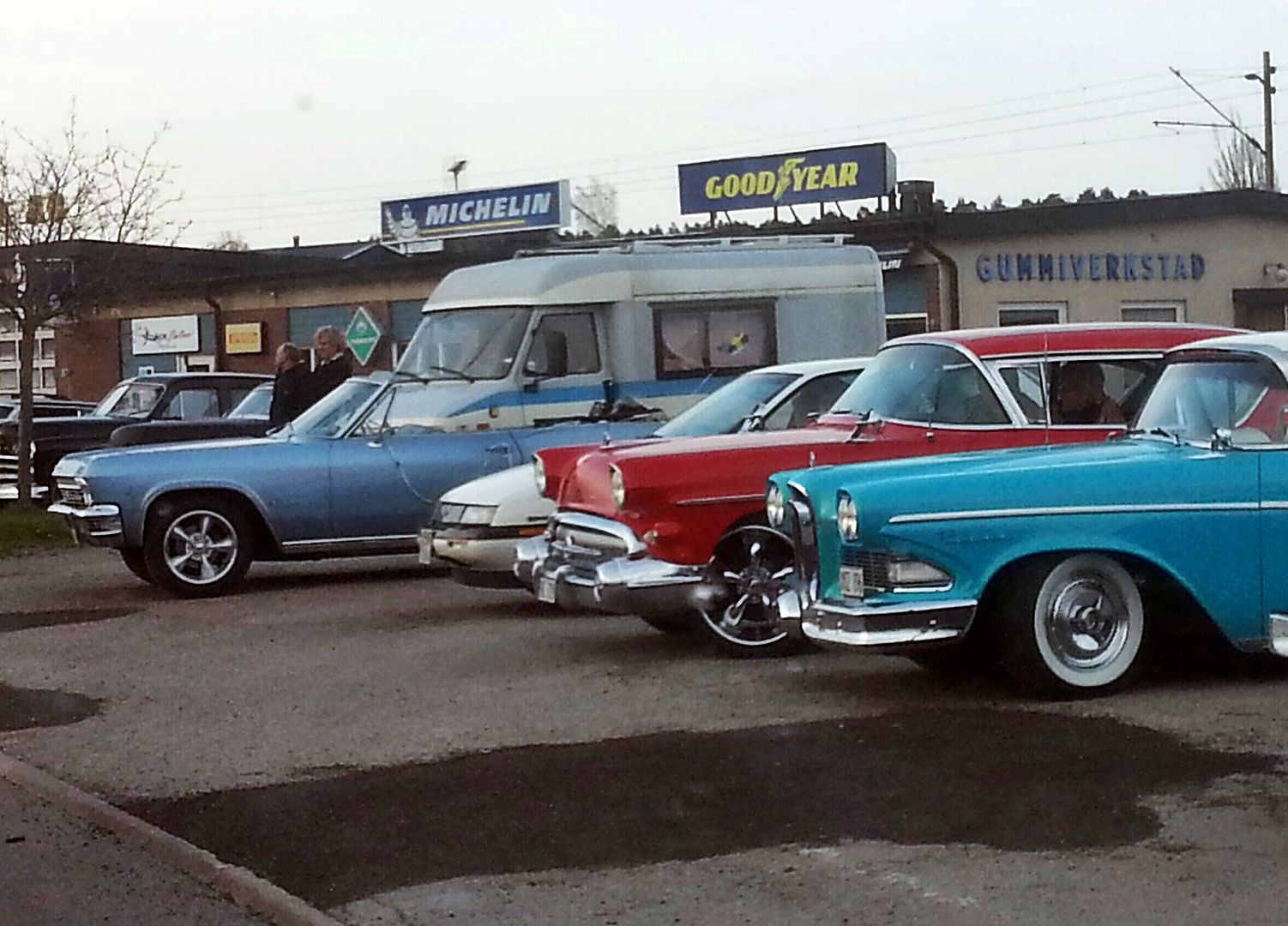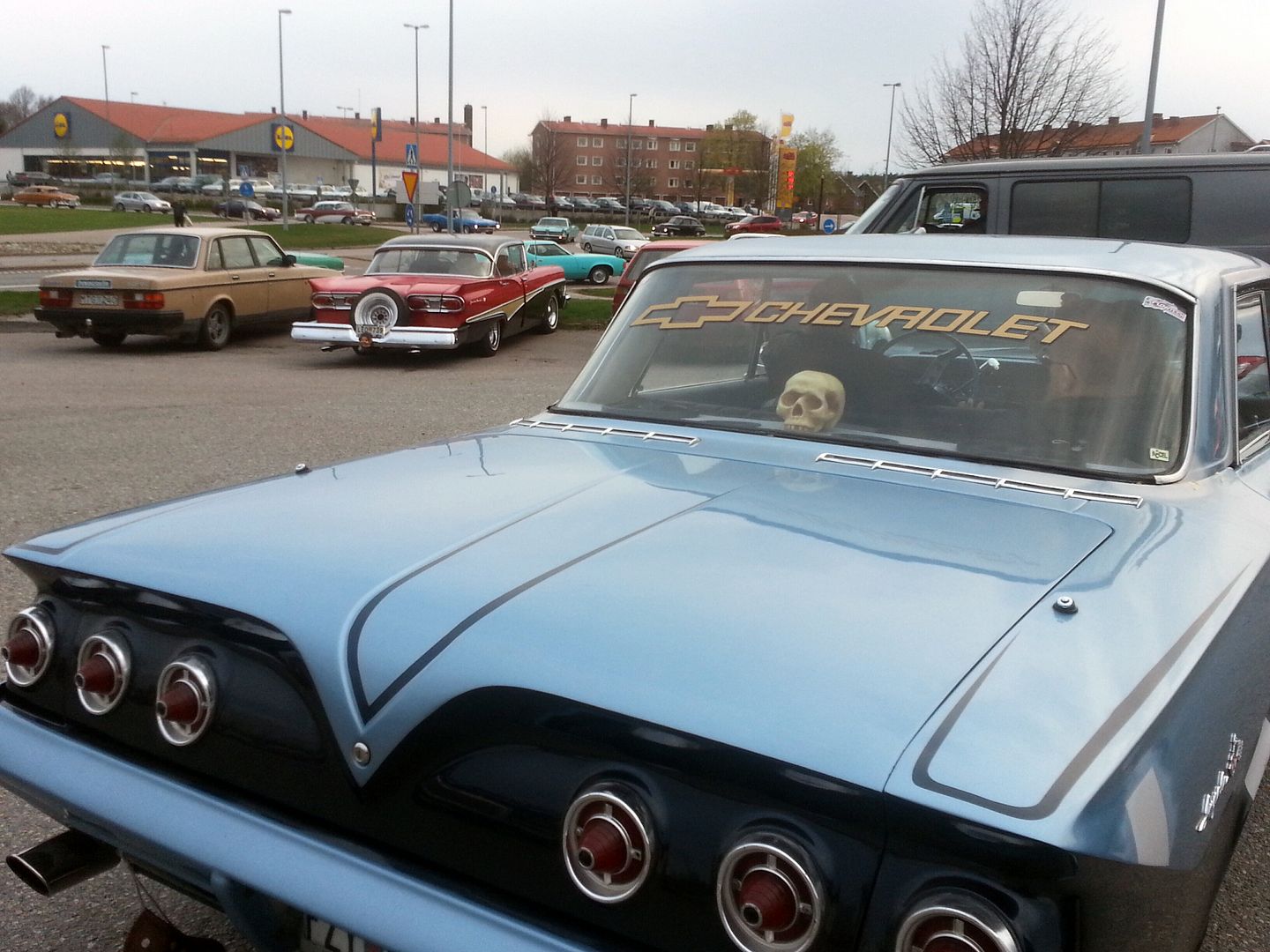 A lot of tinkering ...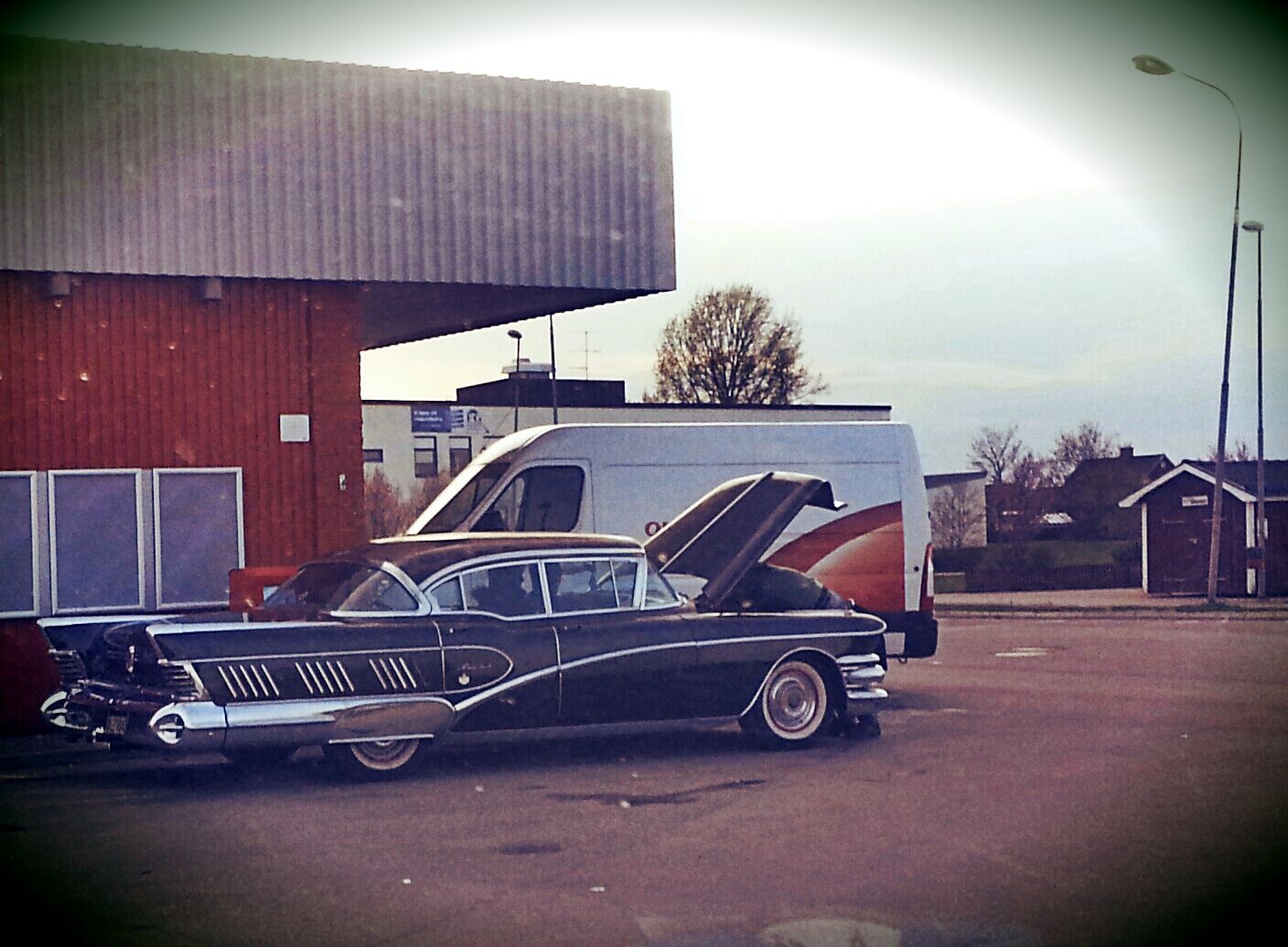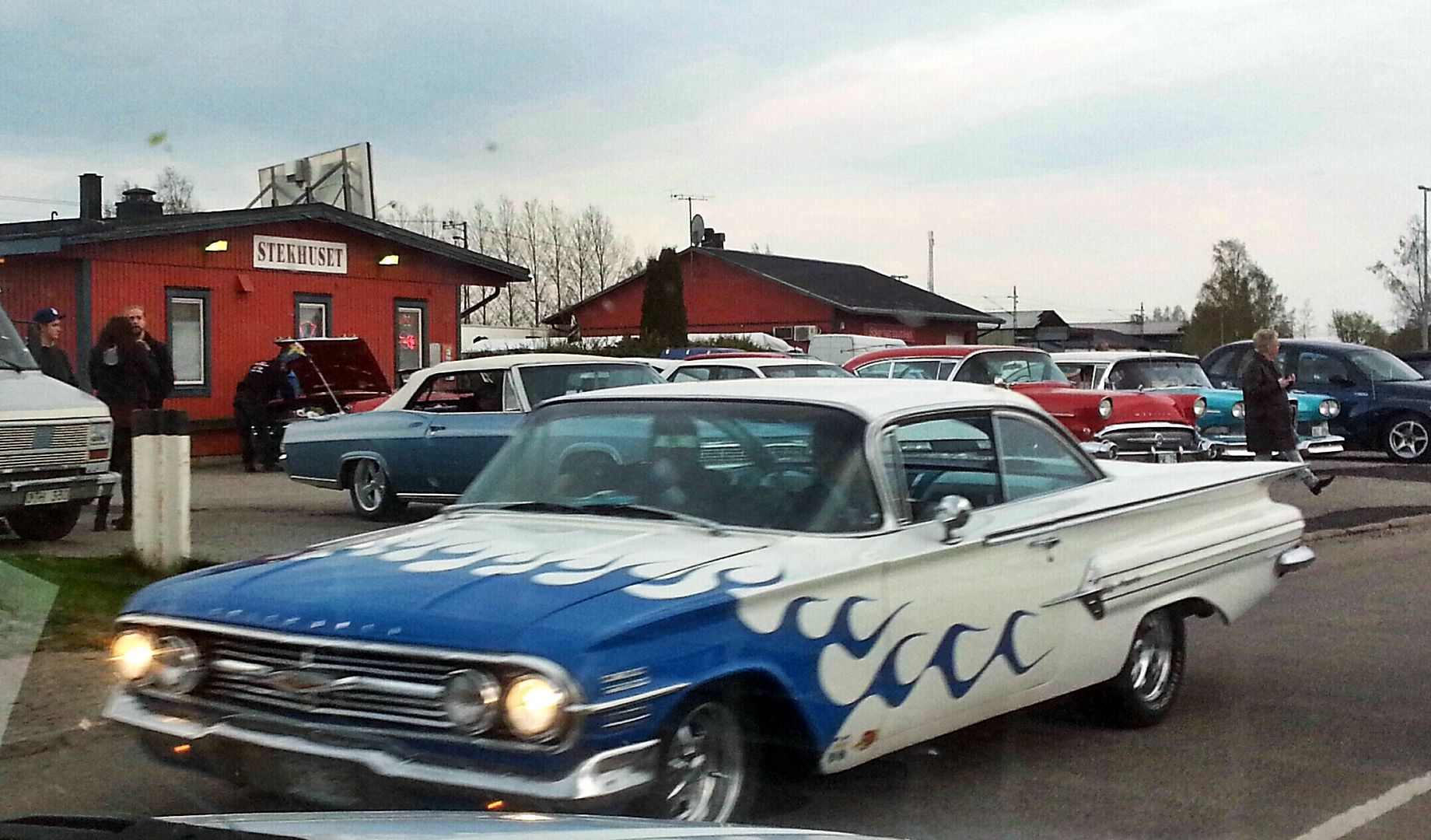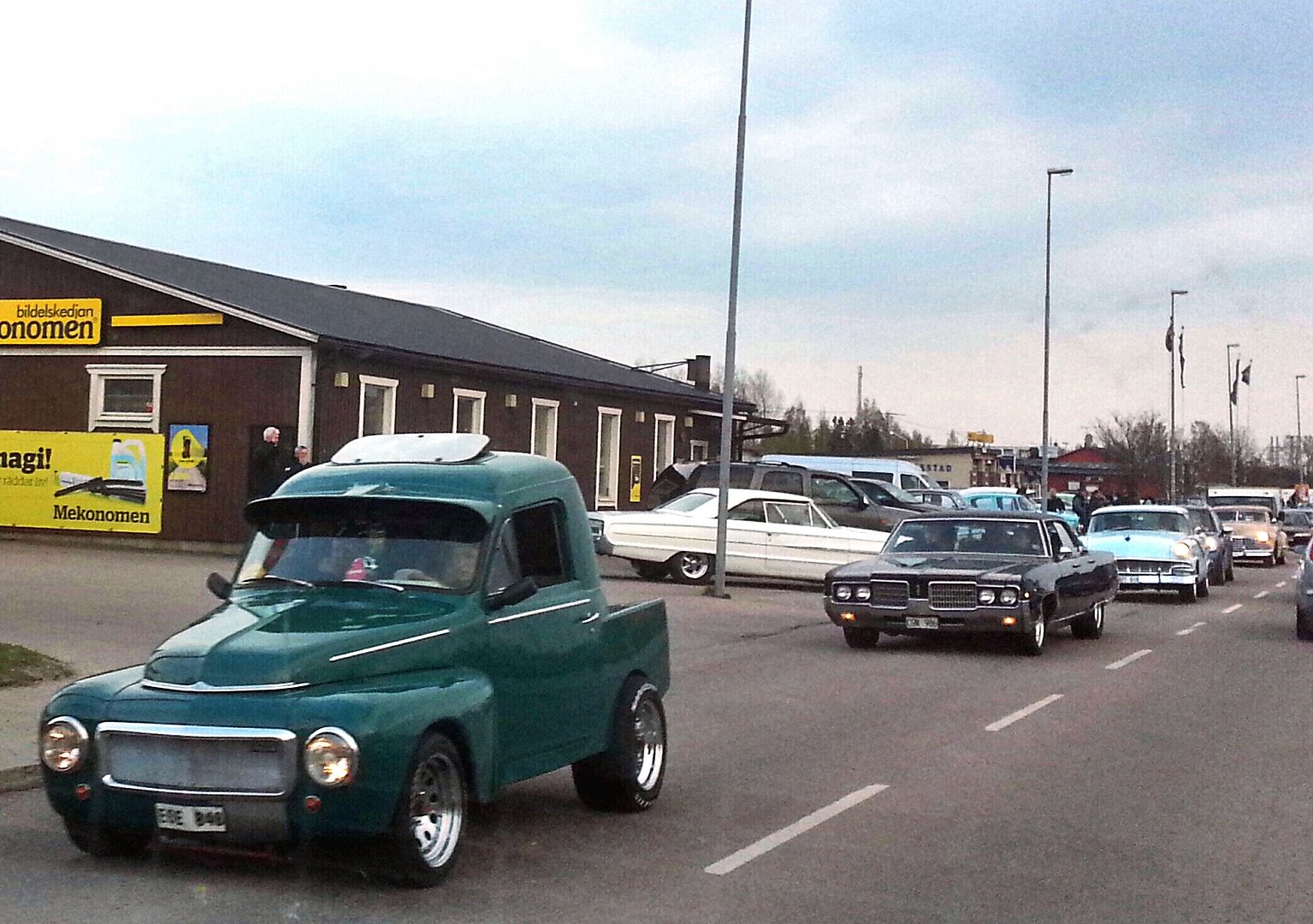 This was a "brothah" car. It was leaning like a drunk old man.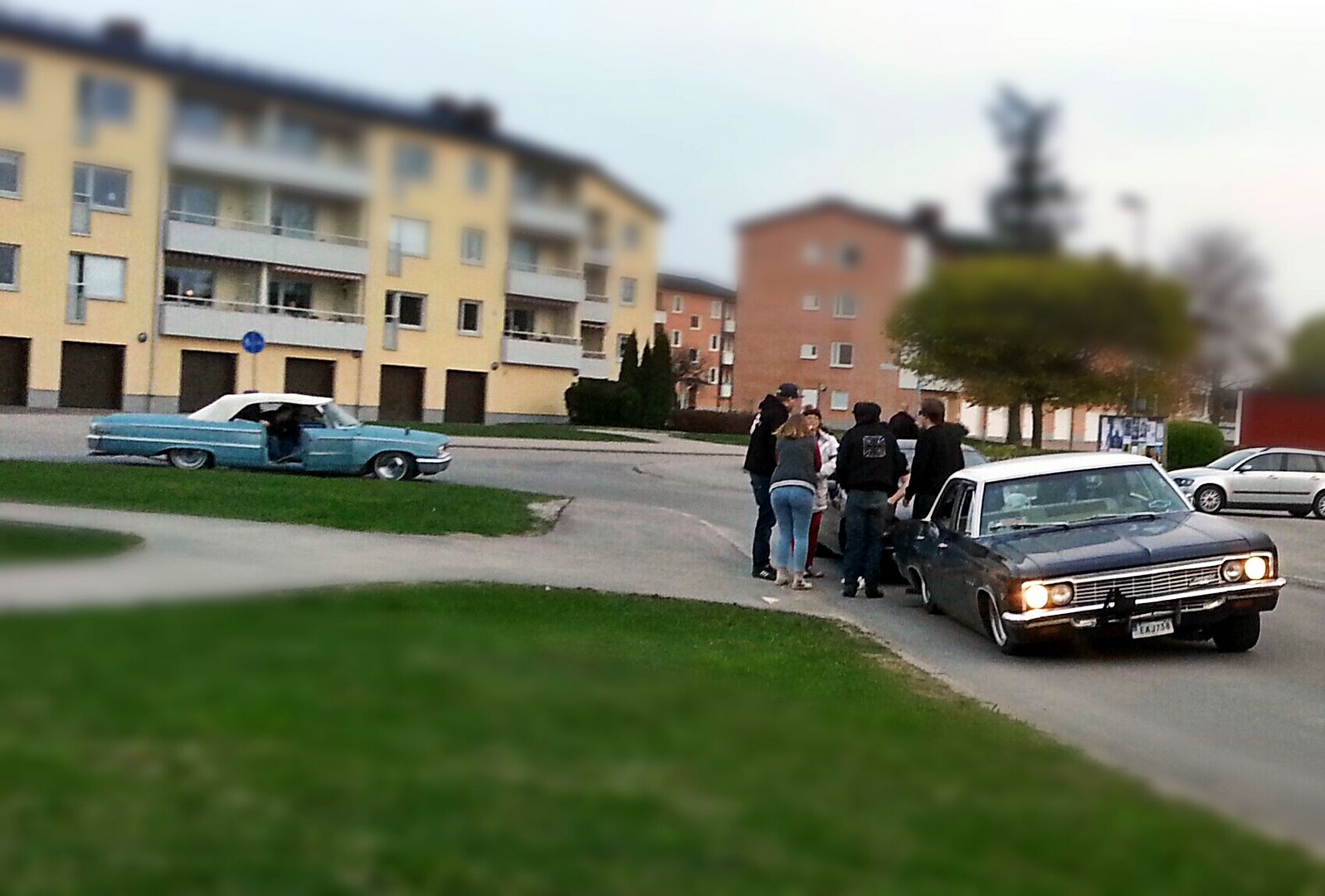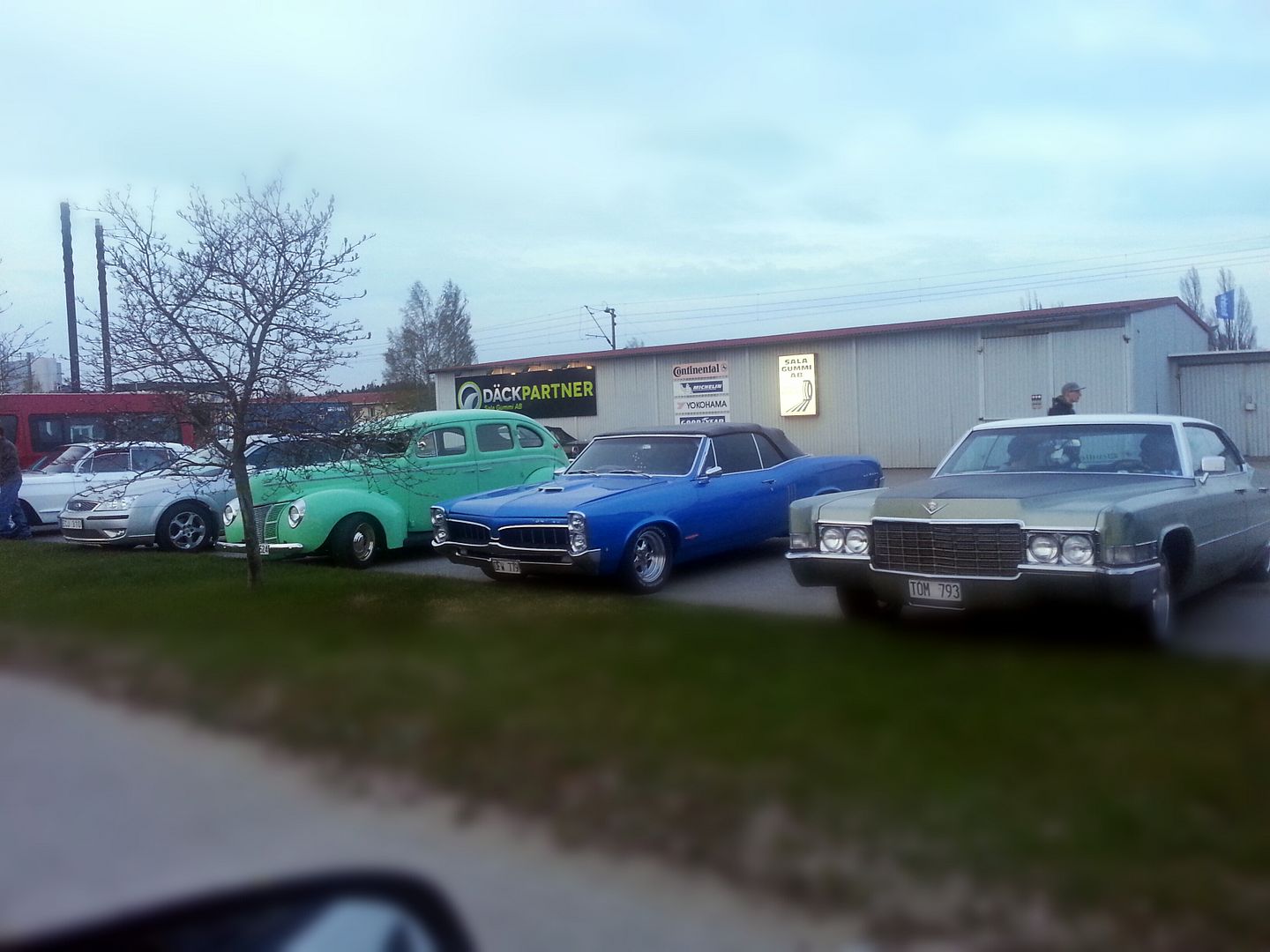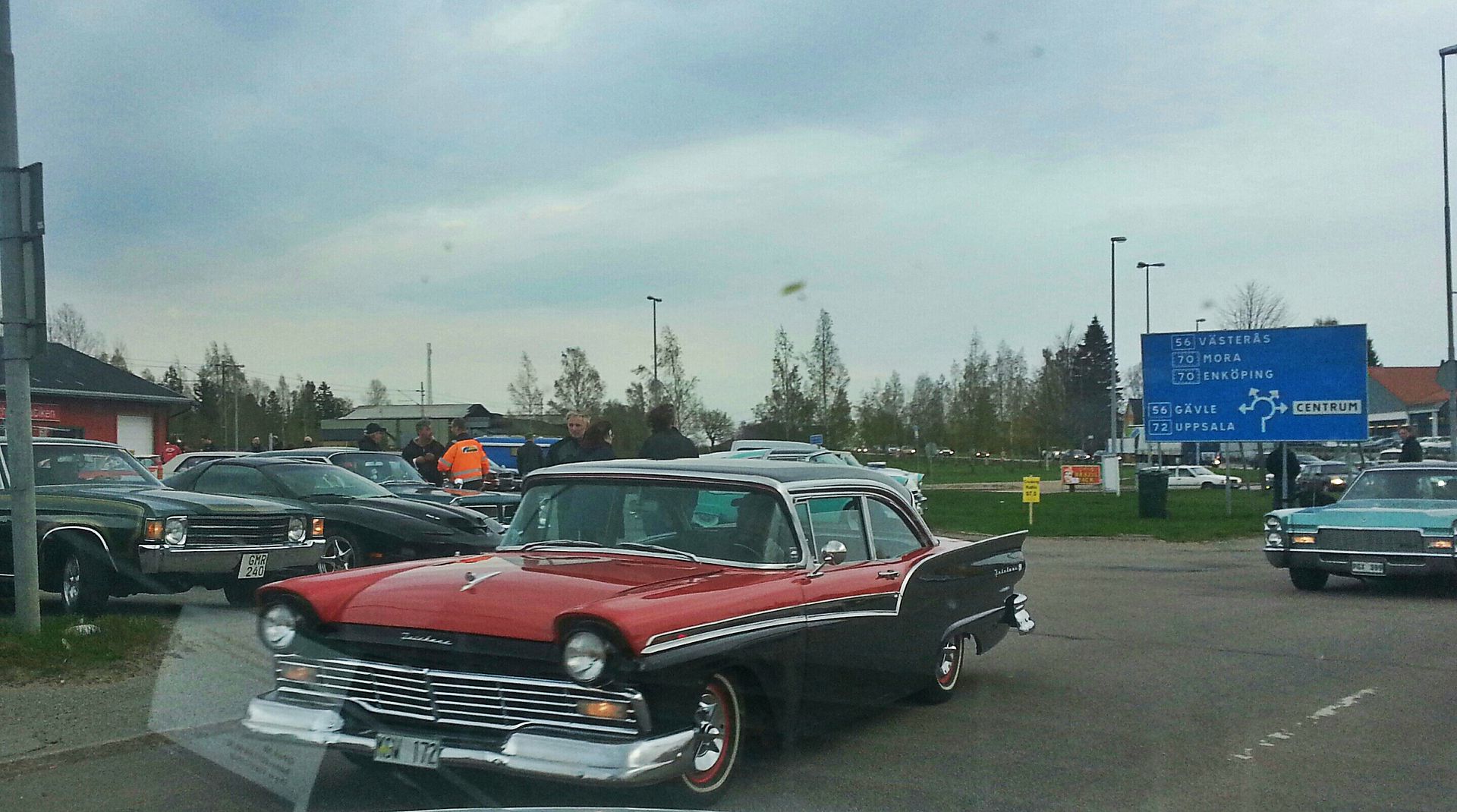 These I found quite boring but only because of the "color"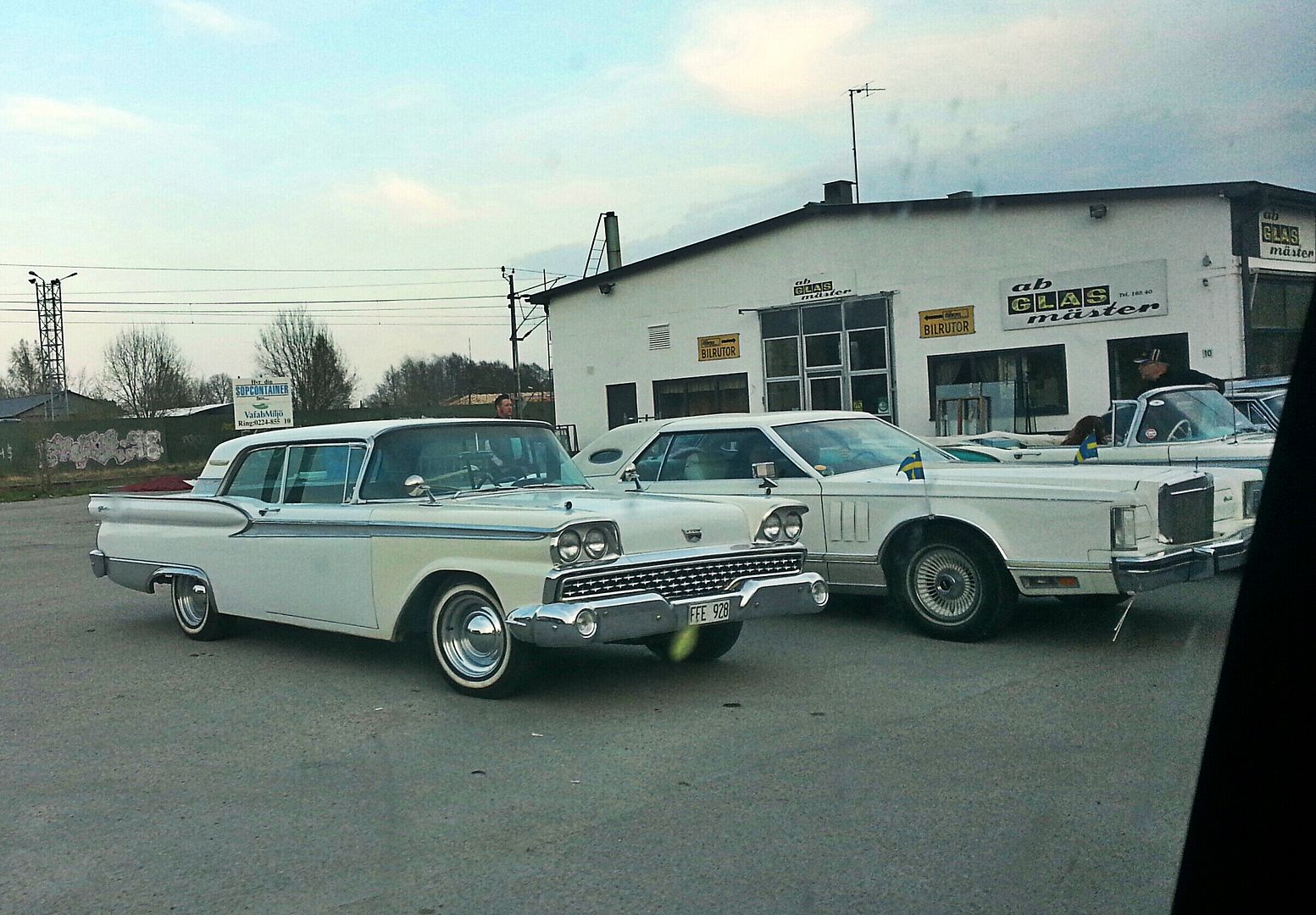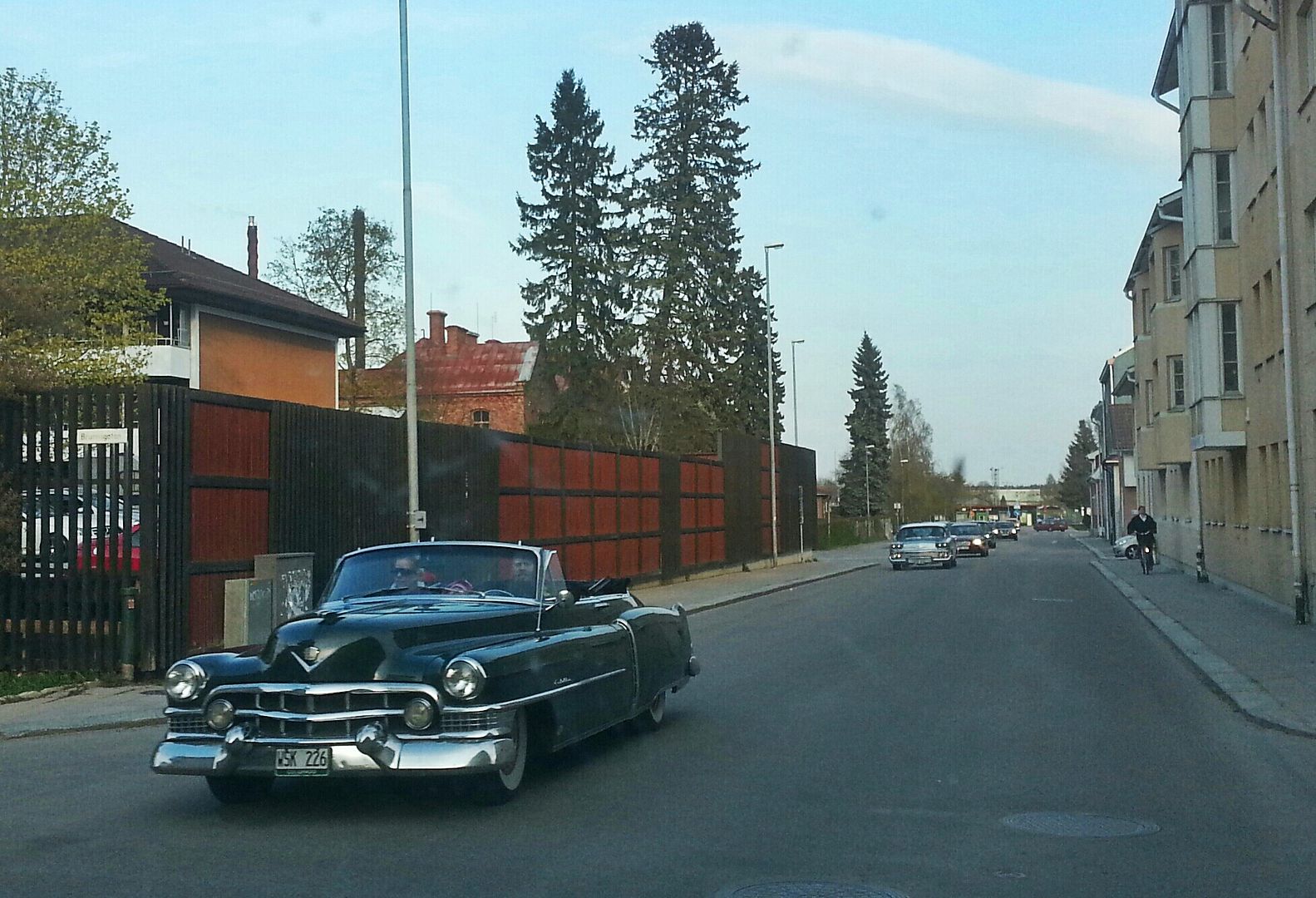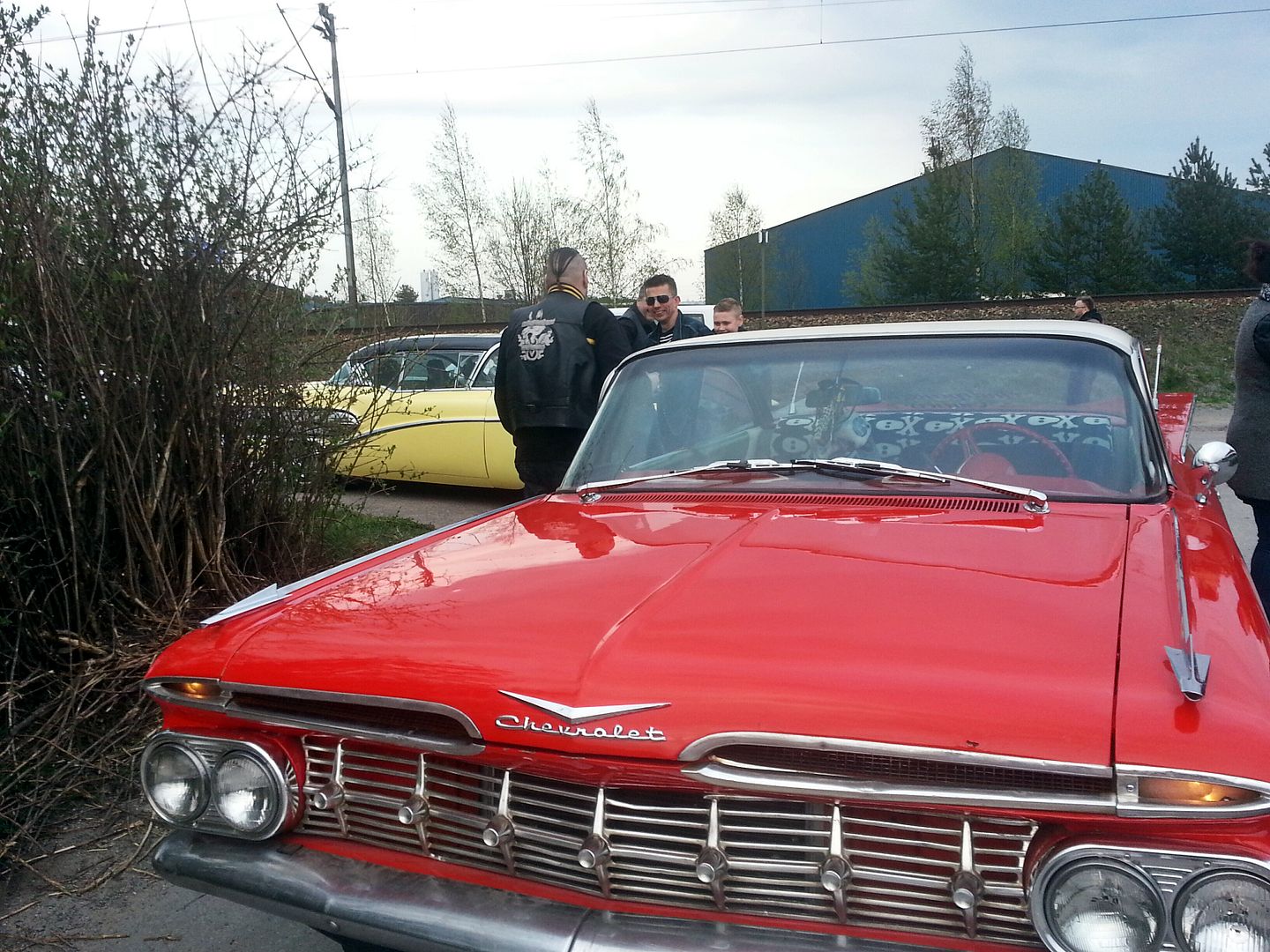 I used to play in abandoned cars like this one in my hood when I was a kid. Usually in the company of animal cadavers and animal feces.
Well, it may sound bad but I actually have my best childhood memories playing inside of those things!
Color extravaganza!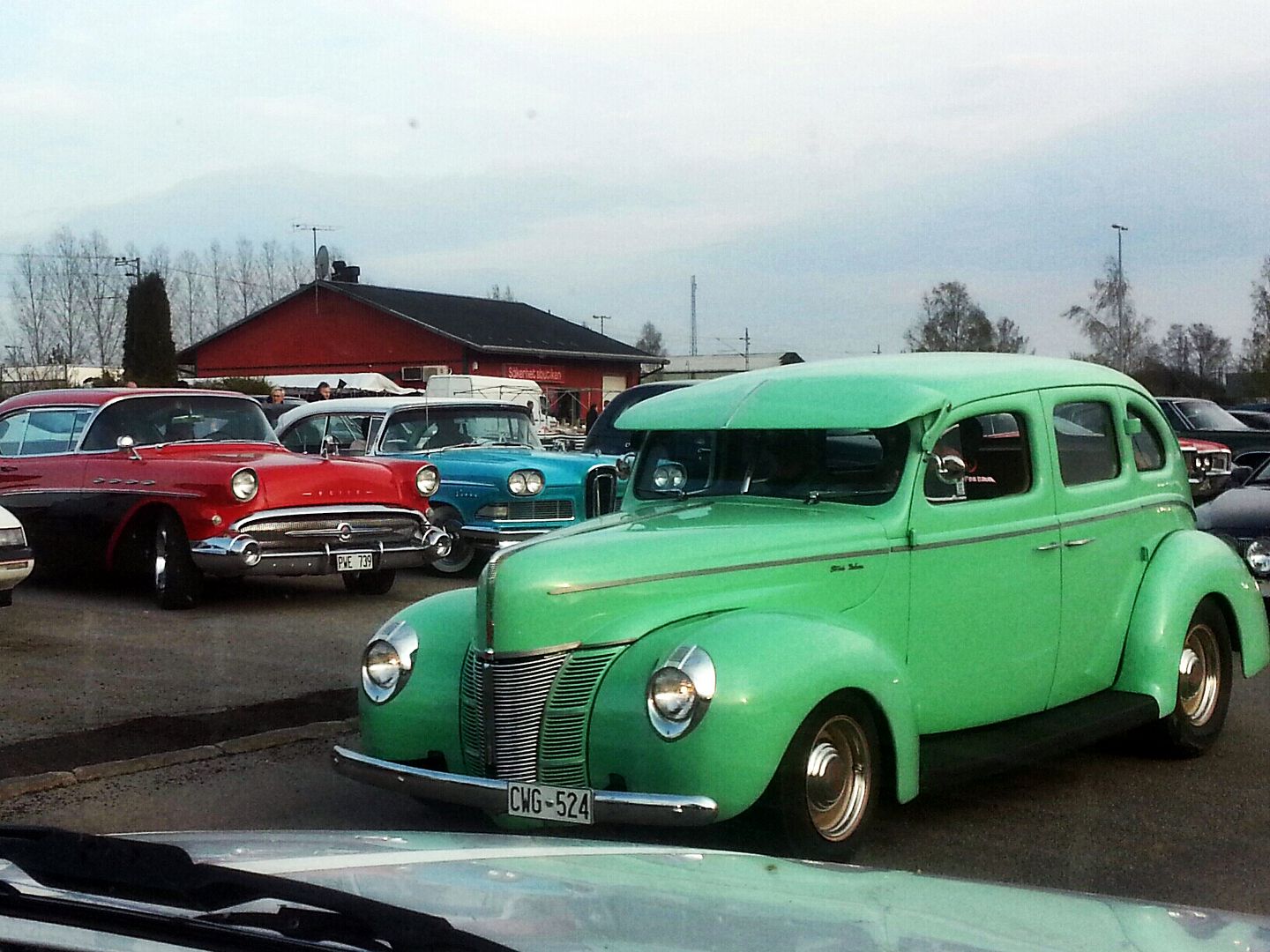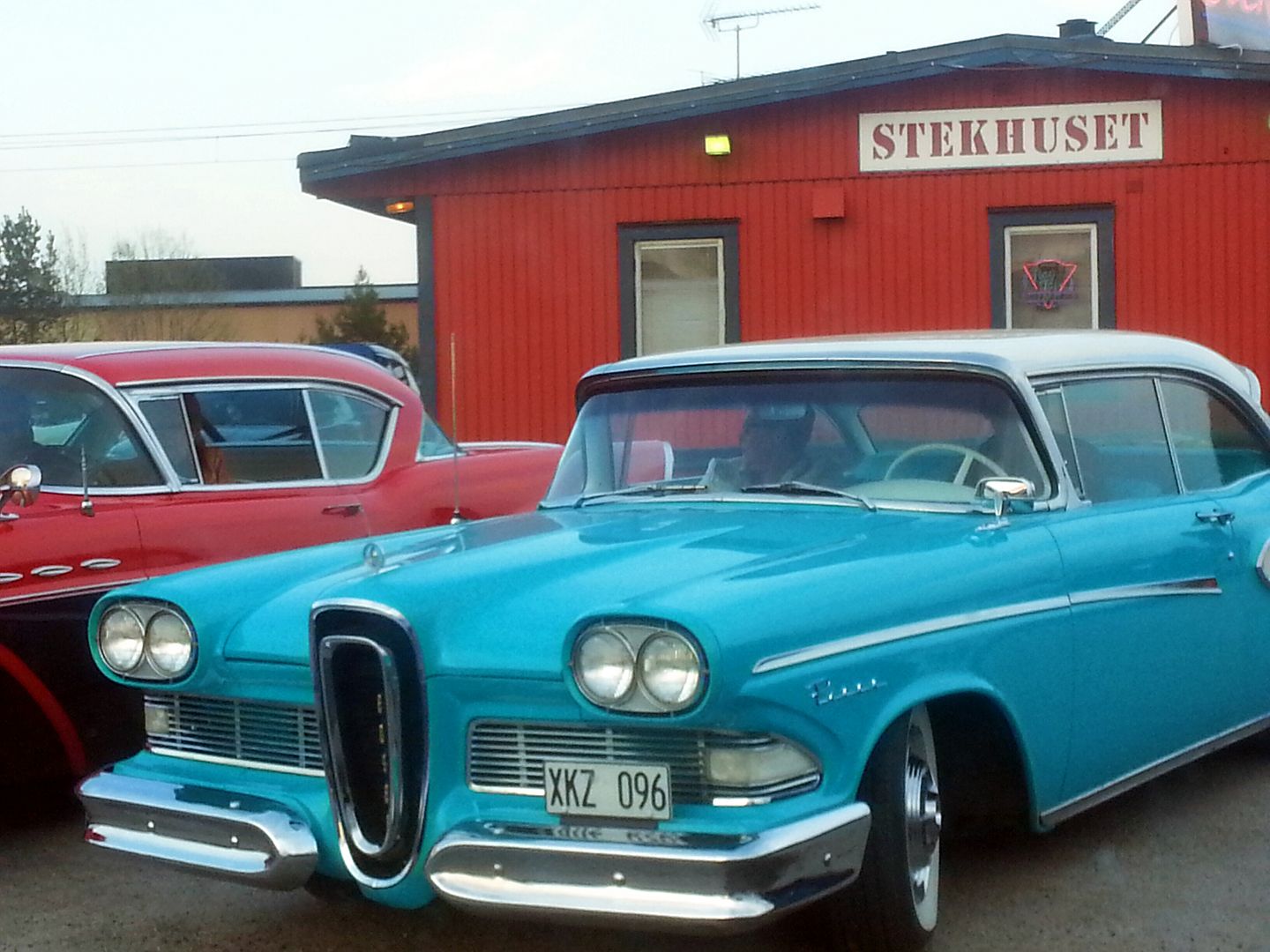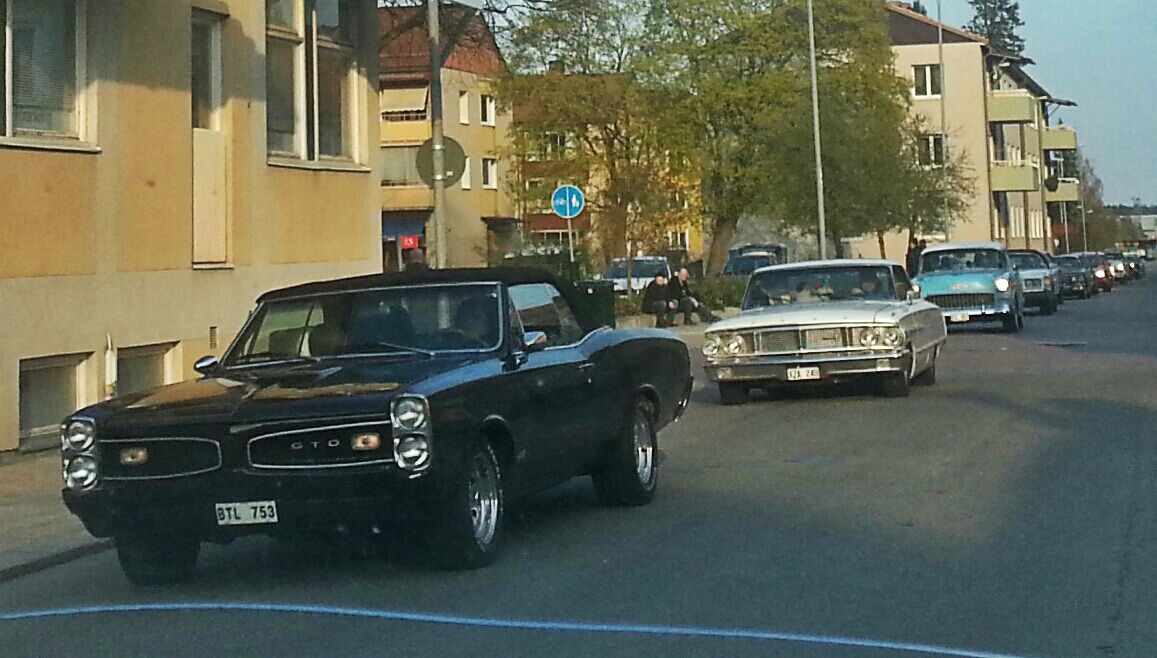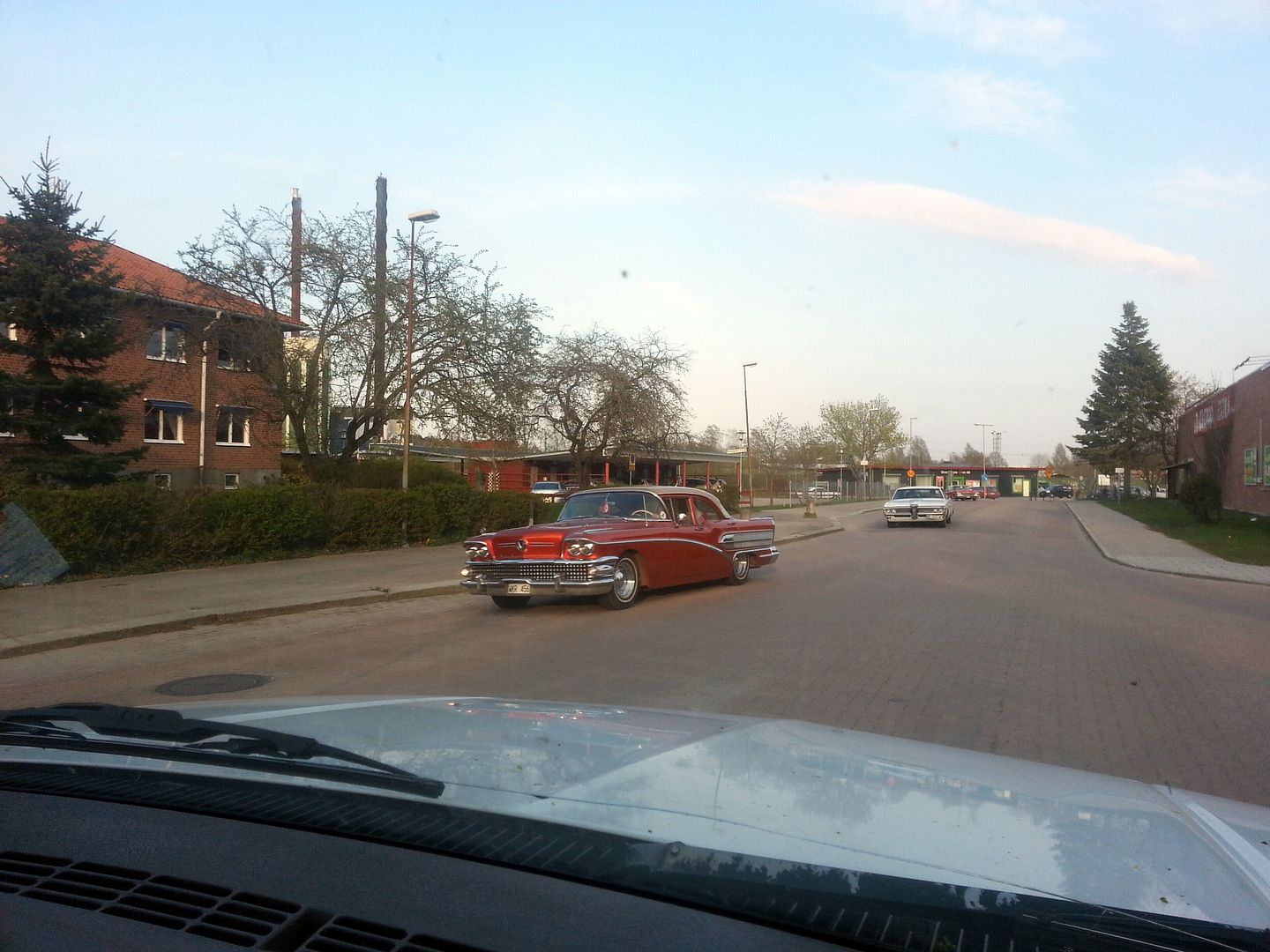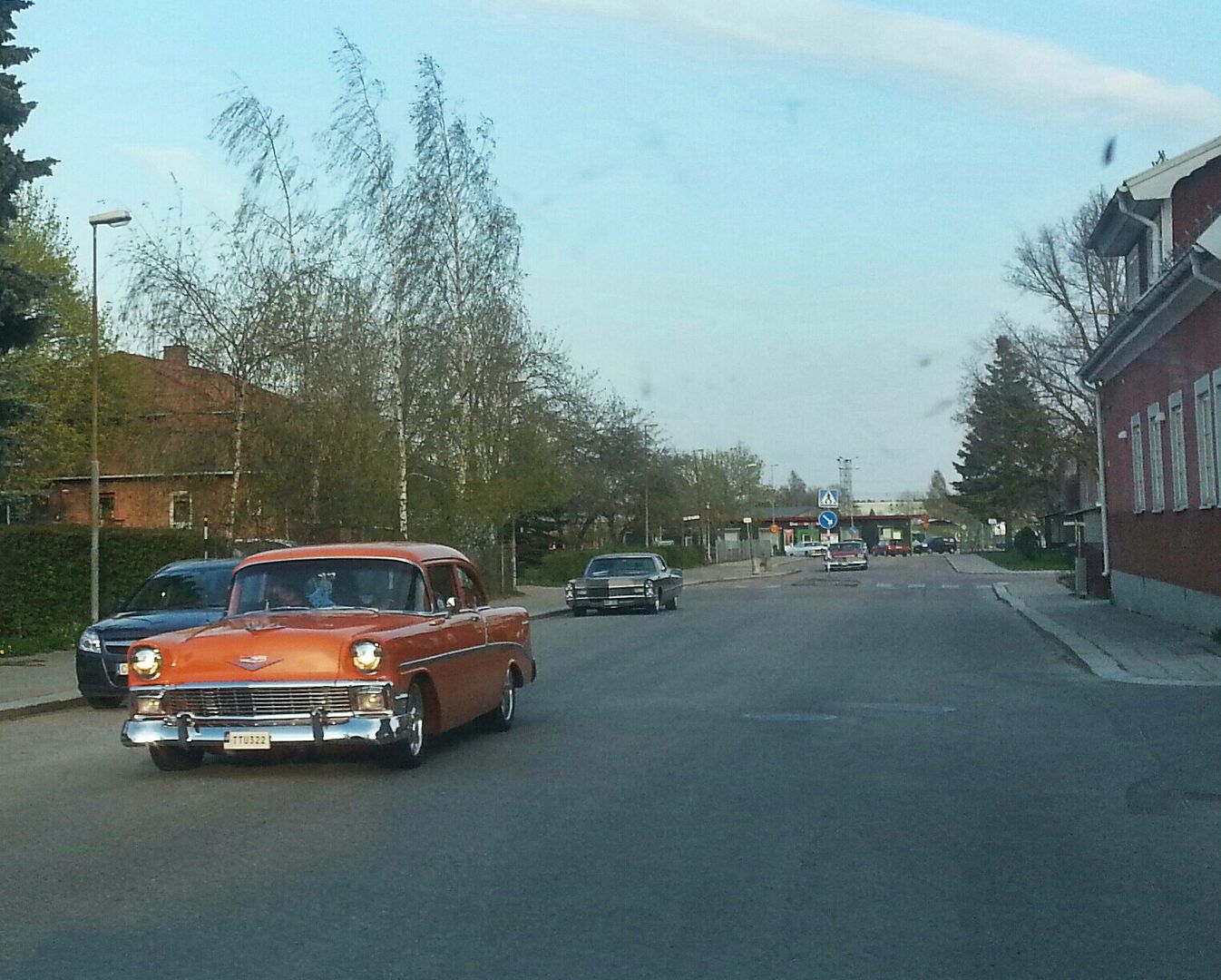 Military car! Me likes!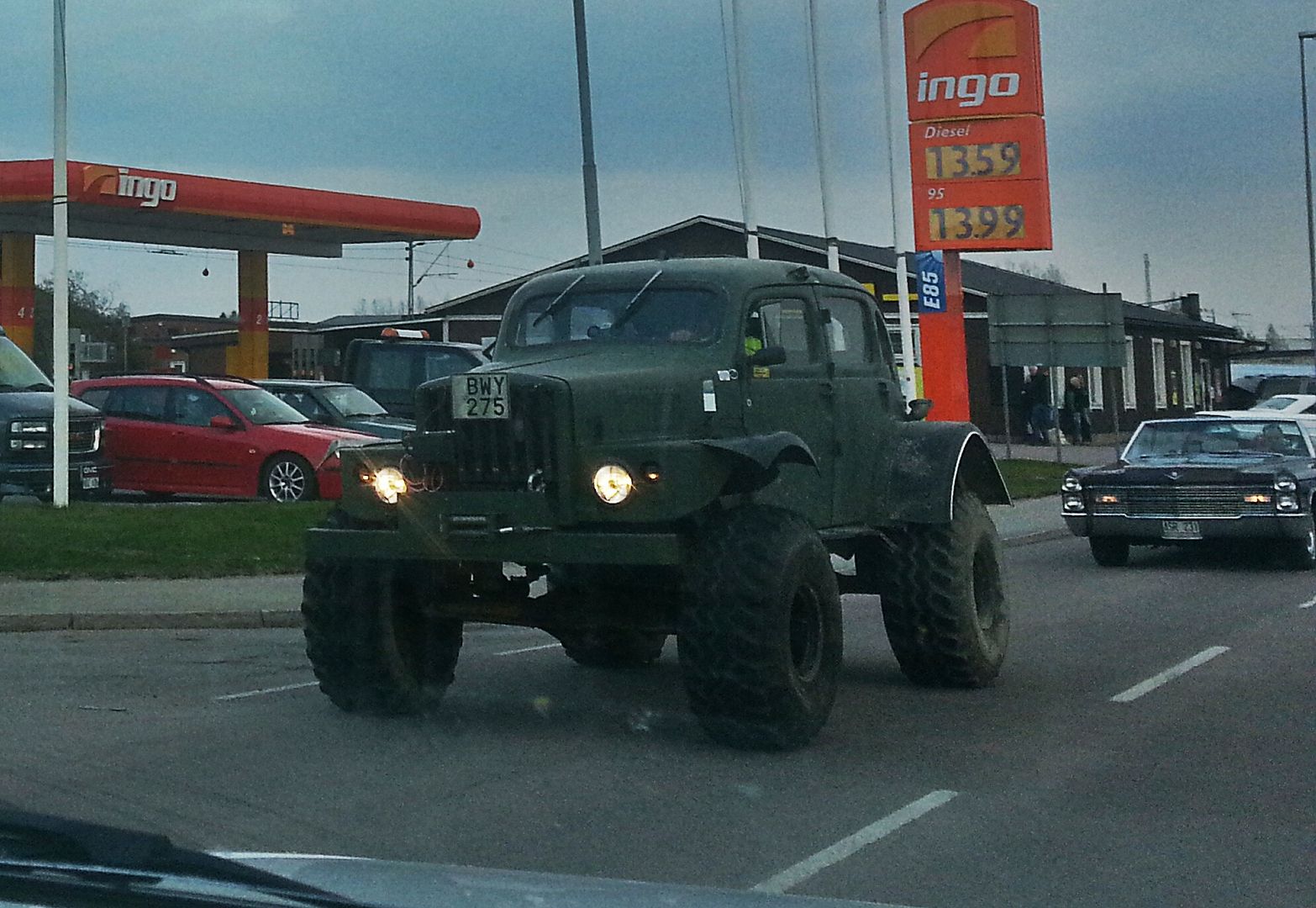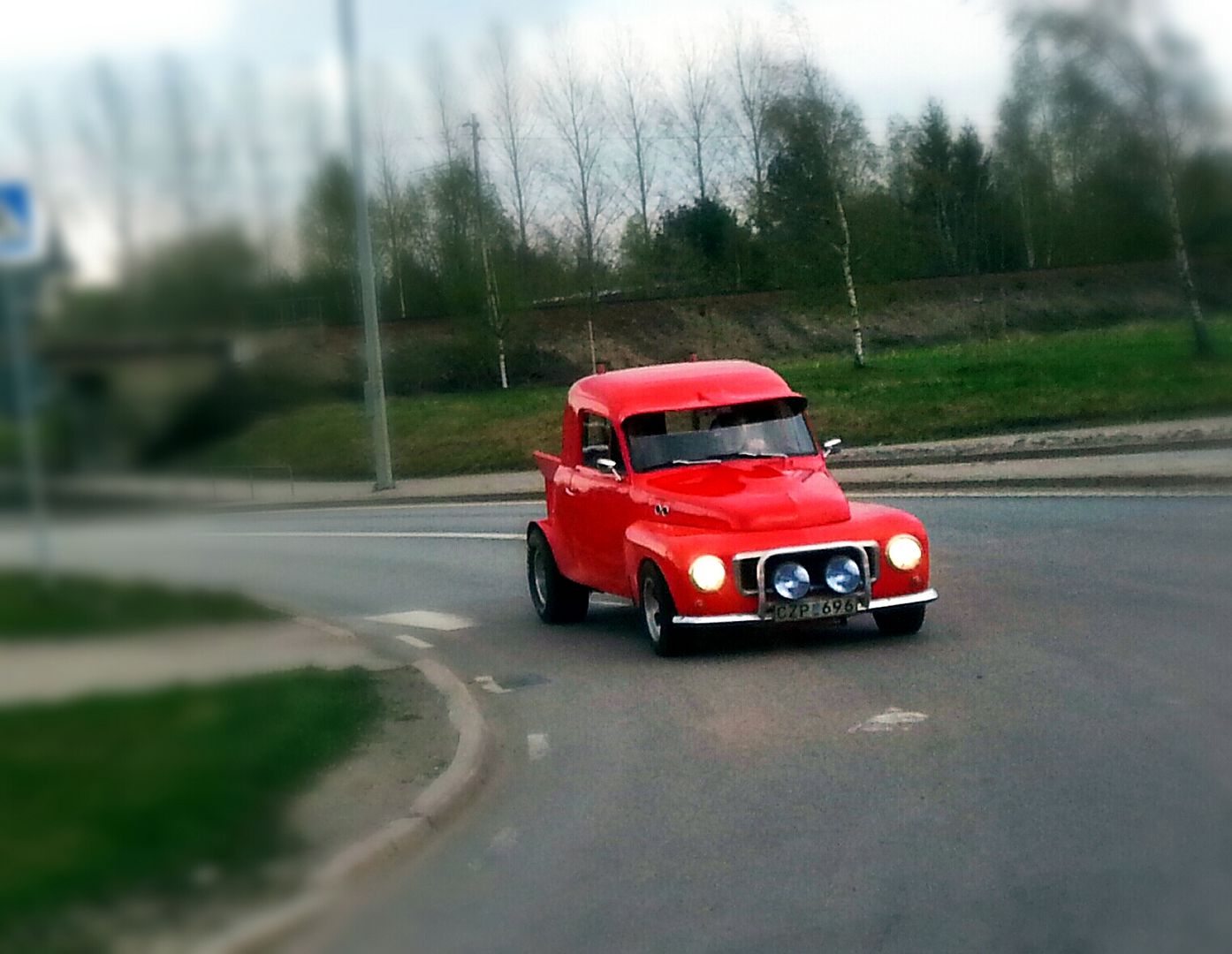 Dollis had two platinum blond passengers and a novelty blond doll with a gigantic ass exposed!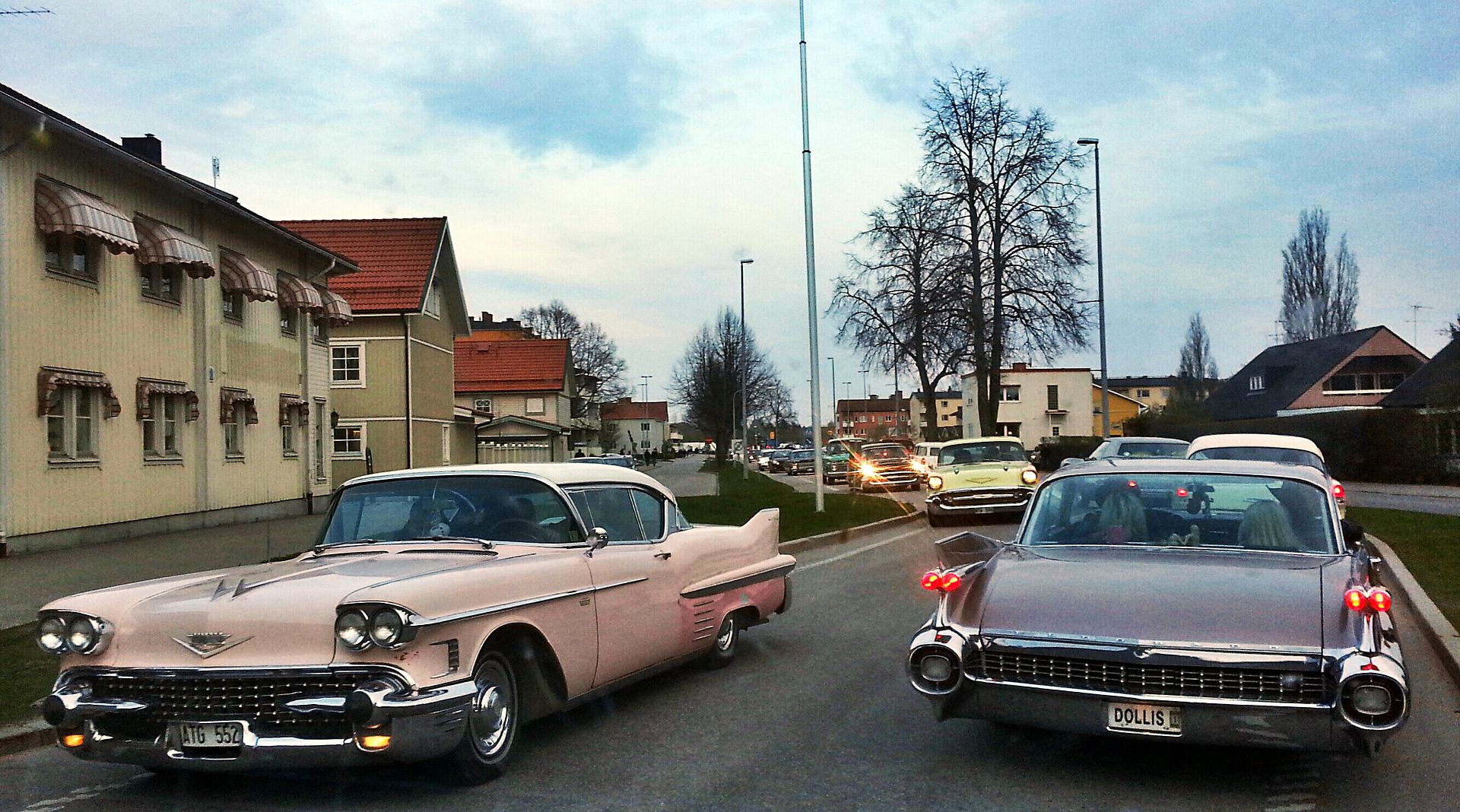 Cruising Radio baby! *big smile on my face*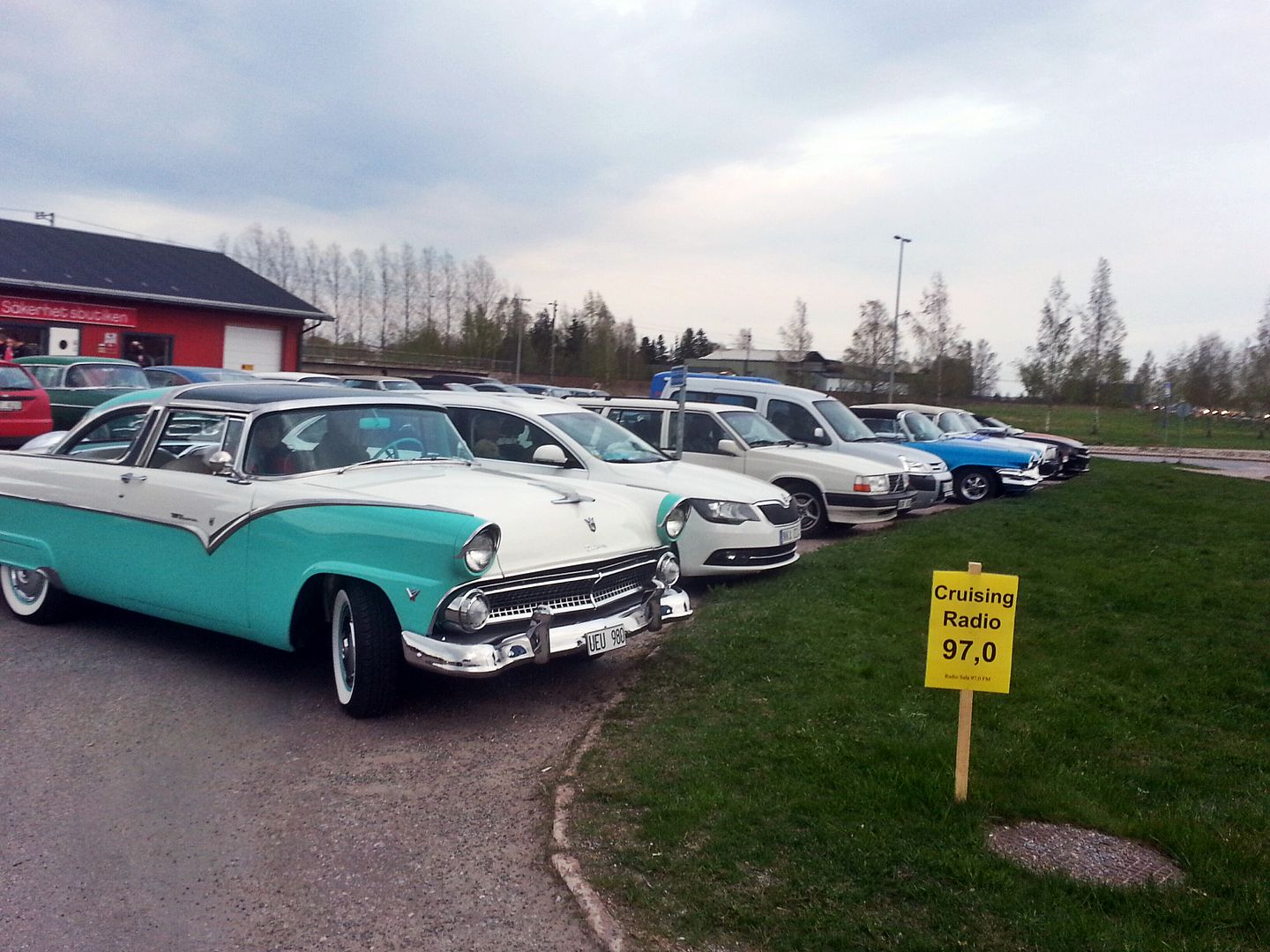 And that was that.
A pink Cadillac is leaving behind the empty streets and the city back to its familiar silence.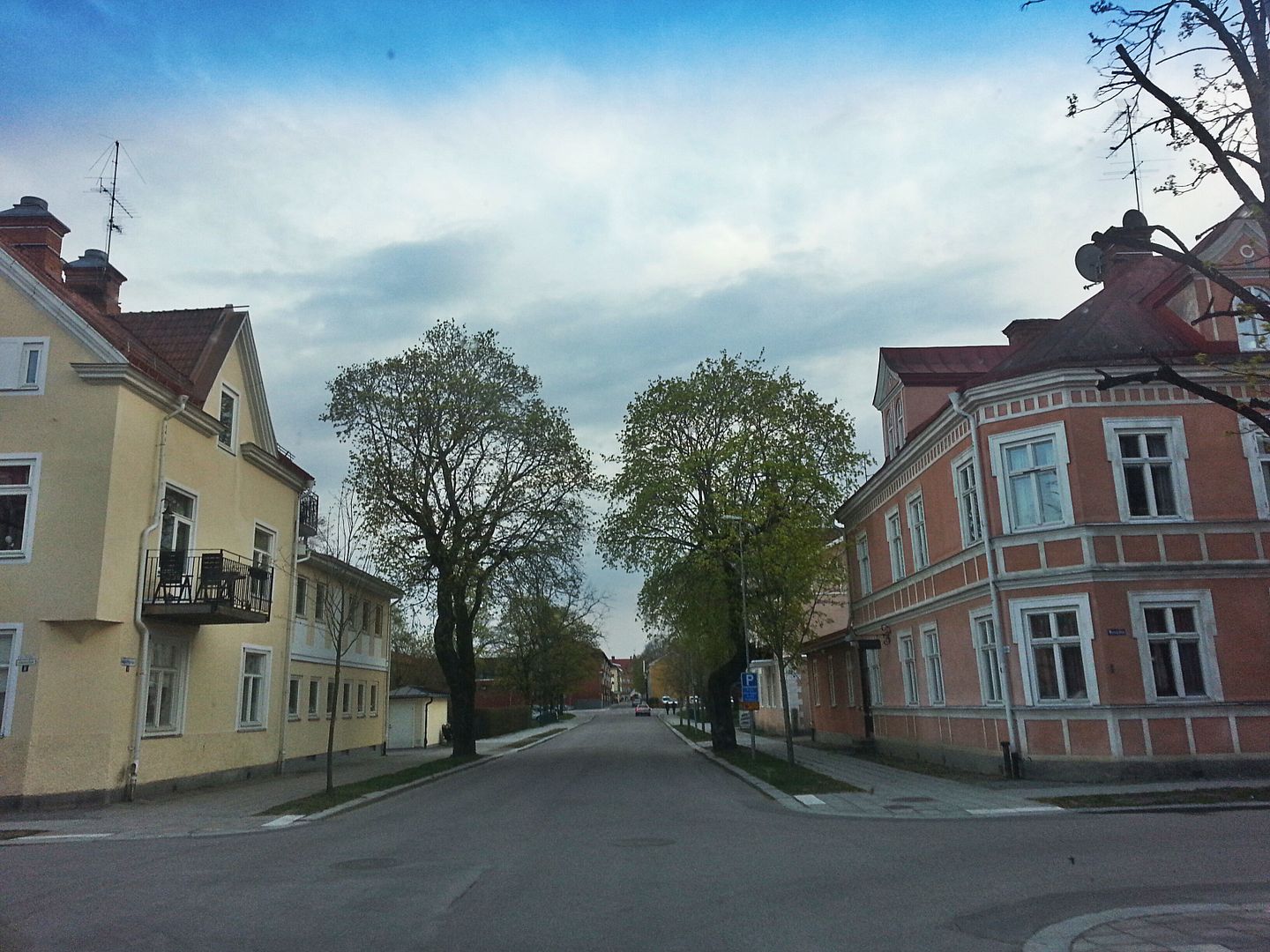 In the summer I am hoping to maybe go to the

Power Meet

in Västerås. According to Wikipedia :

"The world's largest classic car show for American cars (especially those from the 1950s and 1960s"



And there, I WILL have my camera ready and loaded!







tata









------------------------------------------------
------------------------------------------------