After a year preparing and after 27 years (for me) I finally got a dog again. Together with My lovely boyfriend :) She is an adorable blue Staffordshire Bull Terrier and she has stolen my heart.
We will get her when she turns 8 weeks old. This is in 3 weeks from now and I can not wait :) <3


When we first met with all the puppies she was the only one who sucked my finger. So it was a sign. She chose me :D
My little blue fuzz ball!!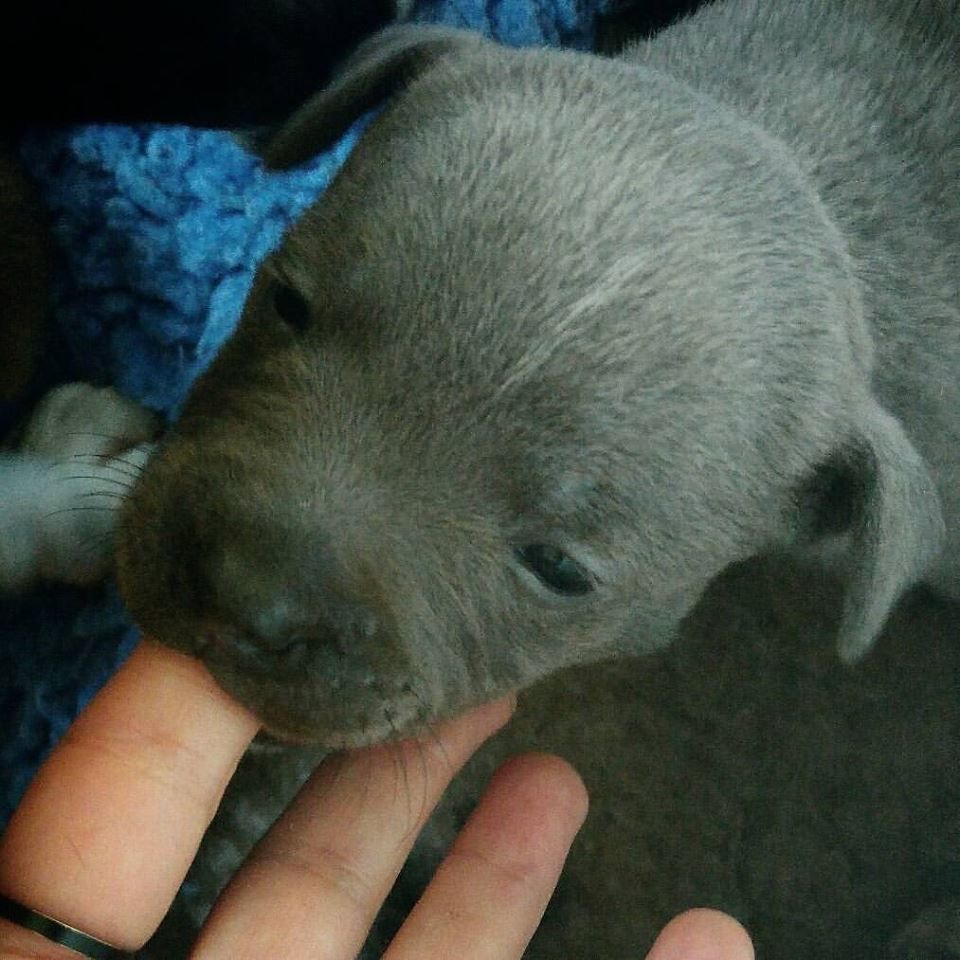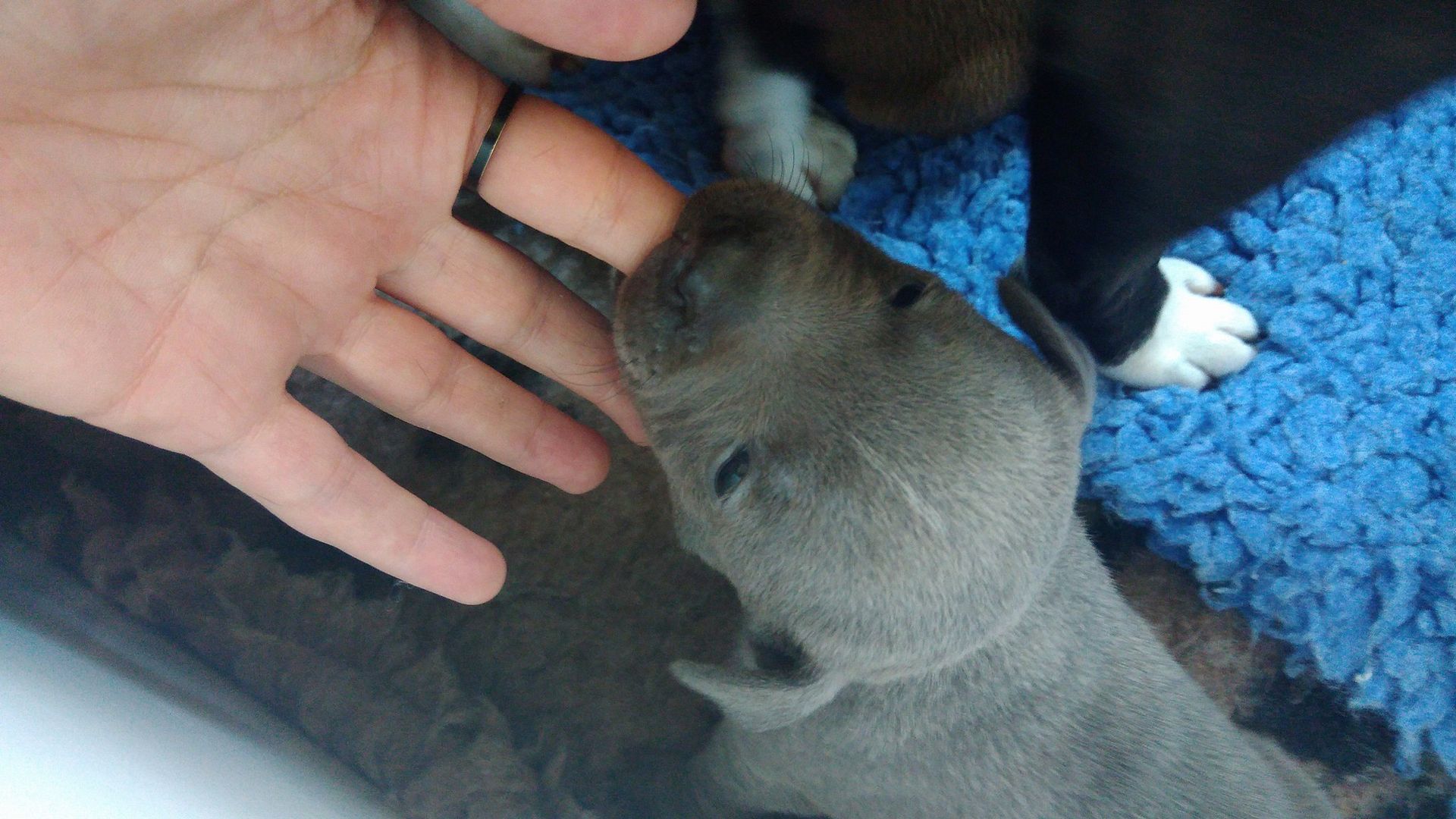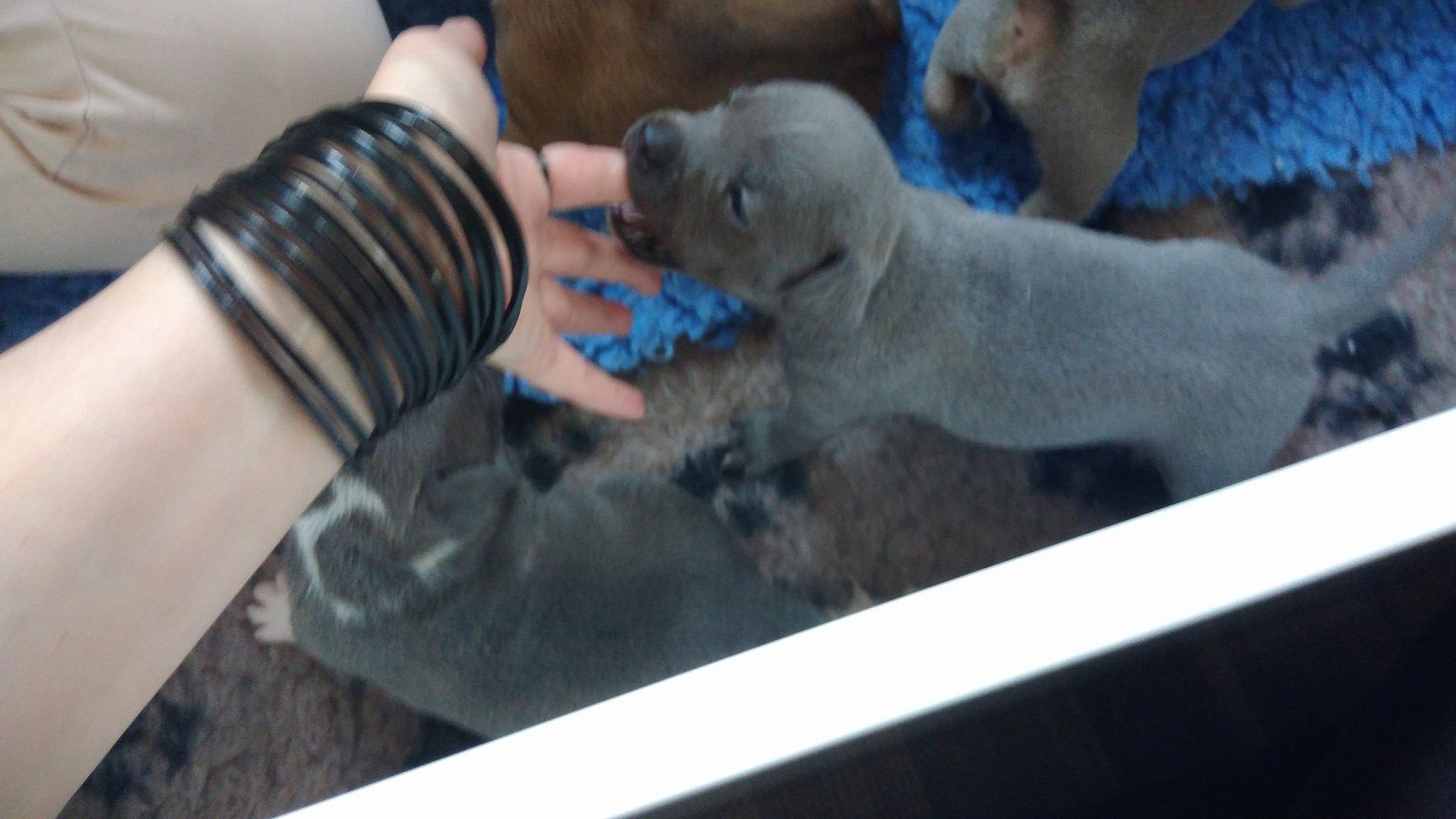 This is her Mom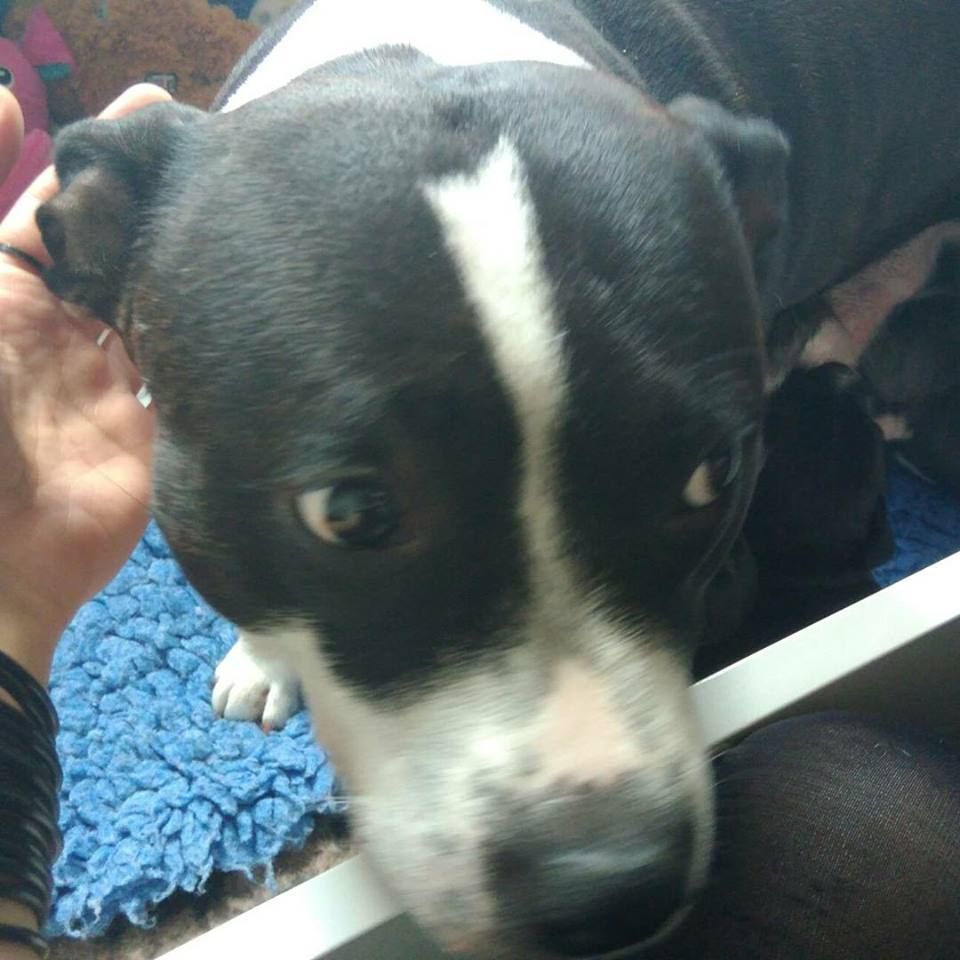 And this is her sister who was insanely cuddly, especially with Magnus :)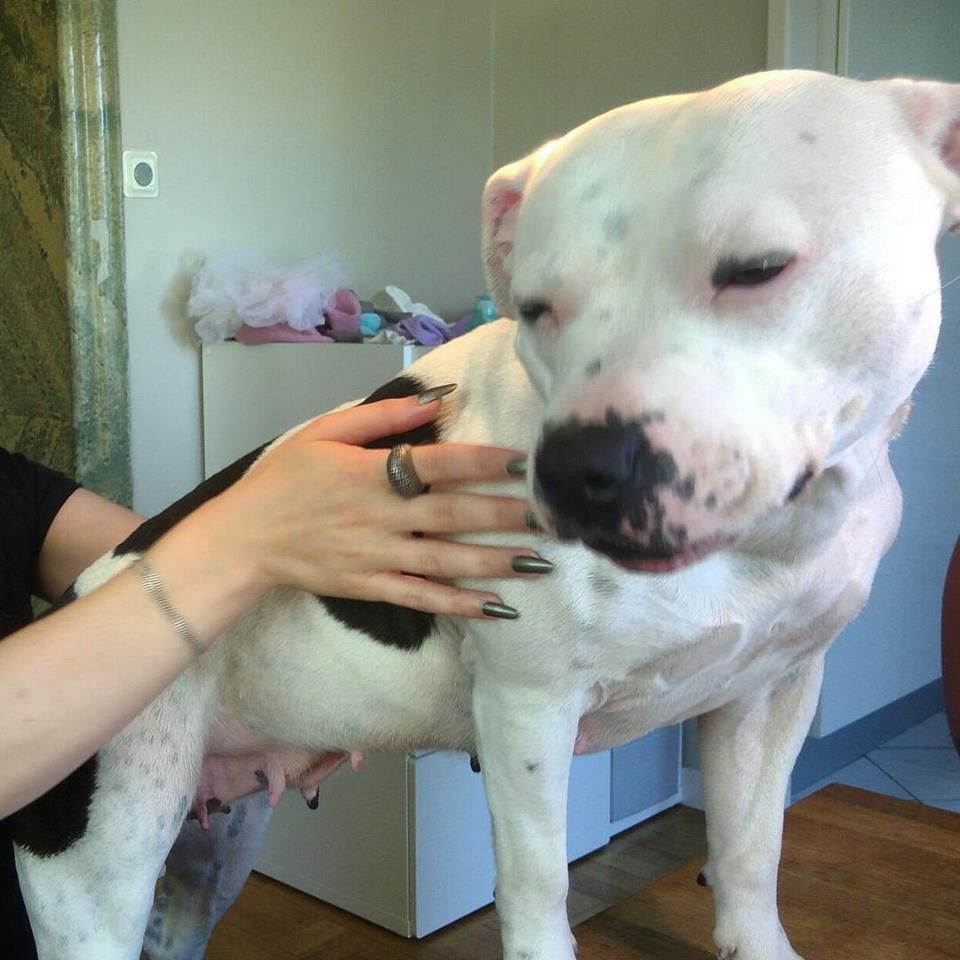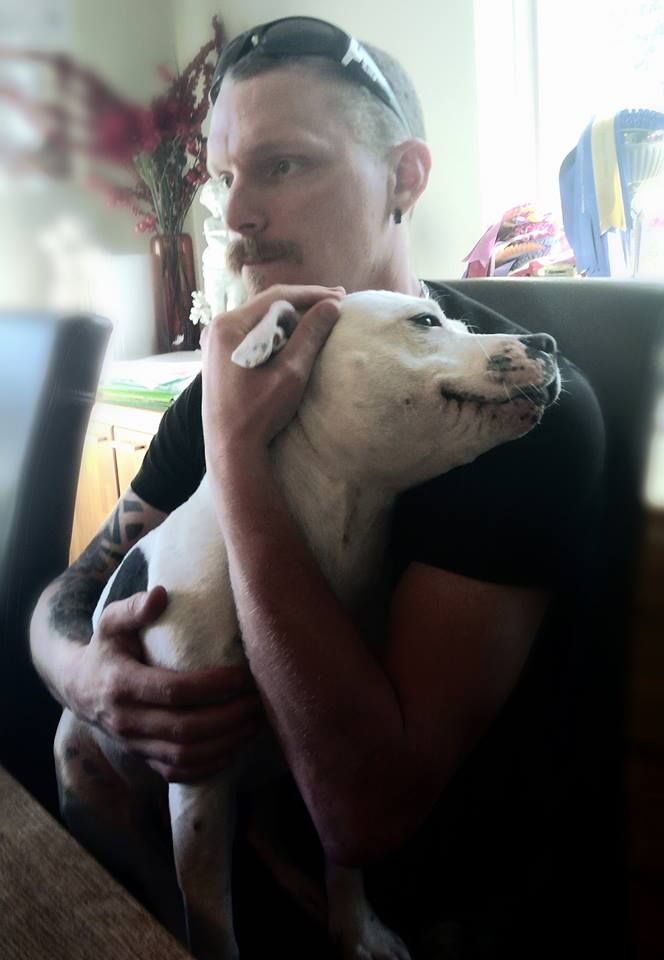 And here is My little Beelzie (that is her name) again
We got this picture from the kennel lady yesterday:)
Look how big she got in 2 weeks!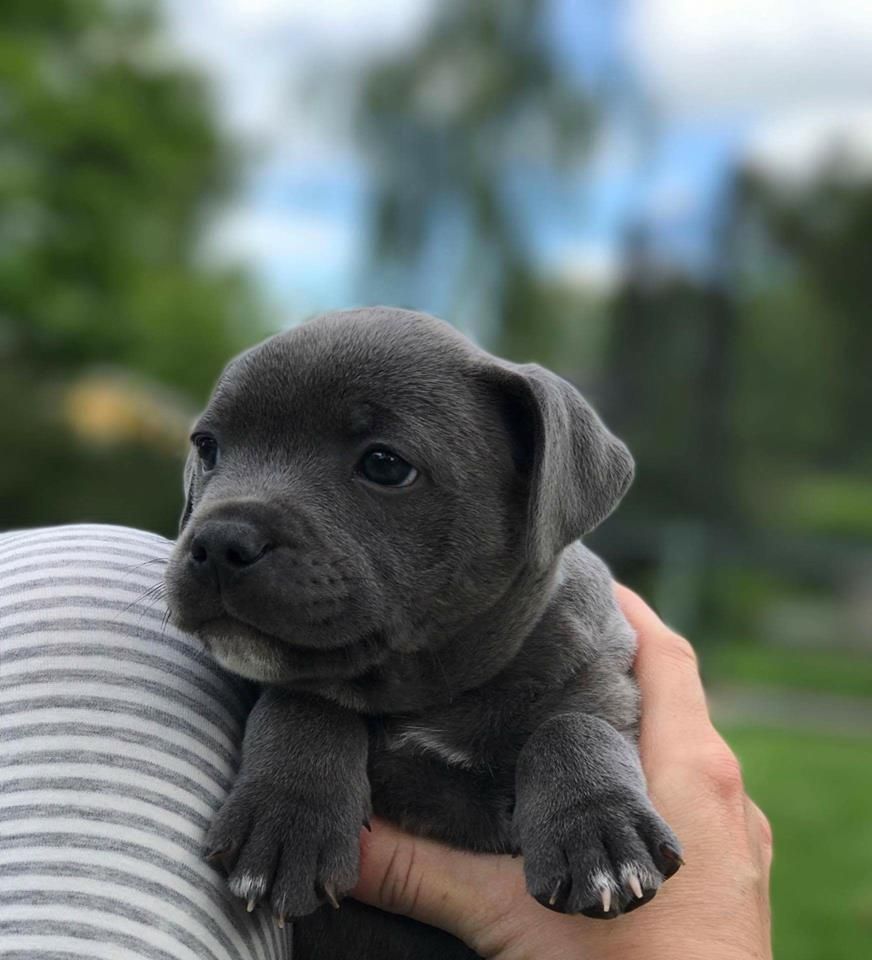 And she has her own
Instagram Page
follow heeeeeeeeeeeeeeeeeeeeeeer :D