I watched the Emmys just to gaze upon Christina Hendricks in her green dress!





Mad Men, of course, won best Drama Series and Best Writing in Drama Series. Also, Pushing Daisies won Best Directing Comedy Series.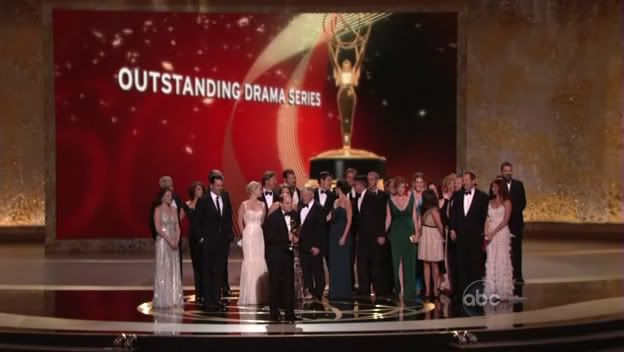 Truth is, I don't really care but as long as they are on the top of their game there are less chances for cancellations and right now Pushing Daisies and Mad Men are my addictions, so, yey for them! Dexter also should win something but I don't think they'll be cancelling Dexter any year soon :p I think Dex is safe anywayz ;) The show in general was incalculably ridiculous; the comic bits were something from the 50s without the pizzazz or the finesse; they were just painfully naïve and flat. Some hosts were something more than preposterous and I couldn't stop pressing the fast forward button. However, my lovely, breathtaking vision with the name Christina Hendricks was … oh my … one word … Divine!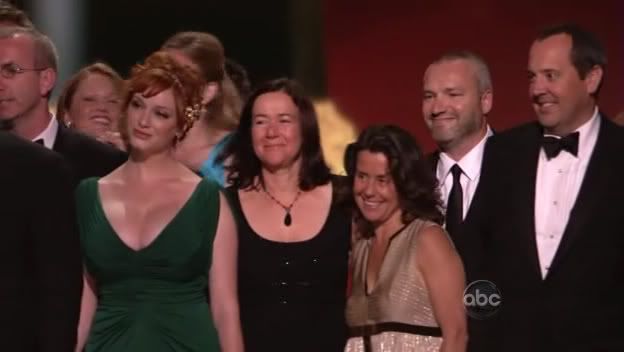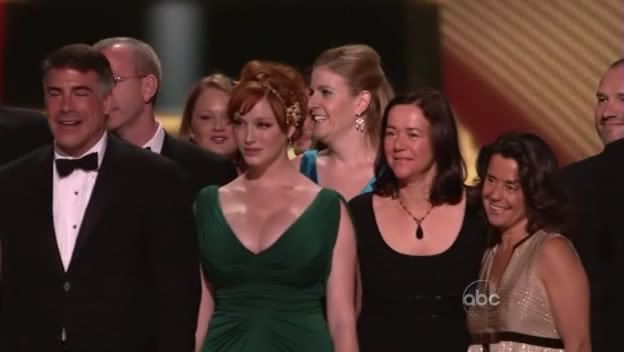 ... take a bow ...


....