On Ronnie's Birthday we had family over. Ronnie got the same cake I had on my birthday. Only this time we added some strawberries. So it was champagne and strawberries, cake and strawberries ;)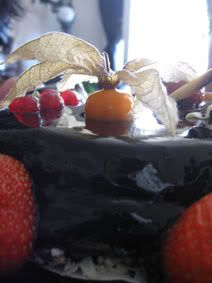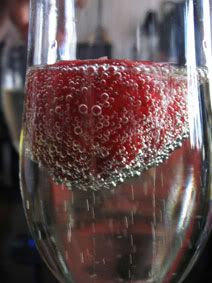 Then later in the evening we went to Bishop's Arms near our place and sat outside. It is lovely when it is and the moon is out and the sky is blue;)


Then we went inside. They have lots of books in this pub.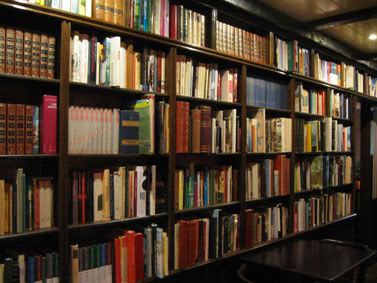 We found many in interesting but my favorite was a Guide to London from 1969!!! Help Yourself In London by Mickael Balfour .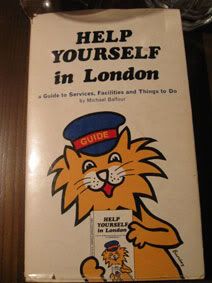 It is a REAL guide book, not a joke book. It is not a joke. Everything in there is for real. Ok? Ok. Take a look at 2 random pages. How to find whores (excuse me … ESCORTS) and how to find artificial eyes! You know, in case you lost YOURS!!!!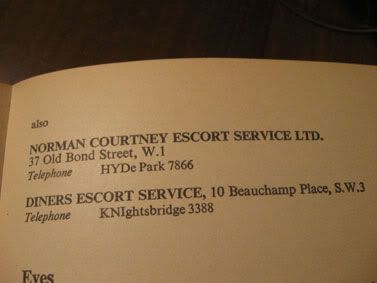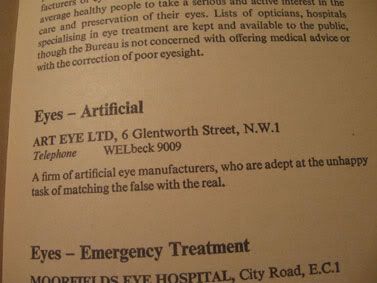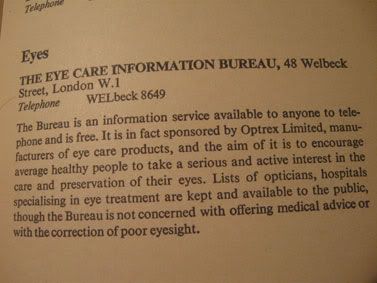 Then I found another book with Swedish sayings. I laughed. This was my favorite




(okay it says: The ground is always frozen for lazy PIGS)

Next day me and Ronnie went to his father's house to celebrate some more. There we had amazing vegetarian food and in the end … what else?! Summer Strawberry cake ;)
And I had to take a couple of pictures from the balconies.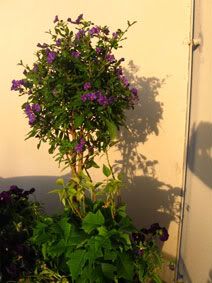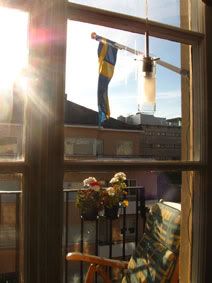 The one with the flag is very characteristic of a quiet Swedish summer in the city. I love it! And the other is a Potato Flower. Pretty!!!! As a Gardener I find it very interesting. It smelled like the incense the Christian Orthodox use.


Then on the 4rth of July we went to a barbeque party. When we left home the sun was shining and the birds were singing. This is a picture outside our flat just before we got to the bus.




You see … the sky is blue and the sun is shining.
The moment we got to our friends' house the sky opened up and Zeus showed his wrath. It rained like there was no tomorrow. Deafening thunders and blinding lightnings. Lovely! (I took a video, no pictures.) It didn't last long though. Before you know it we where eating in the garden drinking some really interesting Pinot Noir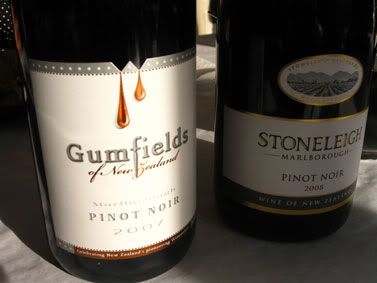 I think I liked the one on the left most
I was also very very bad and I smoked that day >_<
(just 2 cigarillos though)
After eating we just enjoyed the summer evening.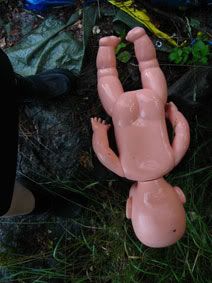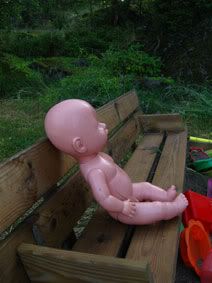 In the garden were hundreds of snails and worms was at large …. F&J's children and T&R's son were fascinated with them …. I was very patient and nice but I drew the line when one of the kids tried to give me a worm ….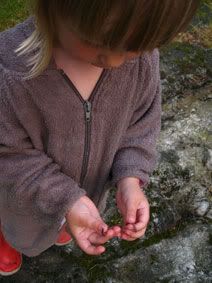 Brrrrrr I freaked out and I was screaming from within … but in the outside I kept my cool and told her that now it is time for the lil worm to go to sleep. And she quietly put it in the bushes. Good girl! :)
Also we followed the Swedish tradition that requires a hot chick to roll in rain water and walk around the garden wet and happy :p
Beautiful day with beautiful people … and beautiful wine :p
Life is good here! Life is very good :)